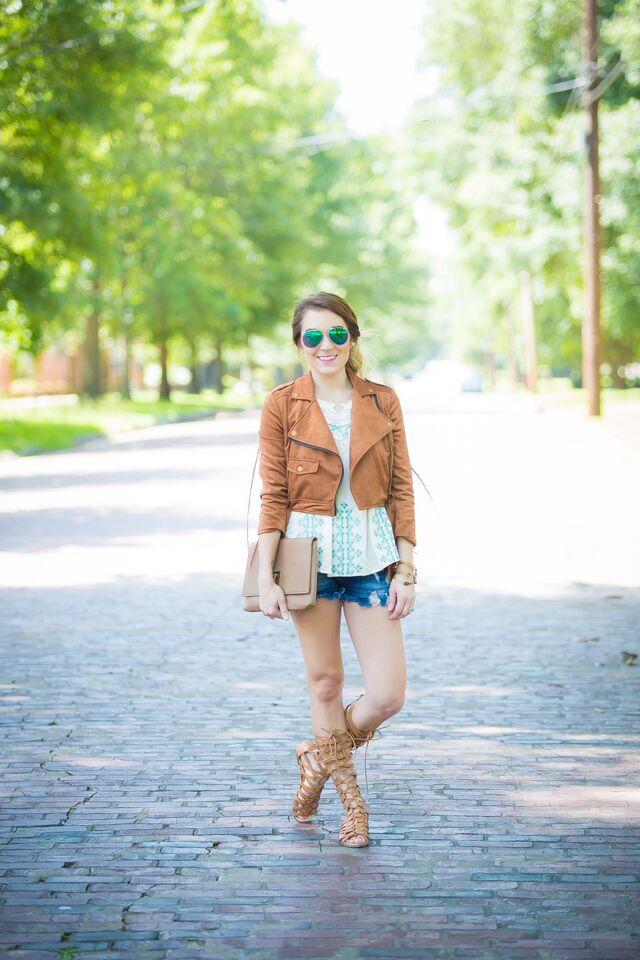 I hid in my closet last night. No really. The sirens were going off and I thought there was going to be a tornado. My kids thought I was absolutely insane but thank goodness it was just a severe thunderstorm siren. Who knew we had those? Maybe someone should give a girl a warning, huh? But this weather has been super bipolar and I literally thought Nolan was going to pass out from a heat stroke yesterday. He got in the car after a little business meeting/playdate and he like, wasn't coherent. I think it was exhaustion more than anything but it scared the crap out of me. Little kids don't understand that sometimes it's too hot outside. Nolan would literally play outside all day err day if I let him. But not in GA. This weather is totally not okay right now.
I know what you're thinking. It's 100 degrees and I was just complaining about this yesterday on Instagram too. What's with the jacket then?! Well it's the fringe, friends. I can't resist some good old fashion fringe. Maybe it's my inner hippie or the fact that it's literally everywhere right now, but I needed this jacket the minute I saw it. And the fact that it was 9 am when we shot these pictures. It was off by 9:15 and I think it may need to wait until fall now or I'll be the one passing out from a heat stroke.
I don't know why I was afraid of wearing jackets for so long. I put off buying a bomber jacket when they first became popular. And was nervous to purchase a jean jacket this year. I'm sure you guys all have one piece that you don't feel like you can pull off. For me it was blazers and jackets. I'm over the jacket hump now but me and blazers are still on weird terms. Even when I was working in Corporate America, I felt like it wasn't "me". Maybe I just didn't know how to style myself back then, who knows. But I'm working on stepping out of my comfort zone and trying new things more and more. So maybe you'll see a blazer pop up around here. Maybe.
If you're looking for a jacket, I highly recommend this one. My only advice to you? Size up…possibly even two sizes. I think I definitely could have gone up a size but eh, it worked out okay.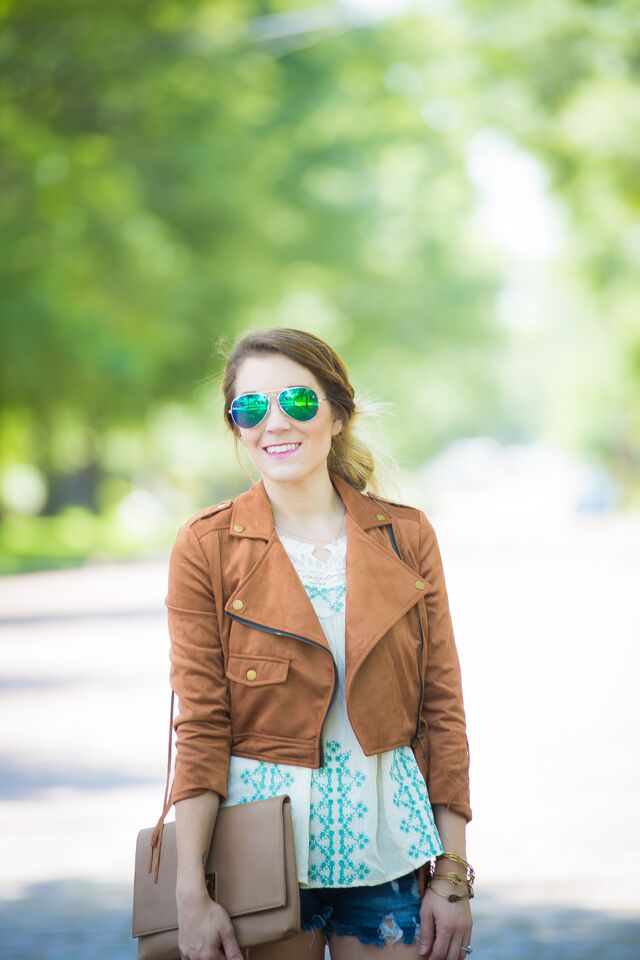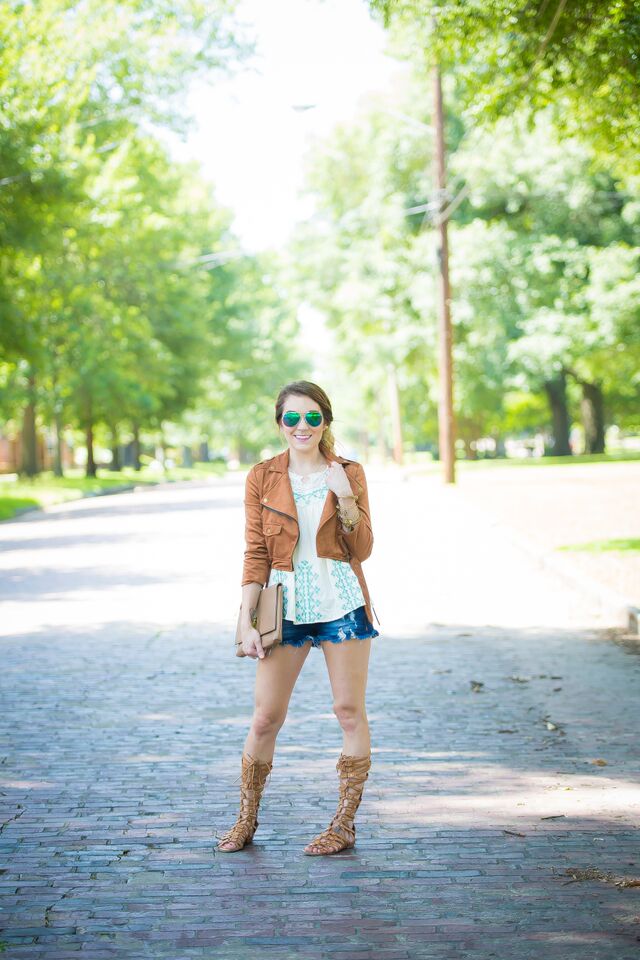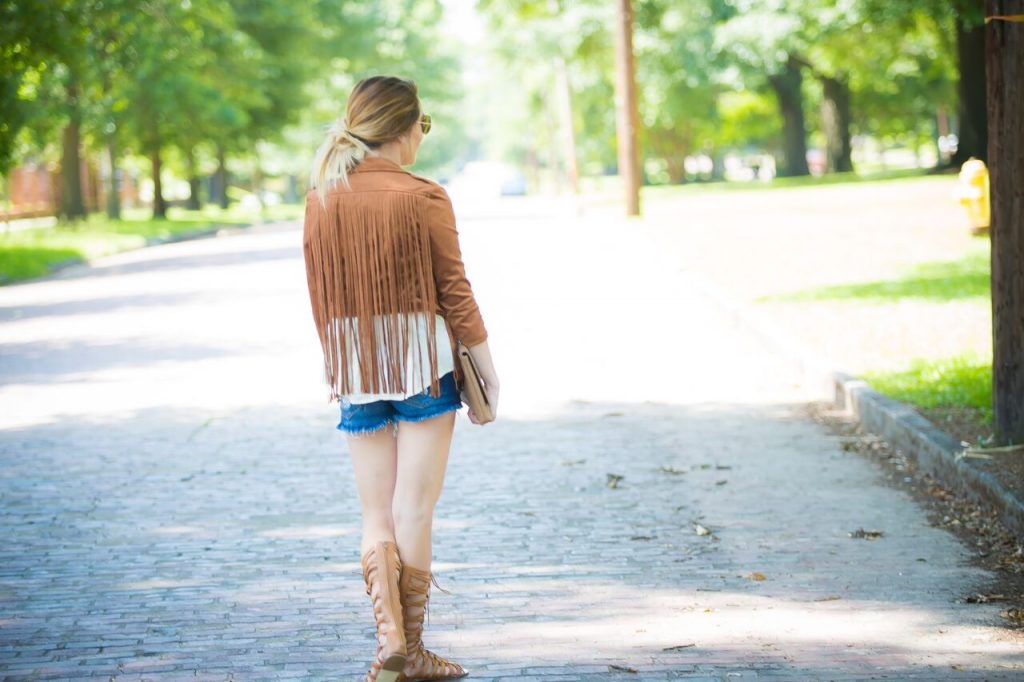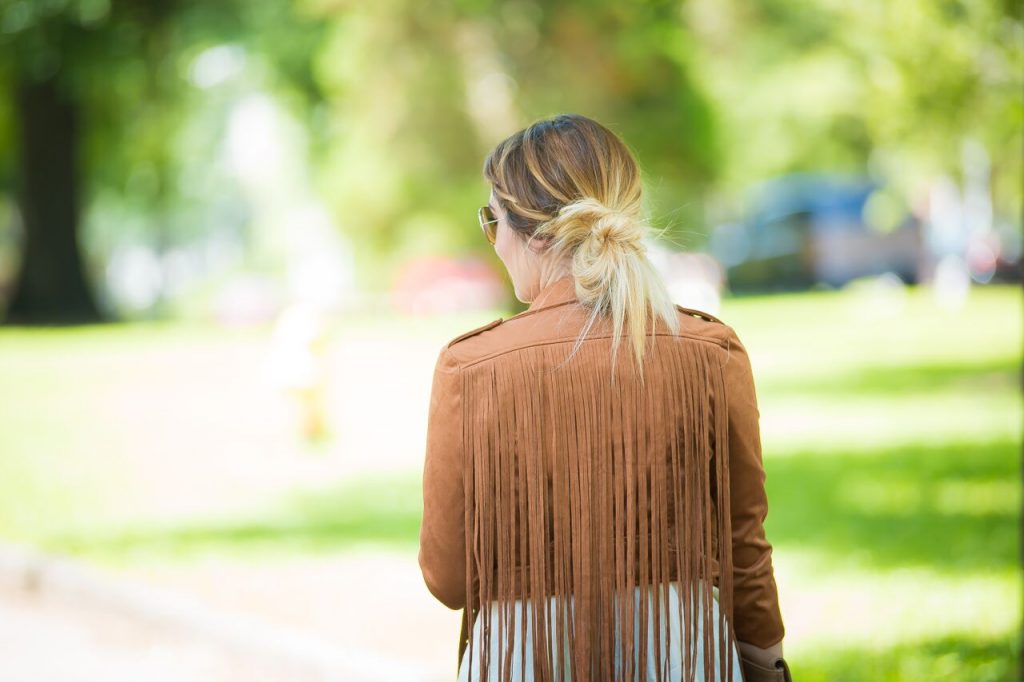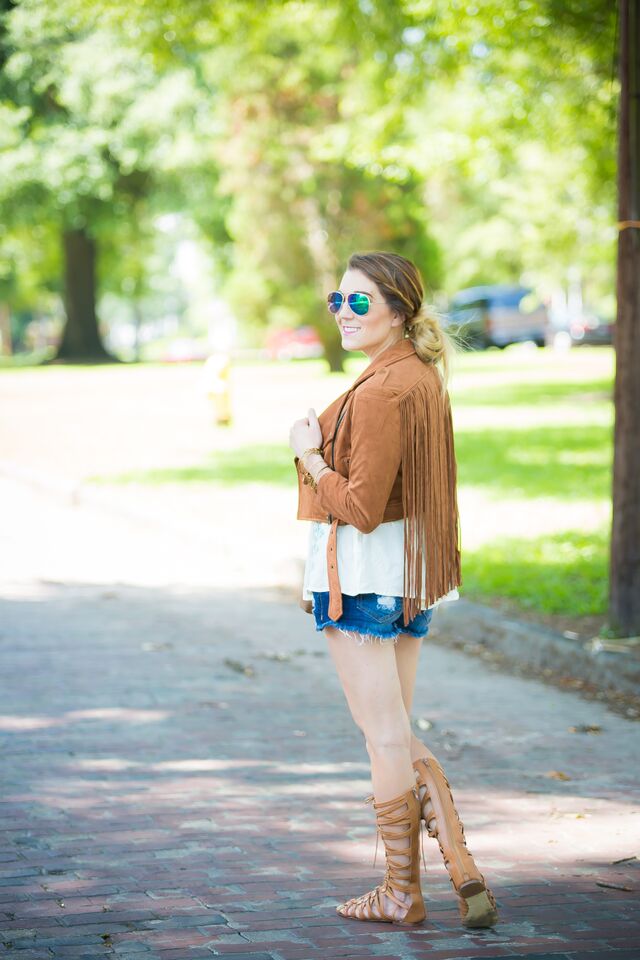 What are you afraid of when it comes to fashion? Where do you draw the comfort zone line?