Bucket List: DIY Leaf Art Picture Frame
If you read my blog yesterday, you know I attempted and severely failed the DIY Mason jar with Mod Podge and leaves.
So as I was elbow deep in glitter Mod Podge, I decided to use the beautiful leaves I had collected and make something up on my own.
I had a cheap frame from Walmart lying around and I figured a nice fall picture frame would look nice on our table!
I decided to hot glue the leaves on first and then Mod Podge over them in hopes of preserving them. I just glued them in random spots, all facing in and this is what I came up: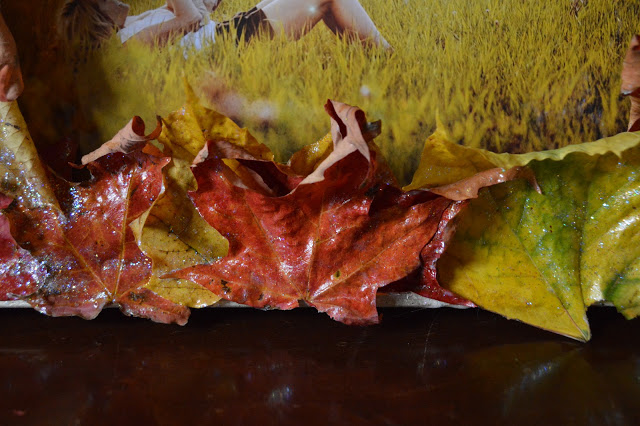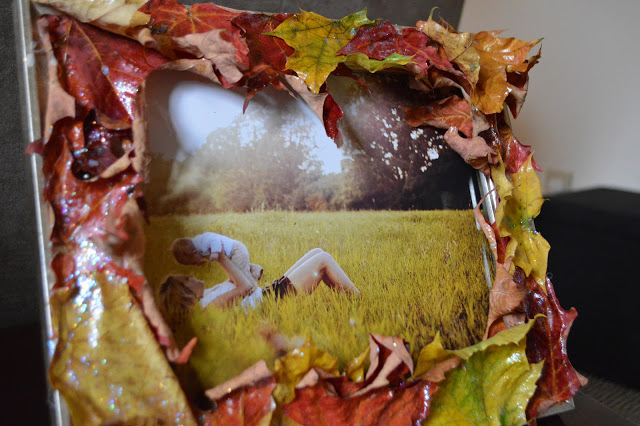 I'm going to print out a picture from my leaf photo shoot and stick with the fall theme but for now, here's a gorgeous picture from the mommy and me photo shoot a few months ago 🙂
DIY Leaf Art Picture Frame:
-picture frame
-hot glue gun
-hot glue sticks
-leaves
-Mod Podge
And even worse than failing at the DIY? I just accidentally deleted all of the other pictures with step-by-step instructions on this project. Sorry people, I'm officially losing it!
But I promise, as long as you hot glue these first, it should work. They're real leaves that I collected from outside so I'm hoping they stay like this. I guess I will report back in a few weeks and let you know 🙂
Have you tried a DIY and failed? I'd love to hear about it and know I'm not the only one!
Hope everyone had a great weekend 🙂