How to wear a sheer top (and feel comfortable doing it)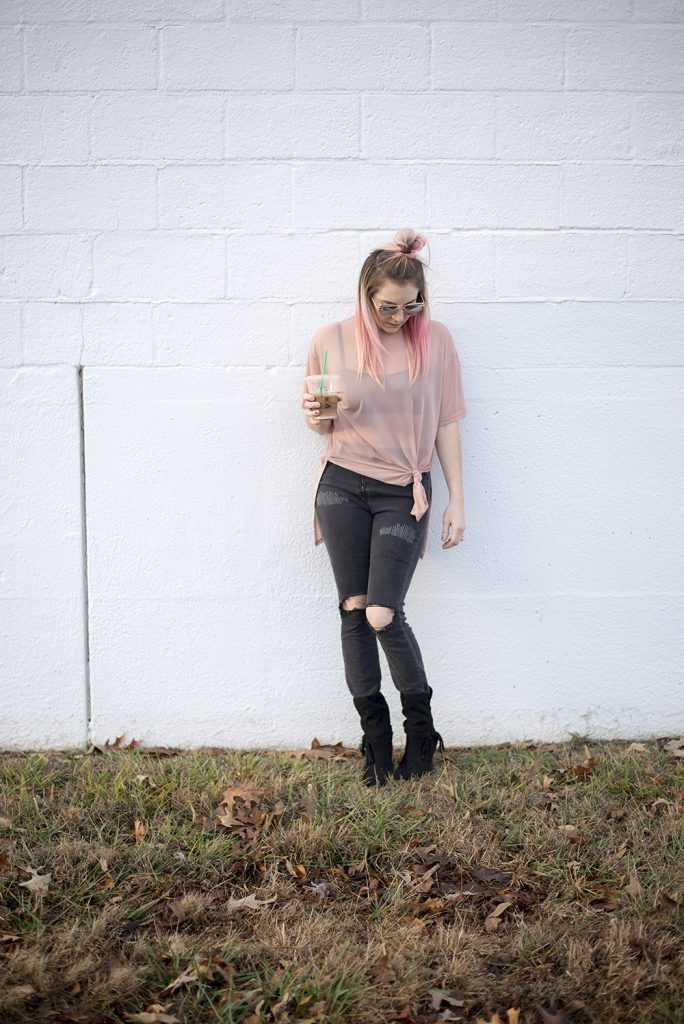 I don't think it's any secret I'm obsessed with pink. My hair is pink for Pete's sake. Well at least until I wash it out anyways 🙂 But I have also been obsessing over anything sheer. And my obsession began with this tee from Sixth and Vine. I was a little unsure how I would feel about this trend because I'm not exactly happy with my tummy, but I mustered up the inner confidence and rocked it.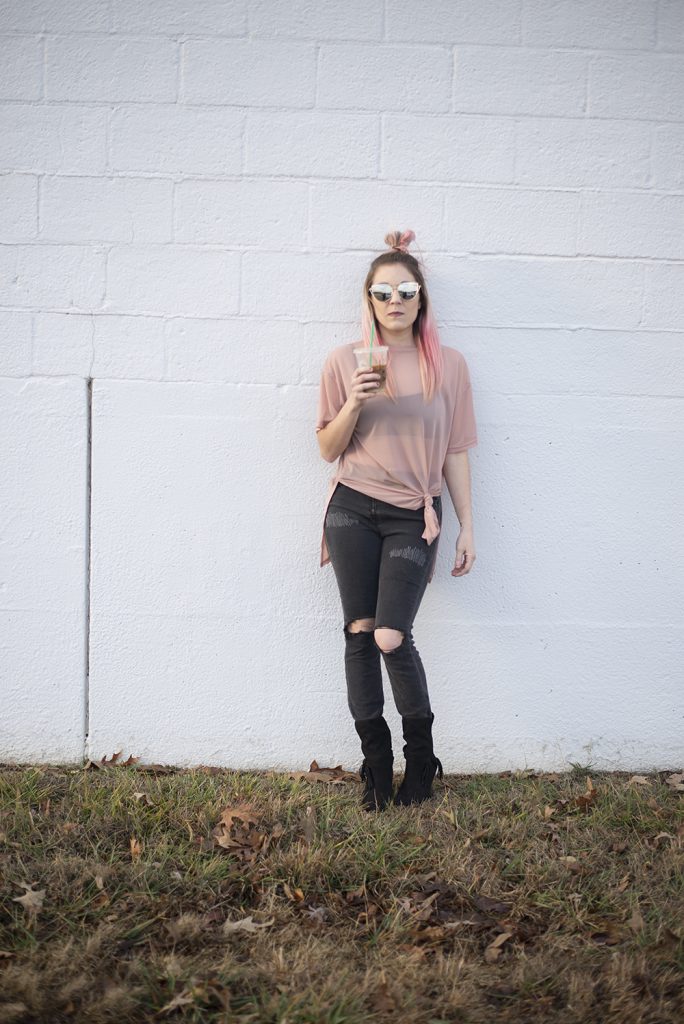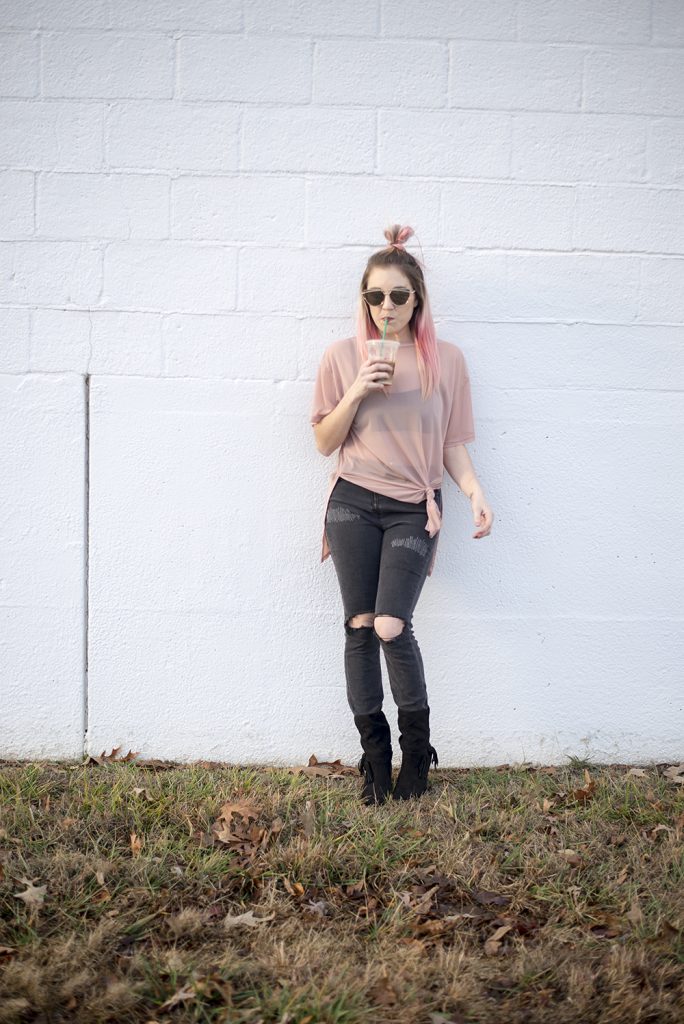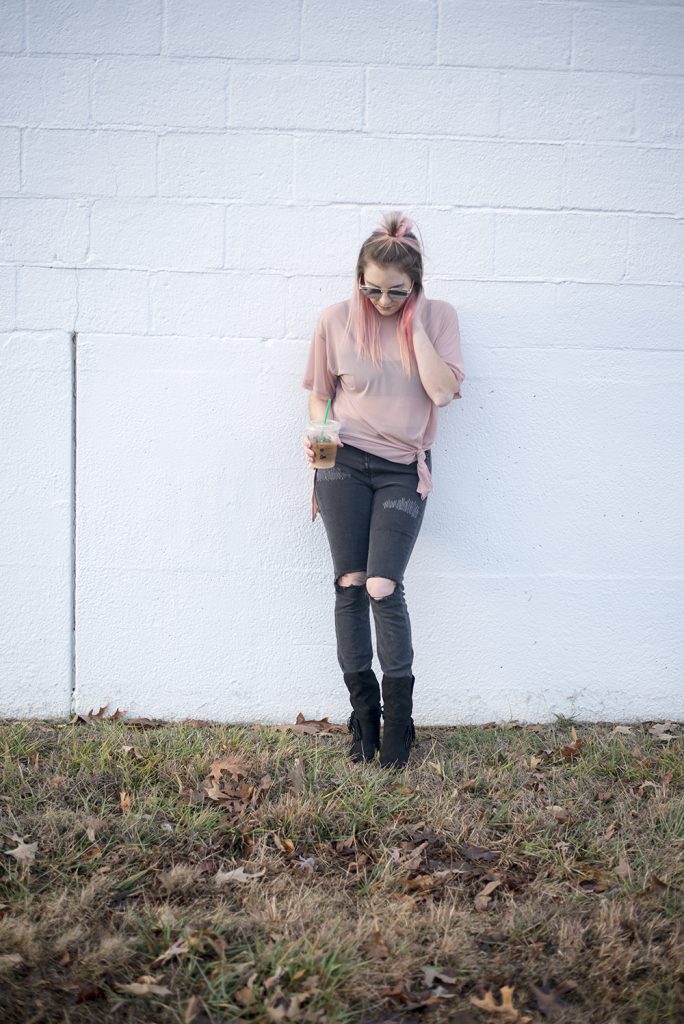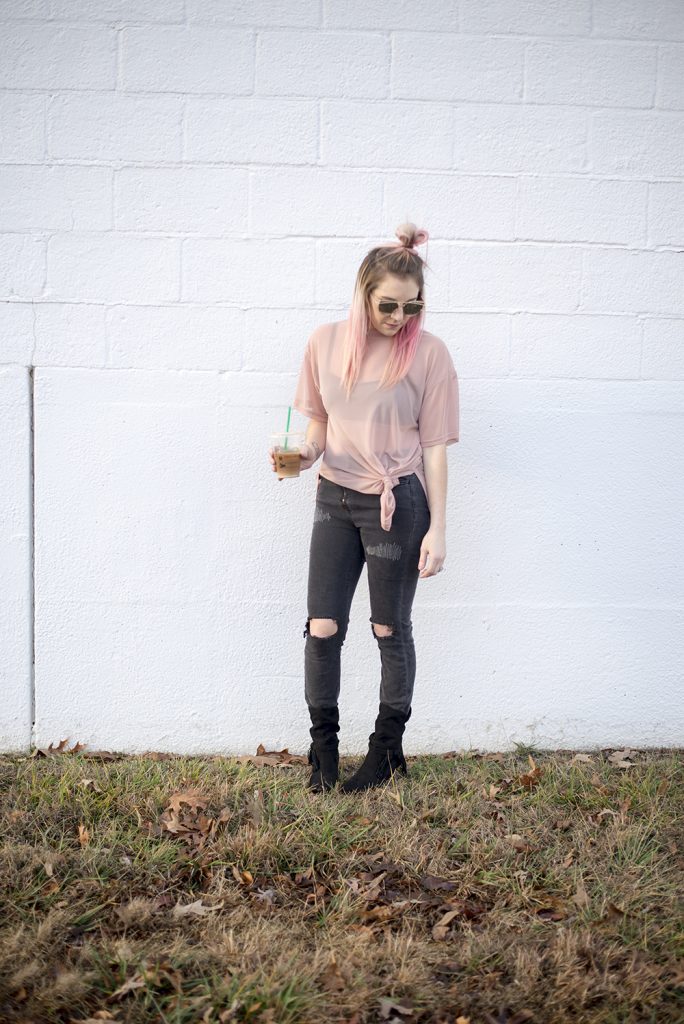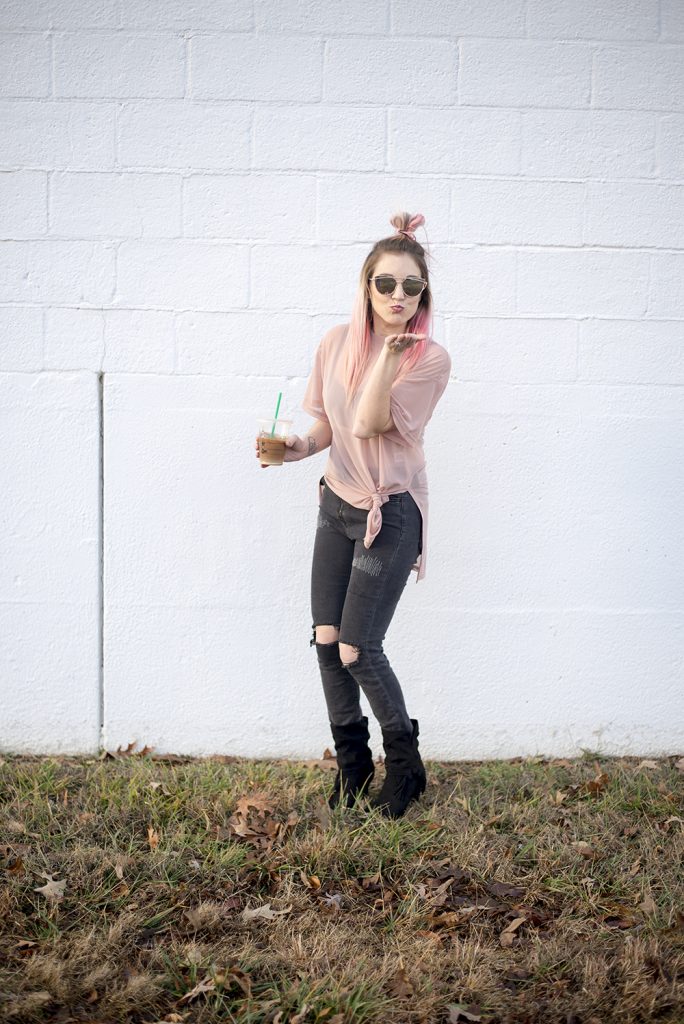 Want to jump on the sheer trend train but don't want to show off your midriff? Here are a few ideas on how to wear a sheer top (and feel comfortable doing it):
Add a cami or bralette underneath.
Tie a flannel or other long sleeve tee around your waist and high enough to cover your hips.
High waisted jeans… always a girl's best friend. Especially when wearing sheer tops.
Throw a jacket or long sweater over it and only show what you're comfortable showing.
You'll still give off the sex appeal of the sheer but staying within your comfort zone to do it.
I did some research over the interwebz and rounded up some of my fave sheer tops. Take a look below and let me know what you think about this trend! How do you wear sheer tops?