Fall florals + Pink Blush Giveaway
Fall Florals: I've always looked at a floral print and thought ahhhh, spring! But now more than ever, I am obsessing over floral prints for fall. I have seen so many beautiful prints in burgundy, mustard, black, and really any color you can think of. I've been so drawn to them and anytime I do some window shopping or hit up my favorite stores, they are the first things I flock to.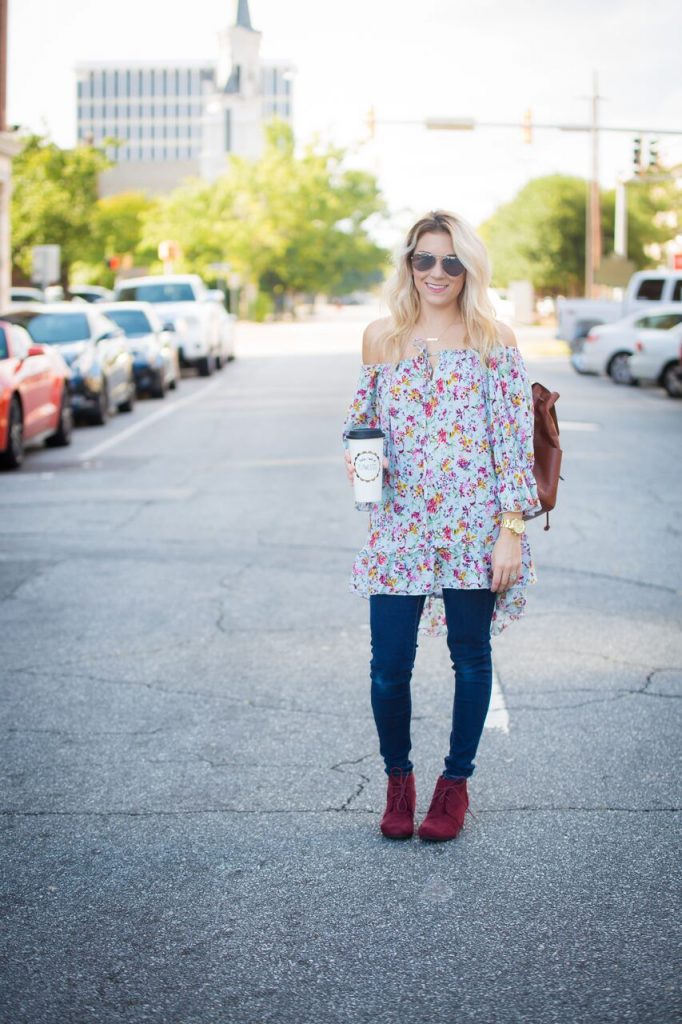 So it's probably no surprise I was drawn to this top from Pink Blush. I knew I had the perfect booties to pair it with to pull out the Burgundy and make it pop. It says it's a maternity top but since I'm not rocking any baby bump, you obviously don't have to be pregnant to wear it. And what I love even more is that I can wear it during the spring with some strappy sandals or gladiators. You can usually make things work for multiple seasons.. you just have to get creative 🙂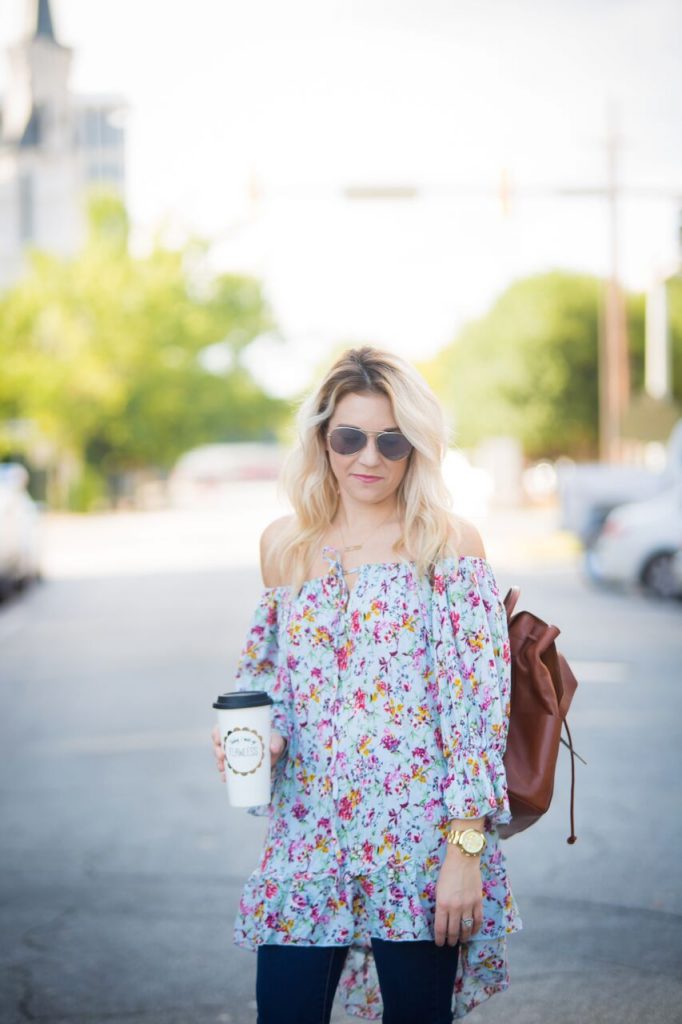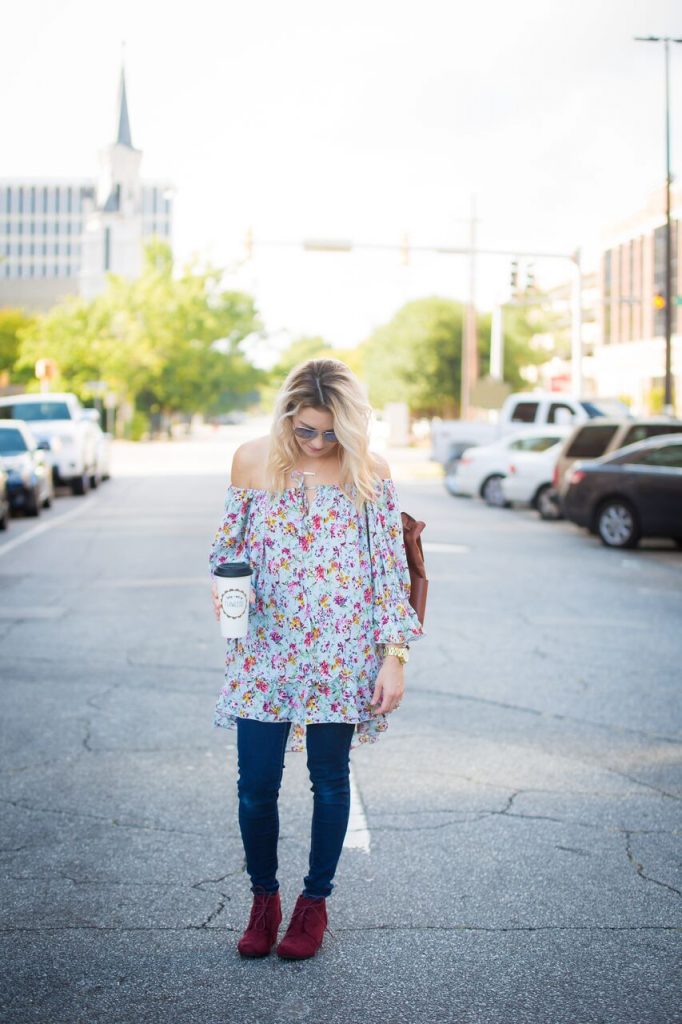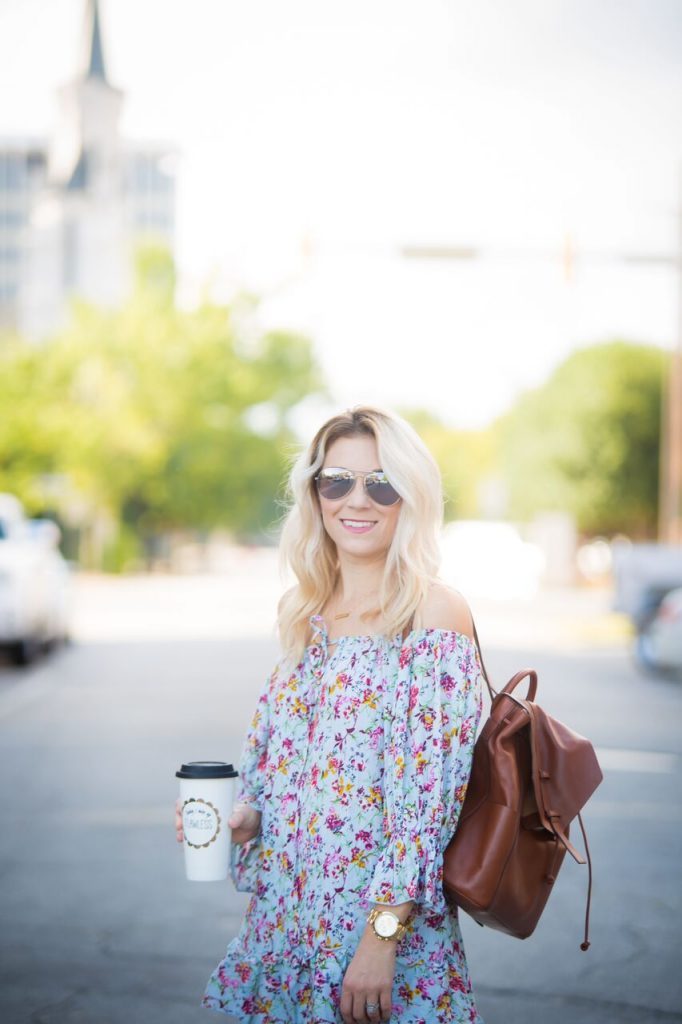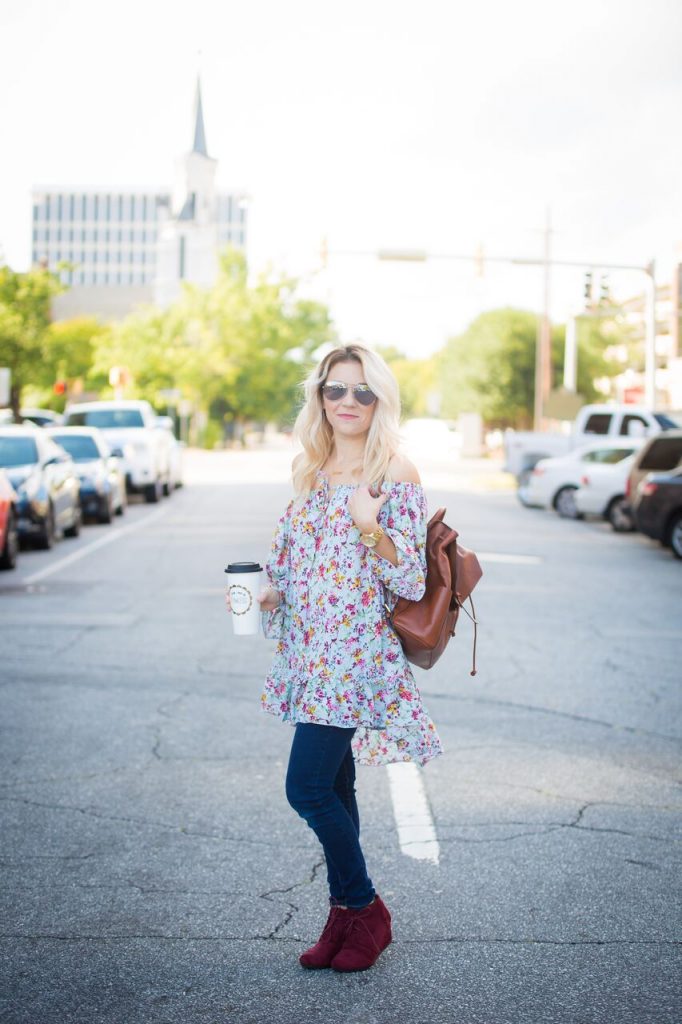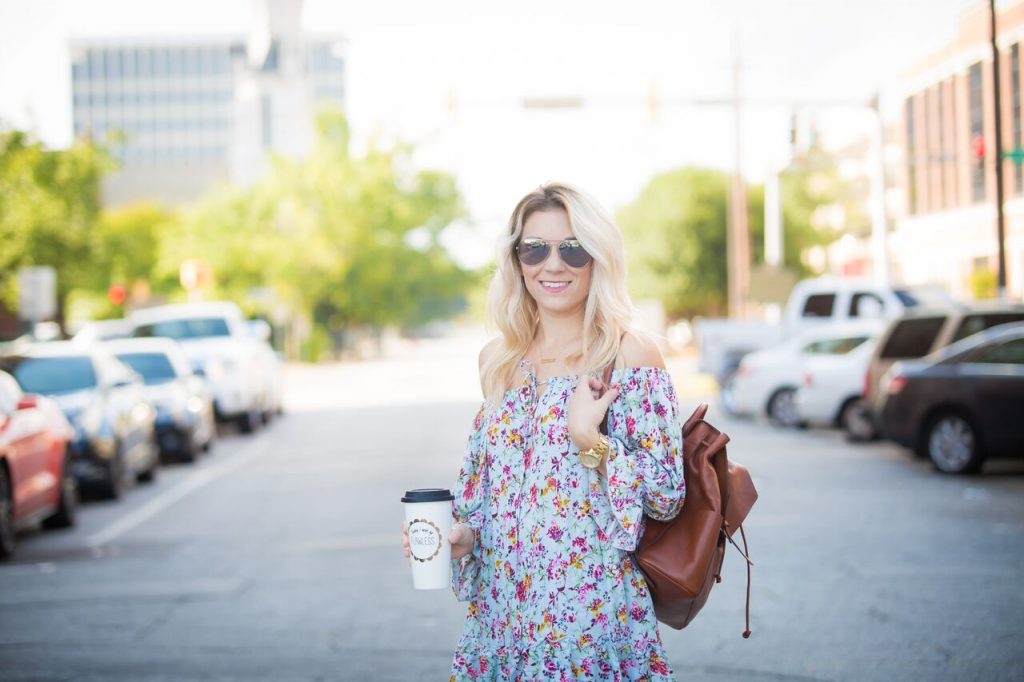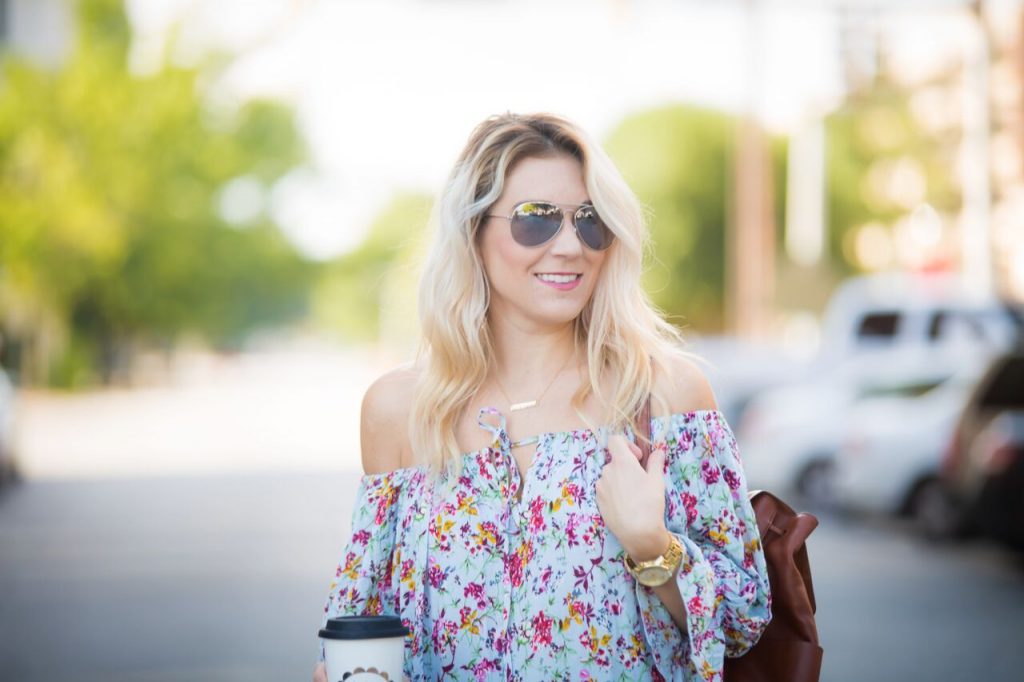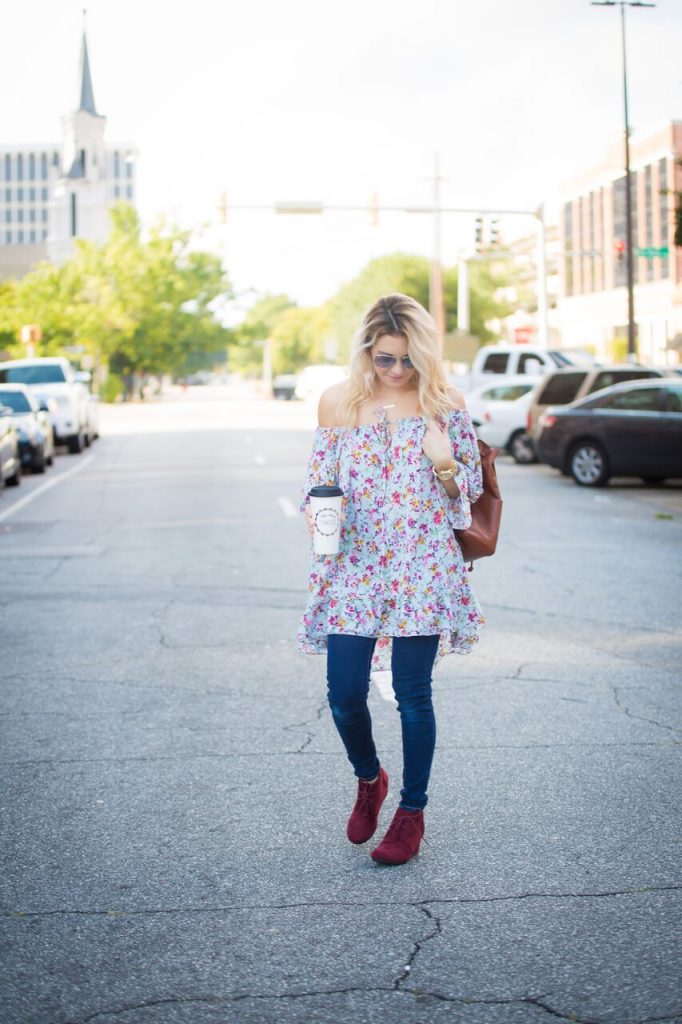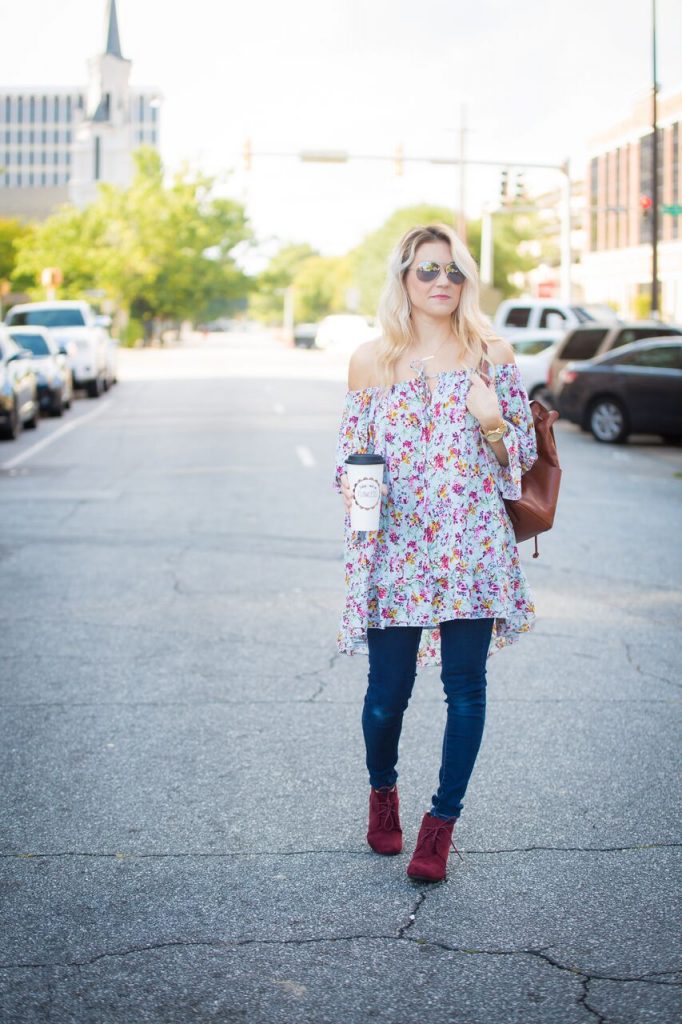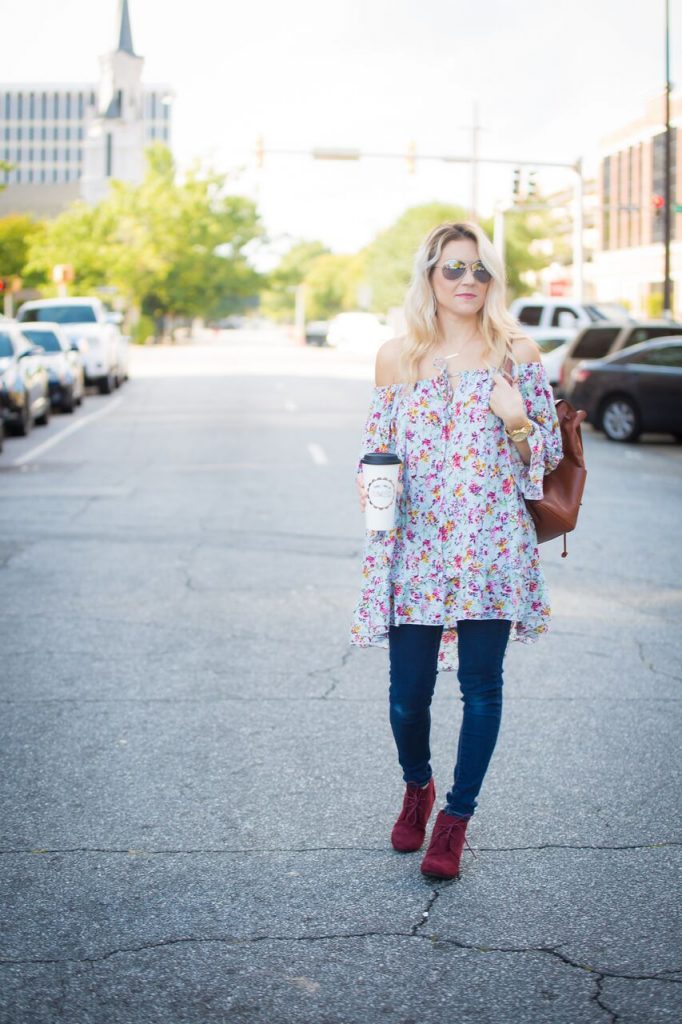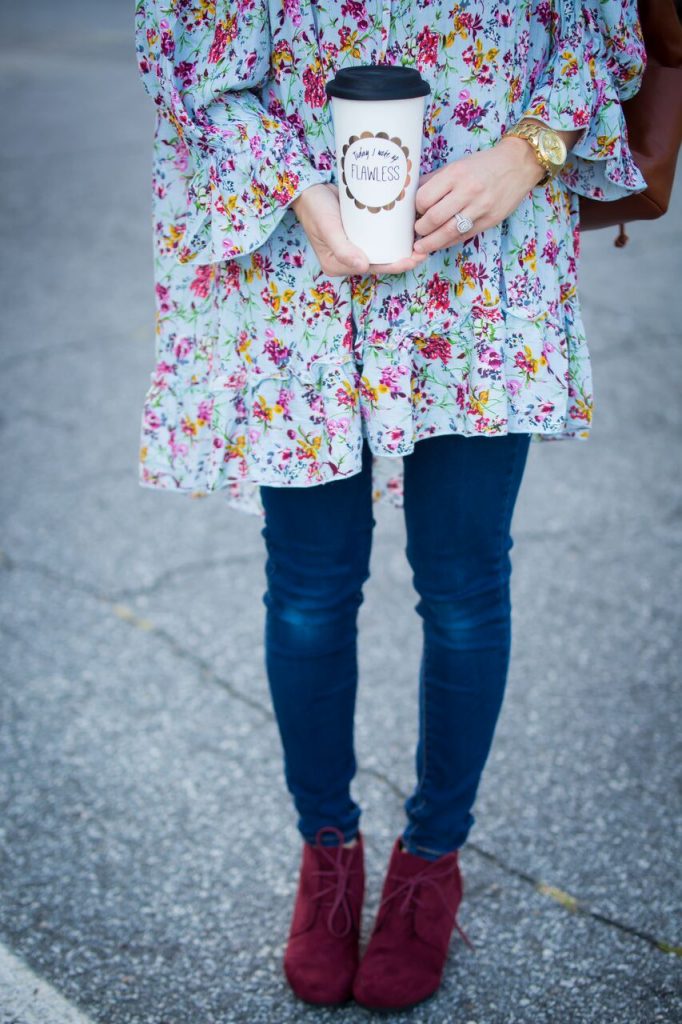 So how do you rock fall florals?
-Look for fall colors (refresher on the fall pantone colors below)
-Throw in some brown or black to tone it down if it's too "spring" looking.
-Leather jackets can usually make any florals look appropriate for fall. Floppy hats too!
-Booties and boots… when in doubt, wear florals with booties and boots!
I'm kind of obsessed with everything on the site right now so I'm super jealous that one of you is going to win $50 to grab yourself some new fall pieces. All you have to do is enter the giveaway below and cross your fingers! Winner will be announced next Monday… good luck! xo
Photo credit: Amy Hess Photography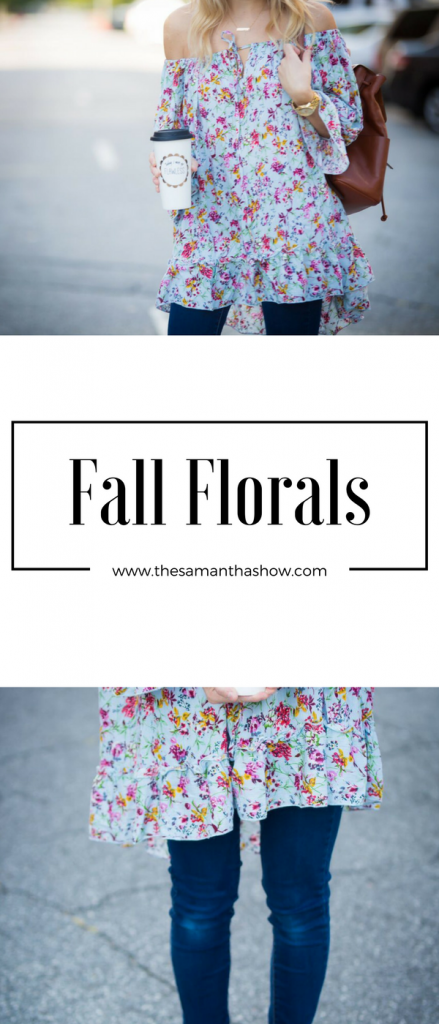 Outfit details:
Pink Blush Top c/o// Target jeans// Cents of Style Booties.//Vera Bradley Bag c/o// Be sure to check out more fall fashion posts before you go.