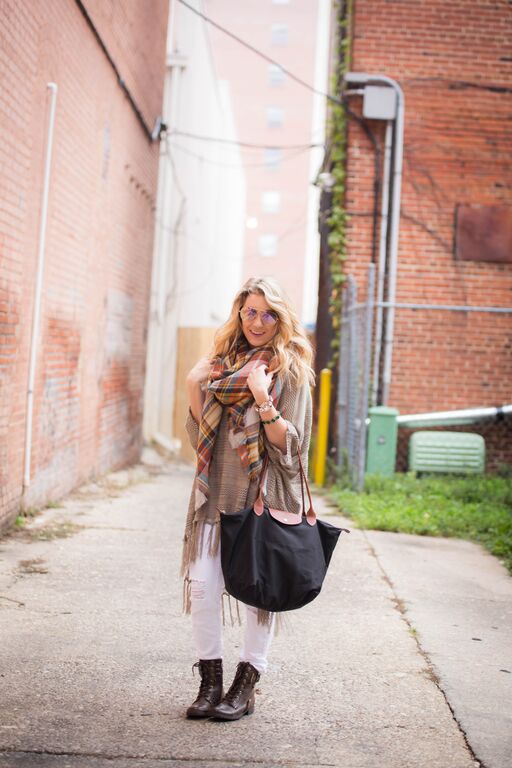 Happy Friday friends! It feels more like a Tuesday since Z had off work Tuesday and Wednesday and I was having a hard time getting back into the swing of things today. In fact, I've had a hard time getting back into the swing of things all week! I'm still playing catch up from when Z was gone last week but I'm slowly but surely making progress. I'm hoping to get ahead this weekend but we will see how that goes! It never works out the way we want it to, does it?!
This weather has still been a little up and down but for the most part, it's finally fall in Georgia. And as I started packing away my spring and summer clothes and hanging up my fall and winter clothes, I had a thought. These fashion "rules" that you hear about every season…What are your thoughts? Do you abide by them? Because I used to be super strict about what I would wear and when, but then I started to get brave. I also became more confident in my style and just started wearing whatever I liked, whatever was the most comfortable, but still looked to the stores and trends for inspiration. So today I want to share a little about this outfit and how I put it together. Because according to the "rules", I'm a style rebel.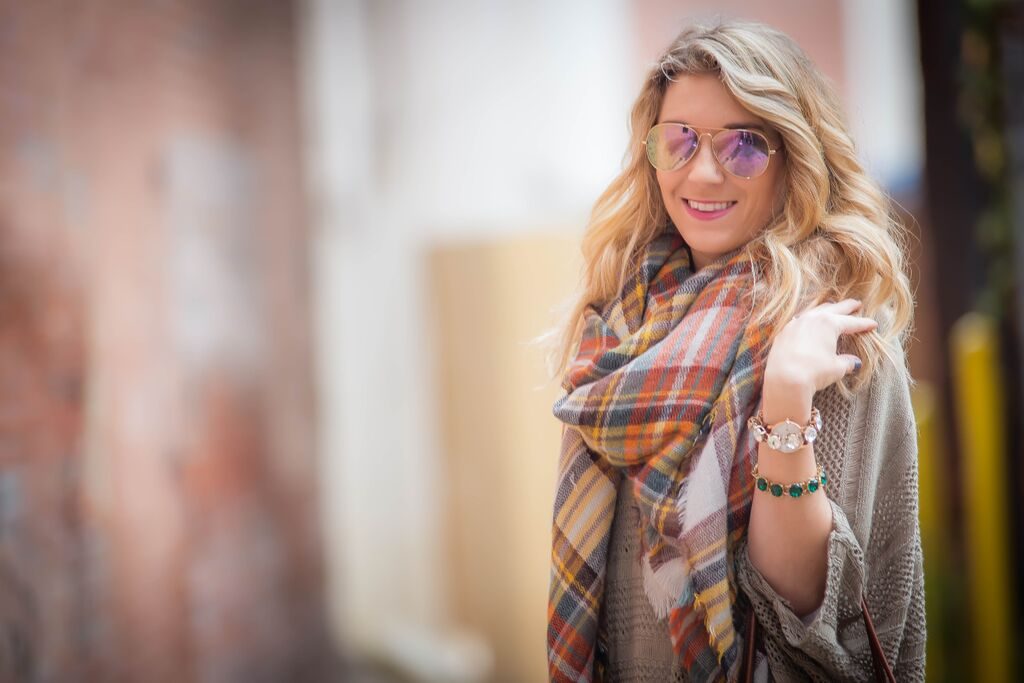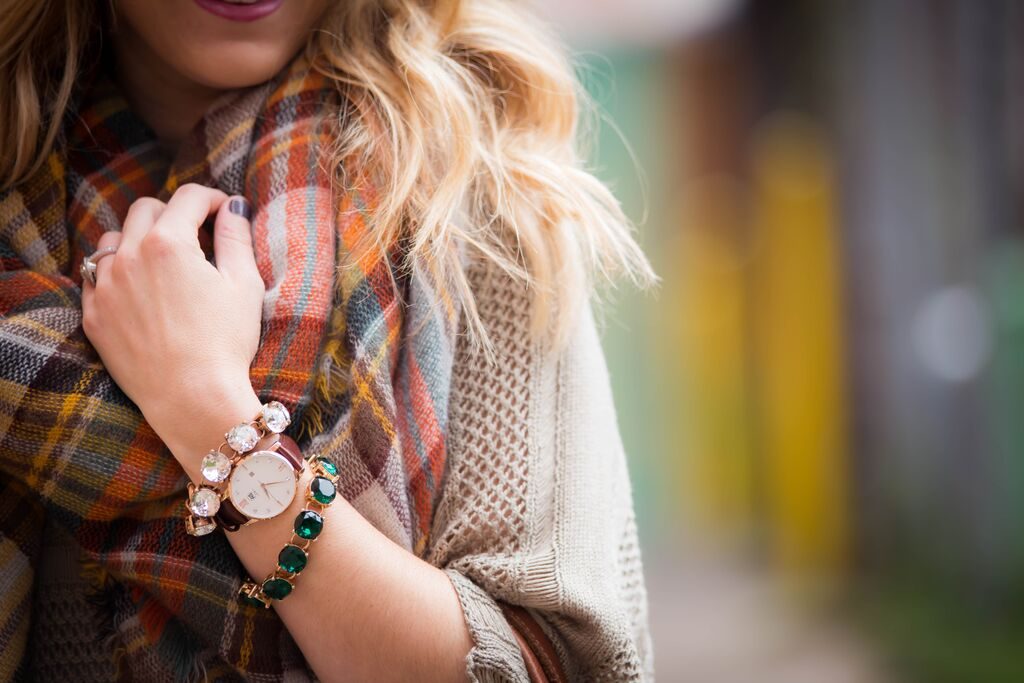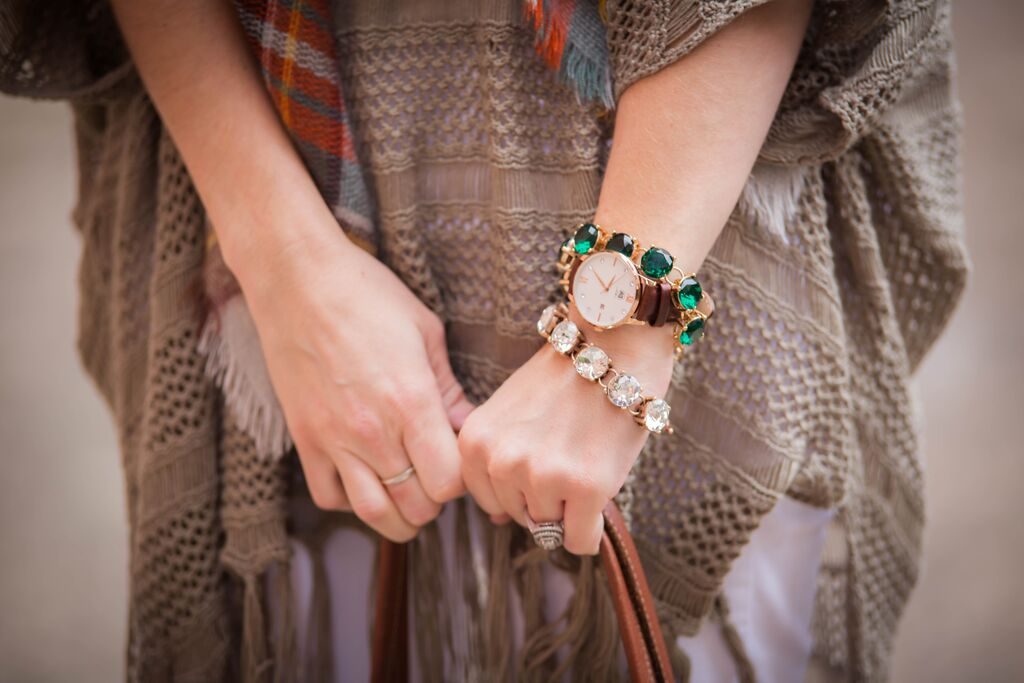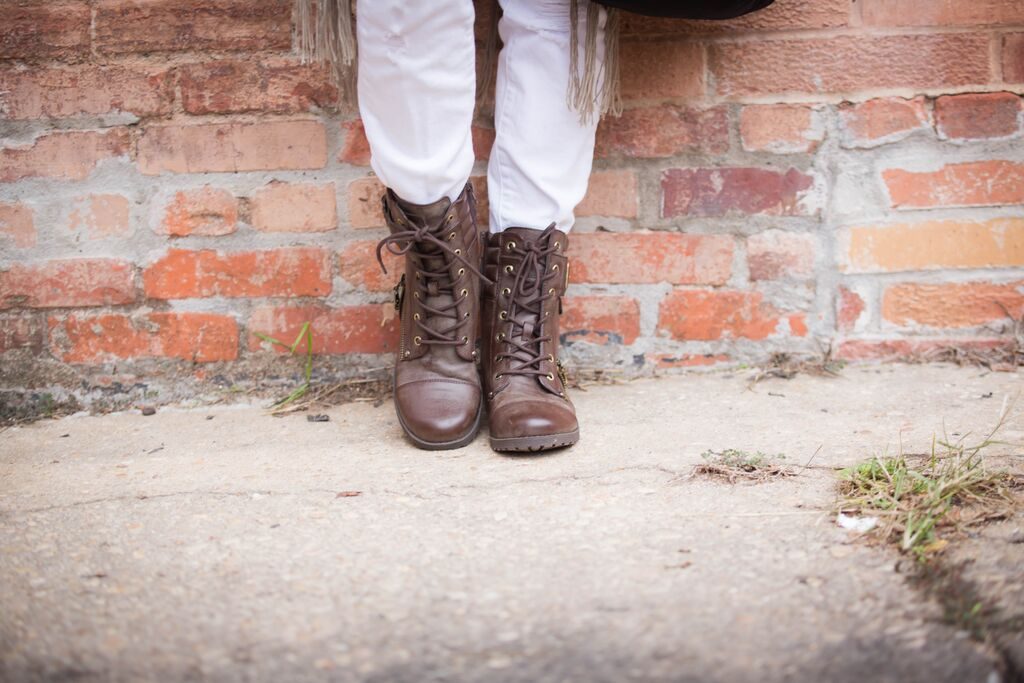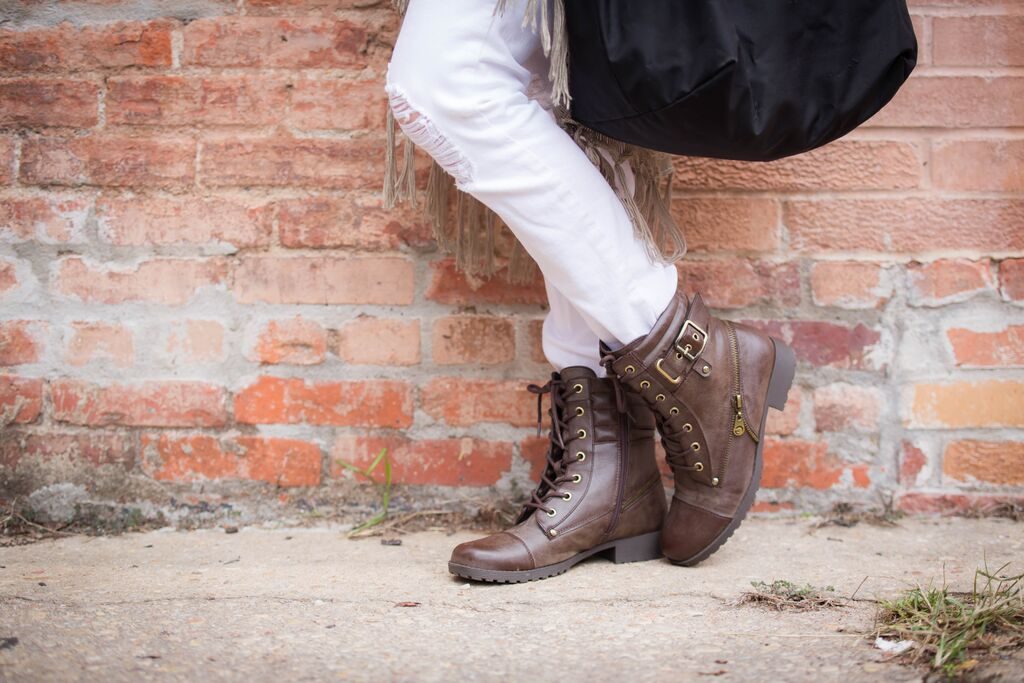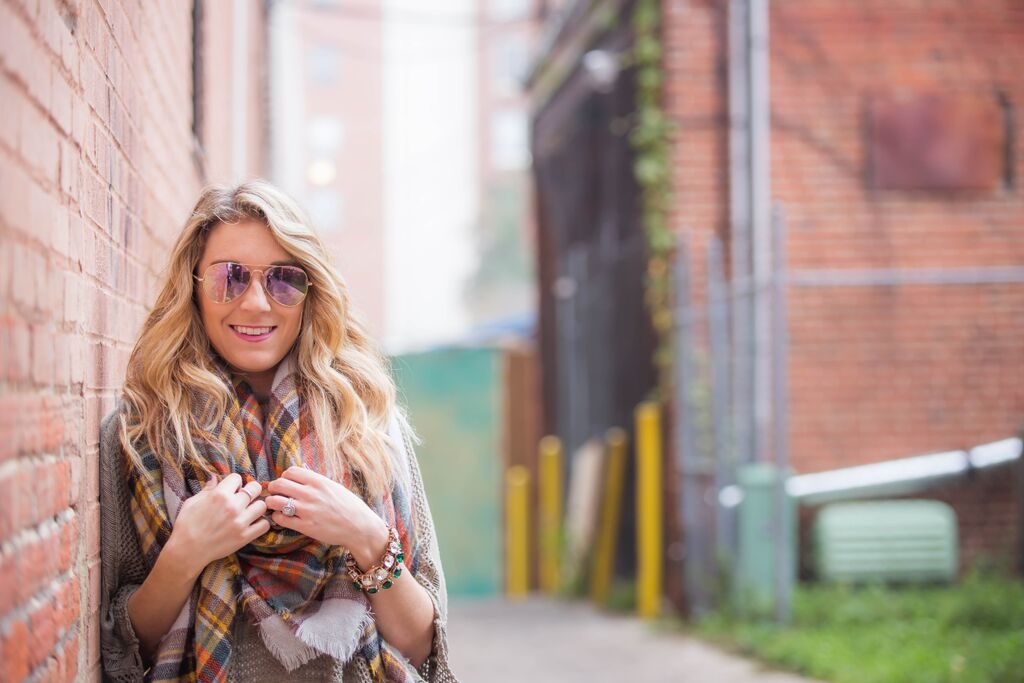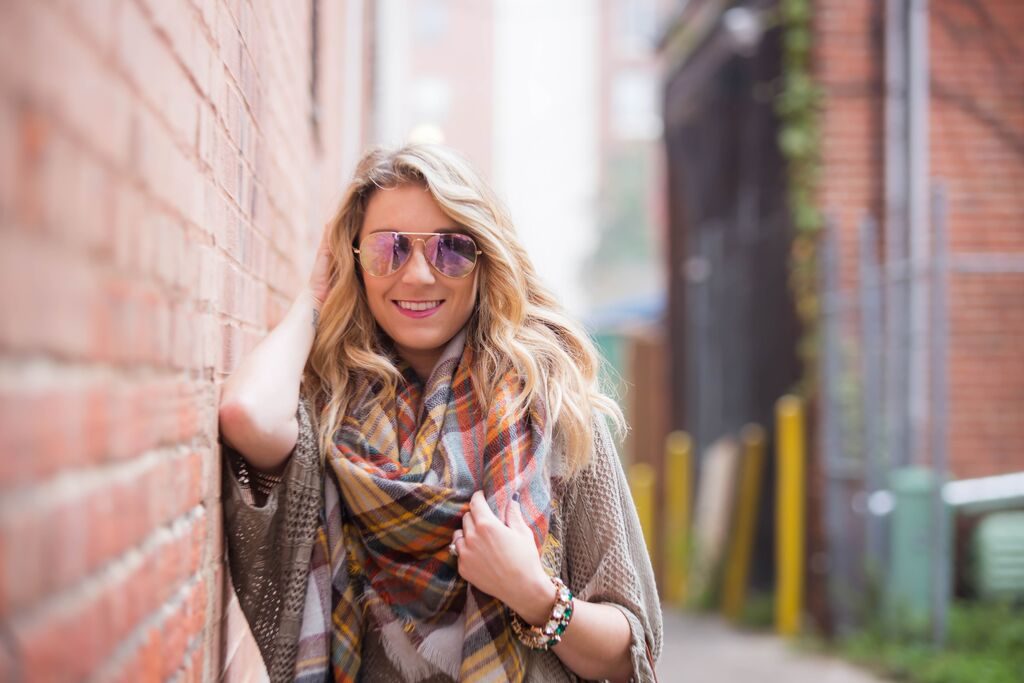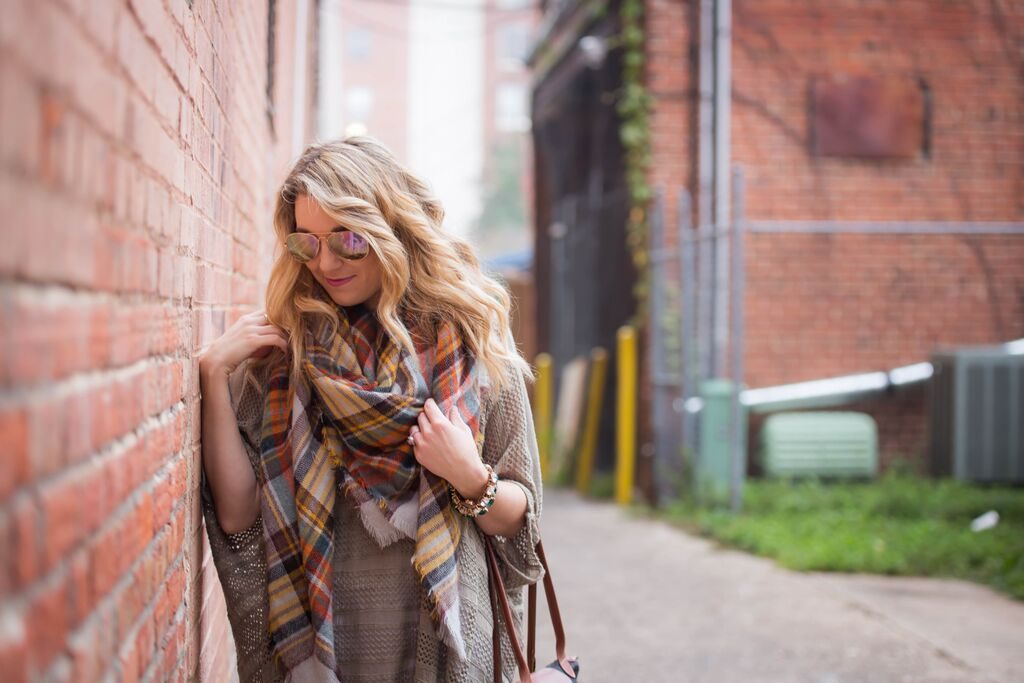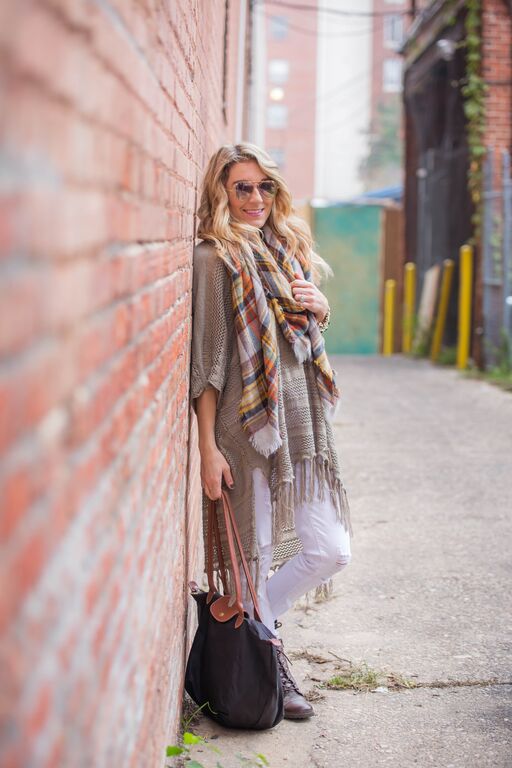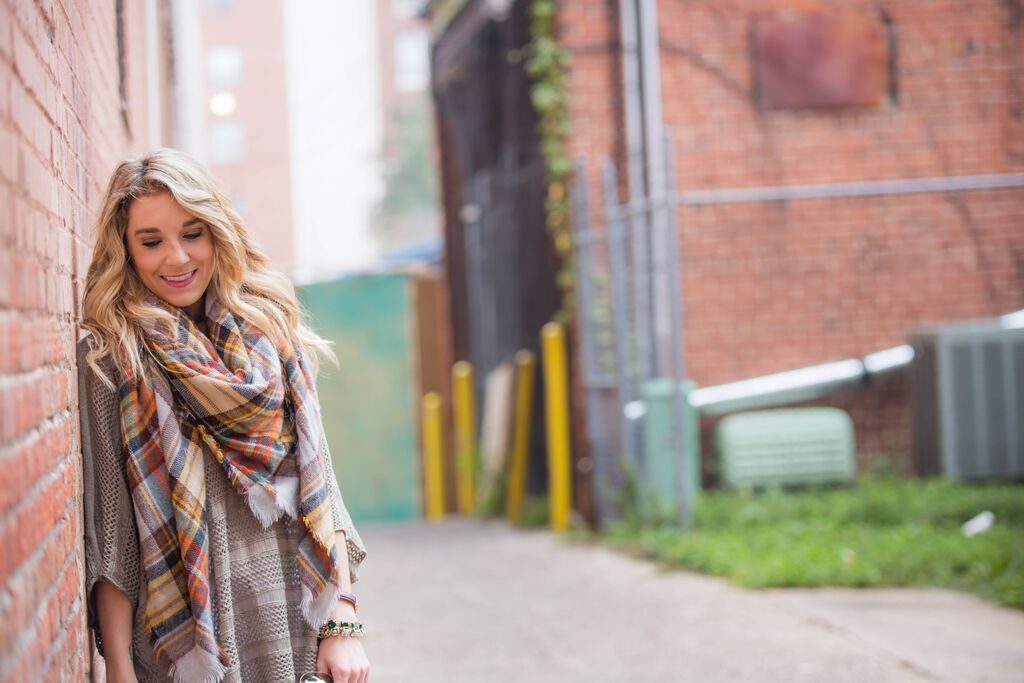 White pants in November? What am I thinking? Well I saw someone else post about wearing them in the fall and it made me think. If worn the right way, what's the big deal with wearing them past Labor Day!? So I decided to pair them with an oversized sweater and blanket scarf to make it feel extra "fally"… not a word, I know. But you get the point. By doubling up the sweater and scarf on top, I felt like it toned down the white pants and made them feel less summery.
I chose these G by Guess combat boots from Rack Room Shoes for a few different reasons. Lace- up boots and boots with buckles are really trendy this season, so these were a win-win. They're super comfortable and are the perfect shoe for everyday wear. The inside of them is also leopard print and we all know how I feel about leopard print. Just an added bonus 🙂
I completed the outfit with this AIBI watch and rock candy bracelets from Metal Marvels. I've been wearing this combo a lot this season because they're perfect fall colors and compliment each other so well. I've never had a watch with a band like this and it's a nice change of pace. It's kind of a mix between casual and fancy and I like that because I can wear it everyday.
And lastly, the purse. I know it's black and my shoes are brown… so is that allowed? I felt like in this case, it was. Because the bag is so casual and has brown on it, I think it goes just fine with it. I think the black and brown rule can be decided on a case by case basis and if you feel comfortable and can rock it with confidence, just do it!
Rack Room Shoes has been such a hit with our family this season, so make sure you check out their Buy One Get One 50% off promotion everyday. You can also earn $15 in rewards for every $200 you spend. Do the math, that adds up quickly!
So moral of the story is, you don't always have to follow the rules when it comes to fashion. I'm all about experimenting and putting different things together. Sometimes they work out and sometimes they don't. But you won't know until you try, right?
So tell me… how do you feel about white pants after Labor Day? Are you loving the lace-up and buckles trend on shoes this season? 
All photo credit: Amy Hess Photography