To be honest, rompers were a little intimidating when they first became "trendy". I was afraid they would cut me in half and make me look even shorter than I am. That, and I was afraid it took a certain type of body type to pull them off.
But now, I am SO glad I gave them a chance because I LOVE them. They're super lightweight and perfect for the summer heat. I love that you can wear them with wedges to dress them up or flip flops to dress them down.
This romper is hands down one of my favorites. It's from Cichic and if we're being honest, I love their entire website! But I wore this outfit on Father's Day and considering it was almost 100 degrees out, it was the perfect choice.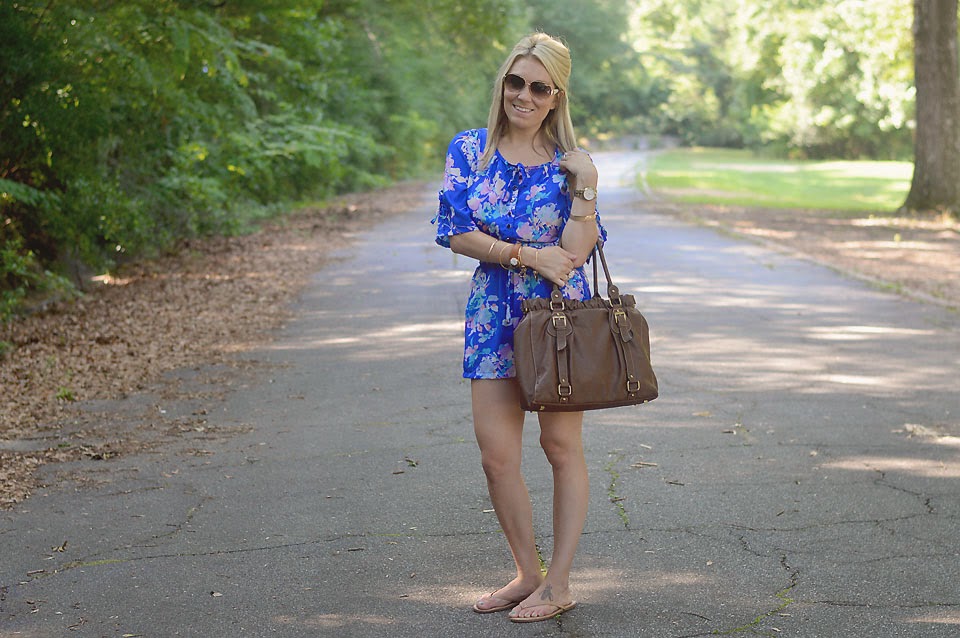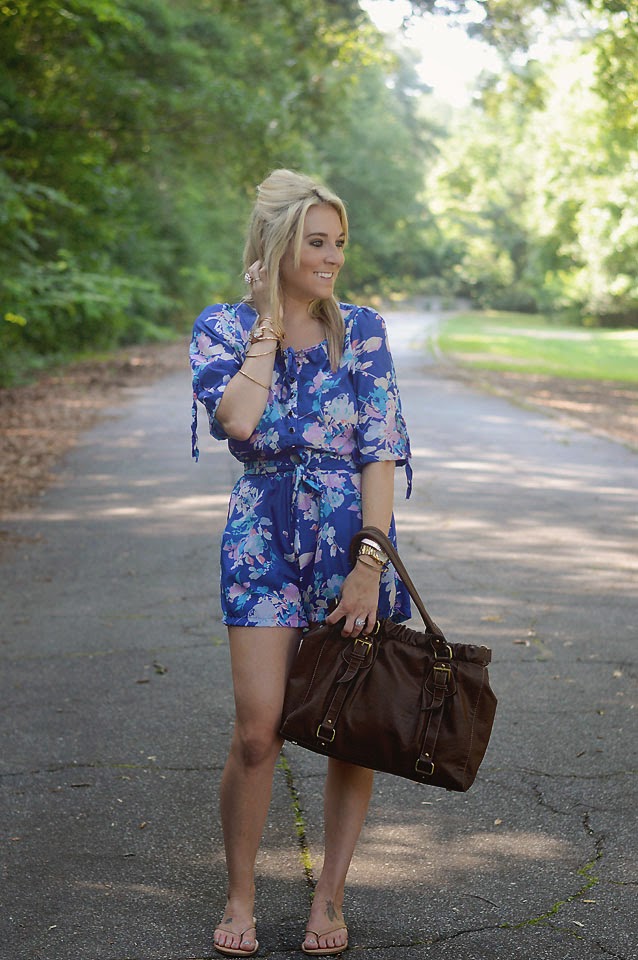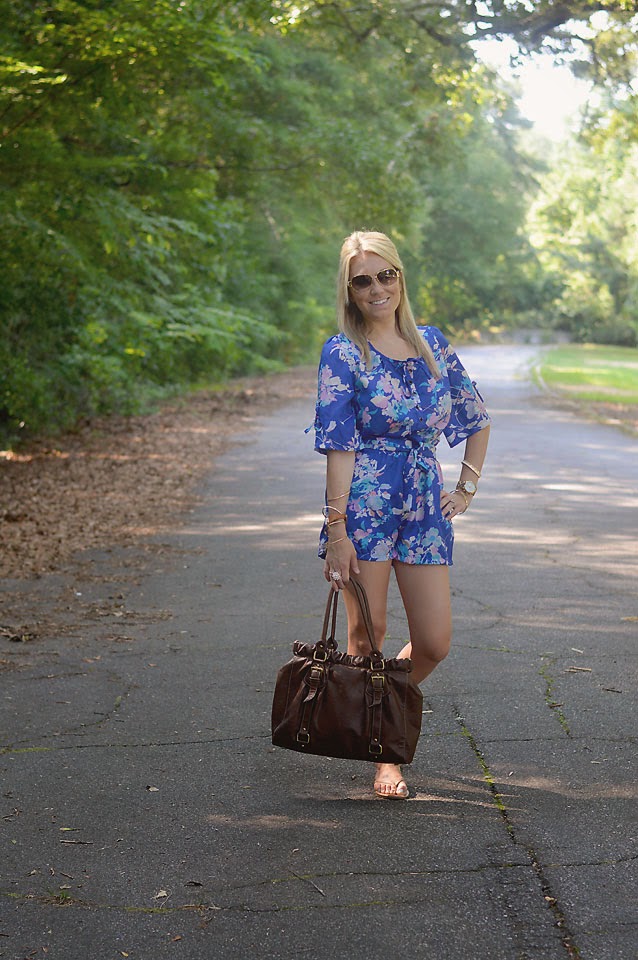 I love that there are so many different styles; I loved this one because it wasn't a spaghetti strap like a lot of them are and I can wear a regular bra with them. I also loved the colors; I'm a huge fan of florals right now and this just made my heart happy!
But seriously, don't be afraid to try them. Try different styles and combinations and see what works best for you. You'll never know if you don't try!
What are your thoughts on rompers? Love 'em or hate 'em? If you love them, where can I get more?!
"Be sure to check out this month's featured blog!"