We played and packed with Playskool Sesame Street Play All Day Elmo as a sponsored post for Socialstars. All opinions are my own. #PlayskoolCrew
Where my Christmas geeks at?! We are officially one month out from the best day of the year and I couldn't be more excited. I don't think there's anything more exciting than the holidays and for so many reasons. My favorite reason being that I get to be with all of my family in Ohio! But since we don't live there anymore, we have the dreaded task of packing for 7-10 days. 4 people and limited space… it can be a challenge!
Packing for holiday vacations can be stressful, but by this point, I've gotten it down to a science. So today I'm going to break it down on how I pack for 4 people for a week (not all of it pictured):
3 suitcases or duffle bags; one per adult and one for the kids.
Plan one outfit per day, but plan to recycle pants.
I typically pack (for each person):
1-2 pair of jeans
1-2 bottoms other than jeans (leggings, skirt, dress, etc)
7 tops (t-shirts, blouses, etc)
1-2 sweaters or sweatshirts
2-3 pairs of pajamas 
2-3 pairs of shoes
8-10 pairs of underwear (more for the kids in case there are accidents)
5 pairs of socks
One bag for everyone's toiletries
A smaller bag for accessories; jewelry, scarves, hats, etc. This usually fits in my big bag.
One bag of snacks, diapers, wipes, and things that will need easily accessible during our trip. And then I just buy diapers and wipes when we get to our destination so I don't have to pack a ton of them!
One bag for toys + a backpack for each kid
Now this is where it can get a little crazy. Kids usually have their favorite toys and anytime we go on vacation, they think they need to bring them all. So I try to include toys that I know will keep them busy and that both of them will enjoy.
Remember when I introduced Playskool Sesame Street Play All Day Elmo? You bet your bottom dollar he will be finding his way into our suitcases. He's the perfect companion for my kids to have on vacation. Since there are two play modes, one for a toddler and one for a preschooler, both of my children can join in on the fun. It also keeps them occupied in hotel rooms, grandparents' houses…really anywhere they need to be occupied! Some of their favorite things to do with Playskool Sesame Street Play All Day Elmo are Pat-A-Cake, Elmo Says, and Red Light, Green Light. Seriously, hours of entertainment! 
I also love that there is a sleep mode so that my kids can wind down after a day of activity. It can sometimes upset bedtime for little ones if it's an unfamiliar place, so having Playskool Sesame Street Play All Day Elmo with them is comforting. He even plays soft music and instrumental lullabies… and of course is perfect for snuggling 🙂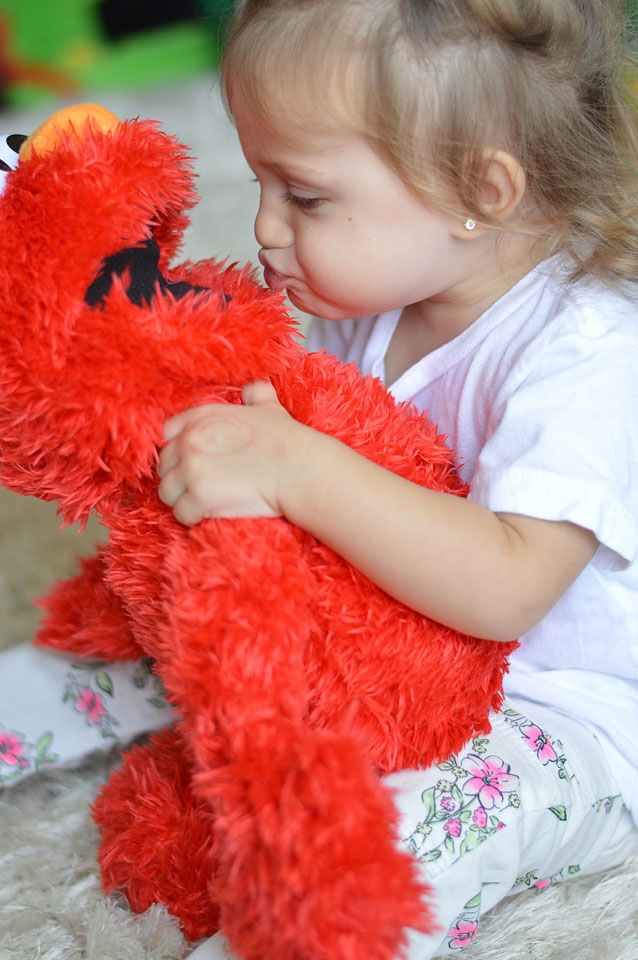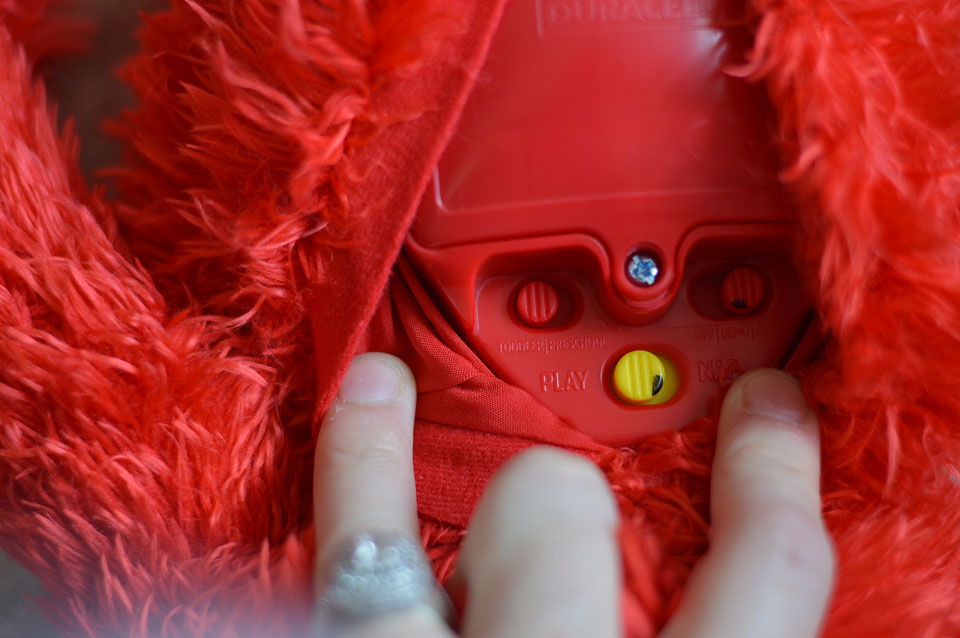 If you run out of clothes, remember that you can always do laundry or worst case scenario, buy something new! In case you don't have access to washing machines, pack a few garbage bags or plastic bags for the dirty clothes.
As for as Christmas gifts go, I pack everything in a bag and wrap it when I get there. Either that, or I go shopping and buy for everyone on my list once I arrive at my final destination. Just so much easier that way sometimes!
And that's it! That's how I keep myself sane and prepared for the trip ahead. I'm super excited about heading back home and would love to hear any packing tips/must-haves for vacation!