Fall style inspiration: Balloon sleeve sweater
Mother nature went from about 0 to 100 in the weather department these past few weeks. We went from being in the 80s a few weeks ago to 60's to 30s. But I promise I'm not complaining! I am loving every minute of bundling up and sweater weather. We've been putting our fireplace to good use already too and there's nothing better 🙂
I've been living at Old Navy the past few weeks and they have totally stepped up their game. I remember them being super hit or miss a few years ago but I'd say I'm pretty obsessed now. They have a ton of great basics as well as statement pieces. And if you've been following along on stories, you may have noticed a ton of outfit try ons featuring pieces from Old Navy recently. They're always having great sales too so that certainly helps my obsession along.
I grabbed this balloon sleeve sweater last month and I love it. It comes in 7 different colors as well and I've considered going back and snagging a few for the holidays! It's super lightweight and borderline a top, so it's a great layering piece and also better for the warmer days. It's also 40% off today so grab it while you can!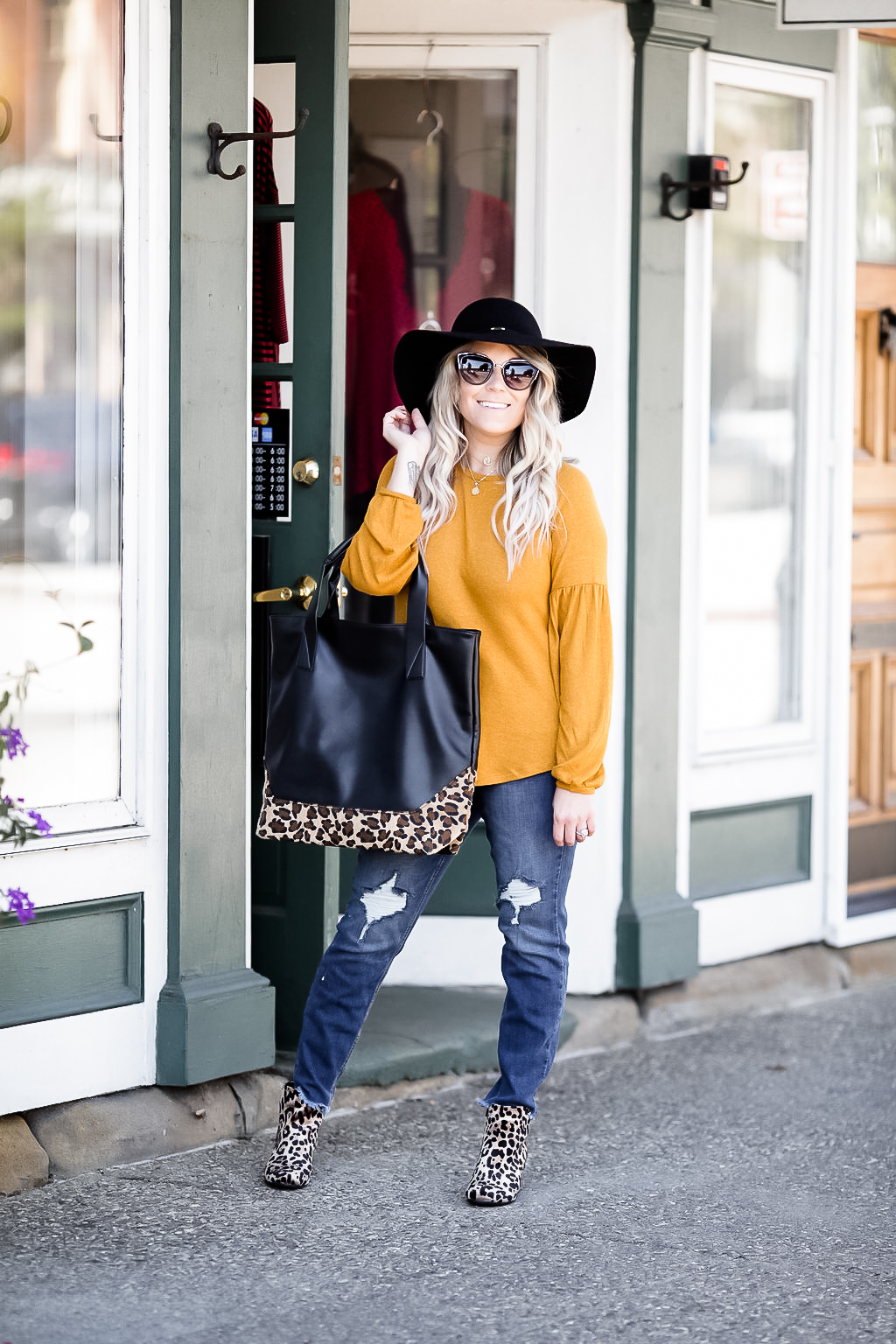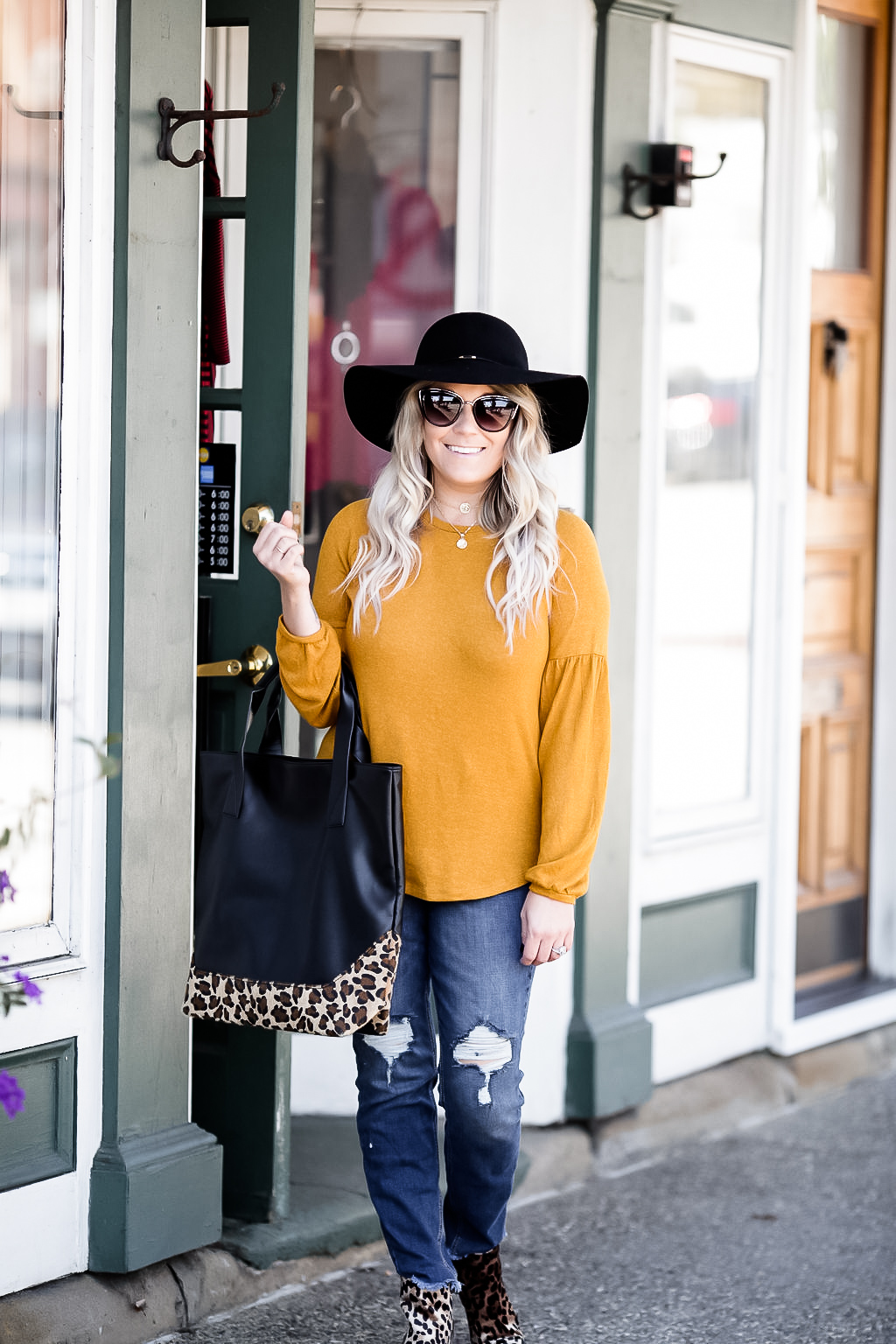 I loved these Rock Star jeans at first because they're high waisted and they were the first non-maternity pair I've bought in awhile. But then they started stretching and looked like MC Hammer pants in the crotch area. I needed them in the size I purchased them in because I still had some baby belly going on but if you're looking into these jeans, know they WILL stretch, so I suggest a size down.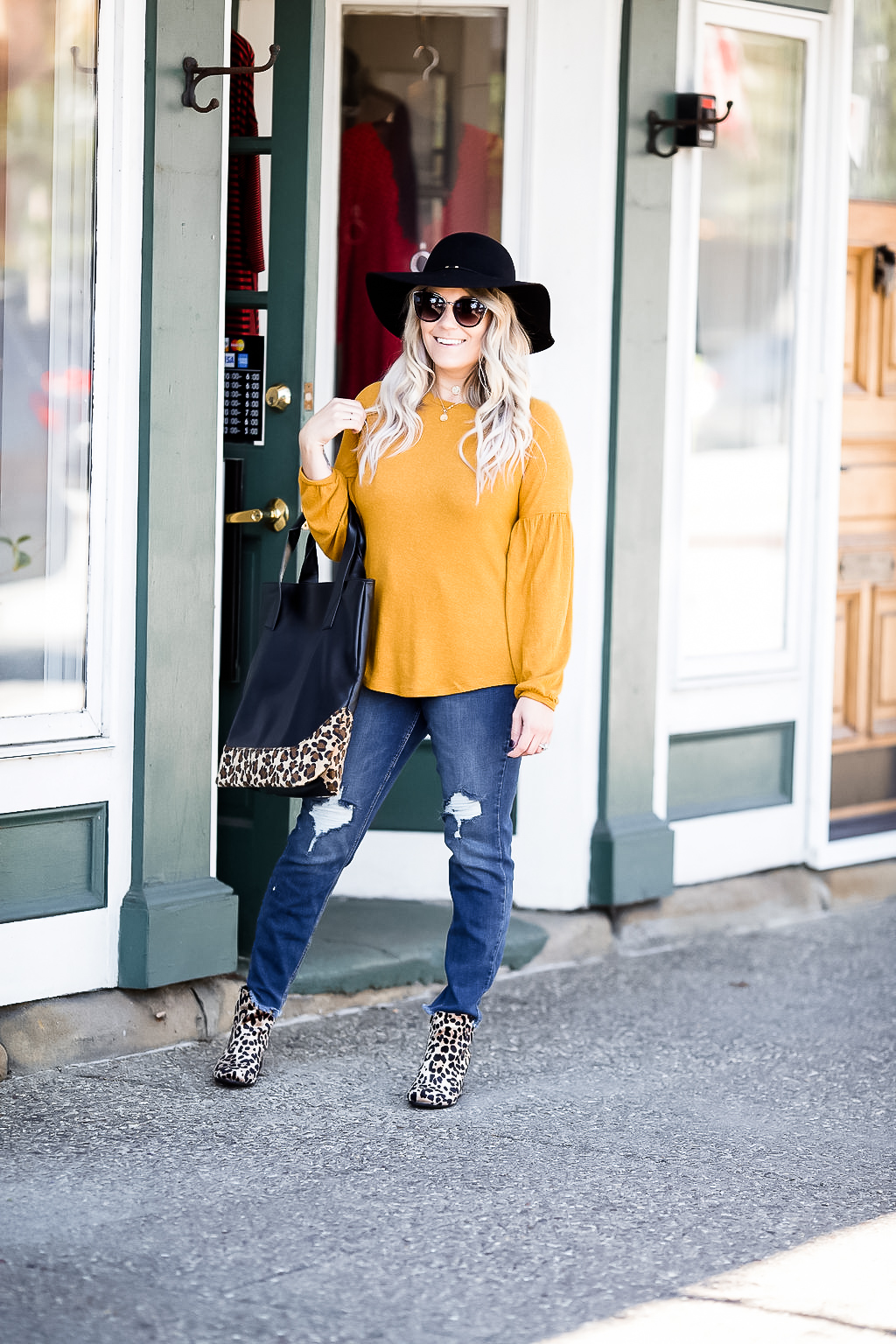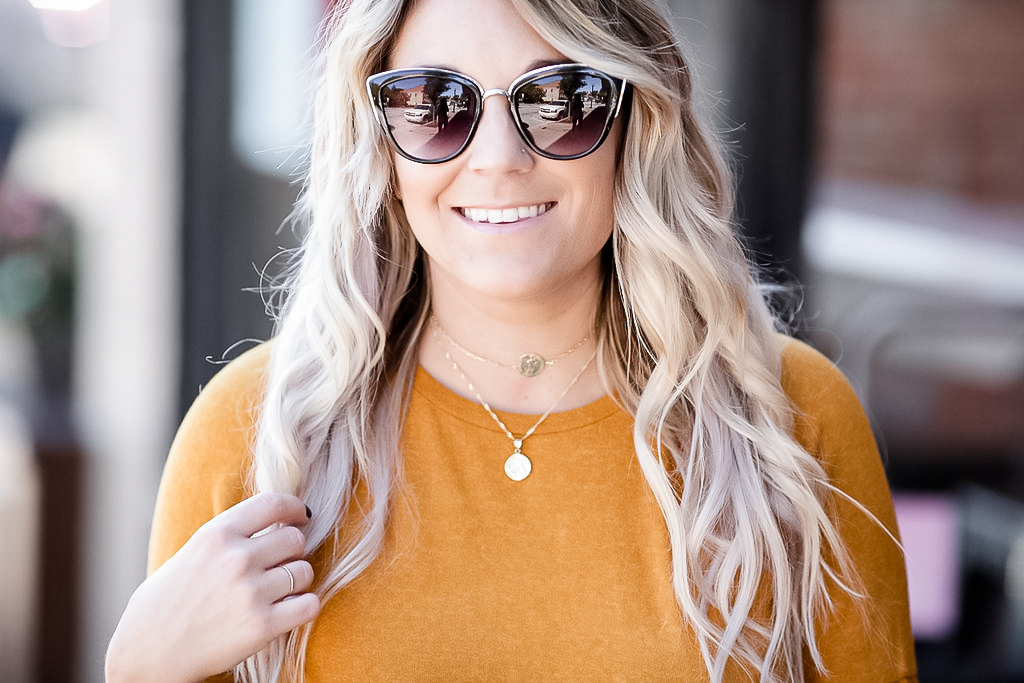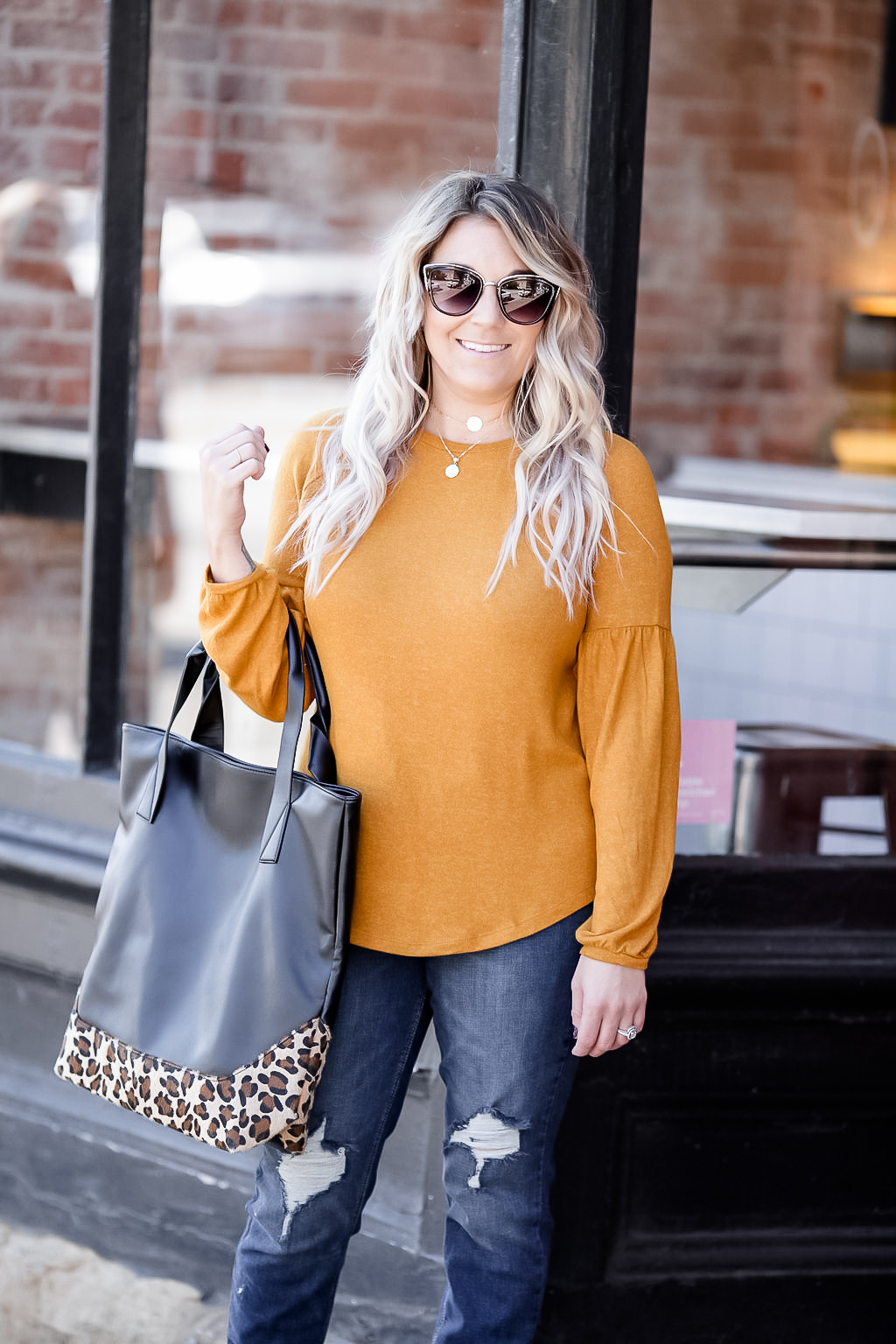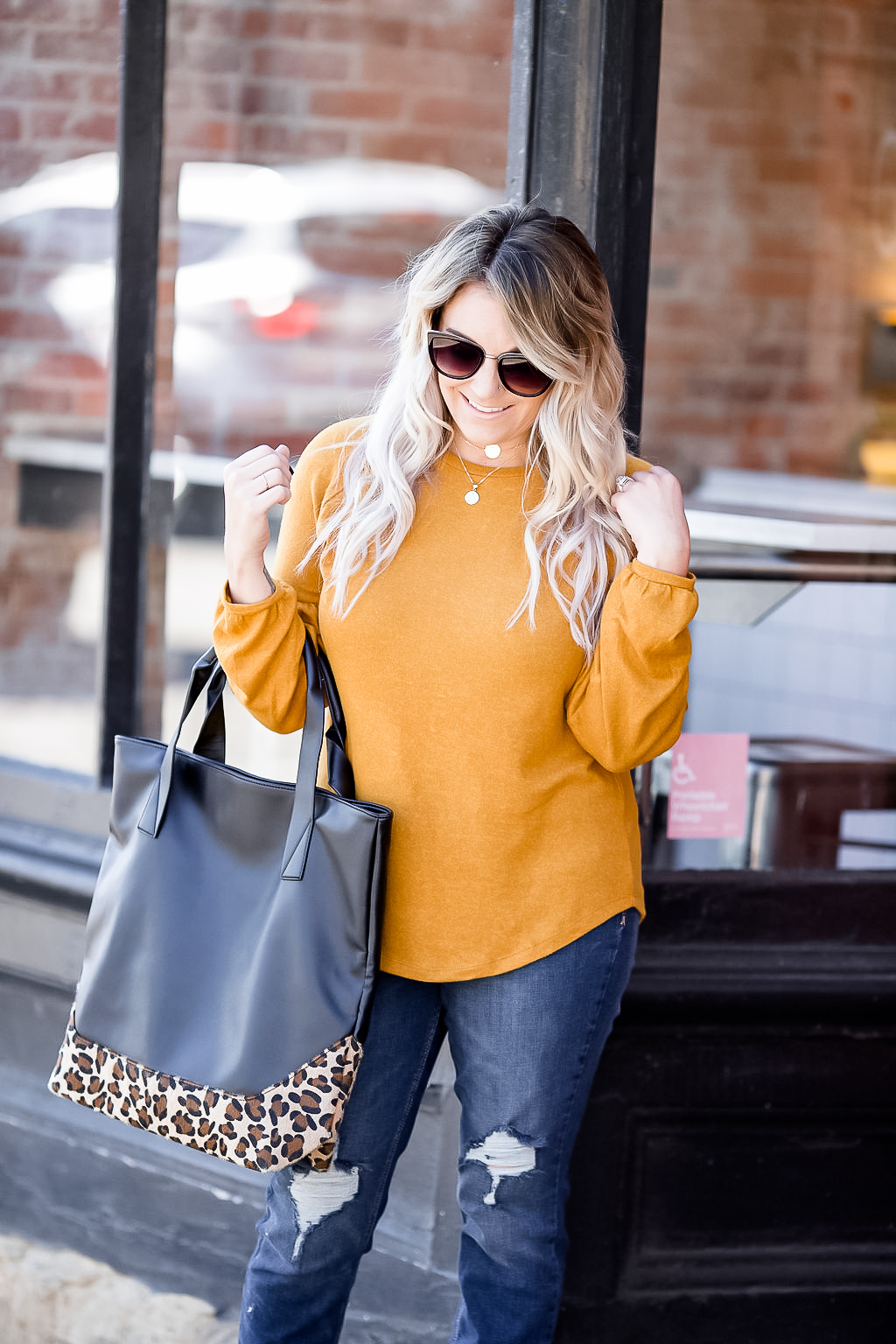 My tote and necklaces are from The Sis Kiss and I am obsessed with so many of their pieces. Not only that but it's a small business and I love supporting small businesses whenever I can. I recently got my custom necklace from there as well and it would make a great Christmas gift for anyone on your list! You can also use code SAM15 to save 15% off your entire purchase! 🙂
I wear these leopard booties all the time because as far as I'm concerned, leopard is a neutral. These are from last season but I found this pair that's also adorable and only $30!
I've been loving putting together fall outfits and I cannot believe I'll be starting to put together holiday looks soon! Why must time go so fast?!
What do you think of this balloon sleeve sweater?! Which color is your favorite?