Red, White, and Blue Outfit Inspiration
July is right around the corner, which means celebrating the Fourth of July AND the month we'll get to meet our newest babe! It seriously feels like I've been pregnant for a year or ten but the end is in sight! Who knows, maybe we'll have a little firecracker baby if she decides to make her appearance early! But before that happens, I wanted to share a little red, white, and blue outfit inspiration!
Since I'm uber pregnant, I've been living in sundresses all summer. Most of them have been non-maternity and I've just been sizing up in them to account for my growing bump. Most of my maternity dresses I've needed to order online because in-store selection is super limited everywhere I've gone. So non-maternity dresses are just easier when I need them ASAP or want to try them on before purchasing.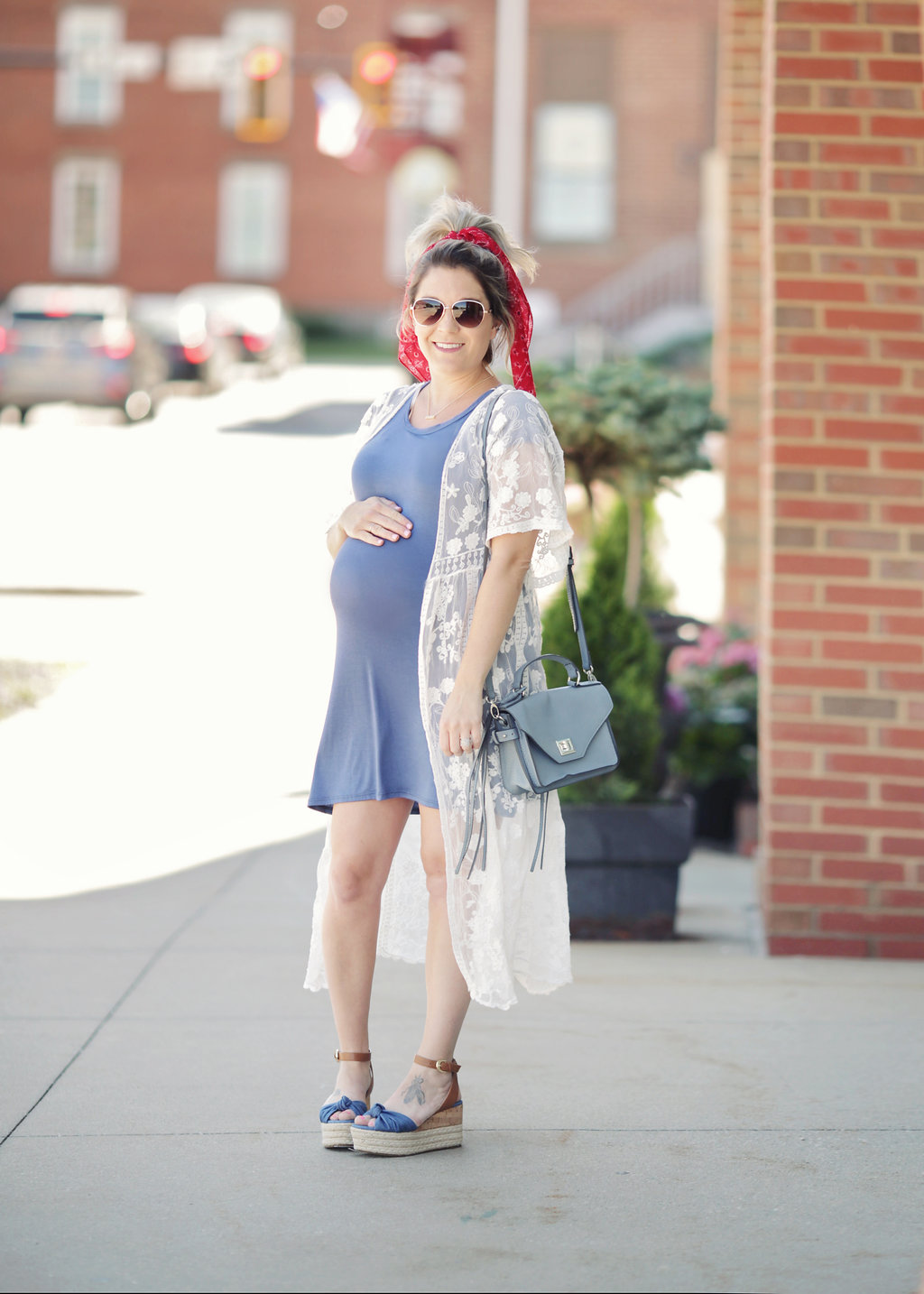 Another thing I've been doing a lot of this pregnancy? Layering with a kimono. Since it's hot as hades, the kimonos help me feel better about any imperfections (love handles, chunky arms, you know… all the things pregnant ladies feel conscious about) but don't make me super hot or uncomfortable. Plus I can wear it post-baby so I'm getting my money's worth!
I'm obsessed with this one I grabbed a few weeks ago because I can literally wear it with anything and everything. I've worn it with dresses, shorts and t-shirts, etc. It can even be worn as a bathing suit cover up!
I've also been working on trying out the new scarf trend and I have to say, I'm a fan! I like it best when my hair is in a ponytail or bun but I've seen people pull it off worn as a headband too. It's just too dang hot for that for me right now haha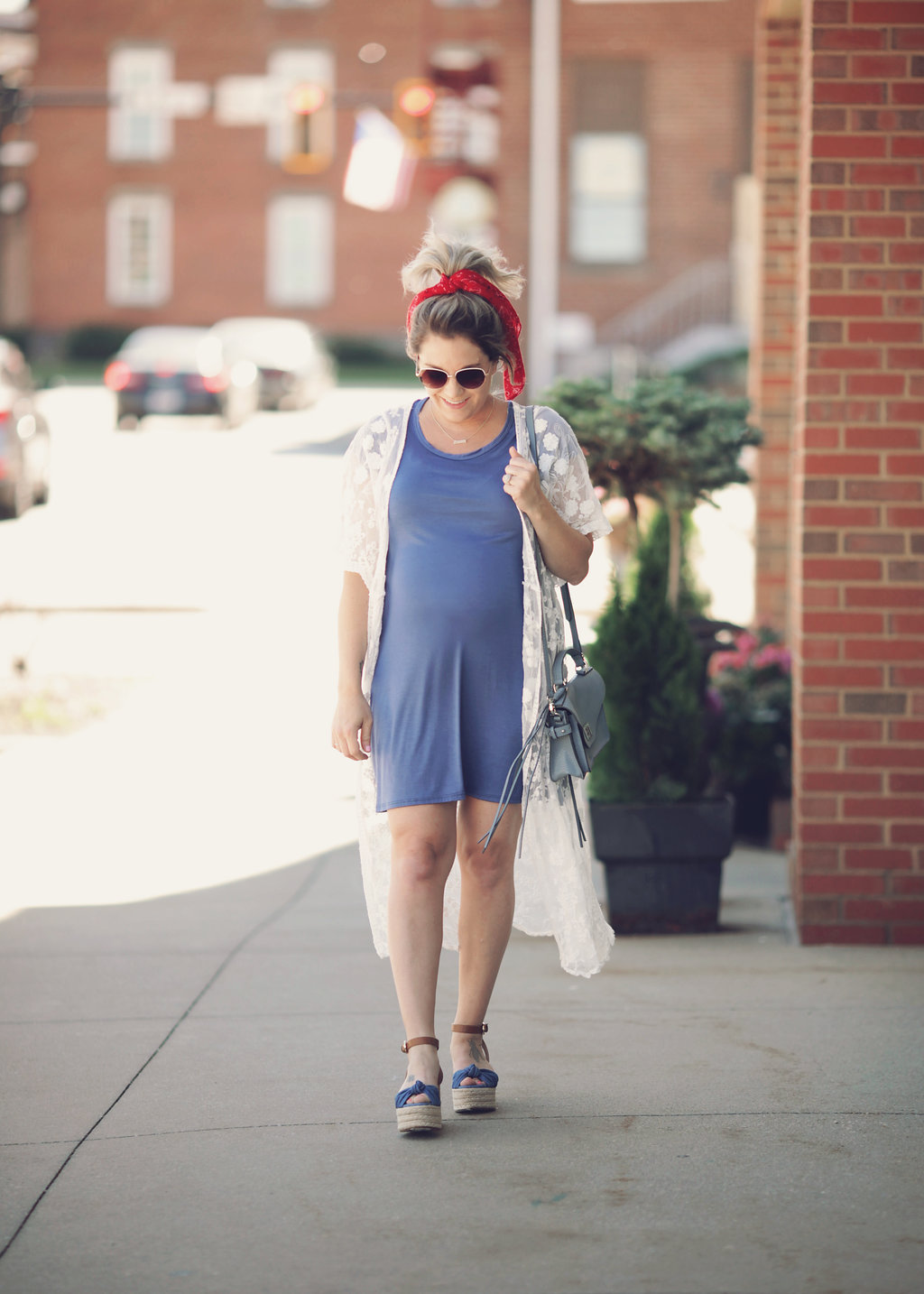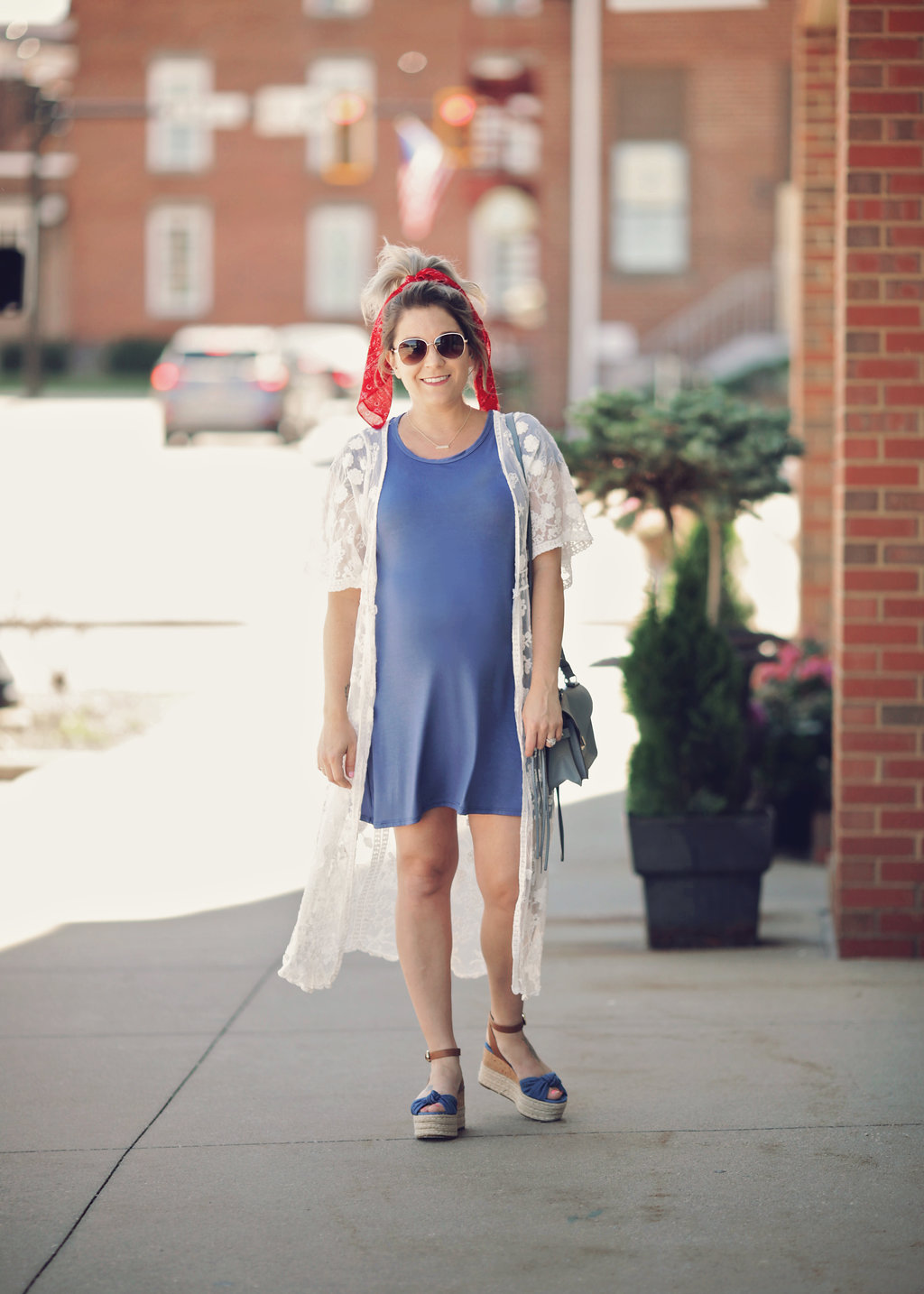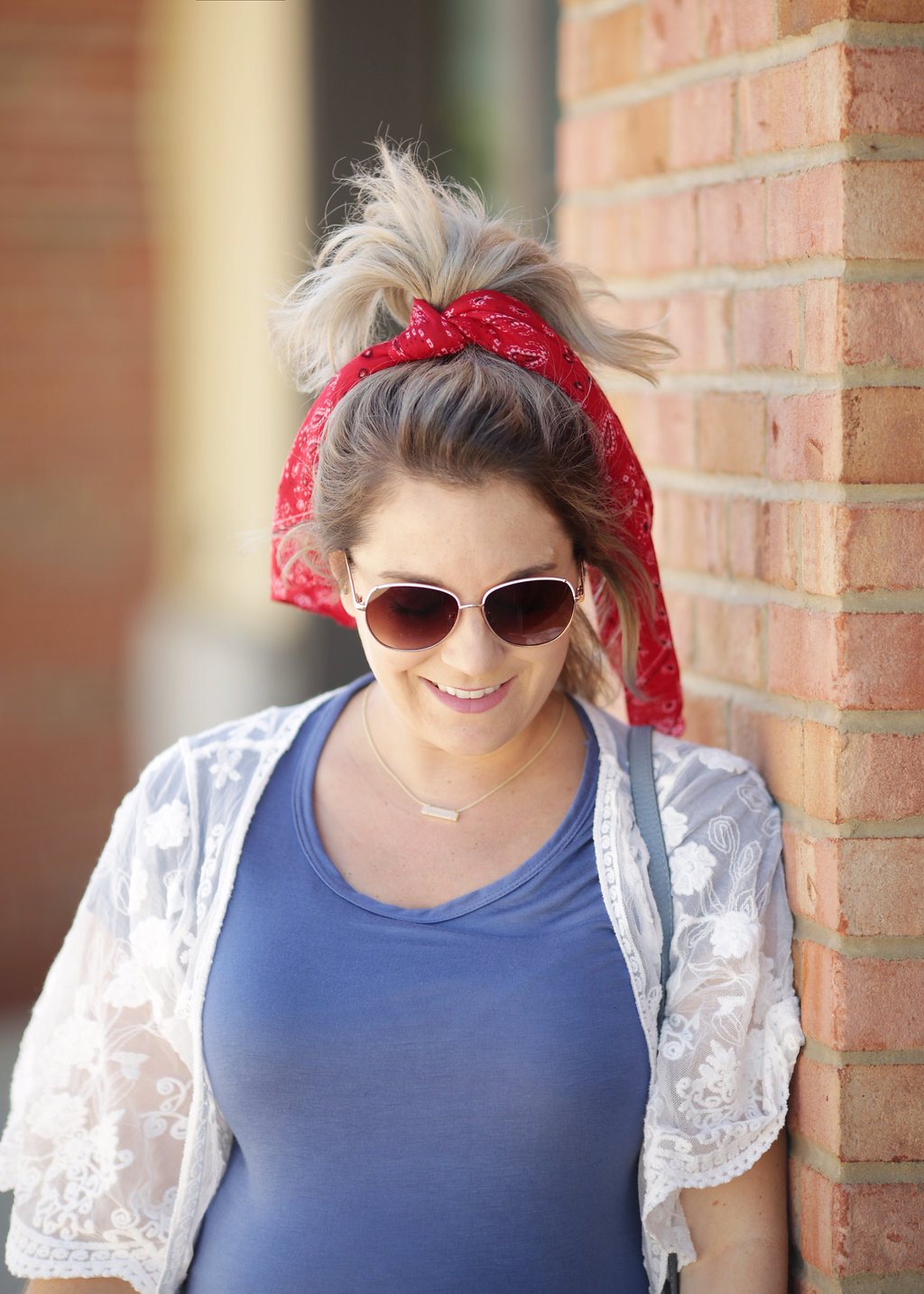 I grabbed these sandals at the Dillard's Clearance Center at Eastwood Mall a few weeks and I'm obsessed. They're Michael Kors and I paid $17! They had rows and rows of shoes and they were offering an extra 50% off my size (6.5) so I was in shoe heaven! Had I had more time, I might have cleaned them out completely…
This necklace has also become a staple this summer; I got it a few weeks ago and it seriously goes with everything! I've become a little obsessed with their jewelry over the past few weeks and I have a feeling my collection isn't slowing down anytime soon. Shhh don't tell my husband…
And now I'm excited to share that I'm co-hosting the trend spin link up this week! These other ladies have put together some red, white, and blue outfits for inspiration as well! Go ahead and link up if you have a super festive outfit to share too! xo
RED, WHITE & BLUE
Walking in Memphis | The Fashion Canvas | The Samantha Show
The featured bloggers are Kat Walk SF and Style Elixir because we loved their
Summer Style Outfits from last week's linkup!
Add your link below and make sure to follow the theme for your chance to be featured on our blogs.