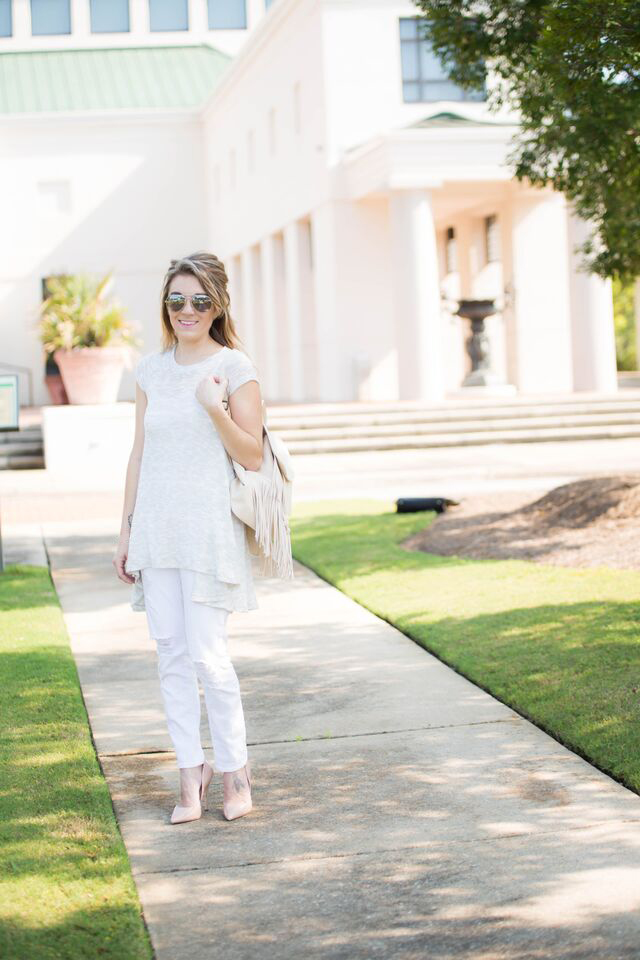 Oakleigh Rose top c/o (use thesamanthashow for 20% off)// Lizard Thicket jeans (similar here)// Target backpack (sold out in this color but love this one too// JustFab shoes (similar here)//Photo credit: Amy Hess Photography
I've been putting off the monochromatic trend because I had no idea what I would think about it or how I would put an outfit together. If you don't do it correctly, it can look like you just got dressed in bad lighting and thought things matched when they didn't. So to ease my way into it, I decided to try it with white first. It's summer and wearing something soft and neutral wouldn't be so terrible, right?!  And I have to say, I'm pleasantly surprised with how much I loved the outcome!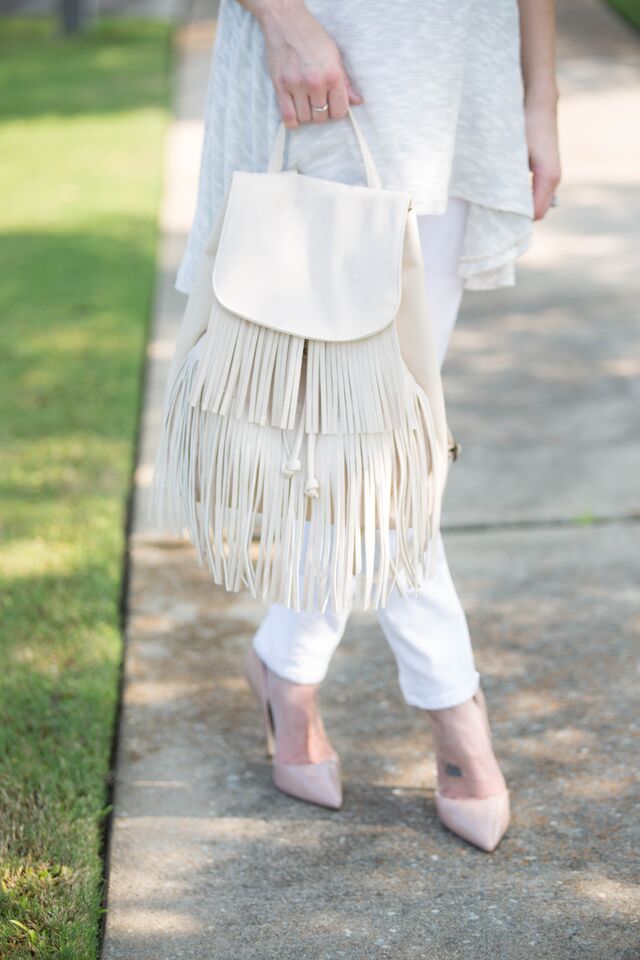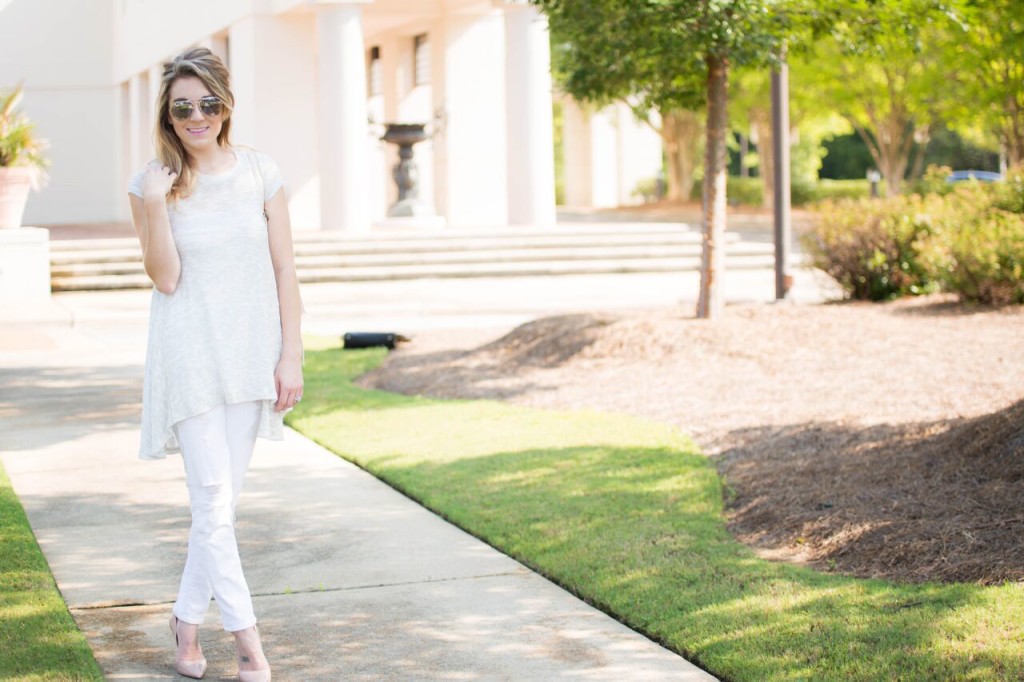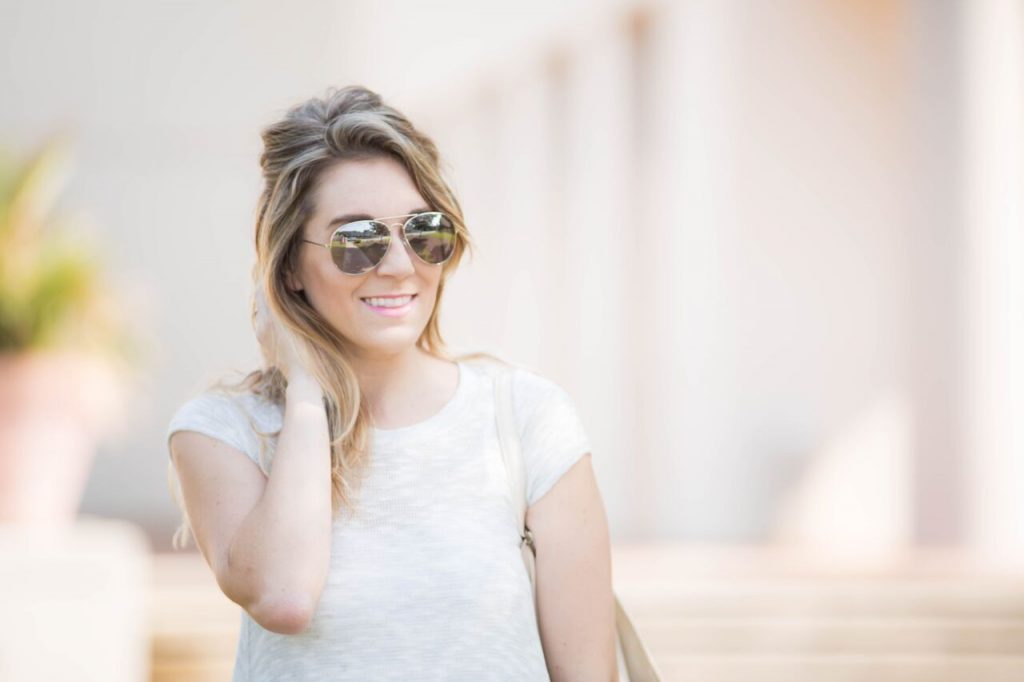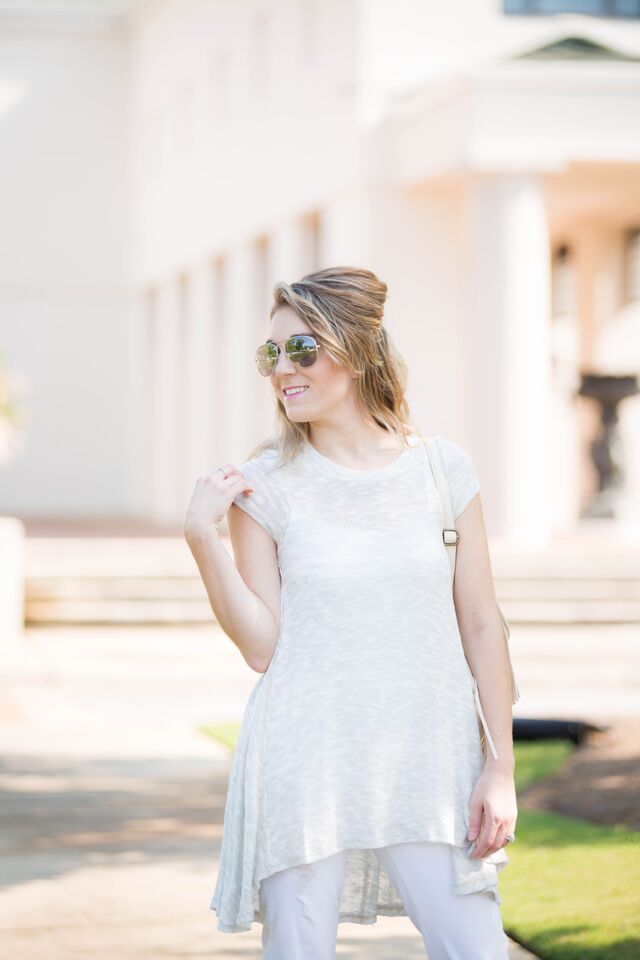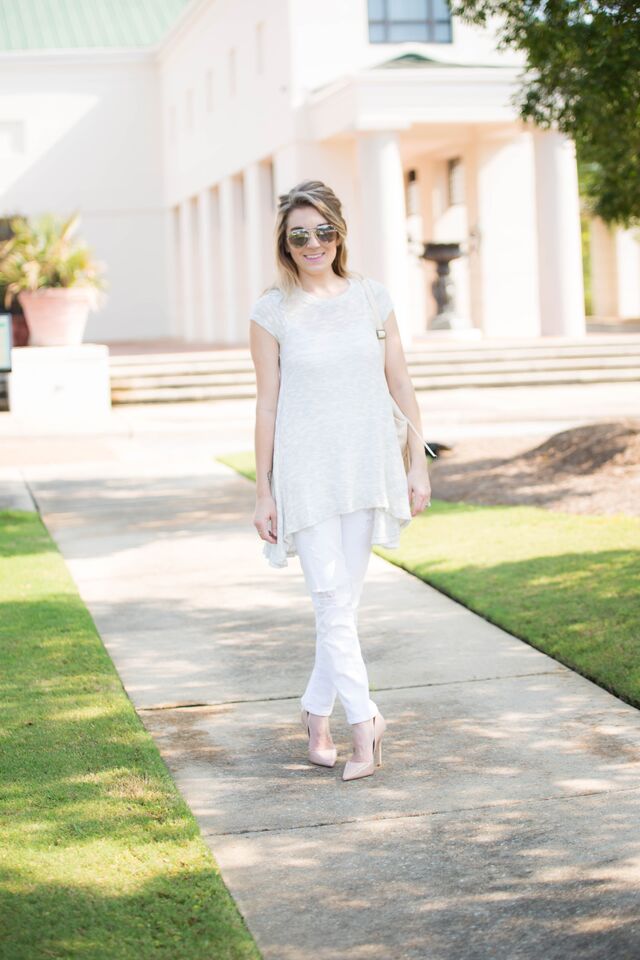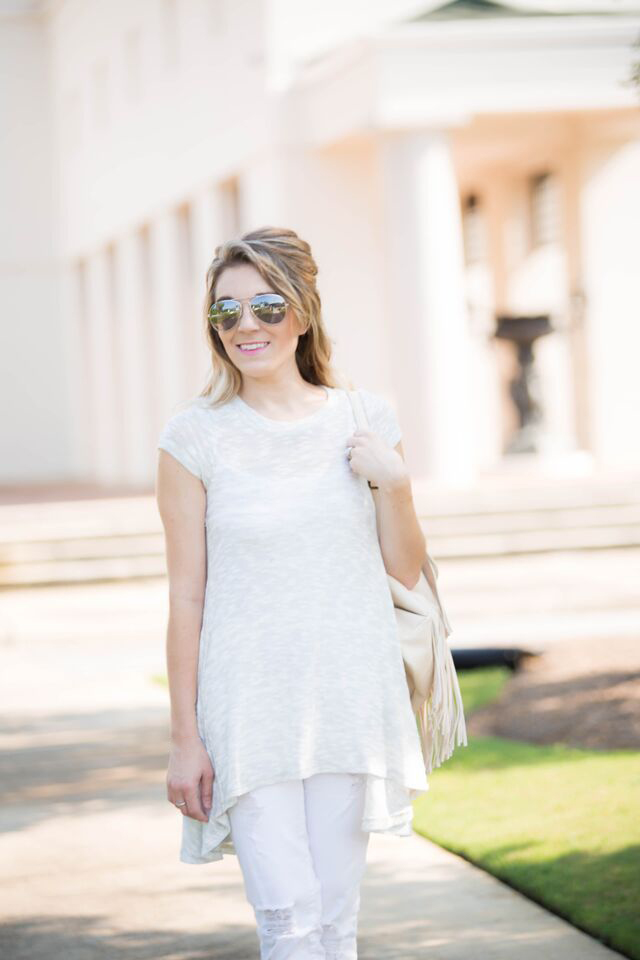 So why did I choose what I did? How can you pull off the monochromatic trend?
1.) Different shades : If you wore the same exact color in every piece you were wearing, it would look pretty silly. Switching up the shades makes it look cohesive. Which may sound contradicting but trust me, it flows that way.
2.) Different textures: Using different textures help to break it up and give it dimension. If you notice, my top is a sweater-like knit fabric, which is different than the denim texture of my jeans. My purse is faux leather with fringe, and my heels are patent leather. All totally different things that I would have never thought to pair together, but when I gave myself the monochromatic challenge, these are what I was drawn to!
3.) Keep accessories to a minimum: Some people may disagree with me on this one, but I feel like wearing a monochromatic outfit is making enough of a statement that you don't need much else. In most outfits, one piece sticks out more than another. But in a monochromatic outfit, you look at it as a whole. And that's one of the reasons I love it so much.
4.)  Experiment: Put different things on and see how they look. You won't know until you try. I originally was looking for white shoes and my white bag to go with this, but I really liked the nude pumps and ivory backpack with it. You just have to try and see what you come up with!
This trend isn't for everyone and that's okay! Not all trends are meant for everyone to love. But I love stepping out of my comfort zone and trying new things and I had so much fun with this one.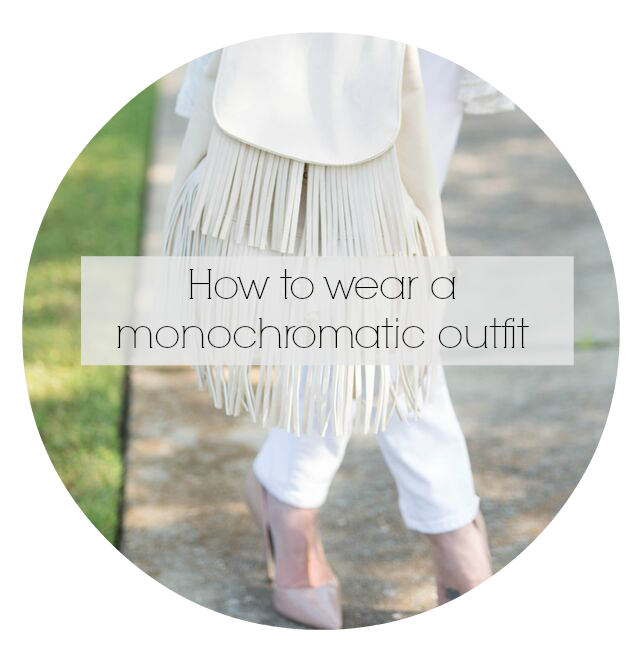 So what color should I try next?! I'm up for the dare! What tips do you have for wearing monochromatic outfits? Leave 'em below!