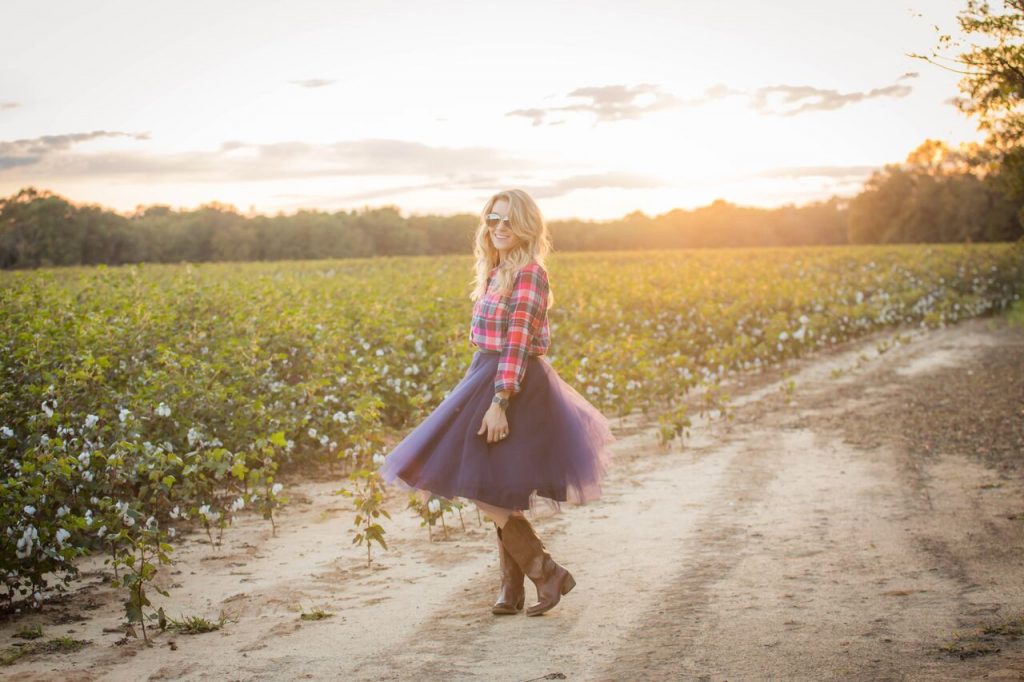 Is it possible to have too many tulle skirts? Never. This one marks number six and I'm not stopping there. I don't care how old I get, I will always be obsessed with tulle skirts. This one was handmade by Whimsy Luxxe and I fell in love with her pieces the minute I saw them. When we decided our fall family photos would be in the cotton fields, I knew that's what I was wearing. And because I like to experiment and play with different looks, I decided to wear one outfit for family pictures and then switch for a little fun afterwards. This was my fun outfit 🙂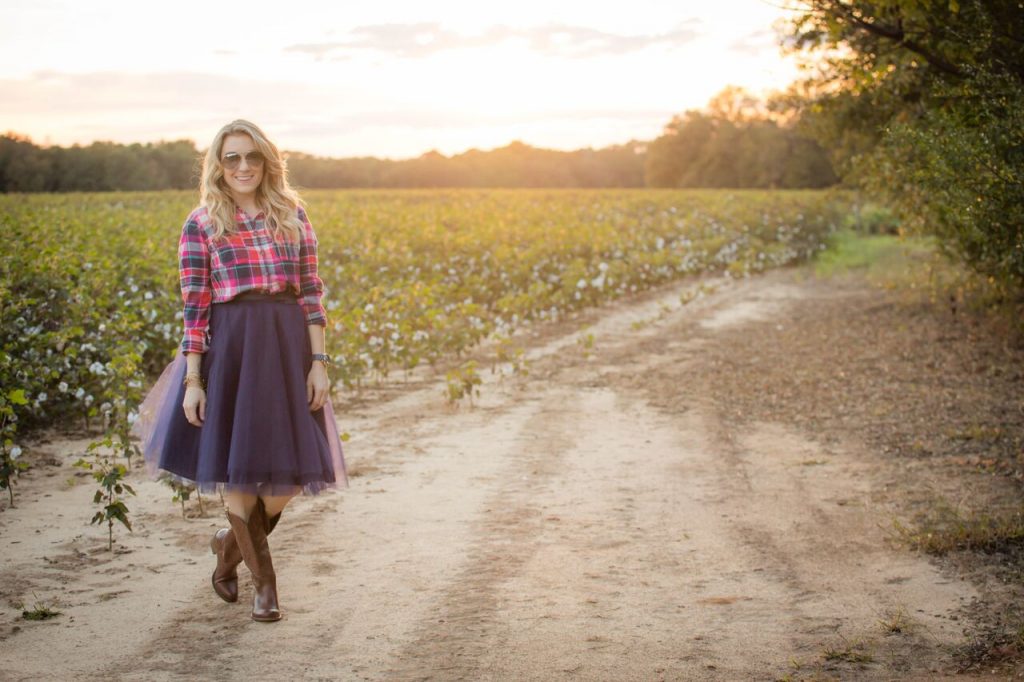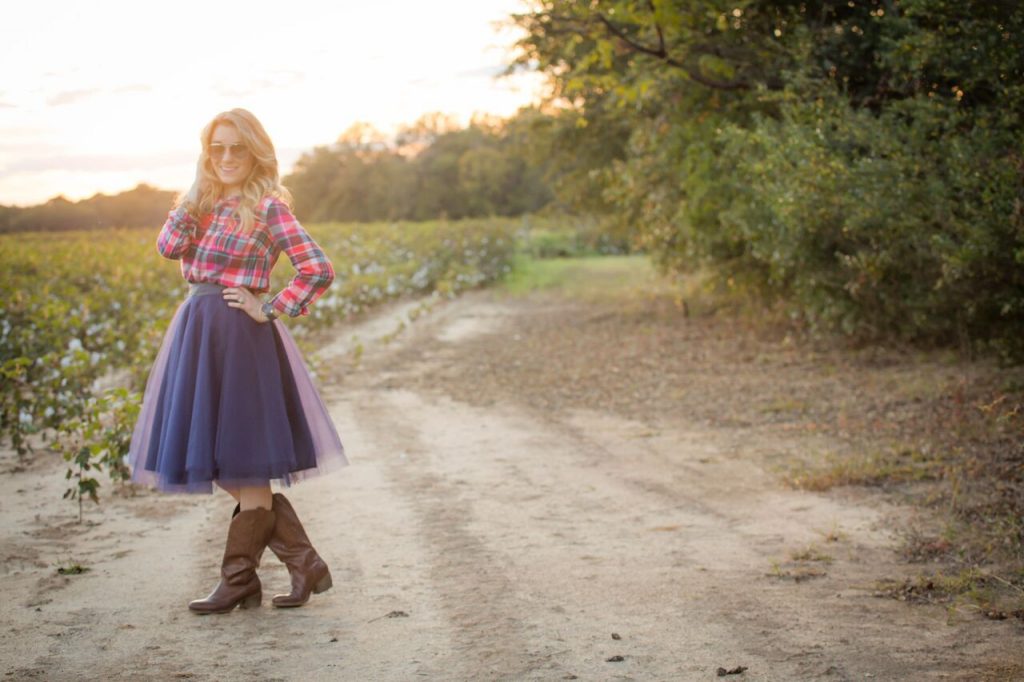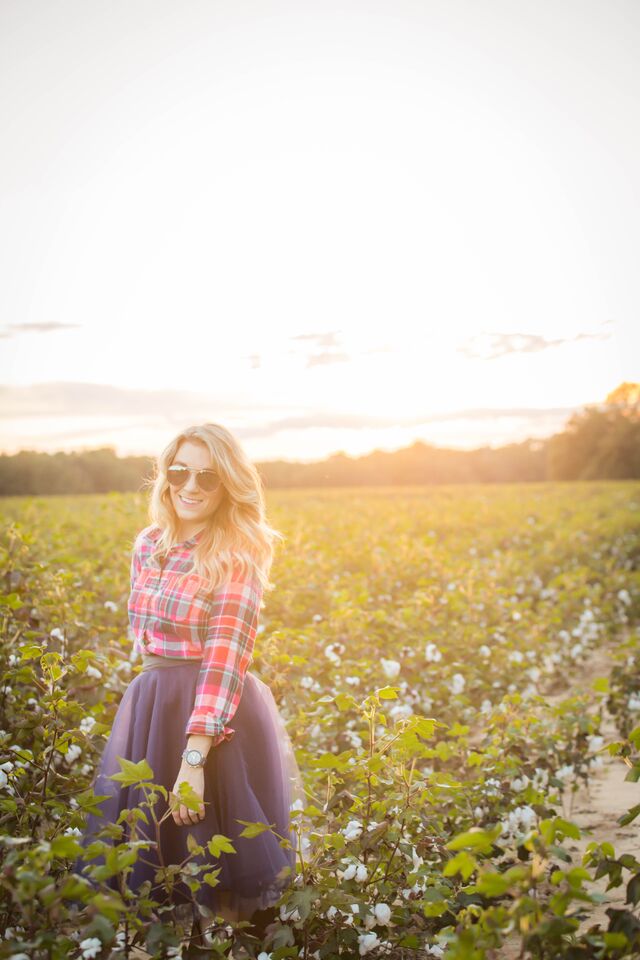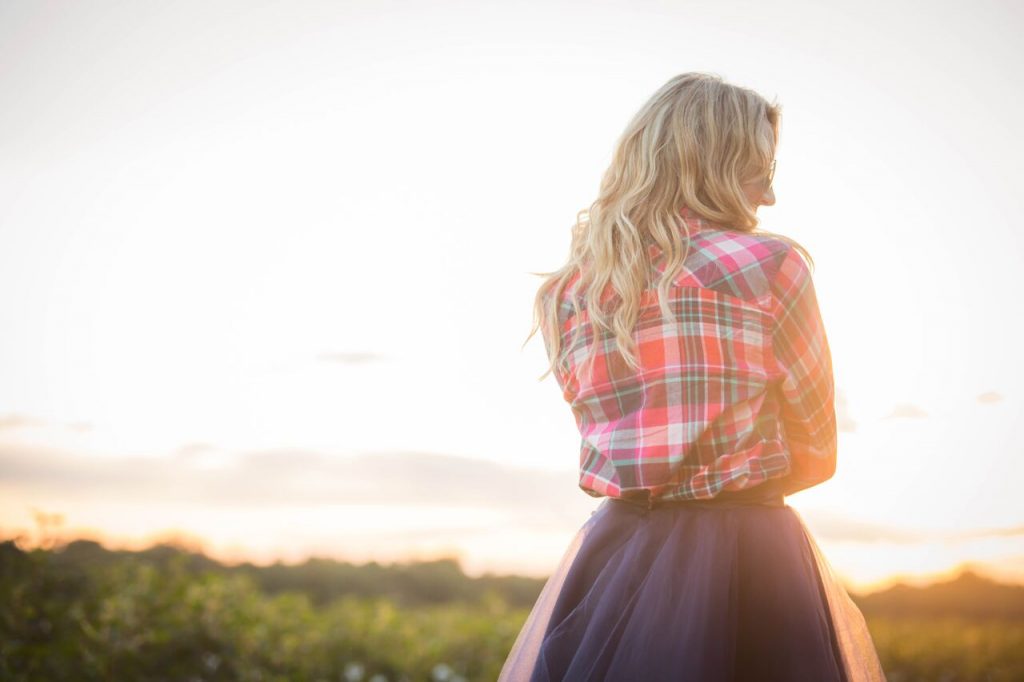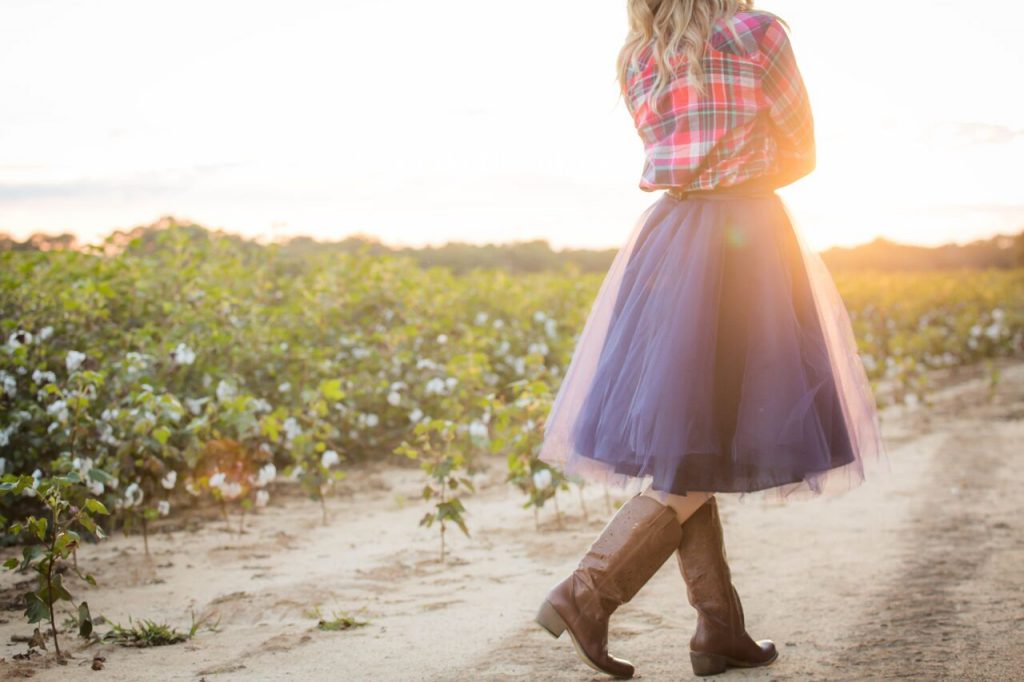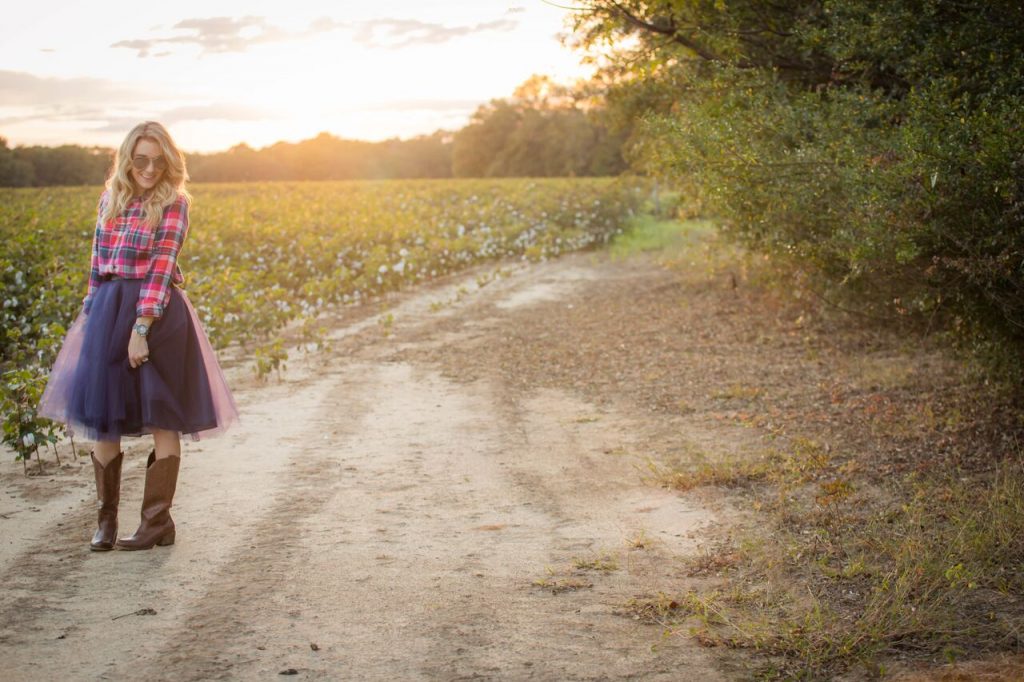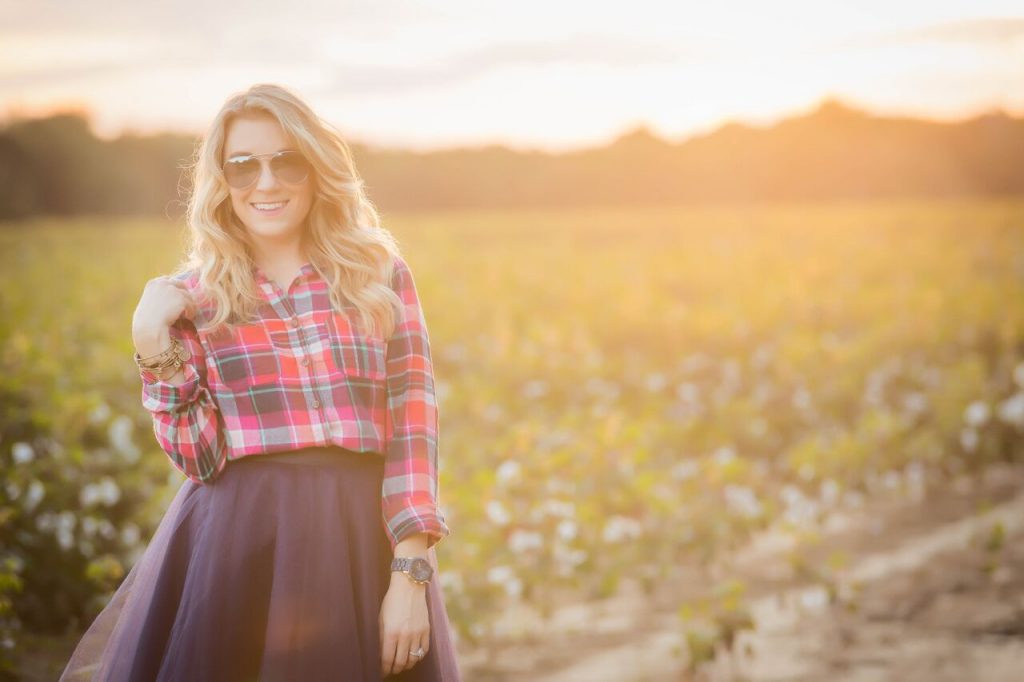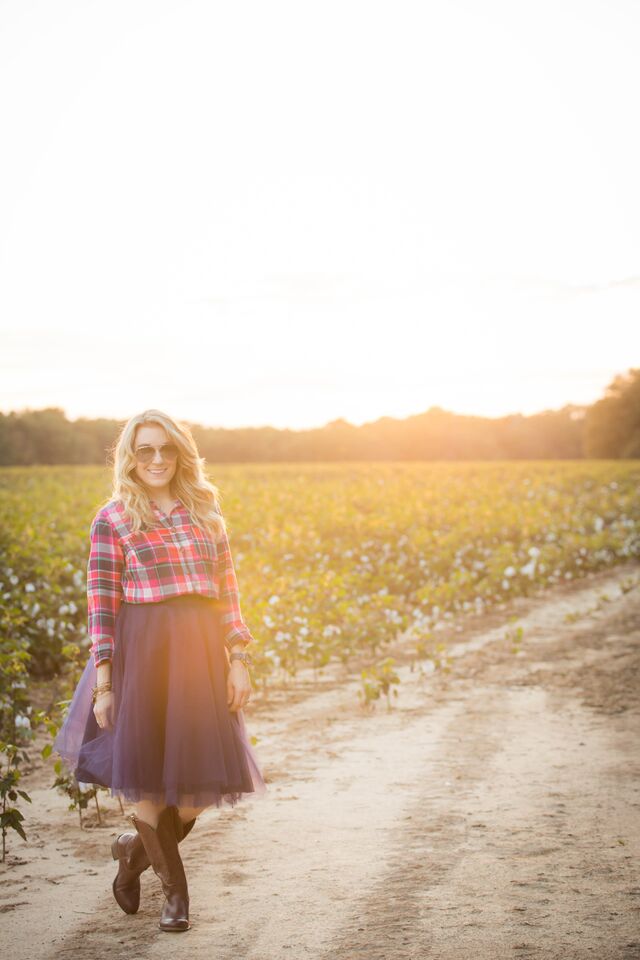 Mixing the flannel and boots with the tulle skirt gave it a funky country chic vibe. And we all know I'm always up for a style challenge 🙂
Since I knew that I wanted to wear this tulle skirt for family pictures, next came the hard part. Deciding what everyone else was going to wear! It's never good to be matchy-matchy for family photos so I decided that our color scheme would be navy and white. I had originally picked out a white top for myself but then decided last minute to switch it out for the chambray top. Z wore a blue and white checked button up, Nolan a blue polo/ a white striped shirt (he had a meltdown and did a wardrobe change halfway through…#diva), and Miss P wore a chambray and cream tulle dress. I had also planned for her to wear something different but when I found this in her closet, I knew she needed to wear it!
Here are some of my favorites: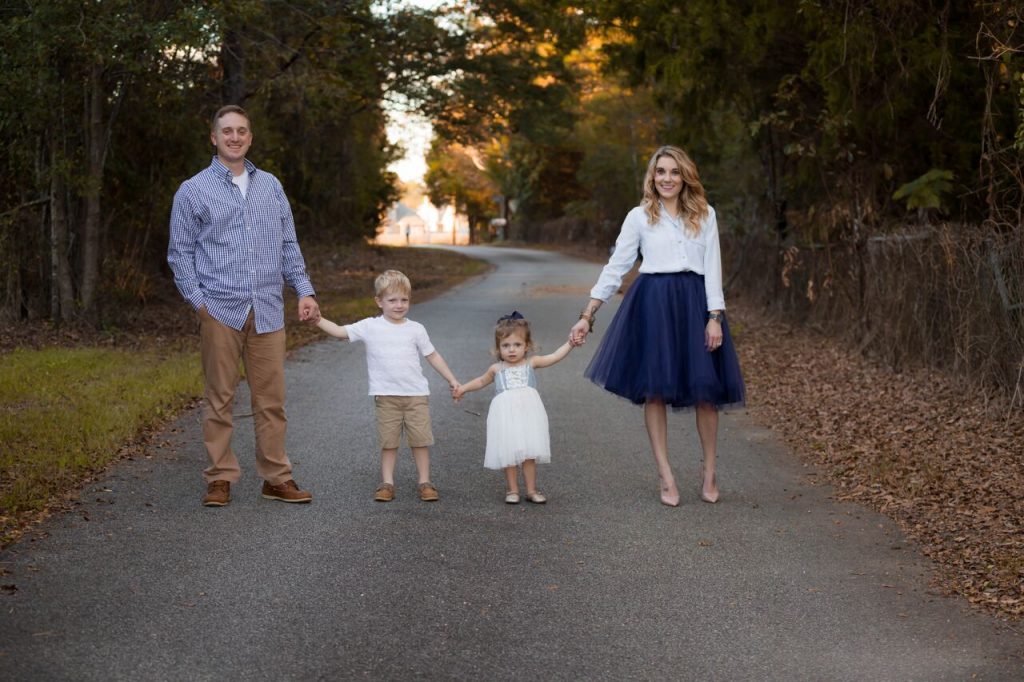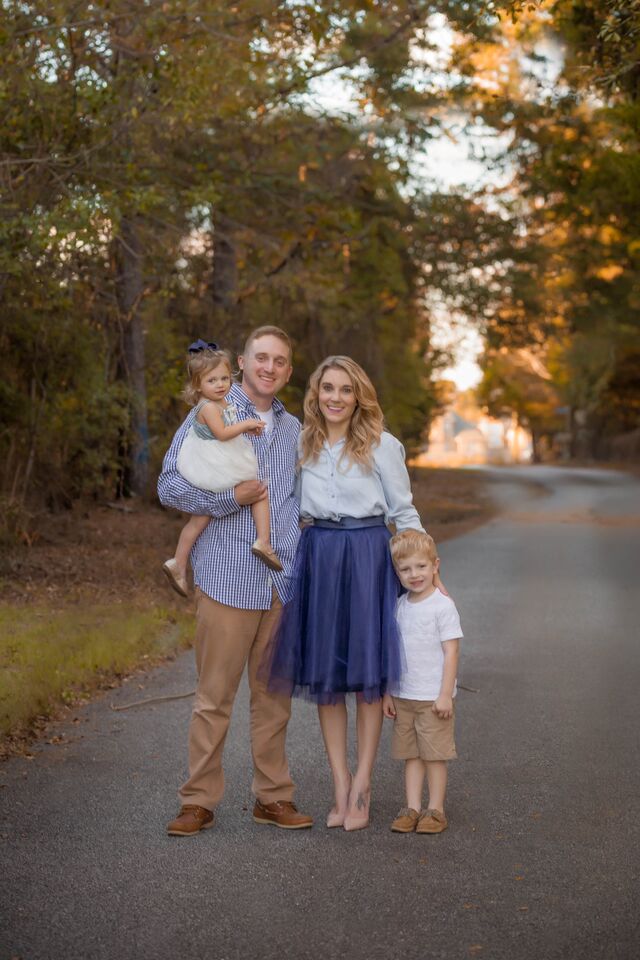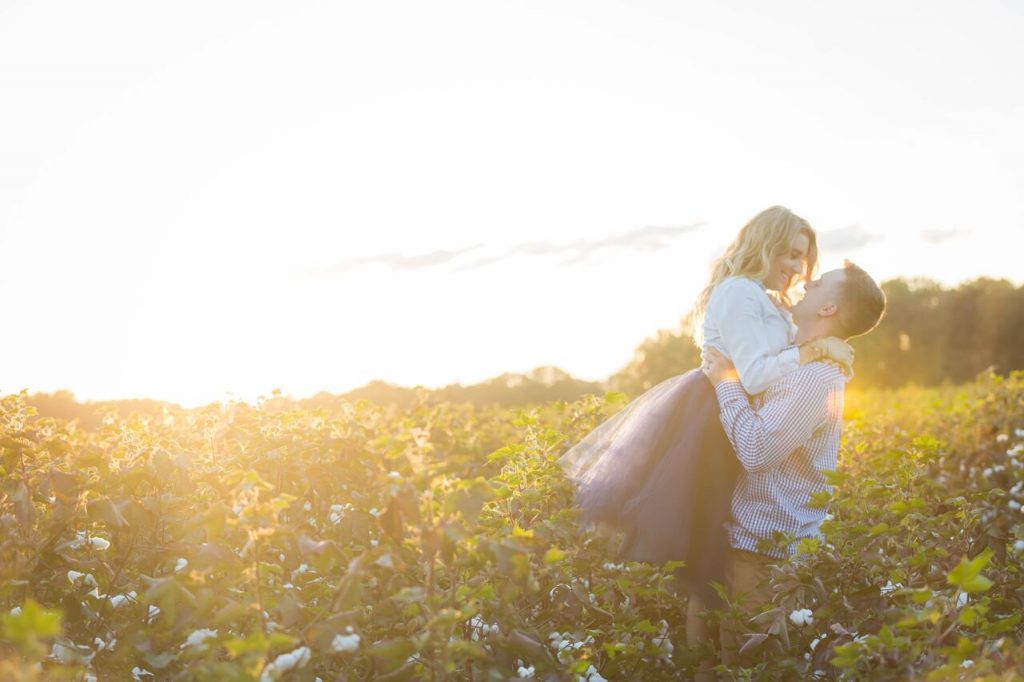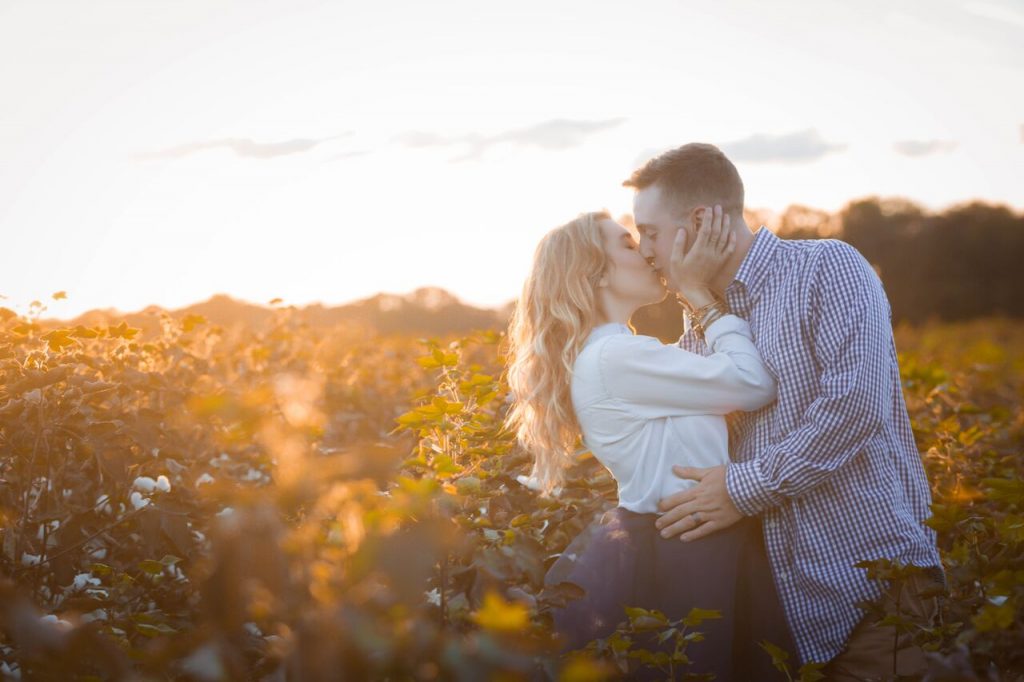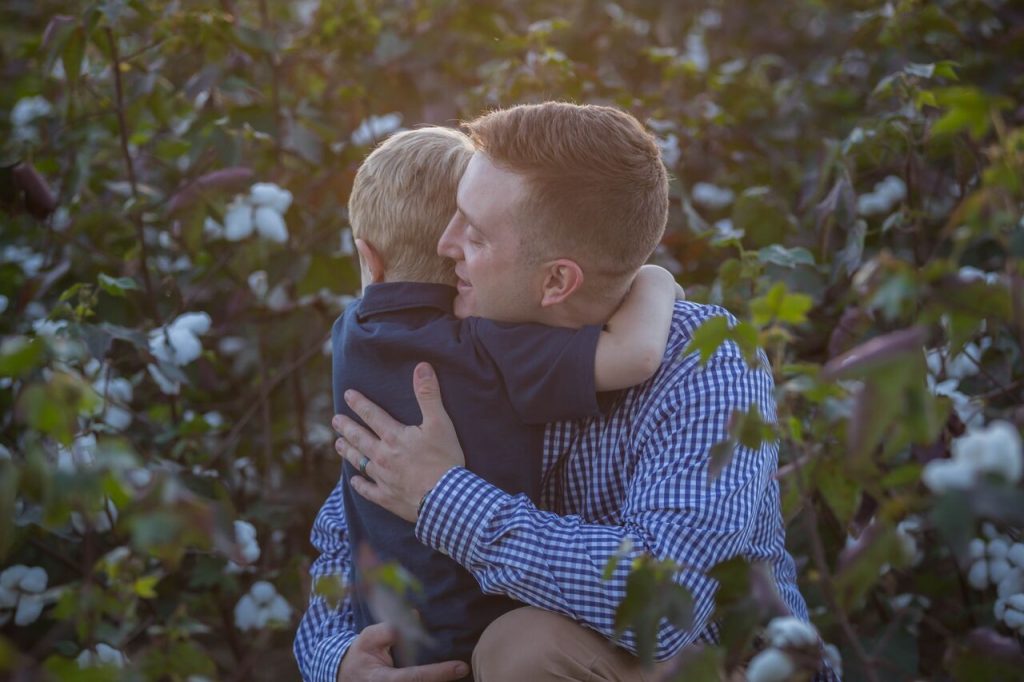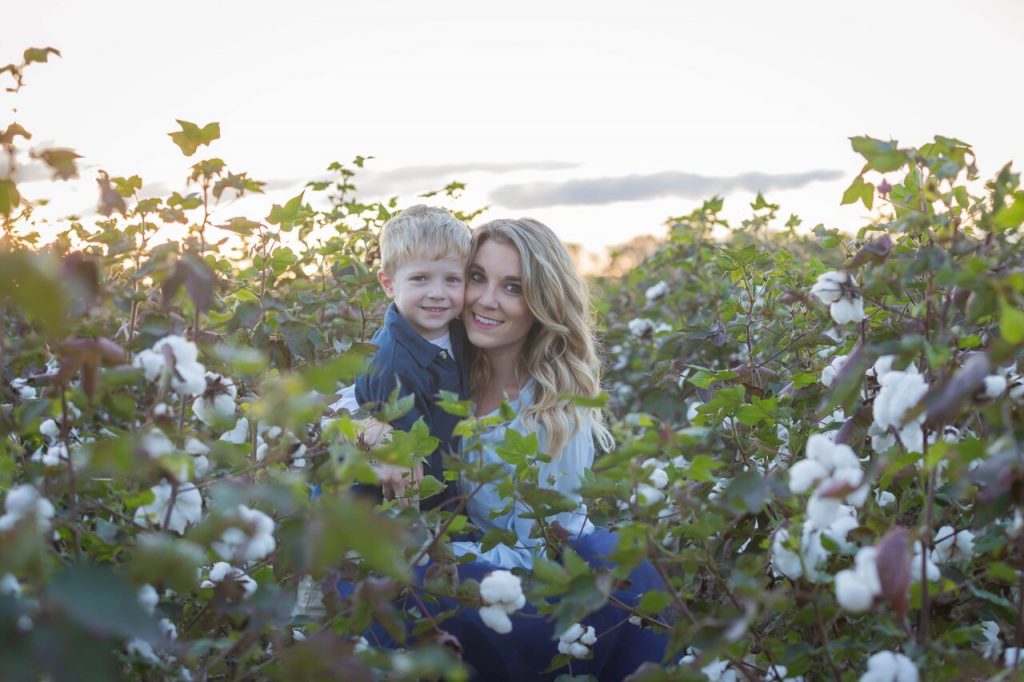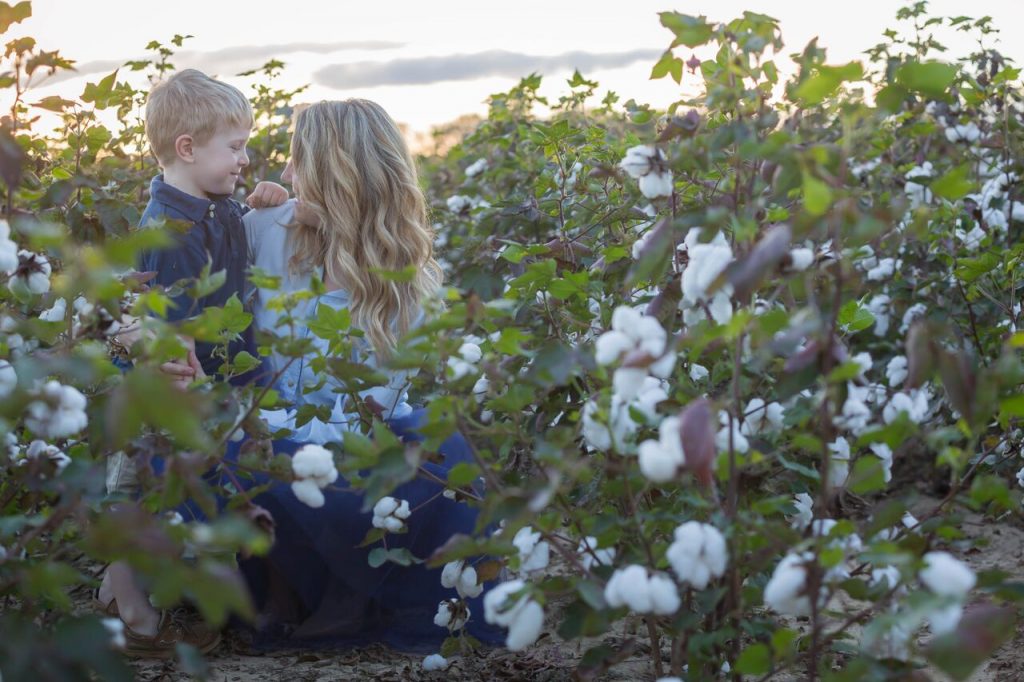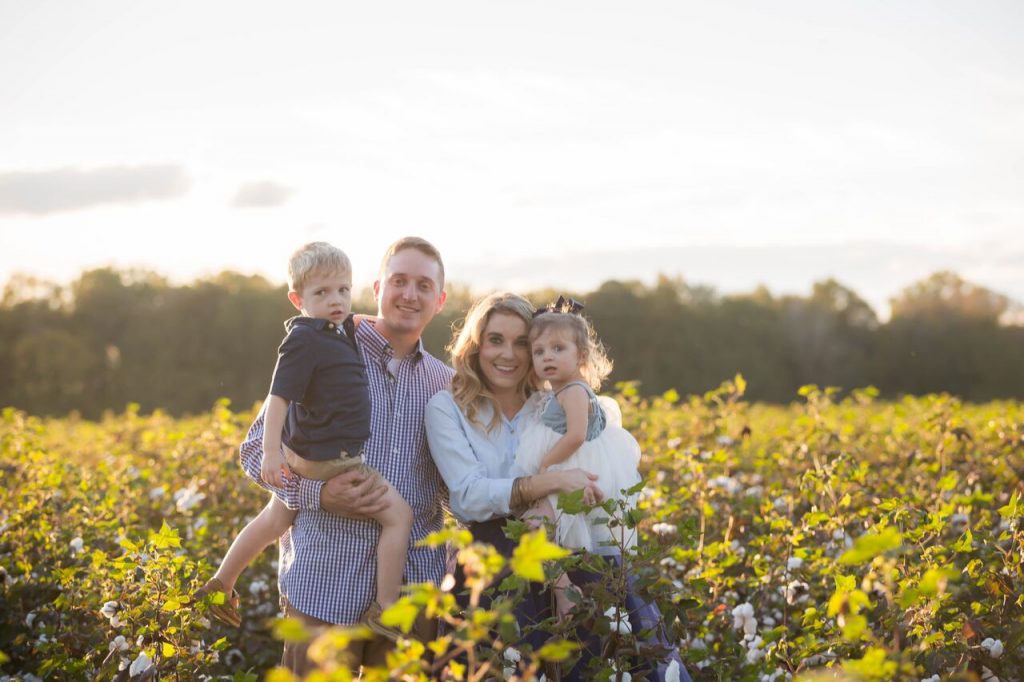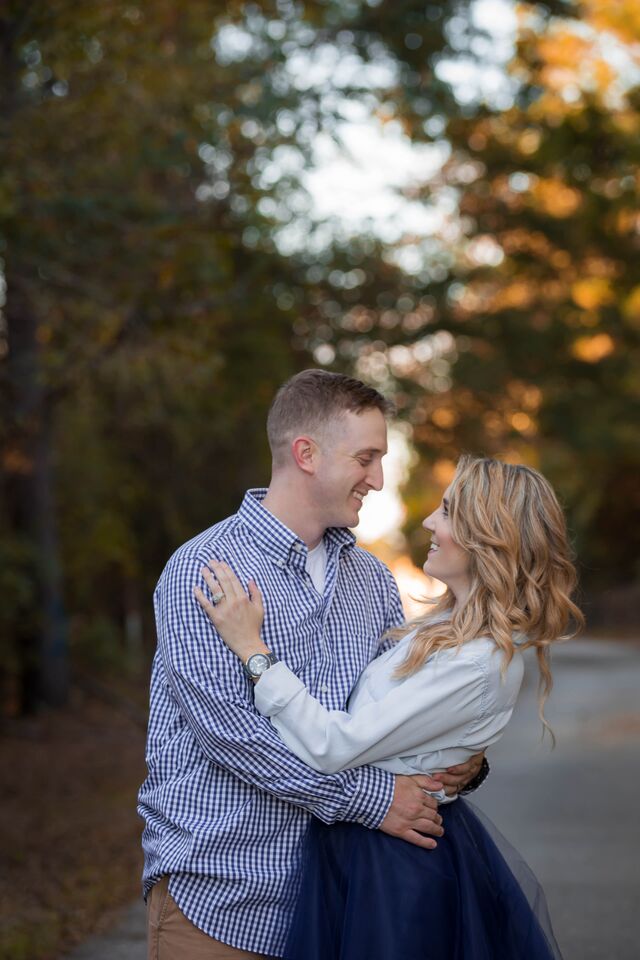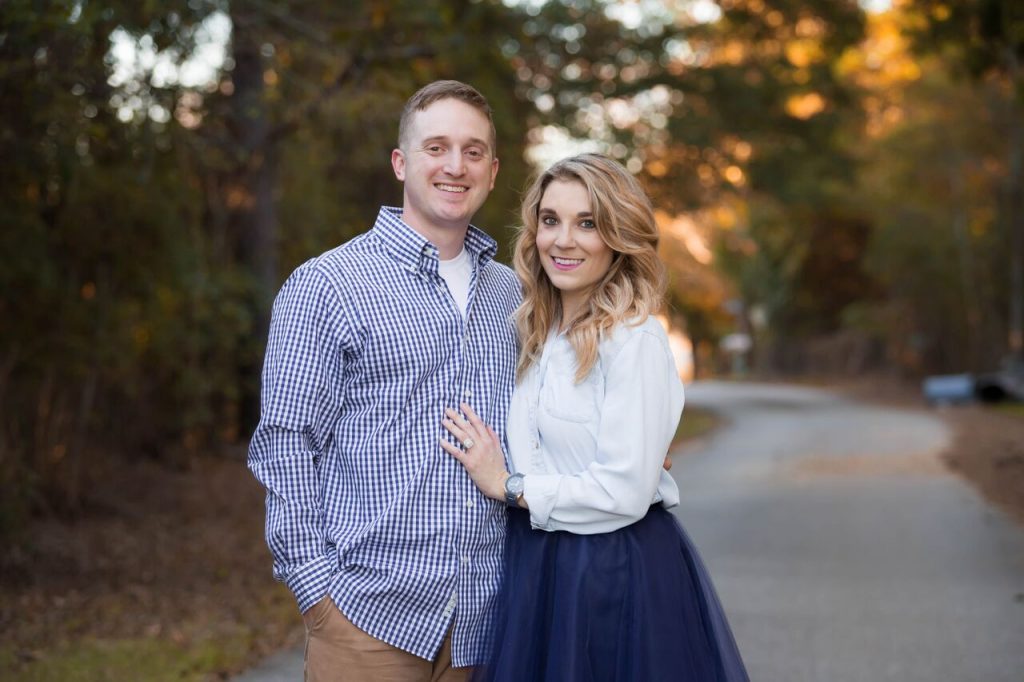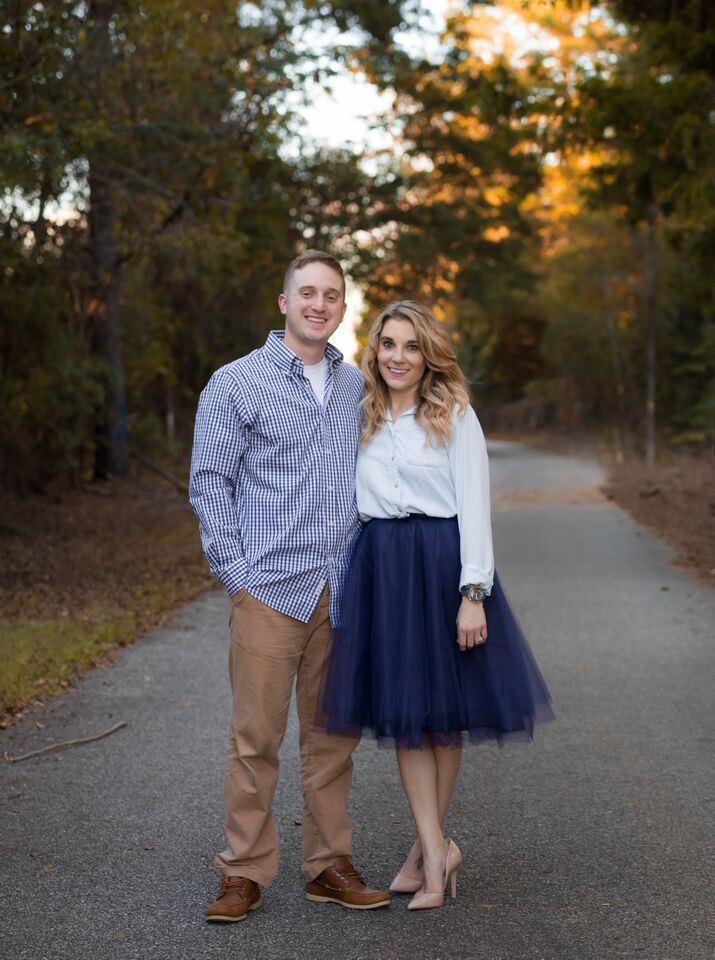 You'd have no idea that this session was filled with tantrums, tears, and drooling chocolate on dresses, would you?! Thankfully Amy is a pro at what she does and I will be forever thankful for the memories she's captured for us.
We try and get family photos done at least once a year and I love watching the kids grow and change. It makes me sad to see they're not babies anymore but it also makes me proud to see the beautiful little people they've become. The only problem now? Deciding which ones I want to print for the walls!
How often do you do family pictures? How do you decide what to wear?