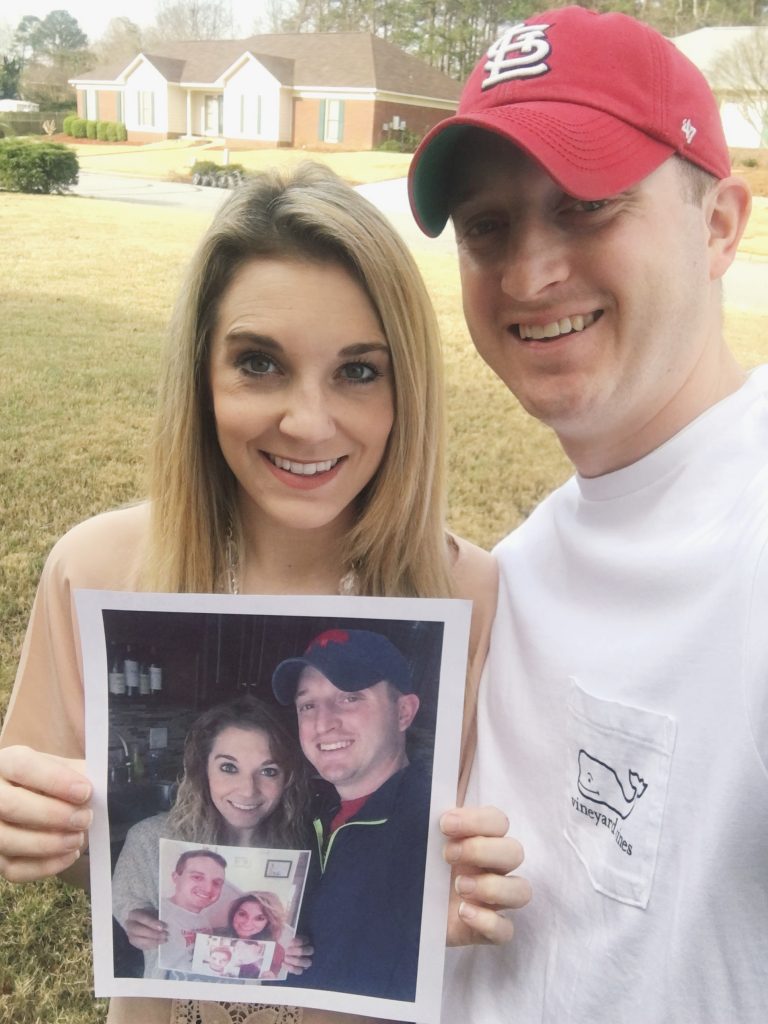 I don't know if it's the time of year or just a coincidence, but I've seen more baby announcements and engagements than ever recently. Which obviously makes my heart so happy and I couldn't be more excited for all of those people! But I'd be lying if I said I didn't feel a little pang of sadness when I see someone's traditional wedding photos or a couple announcing their baby's gender in a room with family and friends.
Because those big milestones in my life have been anything but traditional.
Let's start from the beginning. There was never a single point in mine and Z's relationship where it would have been considered traditional. I've talked about it before but we only knew each other for 4 months before we got engaged. And he was at boot camp for two of them. Crazy huh? But I just knew it was it; he was my person. We wanted a big wedding and started planning it, but there was so much unknown. We didn't know where he would get orders to after basic training and if we weren't married before then, I couldn't go with him. So we decided to get married in Georgia after he graduated and then plan the big wedding celebration later that year. Did I want to do that? Not really. But it seemed like the only logical thing at that point.
So we were married by a Reverend in Georgia, with only our parents present. I'm so thankful they were able to be there and it worked out because I would have been terribly sad if they hadn't been able to come. So for that I am thankful. But there are so many other people in my life that I wish could have been there. My best friends, my grandparents, my cousins… none of them got to be there with us.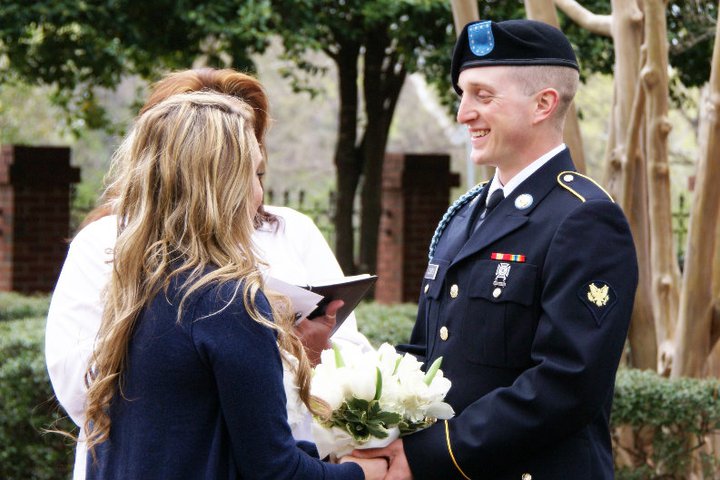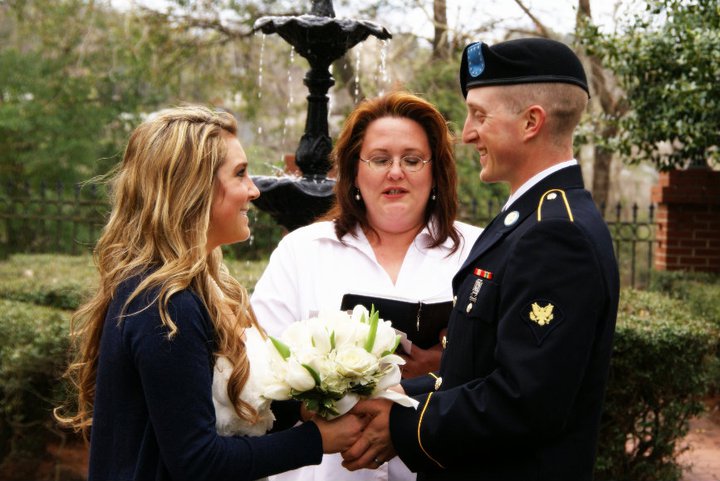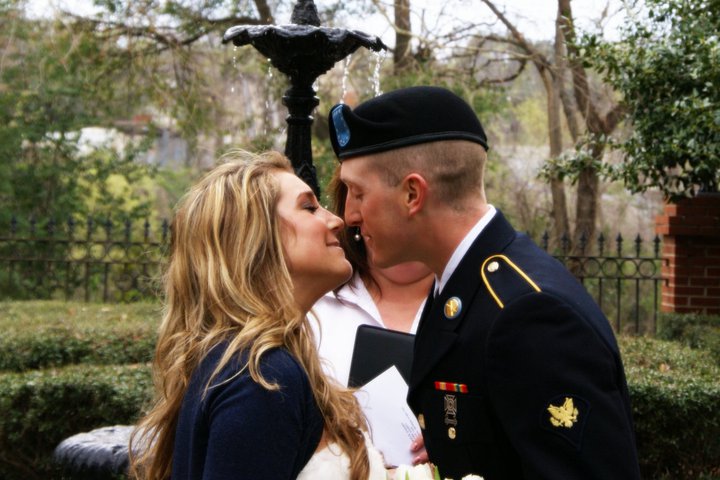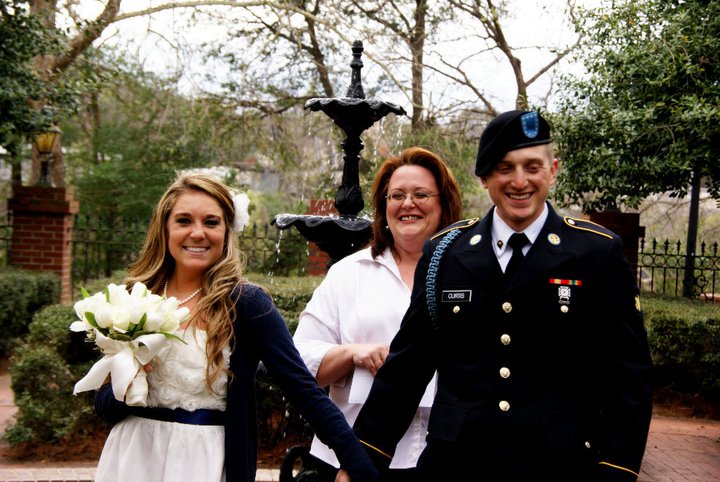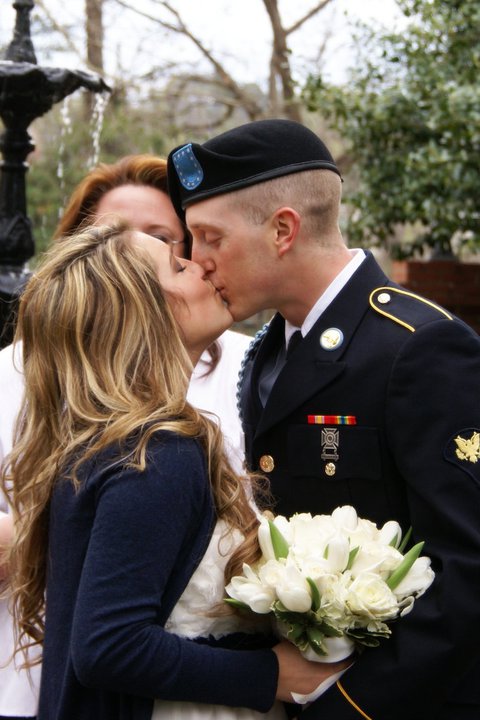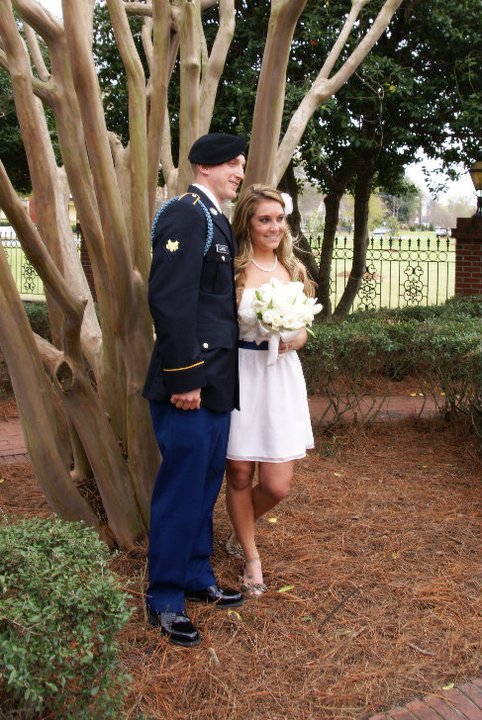 My dad didn't get to give me away.
We didn't get to dance together.
There were no speeches.
We didn't get to dance and be silly with our friends.
And so many other little pieces that are important and have a significance in addition to a married couples' vows. We thought we would get to do all of that eventually so we were okay with it. We would get to be together and that would be enough until then.
Well then he got orders to deploy. And then I got pregnant. And life got in the way. I returned the wedding dress I had purchased and had my bridesmaids return theirs. I watched him write his will instead of his wedding vows. We needed to decide whether I was staying in New York or moving back to Ohio instead of what color scheme we were choosing for the wedding. I threw away our save the dates and prepared power of attorneys. Could we have made it work? Maybe. But we didn't know if he would be home when he said he would be and if we could pull it all together in time. And we didn't want to rush. After that there would be trainings, field exercises, and more unpredictably. I'm SO thankful he's switched jobs since then because the whole infantry thing, wasn't working for us.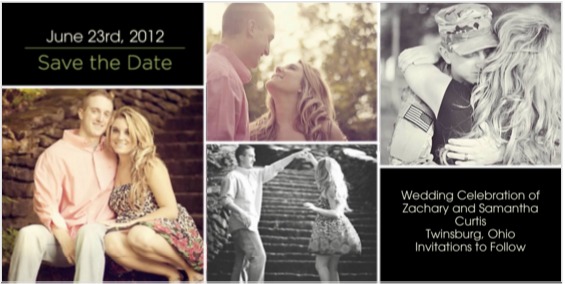 I had scheduled my 20 week appointment, the "find out the gender appointment" for a Monday. At that point Z and I talked every few days and it just so happened that if I found out Monday, I wouldn't get to tell him until Thursday. So my doctor did me a solid and checked for me the Friday before. I immediately called my photographer and we shot a bunch of gender reveal photos to tell him that way. Well of course I couldn't wait when he called me later than night and I told him by flashing a "It's a BOY" sign across the screen. I didn't get to cut into a cake and watch blue M&M's fall out. Or open a box and watch blue balloons soar into the sky. Which obviously weren't a big deal and I am so thankful for how everything worked out. But again, anything but traditional. I wish he could have been there with me celebrating in the excitement, but at that moment, I was just thankful for a safe husband, healthy baby boy, and Skype.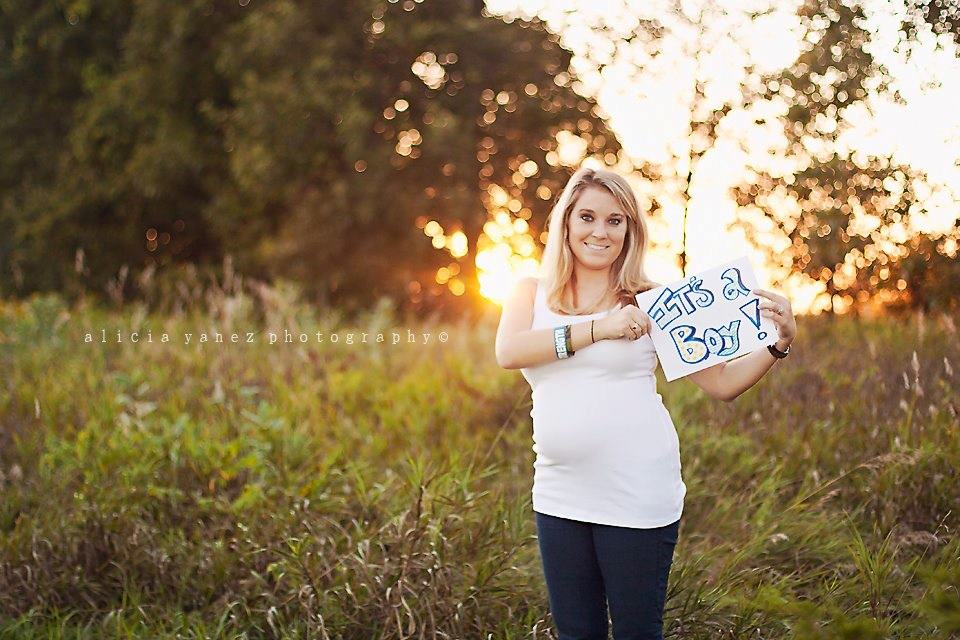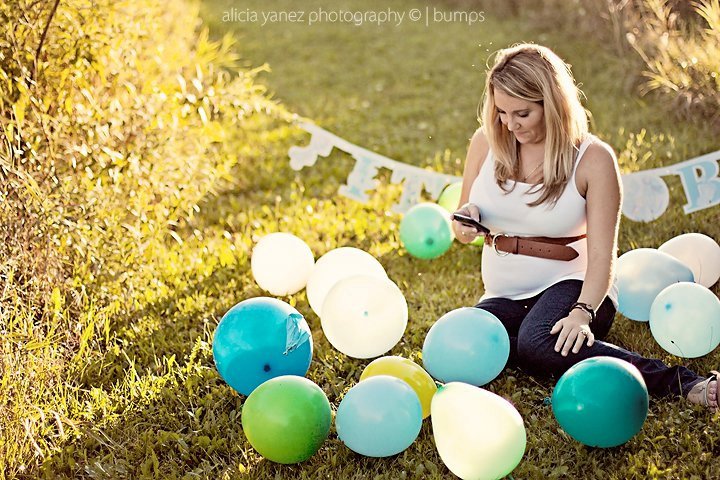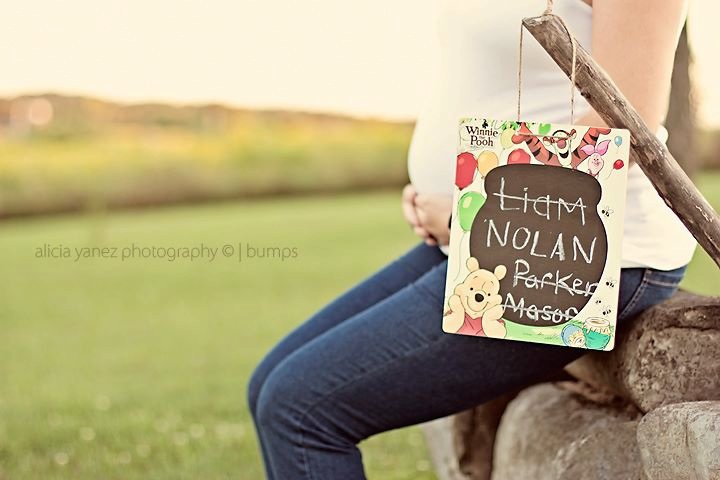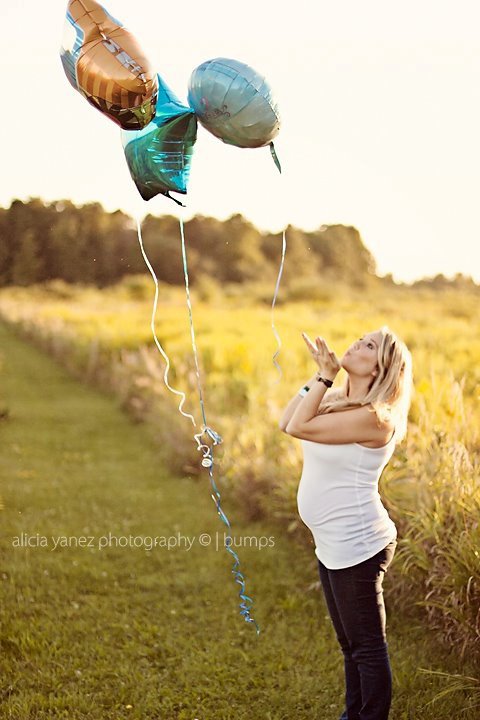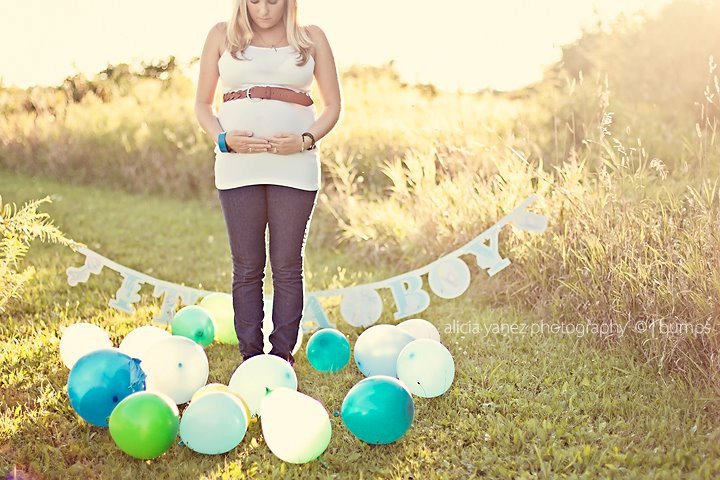 It's become the running joke in my family that Z gets me pregnant and then leaves. That way, everyone else has to deal with my crazy instead of him. Well it was no different with our second child! Since he was leaving for school and would miss my gender reveal appointment, we decided to go to a 3D image specialist to find out what we were having the second time. It wasn't 100% accurate because I was only 13 weeks but she was pretty confident. He missed the first time and we wanted to make sure he was there for it the second time. Here's a little video of our experience:
Everything that's happened thus far has happened for a reason. Sure, I may feel a slight bit of jealousy when I see family and friends standing around the table waiting to bite into their cake or I watch a bride walk down the aisle. But that just wasn't in the cards for us. I can't change the past and I can't change the way we did things. Because at the time, we did the best we could. We rolled with the punches and made the best of it. I feel extremely lucky to live the life I do but it's not always cupcakes and rainbows. We've both made a lot of sacrifices and if anything, we're stronger for it.
Maybe one day he will be here for my entire pregnancy or we will get the chance to celebrate our love with all of our family and friends in one room. My life isn't any less because I didn't have those experiences or moments. Maybe it's just Gods way of telling me I'm not a traditional person and to embrace the mess? I don't know 🙂
So if you've done things differently and feel a little jealous when you see other people having that experience, it's okay. You're not wrong to feel that way! But just remember that everything worked out the way it did for a reason. And that as long as you're happy, that's what matters. But if you want to do things differently one day, do it! You're free to do whatever you want… so don't let anyone tell you differently 🙂