Kid-friendly things to do in Salem, MA
We received complimentary meals, experiences, and accommodations from businesses in collaboration with Destination Salem in exchange for social coverage. All opinions are my own. 
Salem, Massachusetts is one of my absolute favorite places in the world. I've visited 3 times already this year and still have two more trips planned! However in all the times I've been, I've never taken the kids with me. So when we started discussing a trip there with the kids this spring, I looked into all of the kid-friendly things to do in Salem, MA. And let me tell you, there are a TON of things to do!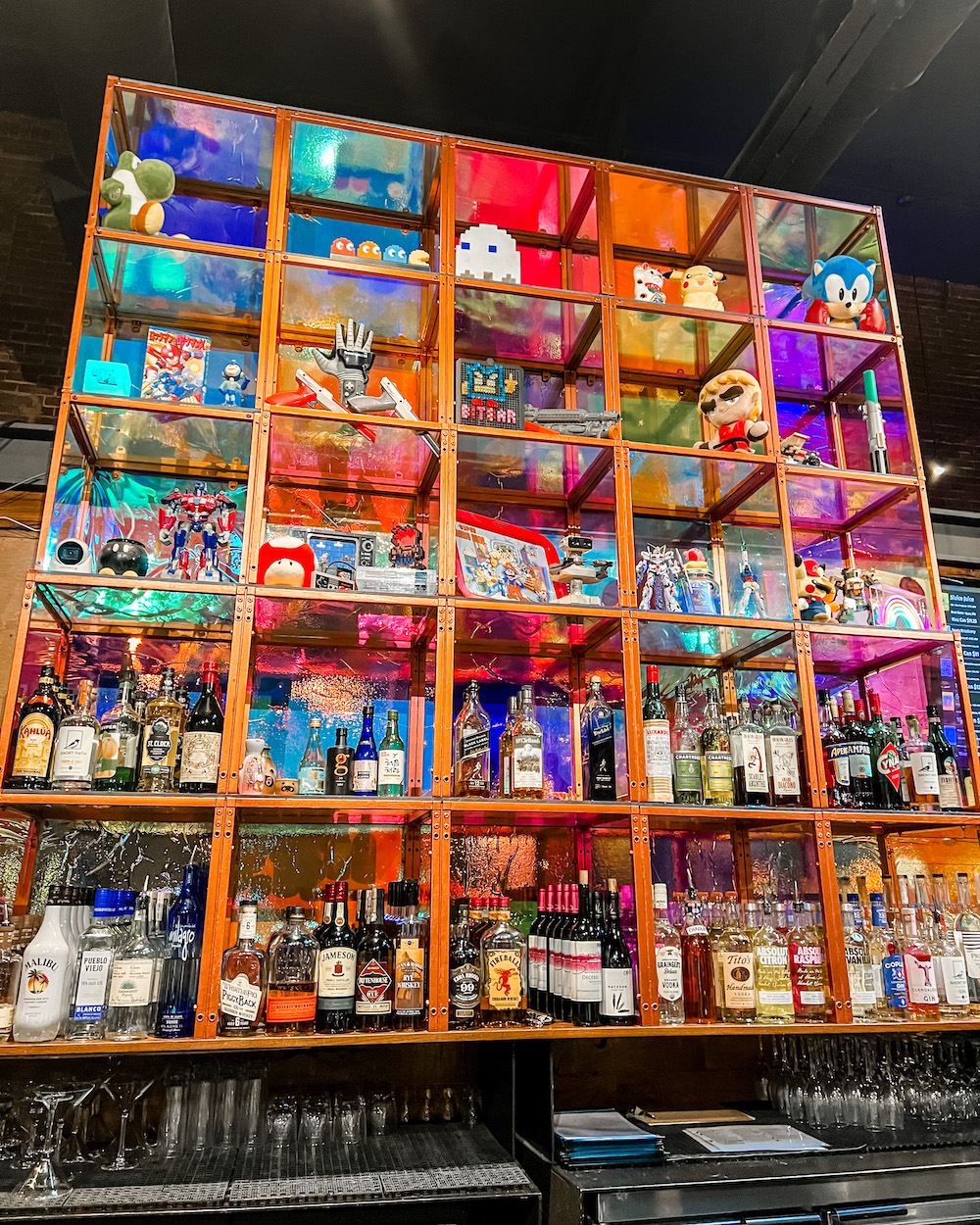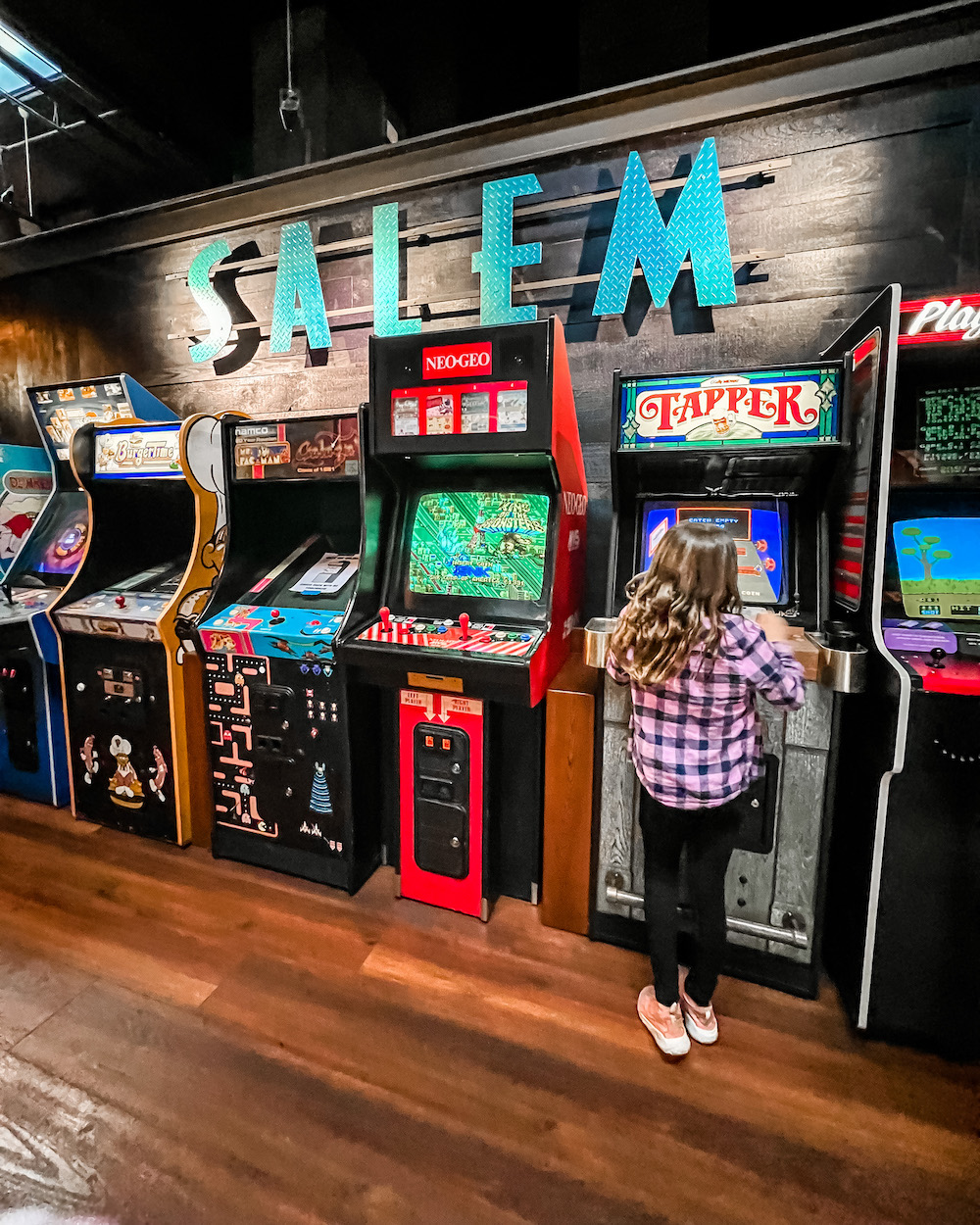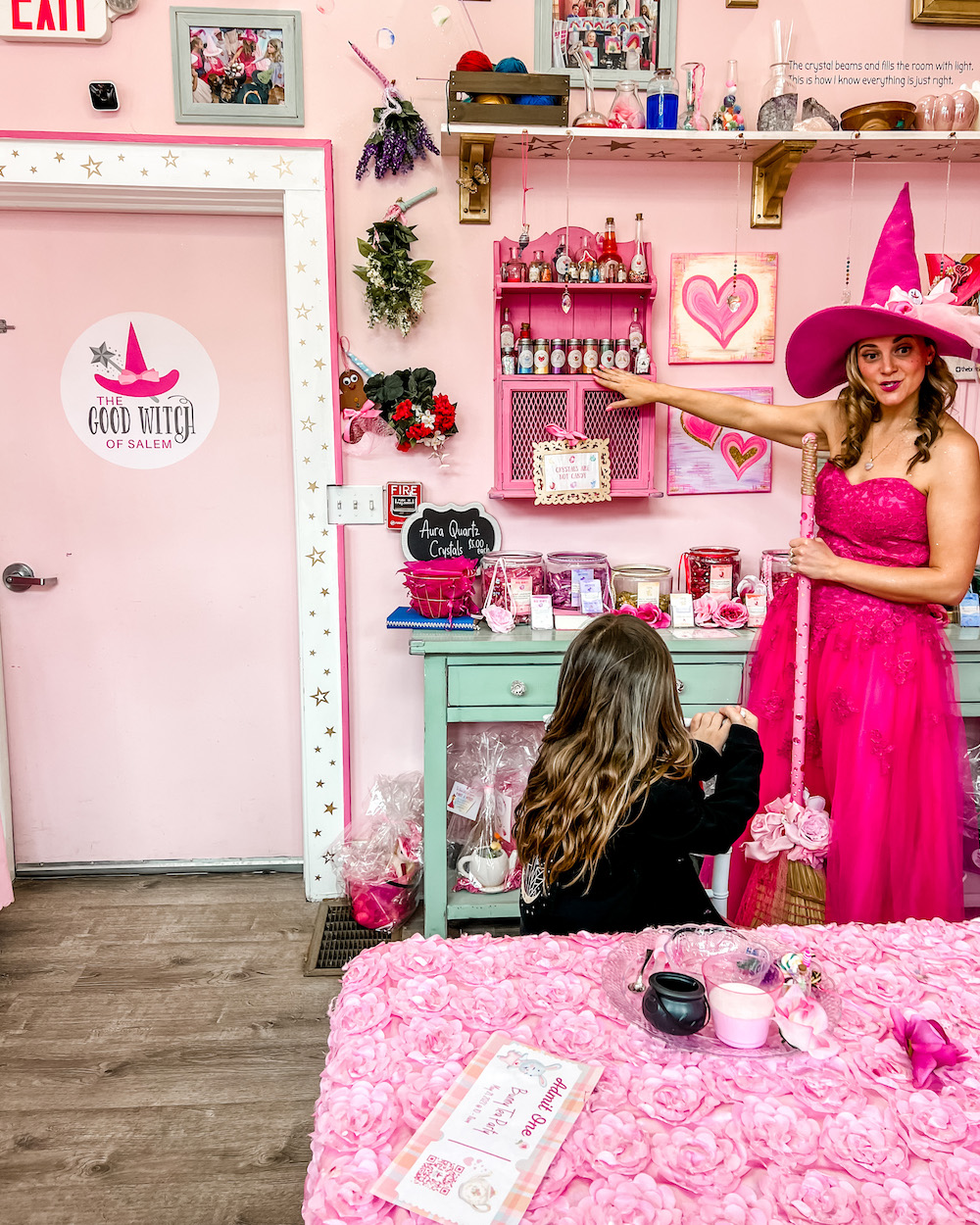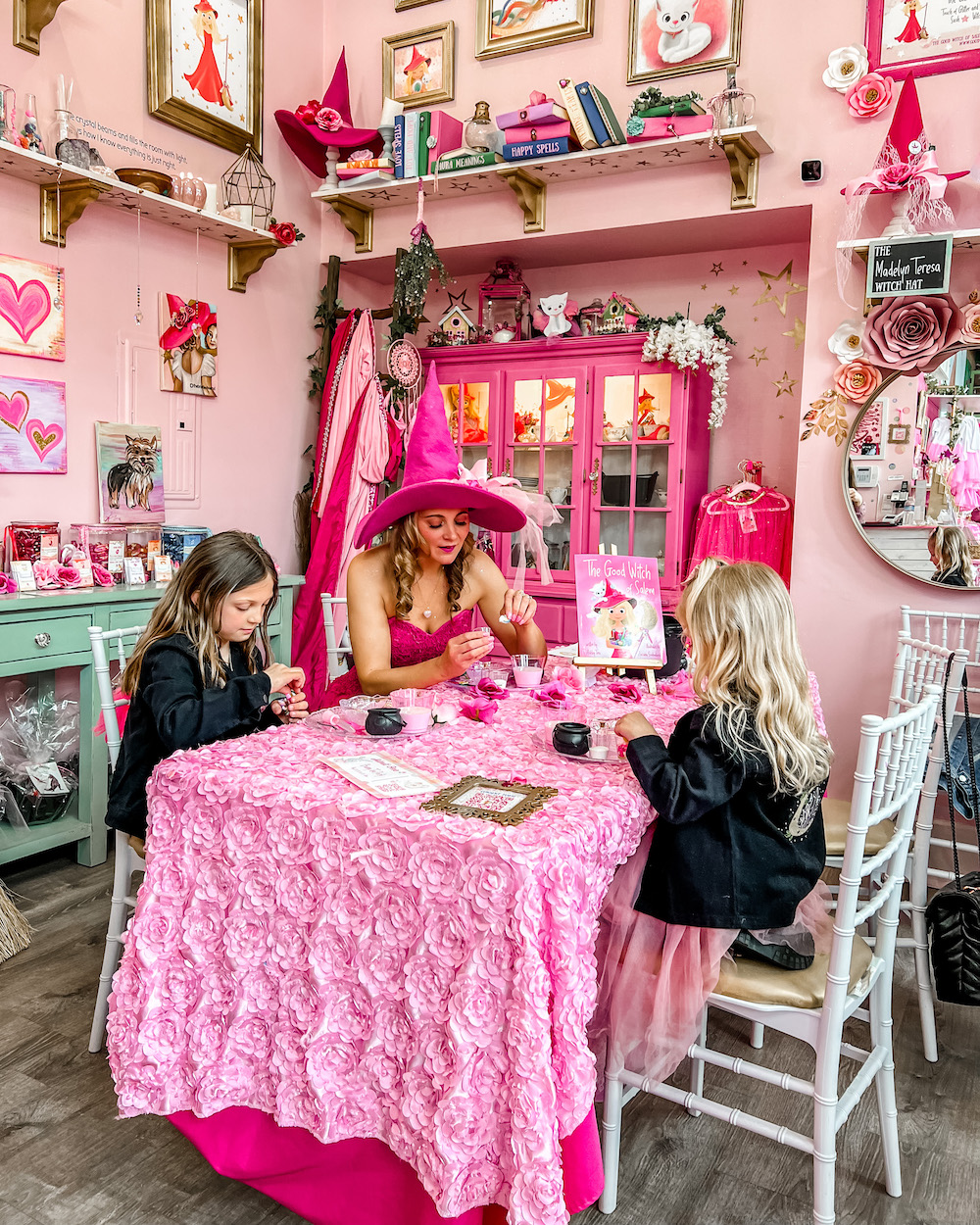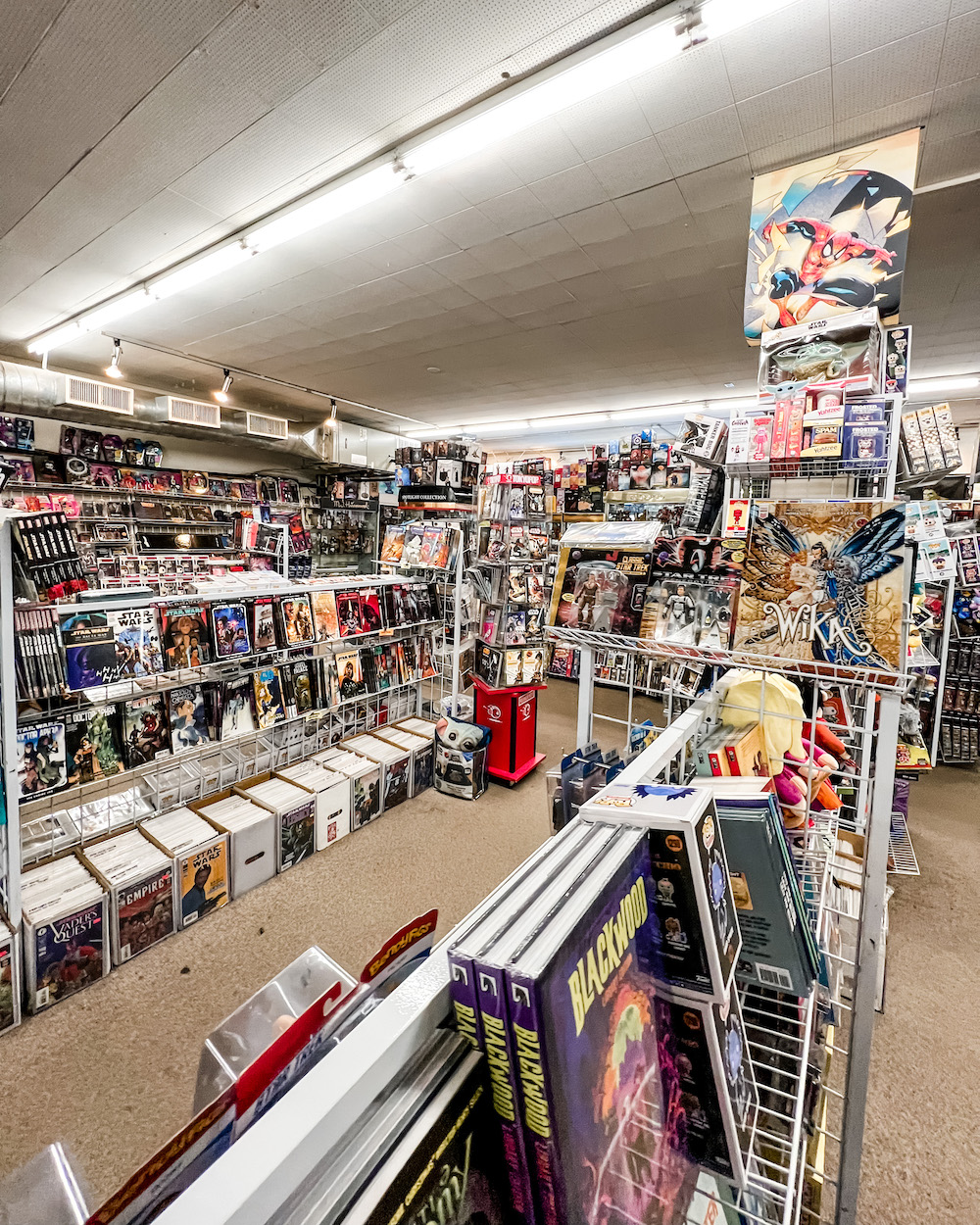 Bit Bar: We kicked off our first night with a visit to Bit Bar! Bit Bar is a restaurant and bar featuring a plethora of vintage games; from N64 to Pac Man to skee-ball and so much more! Get ready for the waves of nostalgia; from the games themselves to memorabilia, the memories will come flooding back! All ages are welcome until 8pm and at that time, it switches to 21+. I love that they do this because it caters to two different crowds and allows all ages to enjoy! The food was delicious and the kids LOVED getting to play all of the vintage games. You can purchase tokens to play games and they also have a ton of events going on throughout the week.
The Good Witch of Salem: One of my absolute FAVORITE moments of the entire week. Get the tissues ready because The Good Witch of Salem is one of the most magical things I've ever done. The store in itself is pure magic; pink everything with glitter, sparkles, and every corner and detail thought out. We did a slime making glass with a side of glam and the girls had the BEST time. She had the table set with all of the supplies and then shared a story on why she has certain potions and things in the store. She preaches self-love, kindness, and happiness and I could cry just thinking about it! She has the most beautiful, gentle, and patient soul and I would 100000% recommend taking your kids there when you visit!
She also offers different events, parties, and classes and you can check everything out on her website. You can also shop online and grab her book, which we obviously had to take home with us!
Harrison's Comics: While we took the girls to the Good Witch of Salem, the boys headed to Harrison's Comics. From comics, to sports cards, to vintage toys, to modern day toys, Harrison's has it all. My husband and I spent an hour here on our last trip going through old sports cards so I knew the kids would love going through everything!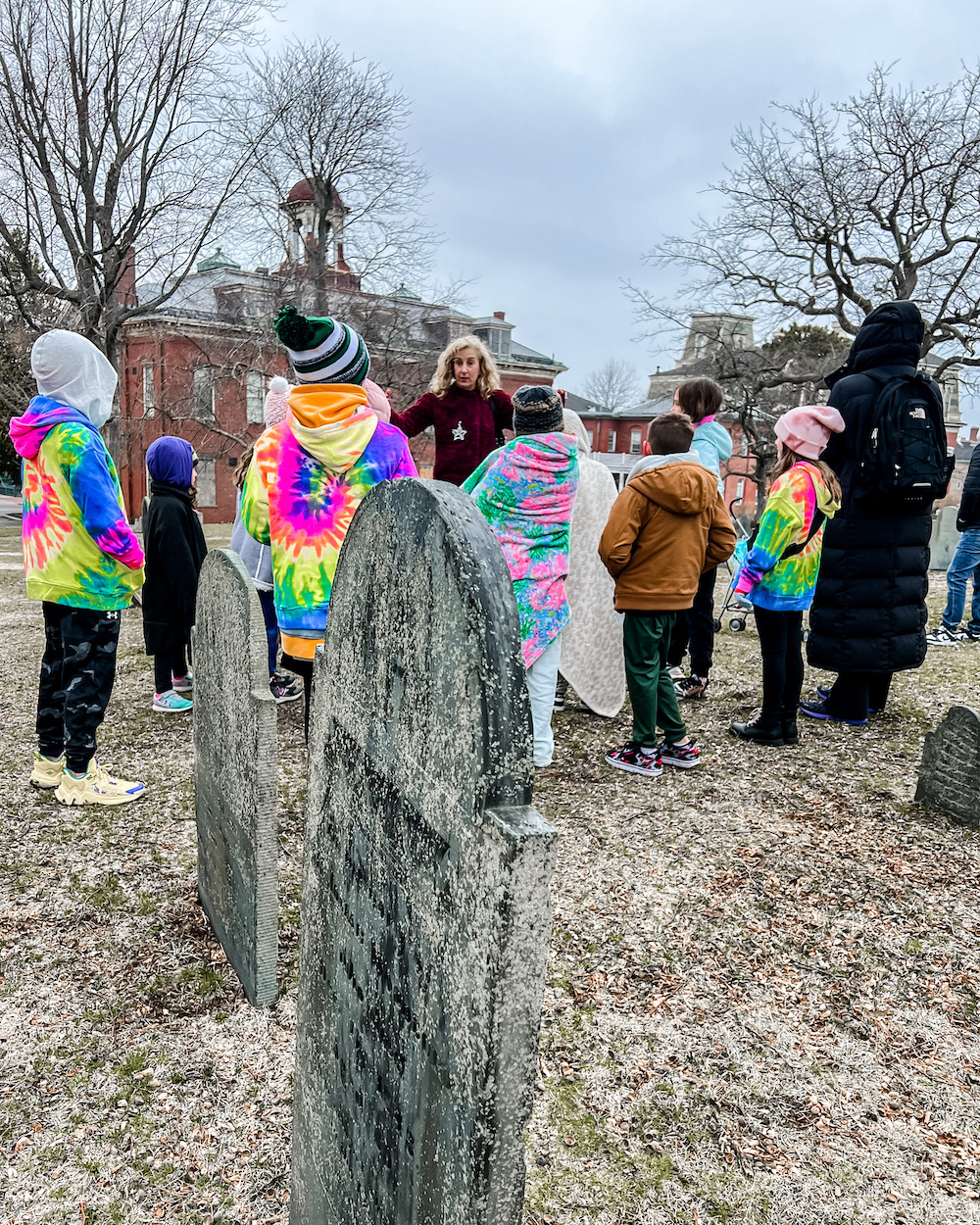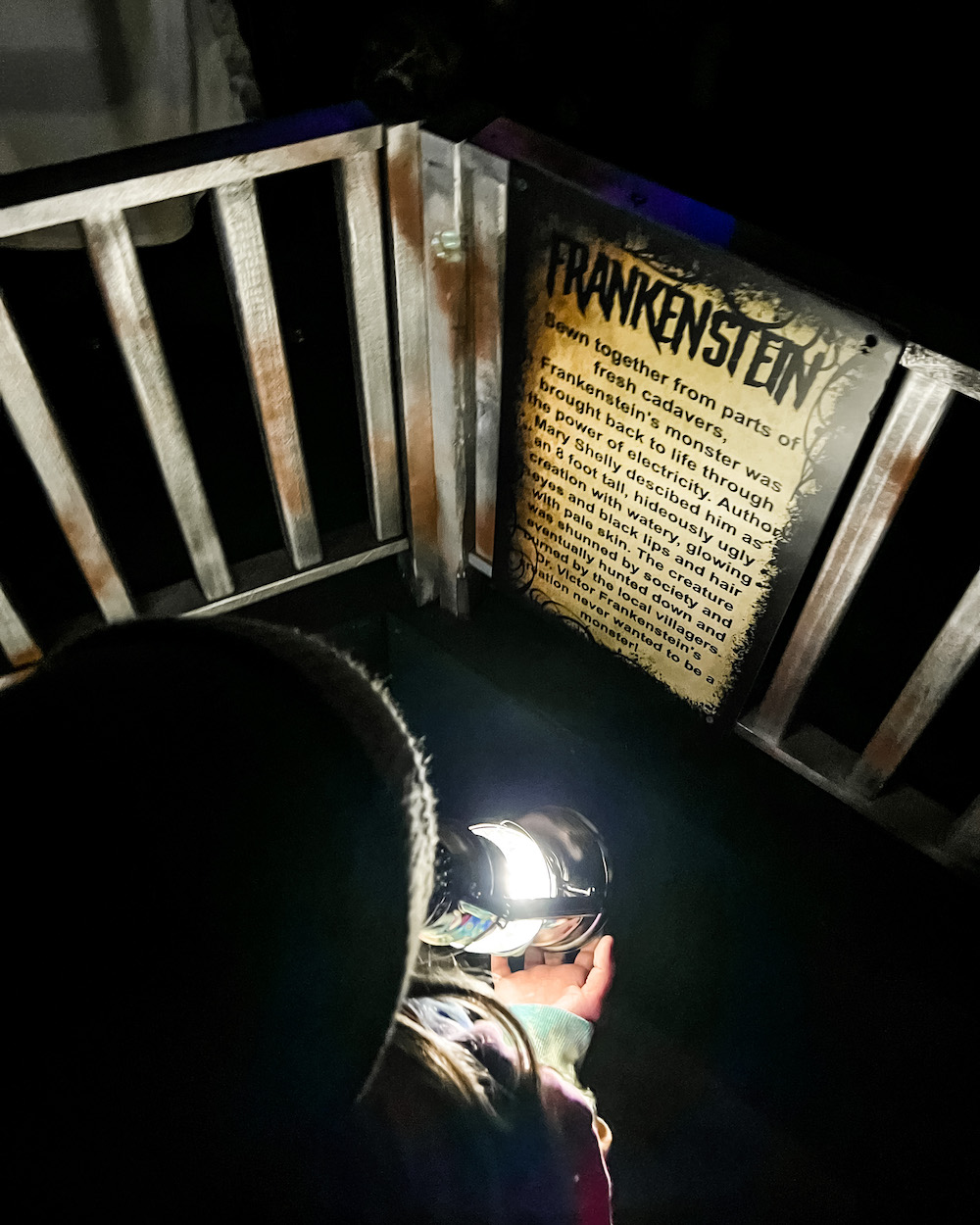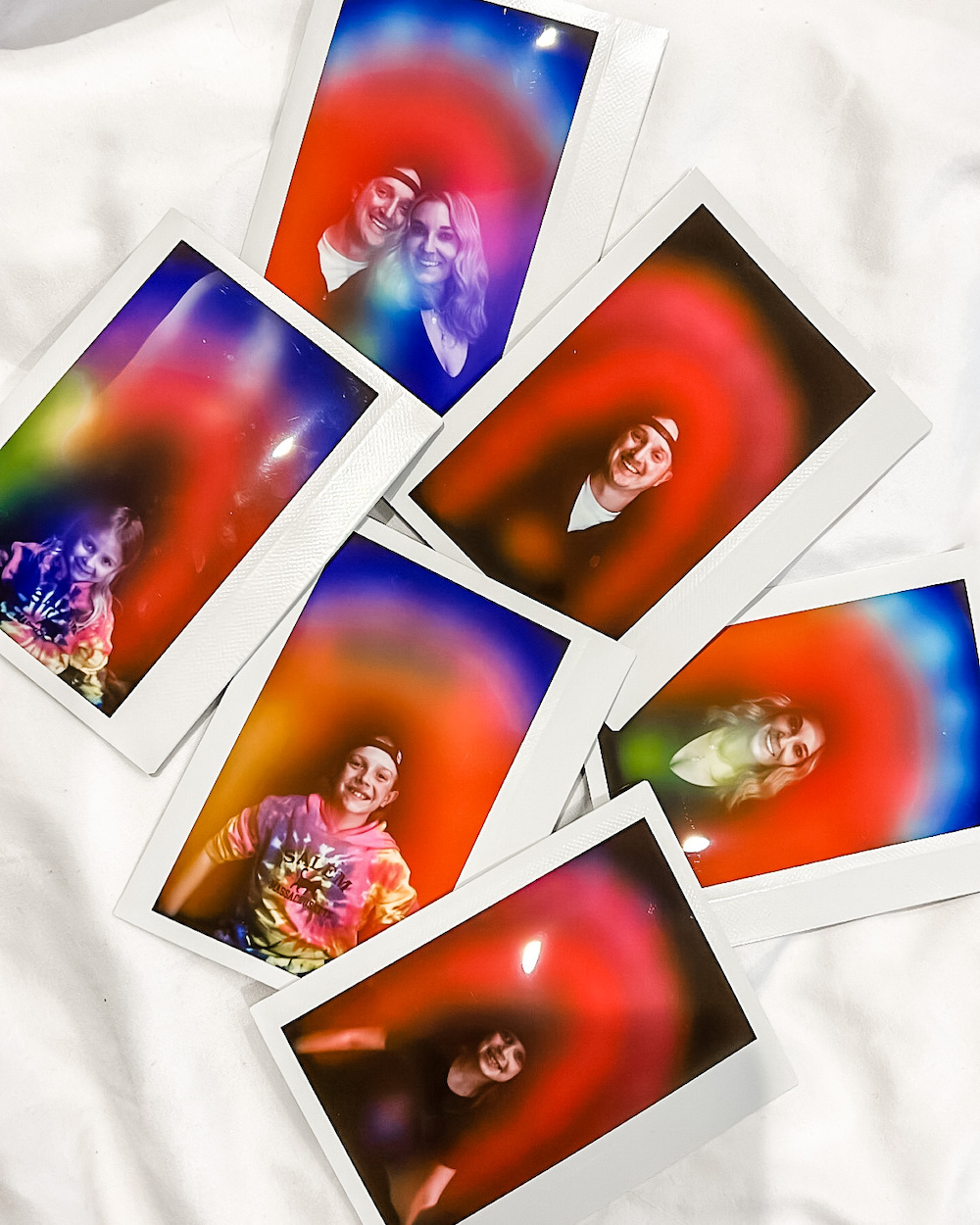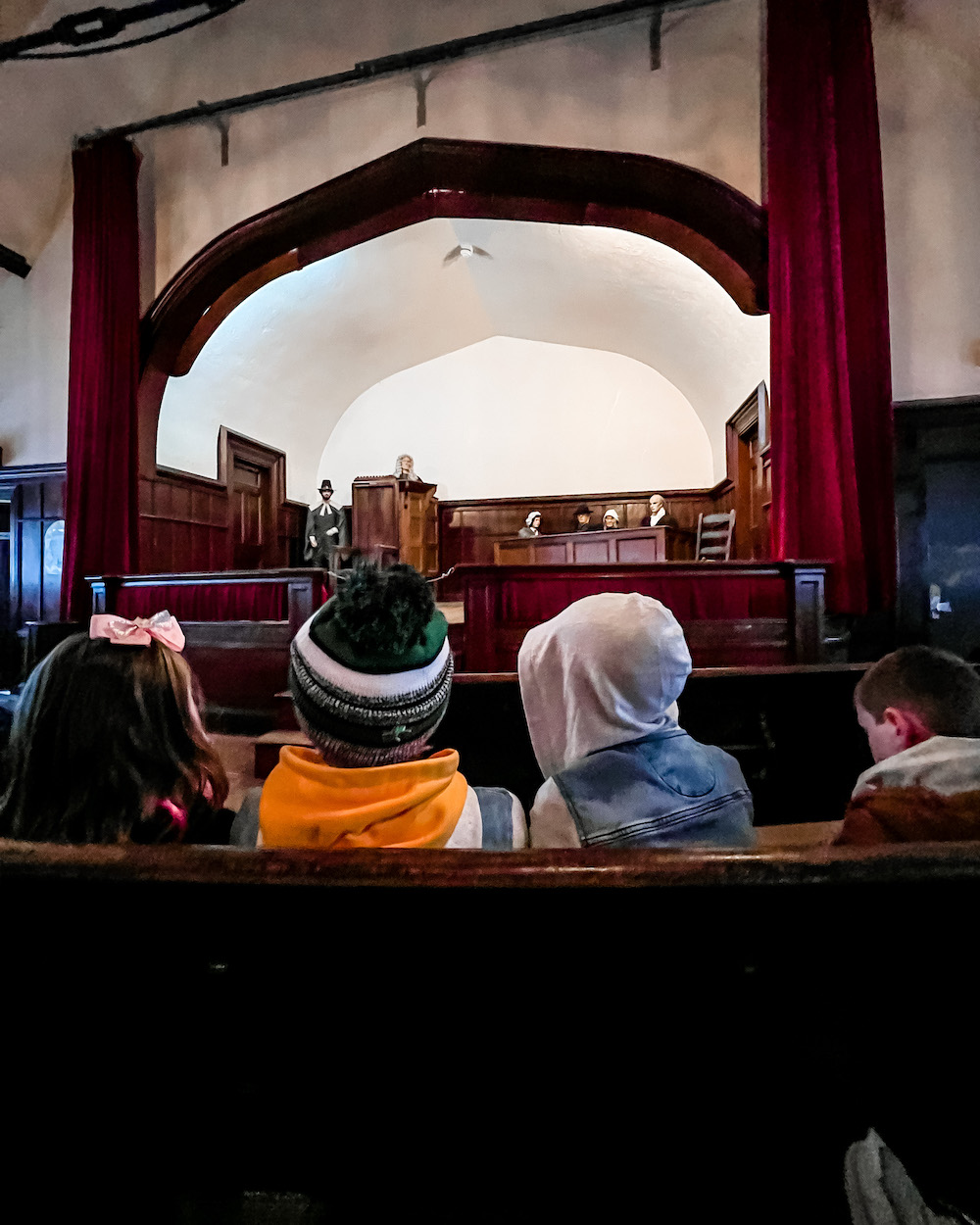 Salem Kids Tours: Walking tours are one of my favorite things to do when visiting Salem; I learn something new every time I take a different one! So when we heard there was a walking tour JUST for kids, we couldn't wait to show them around! Alicia with Salem Kids Tours was AMAZING; she was funny, relatable, knowledgable, and kept their attention the entire time! The kids had so many questions and I love that they loved learning about the history of Salem!
Count Orlock's Nightmare Gallery: This is one of my personal favorites when visiting and because my kids love horror movies just as much as I do, I knew they'd love it too! You can walk at your own pace and read the plaques and stay in as little or as long as you'd like. The wax statues are SO real (Pennywise is my personal favorite/most realistic looking and I'm always waiting for him to jump at me…but he doesn't, promise! haha) They don't allow photos inside the actual museum, so you'll just have to visit to experience the fun!
If you want to make it a VIP experience, they offer a Lifting the Coffin Lid Owner's Tour. This includes a visit downstairs to experience even more characters not on the main level, access to the Vault Macabre and it's collection, Q & A with James (the owner),  champagne (or sparkling cider) toast, AND you're permitted to take photos down there! Head to the site for more info!
International Monster Museum: I had personally never done this attraction and honestly, it might have been one of my faves! It was definitely the kids fave! You're given a lantern upon entering (so fun and different) and able to walk through and learn about different monsters from around the world. There are a few animatronics and jump scares in this one but the kids loved it! From leprechauns to witches to Frankenstein and more, learn about their origin and the history behind them!
Witch Mansion Haunted House:  I wasn't sure there would be any haunted houses open in April but we were excited to see this was open! This was another new one for me and I will say, it was a little scary for the younger kids in our group. It's not so much scary but more so just loud with jump scares (as a haunted house should be!) There are no actors and it's all animatronics but depending on your kids tolerance for loud noises and scary things, I would probably say it's best for 9 and up. But it was very well done and we had a lot of fun!
Ascend Get Lifted: My home away from home, Ascend is a MUST when visiting Salem. They offer crystals, jewelry, psychic readings and more! I think I was the most excited to do Aura Photography with the kids. And Ascend is the one and only place I'd recommend in Salem for that! What is Aura Photography and how does it work?
"You'll be welcomed into a private room where you'll place your finger / hand on a scanner where you'll simply have your photo taken! Note that the camera will pick up on your energy in that exact moment, so we encourage you to relax, smile and have fun! After a few minutes you'll be given your photo, or 2 or 15 report, along with a brief explanation."
It only takes a few minutes and then the Ascend staff will go over your results! I was surprised (but also not surprised) to see my middle daughter and husband had the exact same auras! They're very similar and I thought it was so cool to see how that turned out. But the kids absolutely loved seeing what colors their energy was and it was so much fun to do it as a family.
Witch Dungeon Museum: Take a seat and get ready to witness a re-enactment of a portion of a trial from 1692. It's only 10 minutes so it's the perfect length of time for kids! Once the re-enactment is over, you'll head down to the dungeon, a recreation of what the jail/dungeon would have looked like back during the Witch Trials. There's even a beam from the original jail on display (the original jail was on the other side of town).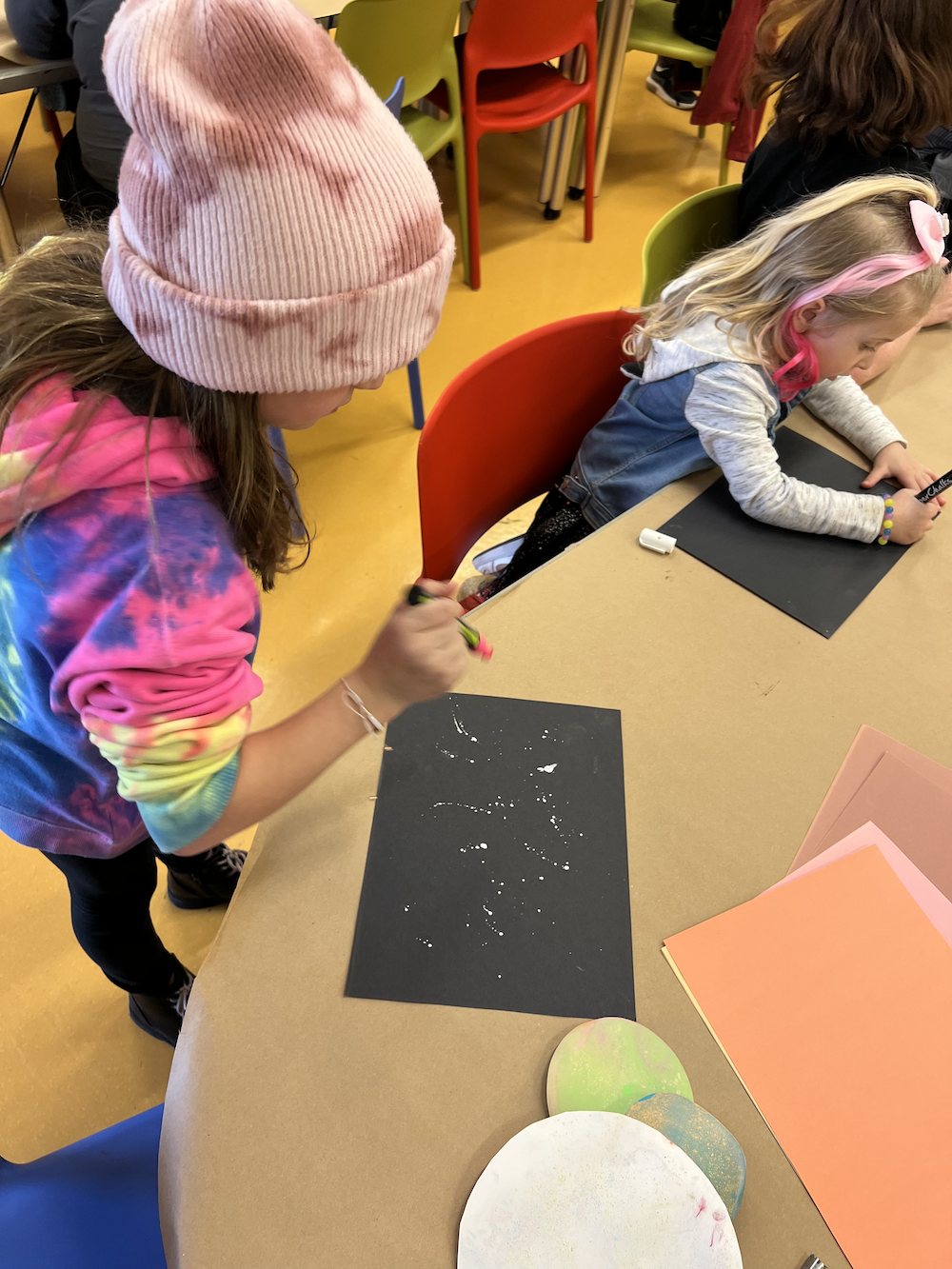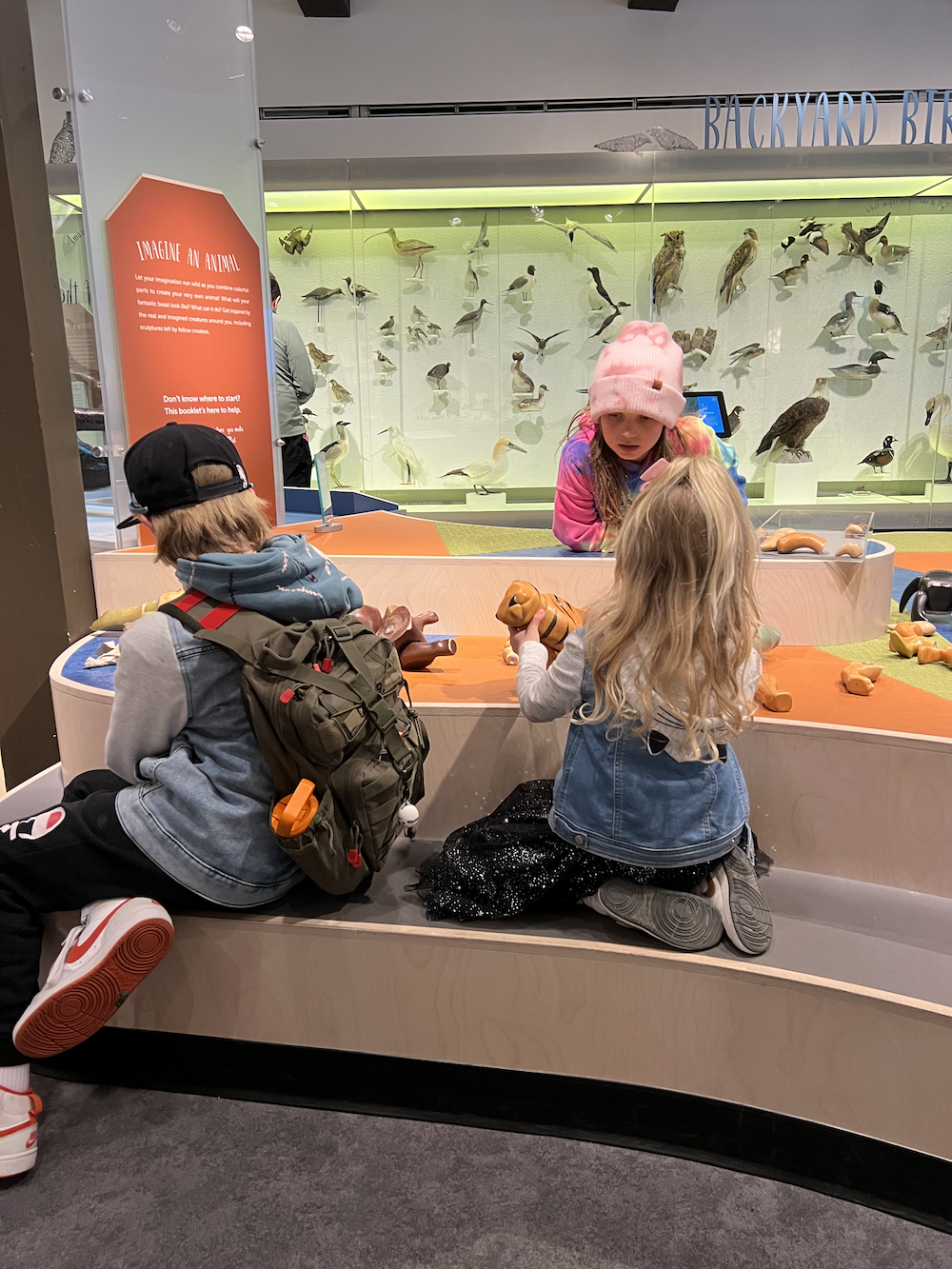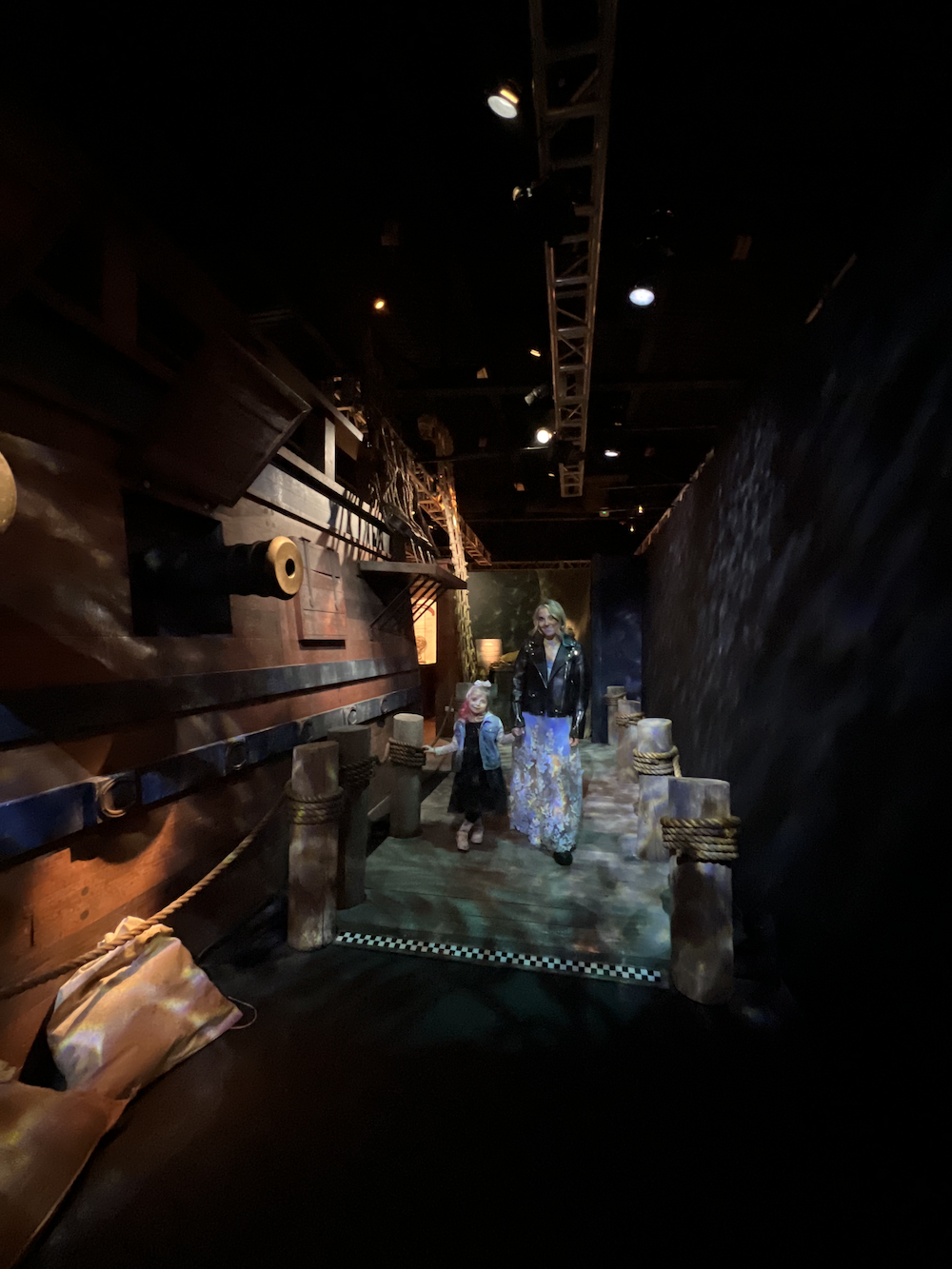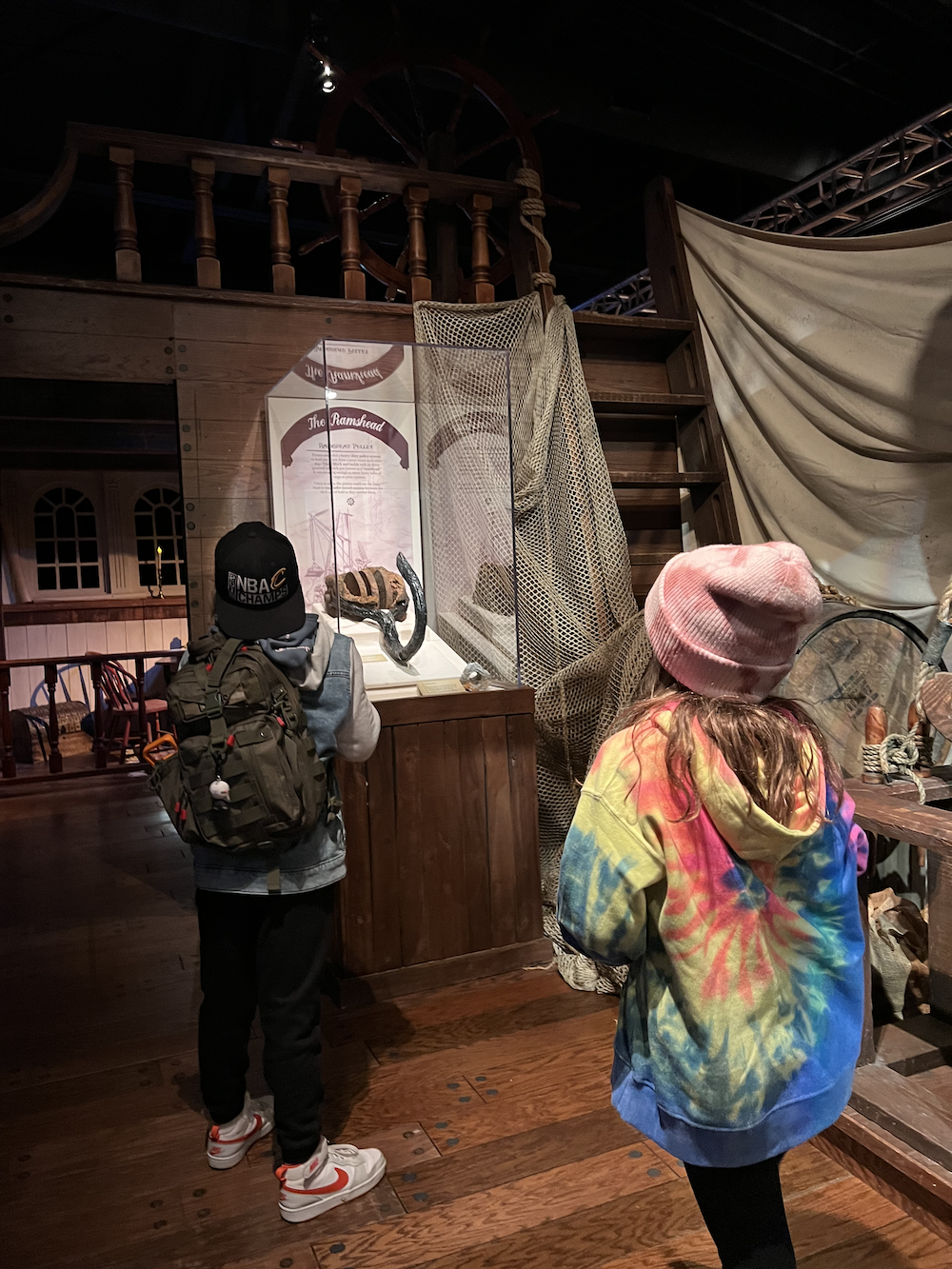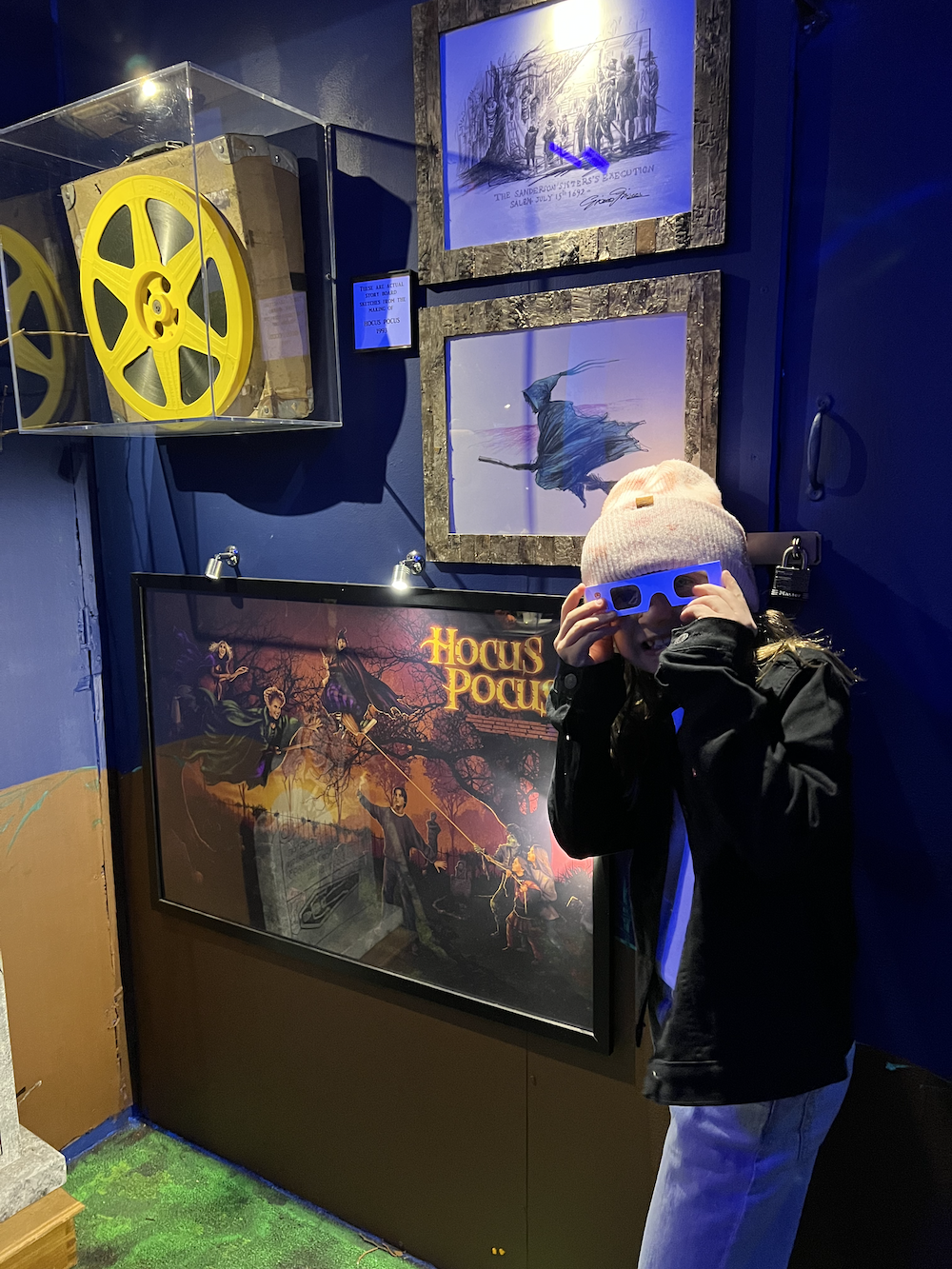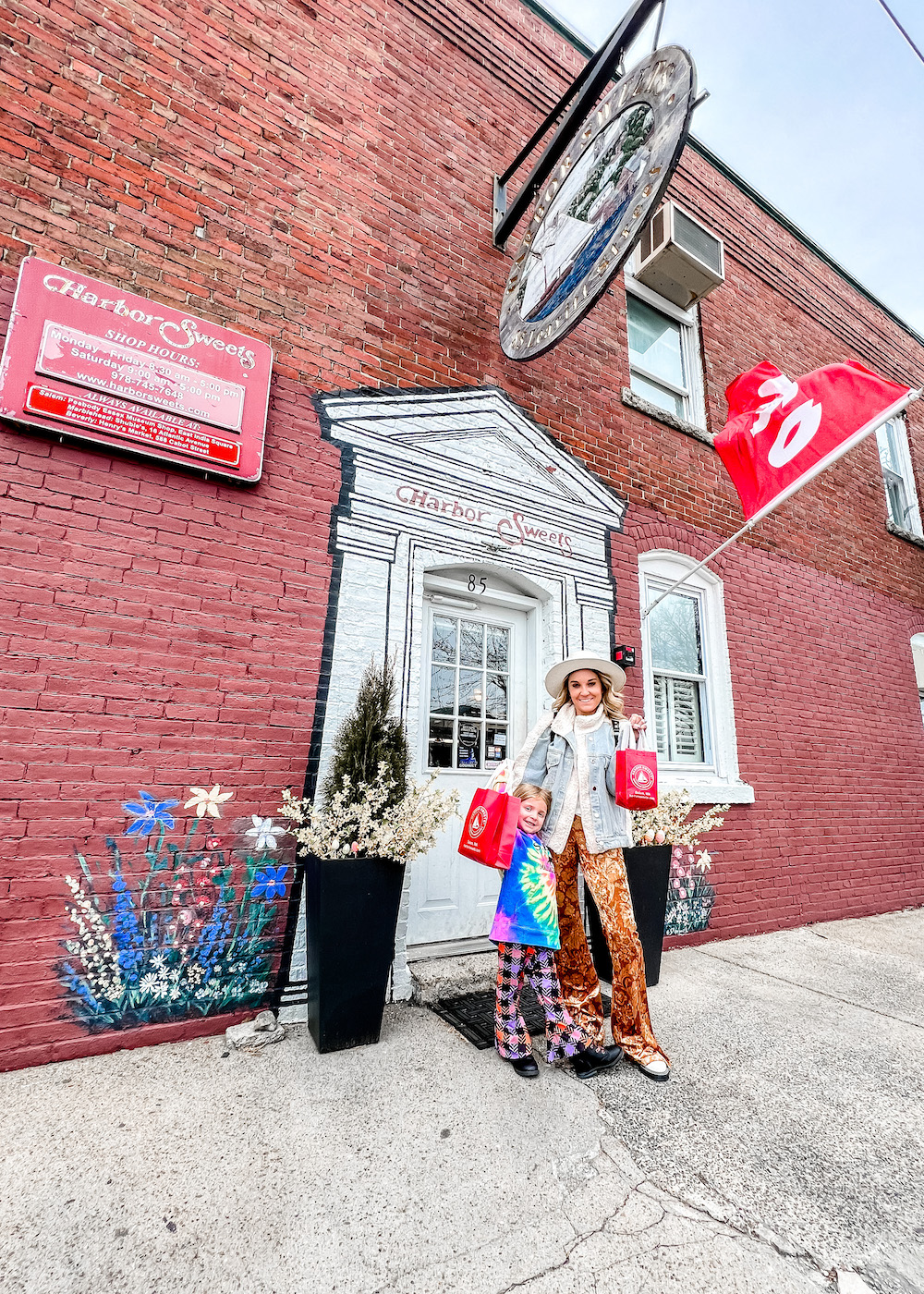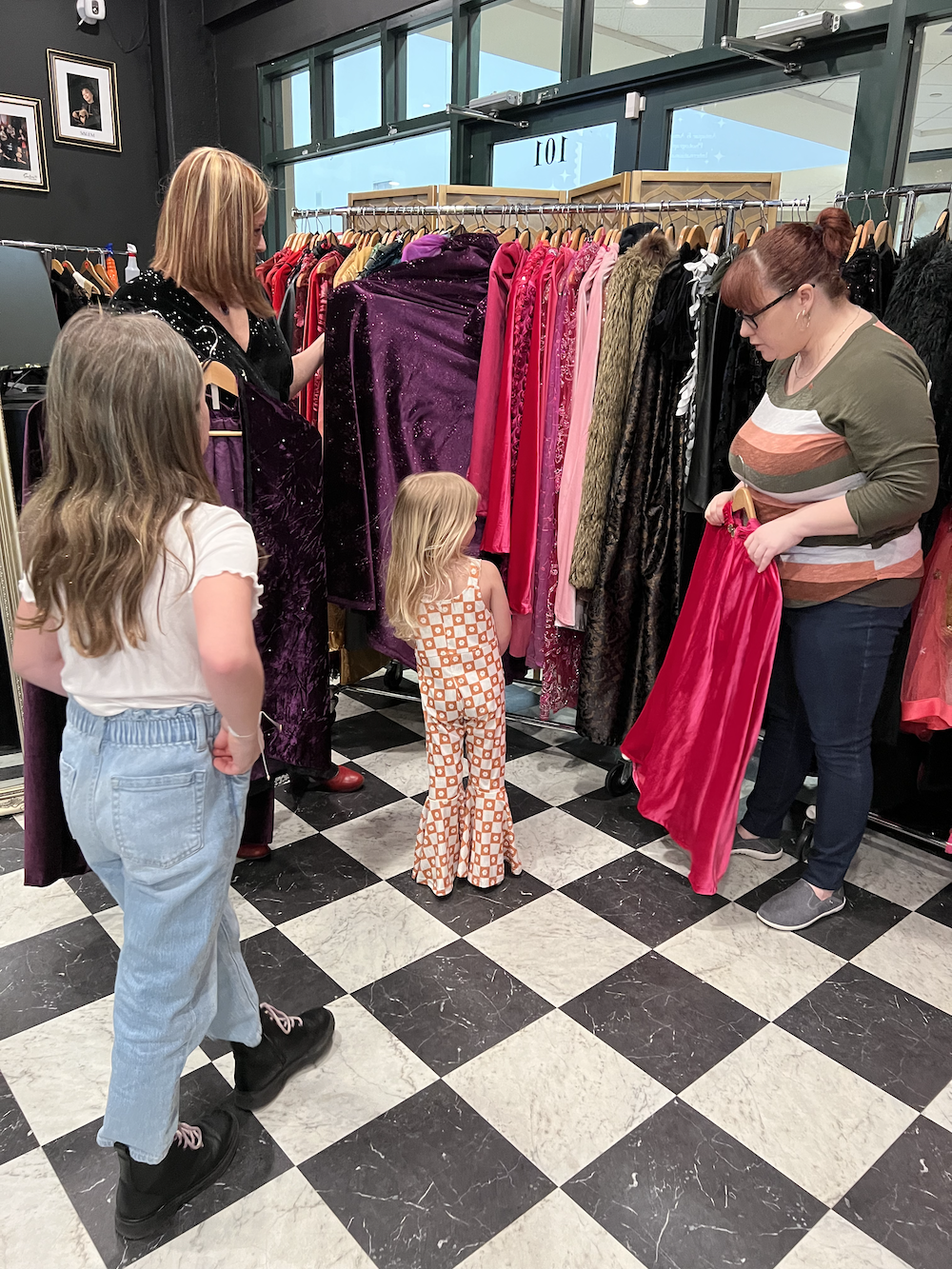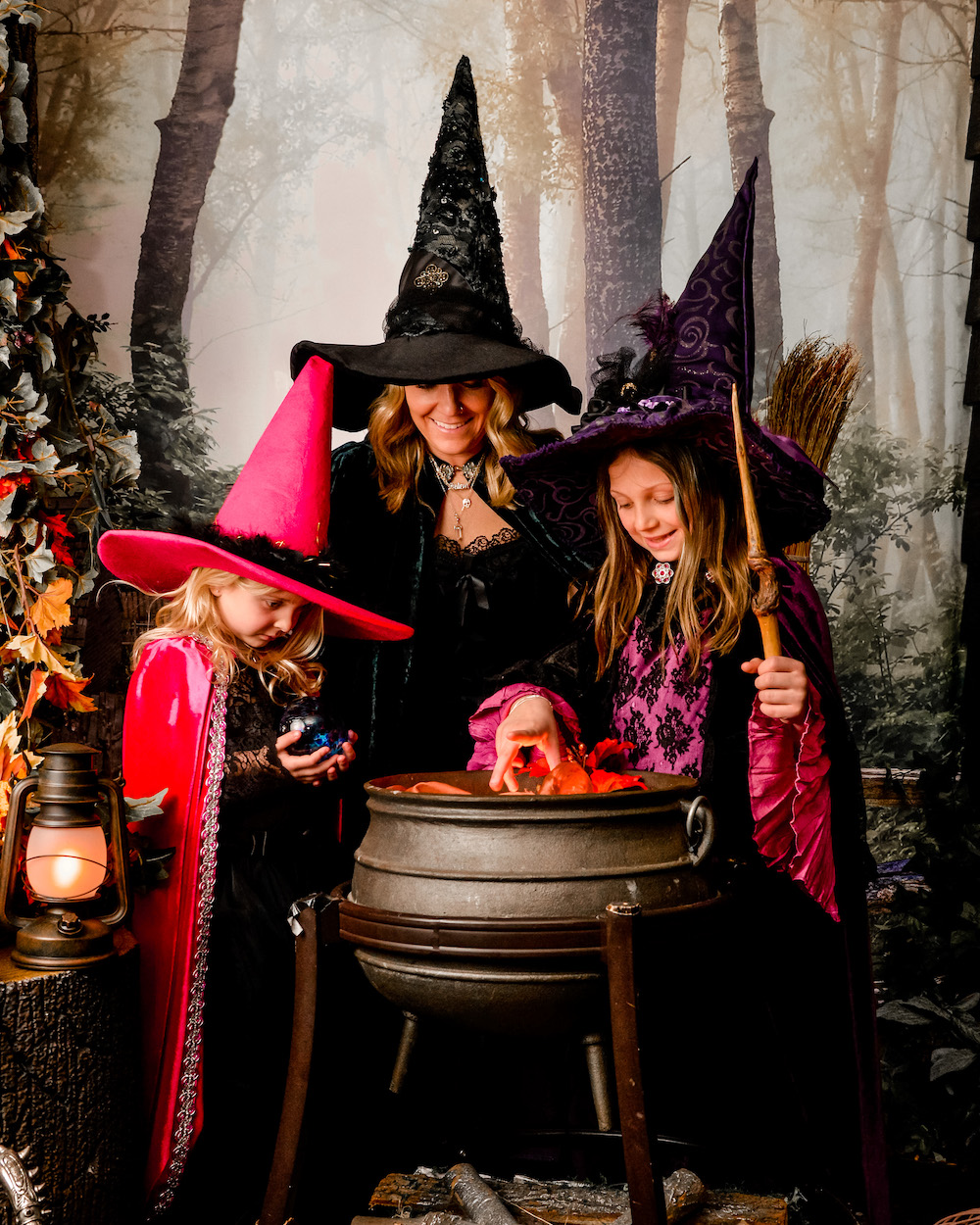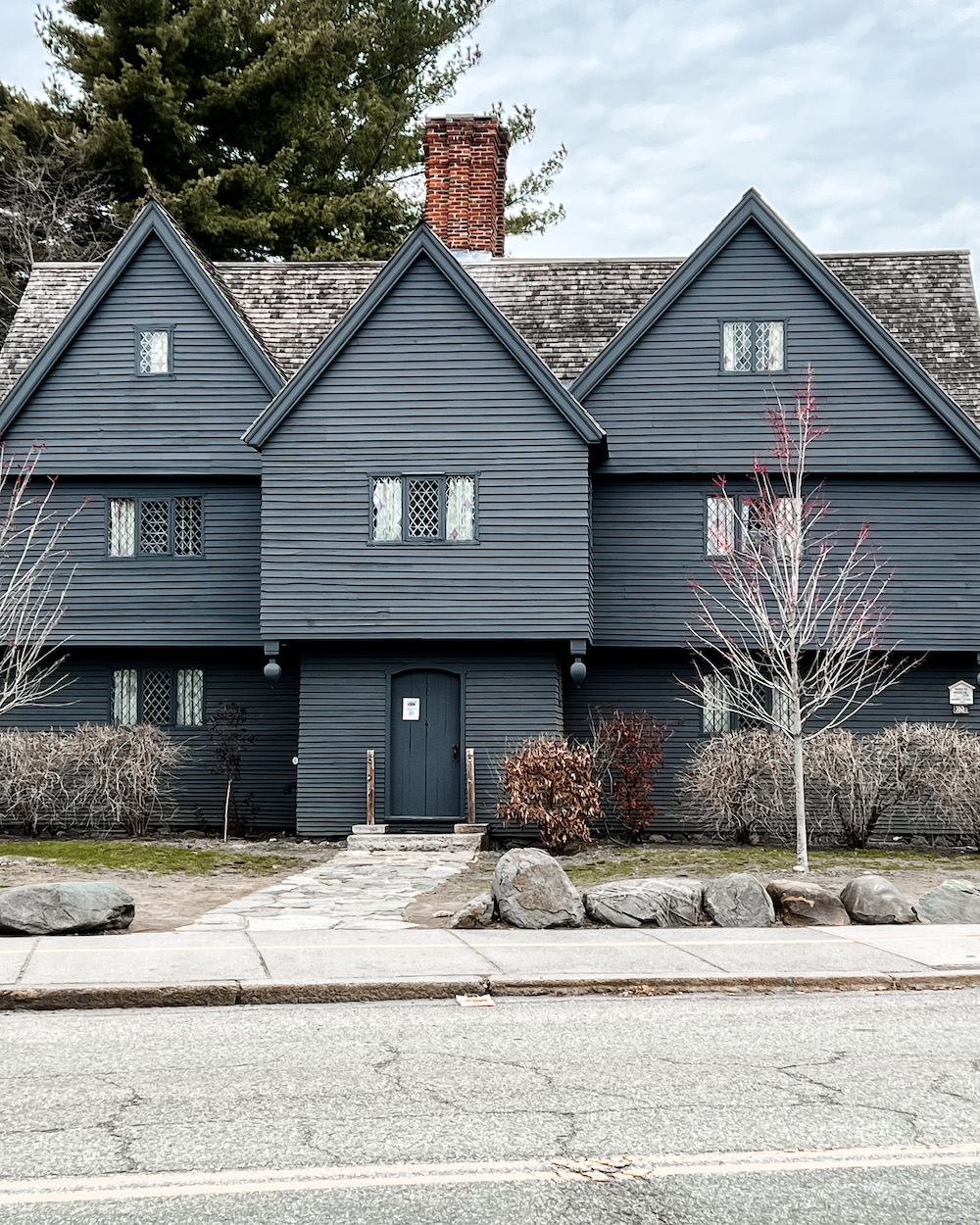 Peabody Essex Museum: The PEM is the country's oldest continuously operating museum. They're always updating the exhibitions and the children's area is where we spent most of our time! They have a Create Space where they offer different crafts and ways to be creative; we did chalk planets when we were there and it was so neat! The kids can also explore the Dotty Brown Art & Nature Center where the exhibitions are always changing and everything is hands-on, which isn't common with museums. The other areas of the museum the kids liked were Fashion & Design (my daughter loved this space), Maritime Art, and Salem Stories. Did you know the Parker Brothers are from Salem? My son loved learning about them and his favorite games in this area!
The Real Pirates Museum: This was another first for me! And let me tell you, OH MY GOSH. From the minute you walk in the door, you step into a totally immersive experience. You'll watch a quick movie to learn about the history of "Black Sam" Bellamy and The Whydah, a pirate ship that sank off the coast of Cape Cod. The lightning will strike, the doors will open, and you'll be off to explore the world's only authenticated pirate treasure. From cannons, guns, real silver pieces and more. You're even able to touch the silver pieces… where else in the world can you do that?! We were given a tour by one of the owners and he was SO knowledgable and actually goes on the dives to recover items from the shipwreck. How cool is that?! Definitely a must see when visiting with kids!
Halloween Museum: One of my personal favorites, grab a pair of 3D glasses at the door and step under the blacklights! From 90s Halloween toys to Hollywood memorabilia and so much more, this Halloween experience will you have walking in and out of different exhibits with so much fun Halloween history! They've recently added a few pieces from Disney World and you'll also see items from Hocus Pocus, Hubie Halloween and more!
Harbor Sweets Factory Tour: If you have a sweet tooth and want to see a chocolate factory in action, book a tour at Harbor Sweets Factory! We happened to visit in the off-season (in terms of when the employees are working in the factory) so while we weren't able to see the machines in action, we got to see where everything happens, learn about their products and taste some chocolate at the end! You can head to their website to learn more about their tours and also order their products online. Get the Sweet Sloops and thank me later. THE BEST!
Witch Pix: Ready to bring out your inner witch? Witch Pix is a witch-themed photo studio with over 300 costumes and different sets where you work with a photographer to create once in a lifetime memories! Yes, they even have kid sizes! We chose the Olde Salem Village set but there's also a Witch Cottage setting and a new one coming soon! First you select your costume; the staff helps you narrow down your options (there are so many amazing ones!) and then you head to the set! The photographer will direct you in poses; groups and individuals depending on who is involved in the shoot! Then you'll get dressed while the photographer uploads the photos and you're able to see them in 4 different versions (original, enhanced, sepia and black and white). You'll get everything digitally in a gallery but you can also have prints printed right then and there as well!
The Witch House: One of the only buildings with direct ties to the Witch Trials of 1692, take a tour through Judge Jonathan Corwin's house and see what life was like back then. It's a self-guided tour (however there's also a guided tour option) so it can be as long or as quick as you'd like it to be. We were probably there about 15 minutes! It's such a huge piece of history so I think it's definitely worth a visit! My kids are 11,9, and 4 and while the 4 year old probably didn't understand, the older two liked reading about life in 1692 and seeing some pieces from that time period.
Salem Trolley Tour: I had never taken this tour before but this is a great way to get a lay of the land while also learning a little about Salem's history. It's about an hour long with two legs of the tour; the first one is about 40 minutes and the second one is about 20 minutes. So if you find your kids aren't able to sit that long, you're free to hop off after the first leg (it returns to the location where the tour first started).
Kid-Friendly Restaurants: There are SO many amazing restaurants in Salem, in fact, it's one of my favorite things about Salem! Who doesn't love food?! But here are a few restaurants that we visited that we can confirm have kids menus and we considered to be kid-friendly!
Bit Bar
Rockafellas
The Derby
Finz
Village Tavern
The Tavern at Hawthorne Hotel
Red's (They don't have a kids menu but it's a family-friendly establishment)
Counter at Hotel Salem (also no kids menu but family-friendly)
Lulu's Bakery (no kids menu but laid back and a quick option!)
In addition to all of these amazing things to do and see, there are harbor cruises with Mahi Cruises that run May through October, Pioneer Village open June-October, and a playground and basketball courts in the common. But one of my kids' favorite parts? Just walking around looking at the architecture, houses, and all of the amazing sights and sounds of the area. And I don't blame them at all because that's one of my favorite things to do too 🙂
Be sure to visit Destination Salem's website for even more details + a calendar of events! And check out my other posts about Salem below!
A weekend getaway to Salem, MA
Visiting Salem, MA during the holidays
A guide to visiting Salem, MA in the fall
Visiting Salem, MA in the fall; a 4 day Itinerary
Best things to do and see in Salem, MA