Summer to fall transition pieces from Amazon
This post contains affiliate links. If you make a purchase using one of my links, I receive a small commission at no extra charge to you.
Can you guys feel it? It's ALMOST fall. The kids are back in school, fall decorations are lining the shelves and Halloween is right around the corner.
And if you think it's too early, don't rain on my parade. Fall=happy Sam so we're going to roll with it.
But since we're still having days in the upper 80s but cooler mornings and night, I wanted to share a few summer to fall transition pieces from Amazon. The easiest way to transition is to layer and a lot of these pieces are layering pieces. I also picked a few booties that would work well with skirts, shorts, and jeans alike.
First, this dress. OBSESSED would be an understatement. I love how versatile it is and love the subtle details of the sleeves and tie in the center. It gives you a waist but also hides the belly if that's your trouble area. And it's the perfect dress to wear with sandals on the cooler summer nights but transition to fall with over-the-knee boots! I'm wearing a size medium which is the size I normally wear!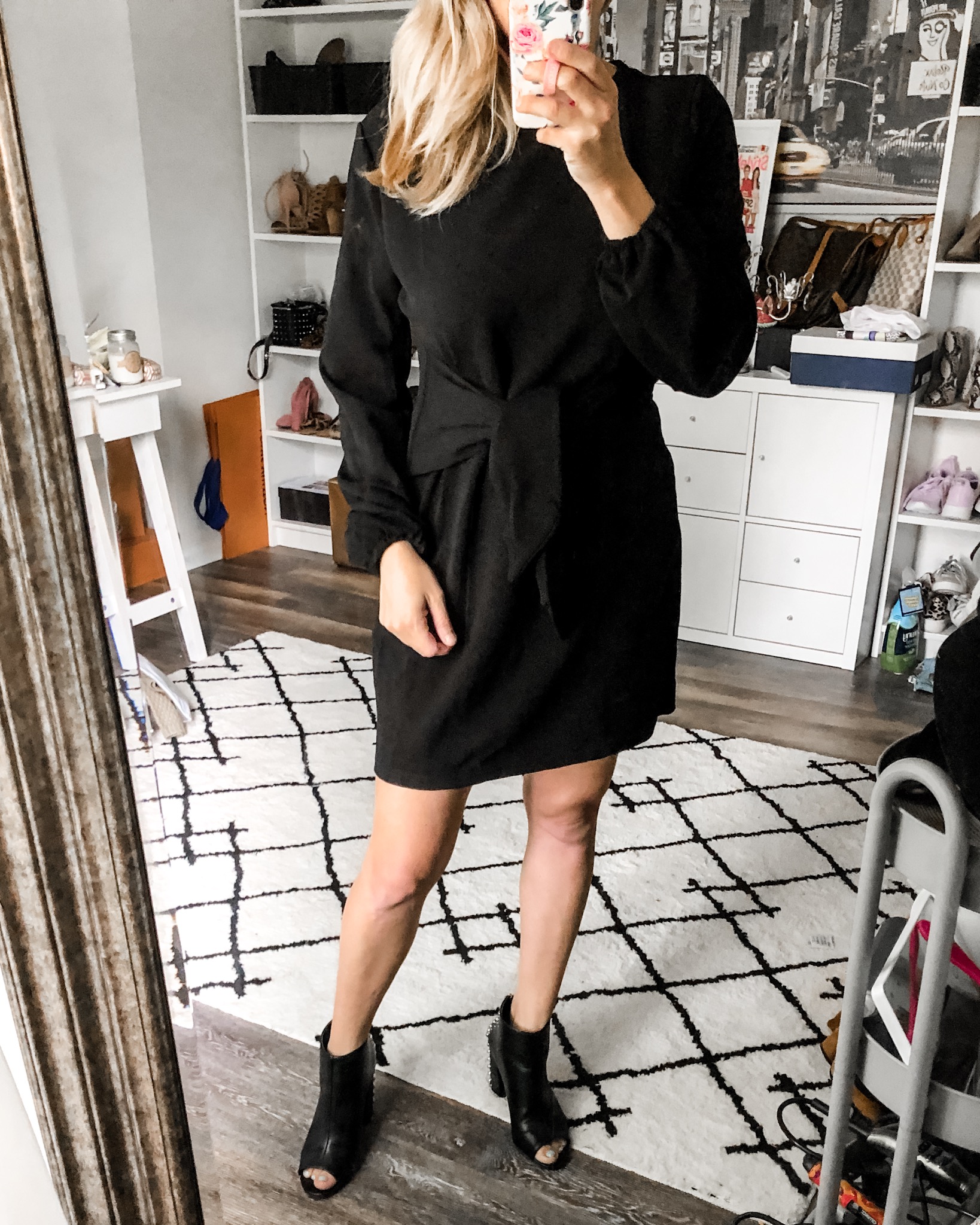 Cozy pullovers are also a must and this one did not disappoint. It's super cozy and perfect for lounging on fall days. Came in a few different colors as well and I'm wearing a medium. I probably could have sized up for a more oversized look.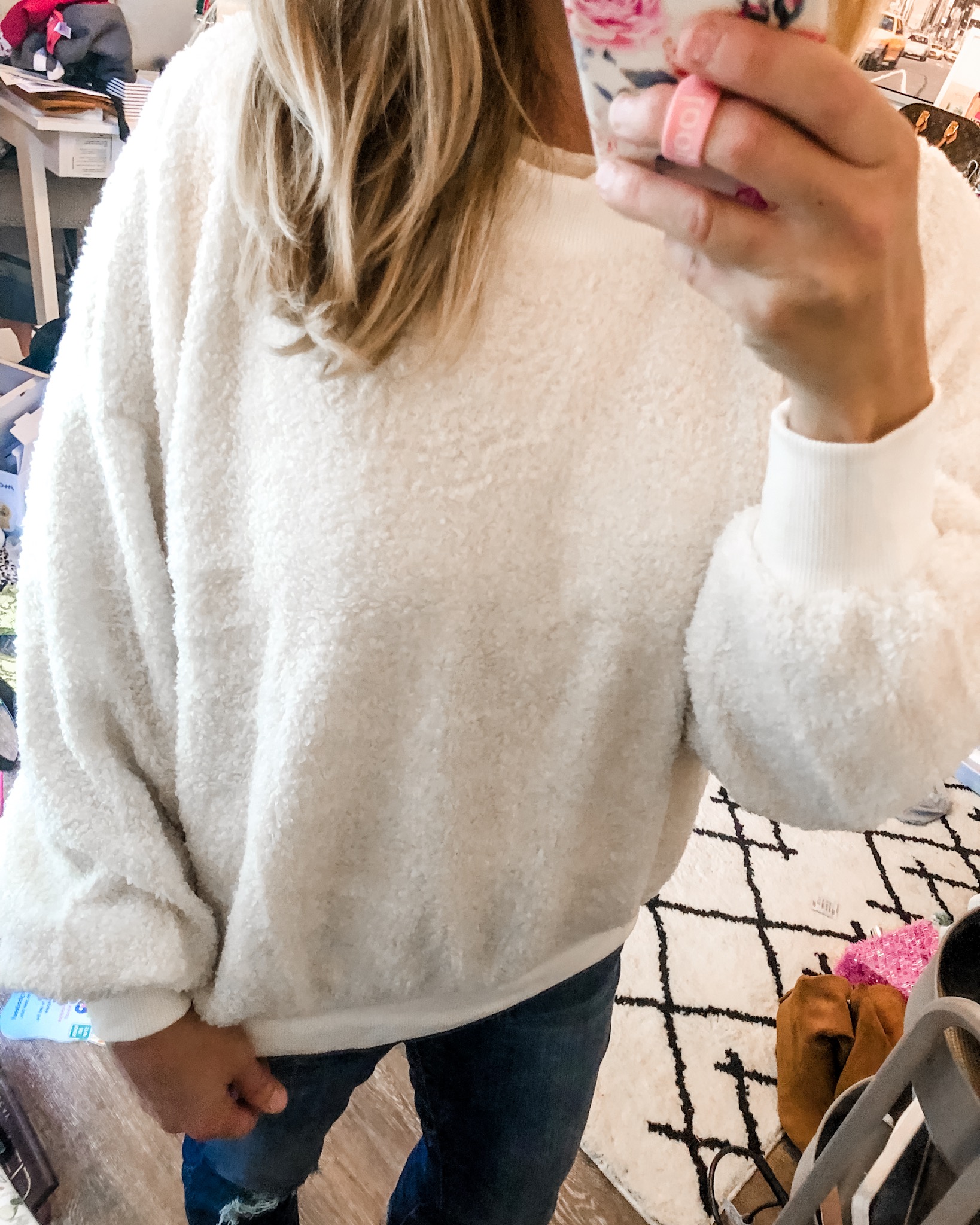 Popcorn cardigans are always popular for fall and I wanted to find an affordable option for you babes. I'm wearing a small in the Mocha color (I'm usually a medium) and it comes in 13 different colors! Some with hoods, some with stripes, something for everyone!
This chunky knit cardigan is probably one of my favorites because it's so chic and versatile. It also reminds me a lot of the Topshop cardigan from the Nsale a few years ago, except this one is a fraction of the price! I'm wearing a small in the Beige color but it comes in a ton of different colors. And this is another one you could size up for a more oversized fit.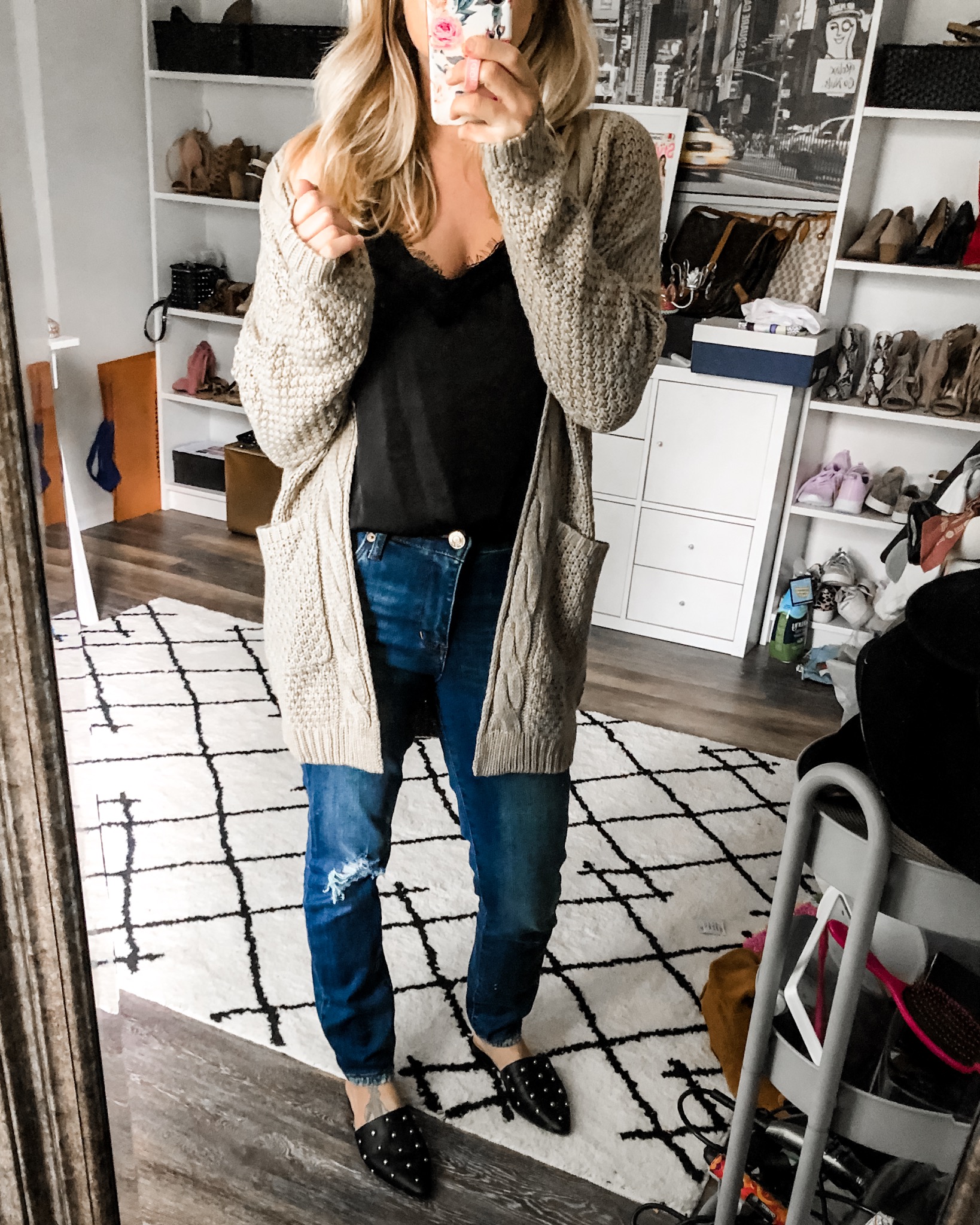 This fleece half zip is going to be on repeat for me! I have one from the Nsale last year and wore it literally every morning and around the house. This one also comes in a variety of colors and I'm wearing a medium in the photo.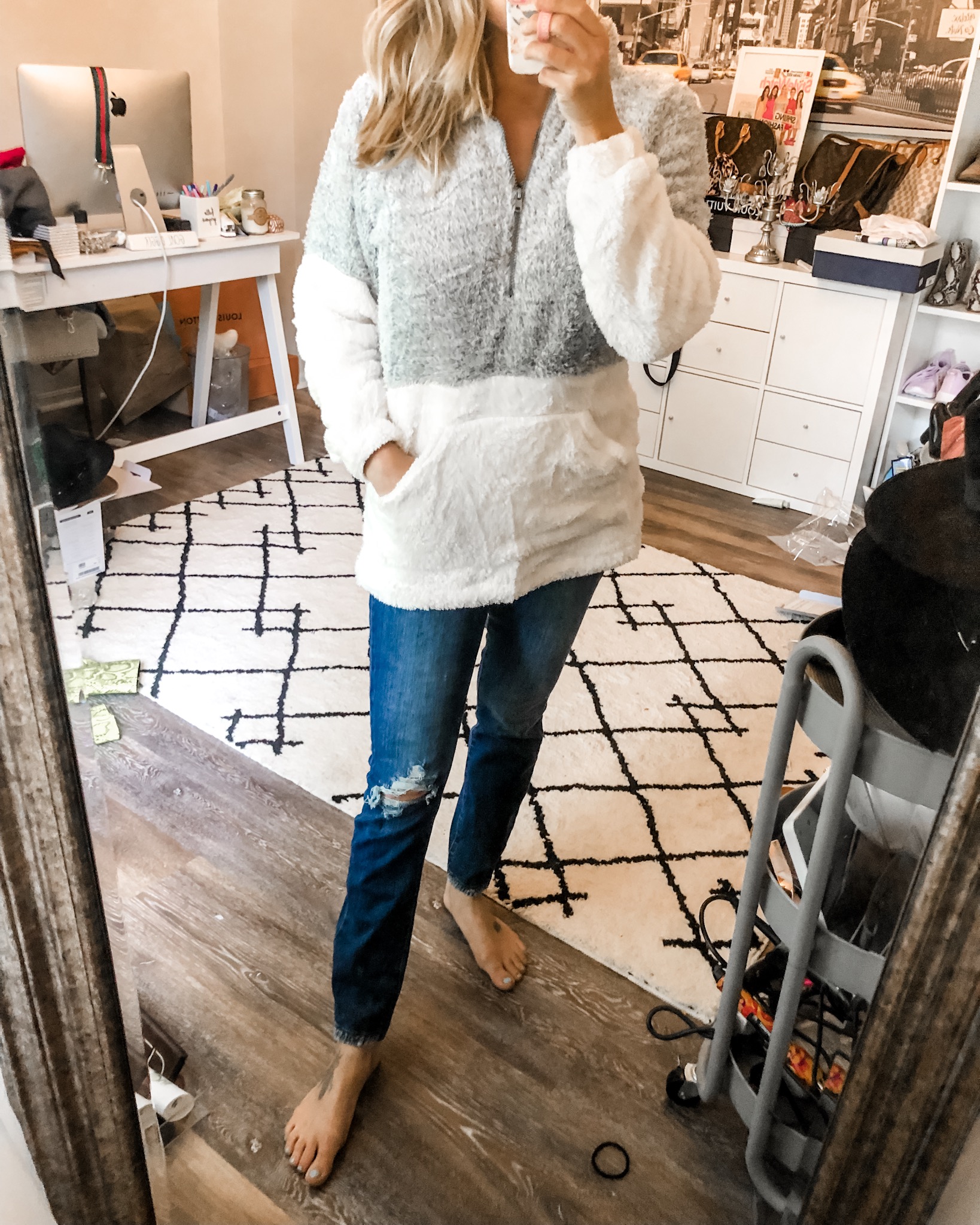 This color block cardigan is also another favorite of mine and it's so much lighter than all of the other ones I've shared so far. It's definitely perfect for transitioning; pair with a tank and jeans or shorts or a sleeveless dress. It also came in a ton of cute colors and color block is always a safe bet. I'm wearing the small in a dark grey color.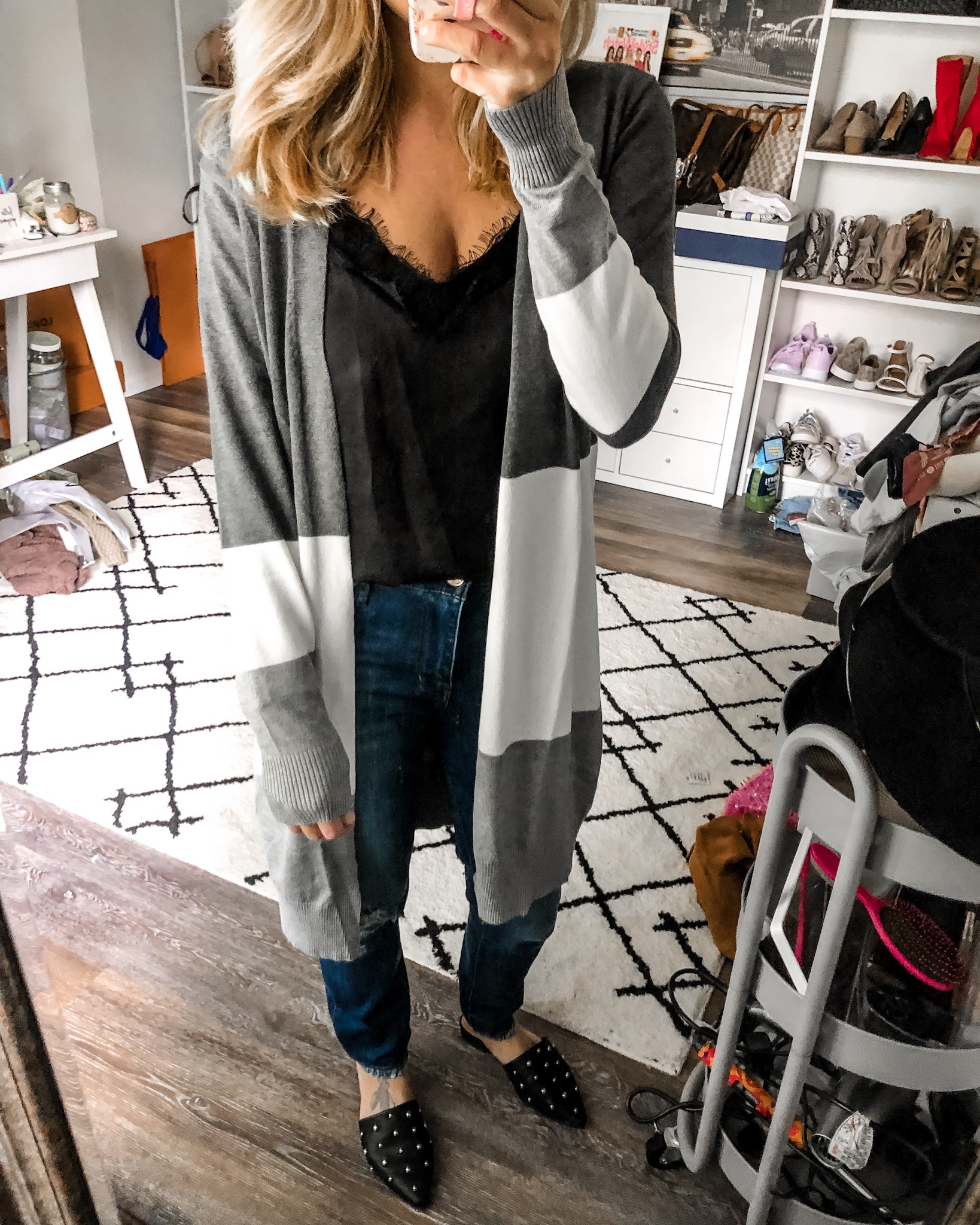 I also ordered 2 pairs of booties that could be worn with majority of outfits! I typically have a favorite pair of taupe/brown and a pair of black booties that I tend to gravitate towards all season, so I was curious to see what the quality would be like for the price. Both of these pairs were only $20 each! The first pair is definitely my favorite of the 2 but if you want a darker brown pair, the second pair is for you!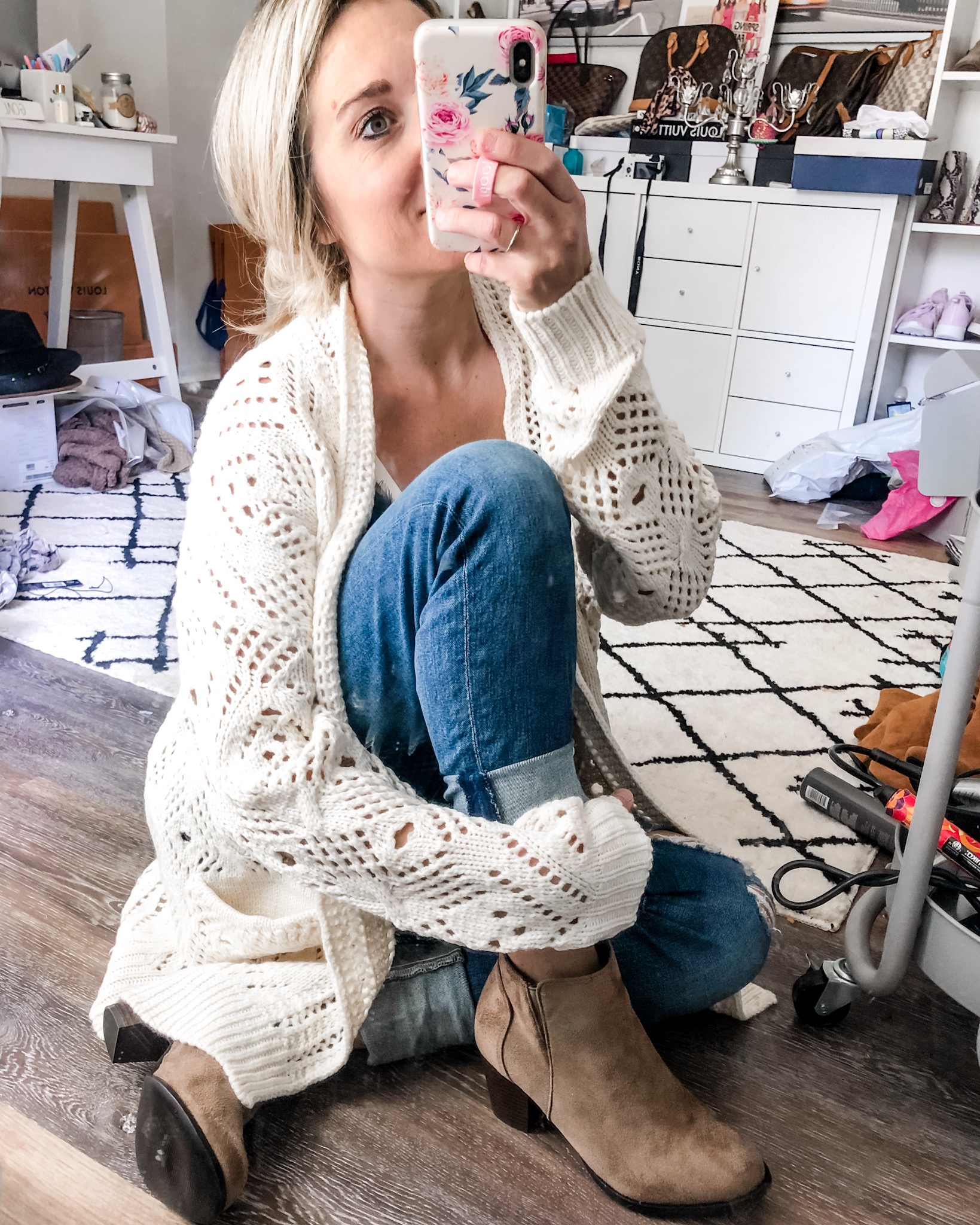 And last but not least, this hat! It's less than $16 and the perfect camel fedora! I also have this black fedora from Amazon that I wear ALL the time. And you can't beat it for the price. If you're not sure if you can pull off hats, my advice would be just TRY! And as long as your confident, you can rock anything!

What summer to fall transition pieces from Amazon have you found recently?!