How to plan family outfits for Disney World
Whether you're a fan of matching family shirts or simply coordinating outfits for Disney World, it's so much fun to embrace the theme while traveling to the happiest place on earth! But if you aren't sure how to plan family outfits for Disney World, where to find them, or what park to wear which shirts theme to, I'm going to break it all down for you here!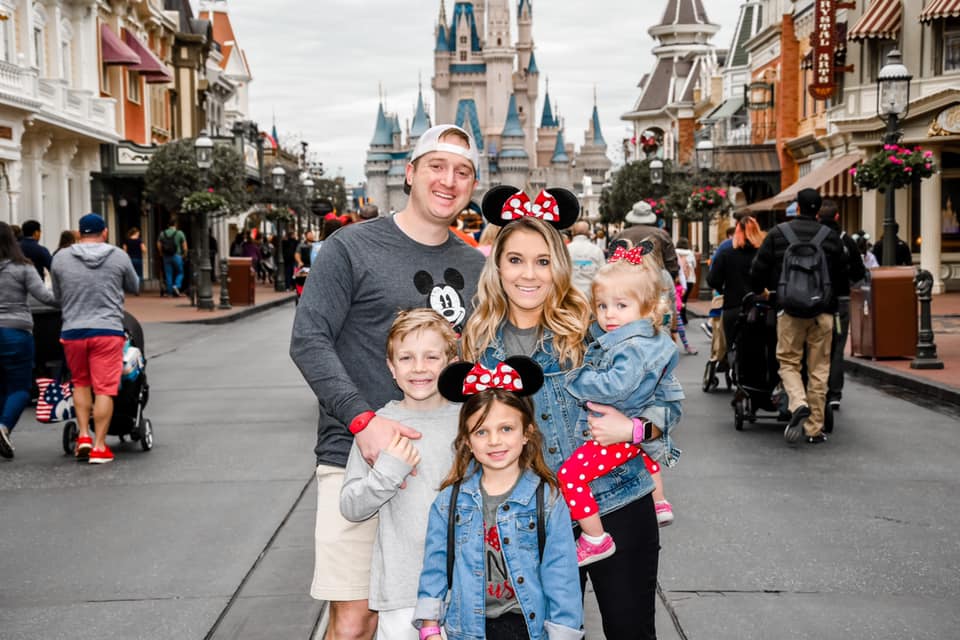 Here's how to plan family outfits for Disney World: 
Decide whether you want to match or coordinate: If you want everyone to have the same shirts, make sure you order them early enough since they'll most likely be custom. We ordered a few different styles from Living Shabby2Chic and I was so happy with how they turned out! I also found a few on Amazon if you want something more generic but also matching.
Don't want to match? Grab different tops that are the same theme and coordinate. For example, my son wore a Pizza Planet shirt and I wore a Toy Story themed top the day we went to Hollywood Studios. For Animal Kingdom I wore a Hakuna Matata shirt and my daughter wore a top with Nala on it. And then we had matching ears! So how much you decide to coordinate or match is entirely up to you.

Plan out your days: Figure out which parks you're going to and then plan your outfits for each day.
For Epcot and Magic Kingdom, we did traditional Mickey and Minnie Mouse pieces. In my opinion, Magic Kingdom encompasses the most Disney movies with Cinderella's Castle, Beauty and the Beast castle/restaurant, Peter Pan, Alice in Wonderland teacups, Aladdin's carpets, Pirates of the Caribbean, etc. The possibilities are endless here!
For Animal Kingdom, we did Lion King tops and ears with a leopard bow. There are also attractions related to Avatar if you can find anything with that theme.
For Hollywood Studios, we did Toy Story and Star Wars. Those are the two biggest themes but there's also attractions centered around Cars, Little Mermaid, and Disney Junior.
I had fun with the Mickey Mouse ears as well! I had leopard ones for Animal Kingdom, Toy Story ones for Hollywood Studios, and different colors and designs in addition to the traditional Mickey and Minnie Mouse. There's literally a pair of ears for everything! Pro tip: the ears cost $29.99 in the parks, so if you don't want to pay that price, grab some before you go. I found some on Amazon, Target, Little Blue Olive, and Party City. Of course the ones in the parks are special and unique to the parks so that all comes down to personal preference!
Pro tip: I went to Party City the day after Halloween and stocked up on headbands, light sabers, ears, etc. Most things were 70-90% off! 
If you have a little one and you don't think they'll keep ears on, I found these bows with ears and they were PERFECT!
Prepare to layer: We went in January so it was chilly in the morning and warm by afternoon. Of course this is different for summertime, but if you're going in the off season I would say this is probably relevant. I made sure to bring a few sweatshirts and light jackets. If you want your shirts to show but still want to layer, consider zip up hoodies or a jean jacket!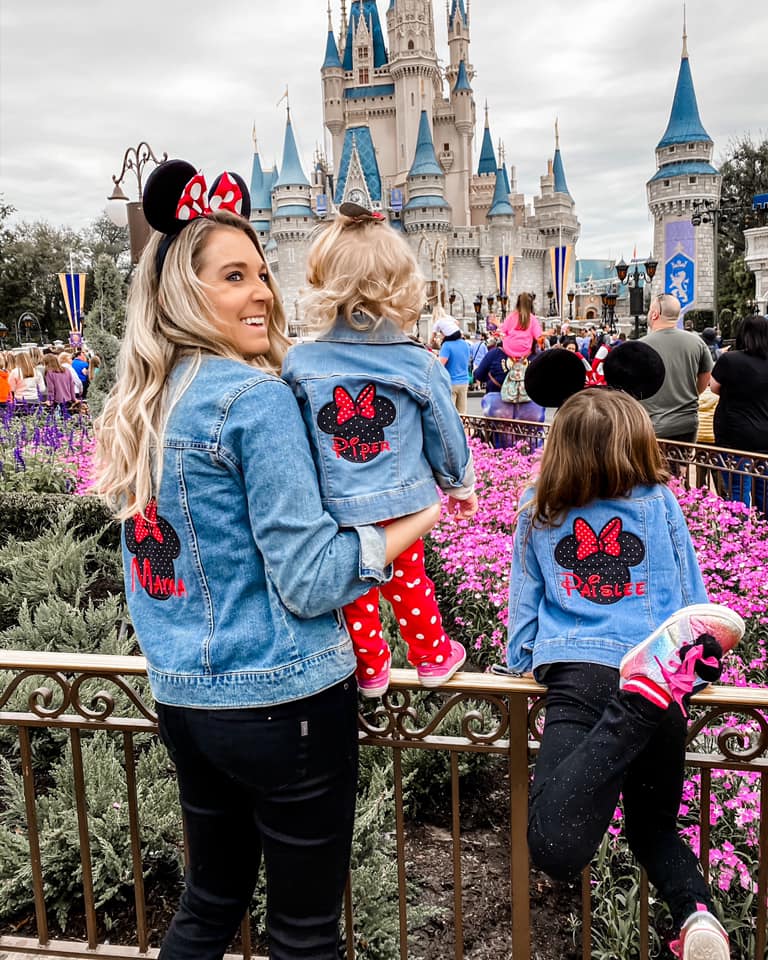 SHOP OUR CUSTOM DENIM JACKETS HERE!

Pair with tennis shoes: You're going to be doing A TON of walking (like 20,000 steps a lot of walking), so whatever you choose to wear, make sure it goes with tennis shoes. And if it doesn't, wear them anyways. Also, pack 2 different pairs so you can alternate and give your feet a break! I wore this pair almost everyday and it felt like I was walking on clouds. Don't get me wrong, my feet were sore by the end of it, but these shoes provided great support and I'm super glad I had them.
Princess dresses: Whether or not you decide to do the Bibbidi Bobbidi Boutique (I highly recommend this! But here's a tip..), buy a dress before going to the park. The Disney Store runs a ton of sales and you can snag a princess dress at a great price. It doesn't even have to be an official Disney dress; I found a ton of great options on Amazon and other places too that resembled the princess dresses but at a fraction of the cost. My daughter did choose to buy a dress in the park and it was $60. So be prepared to spend $$$ if you don't get one beforehand and then decide you want one while you're there.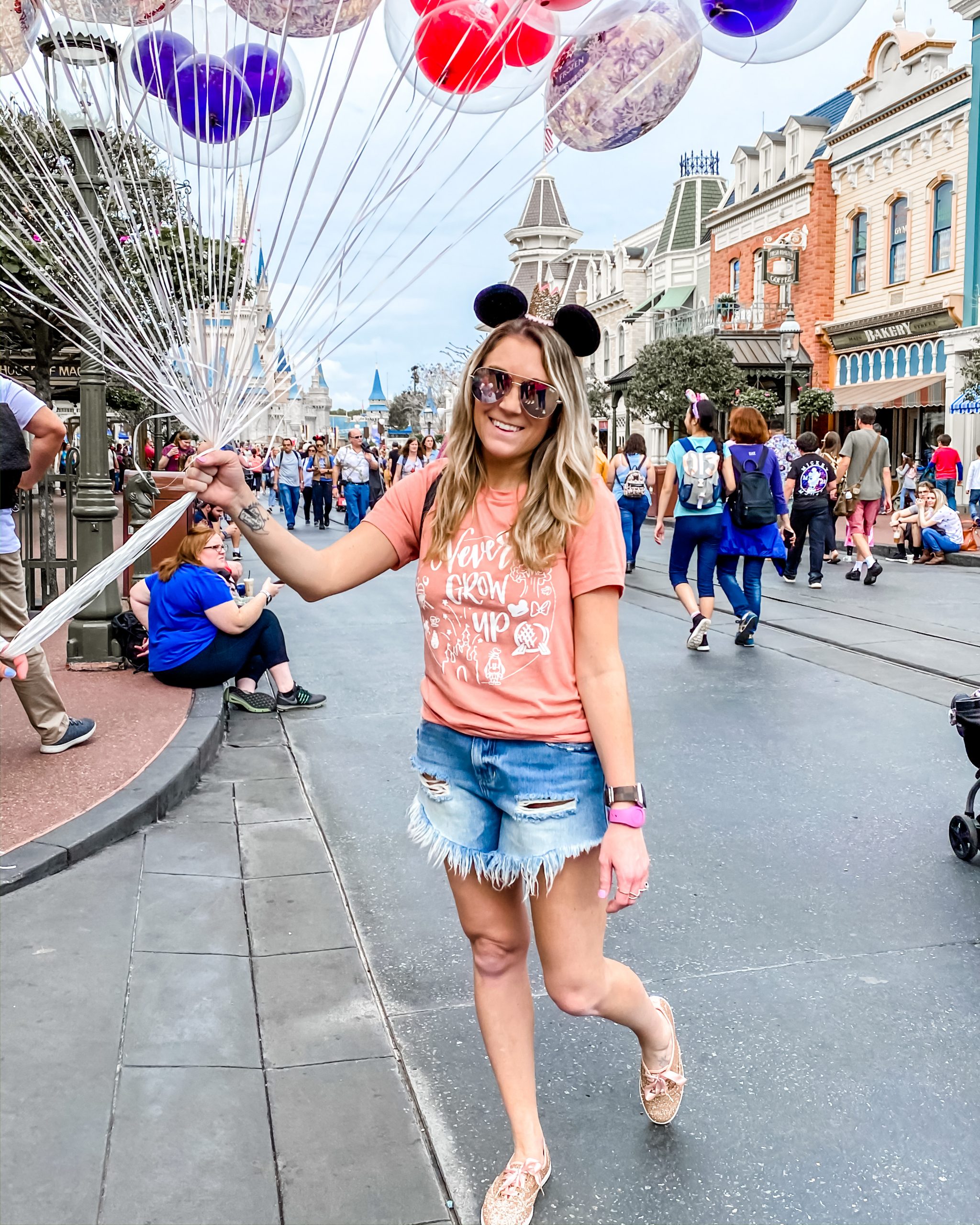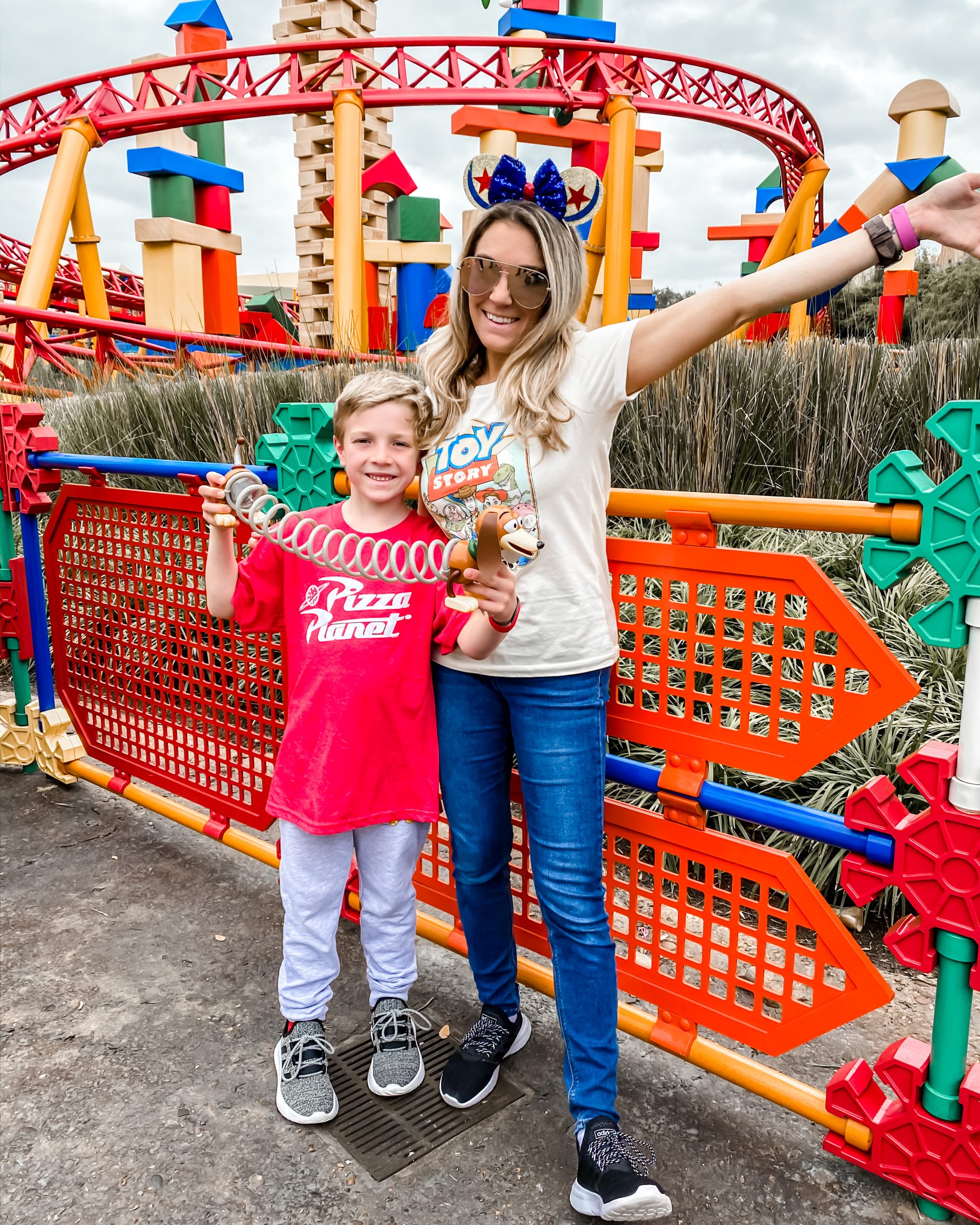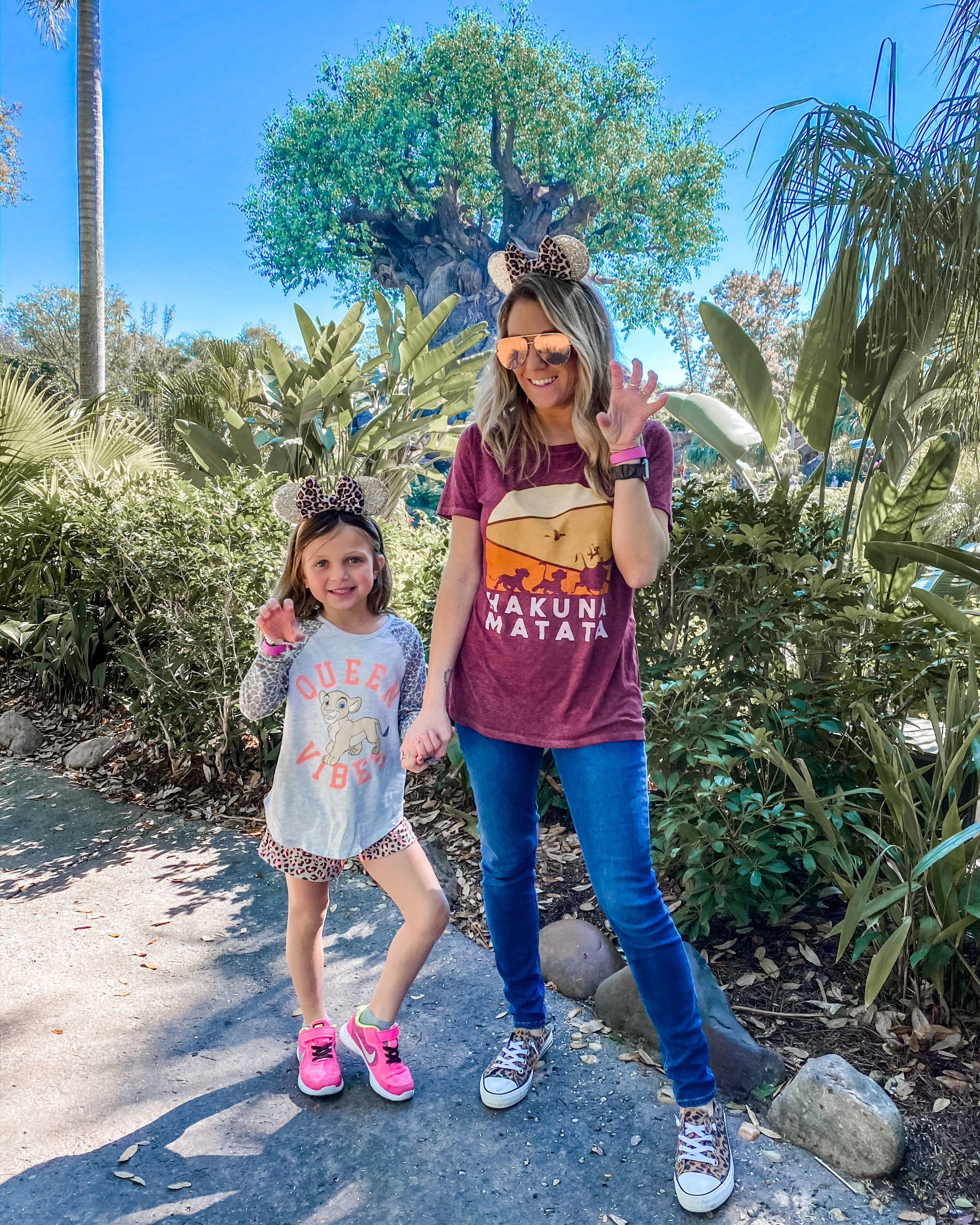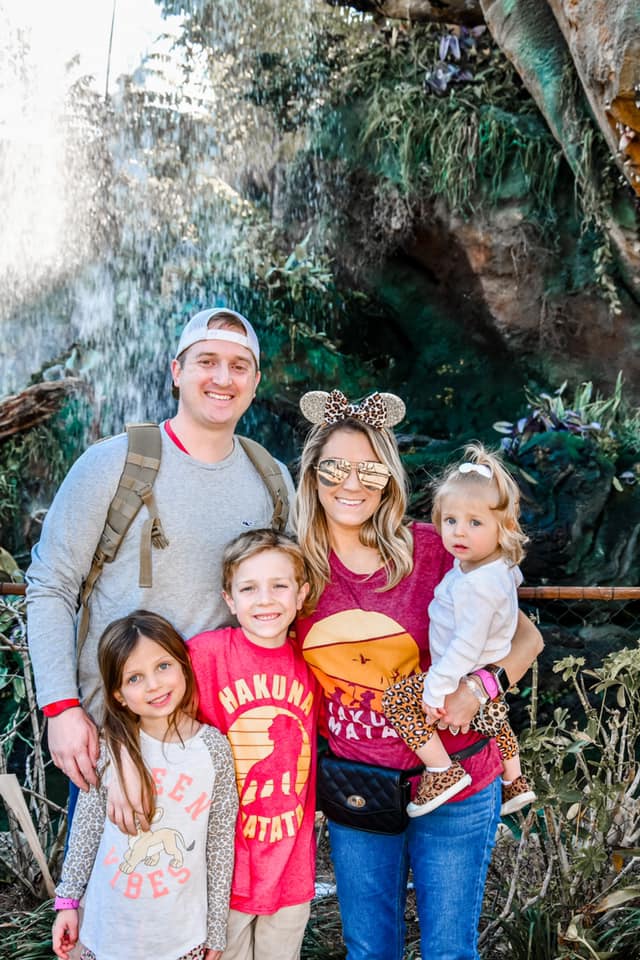 If matching and coordinating outfits aren't your thing, just dress for comfort. You're going to be doing a lot of walking and exploring and you'll want to be comfortable! Leggings, shorts, jeans, t-shirts, and sweatshirts will probably be your best bet. You could also do Disney Bounding, which is when you wear colors and styles that are inspired by Disney characters. Look it up.. there's TONS of info out there!
You're going to have a magical time regardless, so enjoy! xo
PIN FOR LATER