I was SO impressed by the products in the Sugar 'n' Spice Vox Box! Can you believe all of these products were sent to little old me to try?!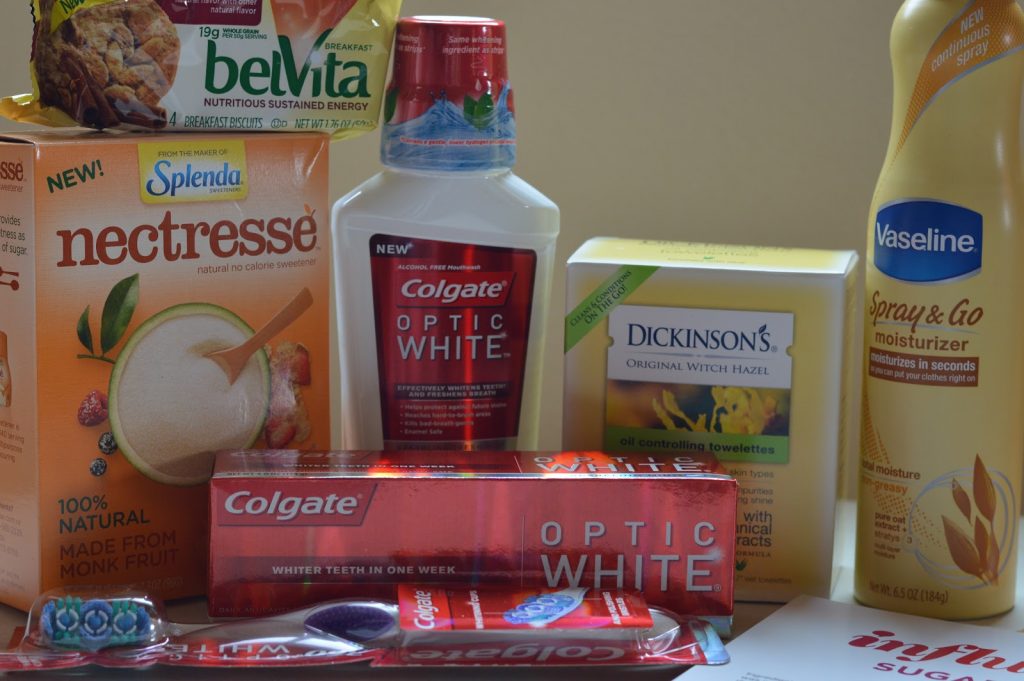 My favorite thing, hands down, were the belVita breakfast bars. They were thin, crispy, and were the perfect healthy choice for breakfast. They tasted like cookies but were super healthy and nutritious. A friend asked if they kept me full and to be honest, I ate them with other things, so I am not entirely sure. I would imagine it would depend on the person though 🙂
Splenda introduced me to Nectresse; 100% natural sweetener made from Monk Fruit. I thought this was less sweet than the original Splenda, which I prefer, however knowing it's natural made me feel better about using it every morning.
Colgate Optic White provided me with the ultimate whitening experience! A toothbrush, toothpaste and mouthwash. I really loved this toothbrush because the bristles allow even the littlest grooves in the teeth and gums to get cleaned. I love that the toothpaste wasn't overwhelming in taste, nor did it make my teeth and gums sensitive. My husband really liked the mouthwash (I'm not a fan of mouthwash in general) and we both can definitely notice a difference in the color of our teeth.
Dickinson's Original Witch Hazel oil controlling toilettes: NOT a fan. The scent was SO strong and intense, I felt like I was rubbing my face with alcohol and spices. I couldn't even breathe while using these and was forced to throw out the box out.
Vaseline Spray and Go moisturizer was AMAZING! It smelled fresh and went on super smooth and even. Hours later, I was still feeling like I just sprayed it on. Would absolutely recommend this to anyone who hates thick, gunky lotion!
Thanks again Influenster! Loved all of these products… and apparently someone with little hands liked them too! Lesson learned: watch your belVita breakfast biscuits very closely…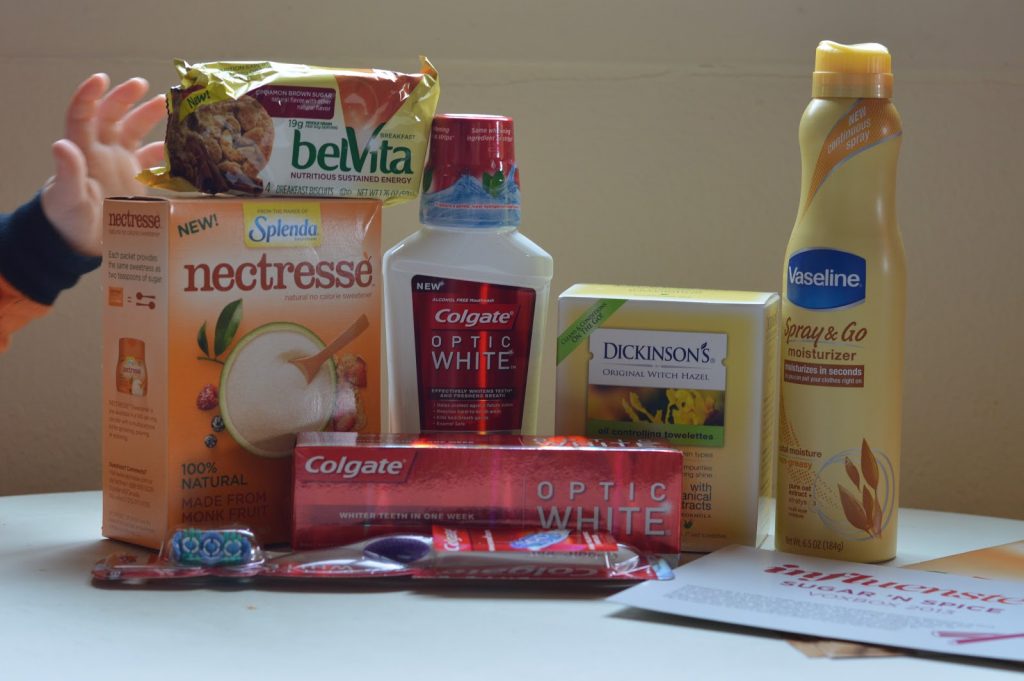 "Check out this month's featured blog, Life According to Kenz"