This Tips for flying with preschoolers post and giveaway are in partnership with Nakturnal. All opinions are my own.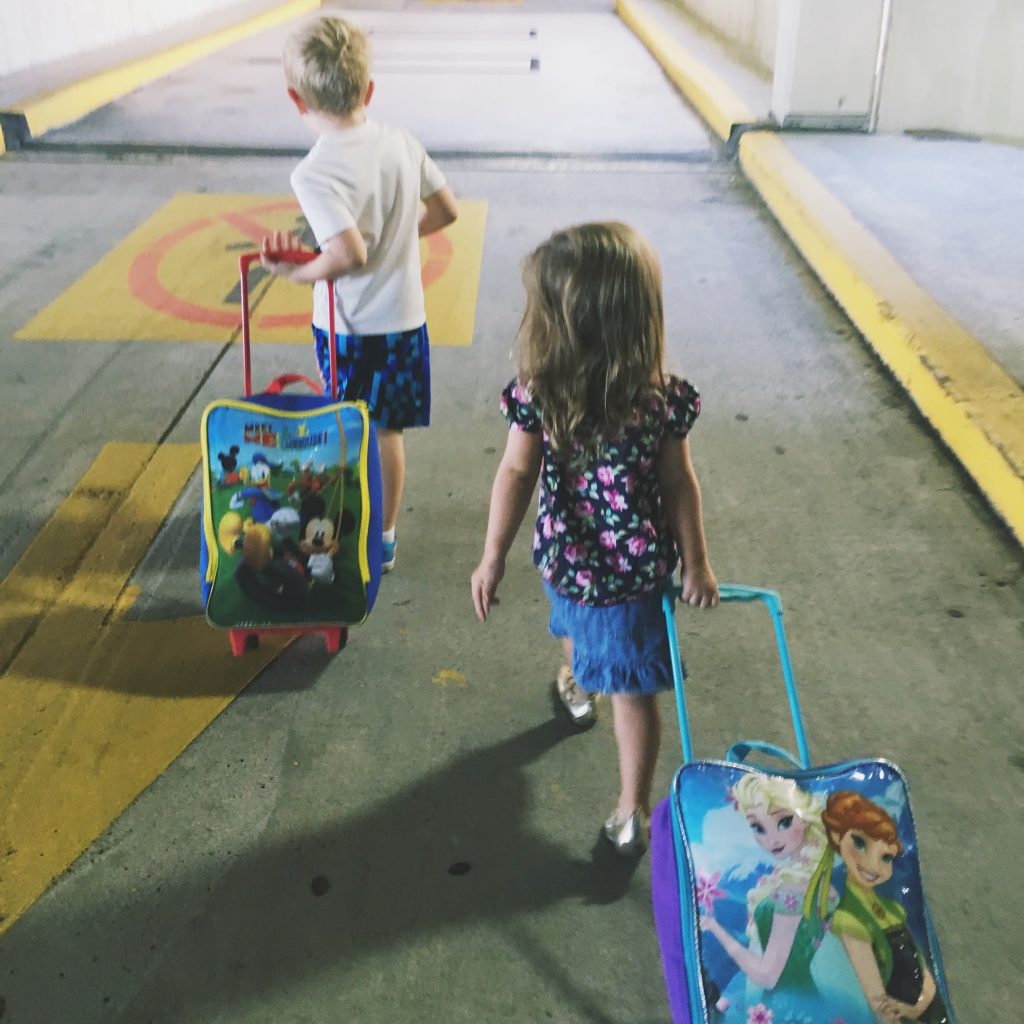 It's been a while since I've gotten on a plane with the kids by myself. And after our last trip, I know why.
I won't sugar coat things; flying with preschoolers is HARD. And it was SO different than the last time I wrote about traveling with kids…
Especially with two so close in age. I don't think I stopped correcting their behavior once during the trip through the airport or on the plane. I mean, kids that age aren't meant to sit still for long periods of time. So what do you do when you have no other choice and have to fly with them? I wrote a list a while back about traveling with kids but now that they've gotten a little older, I've had to revise it a little.
Let's start with the things you can do before you even go on the trip.
Here are a few tips for flying with preschoolers: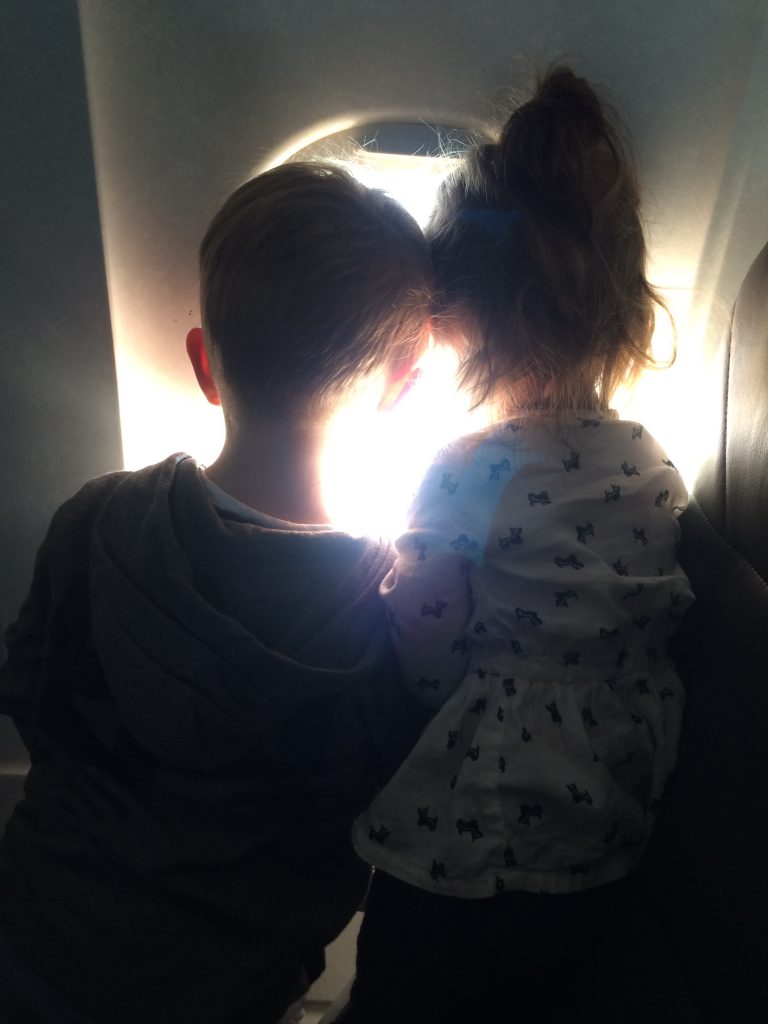 Flying With Preschoolers
Prep the kids. Let them know you'll be going on a trip and that they're going to have to follow directions and listen. I know, you're thinking preschoolers will let this go in one year and out the other. But if you keep reminding them "x days until our trip! But only if you can behave and listen. Otherwise, they won't let us on the plane!" If anything else, it's worth a try and doesn't hurt.
Let them help pack their bag. This will get them excited and make them feel special that they have their own bag. I bought my kids little rolling suitcases and they were so excited to roll their own luggage through the airport!
Traveling with carseats. We had the worst experience last time we did this and vowed we would never do it again. But it's because we weren't prepared. We got the car seat gate check bags but we made the mistake of trying to carry them. Little did we know they make these amazing car seat travel carts to pull the car seat! And the kids can even ride in them if they get tired of walking 🙂
Britax carseats and strollers offer a ton of different styles and options!
Pack snacks. Lots and lots of snacks. Pack different options and use them in the airport, on the plane, and something for after the plane. You obviously can't pack drinks so bring sippy cups and buy a drink as soon as you clear security. Don't leave it for the last minute when it's time to board and someone says "I'm thirsty." These sippy cups are great because you can toss them!
Also, usually kids this age can't chew gum so try to bring snacks that they can chew when the air pressure changes! Gummies and fruit snacks are great!
Dress them in shoes that come off and on easily. They do not have to take off their shoes when they go through security but they will most likely want to take off their shoes on the plane. My daughter was actually standing barefoot in the airplane bathroom at one point (I'm gagging thinking about it) and it's because we couldn't get her shoes on in time.
Invest in a tablet. And make sure you have movies downloaded. I made the mistake of only loading games on one instead of movies and it was horrendous. And if you have multiple kids, make sure you have the SAME things on both. Otherwise, they'll fight over it the whole time.
Buy "kid" headphones. My son was complaining the ones he had didn't block out the noises on the plane and ended up using mine. SO make sure you have ones that will cover their ears completely… and stay on.
Go with the flow. After all of this, nothing is going to go the way you planned. I hate to burst your bubble but let's be realistic. I know it's stressful, and that's okay. I may have said some things I'm less than proud to admit but you know what? Everyone handles stress differently and if you do the best you can, that's all you can do.
To help you start planning your next trip while flying with preschoolers, I'm giving away a $50 gift card. Just enter the giveaway below and a winner will be randomly selected next Friday, October 14th. Good luck!