10 things to do with kids in Chicago
Traveling to the Windy City with the family? Here are 10 things to do with kids in Chicago! 
I've been to Chicago more times than I can count, but never with my kids. So when we decided to make a weekend out of it while traveling to my cousin's wedding, I had to get creative and think of things to do with kids in Chicago!
But let me tell you, there are a TON of fun things to do in the city with kids in tow! Here were some of our favorites:
Shedd Aquarium: This aquarium is amazing and you can totally spend hours here. Between different exhibits, aquatic shows, and more, there's something for everyone to enjoy! We loved touching the stingrays and the dolphin show was AMAZING! Some of our favorite exhibits were Amazon Rising, Caribbean Reef, and the Wild Reef. But they are all SO wonderful!
Lincoln Park Zoo: This zoo is actually FREE which makes it even better! It's not overly big and has a lot of smaller animals but it's still a wonderful zoo.
Museum of Science and Industry: We actually didn't have time to take the kids here which is unfortunate because they would have loved it. They have different rooms with things like Tornado Alley, U-505 submarine (yes, the real thing!), a coal mine, and so much more. I also recommend going during the holidays if you can and checking out their Christmas Around the World Exhibit. You can read more about that here.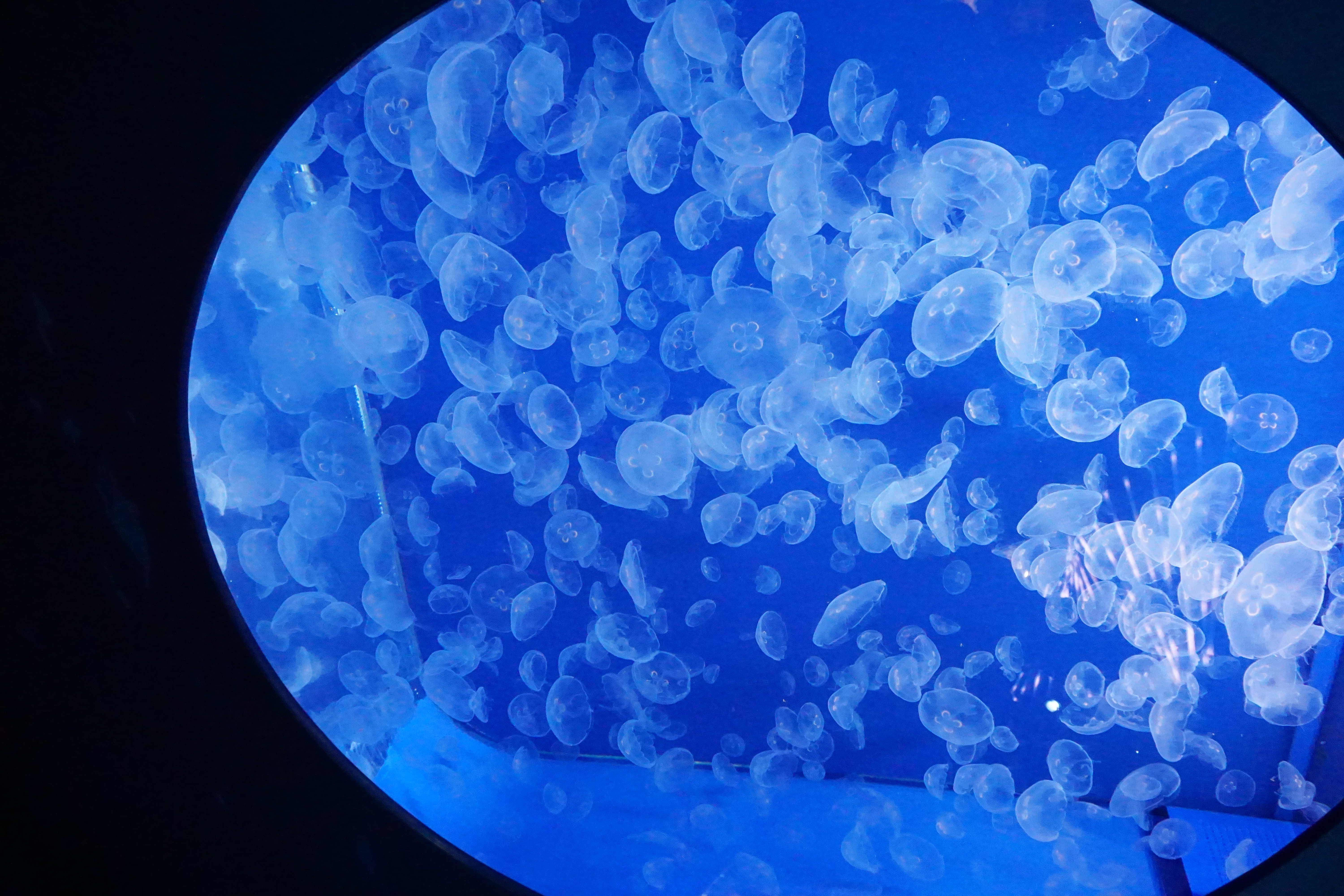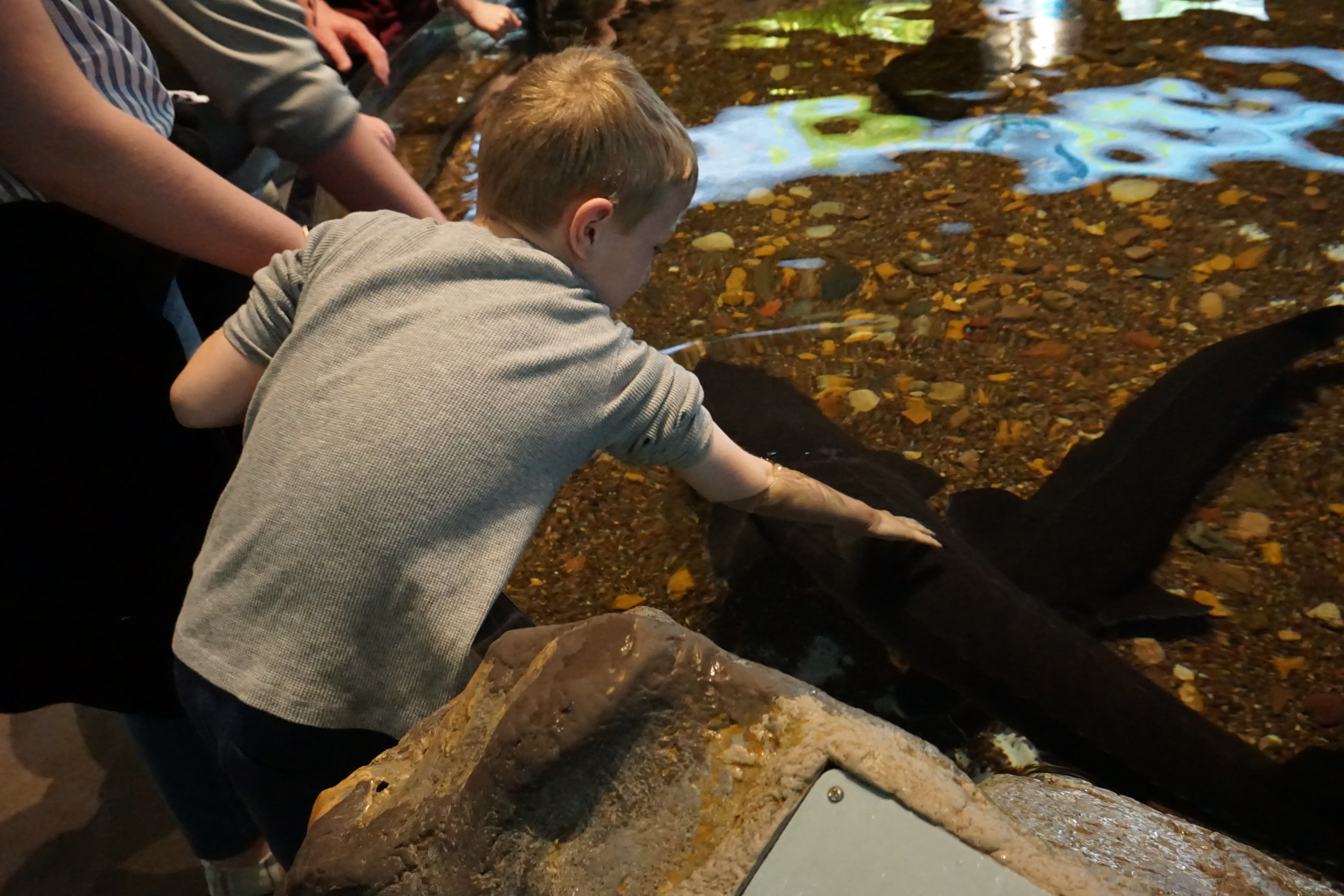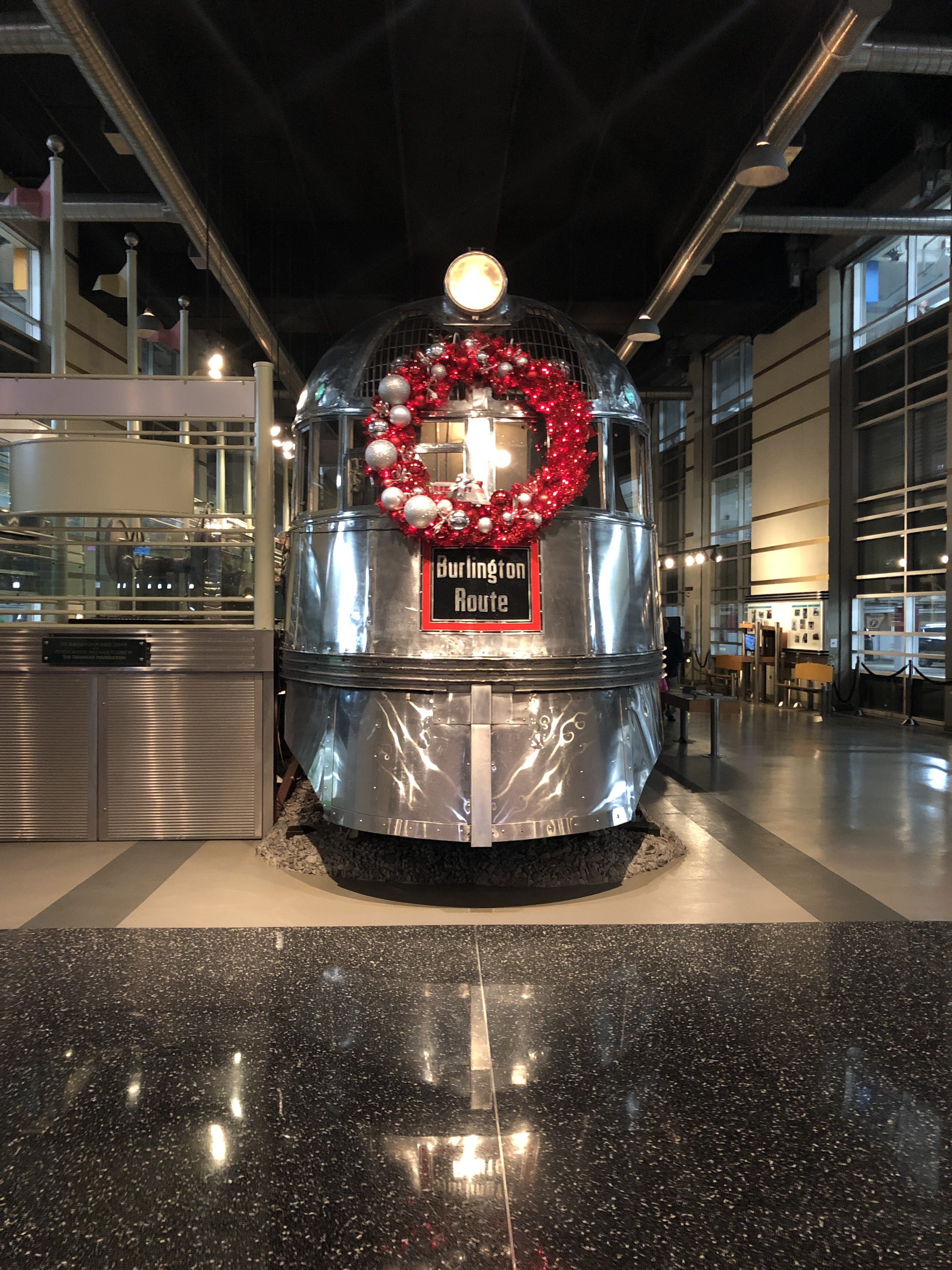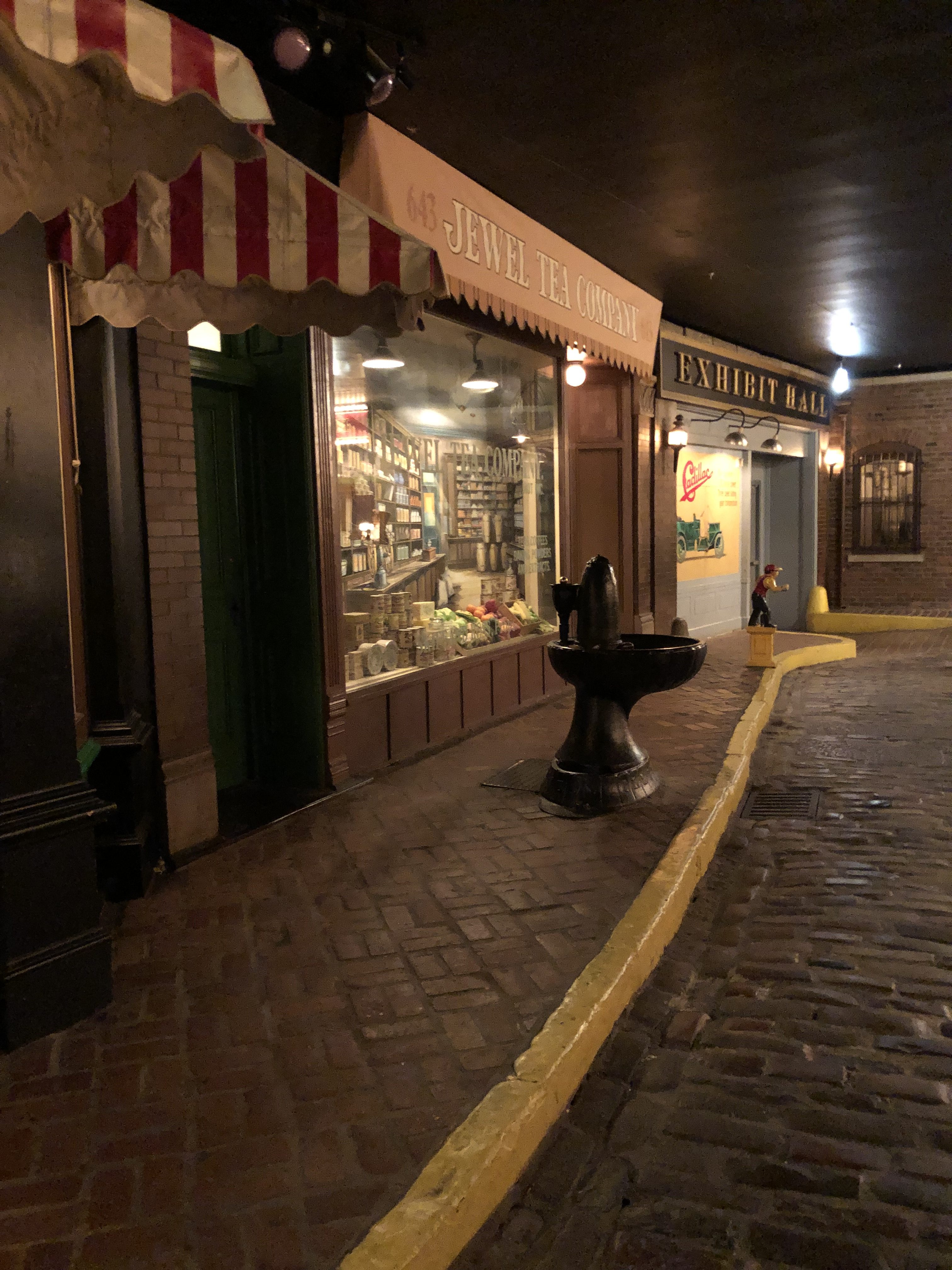 American Girl Doll cafe: This was probably one of the highlights of our trip, but not sure if my daughter or I enjoyed it more. We made a reservation for tea and it was super impressive. It was adorable; your American Girl doll gets her own little seat, with a placemat, plate, utensils and tea cup. They bring a box of questions for you and your child to answer while waiting for the food to come out. And then it's definitely way more food than I imagined, plus tea and an adult beverage for me! Can't recommend this experience enough.
Jojo's Milk Bar: This was one of the coolest little shops! Not only do they have the most unreal (and Instagrammable) milkshakes, but their burgers and fries were on point too. We ended up getting 3 different milkshakes and all sharing but none of us could finish one! Totally kid-friendly and the size of the shakes will leave them in awe!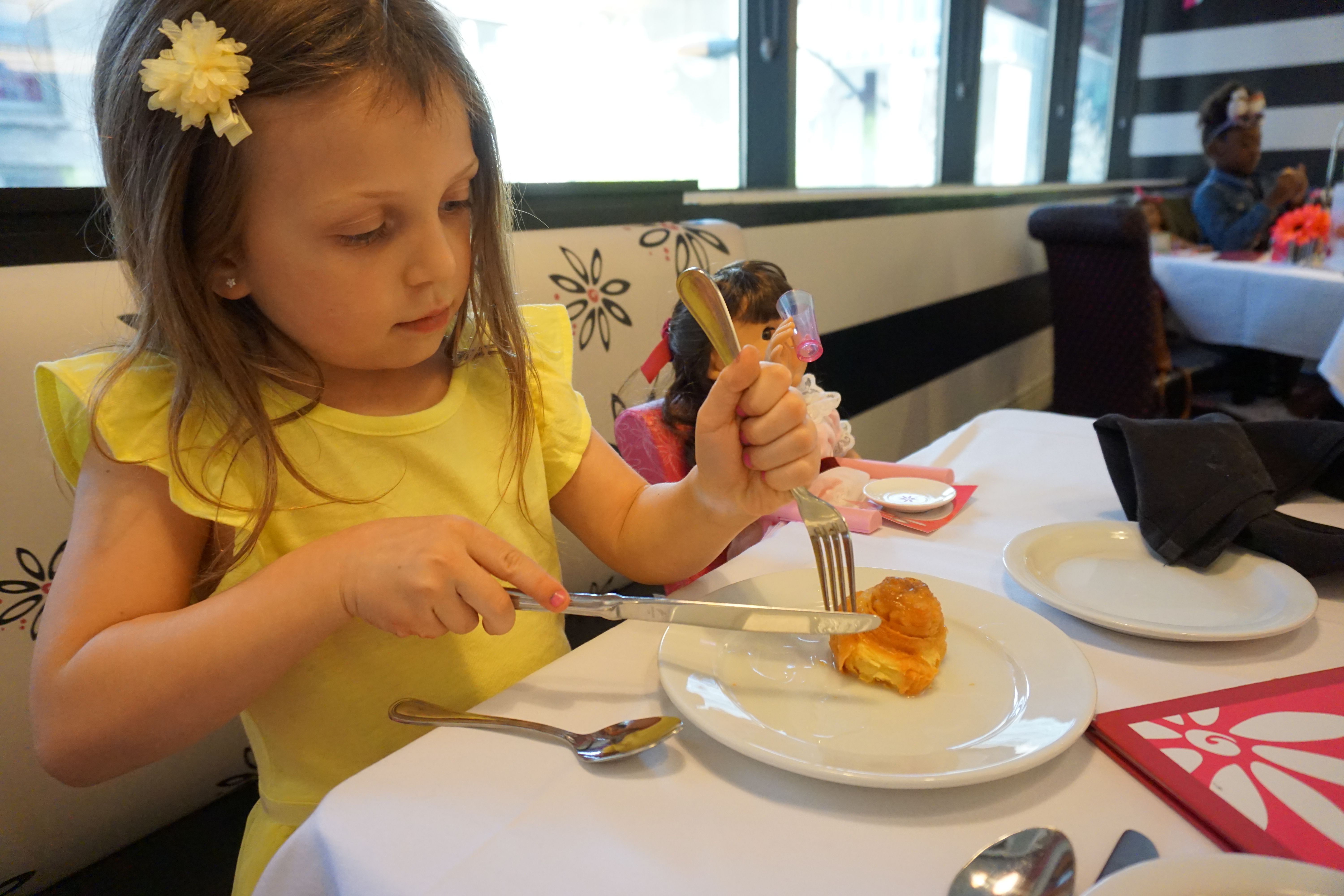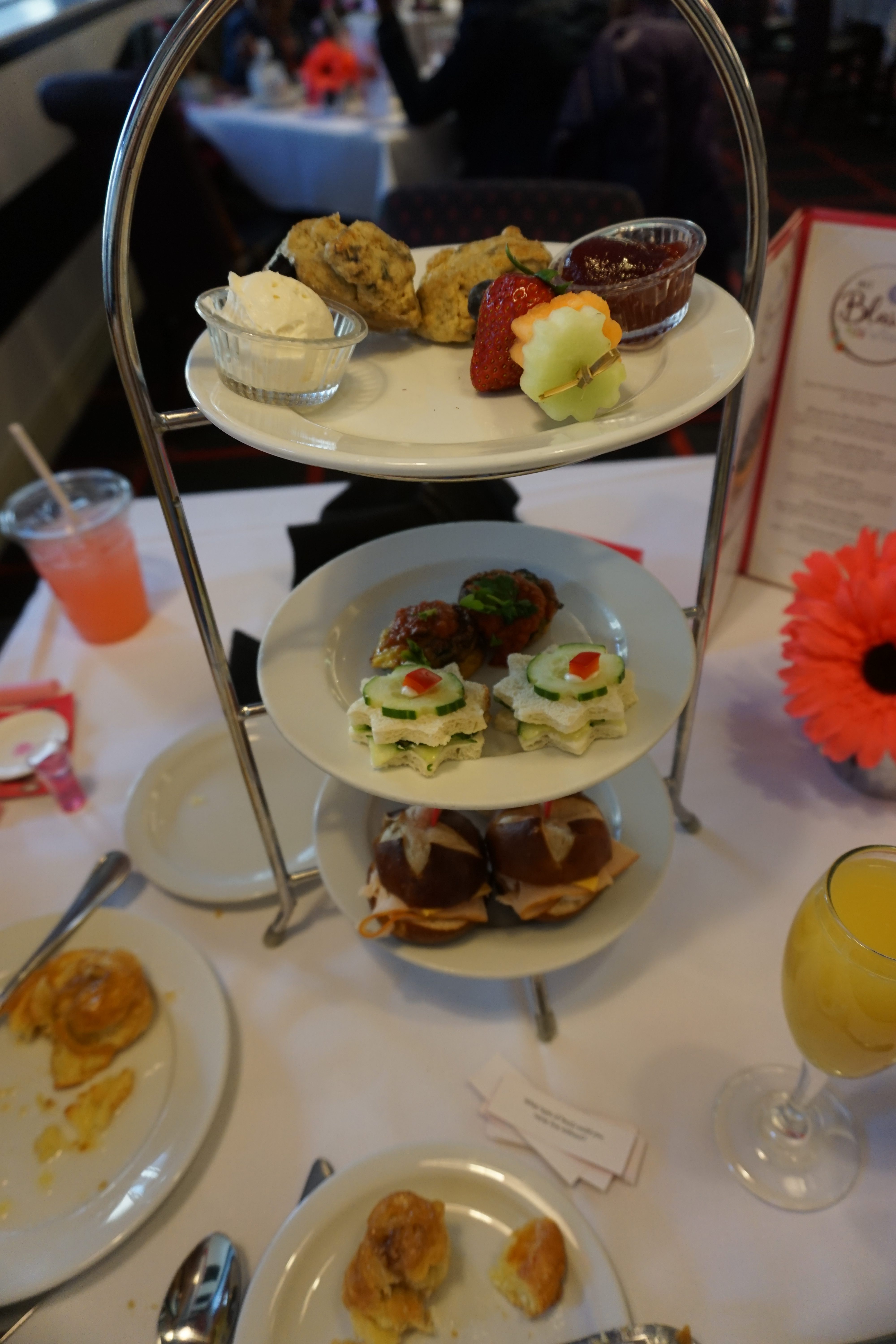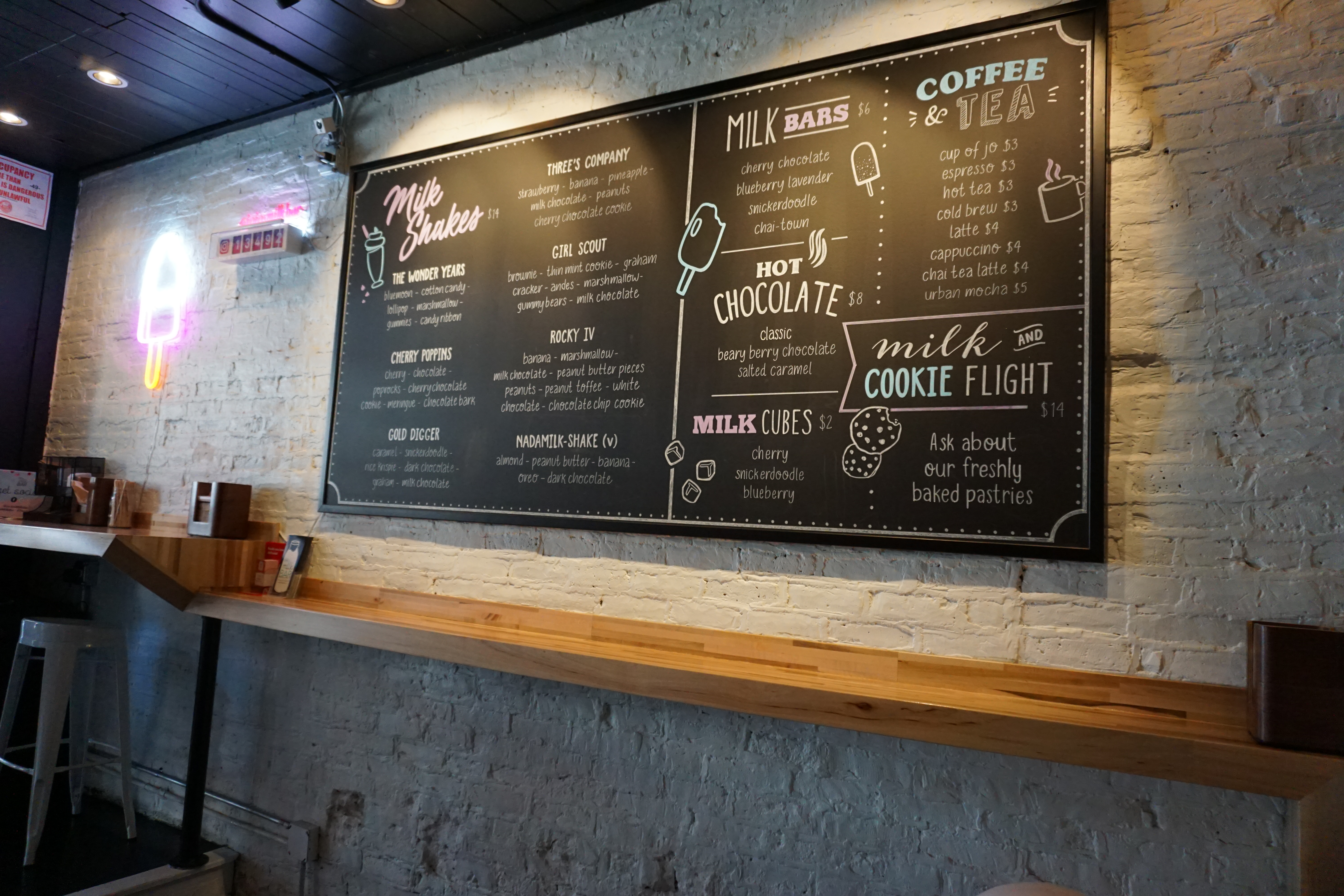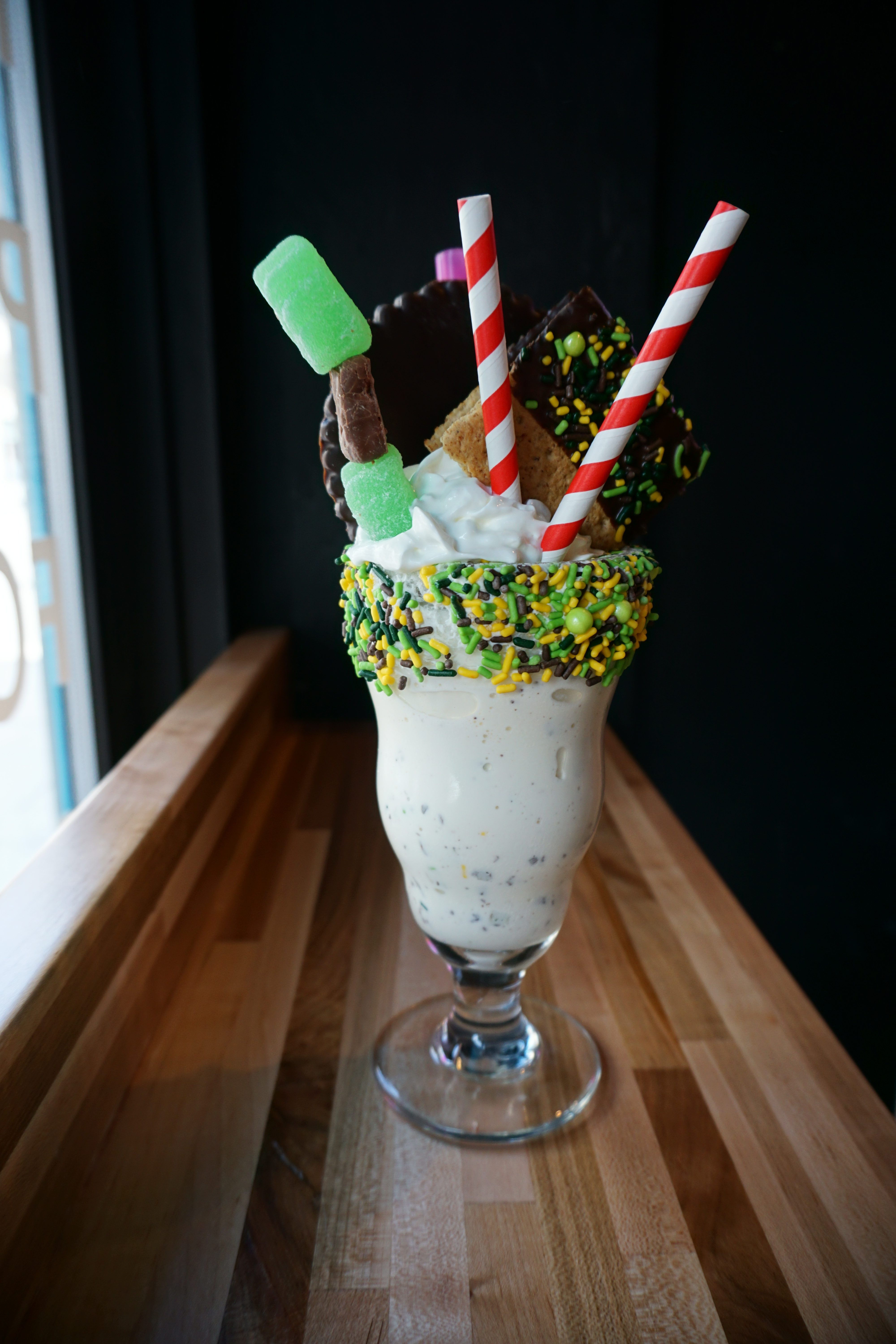 Navy Pier: Another iconic stop in Chicago, Navy Pier features food, retail shops, Imax theater, 150 ferris wheel and so much more! Not to mention the views of beautiful Lake Michigan and the city.
Millennium Park: It wouldn't be a visit to Chicago without a stop at "The Bean" at Millennium Park. One of the most iconic landmarks in Chicago, the kids will get a kick out of seeing themselves  and taking all the selfies.
Blue Man Group: I've seen this show a few times and it's AMAZING. It's family-friendly, interactive, and the sights and sounds will keep the kids captivated the entire time. The show features three "Blue" men as they play with different beats, colors, sounds, substances, and more! And if you're in the front few rows, you'll get a poncho. That should tell you something 😉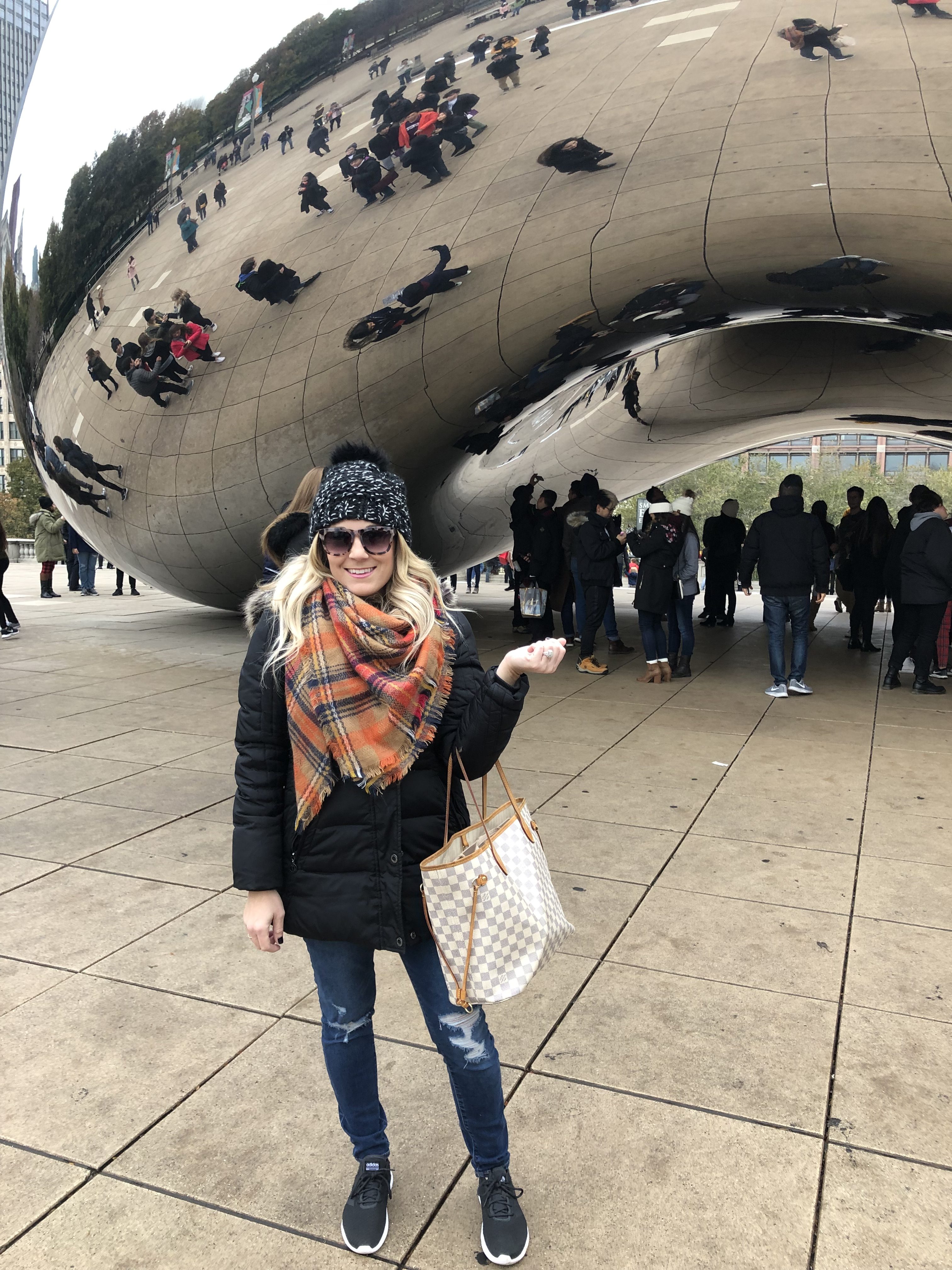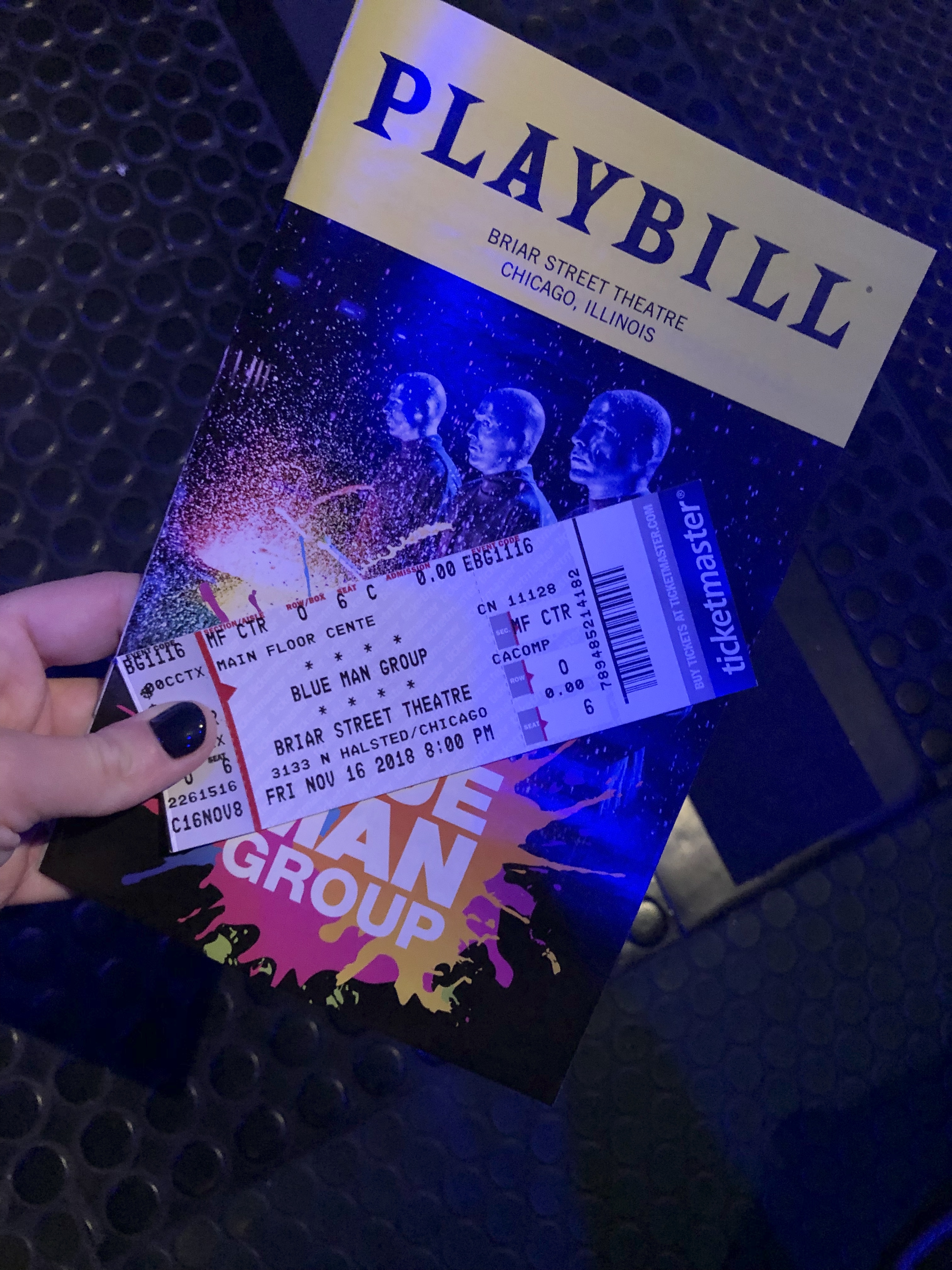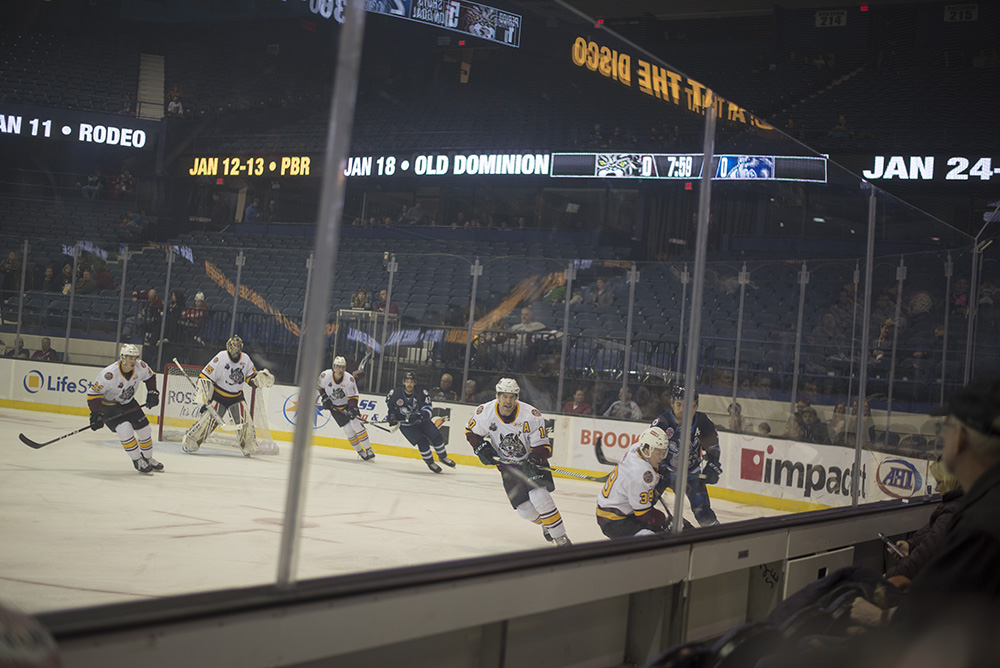 Chicago Wolves Hockey game: Super family oriented and a little less intense than a Blackhawks game, making it fun for everyone in the family! They offer a variety of promos, activities, and special events and it's super close to the airport!
Skydeck Chicago: If you're looking for a little thrill and to take in the views of the city, Skydeck is the place for you! It's the tallest building in the Western Hemisphere and allows you to step out 4 feet from the building. Which can be somewhat terrifying but it's also a SUPER cool thing to do!
If you're going to do a few of the things I've mentioned, definitely look into the CityPass. It's a great way to see more than one of these attractions but at a discounted price of 50% off. Bonus: you can get expedited entry into a lot of the attractions.
There are so many things I haven't been able to do in the city but if we're being honest, Chicago has my heart and I can't wait to get back again!
Have you been to Chicago with kids? Anything you'd recommend?!