The secret to perfect beach waves.
This shop has been compensated by Collective Bias, Inc. and its advertiser. All opinions are mine alone.
#BeBeachBlonde #CollectiveBias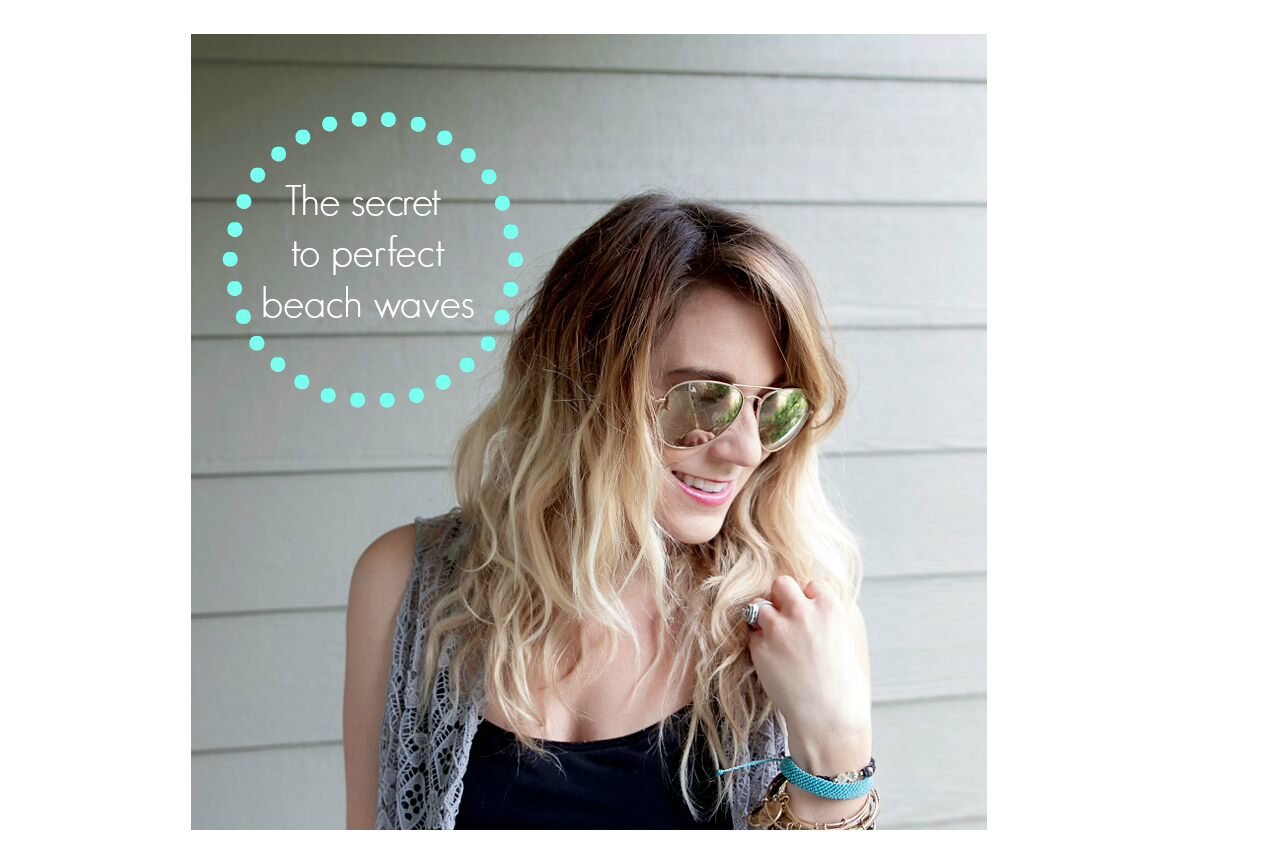 There's nothing better than your hair right after coming out of the ocean. Seriously, my hair looks amazing and better than anything I can recreate on land. But of course I can't leave it like that, nor do I live near an ocean I can go to everyday. A girl can dream, right?
So the next best thing is to recreate the same type of beach waves in the comfort of my own home. I've gone from extremely curly hair to slightly wavy hair to somewhere in the middle. But I'm convinced that whether you're a blonde or brunette, straight or curly hair, this method can work for you. And so can these products 🙂
The secret to perfect beach waves:
1. Wash and condition your hair at night. Your hair will hold better the next morning. Try the New John Frieda® Beach Blonde™  Cool Dip purifying shampoo and Smooth Seas detangling conditioner from Target. They don't leave your hair super silky, which is what you want when it comes to beach waves. It's all about the texture, not super soft hair.
2. Use a wide tooth comb in the shower instead of brushing your hair when you get out. When you get out, scrunch your into the towel; you're trying to preserve whatever wave you already have.
3. Using a generous amount of John Frieda® Beach Blonde ™ Sea Waves™ Spray, scrunch your hair as you move around your head. Flip your head upside, get the sides, and the top.
4. Go to bed. Sweet dreams!
5.  The next morning, if you're one of those people who can't wear their hair "dirty", use a dry shampoo. If you absolutely MUST wash and condition your hair, it will still work. But sleeping on it gives it the extra "oomph" in my opinion.
6. Which brings me to step 6. Respray your hair with the Sea Waves™ Sea Salt Spray. Continue the same scrunching motion throughout your hair. If you need to tease the top for volume, go for it, but you should have some pretty good volume after scrunching.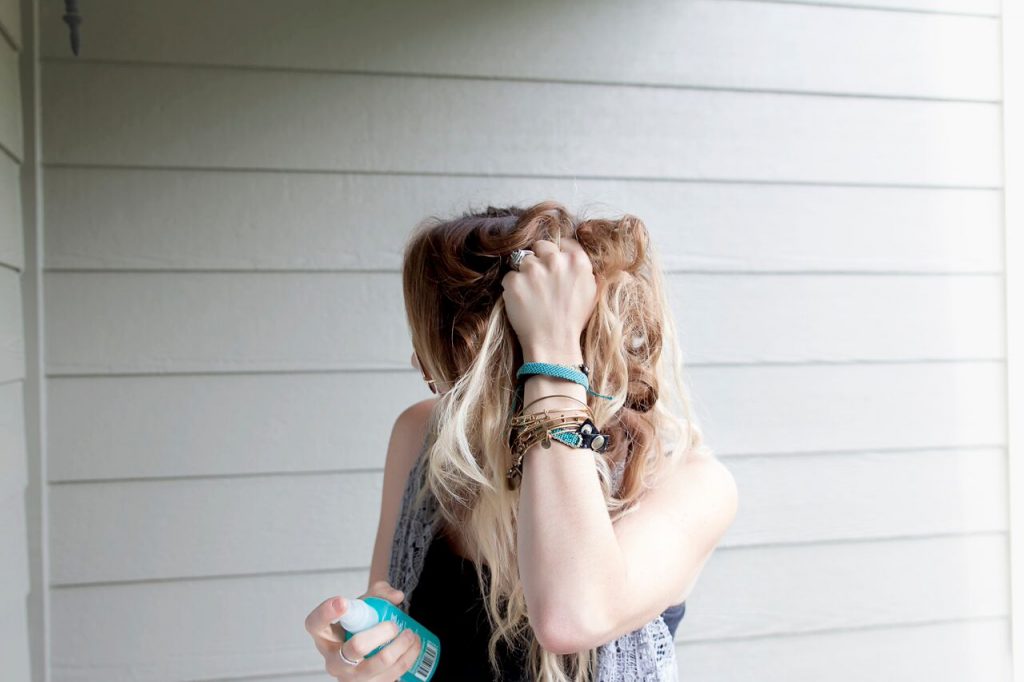 If it looks a little frizzy, feel free to run a serum or pomade through your hair. But you're supposed to look like you just hopped out of the ocean and have perfect wind blown hair…a little frizz is okay 🙂
So what was my secret? Sleeping with wet, sprayed hair over night and respraying your hair in the morning. If your hair isn't curly in the least bit, try braiding it and spraying it with hair spray on top of the Sea Waves™ Sea Salt Spray. This may help give it the wave effect. I would love to hear from anyone with straight hair who tries this method!
Now I just need to get to the beach and experience the real thing, right? But since that's not happening anytime soon, these will do just fine 🙂
How do you get perfect beach waves? Do you use products? Do you sleep overnight with it in?