Holiday Style: Black Velvet Dress
Happy HOLLA days babes. How is it already the end of 2017? I feel like this past year has been extremely intense and I'm looking forward to a new year, new start. I'm not one to set resolutions or anything like that but I do like the idea of starting over. Fresh fresh.
We've decided to do things a little differently this year since our family is huge and just keeps growing! SO our normal family Christmas Eve party has been moved to the day before Christmas Eve. So we can all spend actual Christmas Eve in our own homes and not have to rush anywhere.
I'm not going to lie, I'm a little sad because that's been the the way we've done it since I was born. So 30 years of Christmases. But what can you do? At least most of us are still able to get together (we'll miss our Chicago fam dearly!) and celebrate.
Our Christmas Eve is pretty laid back but it's also fun to get dressed up. That makes the holidays feel extra special. This black velvet dress has been in my closet since last winter and I am still obsessed with it. It fits perfectly and the back is just like SURPRISE! It's fun back here! I've linked a few similar ones below if you're in the market for a good black velvet dress!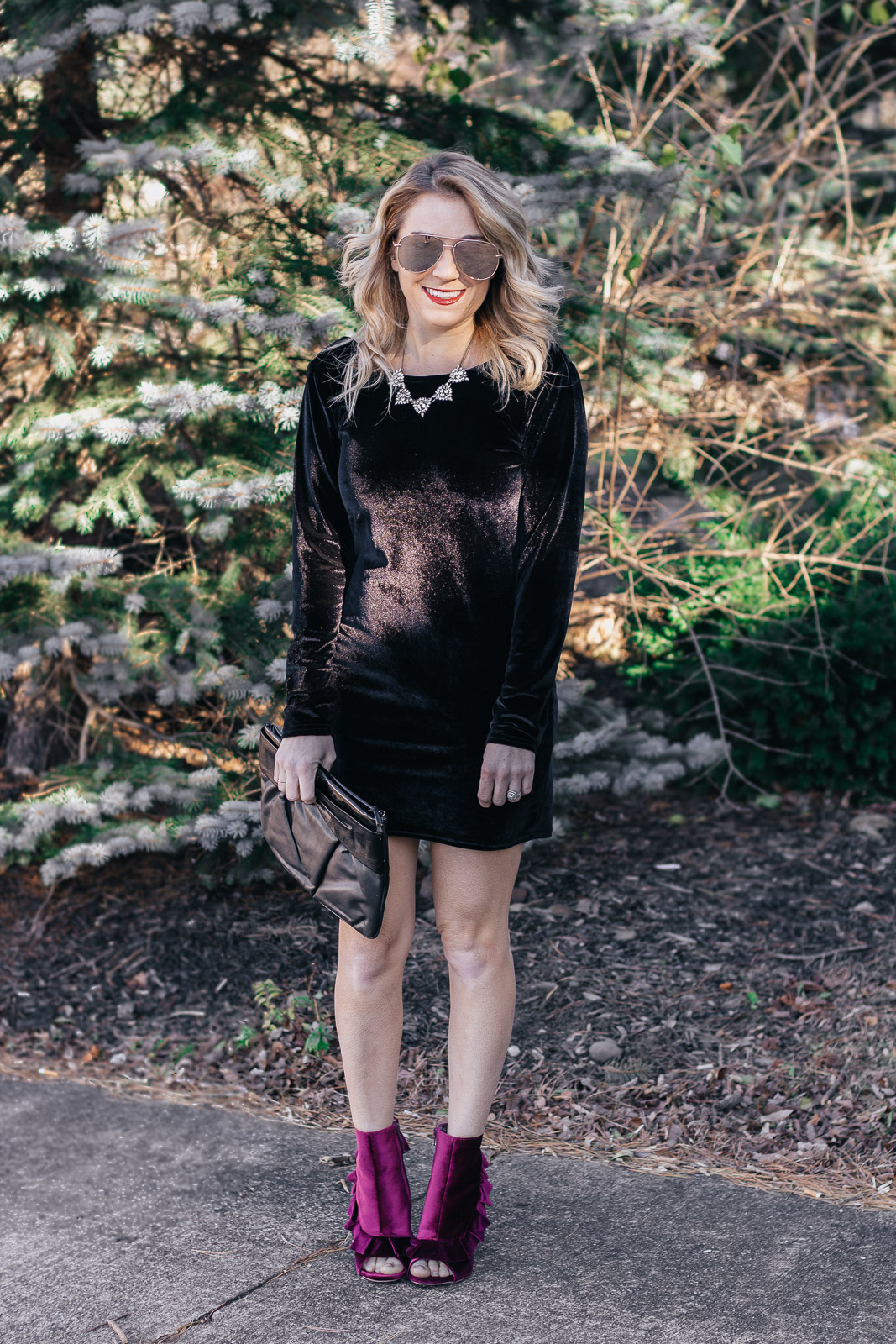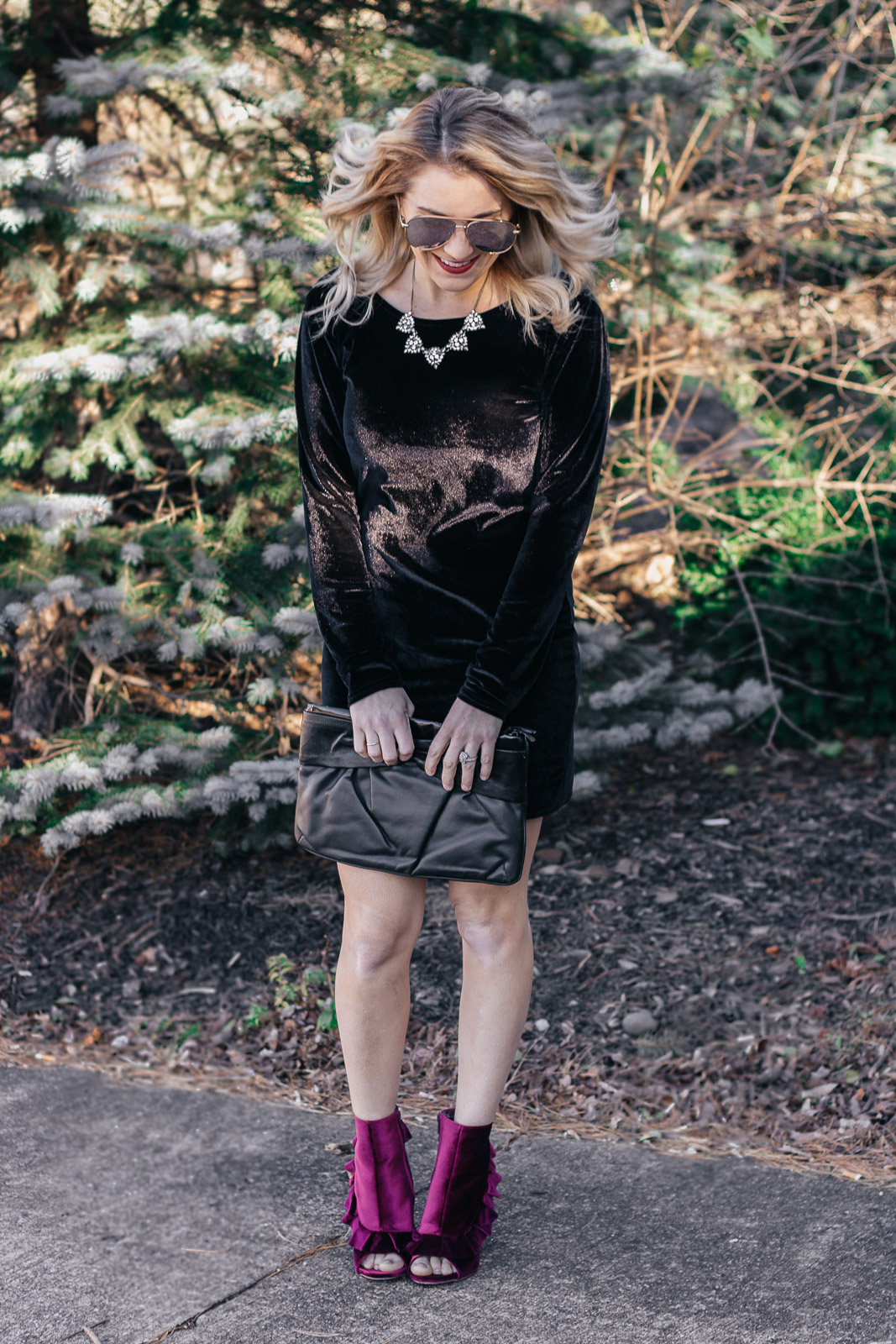 I forgot to skip my JustFab boutique last month (sorry husband!) so I picked out these gorgeous velvet shoes. I mean, can we just look at the ruffles?! But honestly the color alone makes them a game changer. And for only $39.95, ya can't beat it!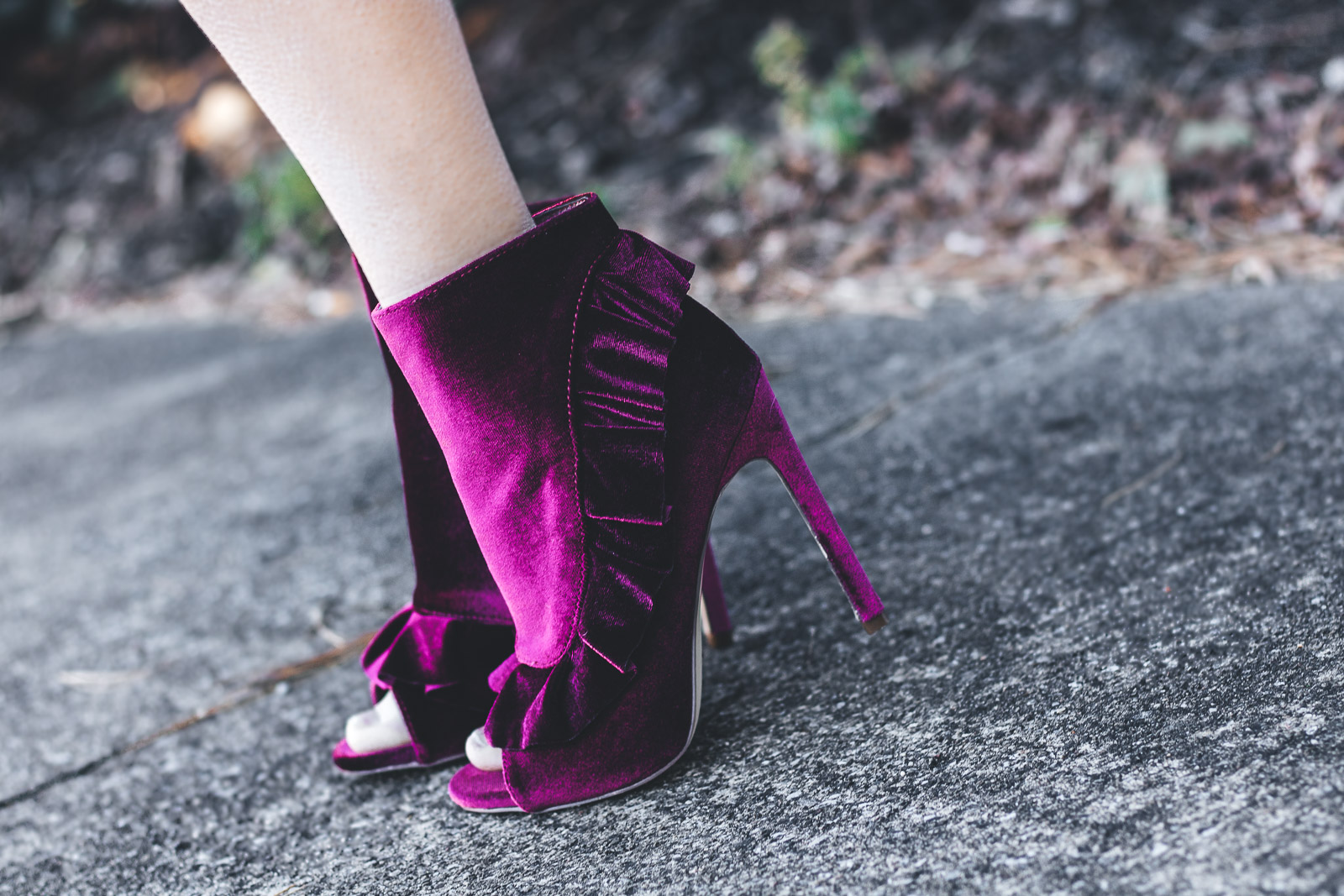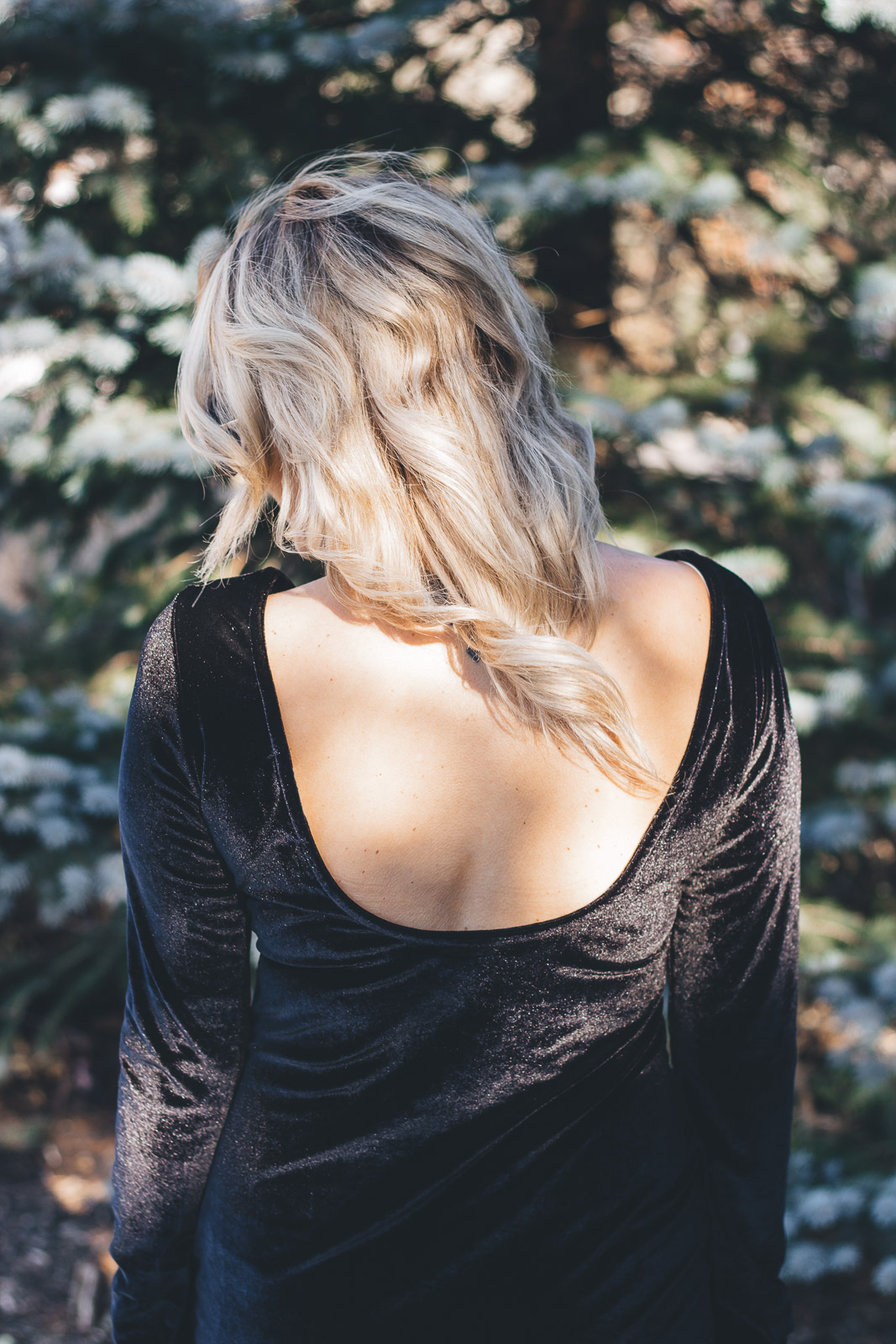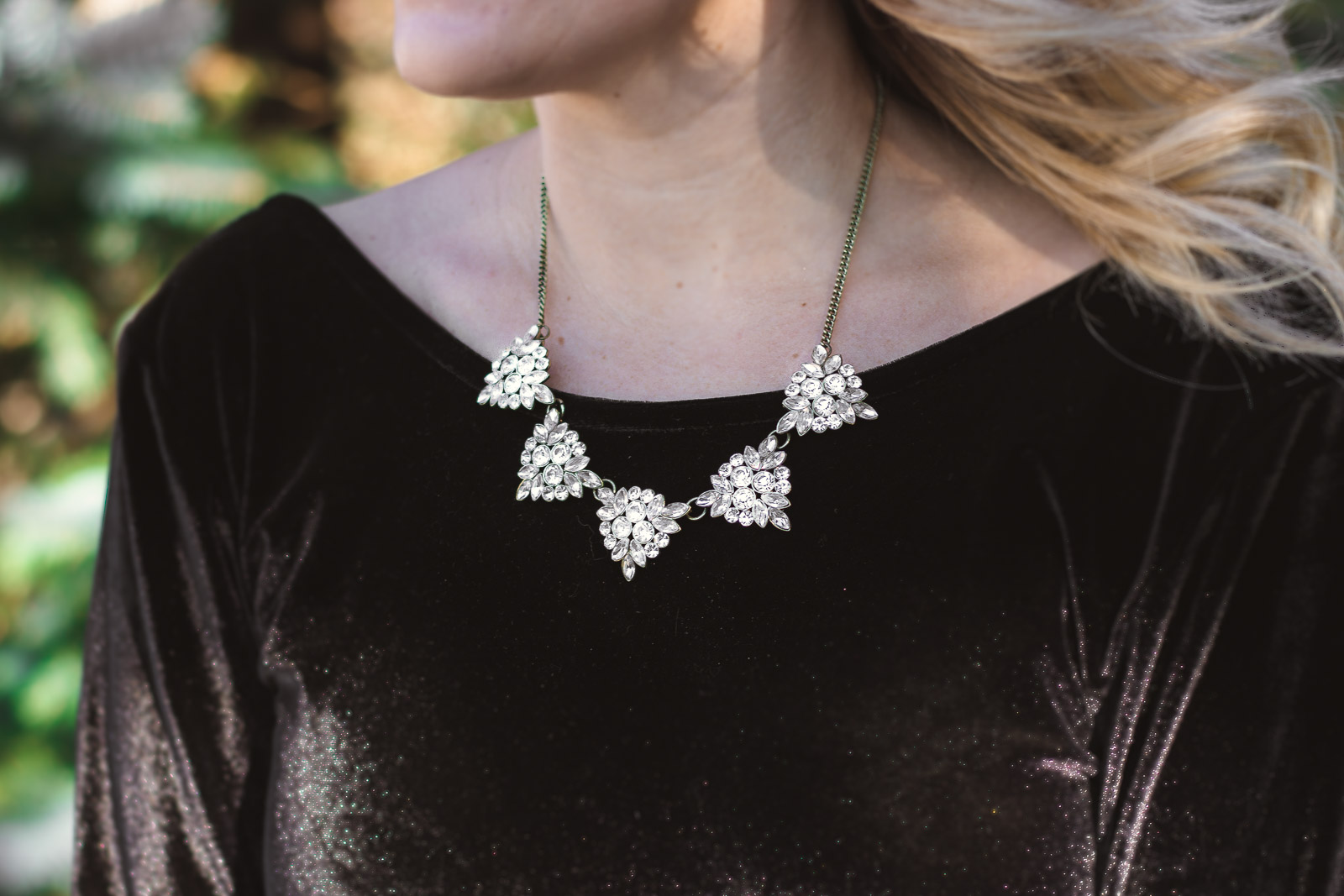 This necklace is honestly an oldie too but it's still the perfect piece to glam up the basic black velvet dress. I know, people don't traditionally think of black for holiday parties but I say the heck with it… where whatever you want! I think the velvet makes it perfect for holiday parties but throwing on a pair of colored pumps helps seal the deal. I wish I had a forest green pair of velvet shoes because that would have been to die for!
I am counting down the days until our Christmas festivities begin. Stay tuned for more holiday looks over the next few weeks! XO