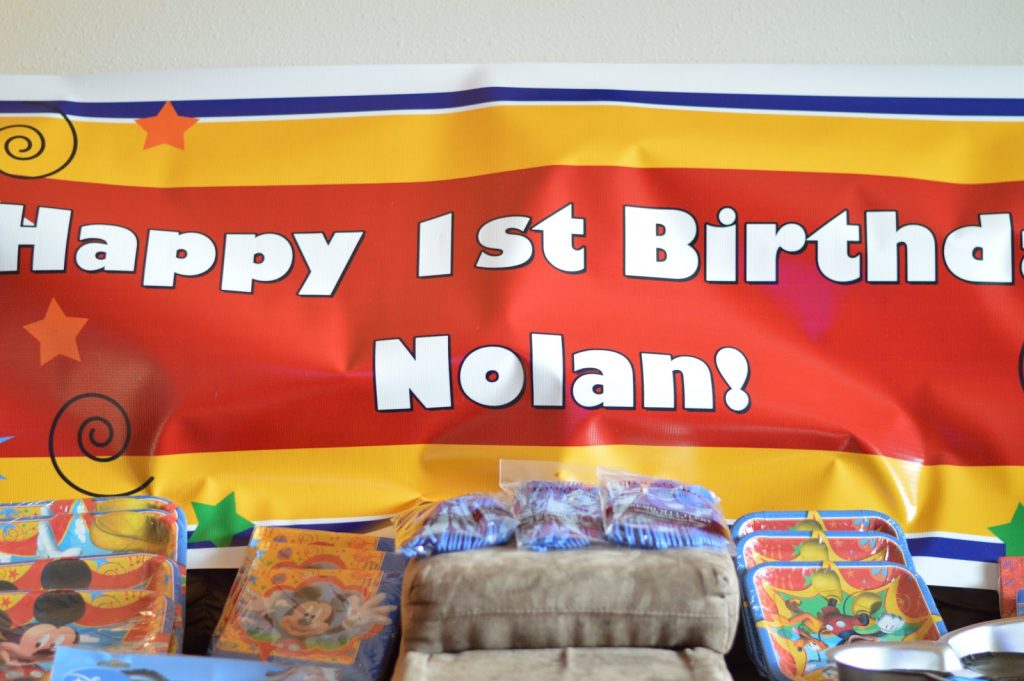 With Bubba's 1st birthday coming up, I've been searching website after website for the perfect party supplies. You only turn 1 once, right?!
I was contacted by Shindigz (funny how things work!) and given a chance to shop their store for party supplies! They offer a very generous military discount (20%) and have supplies for every type of party!
I wish I would have discovered their site earlier; how cute would it have been to throw a Welcome Home party for Z with
these
supplies?!

Maybe next time! Now onto to Bubba's birthday celebration…
We had been set on a Mickey Mouse theme but hadn't found the perfect party supplies yet… Shindigz to the rescue! Look at all of this ADORABLE stuff!
As you can see, Bubba was in amazement of Mickey Mouse on every item, so getting these pictures was quite the challenge. I can't wait to show it off at his birthday party (which of course, I will share pictures afterwards).
Christmas party? NYE party? Birthday party? Welcome Home party? Theme party? They've got it all! Check out their site, they've got a great selection!
And to get you started on throwing the best party ever, Shindigz has offered one my lovely readers a $50 gift certificate! Enter the Rafflecopter giveaway below and get to partying!