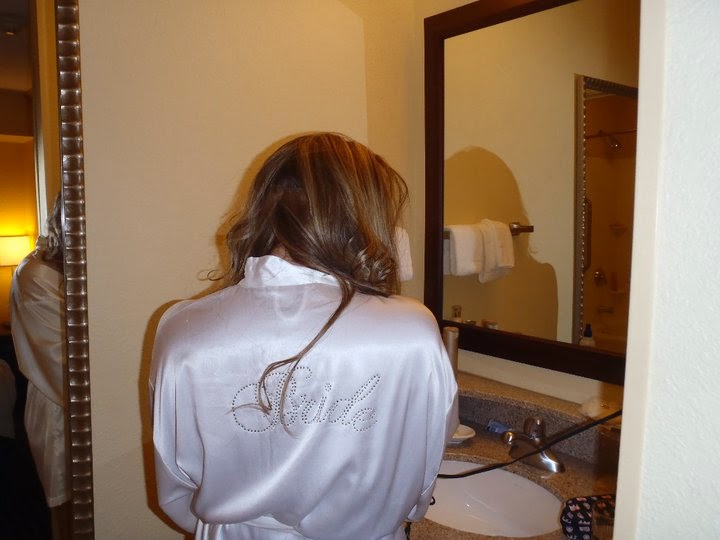 4 years ago today, I woke up after a restless night of sleep. I walked down to the gym in the hotel and ran a few miles to try and counteract the nerves. It was the day I would see my fiancé for the first time in two months, with 99% of our communication being through letters. It was the day I would marry my soulmate.
4 years ago today, I got dressed in the white dress I had chosen to exchange vows in. Our ceremony was going to be small and intimate, and a traditional wedding dress wasn't in the cards for me. My mom tied the blue sash around my waist to match the dress blue uniform my fiancé would be in after his Turning Blue ceremony.
4 years ago today, I watched my mom get emotional in the room as she sat there while I curled my hair. It hit her faster than it hit me that it was my wedding day. I had always envisioned my wedding day differently, but without knowing where Zach would be sent next, we decided to get married in a small ceremony in Georgia and then have our big wedding down the road.
4 years ago today, I sat in the stands watching hundreds of basic trainee graduates march into the lot. Tears filled my eyes; tears of pride, nervousness, and happiness. I scanned the blue uniformed soldiers to try and find mine amongst the mass. I found him, and watched him go through the ceremony with seriousness, a side of him that still made me uneasy because I was used to him being so silly and laughing with me. But then he saw me, and his grin was captured by his grandma. And will always be one of my favorite pictures because it's exactly how he looks at me everyday.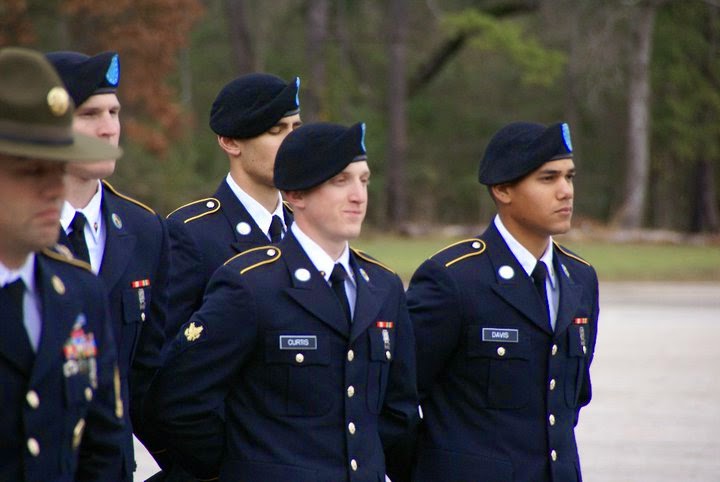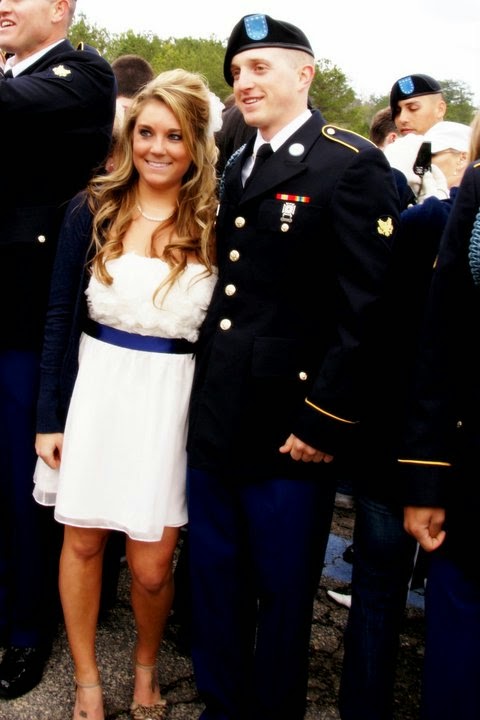 4 years ago today, we sat down to lunch with our families and prepared ourselves for the upcoming wedding ceremony. We went to the courthouse to get the paperwork, and then went to the spot where we had scheduled to meet the Reverend. We walked the grounds to find the perfect spot, and settled on a beautiful garden. We held hands as we promised to love and cherish each other, till death do us part. We kissed and just like that, we were husband and wife.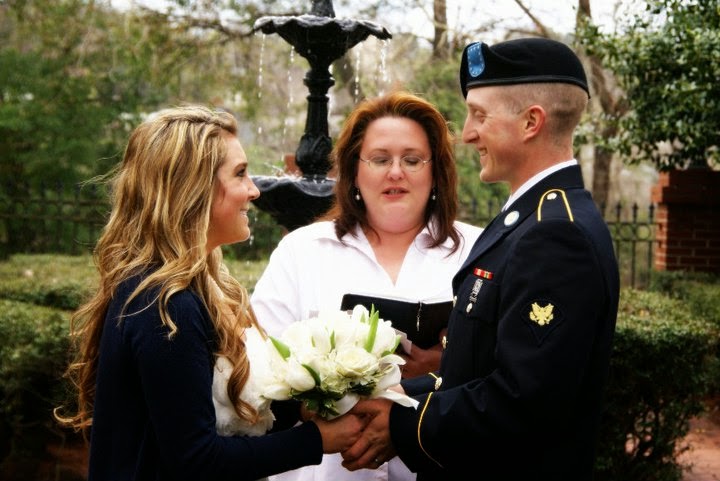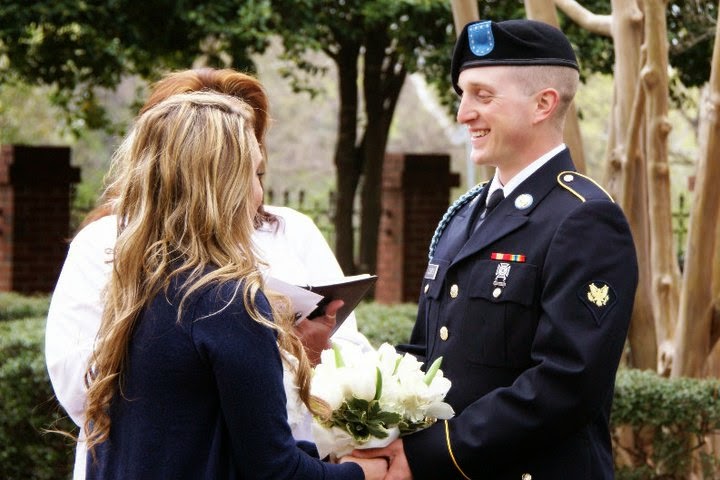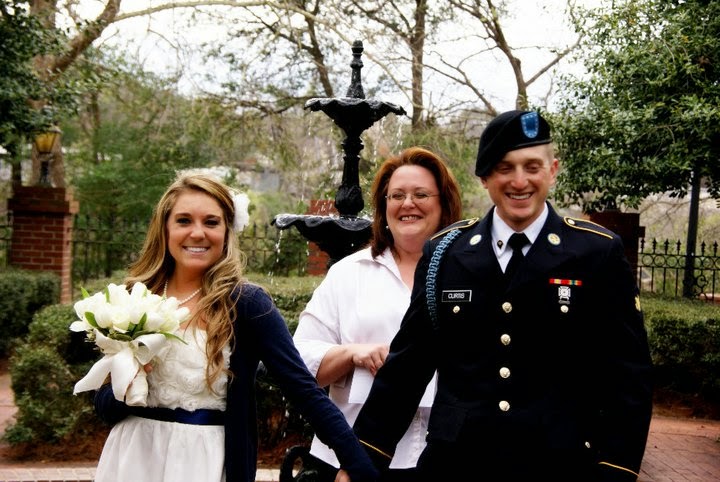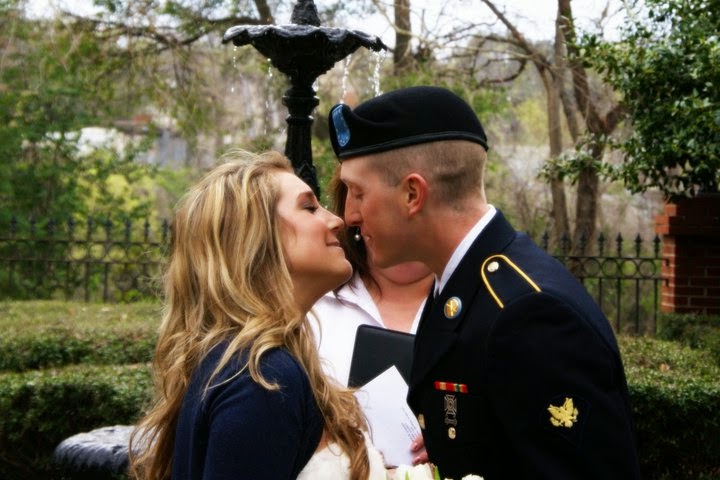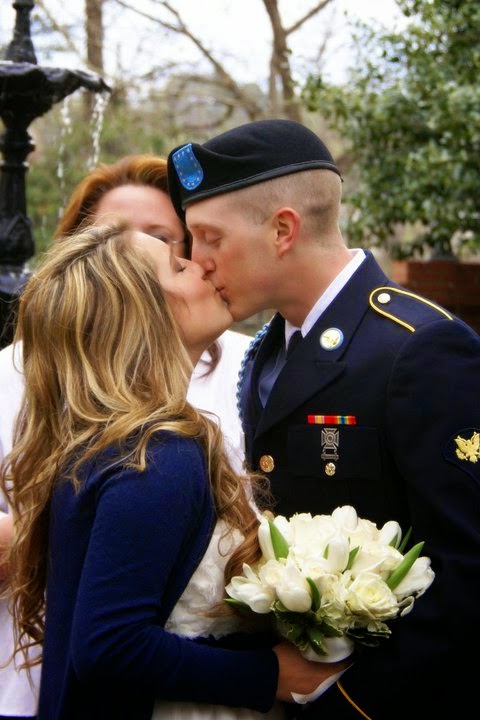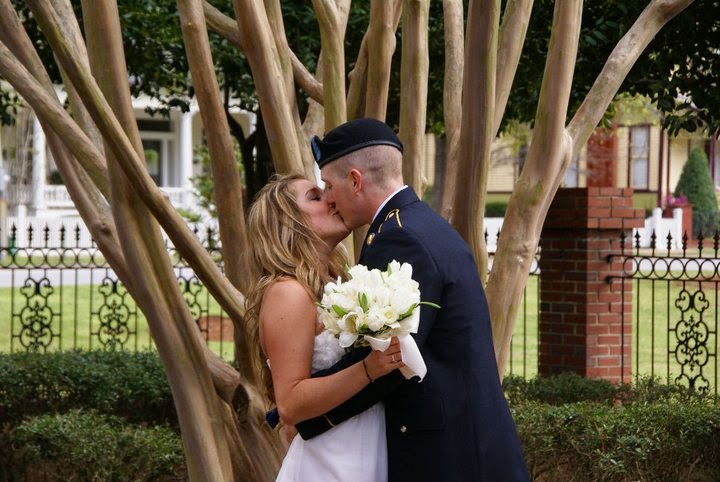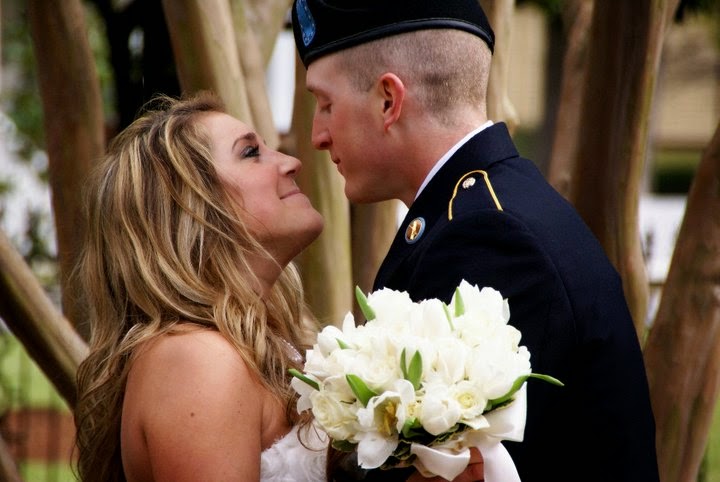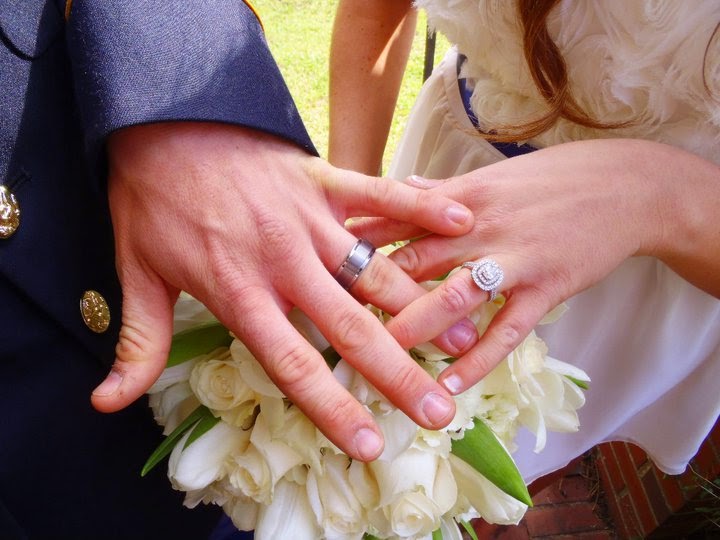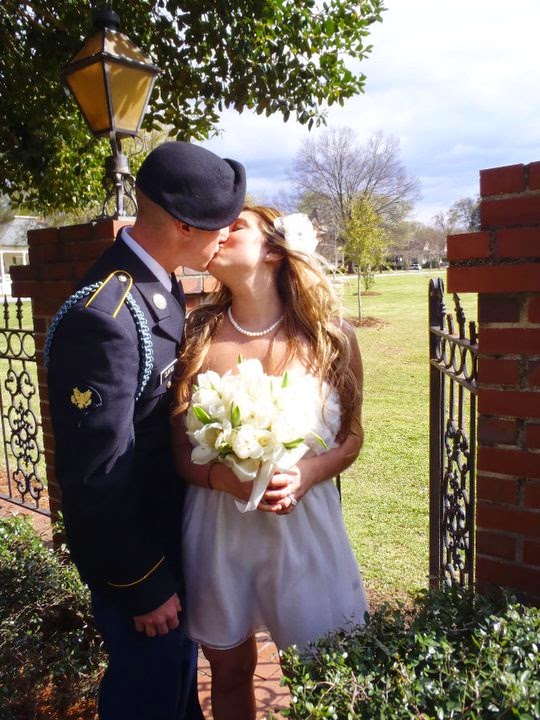 4 years ago today will go down as one of the happiest days of my life. After knowing each other for only 7 months, we had agreed to spend the rest of our lives together. Our entire relationship has been unconventional, but I wouldn't have it any other way. We have seen two deployments, three moves, two kids, and a ton of love and laughter.
4 years ago today, I agreed to support my husband in whatever endeavors he chose to pursue. I agreed to a life that I knew nothing about, and had only researched since meeting him. I had no idea what was going to happen in the following weeks and years, but I knew that I would have him by my side, and that was enough for me.
And it still is.
Happy anniversary to the most amazing man I've ever met. Our life isn't always glamorous, but our love only gets stronger as we experience it all together. I couldn't pick a better father for my children and am so blessed, as they are, to have you. Thank you for always putting us first and providing for us, in a line of work that isn't always easy. I am so proud of you for the sacrifices you have made and continue to make so that we and the rest of the country can have the freedoms they do. 
I love you. Yesterday, today, and tomorrow. And forever and always.