One of the questions I get asked the most when I chat with other pregnant women is "where are the best places to buy maternity clothes?" And the good news is, maternity clothes have gotten WAY cuter than they used to be. Even since I was pregnant with N seven years ago (how is that even possible?) there have been so many advances in styling the bump!
Here are a few of my favorite places to buy maternity clothes.
Target: Target is already one of my favorite spots for clothing. And while they don't carry a ton of pieces in store, they do have a lot more online. Including my favorite jeans! They have a small panel on the sides instead of the ones that go way over your belly. Well you can buy those there too but I prefer the ones with the small panel.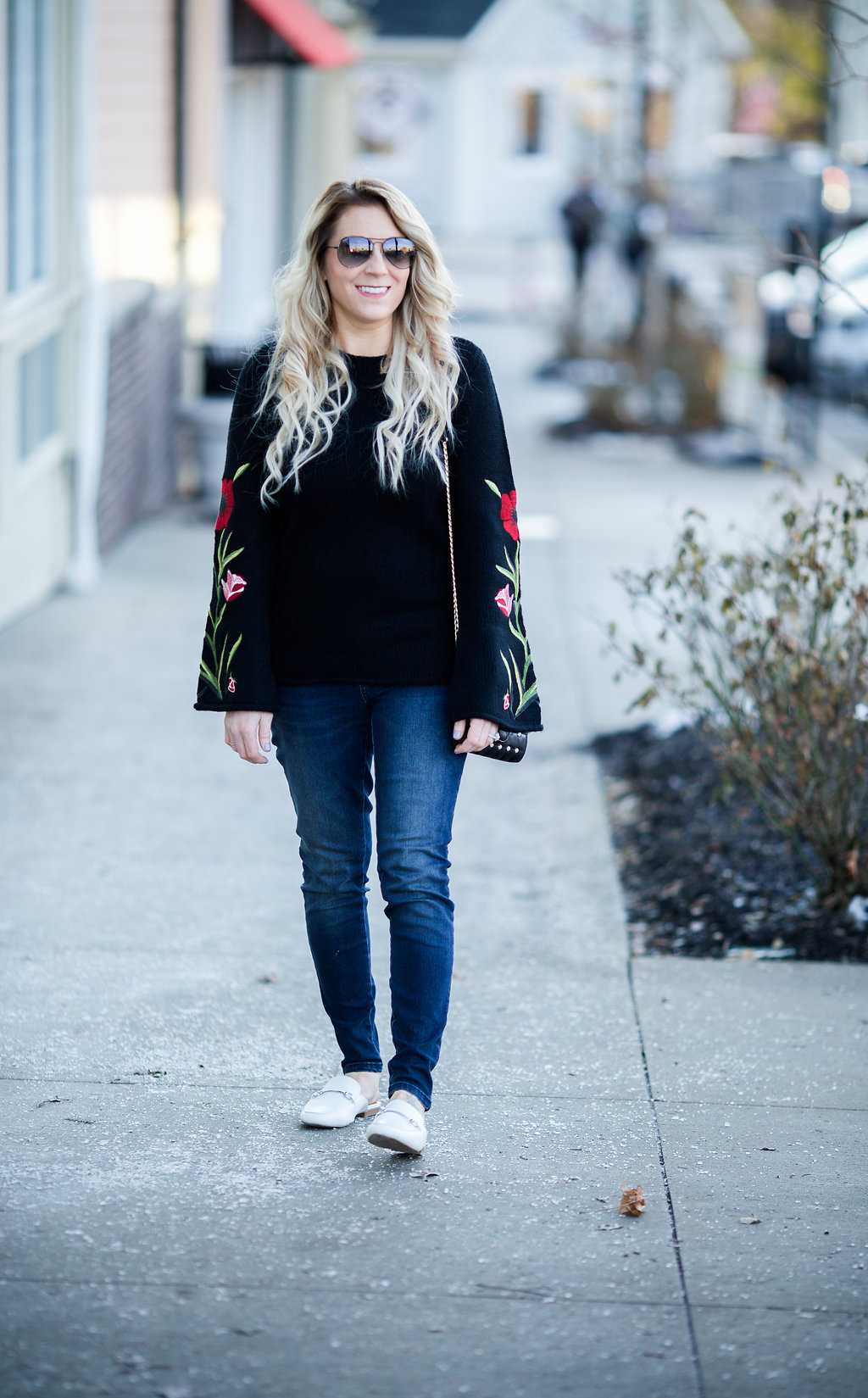 PinkBlush Maternity: I love love love PinkBlush. And while some of their items are more expensive, there are a lot of reasonable priced items too. They have the best selection of dresses for formal events, baby showers, maternity pictures and everyday wear.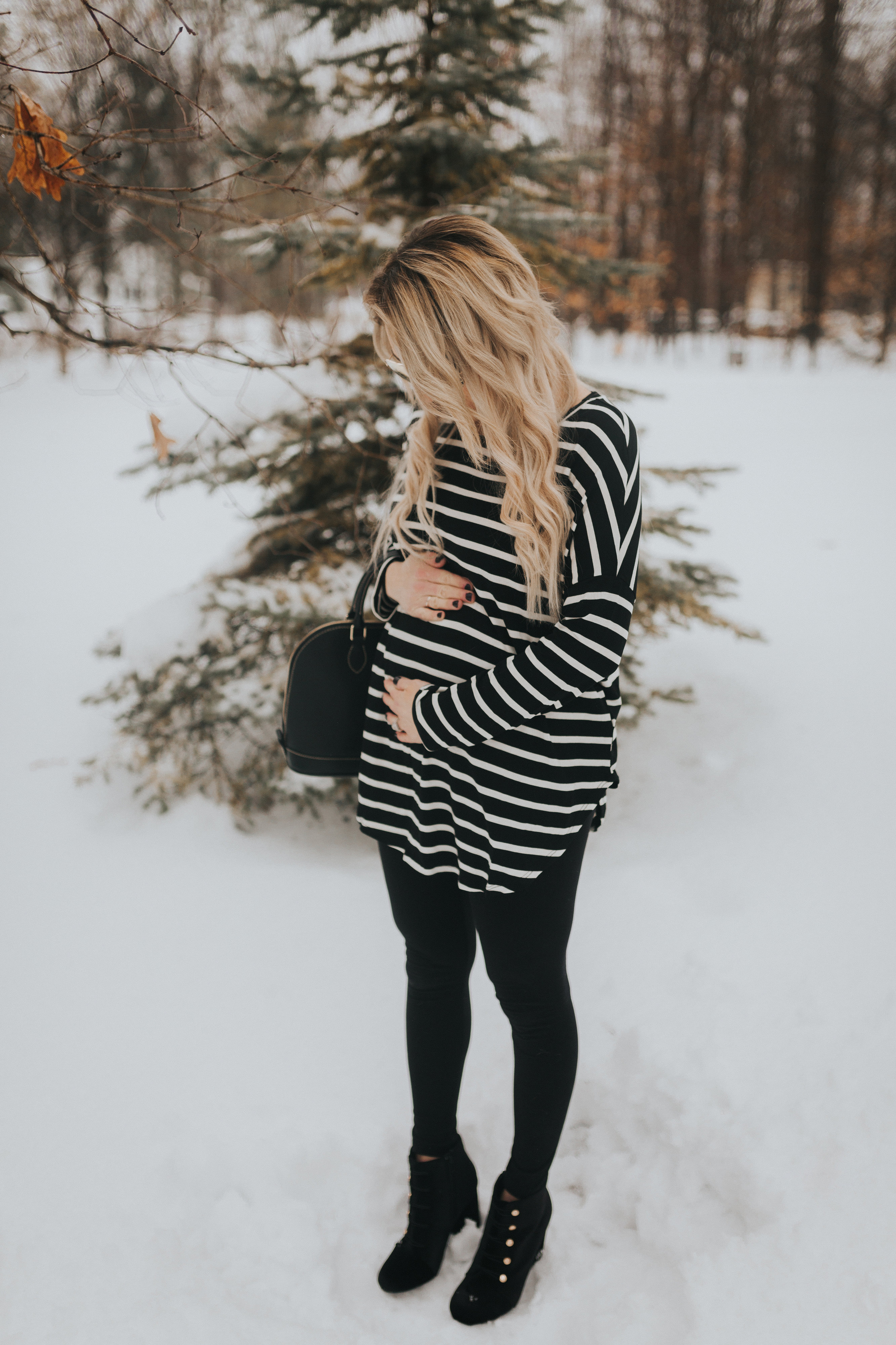 Kohl's: My favorite part about the maternity clothes at Kohl's? Lauren Conrad has her own line! And I love me some Lauren Conrad. Her clothes are super trendy which is nice but there are also some basics in there too. And you can always get coupons and/or Kohl's Cash back so it's a win win! There are SO many pieces on clearance right now, check out a few of them below.

thredUP: One of the reasons I love thredUP so much is because pregnancy doesn't last forever, so why spend a billion dollars on maternity clothing? thredUP is gently used, second hand clothing. and you can get a ton of great pieces at super affordable prices. They even have some designer pieces!
Matron Saint: This company reached out to me a few weeks ago and sent me some of their pieces. Holy comfortable. I will admit, the price tags are a little higher than I normally spend on clothing in general, let alone maternity clothing. But I think the pieces I received are such basics, I would gladly spend that much on a few staples.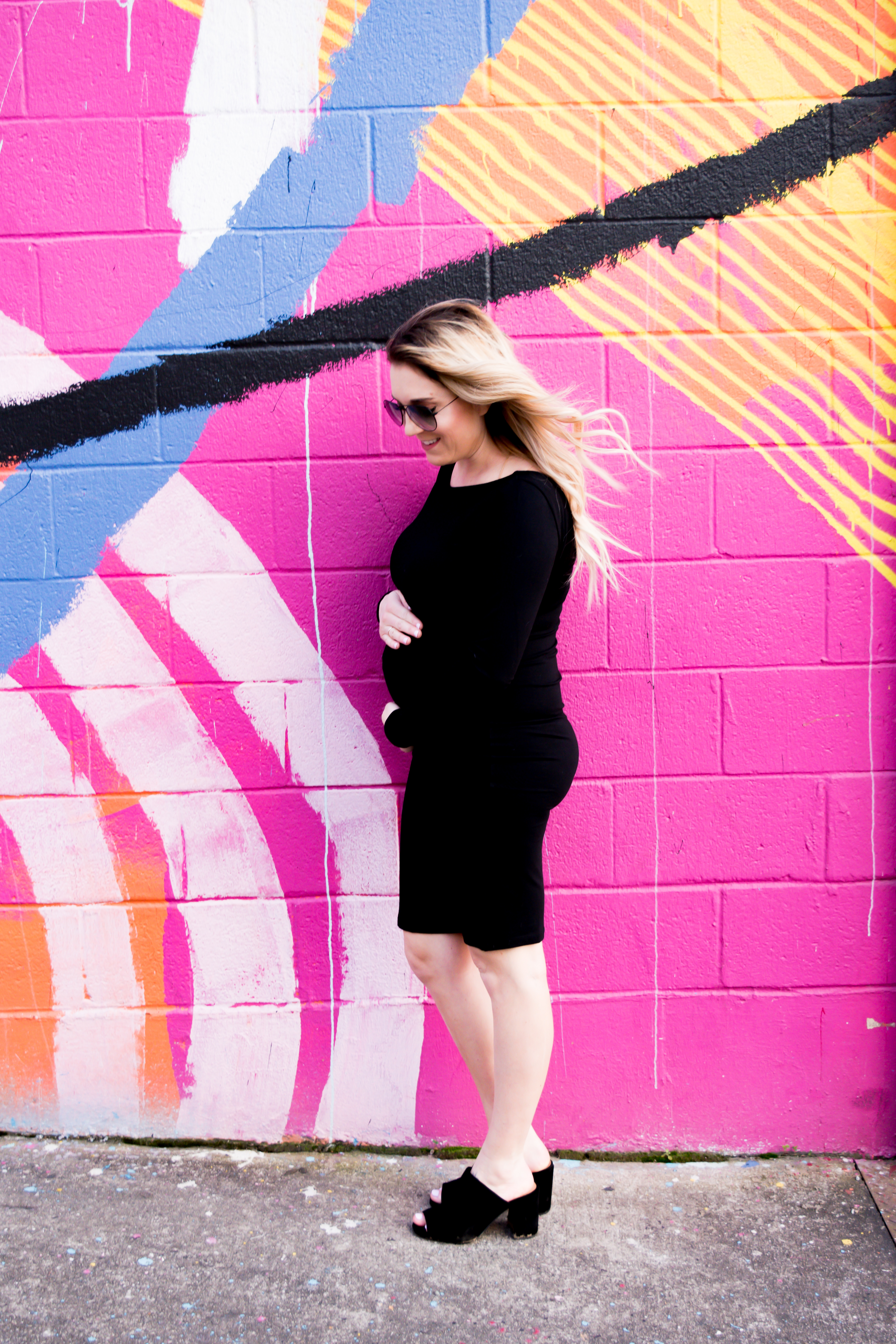 Old Navy: I haven't purchased anything from Old Navy (yet) this pregnancy but I did live in their low panel leggings my first pregnancy. I like that their website breaks it up into the best pieces for each trimester which is kind of neat! They also have a lot of nursing friendly options as well.

Sexy Mama Maternity: This company also reached out to me on Instagram and sent me a pair of pants and this top. I think their pieces are super affordable and they have an awesome variety of pieces. I will say, the jeans fit me a little funny; there's a band to make them tighter (think toddler pants) but I couldn't find a comfortable place. They were either sagging or I had them too tight. I may just need to play around with it but they have a ton of other options if you're nervous about that!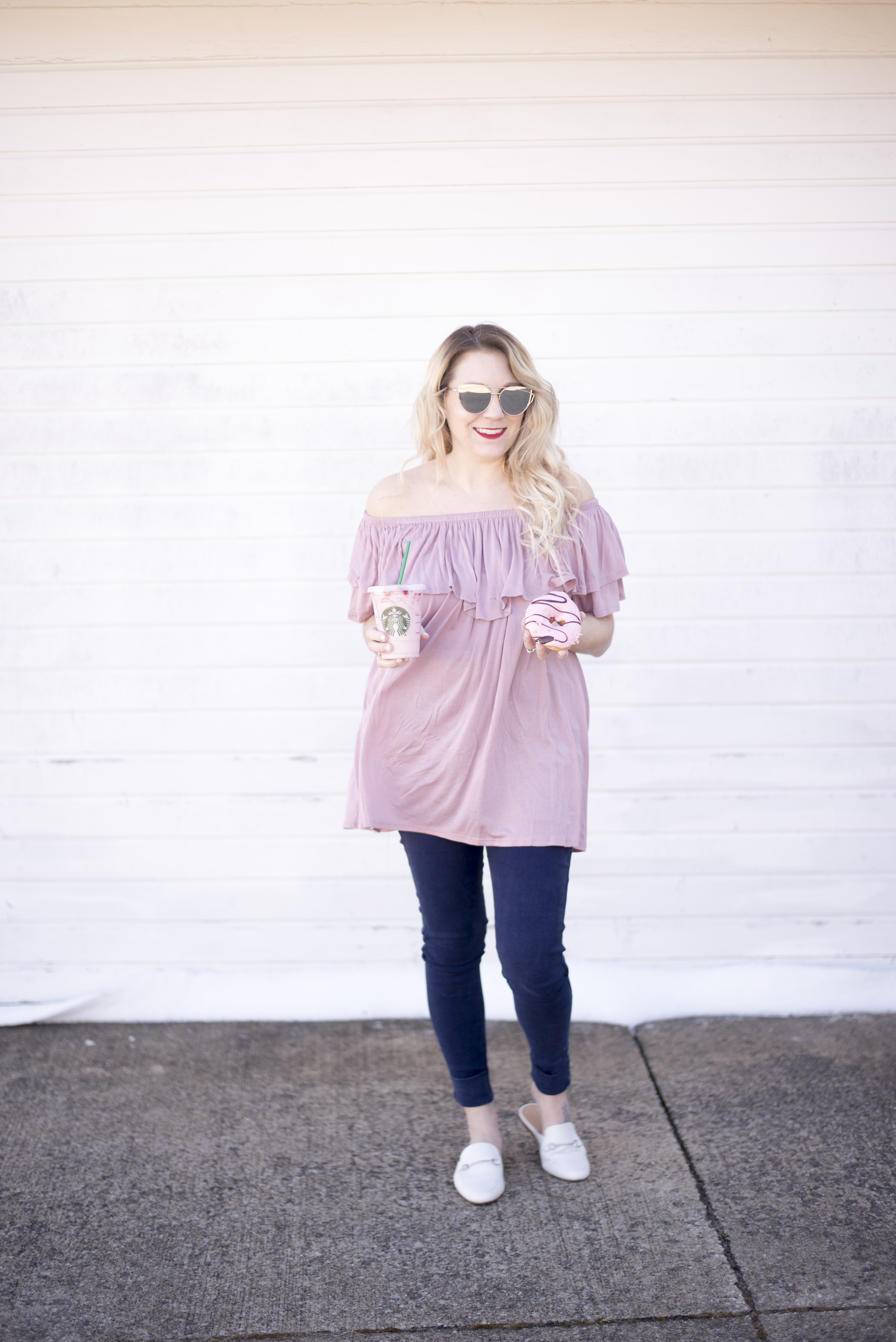 Amazon: Obviously Amazon is my go-to for a lot of things (Prime is life) so I knew I wanted to check out what maternity items I could get for a good price. Some of my favorite pieces have been these bras, perfect for pregnancy and nursing, but even with the extender I needed to order the next size up already. I've also had good luck with these leggings  (they're non-maternity) although now that my belly is getting bigger, they're not as comfortable.
H&M: I love that their maternity section is called "Mama".. complete side bar but I had to say it! But I just ordered a few tops from here and I love them. I will say, pay attention to the size charts. I feel like H&M runs small as it is (European company) so their maternity stuff seems to be the same.

A few other places I know that sell maternity clothes but I can't personally speak to are:
Motherhood Maternity (I had a few things my first pregnancy but haven't looked yet this pregnancy)
My only advice? Don't go overboard with maternity clothes. Invest in a few basic pieces, any special occasions if you need them, and any pieces you're dying to have. But there's no need to get an entire new wardrobe since you're only going to need them for x amount of months.
Also, you will probably be wearing maternity clothes AFTER baby is born too. At least for a few weeks…so keep that in mind. Your body will feel weird, deflated, uncomfortable and so many more things. Just remember it took your body 9 months to prepare for baby and it's not going to snap back right away. You'll feel like YOU again one day though.. I promise!
Where are your favorite places to buy maternity clothes?!