NSALE PICKS + $800 NORDSTROM GIVEAWAY
HAPPY FRIDAY BABES! This summer is flying by and I can hardly believe the kids have less than a month until school starts. Which of course is bittersweet because I know time isn't going any slower but I also need my sanity back. So we'll be soaking up the last few weeks we have at home together and then getting ready to start Kindergarten and 2nd grade. Not sure how that's possible either.. have we not figured out a way to keep them little forever yet?
But it's been kind of quiet on the blog this summer and for that reason. They're growing up too fast and I didn't want to pour too much energy into this space instead of them. Once school starts back up there will be more consistent content around these parts. So get excited!
This past week has been crazy with the Nordstrom Anniversary Sale and Amazon Prime Day. And while my bank account may have taken a hit, I got SO many great fall items and items for around the house. I wanted to share a few of the pieces I picked up; and for the ones that are sold out, I'm hoping they'll do a restock soon. So I'll keep an eye out for those!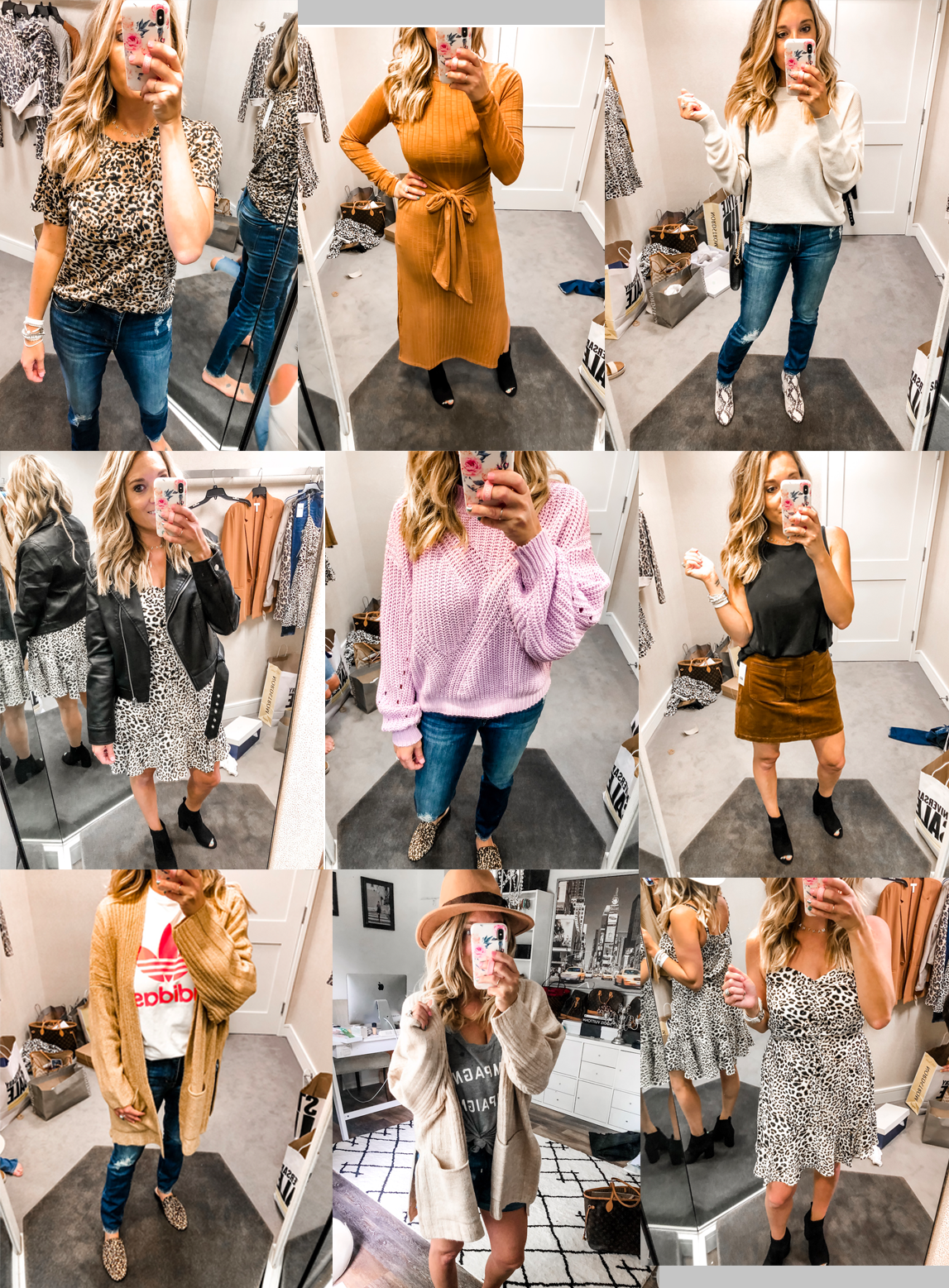 Top row: 
Leopard tee (only $15)(I'm in the large)/Jeans (I'm in a 28 TTS)//Ribbed dress//Booties (one of my faves from the sale) I'm in a 6.5 TTS//Lightweight sweater/ (Sized up to medium)/ Snakeskin booties (went with 6.5 run TTS)
 Middle row: 
Leopard dress//(I'm in a Large)/Topshop moto jacket//(I'm in a size 8)/Booties/(Size 6.5 run TTS)/Sweater (comes in 2 colors)// (I'm in a medium but size up for oversized look)/Jeans (only $38)//Leopard slides//I sized up to a 7, normally a 6.5)/Tank (only $18!)/(I'm in a medium)/Corduroy skirt (I'm in a medium)
Bottom row: 
Adidas shirt// (I'm in a medium)/Cardigan/(I'm in a small-meant to be oversized so size down)/Jeans//Leopard slides// Topshop cardigan//Hat// Leopard dress//booties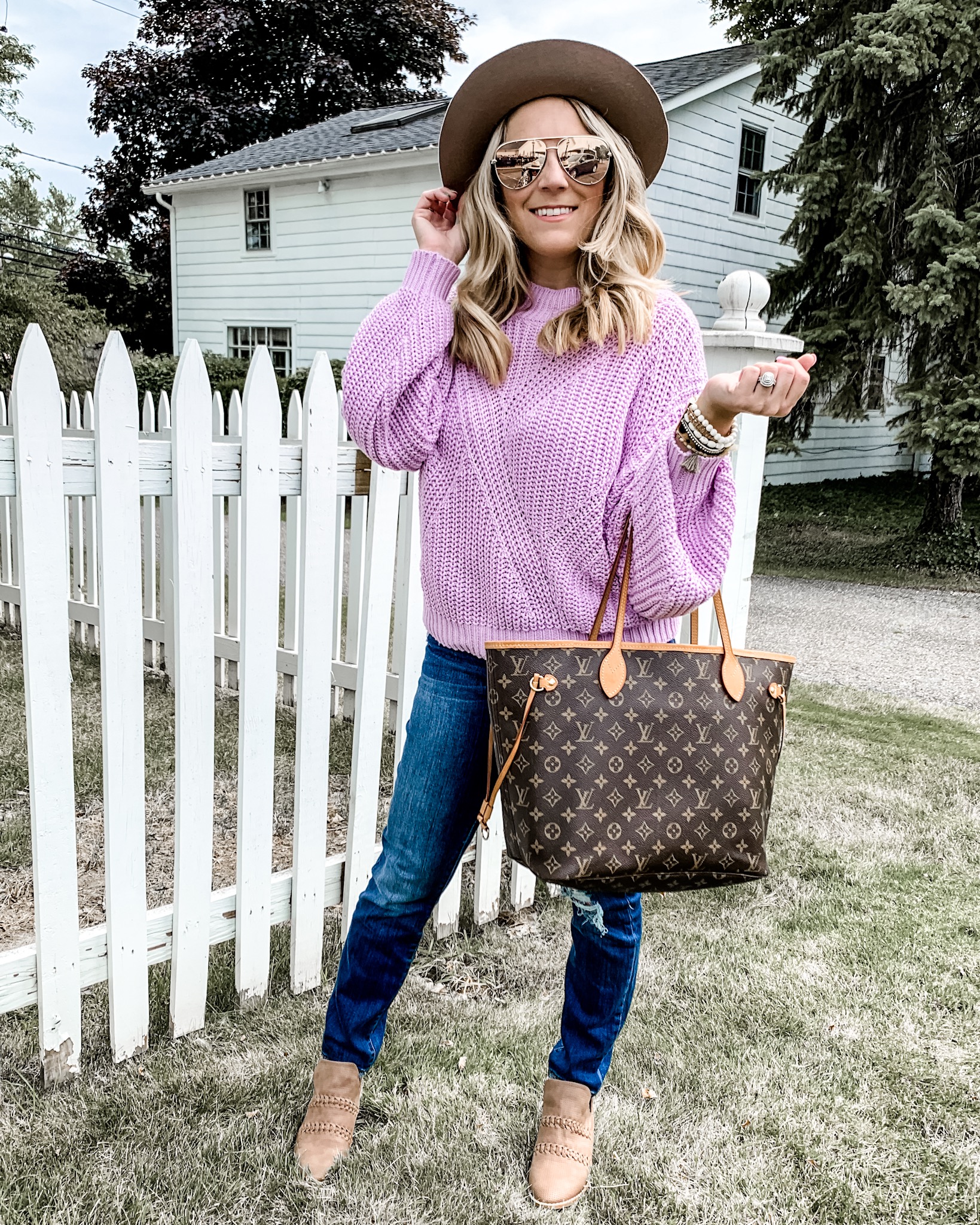 Sweater//Jeans//Hat//Sunglasses//Bracelet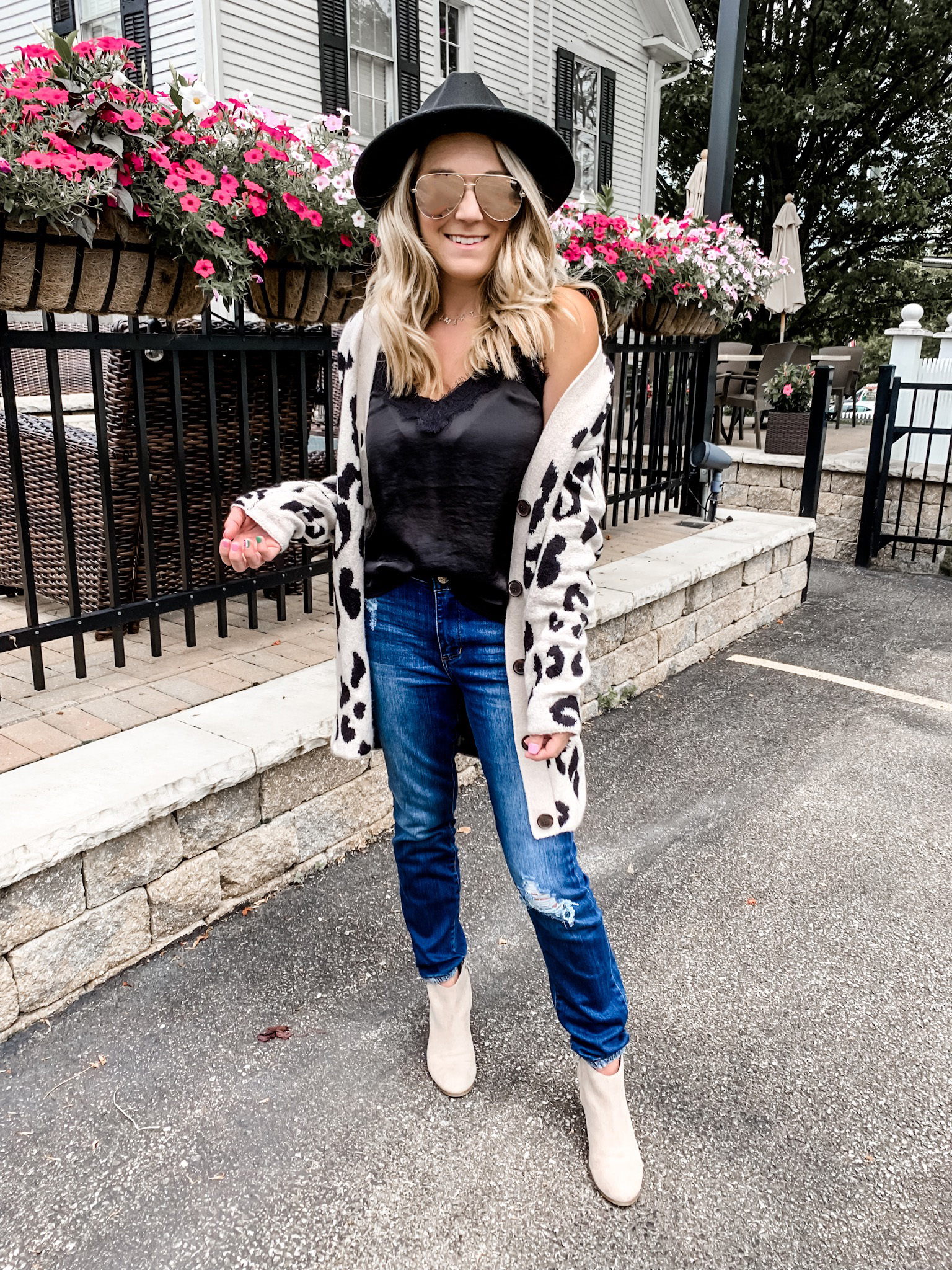 Cami//Cardigan//Jeans//Booties//Hat//Necklace//Sunglasses
I have so many other pieces to share (hopefully I'll get to do that on Instagram stories later today but #kids so who really knows). But like I mentioned, even though a lot of this stuff is currently sold out, they'll be restocking it.. so keep checking back! And I will let you know as soon as I know if it's back too 🙂
BUT now some exciting news!
NORDSTROM $800 GIFT CARD GIVEAWAY
THE HOSTS
The Blue Hydrangeas | Tanya Foster | La Passion Voutee | Life With Mar | House of Leo Blog | Whats for Dinner Esq. | A Glamorous Life | Basking in Burgundy | Tonya Michelle 26 | By Jen Rose |
Jenna LeeAnn | Raising Tiny Texans | Alicia Wood Lifestyle | Uptown Fashion by Jess | The Samantha Show | Danielle Wrath | Hello Rigby | Happily Inspired | The Middle Page Blog | From the Family with Love |
THE GIVEAWAY
I've teamed up with my favorite bloggers to offer you an $800 Nordstrom gift card just in time for the sale! Use the widget below to enter the giveaway. The more "tasks" you complete, the more entries you will receive. Make sure to do the actions in the Rafflecopter before marking that they are done! The giveaway is open to US and Canadian residents only and will run from July 19 until August 2. Good luck! The winner will be announced (on the widget only) one week after the giveaway has ended.  If you have any questions about the giveaway process, feel free to e-mail April at [email protected]