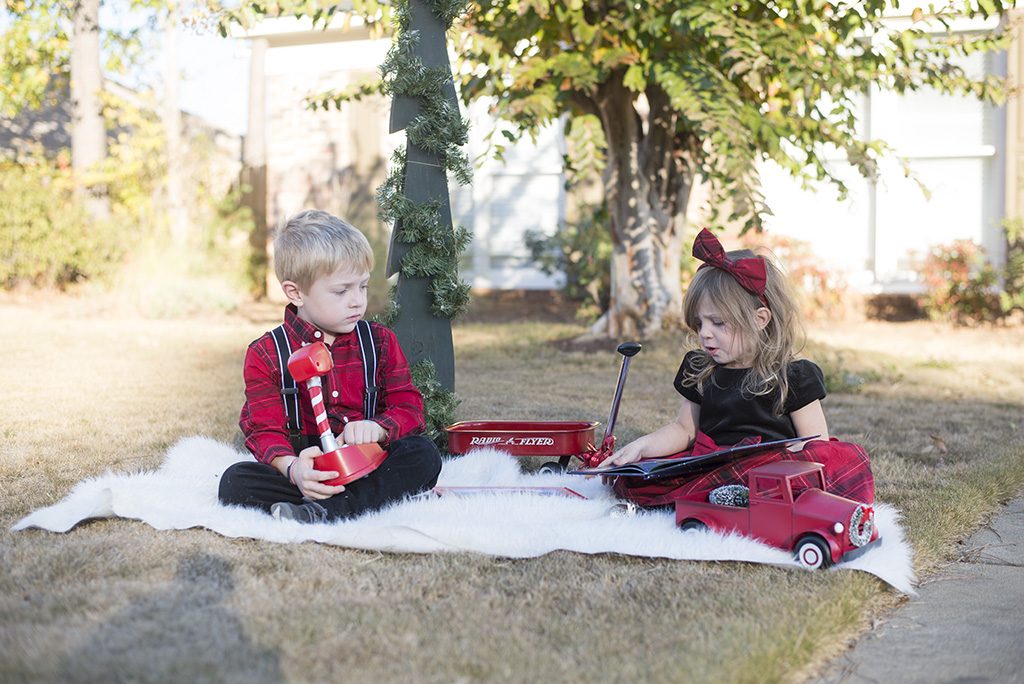 For the past five years, we haven't been in our own house on Christmas morning. Because we live so far away from family, we usually drive up a few days before Christmas and stay a few days after. Traveling during the holidays isn't always the easiest task . Throw in a few kids and it can be absolutely insane at times. There are so many things to worry about!
"Did I remember the gifts?"
"Did I pack enough clothes?"
"How can I get these clothes there without wrinkling them?"
"Should I wrap the presents before or after we get there?"
"What will the weather be like?"
I could go on and on! And that's not even preparing you for dealing with the long car rides or plane rides. Are you starting to get nervous? Don't be! I have a few simple tips to help you avoid stress when traveling over the holidays and keep that holiday spirit!
Plan ahead. Don't wait until the last minute to start packing for everyone in the family. Make a list of how many days you'll be gone, how many outfits you'll need per day and then add 1-2 outfits per day per kid. Accidents happen and it's better to be prepared for them. This also gives you a few options if you change plans.
Break the trip up (if you can). I know, no one wants to make a million stops when you're trying to make it somewhere. But it makes it easier on the kids (and the parents) when they're not getting antsy and frustrated.
Pack medicine. I swear, every time we're away from home, someone gets a fever or a cough or something. Make sure you have meds for the kiddos so you don't have to run out at 3 a.m. when fever strikes!
Don't forget the bath time essentials. Hotels have toiletries for adults and if you're staying with family, they may have supplies for you too. But odds are they won't have the right things for your babies. I always make sure to pack JOHNSON'S BEDTIME® Moisture Wash because it helps my kiddos relax during all the holiday chaos. It releases NATURALCALM® essences – a special blend of gentle and calming aromas that relax my kids and keep their skin soft. I also make sure to pack JOHNSON'S® NO MORE TANGLES detangling spray for easy detangling and manageability and NEW JOHNSON'S® HEAD-TO-TOE™ extra moisturizing baby cream to keep their skin moisturized.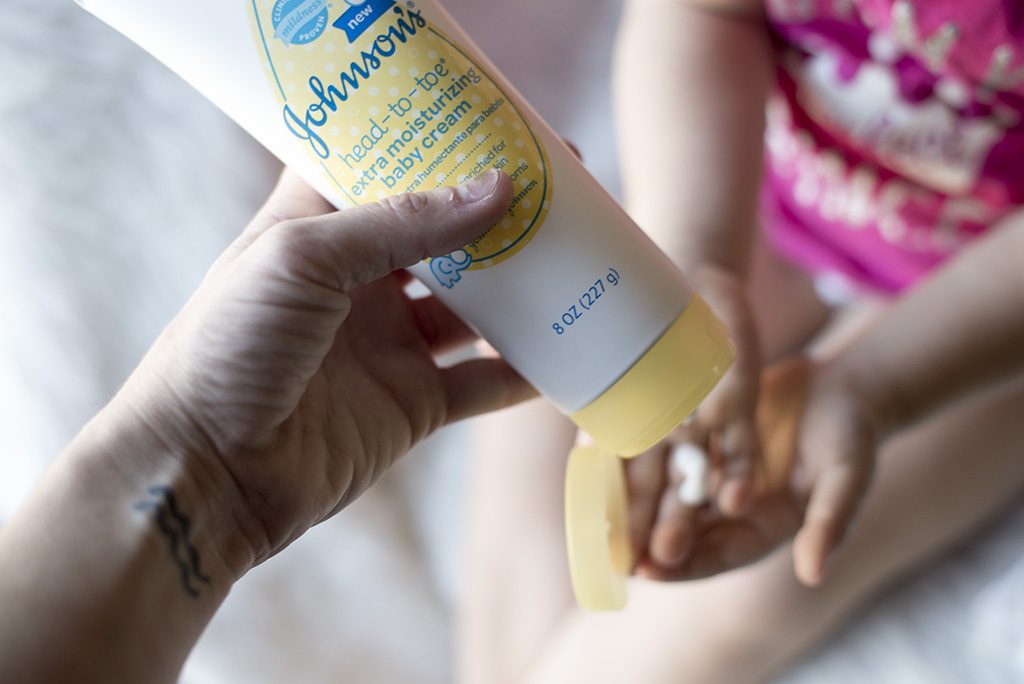 Stock the car. Snacks, games, tablets, whatever. Make sure you also have blankets, an extra set of clothes, chapstick, lotion, and hand sanitizer. I prefer these NEW JOHNSON'S® HEAD-TO-TOE™ baby cleansing cloths. Not only do they help me wipe down the kiddos if they get messy in the car, but they provide a quick and gentle all-over-clean between baths. This way, we can skip a bath at the hotel or wherever we're staying on the way to our destination. They're 2x bigger than regular wipes and also feature the NO MORE TEARS® formula, so they're happy!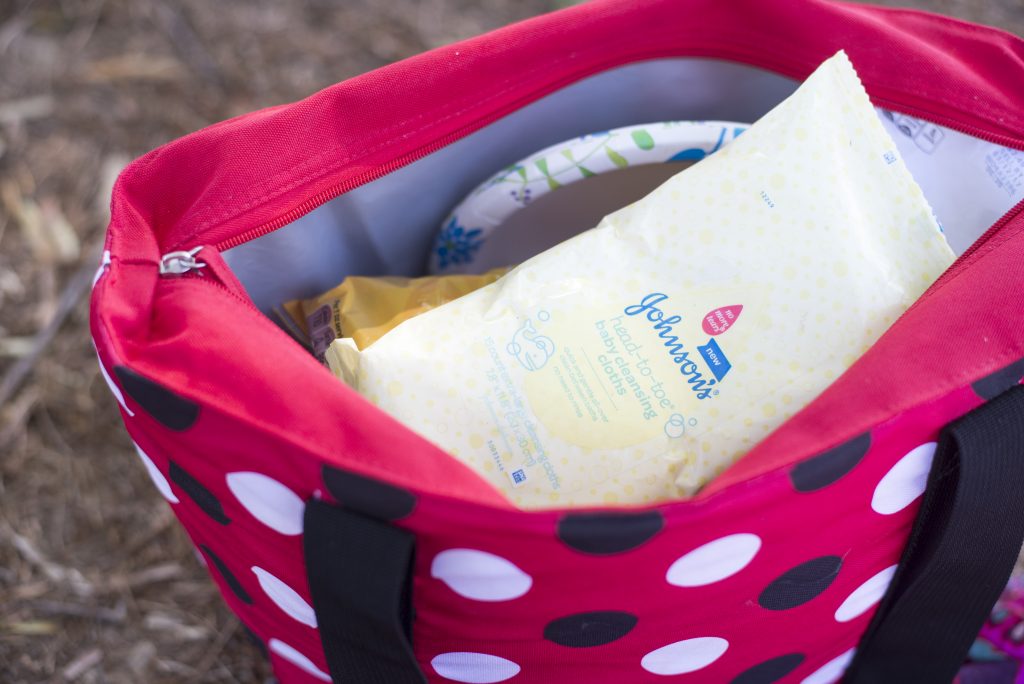 Order gifts directly to destination. Instead of trying to buy and then pack gifts for everyone on your list, consider ordering online or buying and mailing them to wherever it is you're staying. This way you don't have to worry about them taking up space in your car or suitcase. Or even worse, having to run out last minute to buy them!
Remain calm and patient. You know there are going to be a ton of people traveling during the holidays, so no use getting upset when it's crazy or you get stuck in traffic. Make the most out of it and enjoy the family time! You'll get to where you're going eventually and you want to get there safely 🙂
What tips do you have for staying calm while traveling during the holidays? Anything you would add to the list?