5 makeup tips for a simple, everyday look…without breaking the bank.
I am a member of the Collective Bias®  Social Fabric® Community.  This shop has been compensated as part of a social shopper amplification for Collective Bias and its advertiser.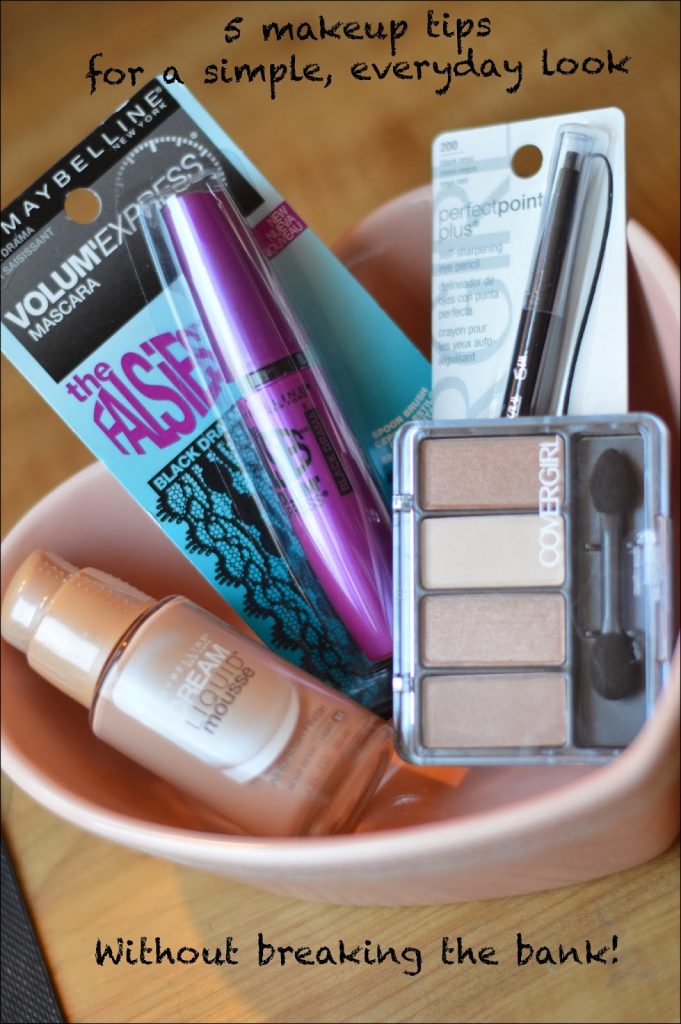 Oh the joys of new motherhood; waking up every few hours, adjusting to life as a mommy of two, and struggling with the hormones in between! A friend of mine recently requested a post on how to put herself together in the morning… without breaking the bank. So after sitting down and looking at my own daily makeup routine, I compiled 5
makeup tips
for a simple, everyday look.
Maybelline Dream Liquid Mousse
Covergirl Perfect Point Plus
Covergirl eyeshadow (Country Woods)
Maybelline Falsies
1. Narrow down the items you can't live without: For me, it's eyeliner and mascara. I feel like I'm still sleeping if I leave the house without those two components. I usually prefer these types of eye pencils because 1. they go on smoother 2. they don't require sharpening and 3. they go on darker than pencils that need sharpened. This one from Covergirl was $6.99 and I love it.
2. Use a flat foundation brush: No matter what type foundation you use, you NEED one of these brushes. I had my makeup done at the mall one time and the girl who did my makeup changed my life with this! If you use your hands or a sponge, you're putting on way too much which 1. is a waste of money and 2. makes your makeup look caked on.
Add a small amount to start (you can always add more) and dip your brush in. Wipe away access as if you were painting a picture and then apply to your face.
3. Mascara application: I never see a difference when using an eyelash curler but I do see a huge difference when using a lash primer and/or applying two coats. I've been wanting to try Falsies for months and finally got around to it…Hello lashes! It hasn't clumped on me yet so I'm hoping I continue to enjoy it. I also apply mascara on the tops of my lashes to avoid any excess eyeshadow from sticking around, and blink onto the brush while moving the wand side to side. Also, remember never to pump the wand into the tube; it creates air pockets and keeps the mascara from lasting as long as it should! (Which you should be changing every six months…)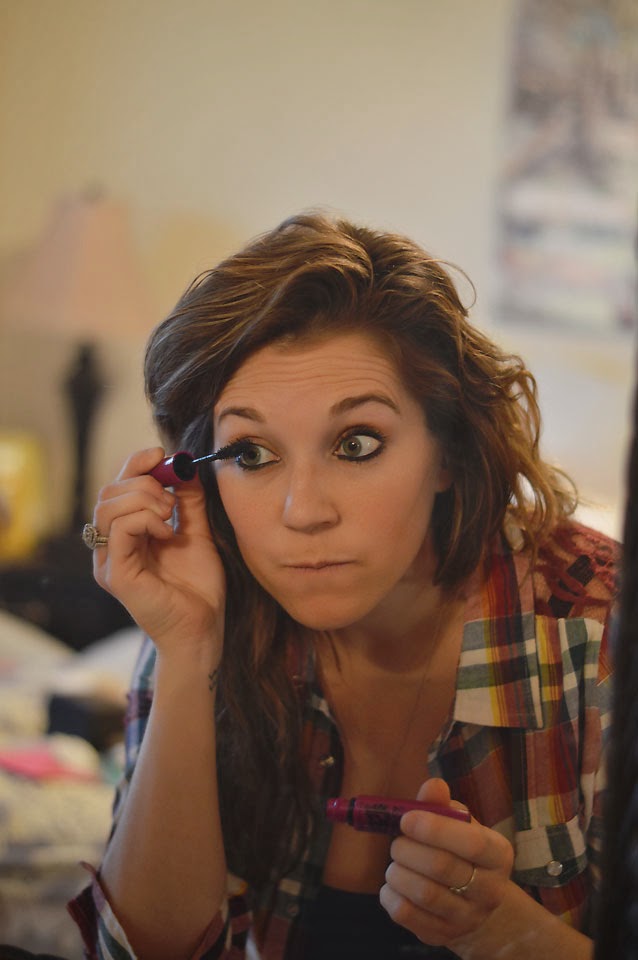 4. Keep it neutral: Don't get me wrong, I love experimenting with new colors, styles, and trends. But when I'm in a hurry, I like to stick with what I know and keep it neutral. Browns tend to be in my comfort zone, especially shades that aren't too dark or noticeable. Start with a minimal amount and add more as you go; it's much better to keep it light than to have smoky eyes at 8 am when you're dropping the kids off at school.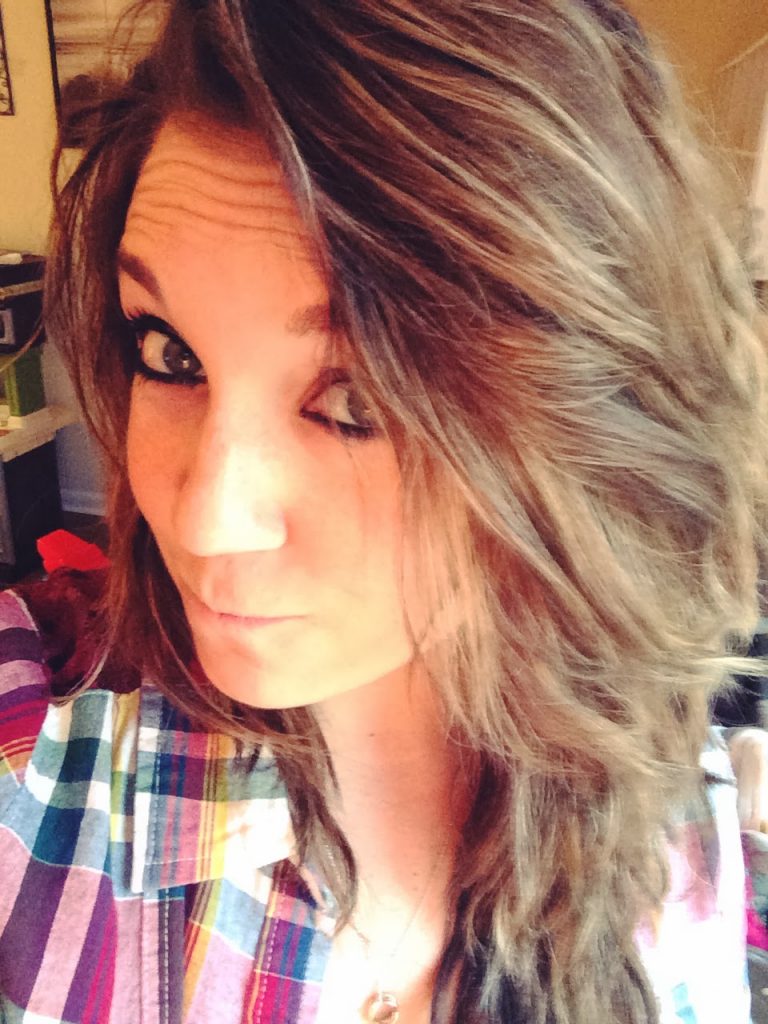 5. Keep a routine: I always put my makeup on in the exact same order; foundation, eyeshadow, eyeliner, and mascara. I don't wear lipstick, blush, or experiment with crazy colors when getting ready for a normal day. I'm on a time crunch (as most of us are) and I have found that the same routine gets me in and out of the bathroom in 5 minutes or less. If I have extra time or need to cover up blemishes, obviously I will but most days, these four steps are my musts before leaving the house.
The four items pictures above were under $35 at Walgreens.. for all of them! As much as I'd like to spend hundreds of dollars on makeup and other beauty products, it's not practical or in my budget. I've used a ton of different makeups and brands and most of the time, I've found they all do similar things.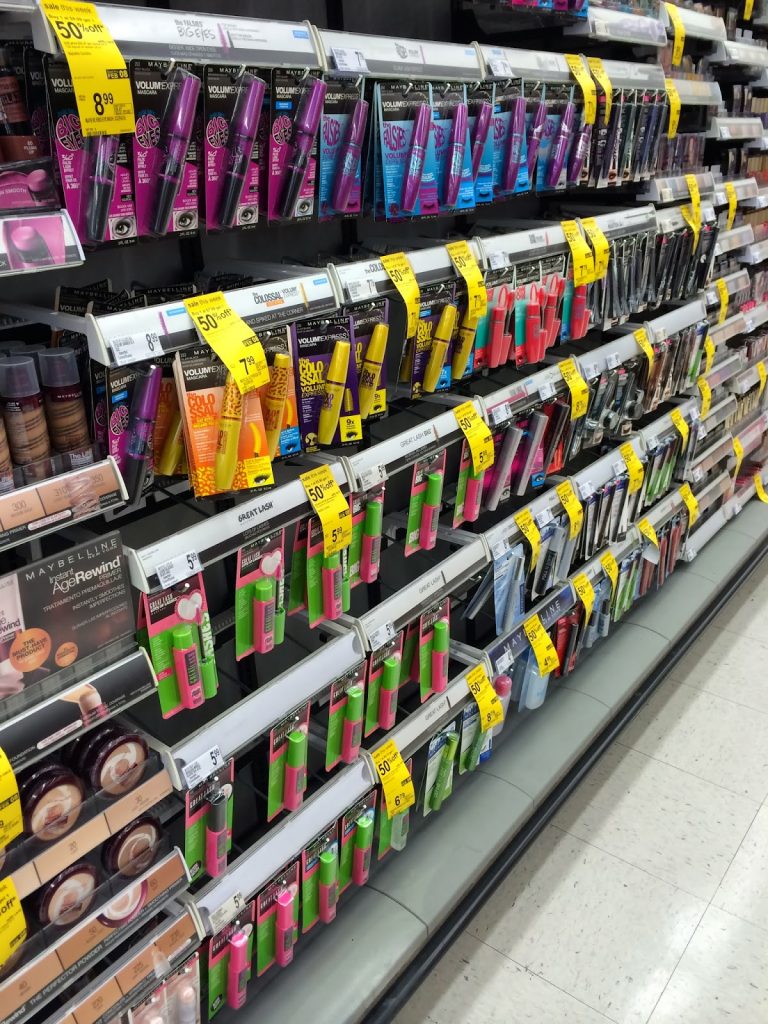 Don't be afraid to walk into the drugstore and experiment with new creams, powders, colors, etc!
What are some of your favorite brands or must haves when it comes to makeup? Do you have any shortcuts for a girl on the go??
"From one military wife to another, be sure to check out this month's featured blogger!"