Cold-weather Amazon Fashion Finds
Living in Ohio means we never know what type of weather we're going to get. It recently got really cold here really quickly and I was scrambling to add some warmer pieces to my closet! Amazon is one of my go-to places to get affordable clothing and accessories because it ships so quickly and they have a great selection! If you're unsure about ordering from Amazon, read this post for some tips. But luckily, I've done the work for you and today I'm sharing my cold-weather Amazon fashion finds!

Boots: Combat boots are super trendy (to be honest, I've always loved them so I would wear them anyways) so I wanted to find a few different options from Amazon to share with you. Here are two that I found and love! This pair is a great dupe to Dr. Martens and came in both matte and black and are less than $40! I also loved this pair with the quilted detail and sweater detail and they came in black, brown, and gray.
I normally wear a 6.5/7 and usually get a 7 in boots so I can wear thicker socks or boot socks with them!
Sweaters: Gotta have comfy sweaters, right? I wasn't sure I was going to love this wrap sweater but I was pleasantly surprised at how cute it was once I put it on! I'm wearing a small and it fit perfectly!
I also grabbed a cozy fleece sweatshirt; perfect for throwing on with leggings and boots for running errands or lounging around the house! I'm wearing a medium in this one and it's the Khaki color.
Jackets: I found myself sifting through my closet looking for warm jackets the other day so wanted to give these ones a try. I like to have a lighter jacket and a heavier jacket for when it starts to get really cold! This one is lightweight but also warm, and has a faux fur collar instead of a hood which I like! I'm wearing a medium in this jacket.
I also grabbed these two teddy jackets and they are literally the softest things EVER!! This jacket has buttons (I'm in the light Khaki and a medium) and this jacket has a zipper (I'm in Coffee and a medium) and they are beyond cozy and warm!
Cozy tanks: I wanted to grab some tanks to put under my cozy cardigans so I found these. Perfect for layering! I will say, I'm in a medium and probably should size up to a large. They're cropped so I think going up a size might give me a little more length but also not be as tight!
Loungewear: Especially since we're not leaving the house a ton this year, I wanted to find comfortable lounge sets to wear around the house. This set is more like a set of thermal underwear but super cozy for snuggling on the couch. Also great to wear under cold weather gear for sledding, skiing, etc. I'm wearing a medium in these.
Hats: I ordered matching Carhartt hats for the girls and I and the boys were jealous! So I ended up getting these for the entire family. In addition to being super trendy right now, they're super warm so it's a win-win! I got the black, brown, and cream color and they're only $16.99 each!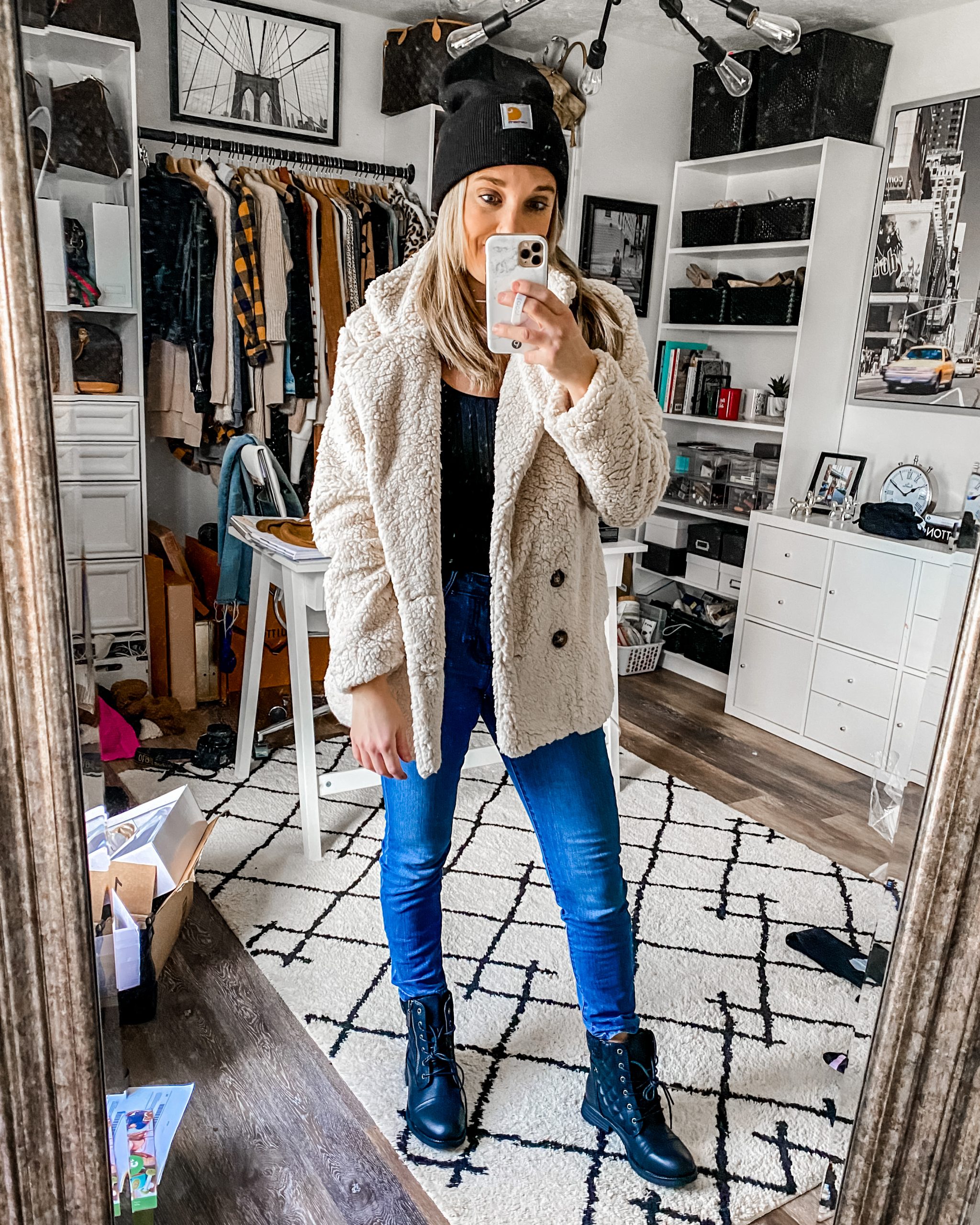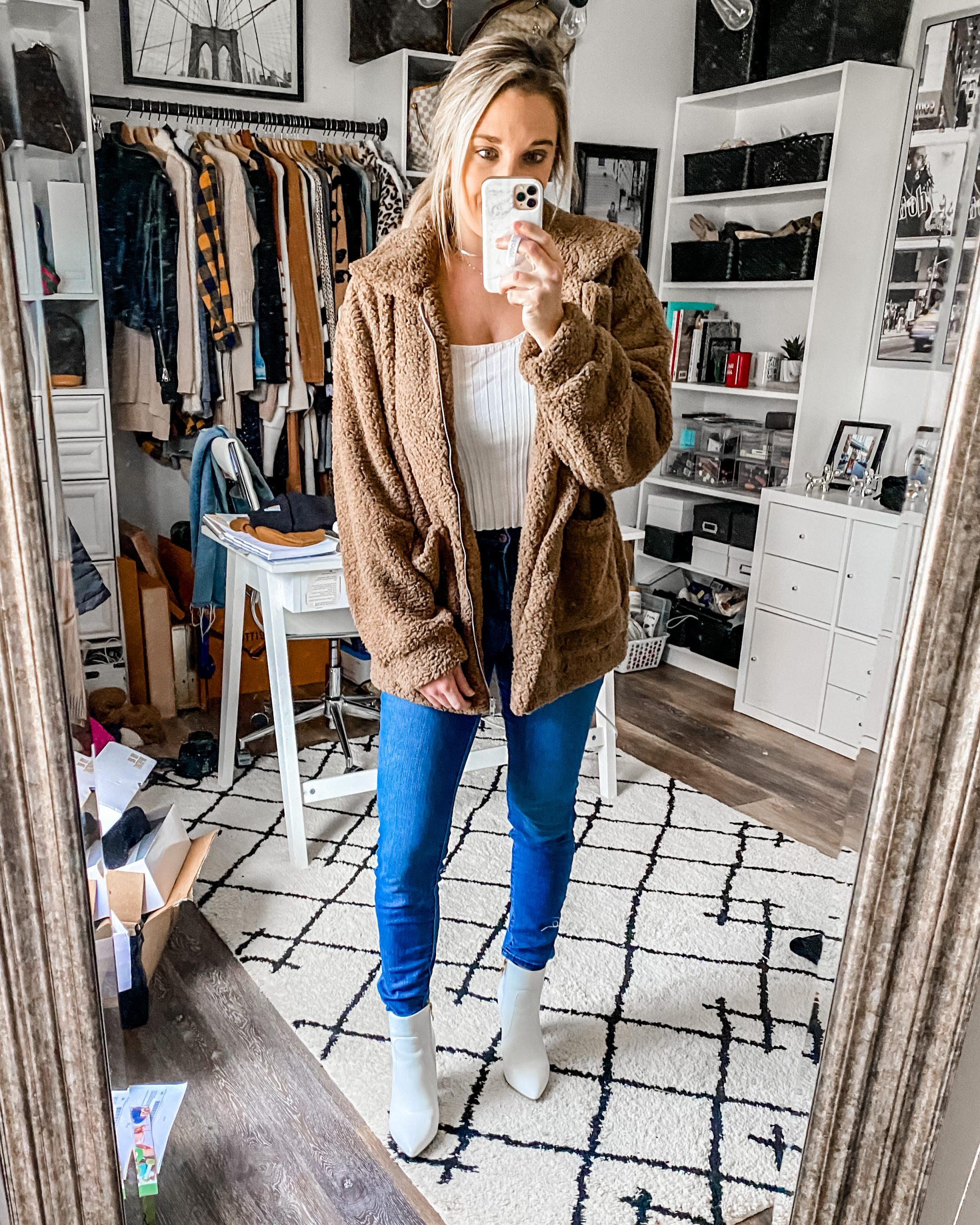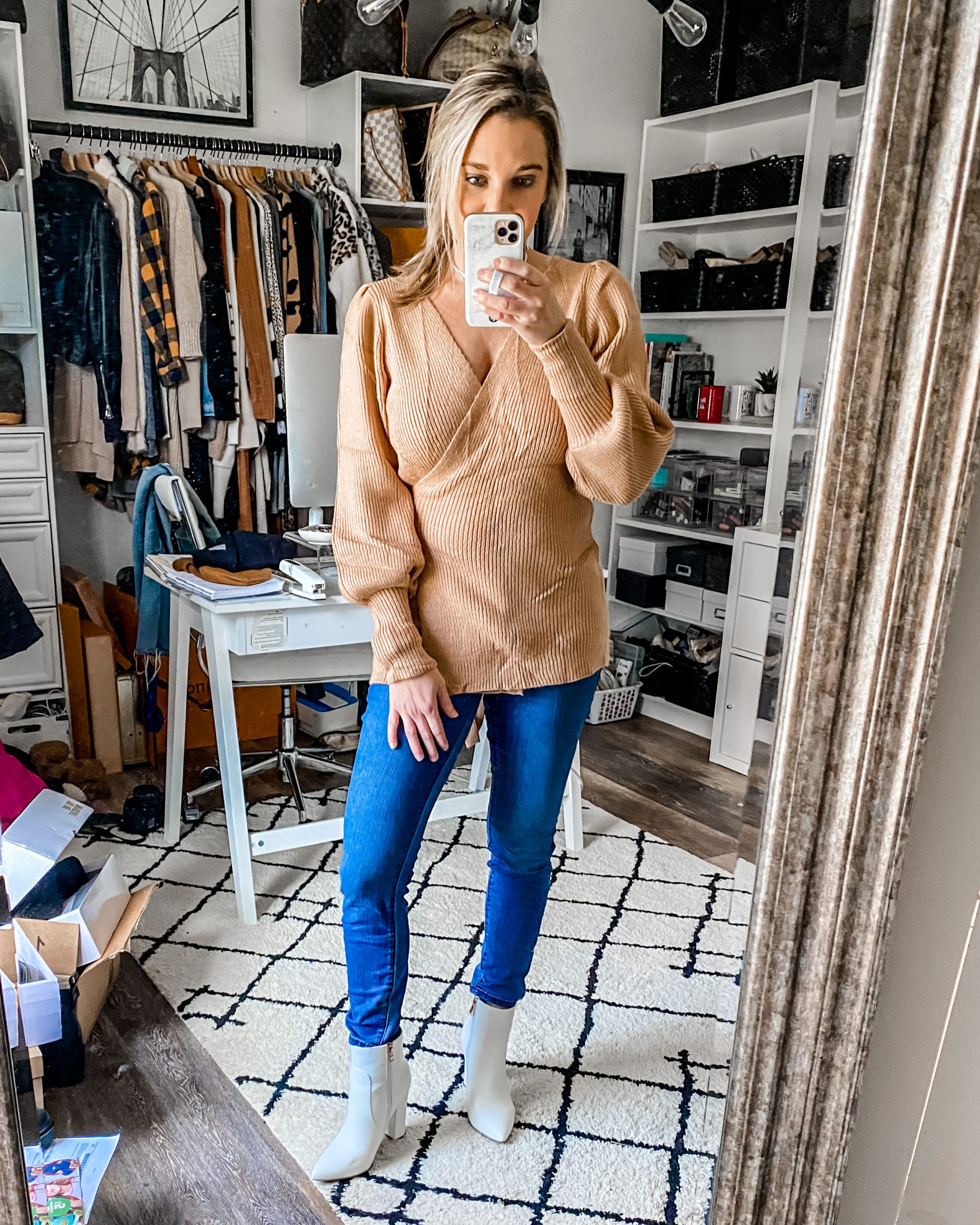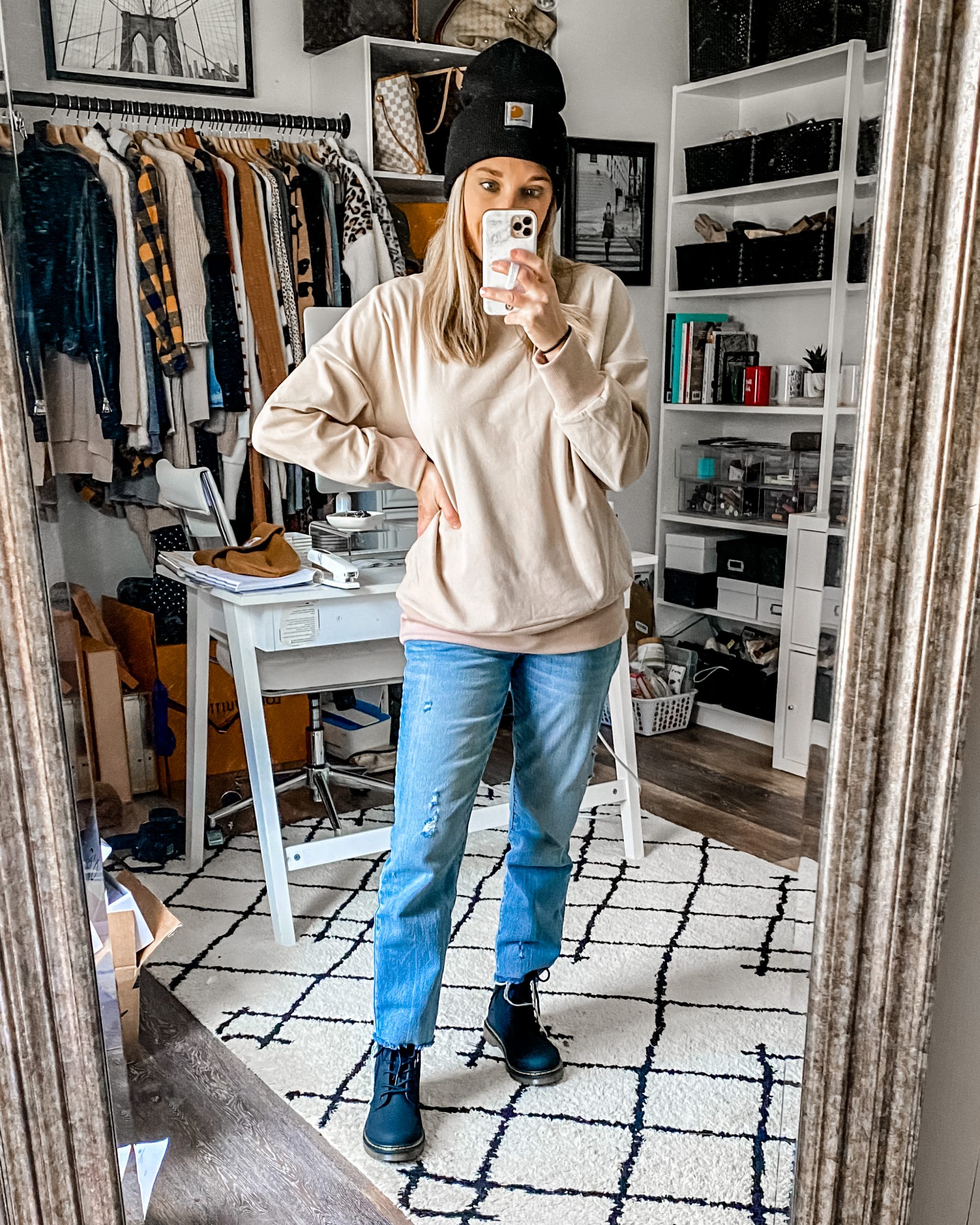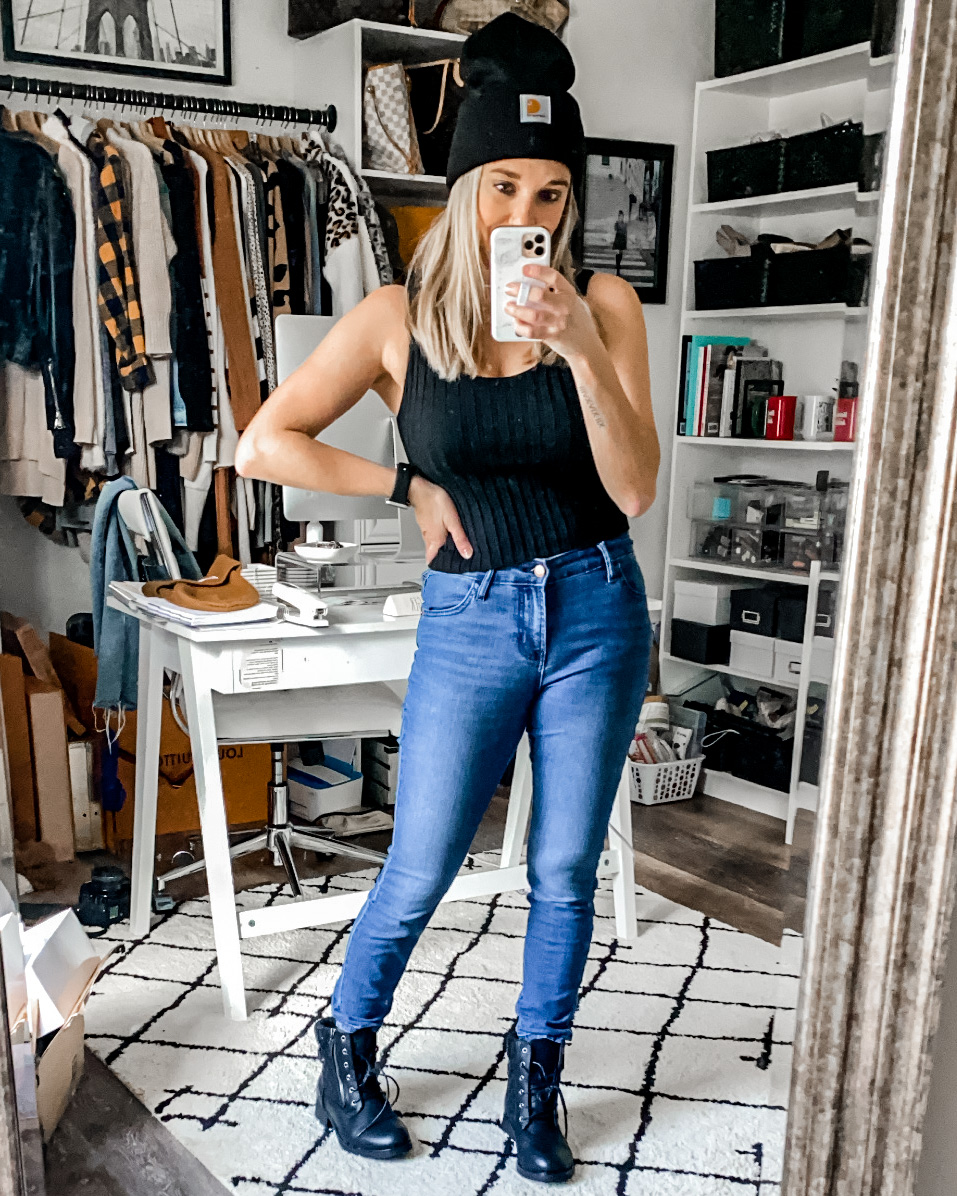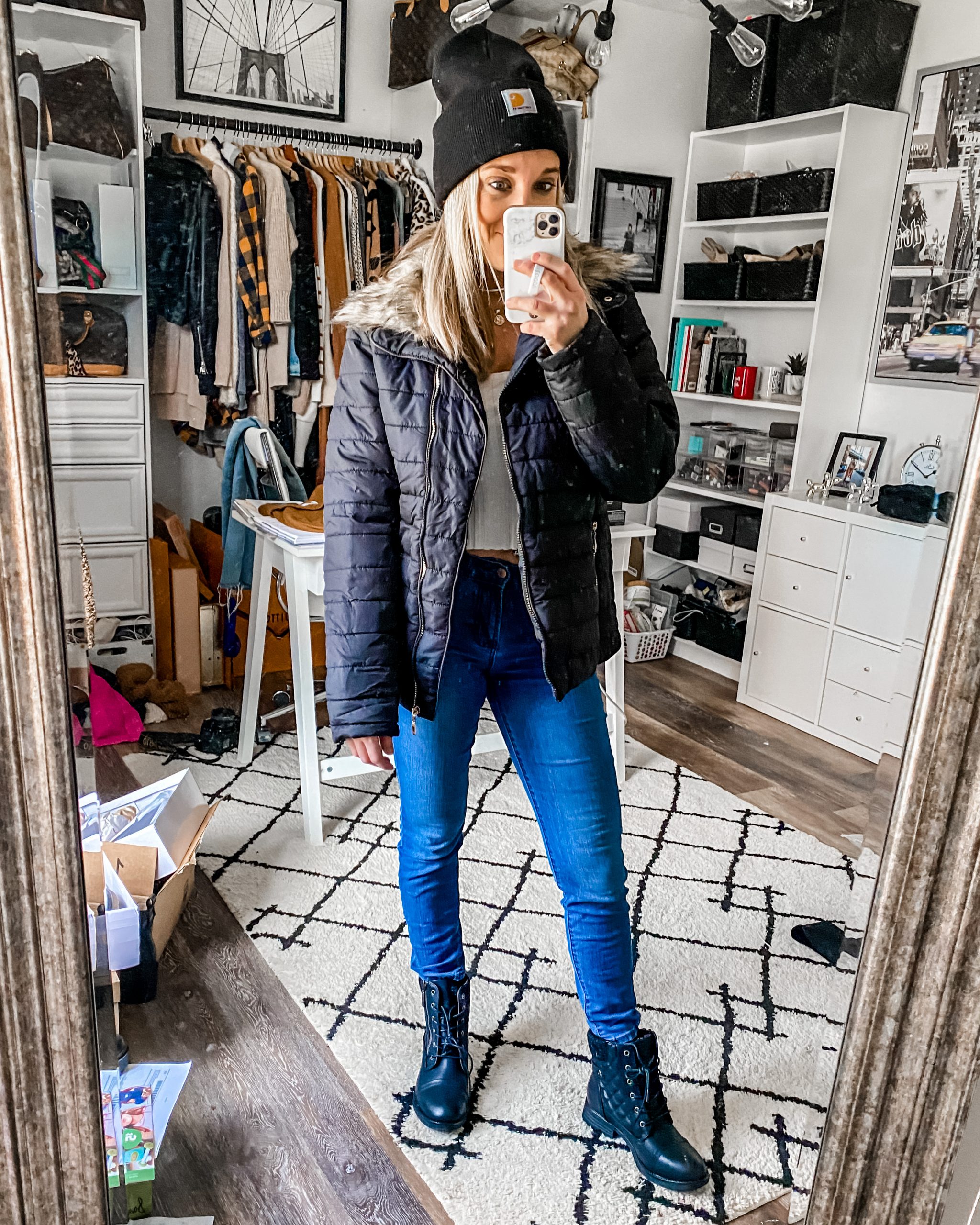 Who's ready for the cold weather?! I mean, as ready as we can be I guess! But I hope you found some inspiration and some cozy pieces to add to your wardrobe with these cold-weather amazon fashion finds! If you'd like to see the try-on, feel free to head to my Instagram and watch the Amazon highlight on my profile! Happy shopping babes…stay warm! xo