Playroom organization and living greener
This shop has been compensated by Collective Bias, Inc. and its advertiser. All opinions are mine alone. #BringingInnovation #CollectiveBias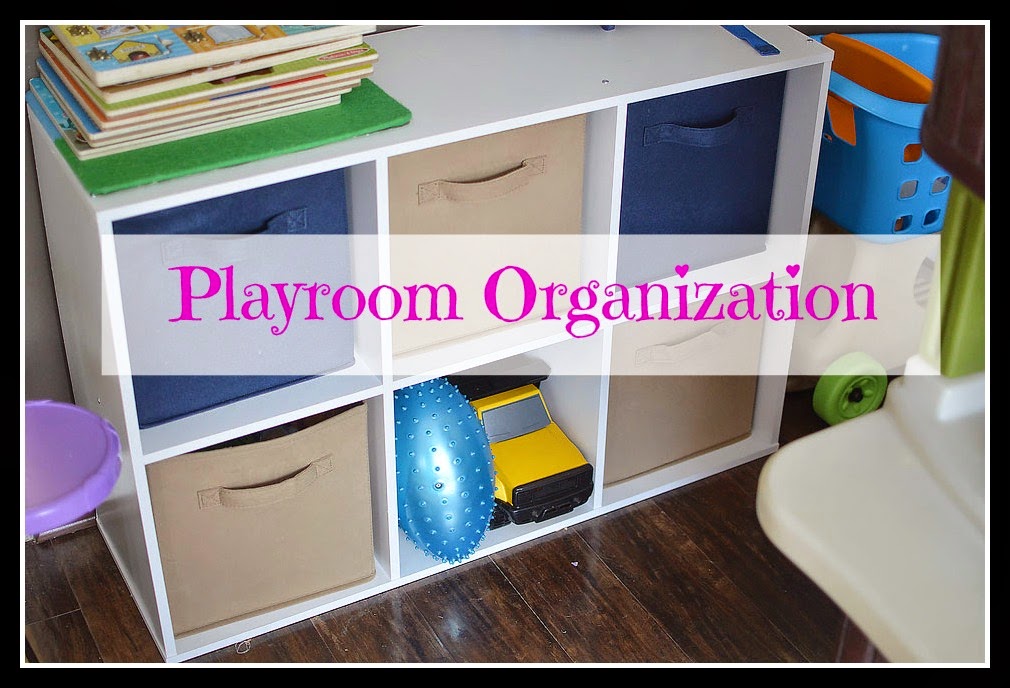 I can still remember my childhood playroom like it were yesterday. I remember the old TV with the "bunny ear" antenna and the foil you had to put on it to get a better signal. I remember sitting in the dark and playing Super Mario World on Super Nintendo until I passed out. I remember playing "People" with blocks, barbies, and any other little plastic animal or person we owned. I remember loving that space; a space that was solely dedicated to using our imaginations and being kids.
When we moved into our new house, I knew that our formal dining room would have to be sacrificed for the sake of the playroom. The kids both have toys up in their rooms but because they're so little, they needed space downstairs where they could play during the day and I could watch them. Well this space also happened to be the only space where my "office" could be set up, so I had to find a way to share this room with my kids and their sea of toys.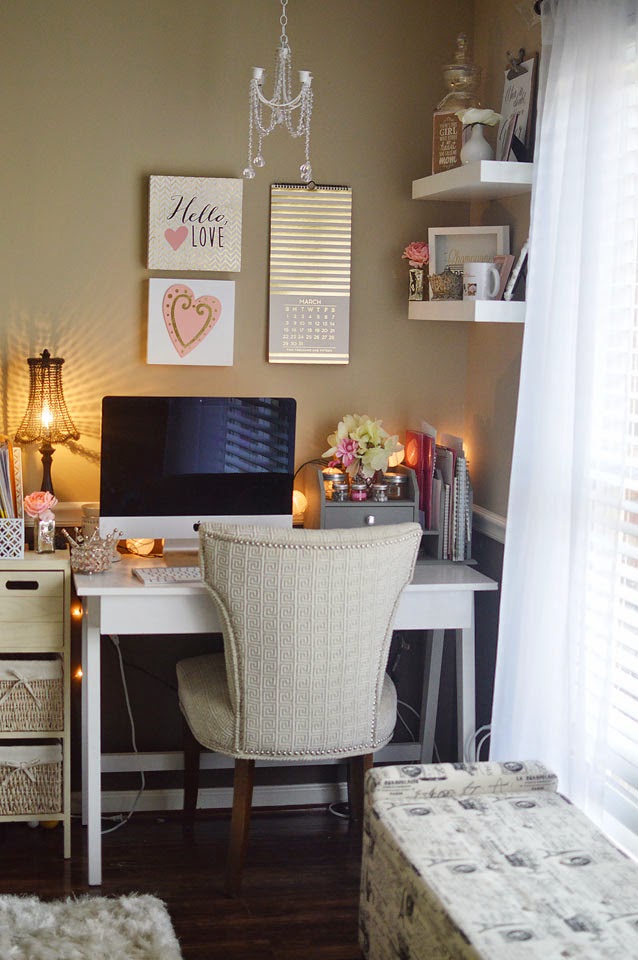 I also wanted it to look as clean and neat as possible; as one of the first rooms you see when walking into the house, I didn't want plastic bins and toys spewed all over the place. So because of that, we went in a different direction when it came to organization. I wanted to use items that weren't exactly made for storing toys, but could still serve that purpose as well as any other purpose down the road.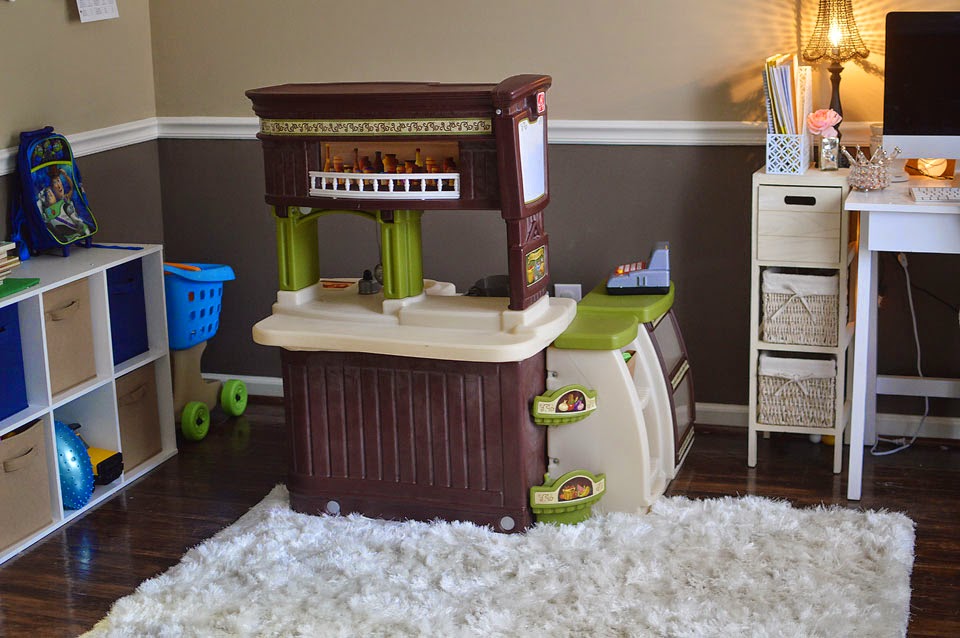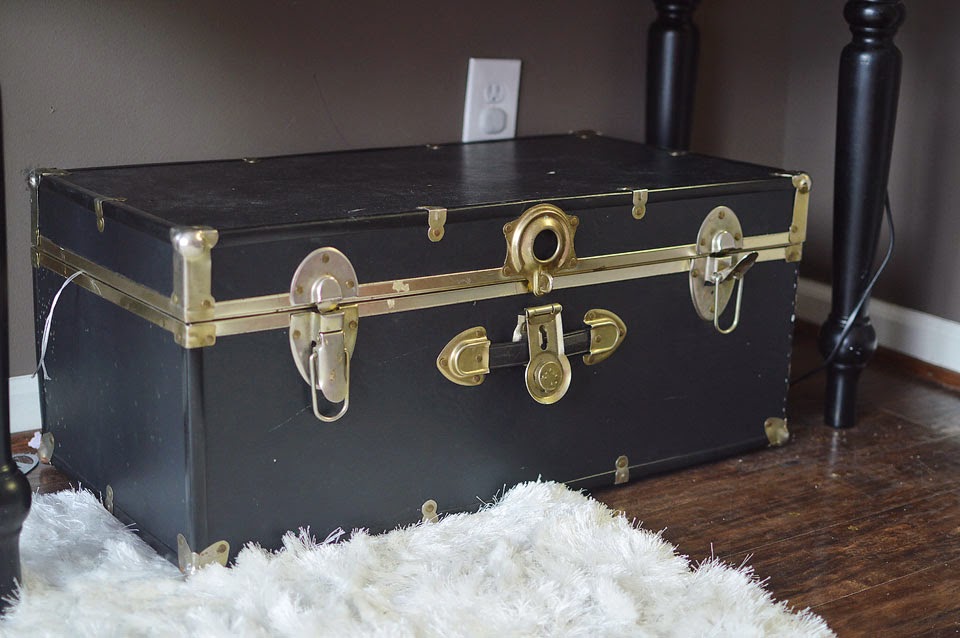 This trunk was a thrift store find. When I bought it, I had absolutely no idea what I was going to do with it. I had envisioned it at the end of my son's bed or something, but when we started to accumulate "dress up" clothes, I knew that it was perfect for it! It fits perfectly under this hutch and blends in with the other furniture and colors in the room.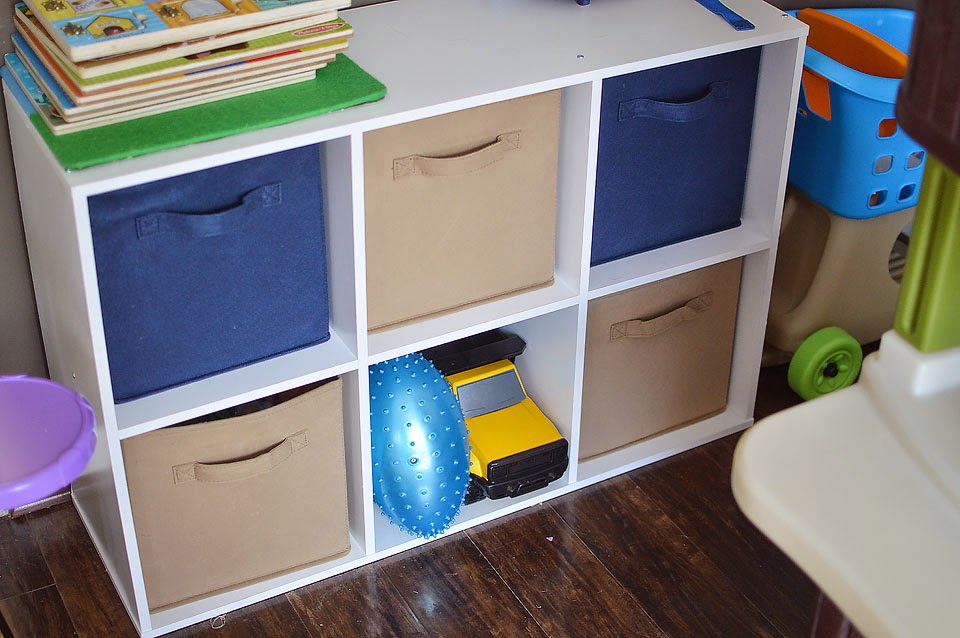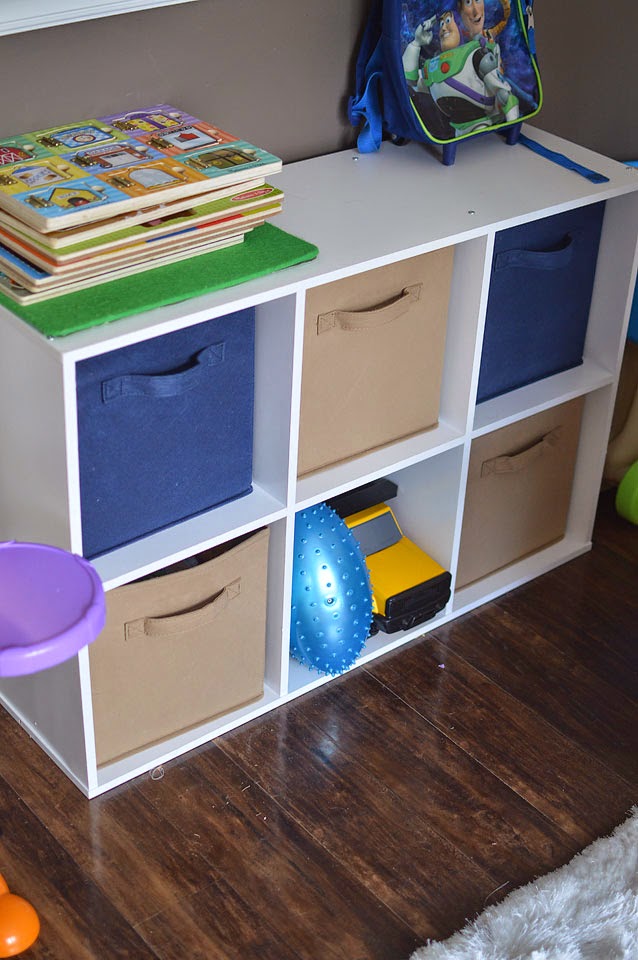 This organizer? It was my bathroom organizer in college. Which if you can believe it, means that it's lasted 8 years, 5 moves, and lots of wear and tear. But the nice thing about these is that you can just keep swapping out the drawers to match whatever room you want to put it in. And you can leave it horizontally like this or stand it up vertically depending on your space. We chose to put it like this so we could store more things on top as well.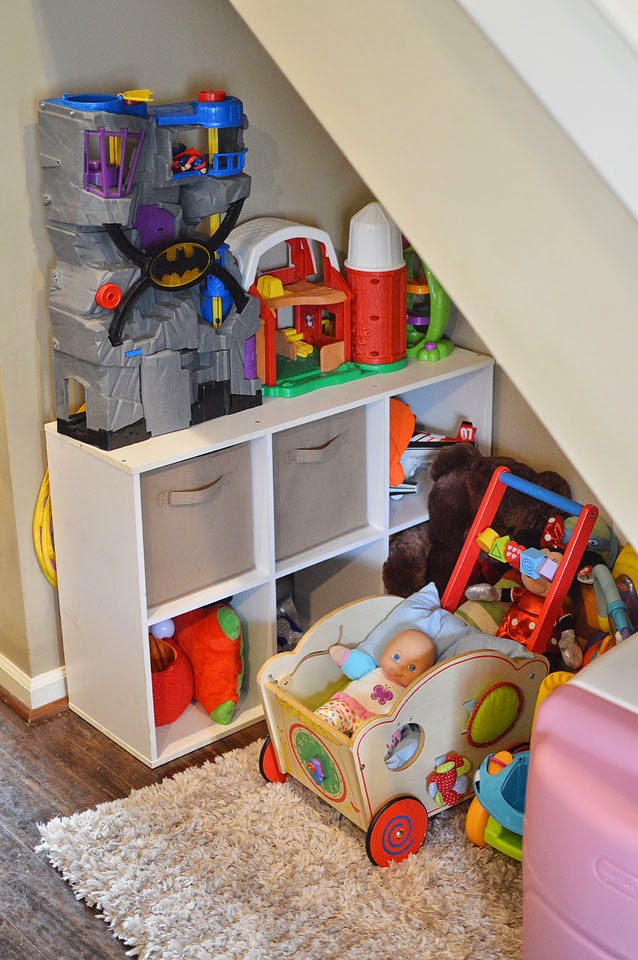 We had this little nook under the stairs and had originally wanted to make it a reading nook. But for the sake of keeping the playroom less cluttered, we decided to put the overflow of toys under there. Anything that needs pushed or you can ride on, goes under there. And there's also another bin organizer and toy box. If we wanted to, we could put a door or something on here to cover the chaos. But for now, I don't mind it as long as it's organized.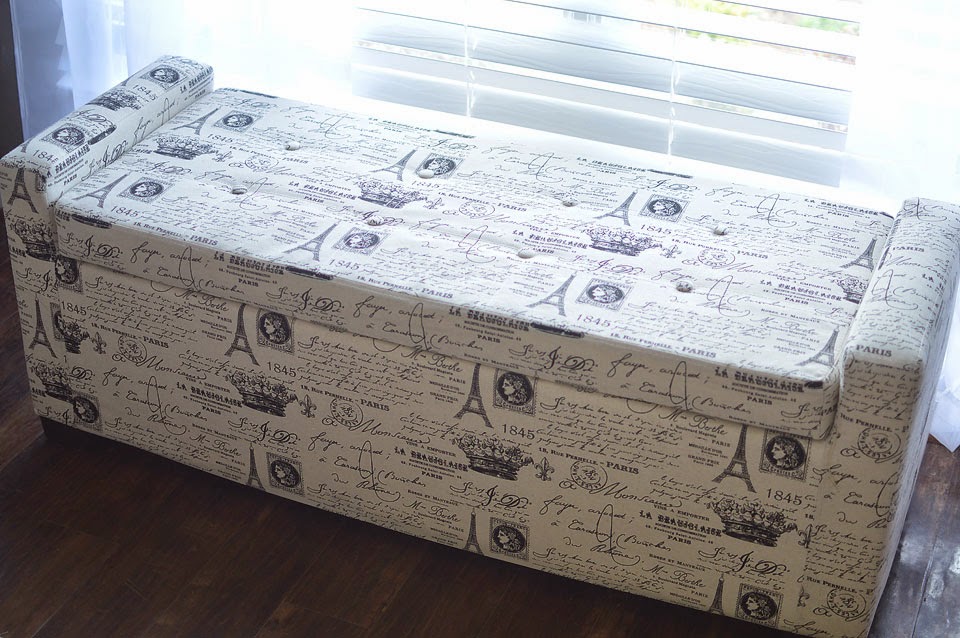 I originally purchased this bench for my room. But after decorating my room and going with chairs instead, I needed somewhere to put this bench. We had nothing but a dollhouse in front of the window in this room and I thought why not, let's try it there! And then I realized that I could store toys in it and it was like it was meant to go there all along! We keep bins in there so it's not one giant hot mess, but can change this and move things around as toys come and go.
Speaking of coming and going…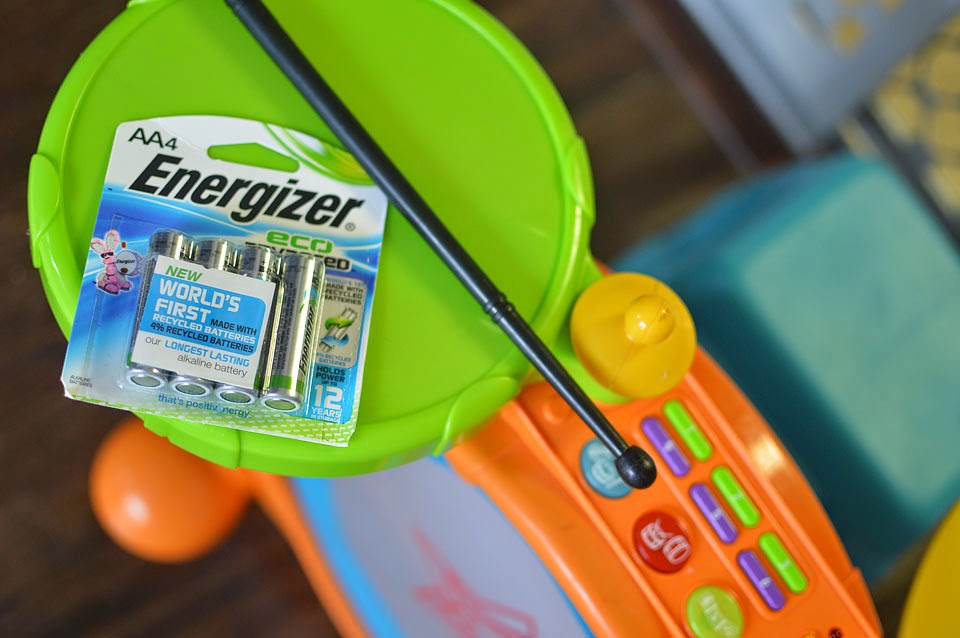 With two kids and a ton of toys that need batteries, I was super excited to see the new Energizer EcoAdvanced batteries. They're the first batteries to use recycled batteries materials and are Energizer's longest lasting alkaline ever. These new batteries come in AA and AAA options, which seem to be what the majority of toys take. I always feel so guilty going through and getting rid of batteries left and right, and I love that there's an alternative now! You can find these right near the registers in Walmart, but can also get them online at
walmart.com
. And if you want more info on the product, check it out on
bringinginnovation.net
🙂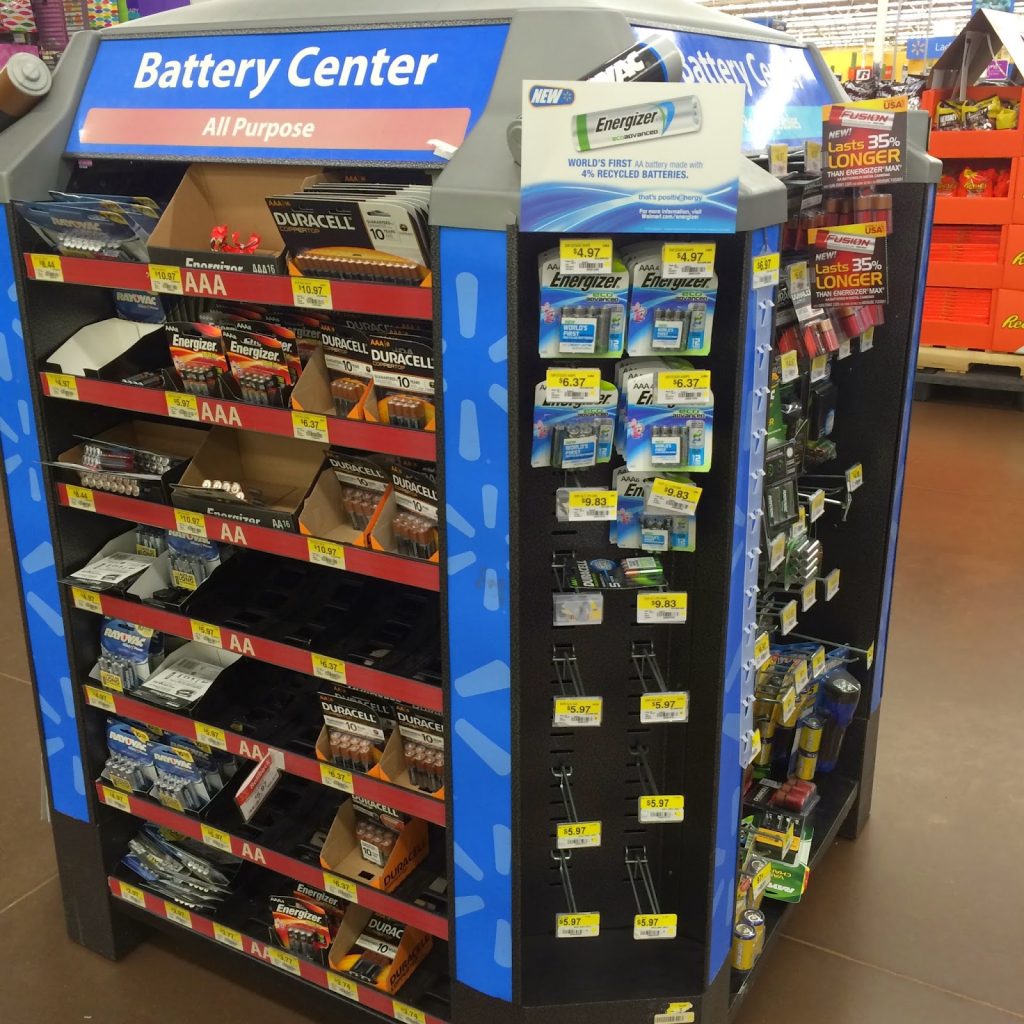 You can also enter to win $1,000 in gift cards in the GuiltFreeEnergy Giveaway! Good luck!
When it comes to organization, I try to use things over and over again. Play with different things in different spaces; think outside the box and use things you previously used as something else. It's a lot more fun that way, and you're doing your part to recycle and reuse 🙂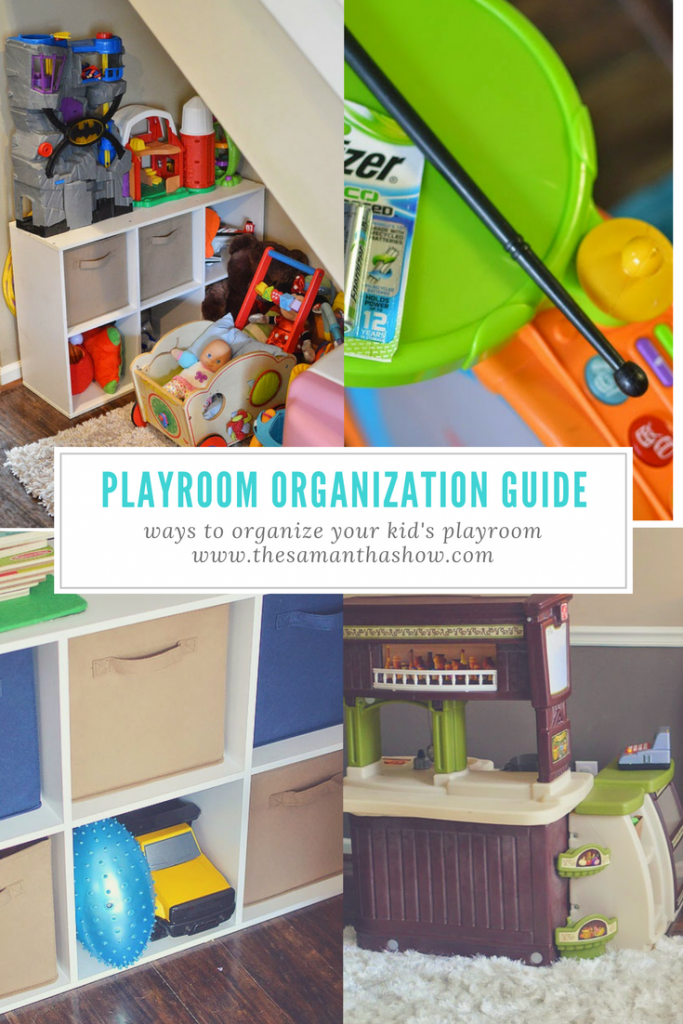 How do you organize your kids' playroom? What are some unique ways you've "hid" the toys and camouflaged them with your other decor?