This shop has been compensated by Collective Bias, Inc. and its advertiser. All opinions are mine alone. #MakeItMerrier #CollectiveBias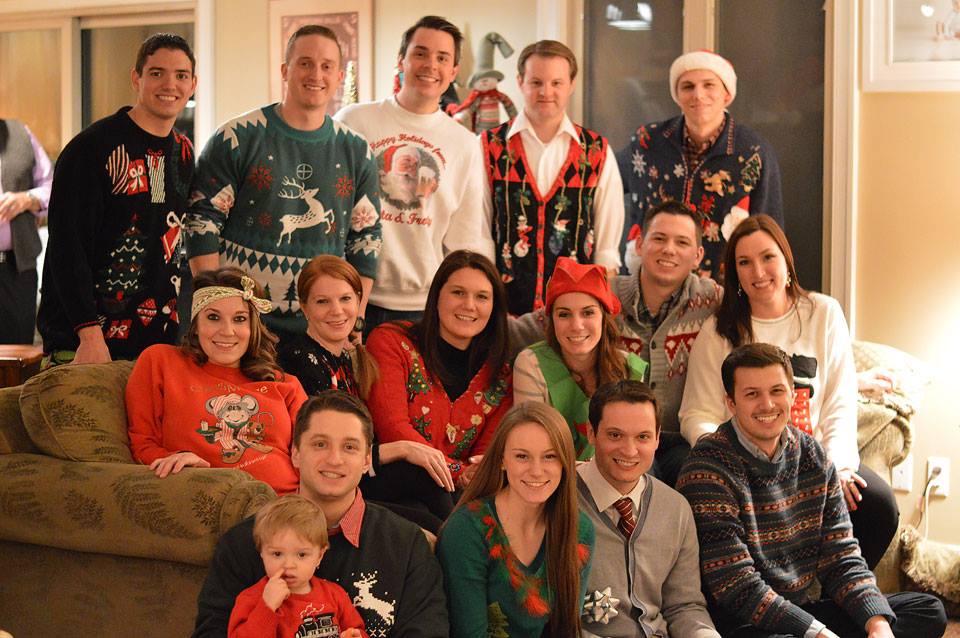 Coming from a big family means a packed house on Christmas Eve. It's the one night of the year we all get to be together and there's nothing I look forward to more than that. When we were growing up it was chaos when it came to presents. Everyone bought for everyone and there were more presents than people by the end of the night. As we got older we changed it to a system of drawing names. Each person bought for one other person. It was a surprise so you didn't know who had your name until that night. So much fun but again, we got older and decided to change things up again.
Enter "The Game". I'm not sure what the actual name of the game is but we always just call it "The Game". And it's the highlight of the night.
Here's how the Christmas Eve game works:
Each person brings a $25 wrapped gift.
Everyone sits in a circle and all gifts go into the center of the circle.
You go around the circle and each person rolls the dice. If they roll a 7, 11, or doubles, they pick a present from the center. They do NOT open it yet. This goes on until all wrapped presents have been picked.
Everyone unwraps the present they pulled from the center. Going around in a circle, each person shows what they have. Now the fun really begins…
You can choose to play by time or by rounds. We do 10 rounds.
Each person rolls the dice. If they get 7, 11, or doubles, they can choose to swap presents with someone else or keep what they have. (Some people play the version where not everyone ends up with a gift at the end. That if you roll 7, 11, or doubles 10 times, you get 10 presents and 10 people leave with nothing. But since it's Christmas Eve and this is our gift, we make sure everyone leaves with something!)
This goes on for 10 rounds, meaning you go around the circle 10 times. And at the end of it, you get the gift that's in your hands! It gets intense but it's all in good fun.
Well Starbucks gift cards are always a popular choice. I mean, who doesn't love Starbucks?! So this year I decided to do something a little more exciting and create an entire Starbucks gift basket. That looks just like a Starbucks cup! Which I kind of want to keep it for myself…I plan to throw it in a giant bag but obviously you couldn't get a good look at it that way now could you? So once the person unwraps it, this is what they'll see!
Here's how to do it:
Print the Starbucks logo on photo paper or cardstock paper.
Measure and cut a piece of burlap to fit all the way around the bucket .
Depending on the type of bucket you get, I would recommend only hot gluing the top. The shape of this bucket got narrower as you moved down so it made it difficult to glue it without ripples.
Glue the logo to the Burlap.
Fill the basket! I included:
1 bag of Starbucks Holiday Blend
1 box of Holiday Blonde Roast K-Cups
1 box of Starbucks VIA Instant Latte Peppermint Mocha
A box of shortbread cookies
4 Starbucks holiday mugs
A holiday pillow
A $5 Starbucks gift card (Starbucks is running a promotion and if you buy three packages of qualifying products, you get a $5 gift card! You can get yours here )

I am so excited to see my family in a few weeks! And I'm obviously looking forward to the game. As much as I love my family, all bets are off when it's time to play the game! Every man for themselves 🙂
Do you have any Christmas Eve traditions? Do any of them involve Starbucks? Do you play any games around the holidays? I'm always looking for new ones to bring to the table!