7-day Disney World itinerary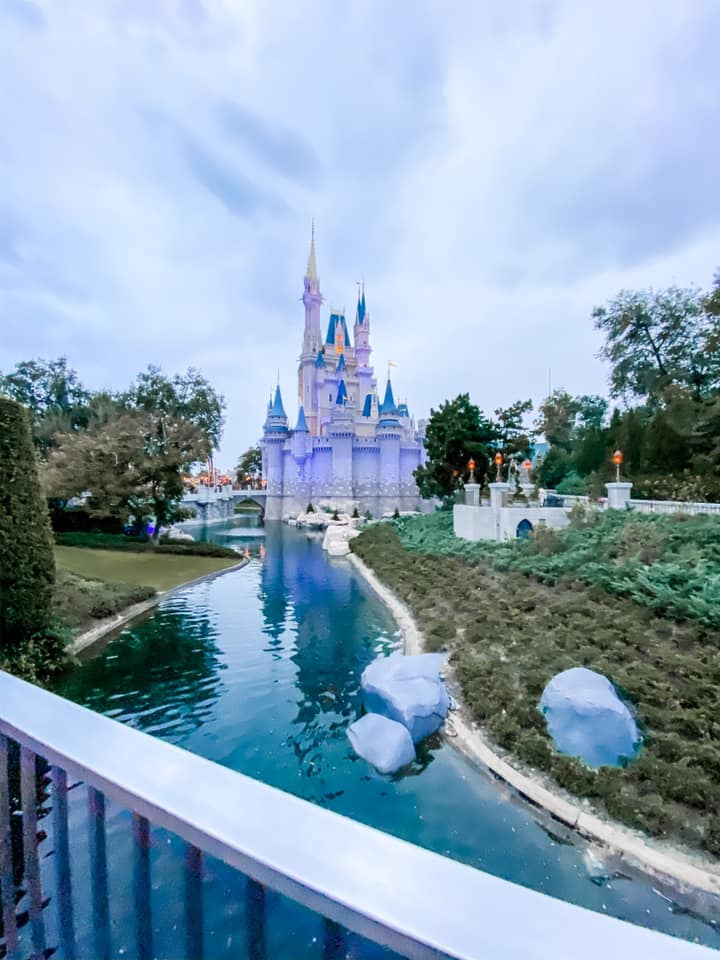 Planning a 7-day Disney World itinerary can be super overwhelming. Which parks do you do? Where do you eat? Which rides do you get Fastpasses+ for? Which is why I looked for a professional when we started to think about booking our first trip. Rene from On Your Way with Rene Travel was a lifesaver and truly made our first trip to Disney World unforgettable with this perfect 7-Day Disney World itinerary!
We absolutely loved the way our itinerary turned out so I'm going to break it down for you, day by day! Also, let me make a note that we had Park Hopper passes but decided not to park hop with the little ones in tow. So although we could have, we spent the day at the same park all day. But we liked having the option had we wanted to head somewhere for an evening show or something!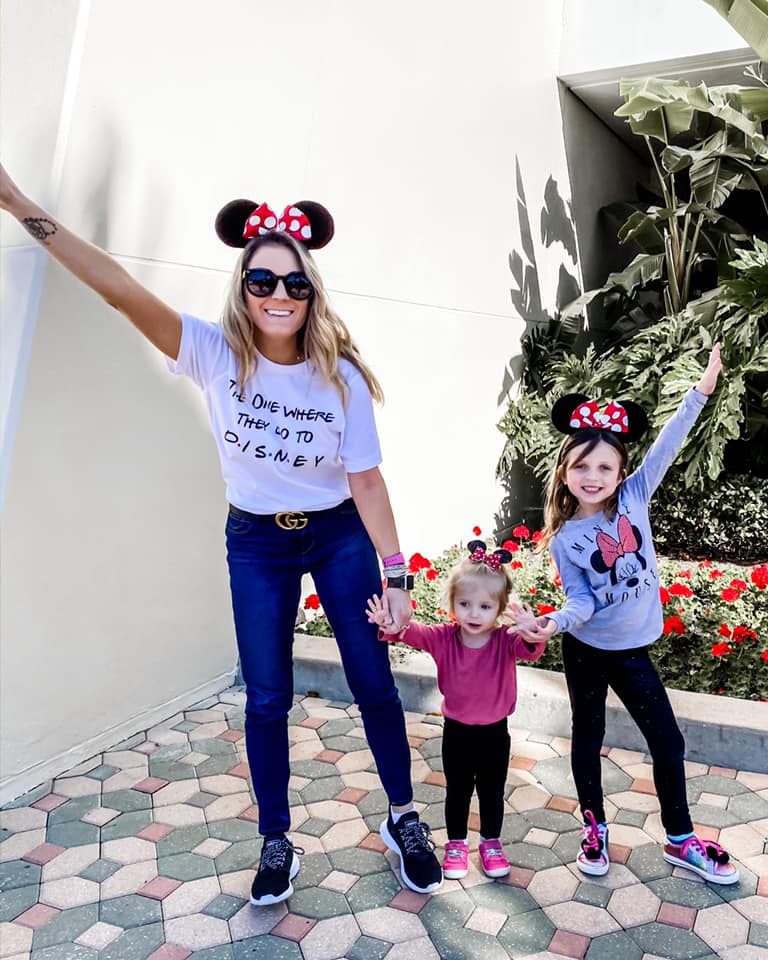 Day 1: Arrival day: Nothing was planned for this day; it was nice to get in, start unpacking, and explore the resort. We stayed at The Contemporary so we took a walk to Magic Kingdom that night to purchase our memory maker at Guest Relations outside of the park (you can add this to your package before you go but we got a military discount so it had to be done in person). This first day is a great time to swim at the pool, explore Disney Springs, or just unwind before a jam packed week! I'd also recommend ordering groceries to the room using Instacart but don't over order! We made this mistake! Just order a few snacks to munch on!
Day 2: Epcot: We kicked off our first day at Epcot bright and early because the earlier you can get to the park, the better. The first two hours are the best time to be in the park; crowds are light and you can get on a lot of the things that you are shooting to get on. This is called the "rope drop" and I'll go into detail about that later!
I should also mention that Epcot is broken up into 2 different areas: Future World and World Showcase. We started in Future World and worked our way around to the World Showcase.
Our first round of Fastpasses+ at Epcot were for:
The Seas with Nemo and Friends
Spaceship Earth
Frozen Ever After (in Norway).
Highly recommend all of these!
We ate lunch at a La Cantina de San Angel, a quick service restaurant in Mexico and the food was AMAZING! Not to mention you can get a margarita with your dining plan credits so GET IT! I had the Mango 🙂
The way our itinerary was planned was to have our table service meal at the park we were at for the day. So on our Epcot day, we ate at Coral Reef. Honestly, wasn't a fan and I wouldn't recommend it. I chose it because it was in the aquarium and I thought the kids would like it And if you like seafood, you might be more of a fan that I was. But from what I've heard, there are a few better options! I asked Rene, my Disney Expert and here's what she had to say:
"Some of my all time favorite restaurants at Walt Disney World are at Epcot! Le Cellier in France has an amazing filet mignon and mushroom risotto. Tutto Italia in Italy. The chicken Parmesan, I dream of it! Via Napoli, because they have the best pizza. The pizza ruins all other pizzas. Garden Grille character lunch or dinner."
We didn't stay for fireworks because the Epcot fireworks don't go off until 9 p.m. And there was just no way we were making it! But from what I've heard, they're amazing.
Some of the other rides/attractions we enjoyed were:
Soarin' Around the World
Turtle Talk with Crush
Gran Fiesta Tour Starring The Three Caballeros (in Mexico).
We honestly ran out of time and were overwhelmed with our first day in the park so make sure you check out Mission:SPACE, Journey into Imagination with Figment, Test Track (when it reopens) and Living with the land.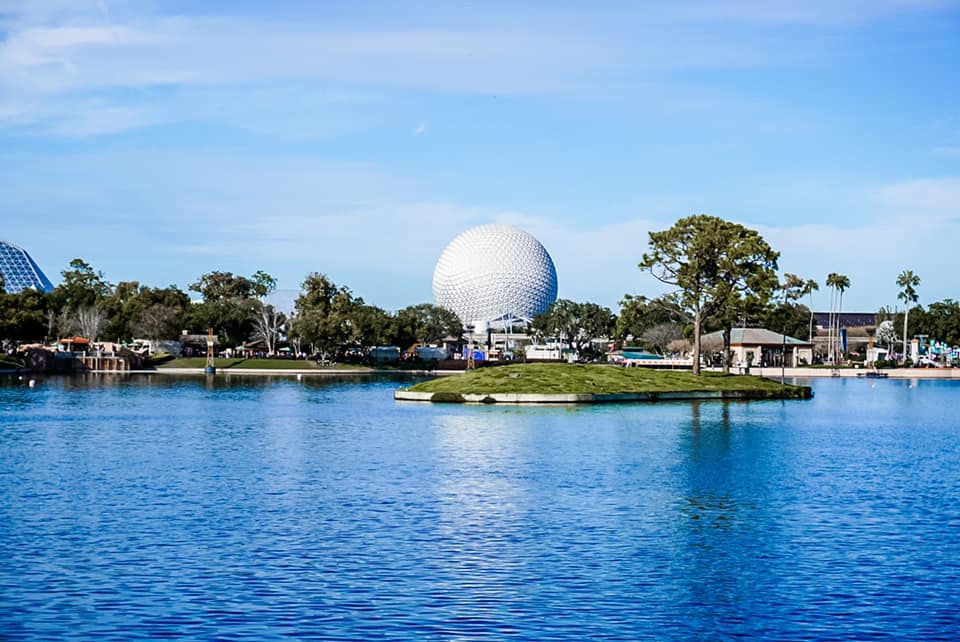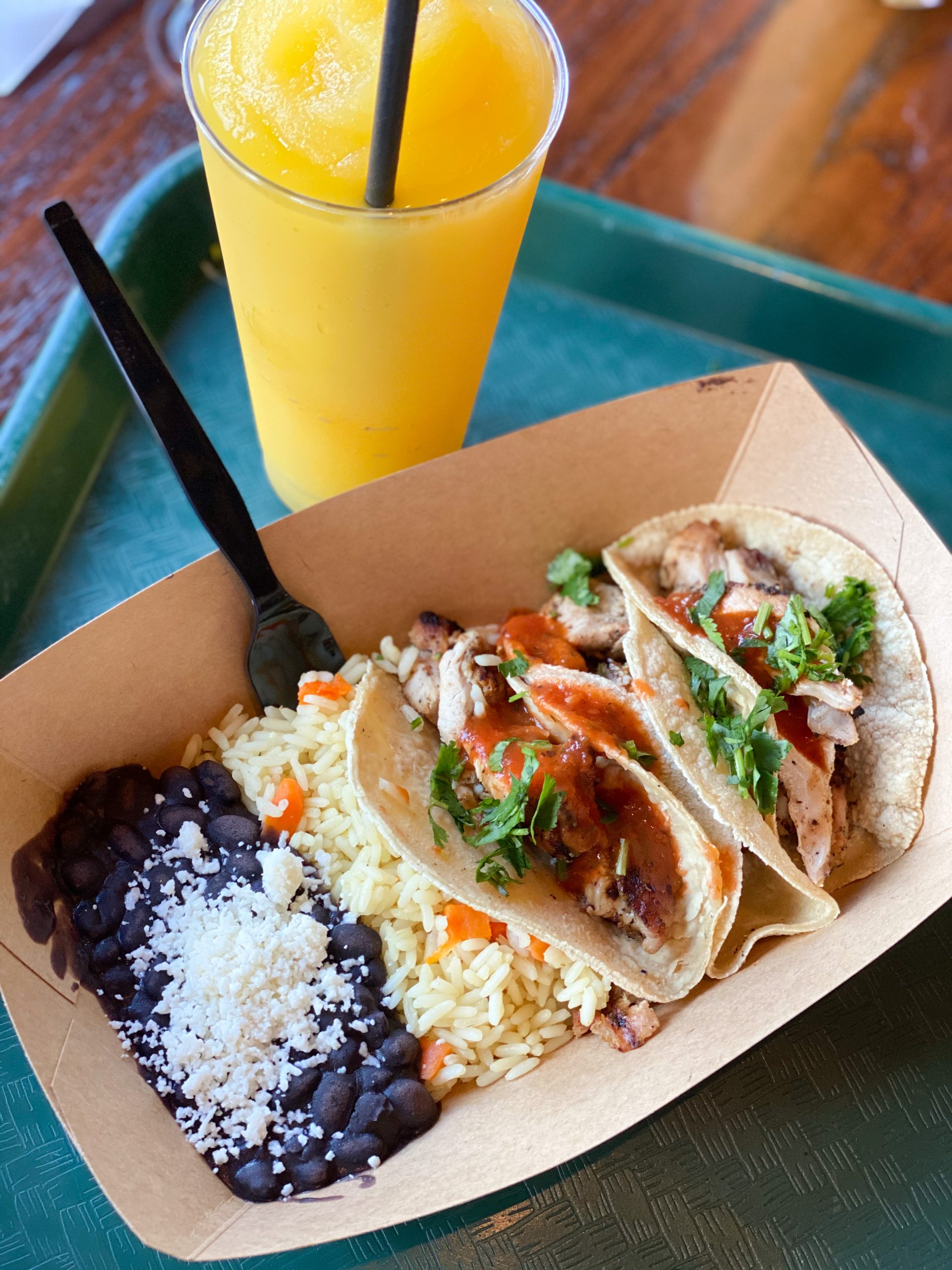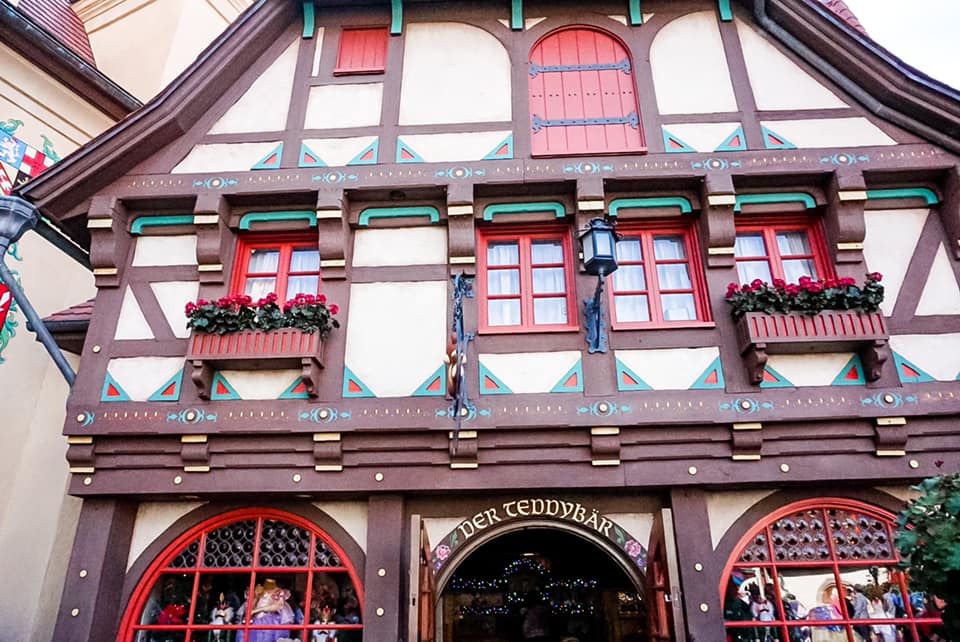 Day 3: Magic Kingdom: This was the park I was most excited for because hi, Cinderella's castle. I couldn't wait to see my kids' faces light up! Insider tip: Main Street USA opens an hour before the park opens. So since the park opened at 9 a.m, we got there around 8:15 a.m. We grabbed a Starbucks, took a few photos, and headed up to the castle to watch the show. Before the rope drop, they do a little show to kick off the day. And it is MAGICAL. Our FastPasses+ for Magic Kingdom were:
Buzz Lightyear's Space Ranger Spin (which honestly was a waste because the regular line was super short so if you want to ride this, I would say just rope drop this one!)
Barnstormer (which we ended up cancelling because we ran out of time for some other stuff we wanted to do!)
Space Mountain
After our first ride, we headed to Pirate's League, which unfortunately is closing this summer. Which is a bummer because it was SO neat. My son got turned into a pirate and my daughter into a mermaid. It's right next to the Pirates of the Caribbean ride so we did that immediately after.
We ate lunch at Pinocchio Village Haus which was eh in my opinion. I think I had chicken tenders and fries ( I think there were better options but we were starving and all being indecisive so this is what we chose.
Other rides we did this day included:
Haunted Mansion
Seven Dwarfs Mine Train
Aladdin's Magic Carpet
Our table service that night was Chef Mickey's and this is tied for my favorite character meal. It's a buffet so there's something for everyone, and the kids loved the make your own sundae bar! Highly recommend this one!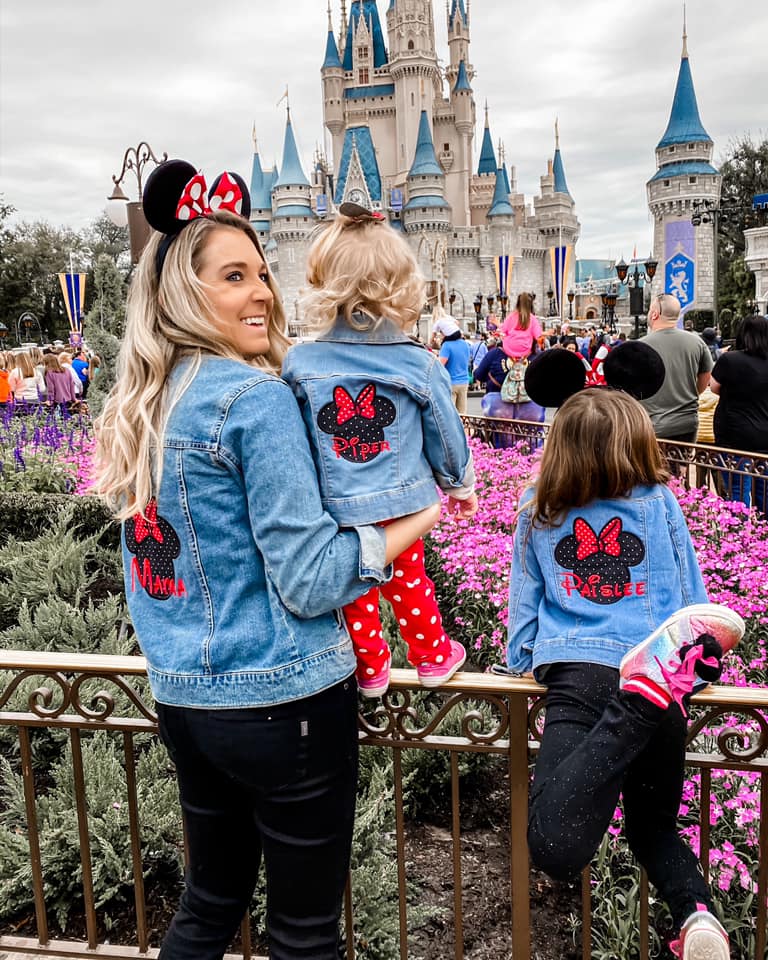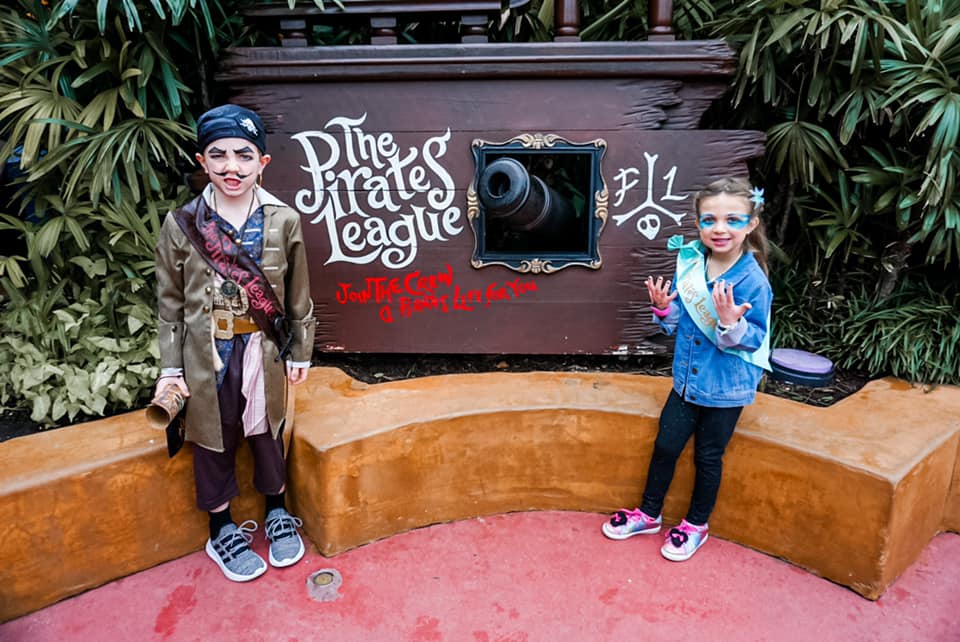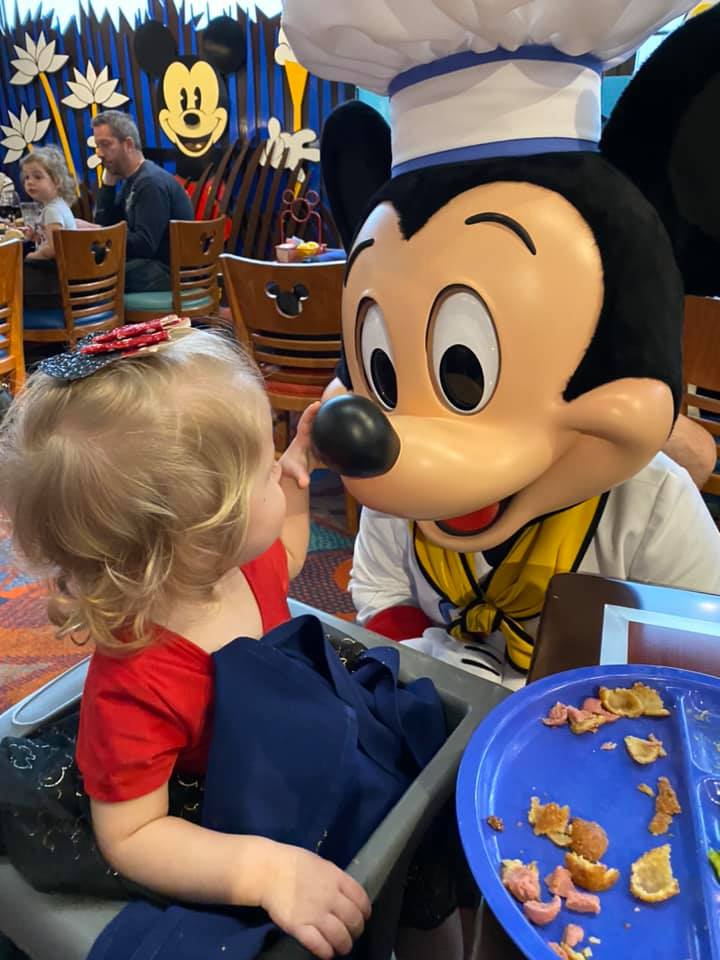 Day 4: Animal Kingdom: We started our morning with breakfast at Tusker House and I think this is my other favorite character meals! The Harambe village is amazing, I loved the safari outfits the characters wore and the food was AMAZING! If you can get a breakfast before the park opens, do it. It's always fun to get into the park early and snag a few photos before the crowds come!
Our fast passes for Animal Kingdom were:
Kilimanjaro Safari
Festival of the Lion King
Flight of Passage
I would highly recommend the safari in the morning if you can because that's apparently when the animals are most active. We saw a TON and the kids really liked this attraction.
Other rides and attractions we enjoyed included:
Expedition Everest (well not me, but the kids did! This rollercoaster goes backwards and in my opinion is super intense so you've been warned! haha)
Na'vi River Journey
We didn't get to ride anything else because I was super sick after Expedition Everest but there a few other rides I would have loved to go on. There's always next time! But other rides I'd recommend getting on are:
It's Tough to be a Bug
Dinosaur
Kali River Rapids
Up! A Great Bird Adventure
Finding Nemo The Musical
Primeval Whirl
TriceraTop Spin
We ate a late lunch in the park at this fabulous BBQ Quick Service restaurant, Flame Tree BBQ and then headed back to the hotel! Animal Kingdom offers Rivers of Light in the evening but we were exhausted and couldn't make it until then. But I've heard it's great! I've also heard the Rainforest Cafe is a delicious table service option as well.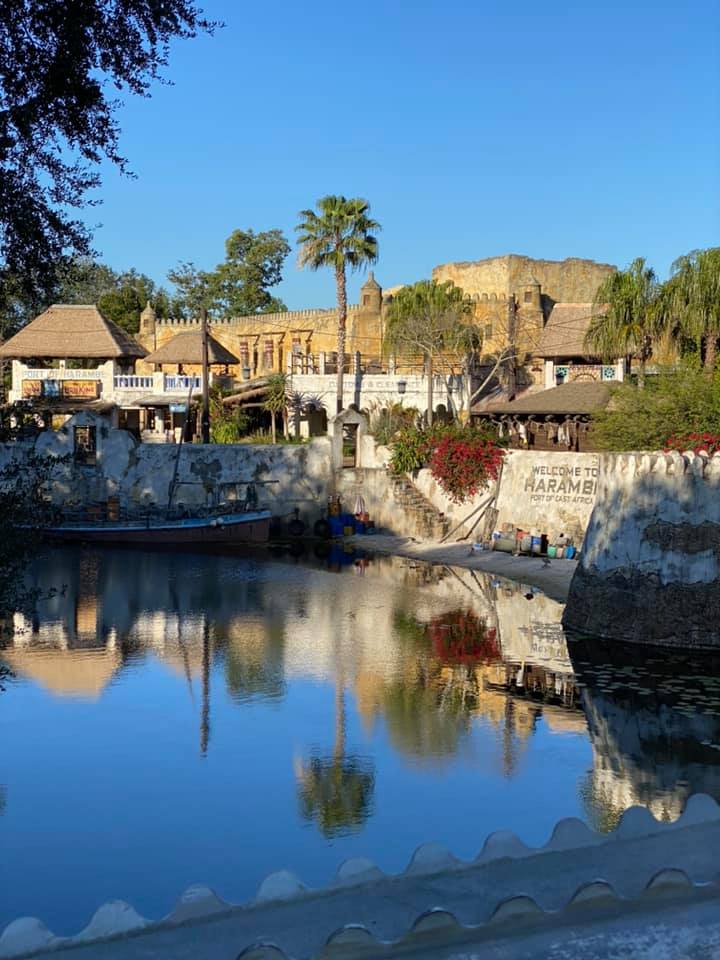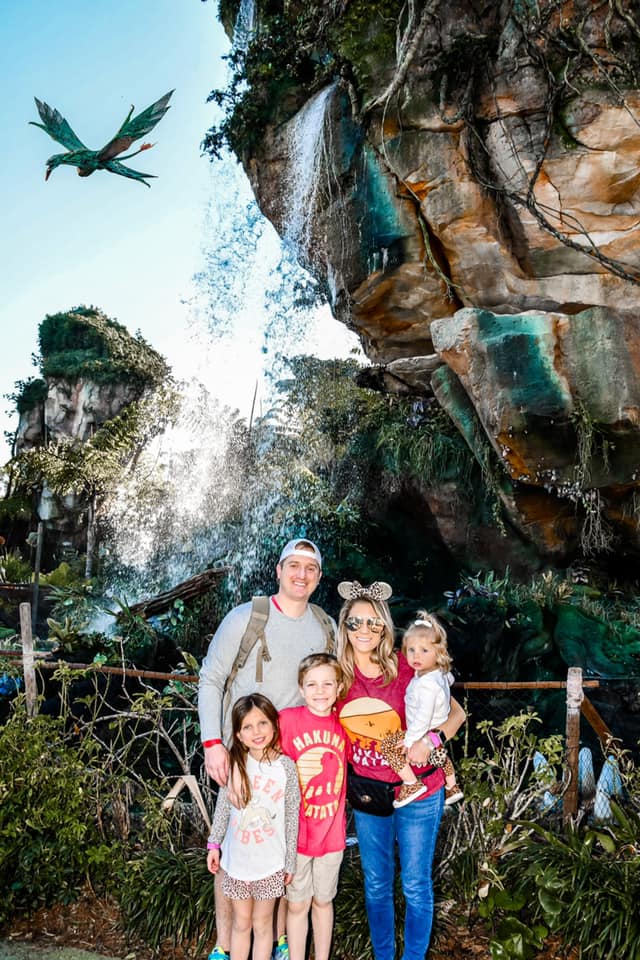 Day 5: OFF DAY- This day is KEY. Because it was so chilly we really didn't get to spend time at the pool. But this is what we would have done had it been warmer. But we headed to Disney Springs for shopping, lunch, and the NBA experience. I will have an entire blog post coming on this because I have a lot to say so stay tuned for that! But it was SO much fun and I would highly recommend it! But use this day to rest your feet, take it slow, and prepare for the tail end of your vacation.
We did dinner at Ohana this night and it was DELICIOUS. Ohana means family so everything is family style and the food does not stop coming! You start out with bread, followed by a pan of noodles, potstickers, and chicken wings, and then the meat on skewers just starts rolling out! I honestly wasn't a fan of the meat (it was very smokey) but my husband loved it! And the dessert was to die for as well. The kids also learned how to hula dance and someone played the ukulele while we ate.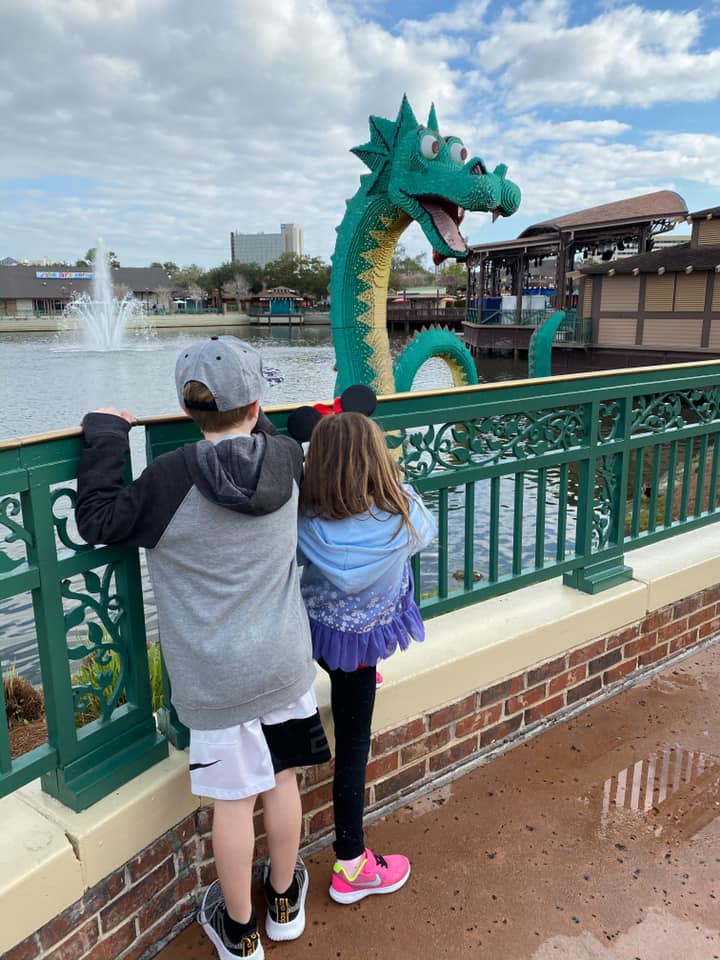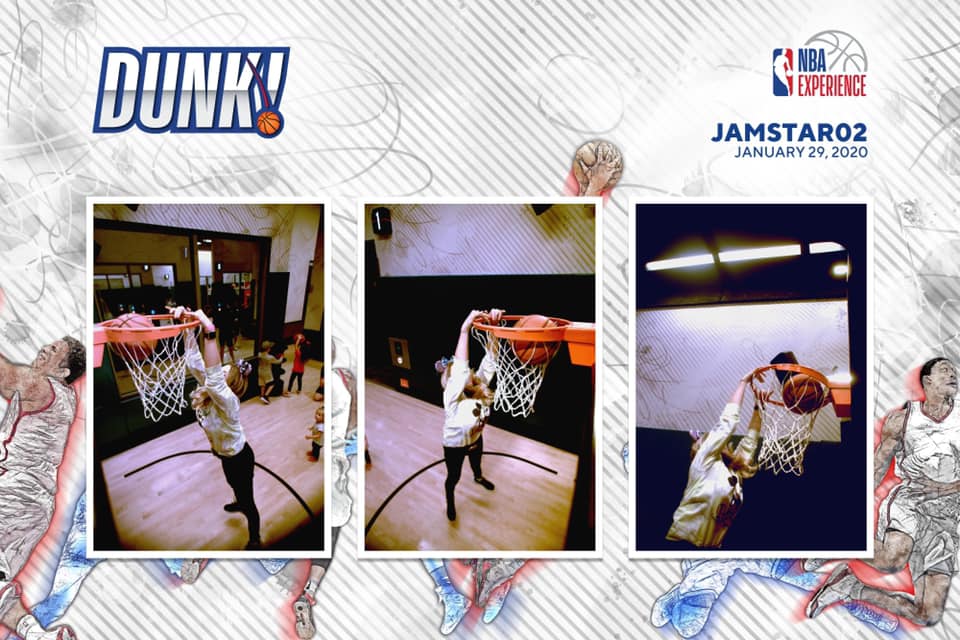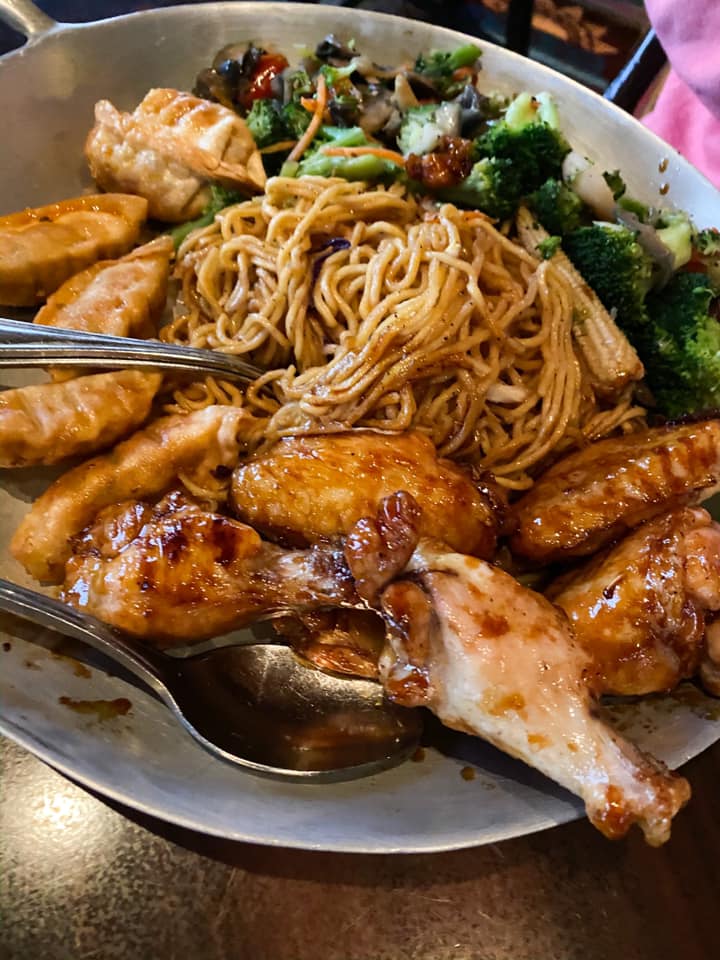 Day 6: Hollywood Studios: If you're a Star Wars fan, you're probably going to want to get to the park ASAP in the morning to get a boarding group for Rise of the Resistance. They keep changing how this system works so be sure to check the My Disney World Experience app for updated procedures! Since we had little ones and aren't the biggest Star Wars fans, we skipped this.
Our FastPasses+ at Hollywood Studios were:
Slinky Dog Dash
Disney Junior Dance Party!
Star Tours: The Adventure Continues
We started our morning with Slinky Dog Dash, which I HIGHLY recommend get a fast pass for! This line gets pretty long but it was a lot of fun. Honestly Toy Story Land was probably one of my favorites parts all together. It was SO cool and every little detail is just amazing. We also rode the Alien Swirling Saucers and Toy Story Mania in Toy Story Land and they were fan favorites for all.
Some other rides I'd recommend fast passes for are:
Tower of Terror
Millenium Falcon: Smuggler's Run
Rock'n' Roller Coaster
Voyage of the Little Mermaid
Frozen Sing-Along celebration
Beauty and the Beast
Muppet Vision 3D
Indiana Jones Epic Stunt Spectacular
We ate dinner at Hollywood and Vine, which was a character table service and a buffet. Something for everyone! I honestly didn't think the food was THAT good at this one but it was a cute atmosphere and the characters were dressed in 50s outfit which was fun. Our Disney expert Rene also recommends Mama Melrose's and 50's Prime Time Cafe. I walked through the 50's Prime Time Cafe and it looked SO cool. You're literally seated in a 50's kitchen and it looked like a ton of fun!
We also didn't make it for their evening show, which is the Star Wars: A Galactic Spectacular and also Fantasmic! so if you can make it until then, those are the options at Hollywood Studios!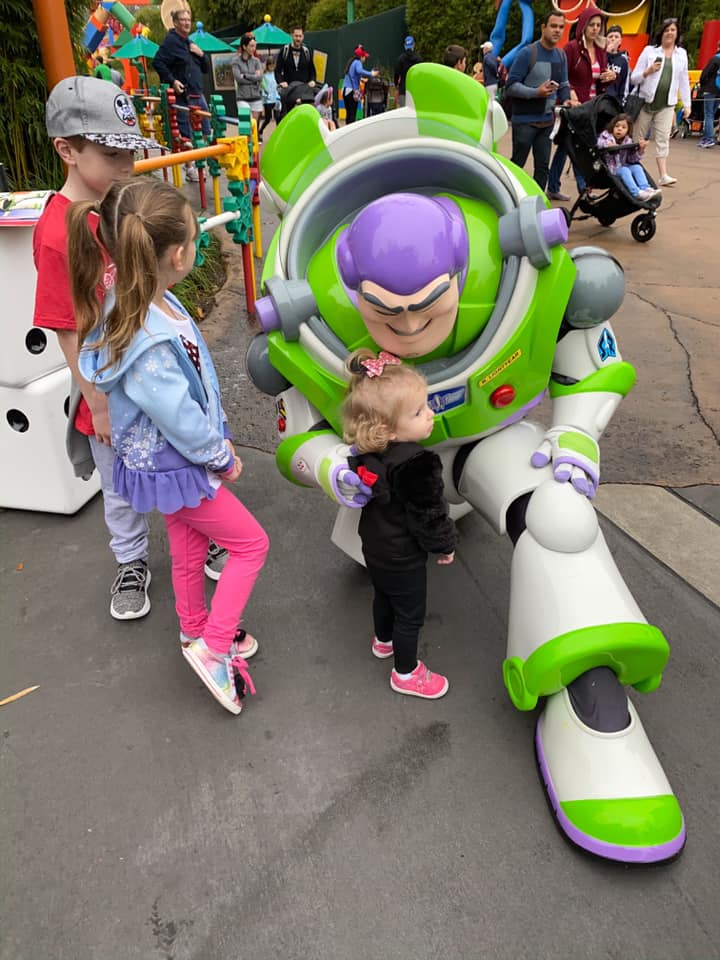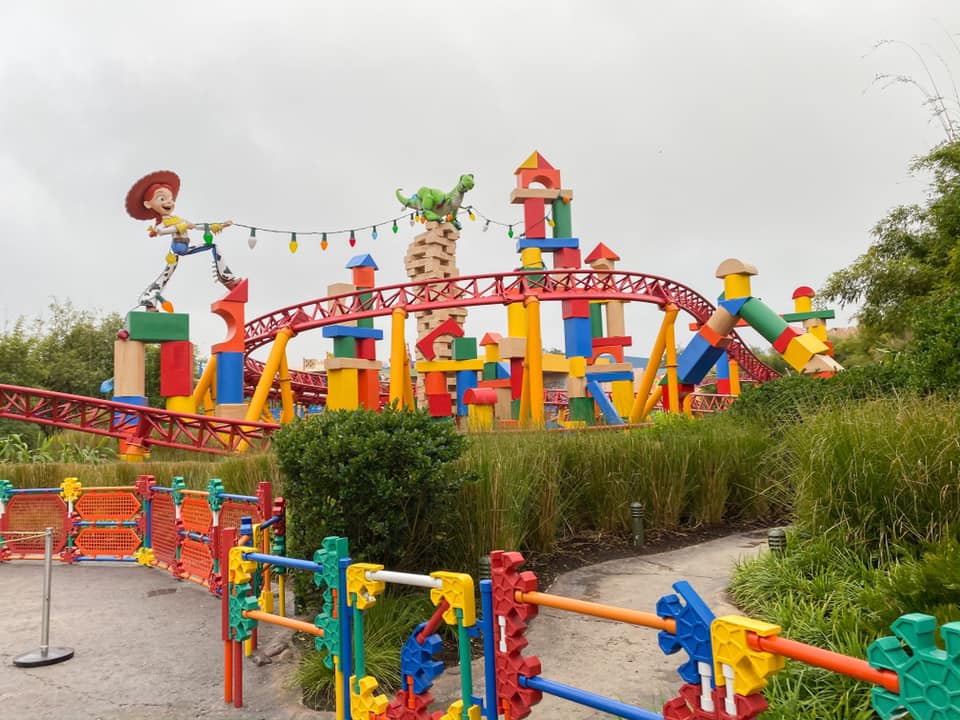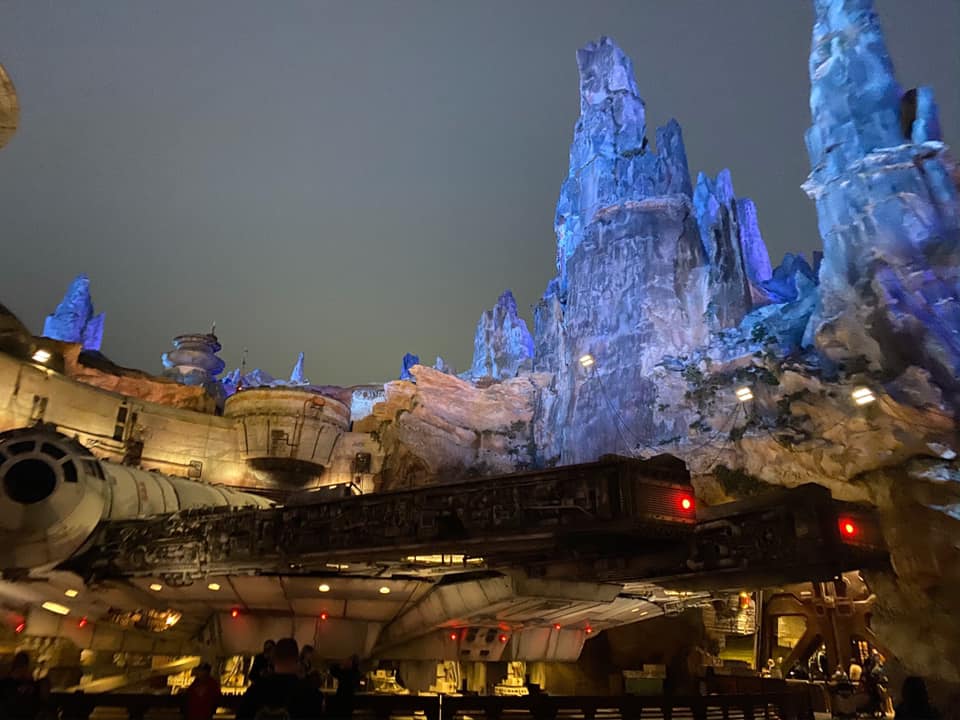 Day 7: Magic Kingdom: Because there is SO much to cover at Magic Kingdom and we have little ones, we decided to do two days there. We started the day with Bibbidi Bobbidi Boutique before the park opened, which I again would recommend so that you can grab some good castle shots before the park gets crowded! It was the CUTEST thing and it truly made my little girl feel like a princess! Have your phone or camera out to record the mirror in the dressing room.. and don't be surprised if you tear up because of the magic!
Our FastPasses+ for the second day at Magic Kingdom included:
Meet Rapunzel and Tiana at Fairy Tale Hall
Peter Pan's Flight
Seven Dwarfs Mine Train
Our lunch on this day was at Cinderella's Round Table in the castle and it was by far my favorite table service. The food was the best we had all week and we got to meet and spend time with 4 different princesses; Aurora, Jasmine, Ariel and Snow White! We also met Cinderella before heading upstairs to lunch. You get swords, magic wands, special dessert, and being in the castle is a treat in itself!
Other rides and attractions we did this day included:
Meeting Tinkerbell
Under the Sea: Journey of the Little Mermaid
Dumbo the Flying Elephant
Mad Tea Party
Another super fun and unique experience was getting my daughter's haircut at the barber shop! They have a first haircut special; for $25, you get a haircut, certificate, some of their hair in a bag, pair of Mickey Mouse ears with My first haircut embroidered into them, and pixie dust! Such a great deal!
We went back again for the fireworks this night and it never gets old! See them as many times as you can!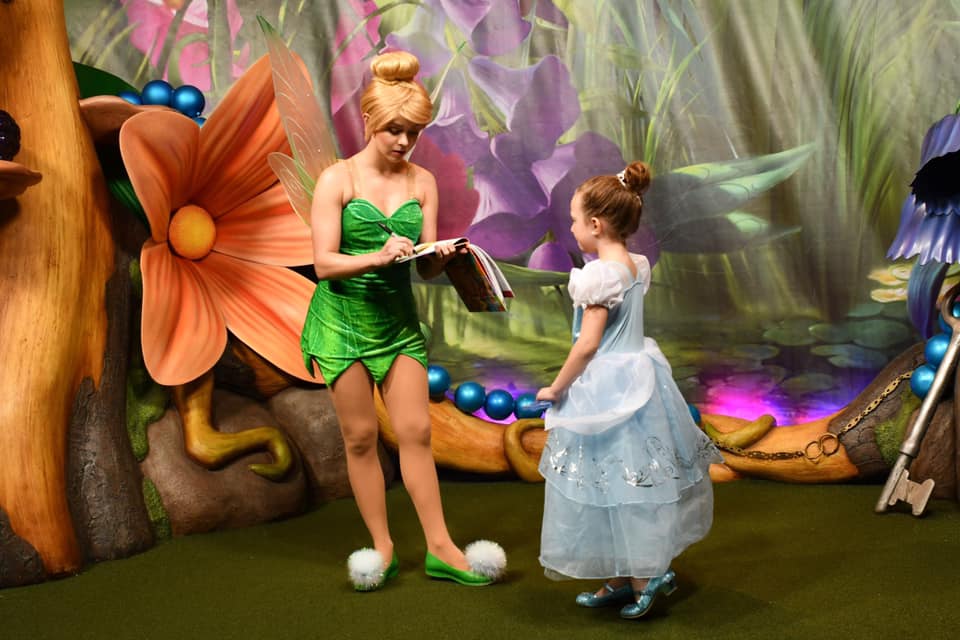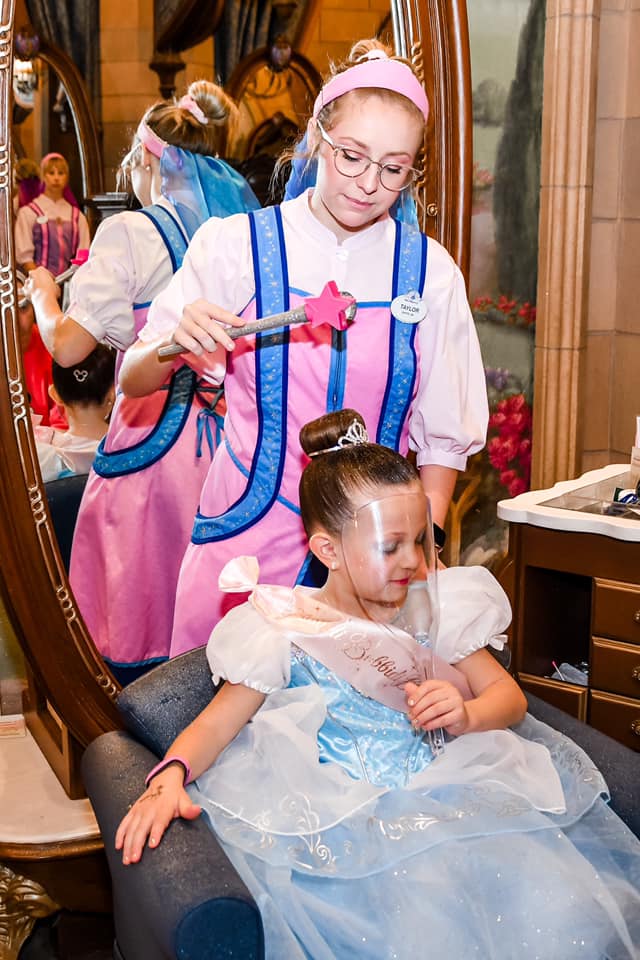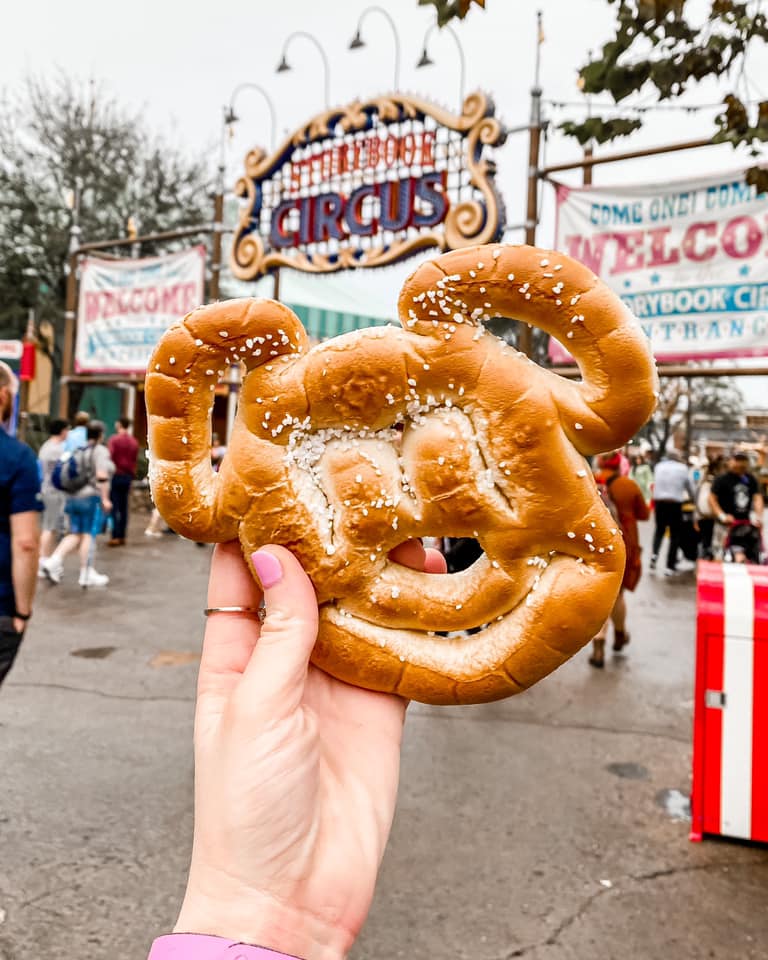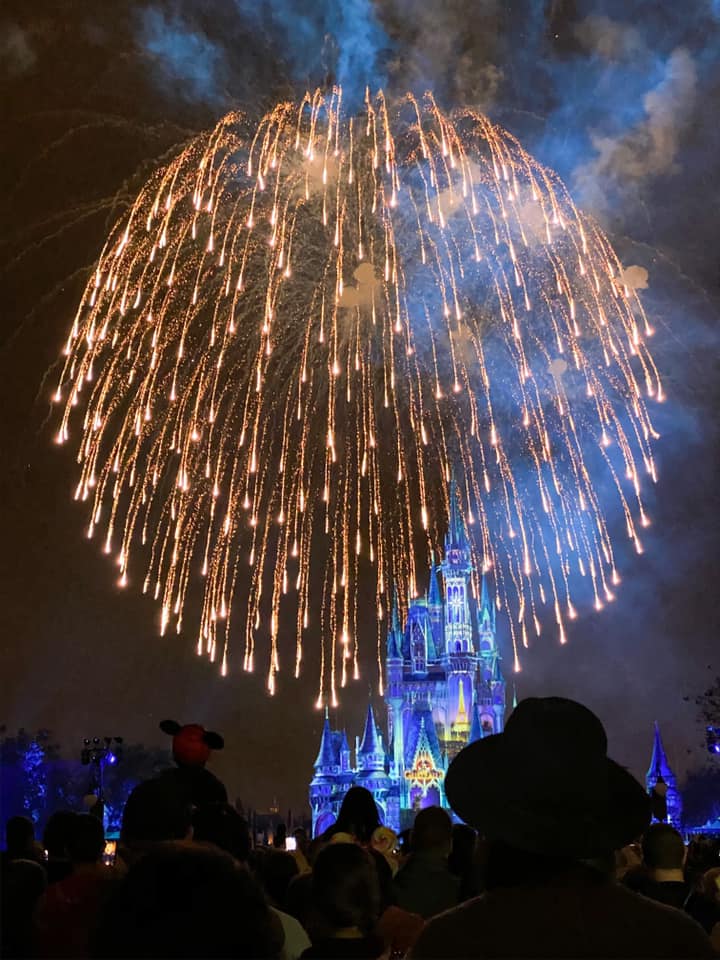 Day 8: Departure Day: All good things must come to an end! On our departure day, we grabbed breakfast at the quick service restaurant in our hotel and packed everything up. If you're taking the Magical Express back to the airport, they get you 3 hours before your flight so be sure to factor that into your activities.
Some other tips and tricks:
Once you use your last Fastpass+, select another one. This way you're not wasting any time. And be sure to check frequently because things open up, people change and cancel, etc.
Rent a stroller! We rented our double Bob stroller through Kingdom Strollers and it was SO easy. It was only $126 for the entire week, they dropped it off at our hotel and then picked it back up on our departure day. It came with a color and rain cover and it was a heck of a lot easier than lugging a double stroller through the airport! I would highly recommend this as even my older two kids (8 and 6) got tired and wanted to ride in it during our days.
Rope drop at least one day. This means you get to the park before it opens and line up. Once they remove the rope to the rest of the park, you "quickly walk" to the ride you want to ride the most. Essentially you're beating the crowds for the ones you know will be super crowded later! We never did a rope drop because we had FastPasses+ and since it was our first time, didn't know what we wanted to do or what to expect! But because the FastPasses+ are tiered and you can only get 3 to start, get whatever FastPass+ you can for the attraction you want to see the most and then rope drop the others!
Phew this is probably my longest post ever and I still have SO much more to say. I could go on for hours and I'm already planning our next trip! I hope you enjoyed our 7-Day Disney World itinerary! Let me know if you have any questions below! xo
Be sure to check out our other Disney World posts below!
How to Plan Family Outfits for Disney World
How to Avoid First Timer Mistakes at Disney World