This shop has been compensated by Collective Bias, Inc. and its advertiser. All opinions are mine alone. #UnrollMeNow #CollectiveBias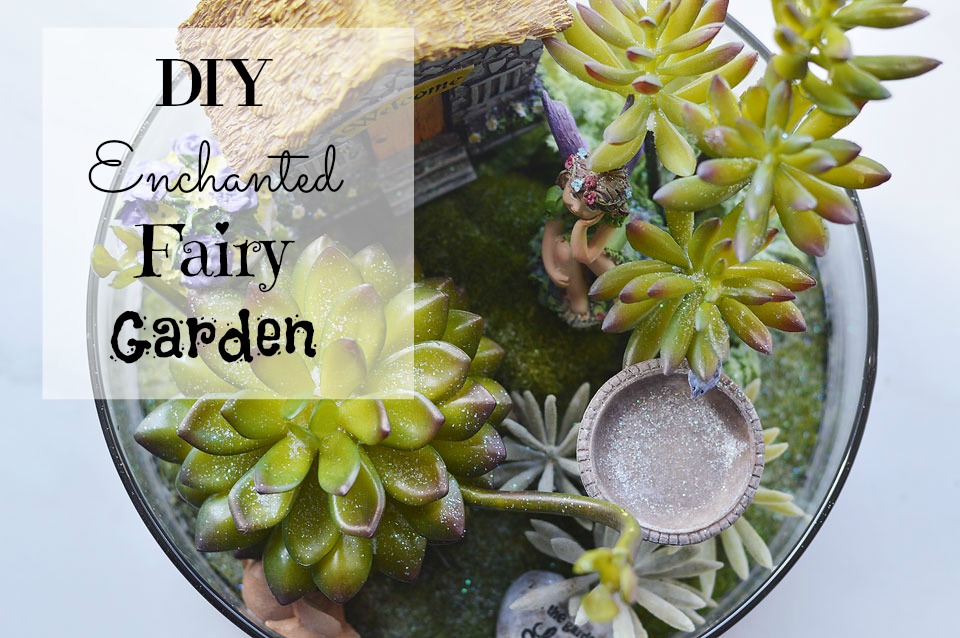 I feel very blessed to be able to work from home. However working from home means I don't have office hours; from the moment I wake up until the moment my head hits the pillow, I'm working in some, way, shape or form. With two kids running around, I work when I can here and there. I work on the go or in small increments at my desk, and my phone is constantly buzzing with texts, tweets, and emails. But I'll get to that in a little bit…
Working from home does have it's perks, one of them being I can come and go as I please. If I want to take a few hours to go buy supplies and make a fairy garden, I can do it! And that's exactly what I wanted to do! A family friend of ours has an outdoor and indoor fairy garden, and I had my heart set on making an indoor one for my daughter's room. So when I saw this faux terrarium on sale at Target for $5.98 I knew I had just hit gold!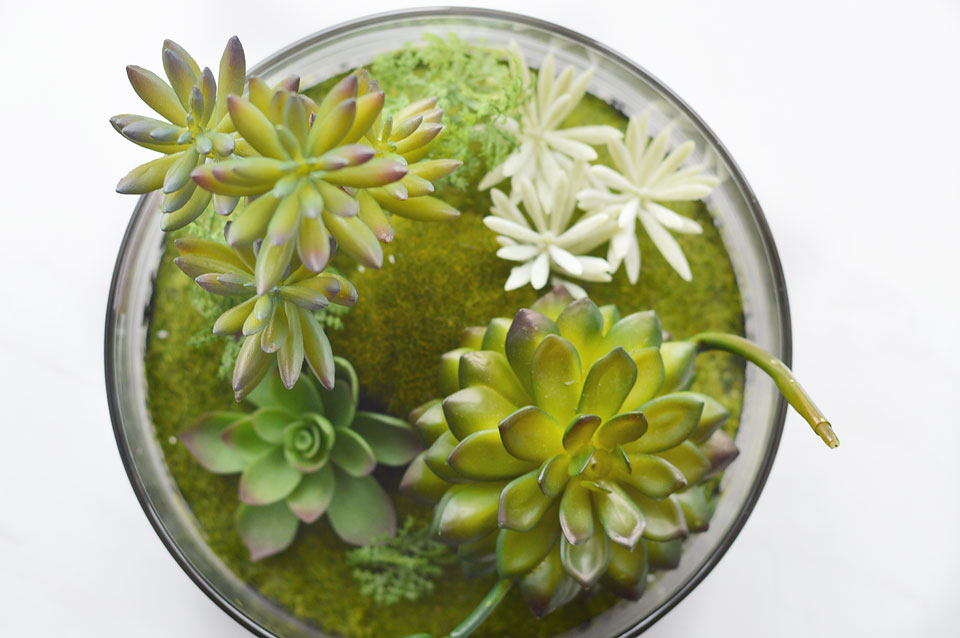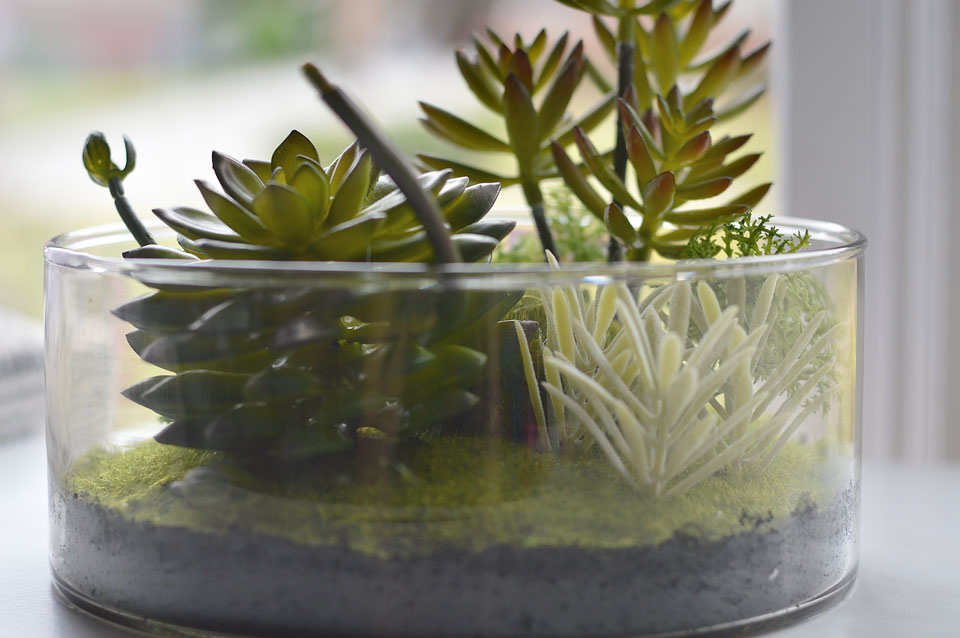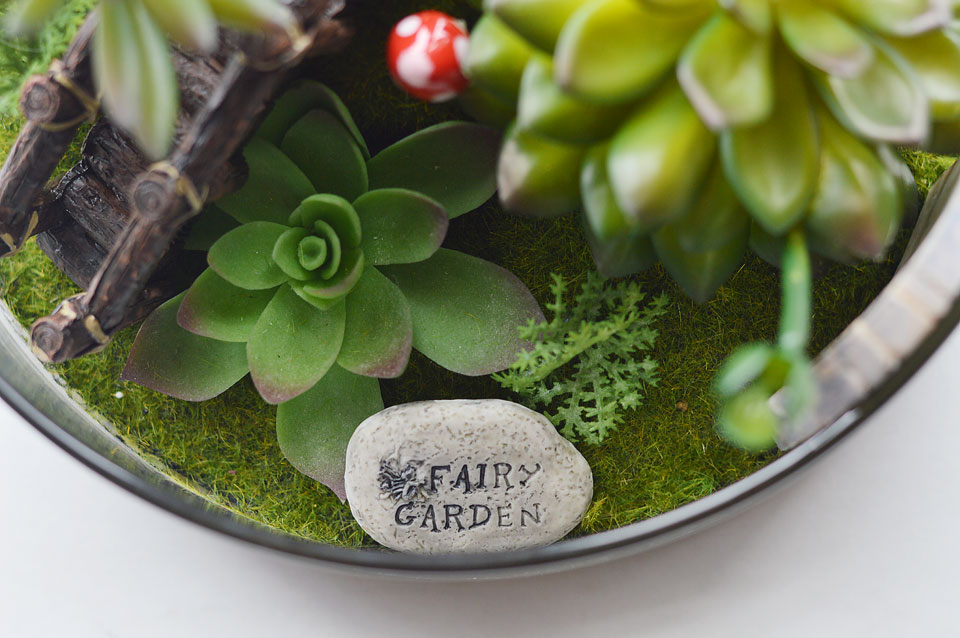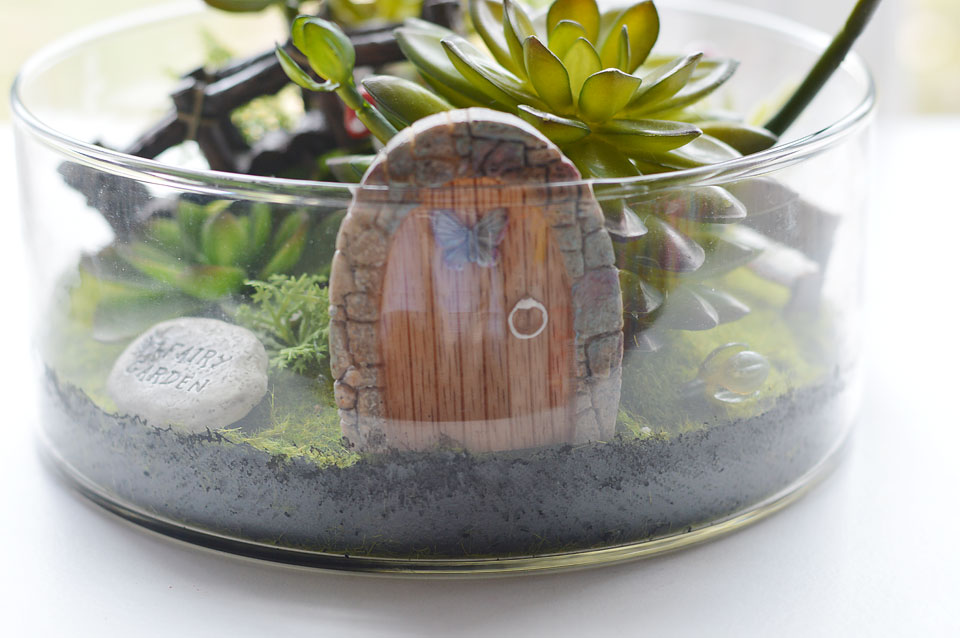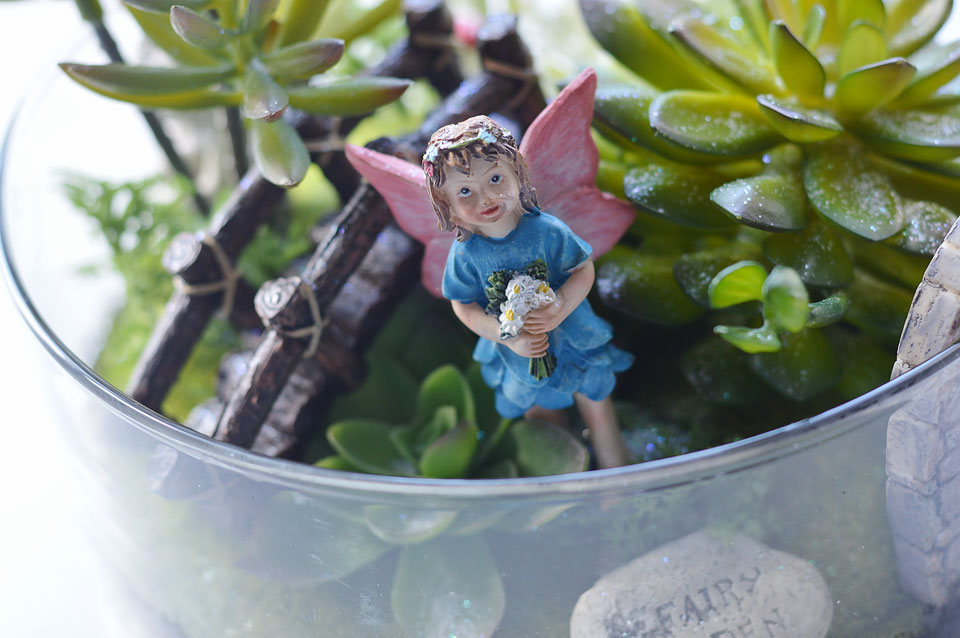 DIY Enchanted Fairy Garden
What you'll need:
Terrarium (or buy a container, moss, trees, etc)
Fairies
Miniature garden goodies
Iridescent glitter
I didn't even need to do anything like buy plants, glue them, etc which saved me a ton of time! Except for find fairies and fairy-sized items… but that was going to be the best part! I checked Michaels first and found these tiny mushrooms, a bridge, a bench, a door, and a fairy garden stone. But not much luck for finding fairies! So next I ran to Hobby Lobby but mostly found bigger fairies that wouldn't fit in my tiny little terrarium. Except for a set that had two fairies and a ton of other pint sized pieces… which only meant one thing… I needed a second fairy garden!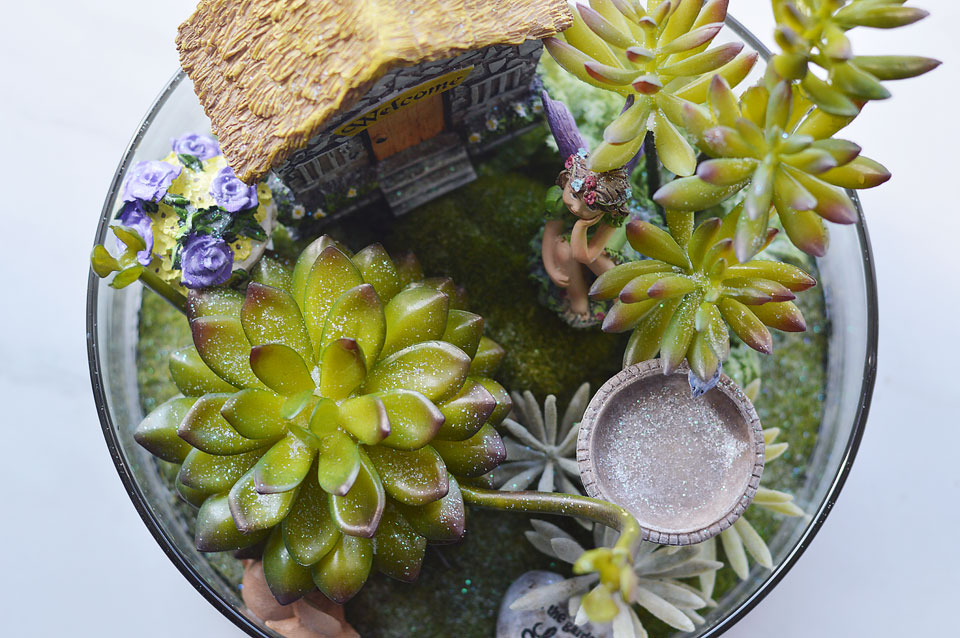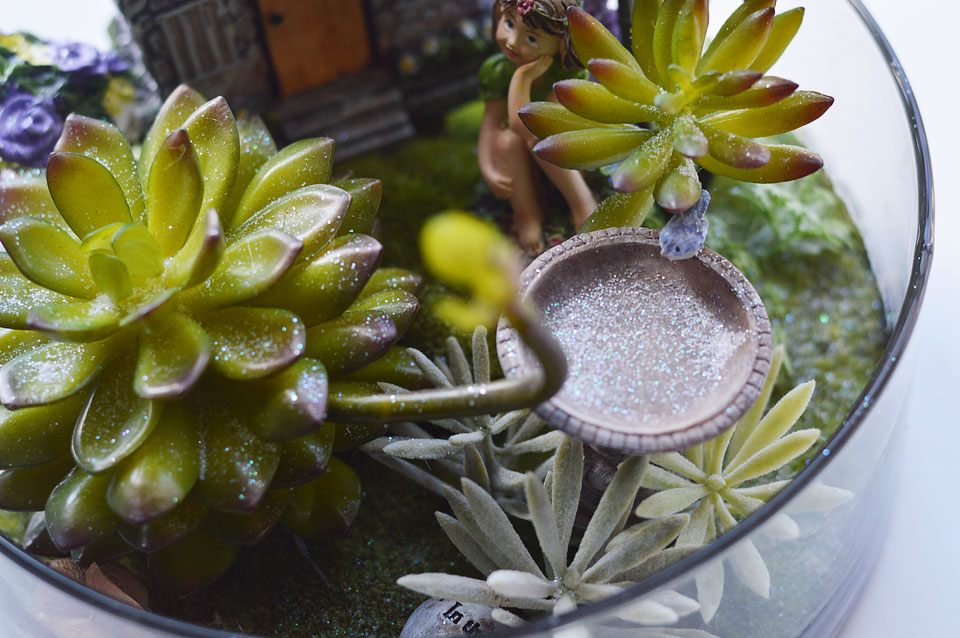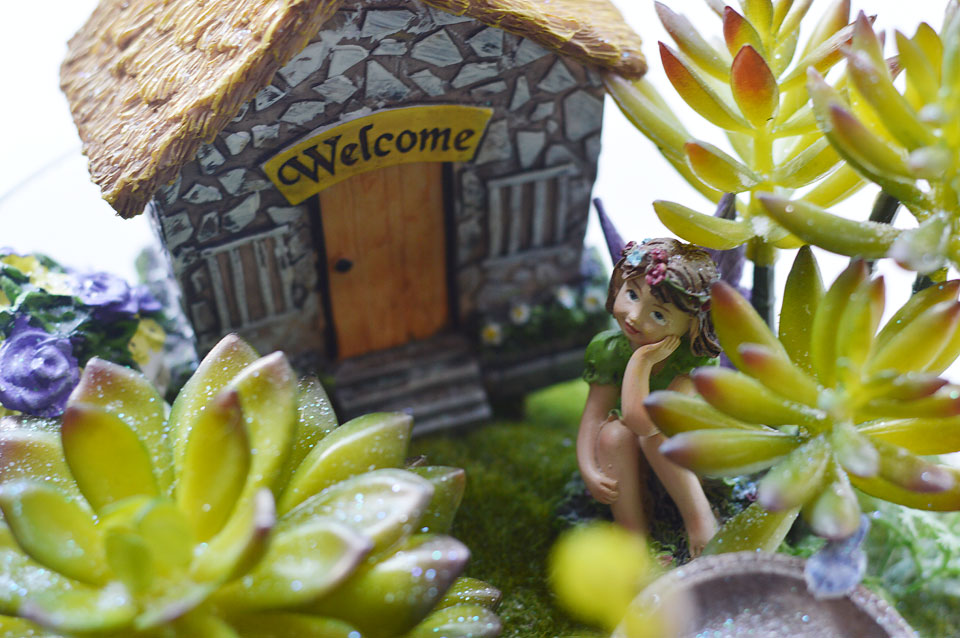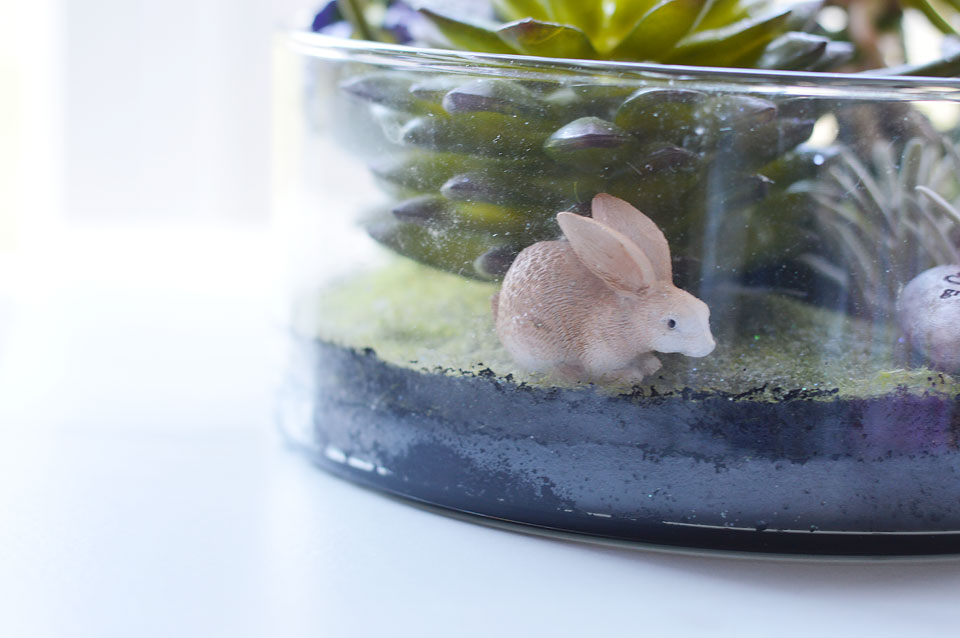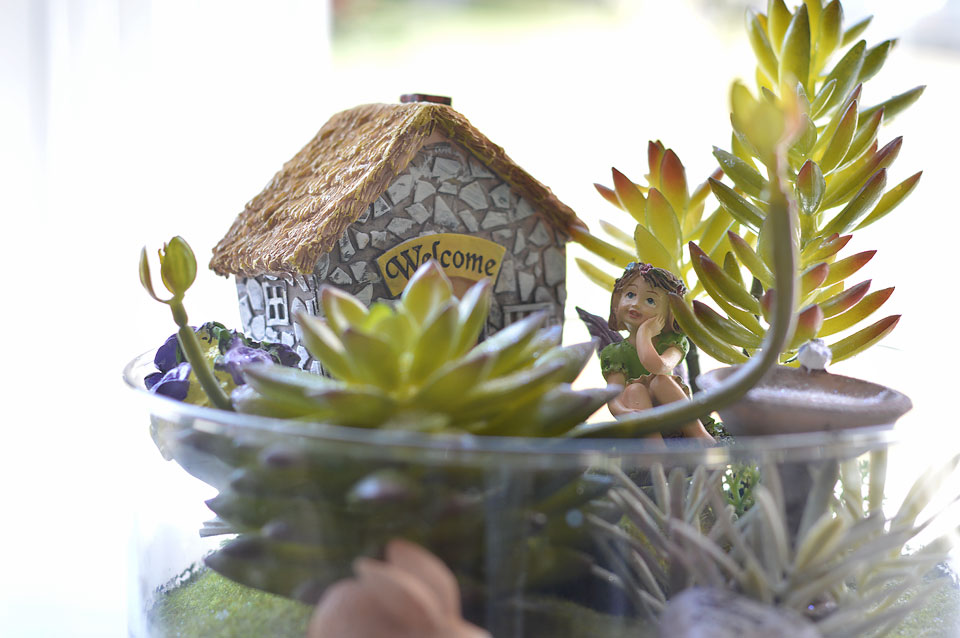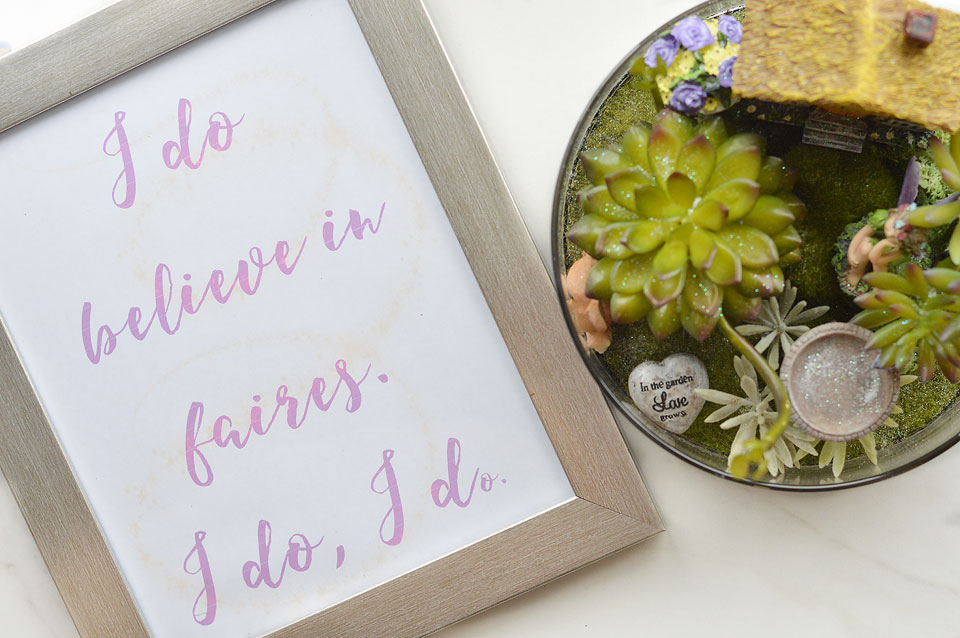 I didn't need to use glue or anything because of how condensed the plants were. And as I was looking for fairies and accessories, I discovered that they even offer seasonal decorations! So it may be better not to glue them if you plan to change them out with the season. For the final touch and to give it an enchanted effect, I sprinkled some iridescent glitter all around. And that was it! One for my daughter's room and one for my office 🙂 I even made a printable to display near the garden and you can download it here for free!
When we moved into our new house I made sure to designate space for my office. I have a desktop and laptop but I find I'm far more productive when I actually sit in my own area to work. I love my job, but what I don't love is the constant ding of emails to my phone. And I have to check every time I receive one because it could be a client. It also doesn't help that I have OCD and can't stand having a notification or seeing I have an email and not checking it. So when I heard about Unroll.Me, I knew this was what I had been looking for! Unroll.Me is the easiest way to manage your inbox. It allows you to unsubscribe from all unwanted emails in one place. Some emails I love but don't need a separate email from every single store and newsletter I subscribe too… it's too much! So I put them all in my "Roll" and only get one email a day, with all of them in it. How cool is that?
Being self-employed means finding a balance between working and everything else. And having a little help from apps like Unroll.Me help me find more time to do things I love (like make fairy gardens, duh). Not hearing my phone go off every 5 seconds is seriously such a relief and helps me save time in my busy day. Today (November 5th) marks the launch of the App and I can't wait to download it for my phone! Here are a few screenshots of what it looks like and I'm telling you, it's life changing 🙂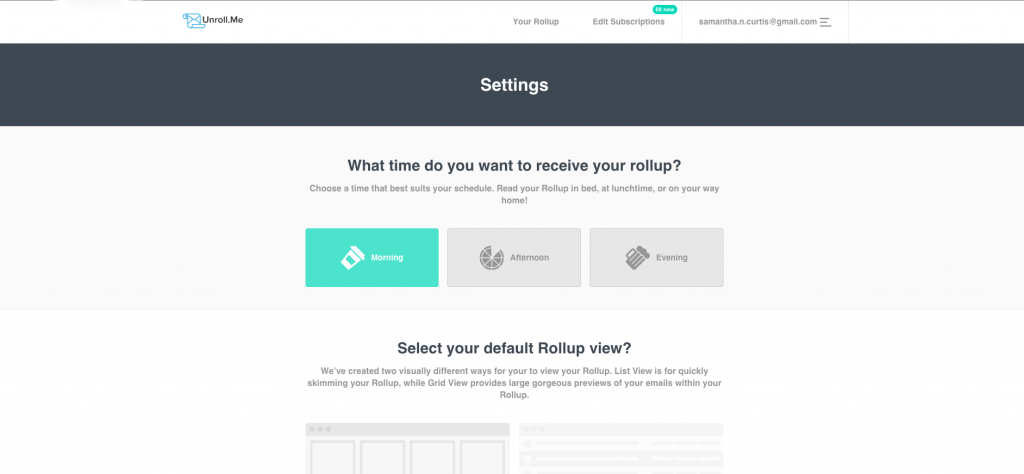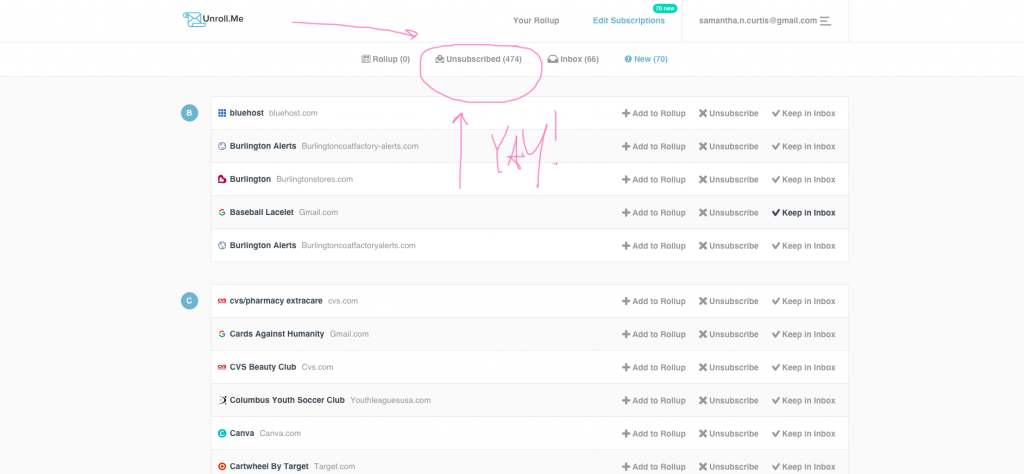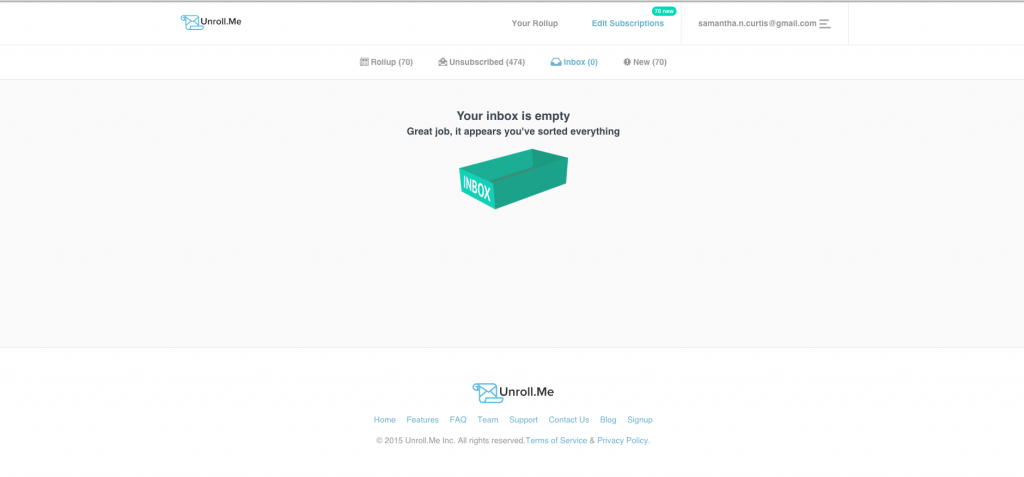 So what are you waiting for??? Go clean up that inbox! And then make a fairy garden with the extra time you'll have from managing that inbox 🙂 Don't forget to download the free printable too! xo
How do you save time when it comes to your emails? What's the hardest part about managing your inbox?