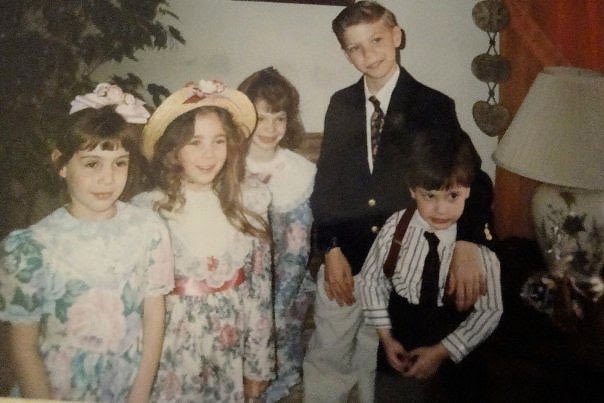 A 90's Easter…That's me in the hat… holla.
FRIDAY, hi. I like you.
I've been keeping a little secret from you all… Z has been out of town competing in a super prestigious competition. And he WON! We are so super proud of him and welcomed him home last night with handmade signs and a Buffalo Wild Wings celebration dinner. He advanced to the next round and we can't wait to (hopefully) join him and cheer him on!
Nolan successfully completed his first two days of preschool and has a short day today. And we get to join him for an Easter Egg Hunt and parade. We had a small meltdown last time I dropped him off and I had to walk out before I cried. But I can already see a change in his behavior and I love that he's making friends and burning some of that energy! We also have an Easter Egg Hunt at Z's office and since it's Friday, will end the day with a family pizza night.
We don't usually celebrate Easter with anyone since our families are all over the place. But this year, my good friend
Amy
invited us over for dinner and to have an Egg Hunt for the kids! It's been so nice having friends that are filling in the role as family; it can get lonely when you move around so much and are forced to start over everywhere you go. I've been lucky to meet Amy and my girl
Whitney
, and the past few months have been some of the best we've had here!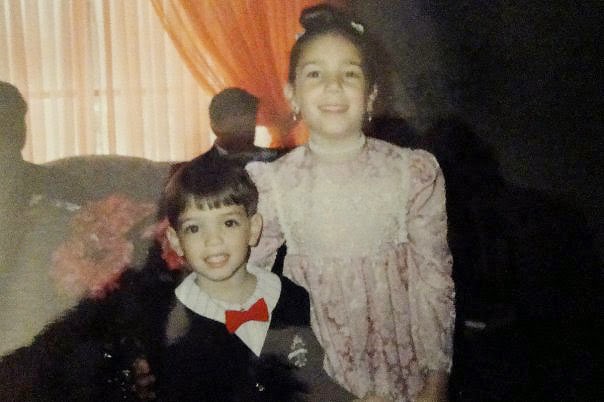 I hope you all have a wonderful weekend with family, friends, or whoever you'll be with! I'm copying
Erin
and throwing it back to Easter's past. See, I was even rocking a top knot back in the day. But can we talk about that dress though?