Christmas Cookies and Mistletoes.
Our Christmas decorations have been up for a few weeks and I'm not even ashamed of it. We've been burning Frasier Fir candles, watching Christmas movies, and dancing around the house to Christmas music. The season comes and goes so quickly and we really like to make sure we make the most of it!
We've even done a few Christmas crafts and even baked our first round of Christmas cookies. Baking Christmas cookies is a tradition around the holidays. I can remember my mom getting out her cookie press, cookie cutters, bins, sprinkles, and frosting and creating the ultimate cookie baking station. We would set aside an entire day, turn on Christmas music, and spend the entire day cooking our little hearts out. So now that it is finally the holiday season, I couldn't wait to make the same memories with my kids.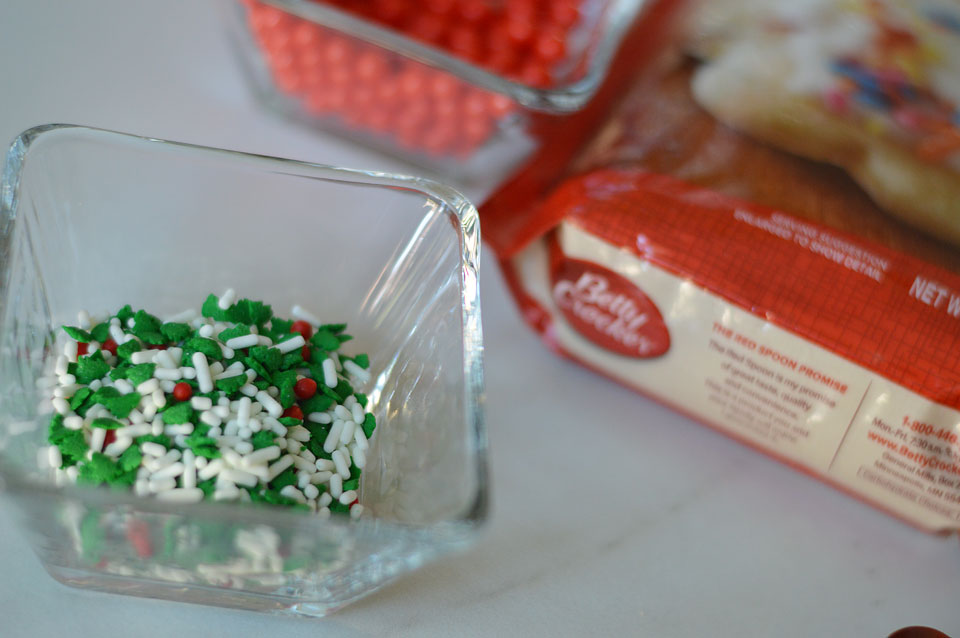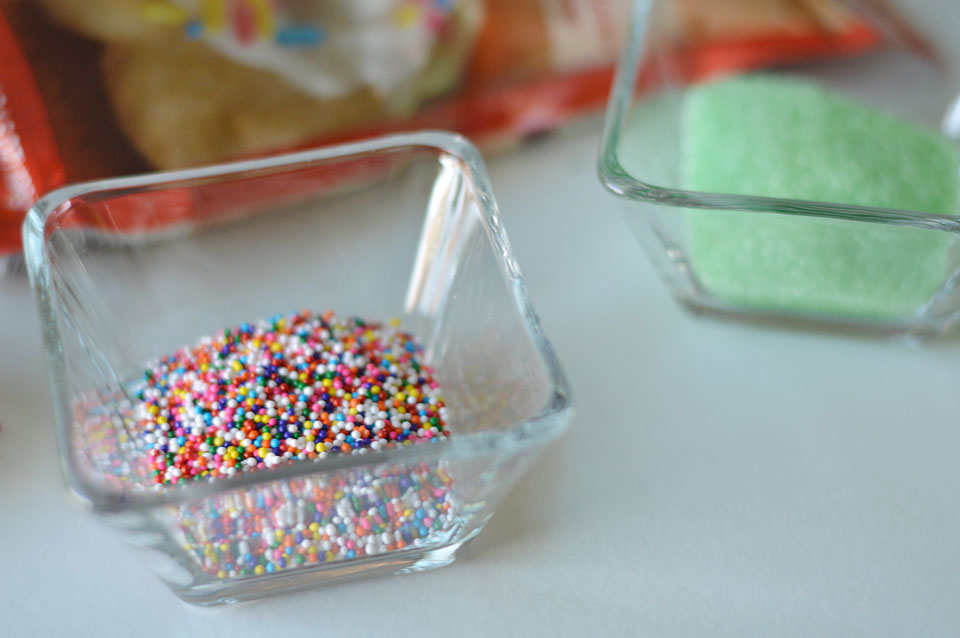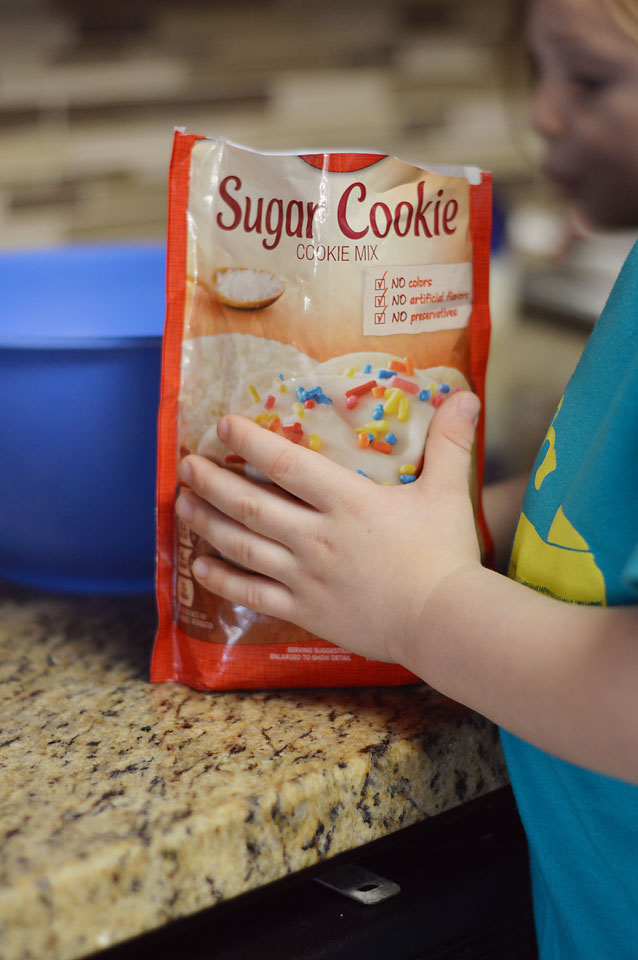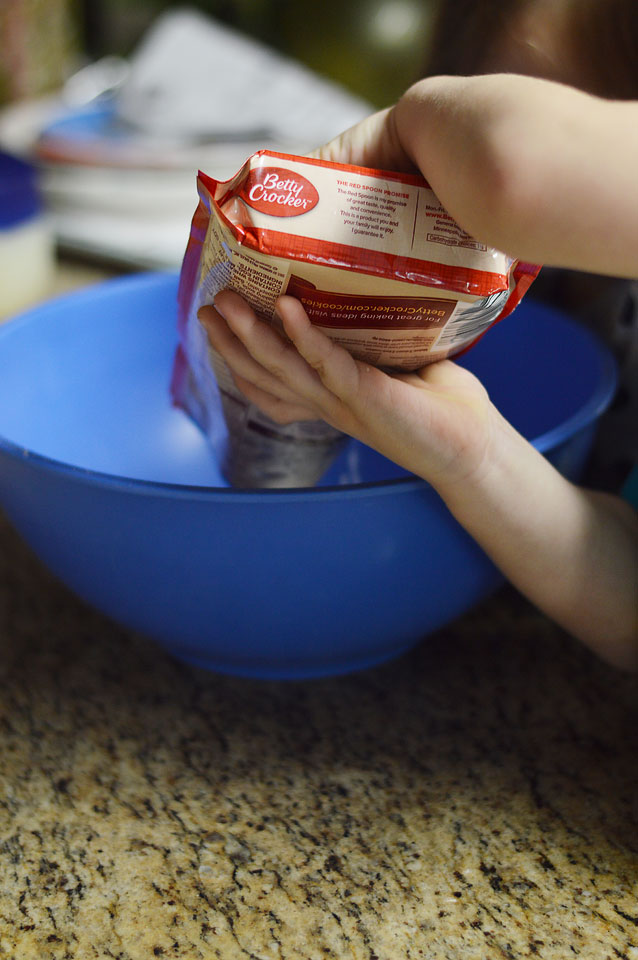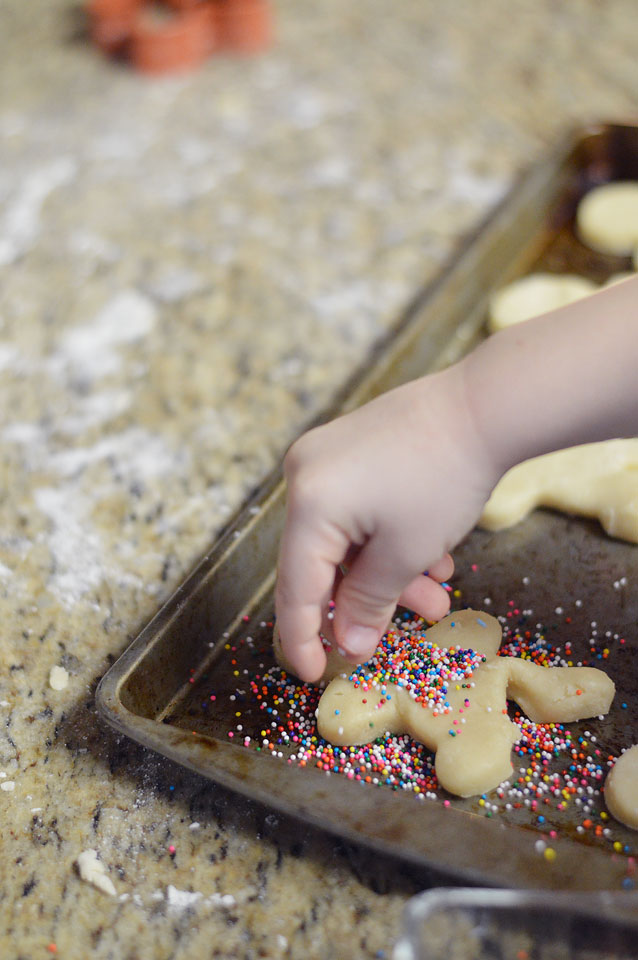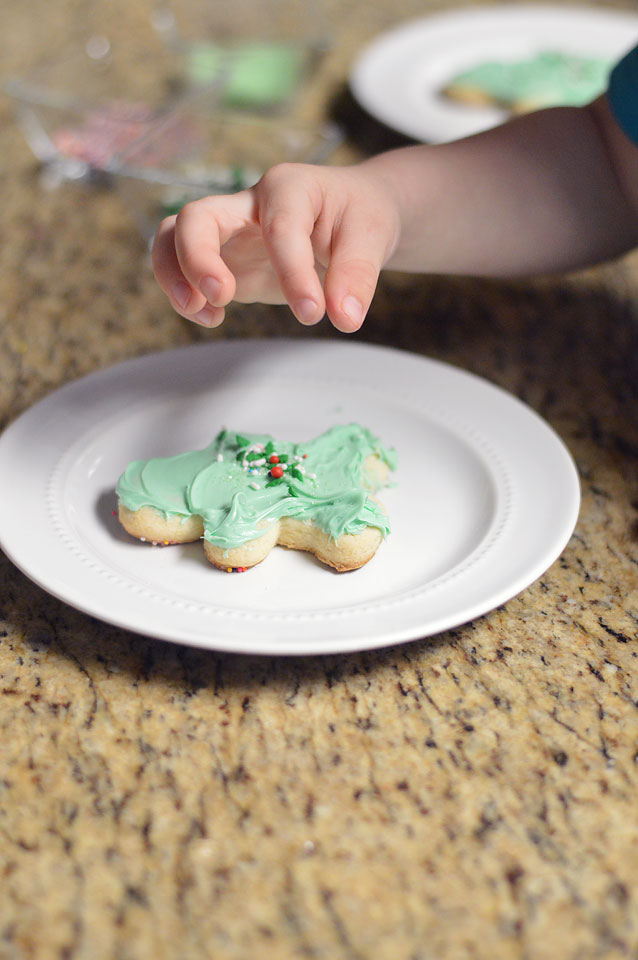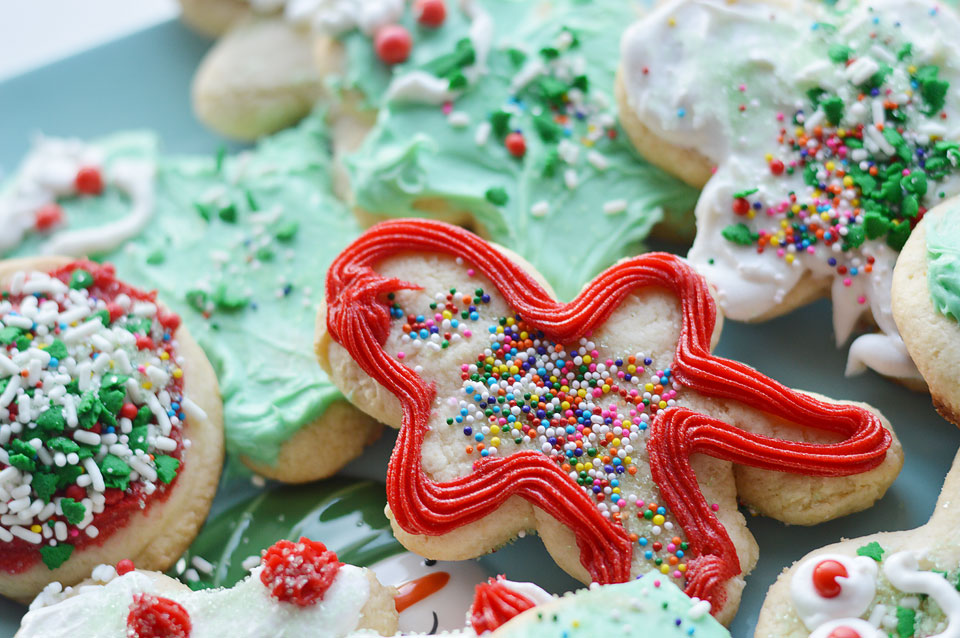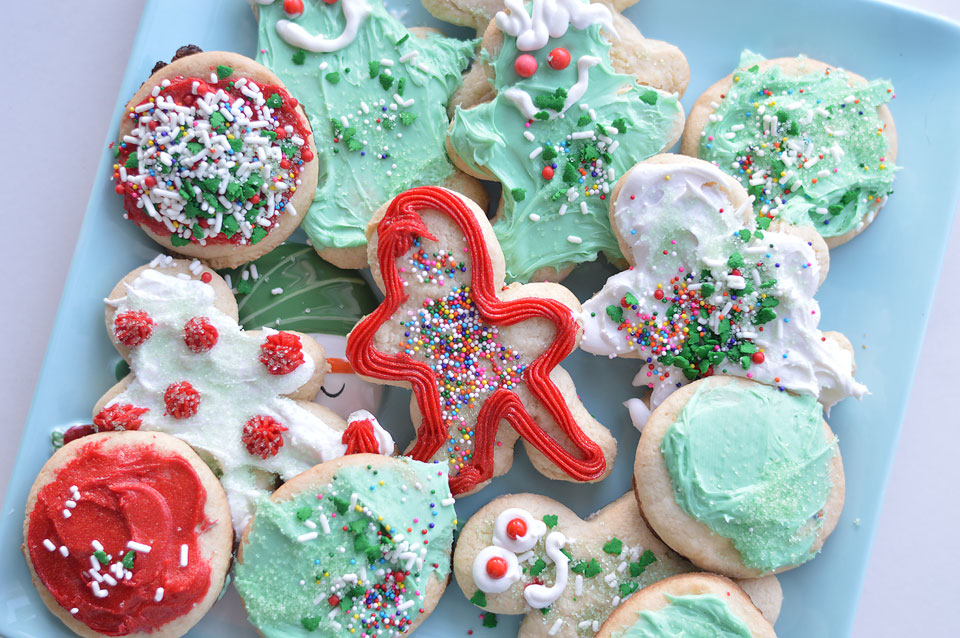 These Betty Crocker pouches are super easy and taste just like homemade Sugar Cookies! We favor the Sugar Cookies over any of the other options because the kids like to decorate them. And then of course, we sat down and ate about twenty after we were done making them. Isn't that the fun part?
When my son celebrated his first Christmas, I did this craft with him and it's kind of come a little tradition. I think we're going to switch it up and start using canvas or paper or something else, because our collection of plates is starting to get pretty large. That and his feet aren't going to fit on a plate for much longer. Sad face.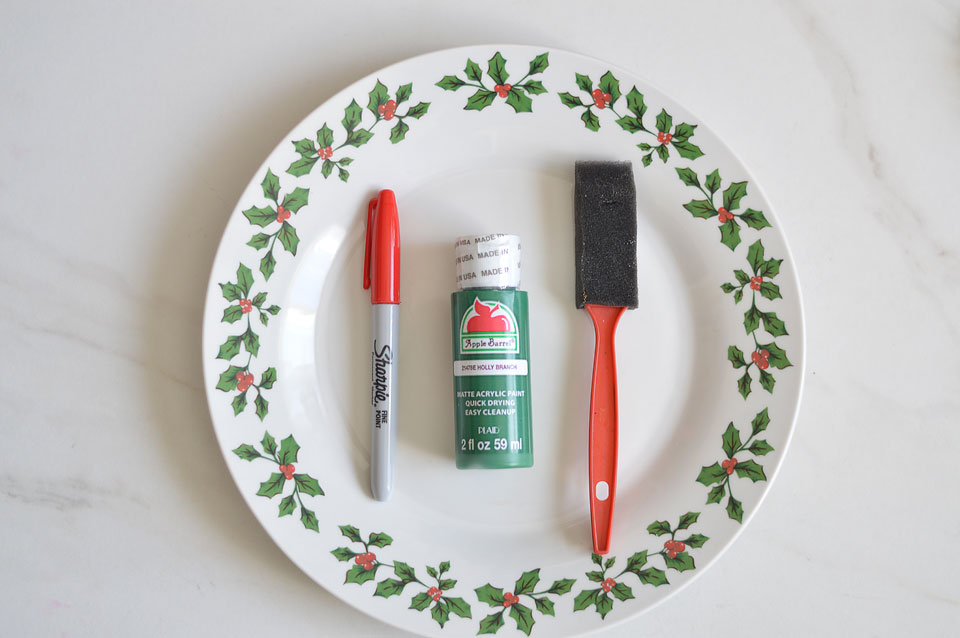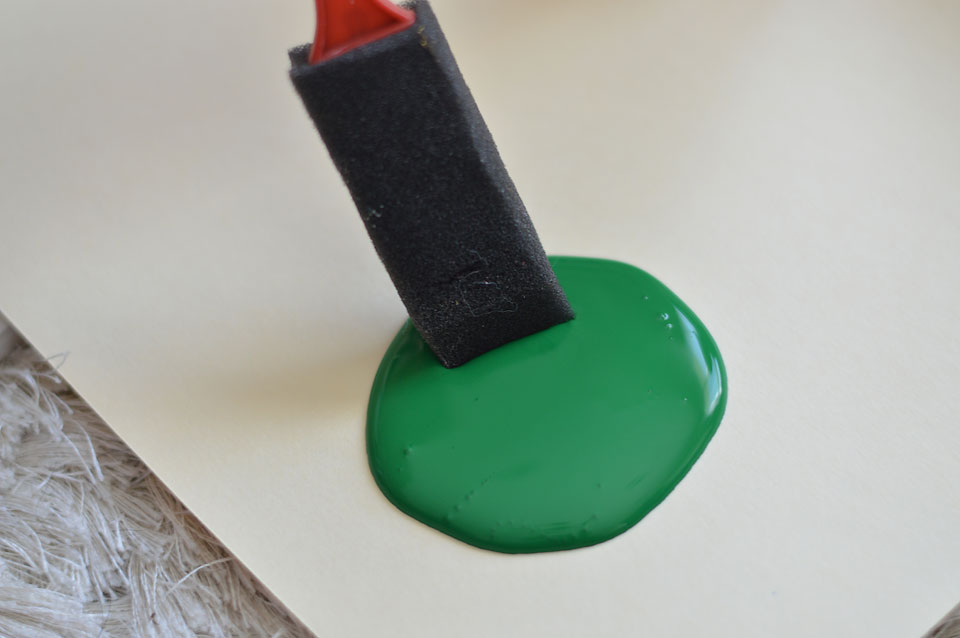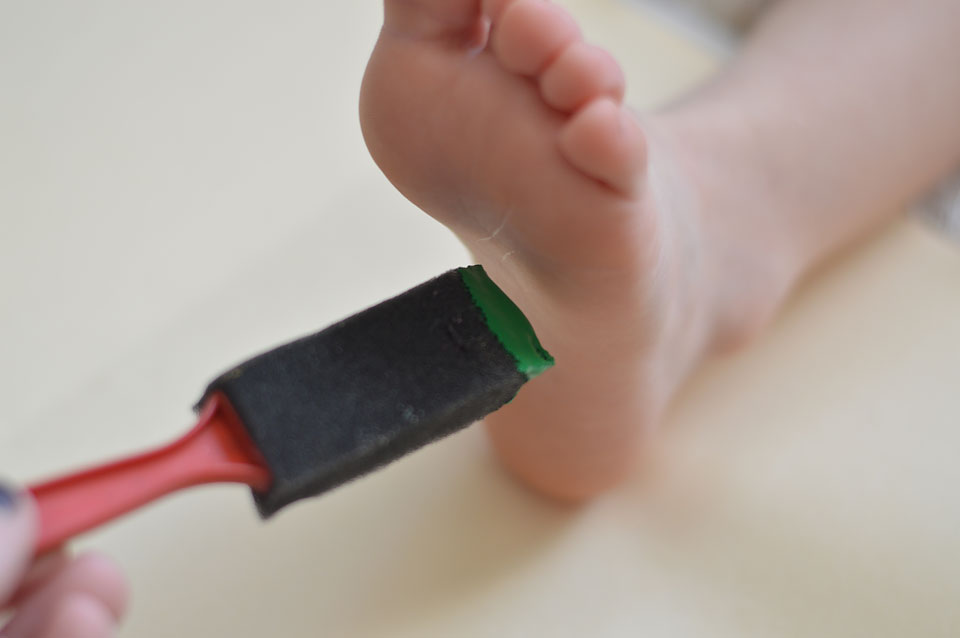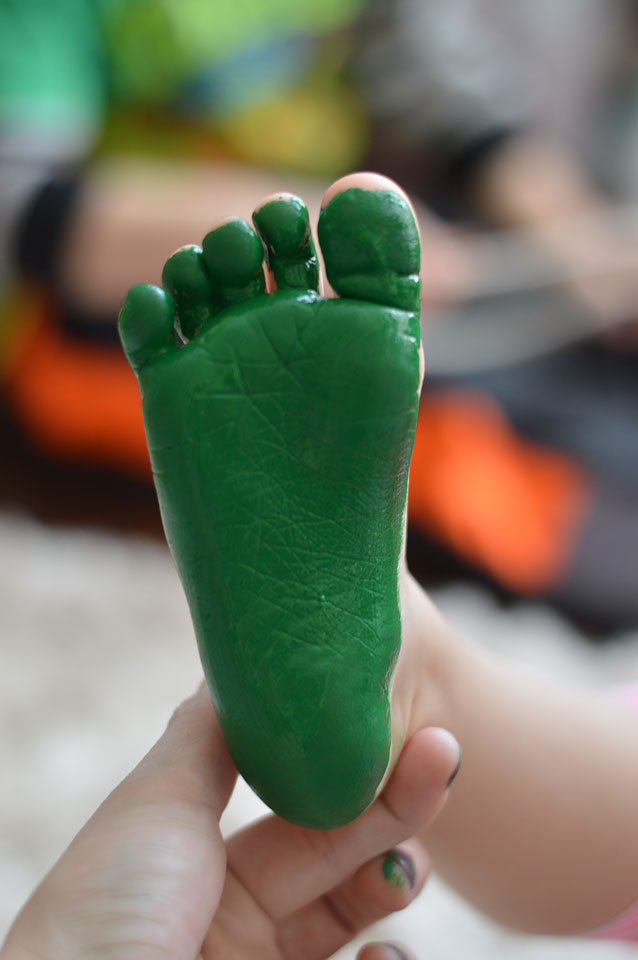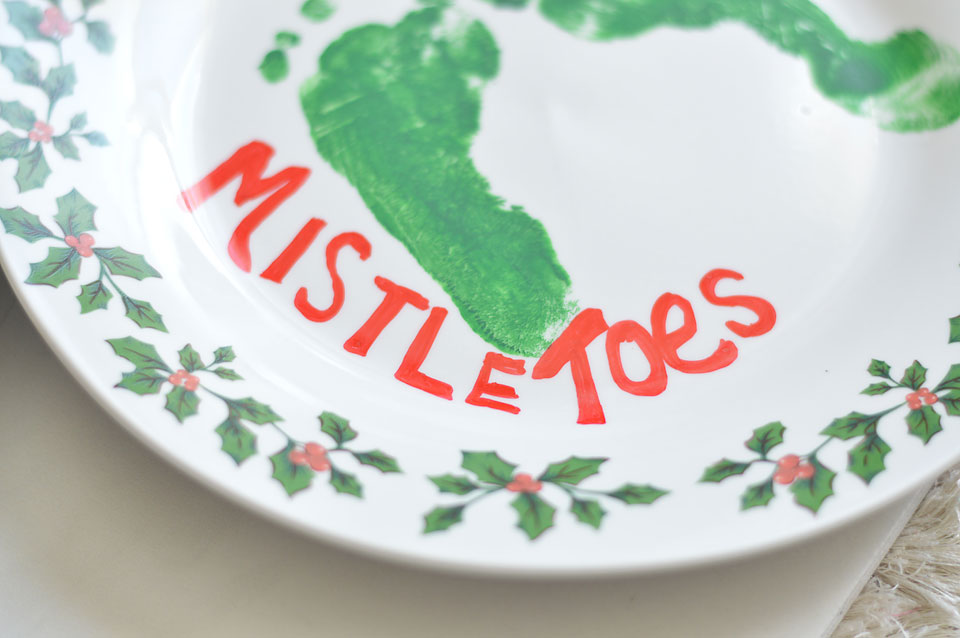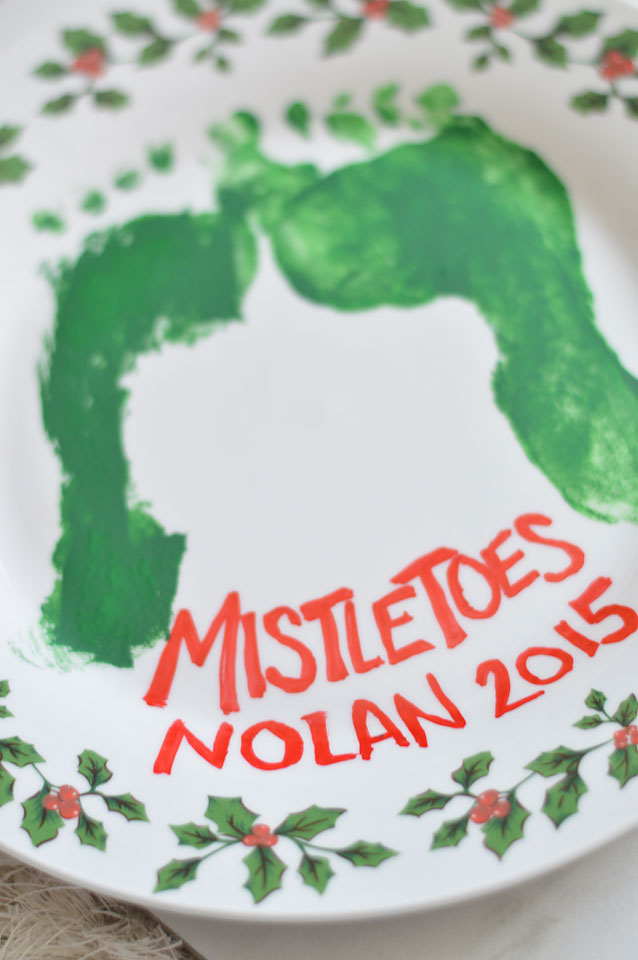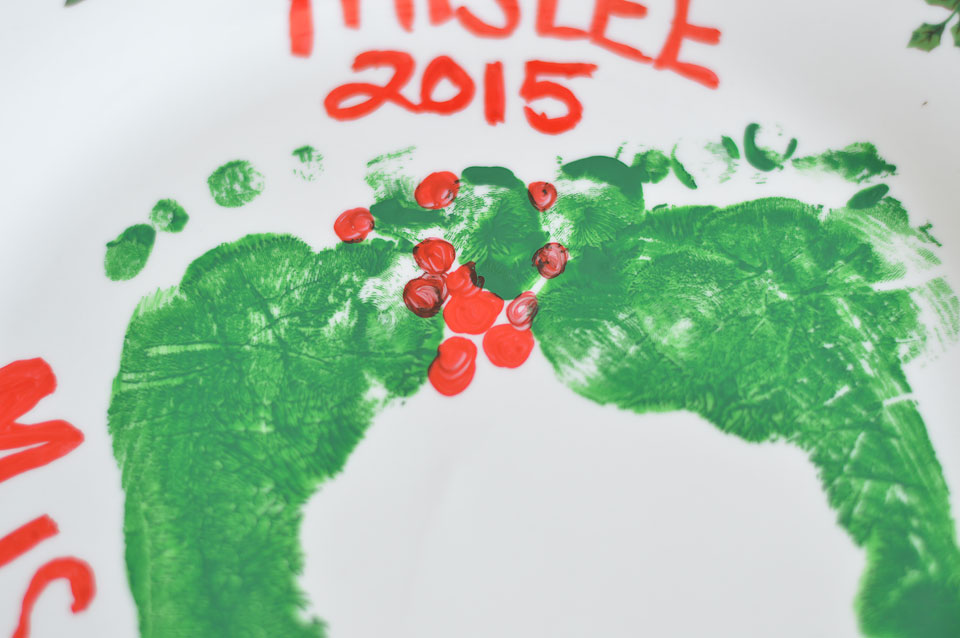 But we just used Acrylic paint, a Sharpie marker, a foam brush, and a plate I picked up for $1. I painted the paint on their feet, helped them stamp their foot onto the plate, and then wrote Mistletoes and their names with Sharpie. This isn't the prettiest handwriting or placement but hey, it's the memory of how small their feet are that we were going for, right? I then placed them in the over and turned it on to 170 degrees F (that's the lowest my oven would go). I let them "cook" in there for 30 minutes and then turned the over off and kept them in the oven until completely cooled. I forgot to grab red paint at the store but would have used paint for the berries instead of a Sharpie. But we made do with what we had!
Christmas is the best time of the year and it's even more fun now that I have kids and get to make special memories with them. That Christmas magic tends to fade as you get older but once you have kids, it comes rushing back! It's also important to teach them that 'tis the season for giving and that we should #spreadcheer with the community around us. What better way to #spreadcheer than by baking cookies for all of the special people in your life? Neighbors, family, friends… a little gesture makes a big impact 🙂
We put together a few Christmas things; our cookies, socks, mugs, candles, hot cocoa, etc and printed the printable to #spreadcheer. Our neighbors have been so helpful this year and we decided to leave one on their doorstep and give them a nice surprise. I'm sure they had a big smile on their faces when they found it 🙂
Do you want to #spreadcheer too? We're selecting one of you to win $20 to pay it forward to someone else this holiday season. How do you enter?
Check out the coupon and printables here and #SpreadCheer to someone who you think deserves it! Share to social media and tag me so I can enter you!
Another way to enter? Share this post! Let your followers know how you're going to #SpreadCheer with @BettyCrocker and tag me, @samantha_show_. Good luck!
Do you like baking Christmas cookies? Is it a tradition? What types of Christmas activities are your favorite?