Amazon Fall Fashion under $25
The season I've been waiting all year for… FALL! Although it doesn't last long (I know snow is just around the corner… ugh), I'm a huge fan of fall fashion. Even better when I can do it on a budget! So today I wanted to share some of my favorite Amazon fall fashion under $25! Yes…you read that right! I tend to look for trendy pieces that are affordable because let's be honest, you never know how long a trend will be a trend!
Corduroy is HUGE this fall and I found this corduroy jumper on Amazon… wait for it… for only $17! And it comes in 20 different colors! I'm wearing a medium which is the size I typically wear. How cute would the green or red one be for Christmas?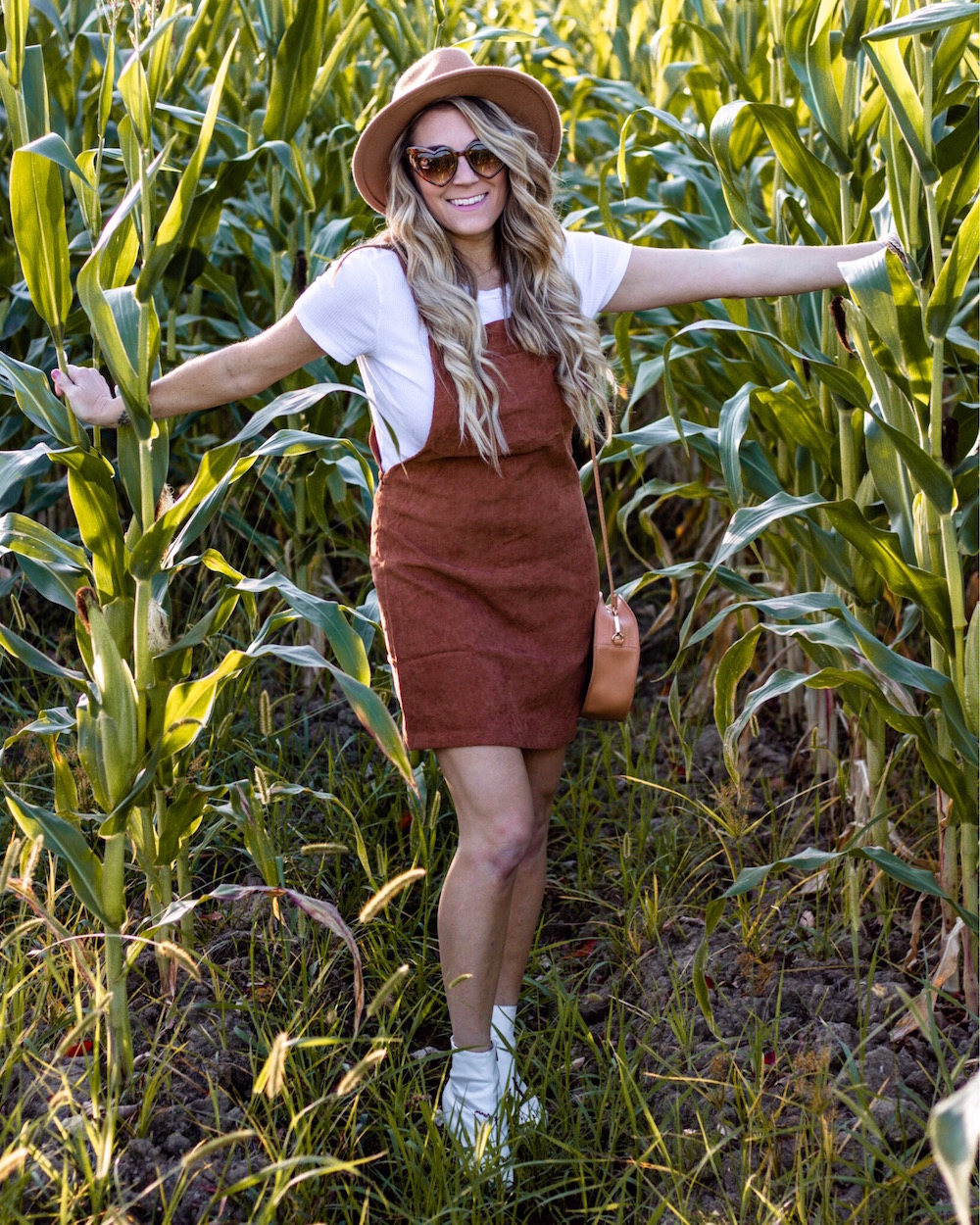 Next I found this flowy dress and it gave me all the boho vibes. It's less than $25 and comes in 25 colors and styles. Some short sleeve and some sleeveless. I wore it with a pair of snakeskin booties for a fun twist but it would also be super cute with a pair of knee high boots!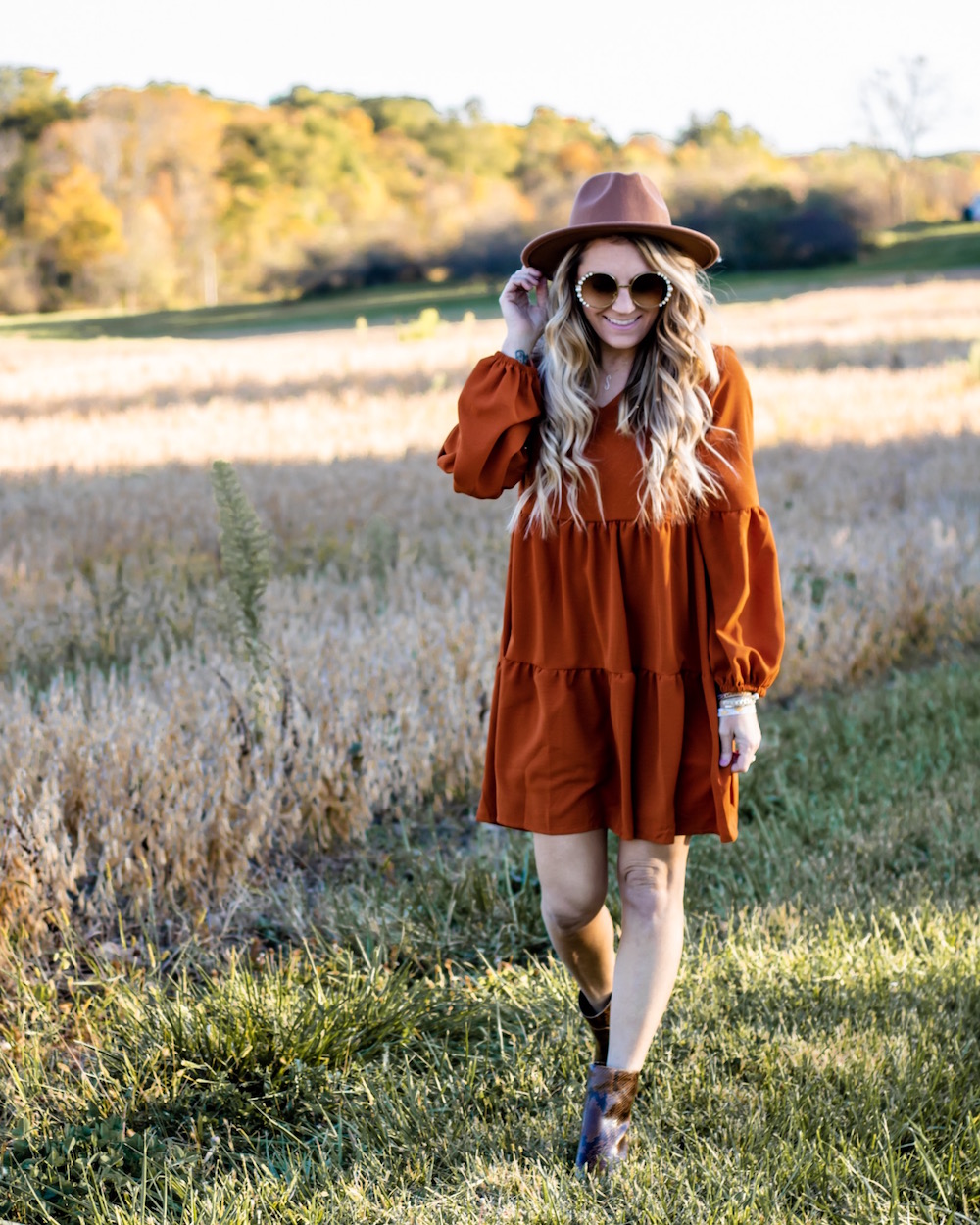 I've been all about loose jumpsuits for a casual look and this one did not disappoint! I wore it with a short sleeve ribbed tee but it would also look cute with a long sleeve for chillier days! It came in 14 different colors (even a leopard one!) Some are a little different in regards to cute and closures but under $24!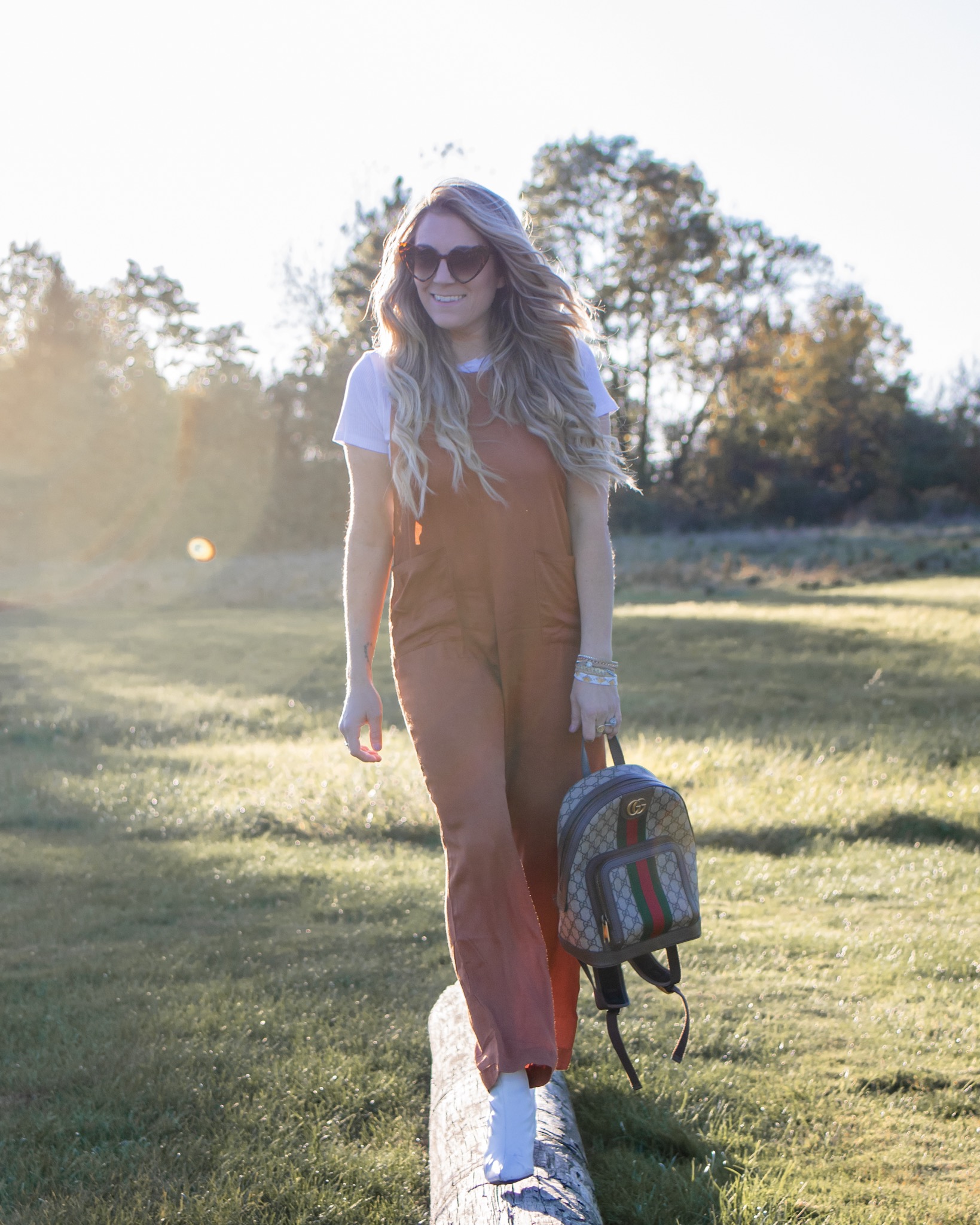 I loved this flared short skirt with a graphic tee when I saw someone else rocking it on Instagram and couldn't wait to try it! I just ordered it in another color (should have it in soon so check my Instagram stories for that!). But this is one of those pieces that could be worn with short or tall boots and a variety of different tops, depending on occasion. This band tee was also an Amazon purchase that I wore for NYFW and I've gotten a ton of use out of it! Skirt was less than $17 and the shirt is less than $25 depending on size (I'm in a medium and mine was $19).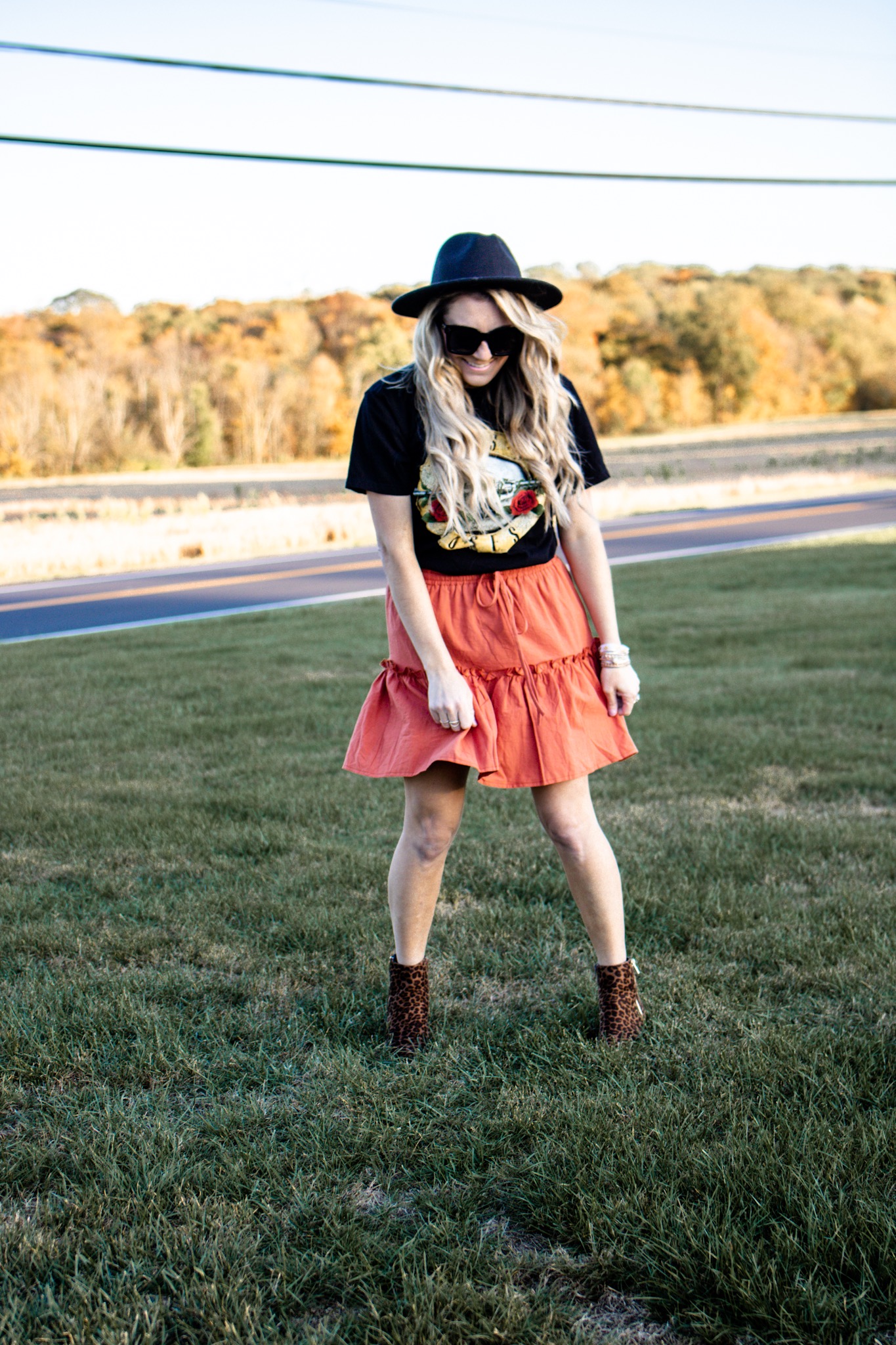 It's only a short while until the snow arrives so I want to make sure I get as much wear out of these fall pieces as possible! Have you found any favorite pieces on Amazon recently?! I'd love for you to share with me! XO