Is it just me or does anyone else feel completely sultry in red? Seriously, I love love love how red is just known for being a very bold and sexy color. So when I saw that red was the color this fall, I was super excited to style some pieces. I picked up this Marc Jacobs skirt at a designer consignment shop before I headed to NYC for fashion week. And then never got a chance to wear it. So here we are 🙂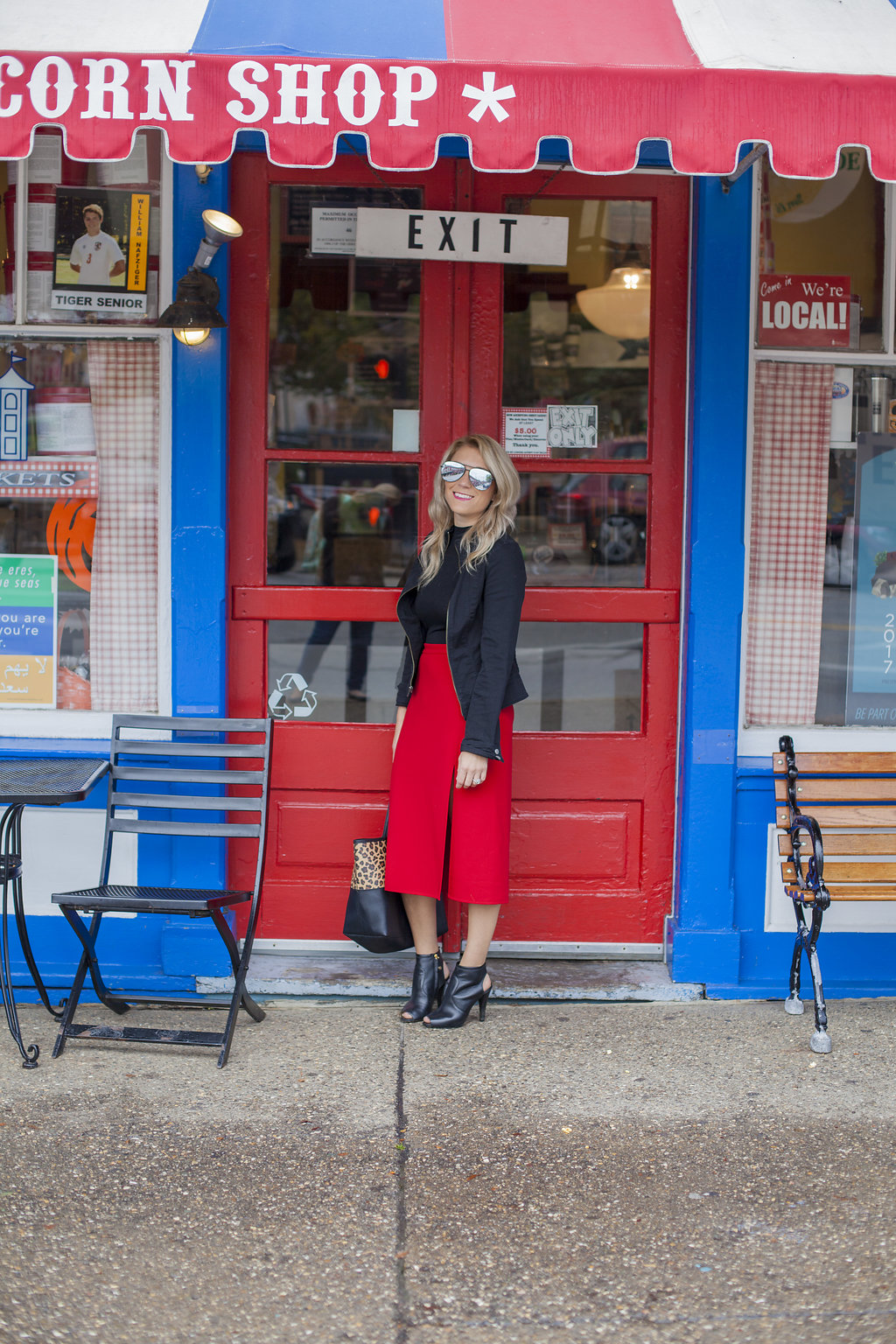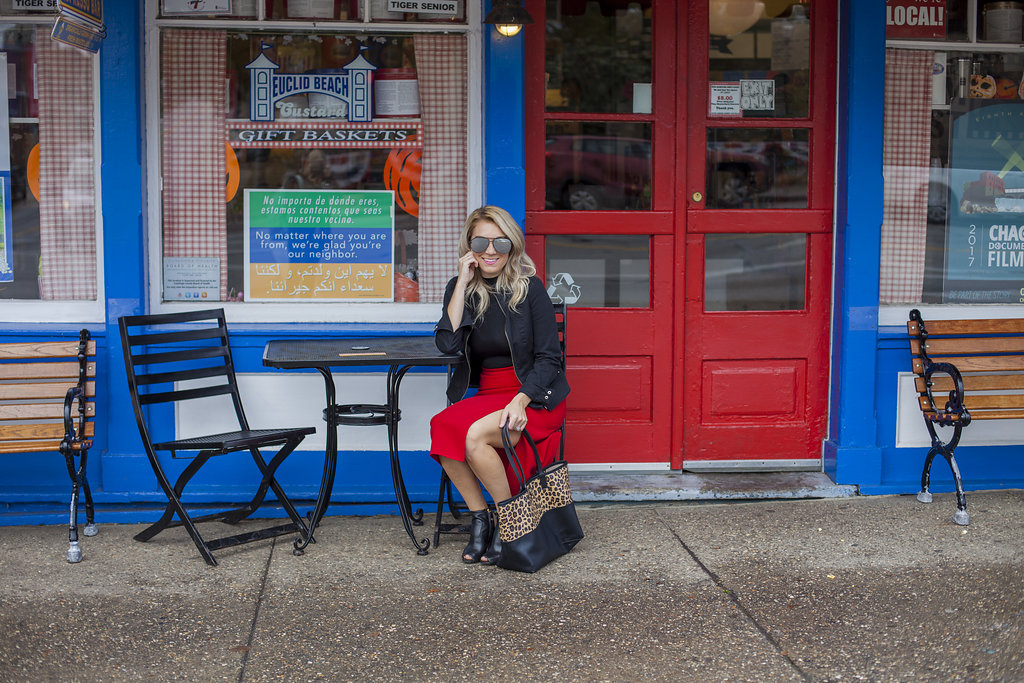 I know red is super "look at me!" and you may not feel comfortable wearing it during the day or period. But I promise you, there are SO may ways to rock red pieces without being the center of attention. I personally wanted this skirt to be the statement piece so I paired it with a black top, jacket, and shoes so it would stand out. And then the leopard gave it a little more fierceness (is that a word?) But I totally could have paired it with a chunky ivory sweater with mules or tennis shoes. Or a graphic tee. I'm a firm believer in the options being endless, no matter the piece.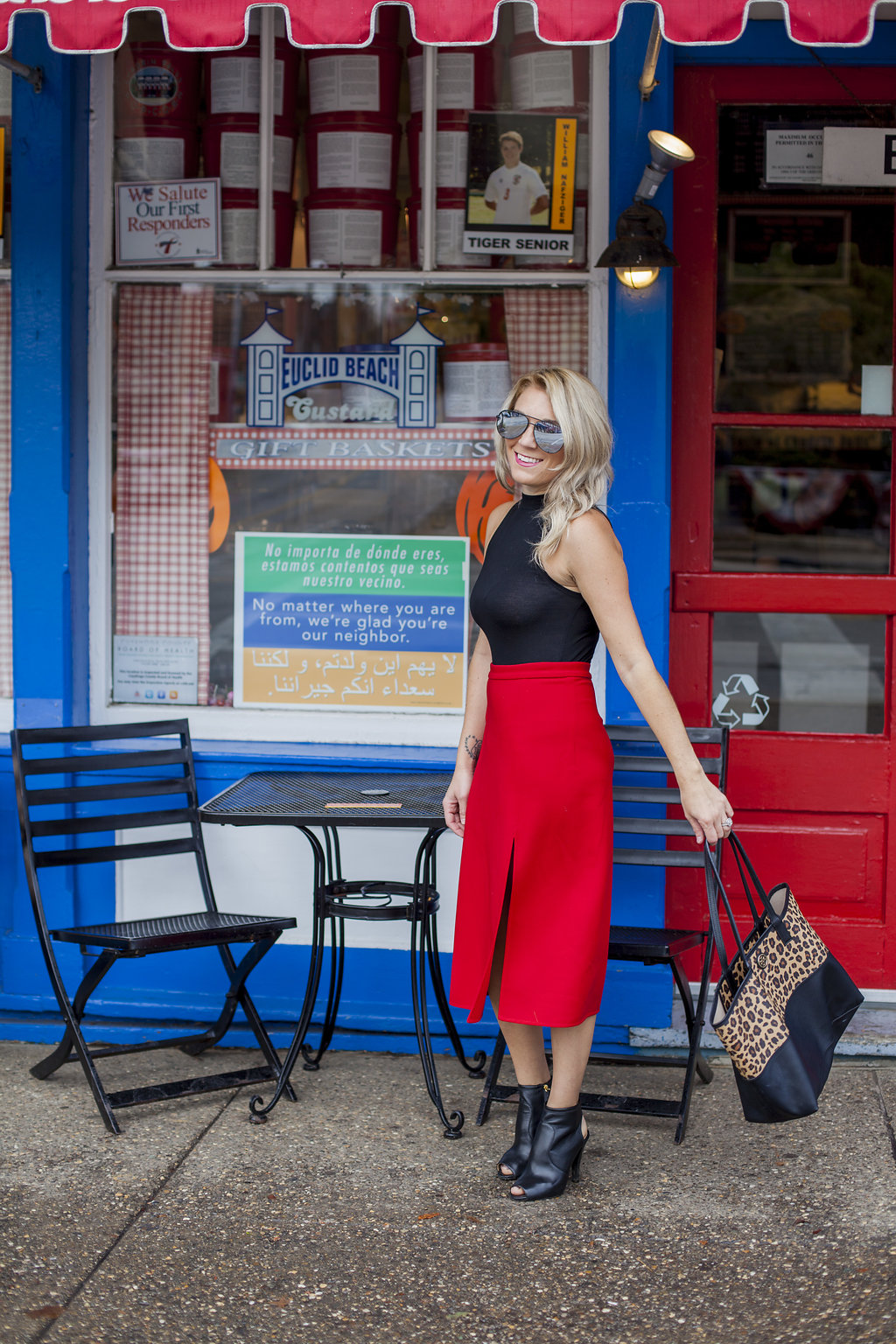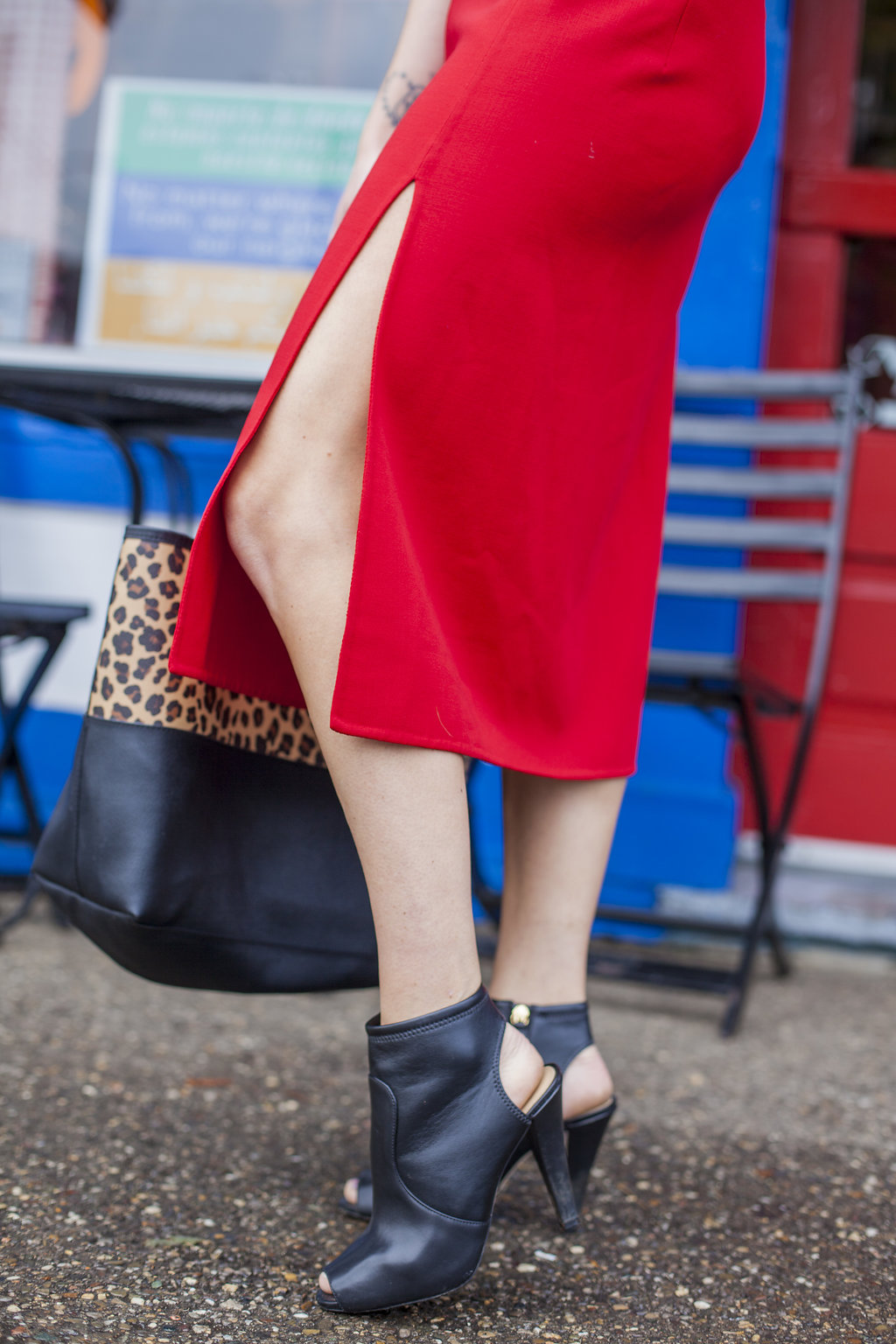 But here are some other ways to add some red into your fall wardrobe if you're feeling a little unsure of it:
A red purse.
Red shoes.
Red lipstick.
Red scarf or bandana.
Red headband.
Red jewelry.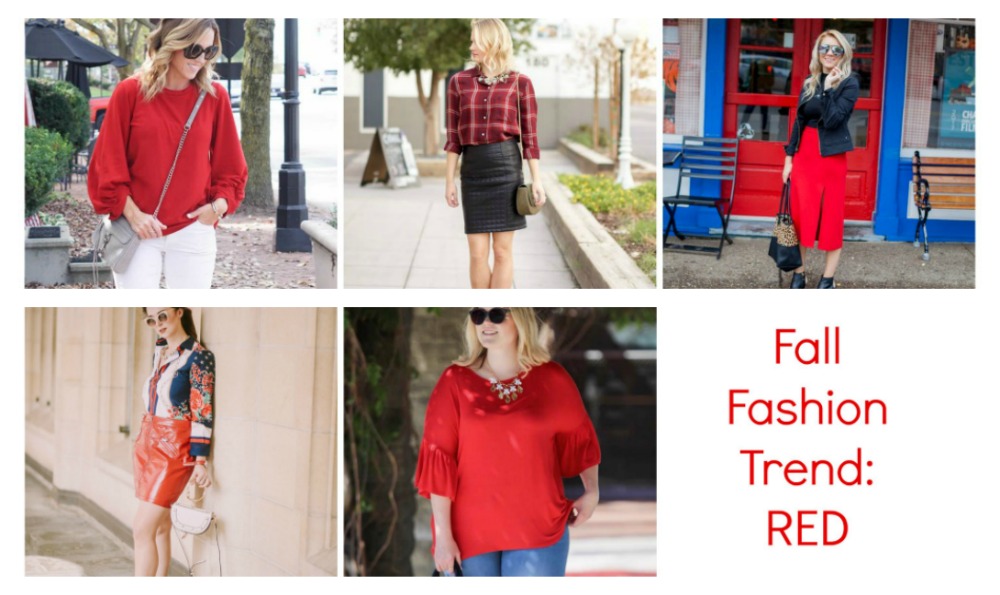 I've teamed up with some other blogger friends to show you some different ways to style red pieces for fall! And I've also searched the internet for some red items I'm swooning over! Happy shopping!
Miss Moore Style//http://www.missmoorestyle.com/

Photography by Snap Happy Studio