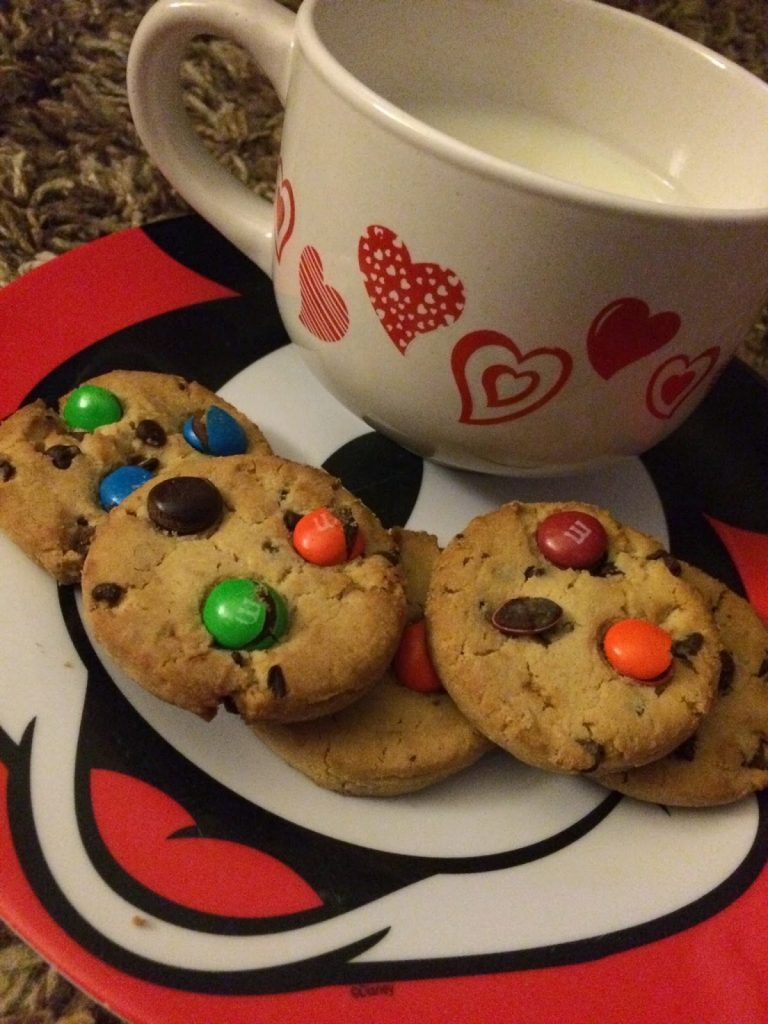 Because every post needs at least one picture and this was how I dealt with my weekend blues…
It was one of those weekends where all I wanted to do was have my husband here with me. To lay on the couch, snuggle while watching Halloween movies, and laugh until it hurt.
My anxiety has been really bad lately and to be honest, I don't know what set it off. Maybe it was the large crowds of people we were surrounded by this weekend, who knows. But all of a sudden, I just felt really lonely and sad. I can't imagine how Z must feel all the time and I just can't wait until he's back here and our lives are "normal" again.
But I started thinking of all the things I take for granted when he is here. And how when he gets home, I will no longer take these things for granted.
Most of you know, we never had a "big" wedding. We exchanged vows with only our parents in attendance and that was that. I don't think I would have the strength to write and say my own vows (I'm a big softy) but if I had to say them today, they would go something like this.
I promise to stop whatever I'm doing when you get home from work and greet you with a kiss. 
I promise to thank you for doing the dishes and taking out the trash. 
I promise to snuggle as much as possible. 
I promise to sneak away for lunch dates whenever possible.
I promise to go on dates at least once a month. 
I promise to surprise you with notes, texts, or emails. 
I promise to tell you "I love you" as many times as I can in one day. 
I promise to make more time for "us". 
I promise to make you laugh. 
I promise to hold your hand in public and when we're sitting on the couch at home. 
I promise to be your biggest fan and support you 110%. 
I promise to love you more today than I did yesterday. 
Being a mom makes being a wife a little more difficult. All of a sudden, you have these little humans who depend on you and need you 24/7. Even more difficult when one of them is breastfeeding and won't take a bottle 😉 But in all seriousness, it makes it more difficult to be alone with your spouse and do the things you want to do. Go to movies, dinner, shopping, etc… there's always a little one trailing you and if not, you're worried about how they're doing with the babysitter.
But when Zach gets home, the kids will be a little older and it should make it a little easier. And I promise to make him fall in love with me all over again. I want him to know how much he means to me and how much I appreciate him. I tell him these things but showing him will mean so much more.
Distance can definitely make the heart grow fonder but it also makes you realize how lucky you are to have love. To feel love and to know you're loved is one of the greatest gifts in the world. Z and I have spent our fair share of time apart but at the end of the day, the time we do get to have together makes the time apart worth it. Is it hard? Hard as hell. But knowing how precious the time we have together is, makes me appreciate it that much more.
I've done a lot of soul searching these past few months. I've had to dig deep and muster strength I didn't know if I had. I've learned lessons about myself and others that have made me smile, cry, laugh, scream, and more. But at the end of the day, I'm doing the best I can. I love my husband and kids with every bone in my body and I will do whatever it takes to make them happy.
I promise to keep learning, loving, and working at being the best wife and mother I can be. Forever and ever.