Bath and Body Works Spring Press Trip
WARNING: prepare for picture overload. But I could never even begin to describe this amazing event without accompanying photos, so you've been warned. But it's all super pretty so I don't think you'll mind!
A few months ago, Bath and Body Works reached out to me about a press trip to experience their spring collection. I honestly don't know what I was even expecting. Maybe just going to the store and smelling scents? I don't know. But I could never have imagined this trip and everything it entailed, even in my wildest dreams.
I arrived at Hotel LeVeque (which by the way is THE cutest hotel) on Tuesday night and checked in. Upon entering my room, I found surprises around every corner! Some of their new body washes, dry shampoo, Aromatherapy Sleep collection, and much more! We were scheduled to have a pajama party later that night so we had custom pajamas and slippers and I don't know about anyone else but I mean, is that not the most genius thing ever? Not having to plan an outfit for the night AND getting to wear pajamas to mingle?!
We arrived at the Pajama Party and met all the girls from Bath and Body Works. They gave us a tour; first we saw the pillow fort area, complete with a projector playing Bridesmaids, a popcorn machine, MALL MADNESS, and more.  Then on the other side, there was a mask bar (I used their Detoxifying Clay Mask that night too and loved it! Dried up all my acne and was pleasantly surprised!), Aura reader, and food of course! Oh did I mention they were making boozie milkshakes at the bar? It was THE best milkshake I've ever had and it had alcohol in it so added bonus!
The next day we were headed to Jorgensen Farms for "Easter Brunch" How cute was this balloon arch?! They had a Matcha bar for anyone that wanted Matcha and then it was time to build Easter baskets for families at the Ronald McDonald house. This part was especially touching because my daughter was in the NICU and although we didn't need to use the Ronald McDonald house, I know so many families don't have that option and I knew how much this would mean to them.
Following our activity it was time to eat! They opened up the doors to the main room and OH.MY. GOSH. It was literally the most beautiful thing I've ever seen! There were mounds of candles everywhere, personalized Easter eggs, every little detail down to bunny napkin holders. The food was also delicious and incorporated ingredients from local farms.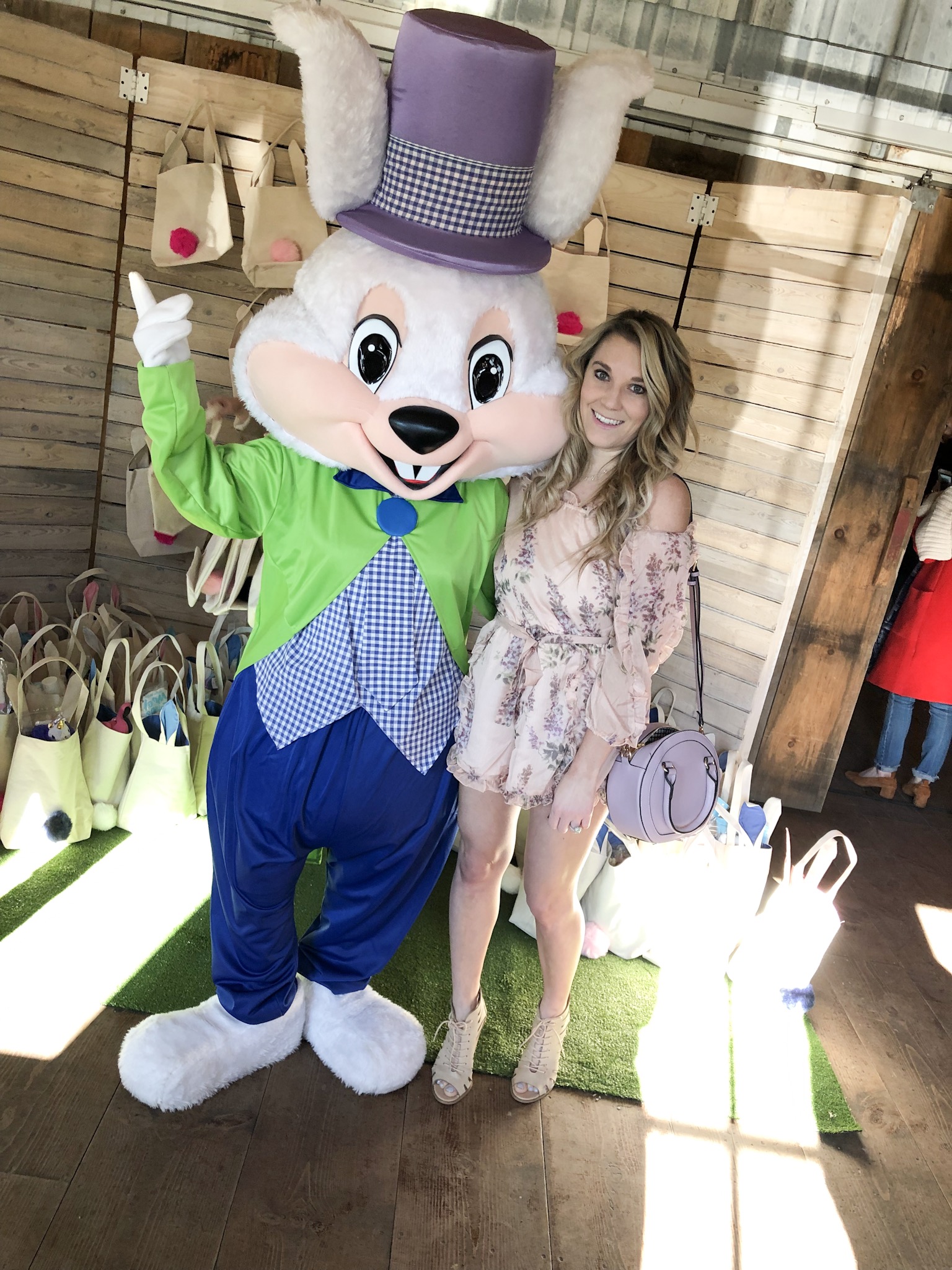 Just when I thought it couldn't get any cooler, we headed to another location on the farm for our next activity! We took a trip down memory lane (shoutout Cucumber Melon) and then hello photo opp heaven! They had a ton of different themed areas; a sandbox for their beach scents, a bathtub with champagne for the champagne scents, and so forth. We also made flower crowns with fresh flowers that we'd be wearing to dinner! How cool is that?!
Our final event was dinner, back at Jorgensen Farms. We started with checking out their new Gingham fragrance (which I love, by the way) and they even personalized it with a charm with our initials. We had cocktails, apps, and then headed to the main area for dinner. Again, they blew me out of the water with the attention to detail, candles and flowers everywhere, and custom hand painted jean jackets for all of us. Dinner was 6 courses and the food was amazing.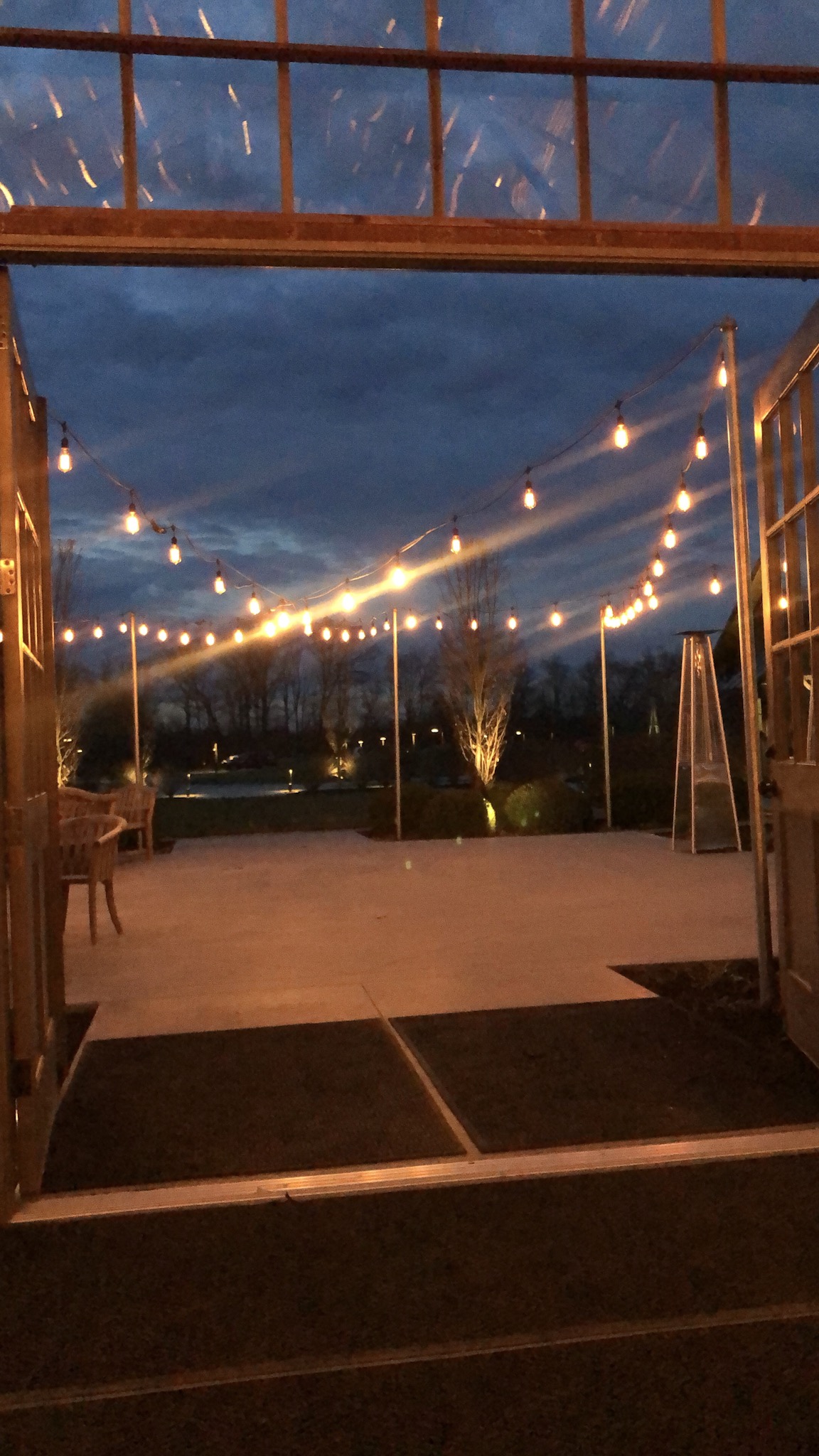 It truly was a trip to remember and I loved every minute of it. Their products are also some of my favorite products, especially their candles and Aromatherapy line, the Sleep in particular! But I also discovered a ton of other products that I fell in love with and cannot wait to use!
A HUGE thank you to Bath and Body Works for spoiling us and showing us the best time! Not only do I love the products but I love the company just as much 🙂
What's your favorite Bath and Body Works product? Let me know below!