How to have great hair everyday.
This shop has been compensated by Collective Bias, Inc. and its advertiser. All opinions are mine alone. #HeartMyHair #CollectiveBias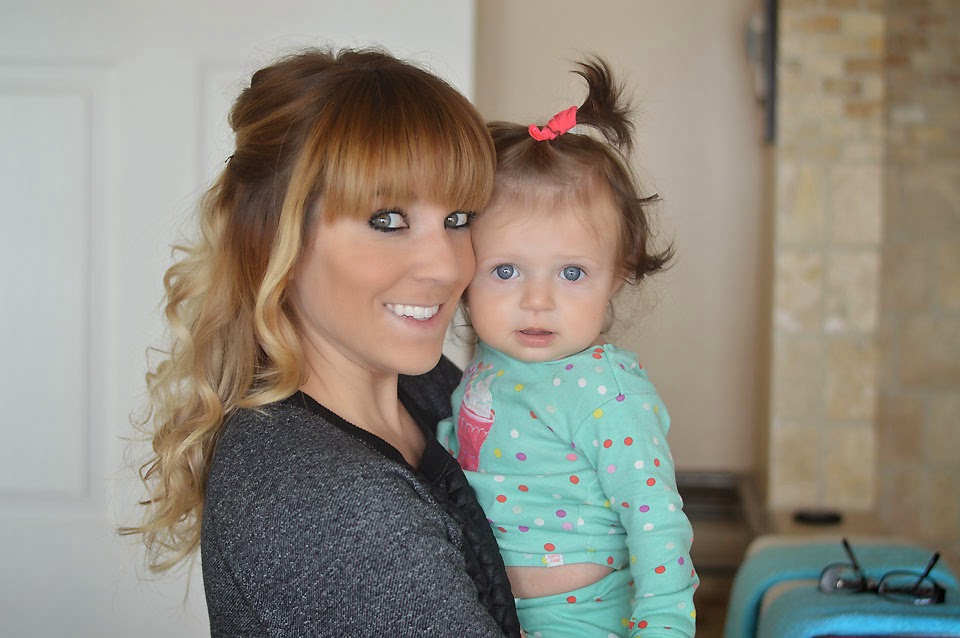 As most of you know, my hair is naturally curly. I actually prefer to straighten it but with two small kids, that rarely happens. My
hair styles
usually consist of a "scrunch-and-go" or "messy bun" look. And while of course there's nothing wrong with that, I want to look and feel good about myself and have a great hair day everyday. And I've found plenty of ways to do just that 🙂
One of the biggest reasons I don't straighten my hair on a regular basis is because my hair is super curly and super thick and it takes FOREVER to blow dry. Well apparently I was just using the wrong blowdryer because I picked up this Infini Pro by Conair® 3Q Brushless Motor Dryer and my blow dry time decreased significantly. I also didn't have to take a straightener to it afterwards like I normally do; I just went straight to the Infini Pro by Conair® Curl Secret® and curled it. And while I was a little skeptical of this tool and how it would work on my hair, I've grown to love it.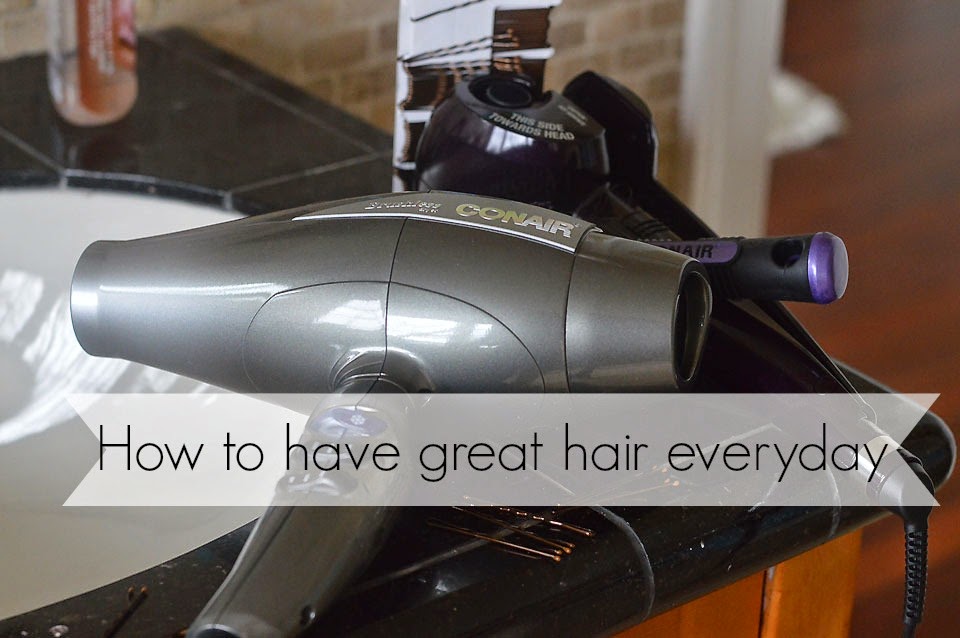 Before blowdrying my hair, I add a little product to it to avoid frizz and keep it smooth. You don't have to do this but I highly recommend it. I'm a product junkie 🙂
For my bangs, I use a medium size Conair professional round brush and just roll the brush through them while I blow dry it.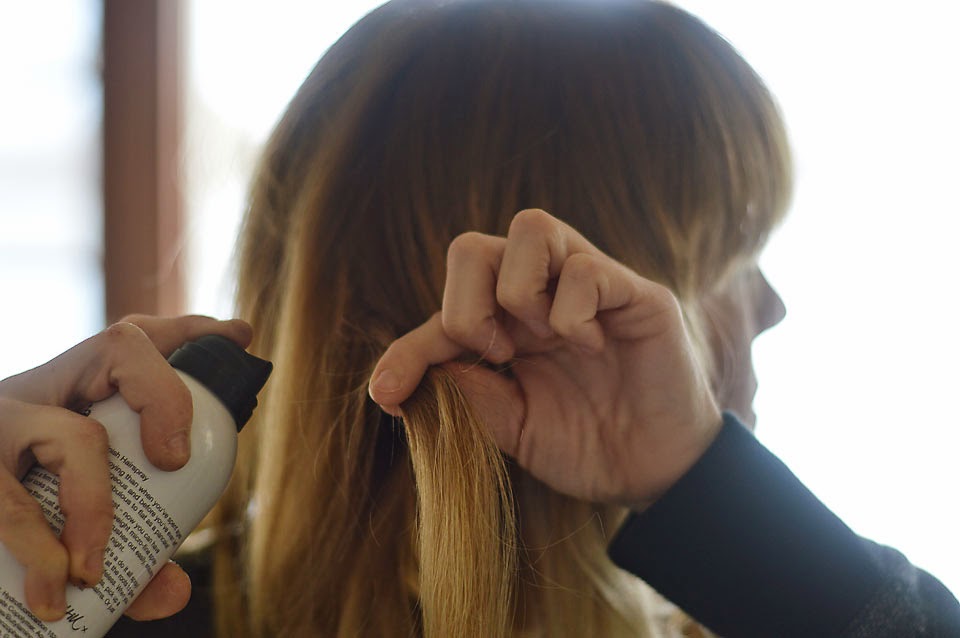 When it's completely dry, take 1-2 inch sections and spray lightly with hair spray. I like a more random look rather than curling my entire head; I think it looks more natural on me and takes less time.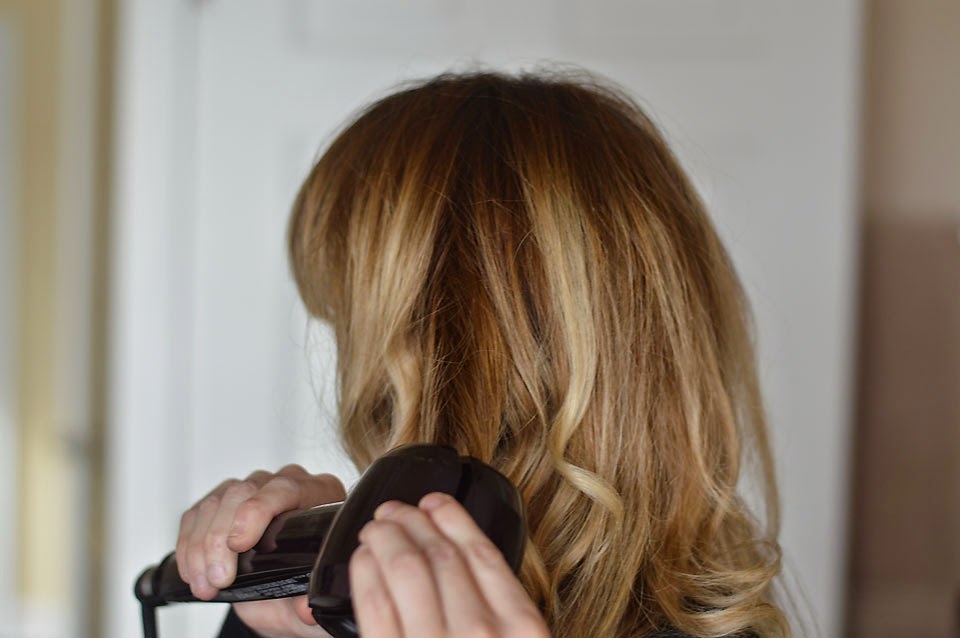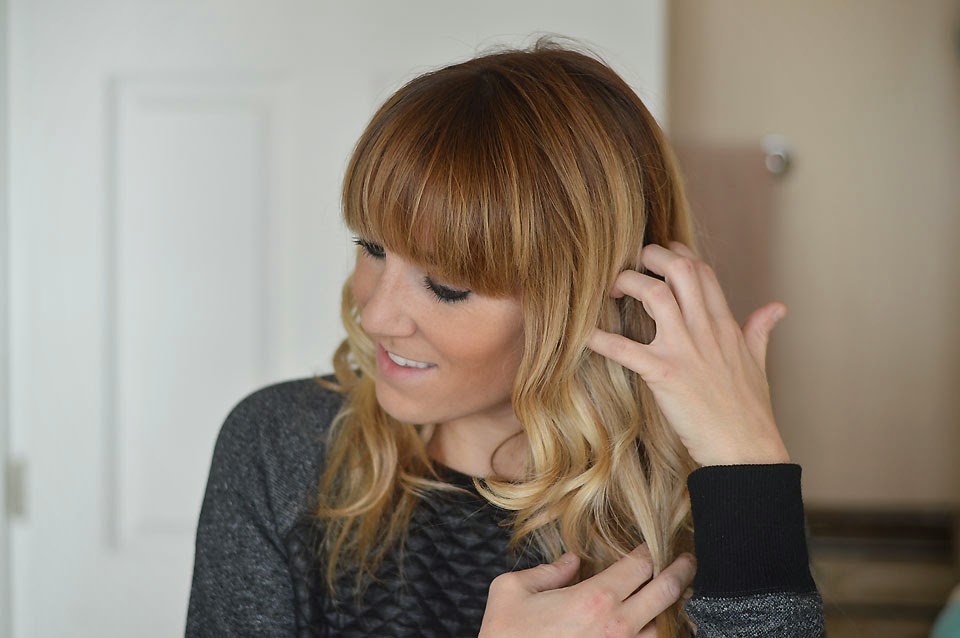 It's easier to use a clip and work on your hair in sections. I'm usually in a rush, so I usually just work on it in two sections… top and bottom.When you've curled all the pieces you want curled, gently brush through it with your fingers to break up the curls. You can leave it the way it is if you like, but I like the curls looser and more flowy (is that a word? You get it…)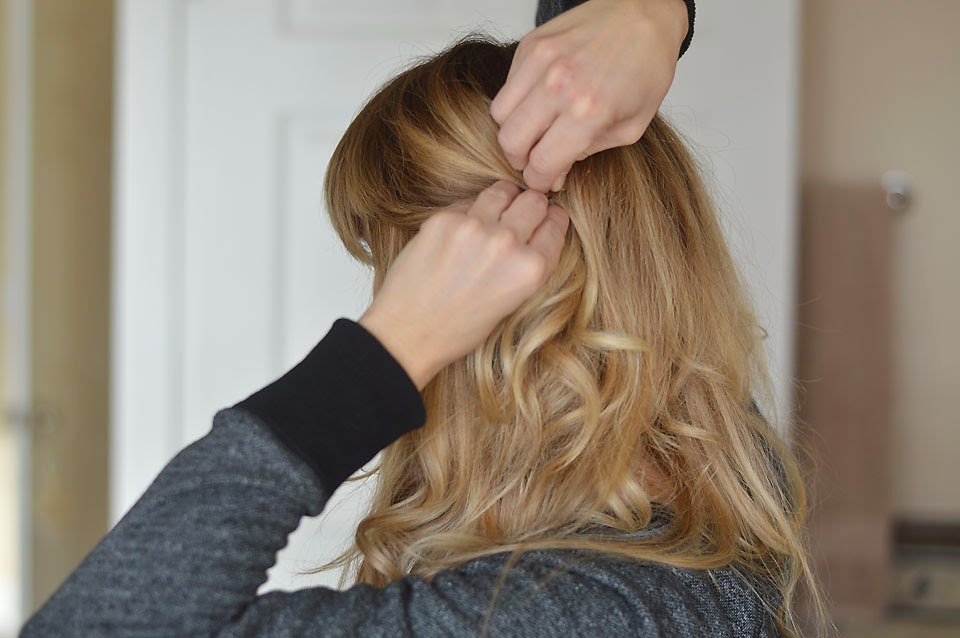 For another look, take bobby pins and pin back a few pieces to make a little "poof" and half-up style. I like a little volume and this gives you another look with minimal effort.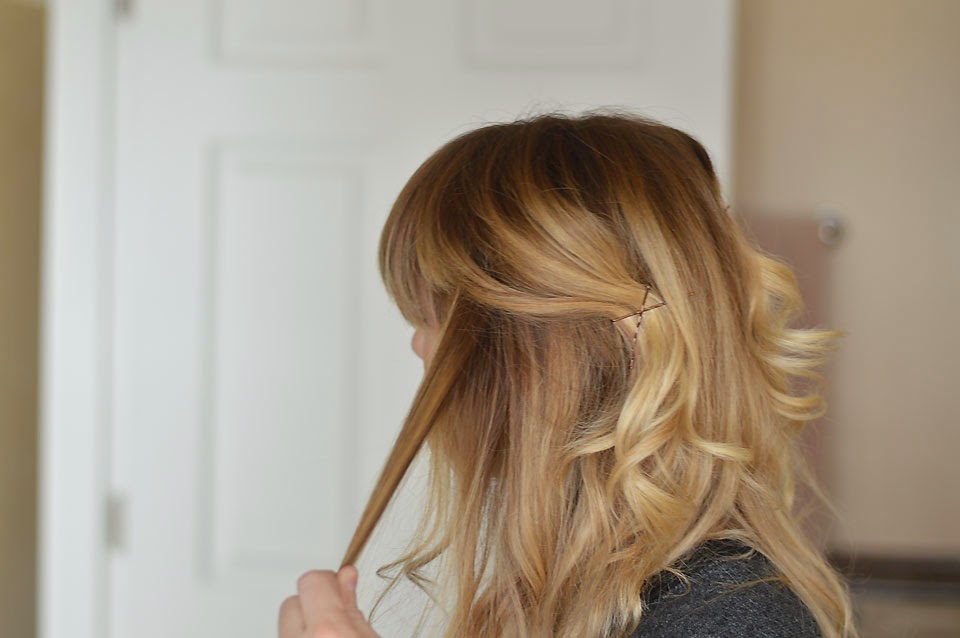 Once you've pinned the hair where you want it, you may want to go back and curl some more pieces.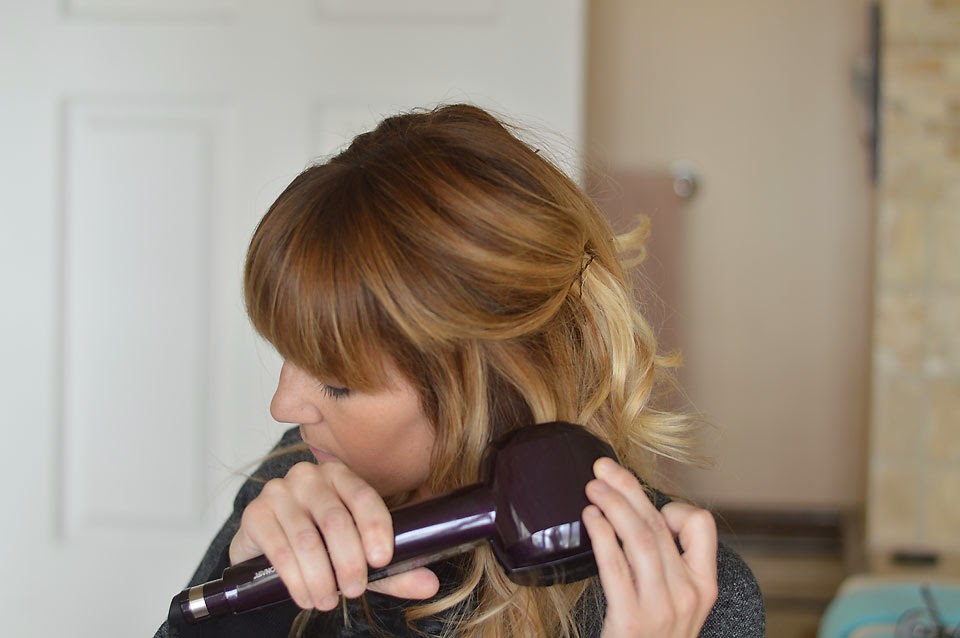 And voila! That's it! This nifty little gadget is super easy to use and once you get the hang of it, it moves pretty quickly. My biggest tips would be to use hairspray, leave your hair in the chamber until the final "beeps" (you'll know what I mean if you have it), and use 1-2 inch pieces.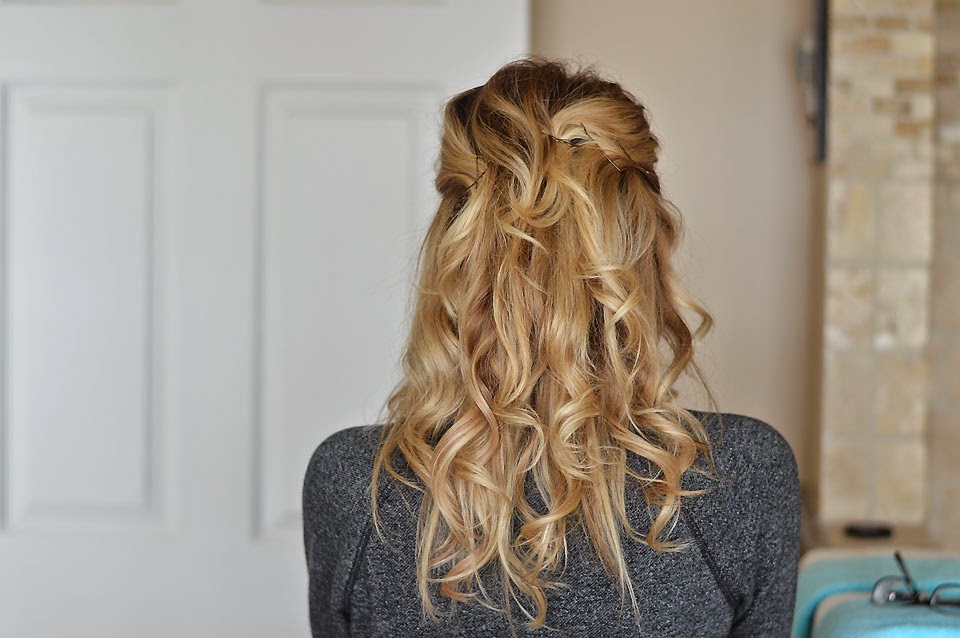 I don't mind my bobby pins showing but if that bothers you, grab another style of clip and pin more of it back. Or use more hair to cover the bobby pins 🙂
You can easily transition this to a messy pony or bun if you want to as well. And the curl makes it look like you spent a little longer on it.. but we all know the "Curl Secret" 😉
Other tips for having great hair everyday?
-Wash your hair every other day or if you can, every two days. I usually wear my hair down the first day, half up the second day, and up the third day!
-Use products. I can't stress this enough; whether you put a protectant before blowdrying or straightening, or treatments a few times a week, your hair needs extra TLC to grow and avoid breakage.
-Do not, I repeat DO NOT try to straighten or curl your hair when wet! It won't work and it can cause severe damage to your hair.
-Dry shampoo. This goes along with washing every few days and using products… it will become your best friend!
How do you do your hair everyday? Do you have a go-to style or do you like to switch it up?