Looking for spring outfit ideas? Read the post for 7 different outfits to try this spring! 
Spring is here! Let's hope April showers really do bring May flowers because we've been seeing a lot of rain and chilly weather days here in Cleveland! But none the less, I wanted to share some of my outfits from the past few weeks if you're looking for a few spring outfit ideas!

This bodysuit from Amazon is one of my favorite pieces ever! So good that I bought it in white too! I love the sleeves and it's perfect to wear with high waisted jeans! I'm in a medium for reference!
Basics are my favorite so this lightweight Henley top with a pair of jeans and new white sneaks is one of my go-to looks! I was recently gifted this gorgeous bag from Teddy Blake and it's stunning! Their bags are handmade in Italy and the quality is *chefs kiss*. They have so many amazing bags and at affordable prices for the quality of materials used. They just launched their spring colors and they're absolutely gorgeous! Be sure to check out their site for more details!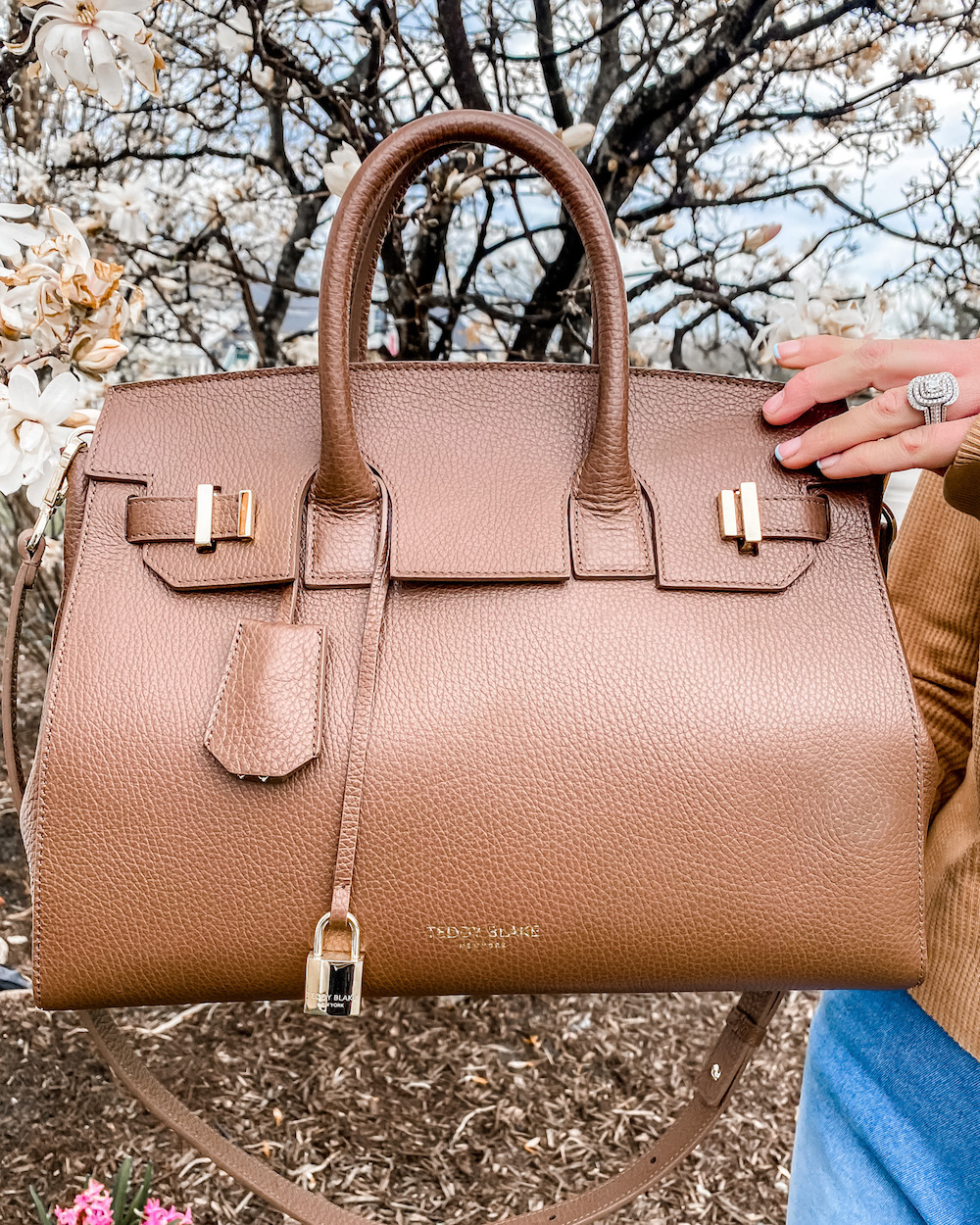 I love florals just as much as the next person but as a fan of neutrals and a bit of an edgy style, I like to add elements like a leather jacket or combat boots to break it up. I even threw a tee over the babydoll dress to create a completely different look and make the dress look like a skirt!
Lounge sets aren't going anywhere and they aren't just for lounging. I wore this lounge set with a jean jacket and tennis shoes to the park last week and it was super comfortable and easy to chase my kids around in!
The lightweight waffle knit pants are another great pair to lounge in but can also double as an outfit to run errands in! Throw them on with a tee and tennis shoes and add a hat to pull the outfit together.

Spring is always a tricky season because the temperature can fluctuate from day to day, but having a few different spring outfit ideas in mind always helps make it easier! Feel free to pin these ideas for later! Have questions? Leave them below! xo
Like this post? You may also like these: 
The BEST bathing suits on Amazon