Family-friendly things to do in Dallas Fort Worth
We've been to the Dallas Fort Worth Texas area a few times and are always trying something new while we're there. On our last trip, we were able to get out and explore a lot of new places and attractions, especially a lot catering to the kids!
There are so many other things we wanted to check out but obviously we were on a time constraint! But here were a few family-friendly things to do in Dallas Fort Worth I would highly recommend when visiting.
Legoland Discovery Center: If your kids are into Legos, this is a must-see and must-do! They have so many attractions under one roof including a build and test station, a 4D cinema, Ninjago City Adventure, Ranger Pursuit and more. And during the summer months, they also have a Pirate Beach outdoor water playground!
Fort Worth Stockyards: This is probably my favorite part of visiting Fort Worth because it just screams Texas culture! There is SO much to do there; between shopping, food, shows, and more, there's something for everyone in the family. Here are some of the things we did while we were there:
Cowtown Cattle Pen Maze– The maze is timed and you have to visit different checkpoints throughout. When you complete the maze, you get a prize! The kids loved it!
Fort Worth Cattle Drive–Everyday at 11:30 am and 4 pm, real Texas Cow Hands drive a herd of cattle from their pens to the Livestock Exchange building down the main road of the town. Everything from the saddles, chaps, boots and hats are all authentic and it was definitely cool to see. They also offer a Wild West gun draw (just pretend, don't worry!) once it's over so be sure to check that out.
Pawnee Bill Wild West Show–This family-friendly show takes you back to the Wild West, showing off tricks, sharing some history, and getting the crowd involved! It wasn't too long either so the kids were captivated the entire time. They also welcome you to come meet the horses and cowboys after the show!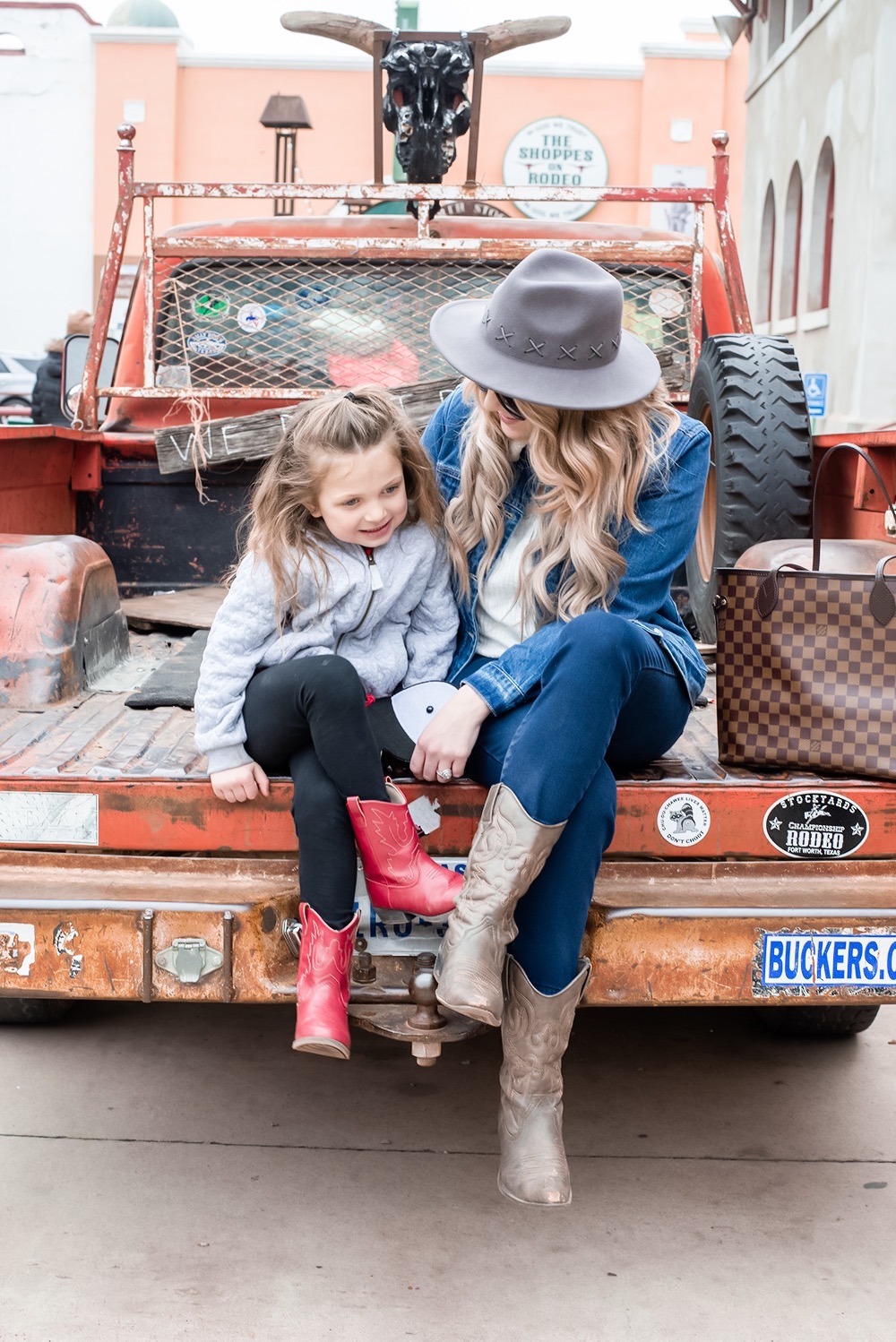 Crayola Experience–This place was AMAZING! There was so much to do there and we definitely didn't even get to do it all! You can make and name your own crayon, melt crayons into shapes, adventure lab, drip lab, clay molding and so much more. They also have a indoor playground/play area that the kids loved! And a infant/toddler area that was less congested 🙂
Babe's Chicken Dinner House– Multiple people had recommended visiting Babe's while we were there so of course I couldn't wait to try it! We're huge chicken finger people in this household so we made sure to check out a location that served them. Some locations are different and serve different things so make sure you read the menu! But everything is served family-style; mashed potatoes with gravy, green beans, biscuits,corn, salad, and of course, chicken fingers. My mouth is watering just thinking about it! Also, the area right outside the Frisco location is super cute and the kids loved seeing the train!)]
Fort Worth Zoo: Easily one of the coolest zoos we've been to! It's #4 in the nation and has something for everyone! We haven't been in a few years so I'm sure it's even cooler now but definitely add this stop to your list of places to go!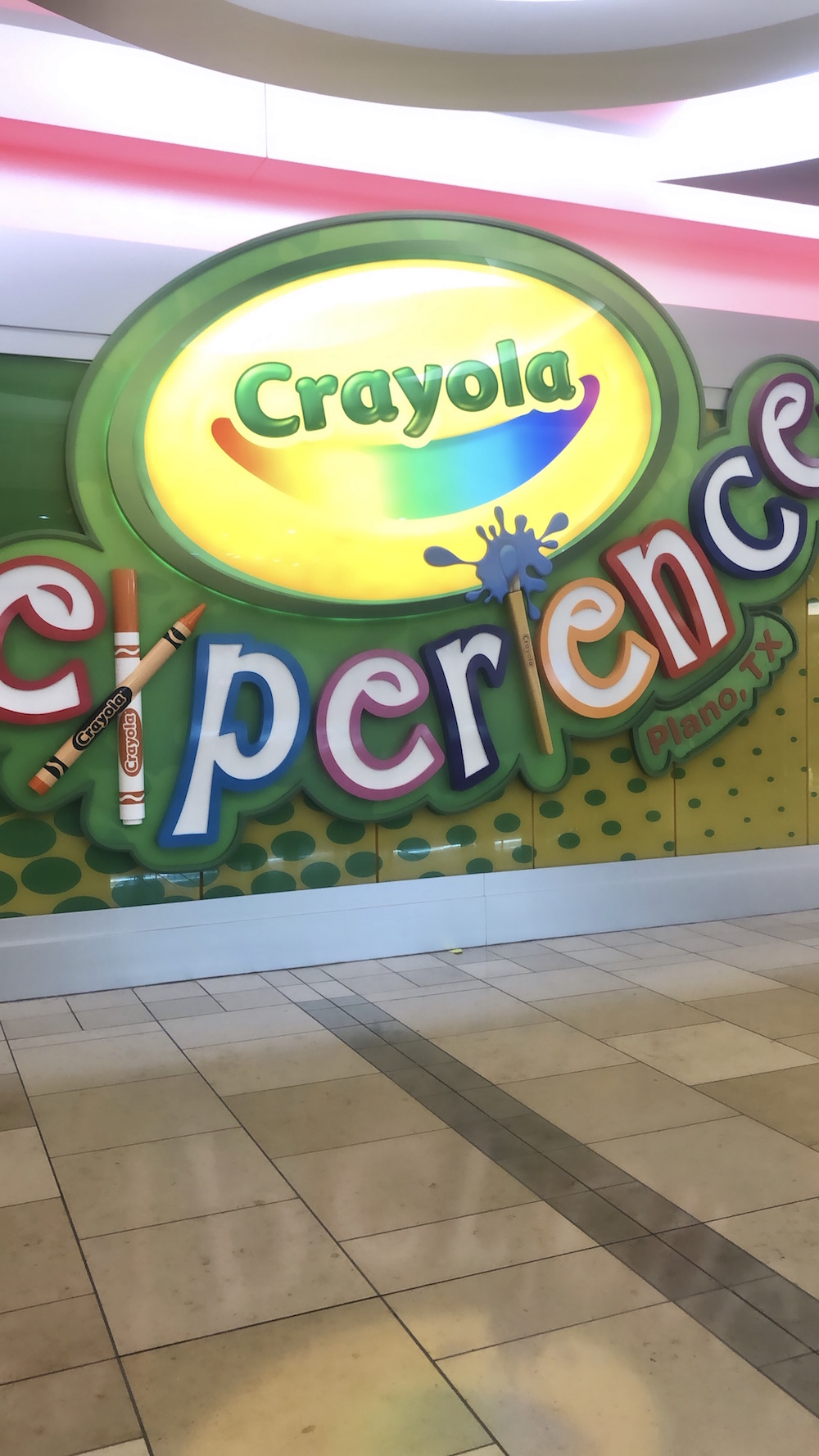 I wish we would have had more time but there's always next visit! Have you ever been to Dallas Fort Worth? What were some of your favorite things?