5 affordable ways to update your home decor
I tend to get bored rather easily, especially over this past year. We haven't left the house as much and I've been staring at the same 4 walls for months on end. I need change!! But we don't all have bottomless bank accounts and it isn't realistic to spend a ton of money to redo my home every couple of months. Which is why I wanted to share a few affordable ways to update your home decor.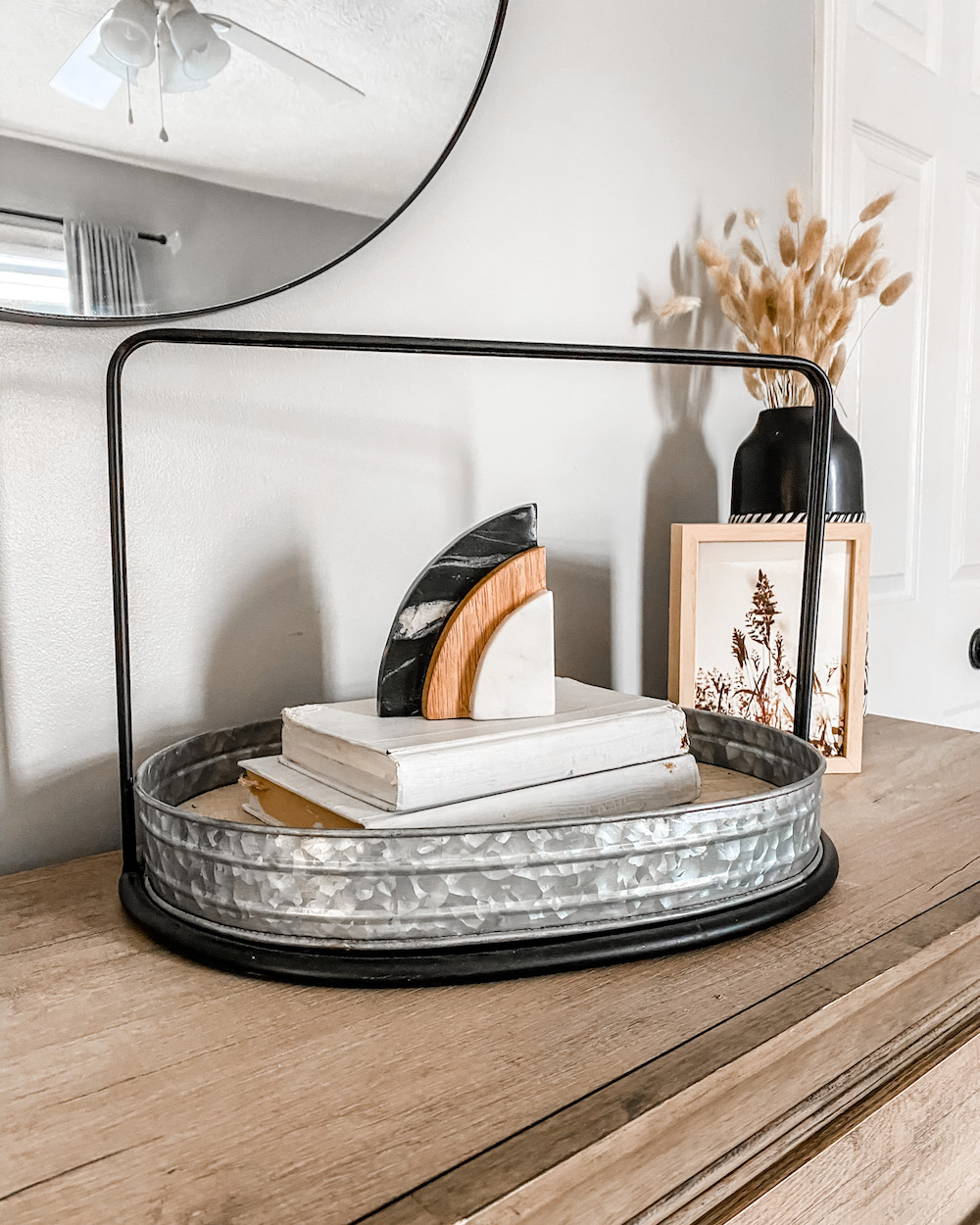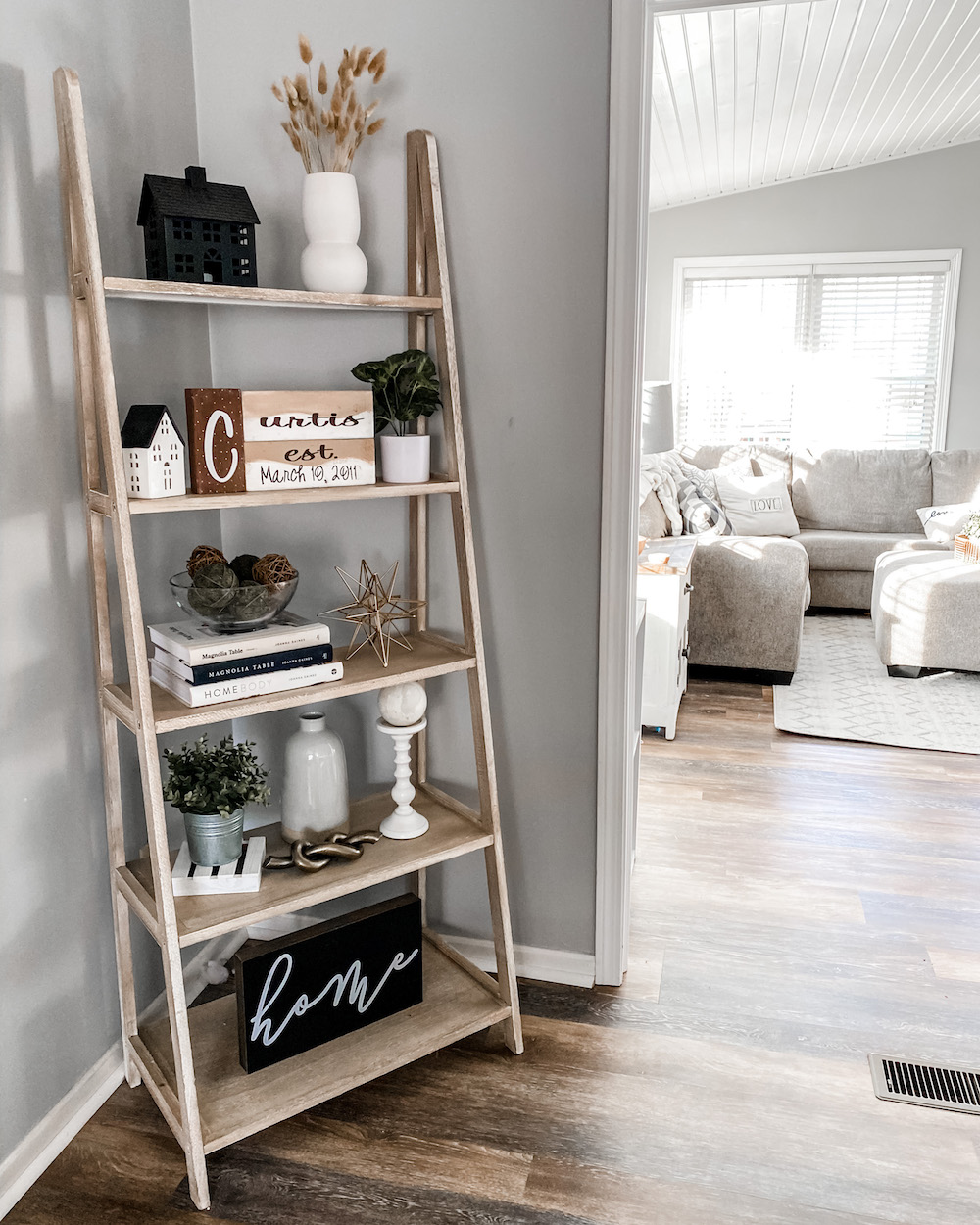 Use what you already have. Don't be afraid to move things around and try things in different spaces. You might be surprised at how different something might look once you move it into a different room. Depending on the paint color of the walls, the lighting, and the other pieces in a space, it can look brand new (to you!)
Get creative and use it other than the way it was intended to be used. What do I mean by that? I recently purchased one bookend and ended up just using it as a focal piece of decor. Use a glass kitchen bowl and fill it with vase filler. Turn a vase upside down as an abstract piece of art. Mess around with it and try different things!

Use basic items as decor. When I redid my home office, I didn't have a place to store my hats, so instead of just stacking them and putting them away, I hung them on the wall and they doubled as decor! You can do this with baskets, placemats, flowers, etc. A lot of people have removed cabinets in their kitchen and used floating shelves instead, making the dinnerware their decor.
Don't be afraid to mix different styles together. I used to fall into the farmhouse category but now, I'm kind of all over the place. I have farmhouse elements in some spaces, modern elements in others, and a mixture of boho elements thrown around the house too. You don't have to be tied down to one style throughout the entire house, or even in one room. Find pieces that you like and find a way to incorporate them!
Spray paint goes a long way. You can always find great pieces of decor on your local Facebook pages, clearance sections, or even The Dollar Store or Target Dollar spots. And if you find something that isn't exactly the right color, spray paint goes a long way. I'll be honest, I'm not the best at DIY projects (besides redoing furniture, but I've run out of space for that now haha). But there are plenty of YouTubers and bloggers out there who are the DIY queens and will lead you in the right direct on that!
There are plenty of affordable ways to update your home decor, so don't feel like you have to drop hundreds of dollars to make a change! Finding ways to use what you already have, thinking outside the box, and a little DIY is the perfect way to change it up!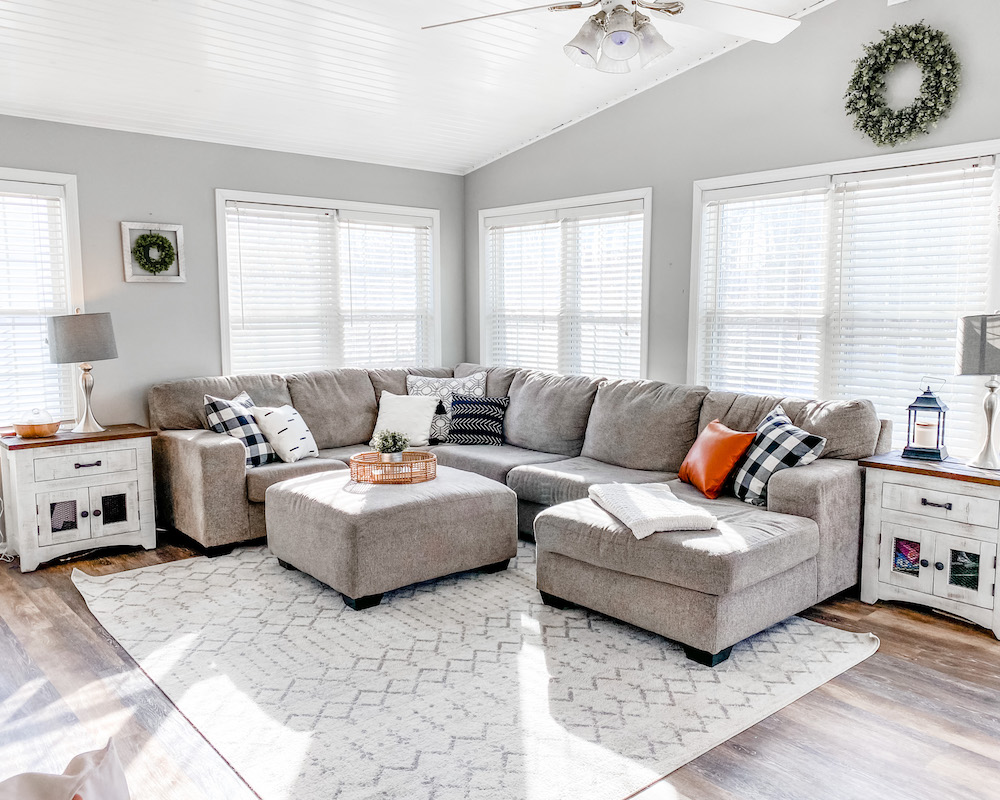 Have any other tips? Leave them below! xo