Hard to believe this baby bump has been gone for a few weeks now! But since baby came way earlier than expected, I didn't get a chance to share some casual maternity outfit inspiration with you babes!
Since this pregnancy was my first summer pregnancy, I had to find a way to be comfortable in the scorching heat while still feeling good about myself. It's so hard to feel beautiful and confident while pregnant but I did my best to find ways to feel my best.
Most of my outfits consisted of basics; a tee or dress with kimono or a jacket. They were comfortable and forgiving aka hid any spots that I didn't feel comfortable showing off (cough love handles cough).
When it came to shoes, I mostly stuck with flats or tennis shoes but once in awhile, I wore wedges or platforms, as long as I felt safe walking in them.
I didn't spend a ton on maternity clothes but I did make a few purchases that I knew I could wear during pregnancy and for the first couple of weeks (or months… let's be realistic) after baby was born. I wish I could say I was one of those people who could just throw on my size 2 jeans a few weeks after having baby but that's just not realistic for me. Or for most people. SO DO NOT FEEL BAD ABOUT HAVING TO WEAR YOUR MATERNITY CLOTHES! They say it takes 9 months to put the weight on, so give yourself 9 months to get the weight off. Or at least that's what I'm saying anyways…
Here are some of the outfits I wore for some casual maternity outfit inspiration: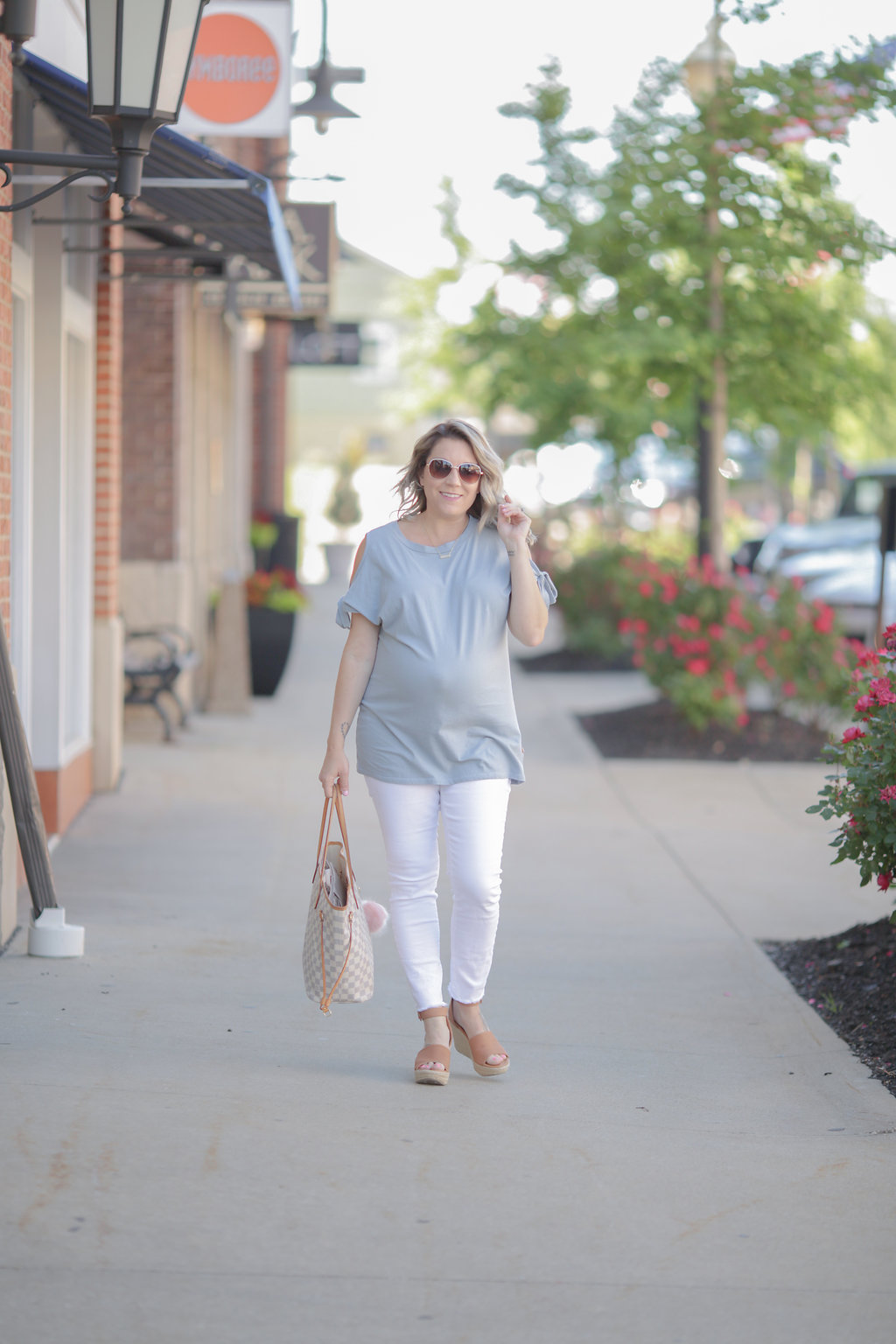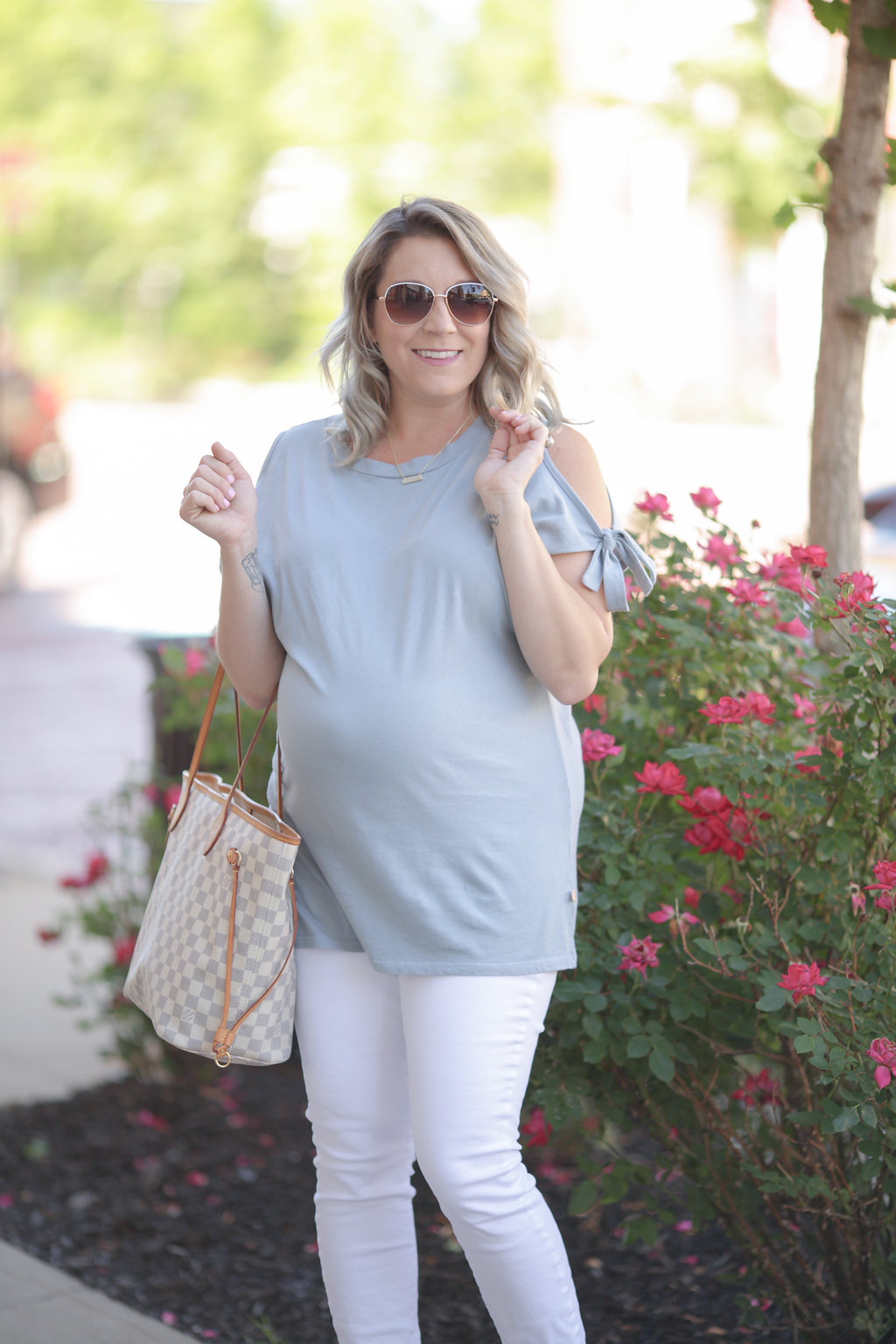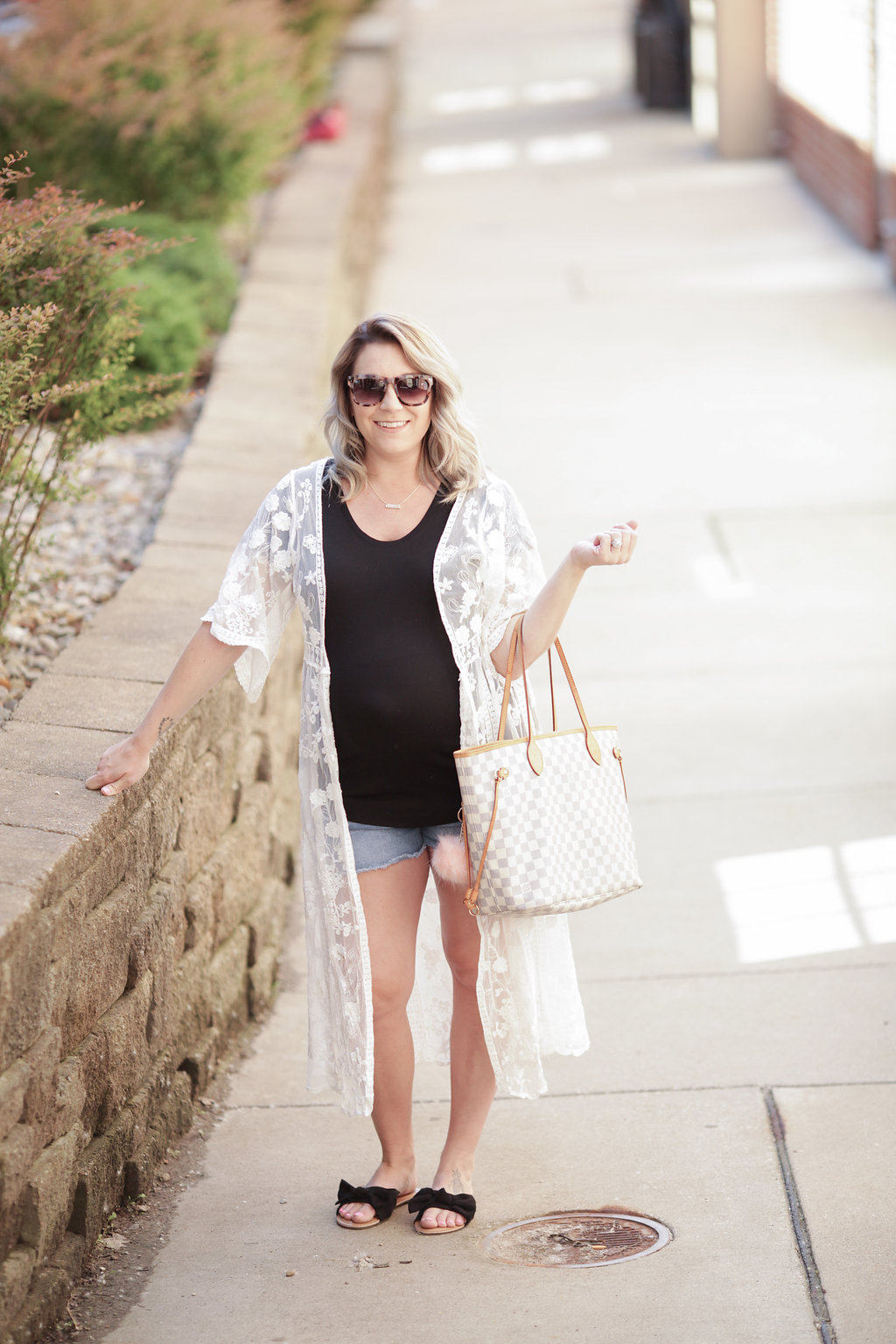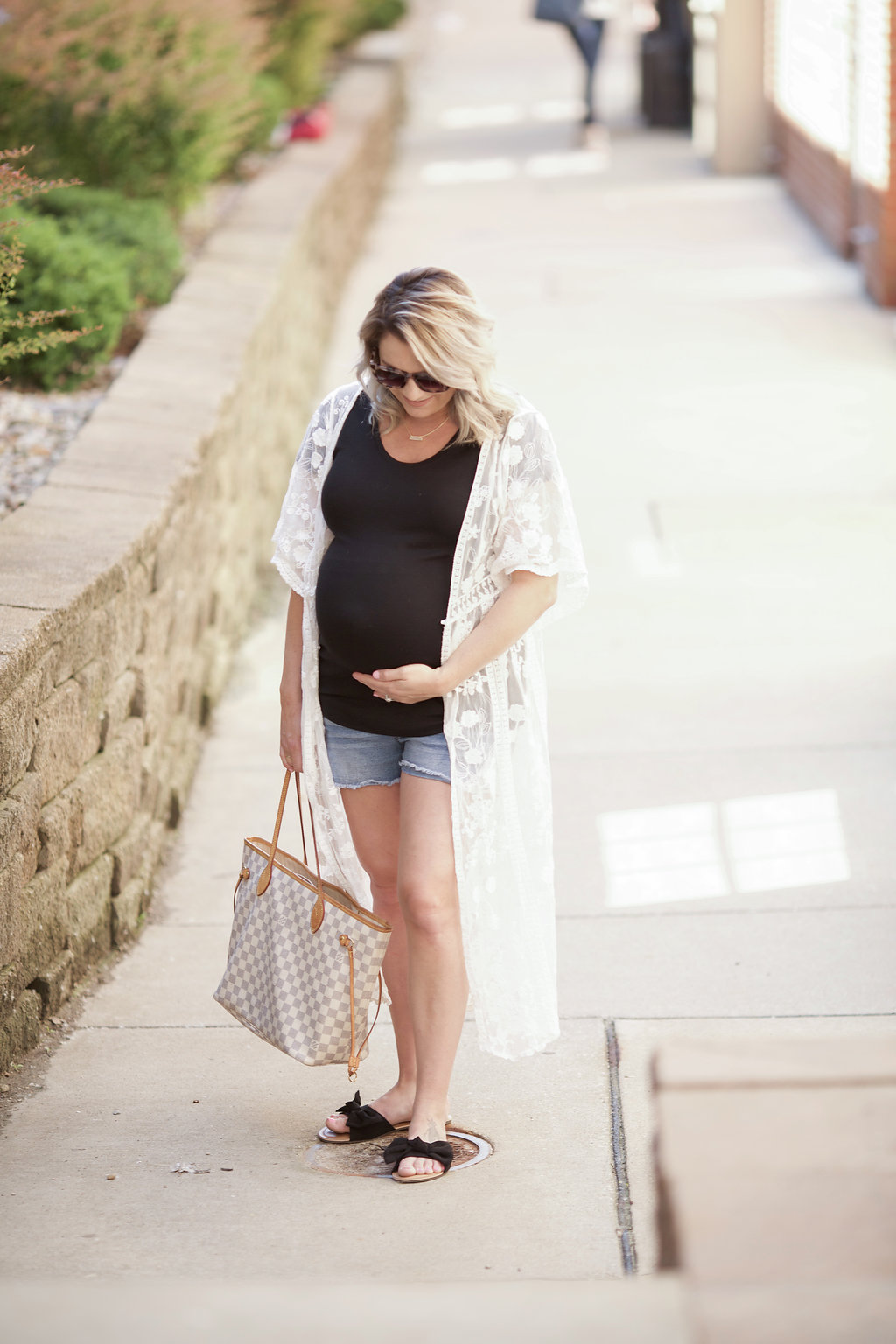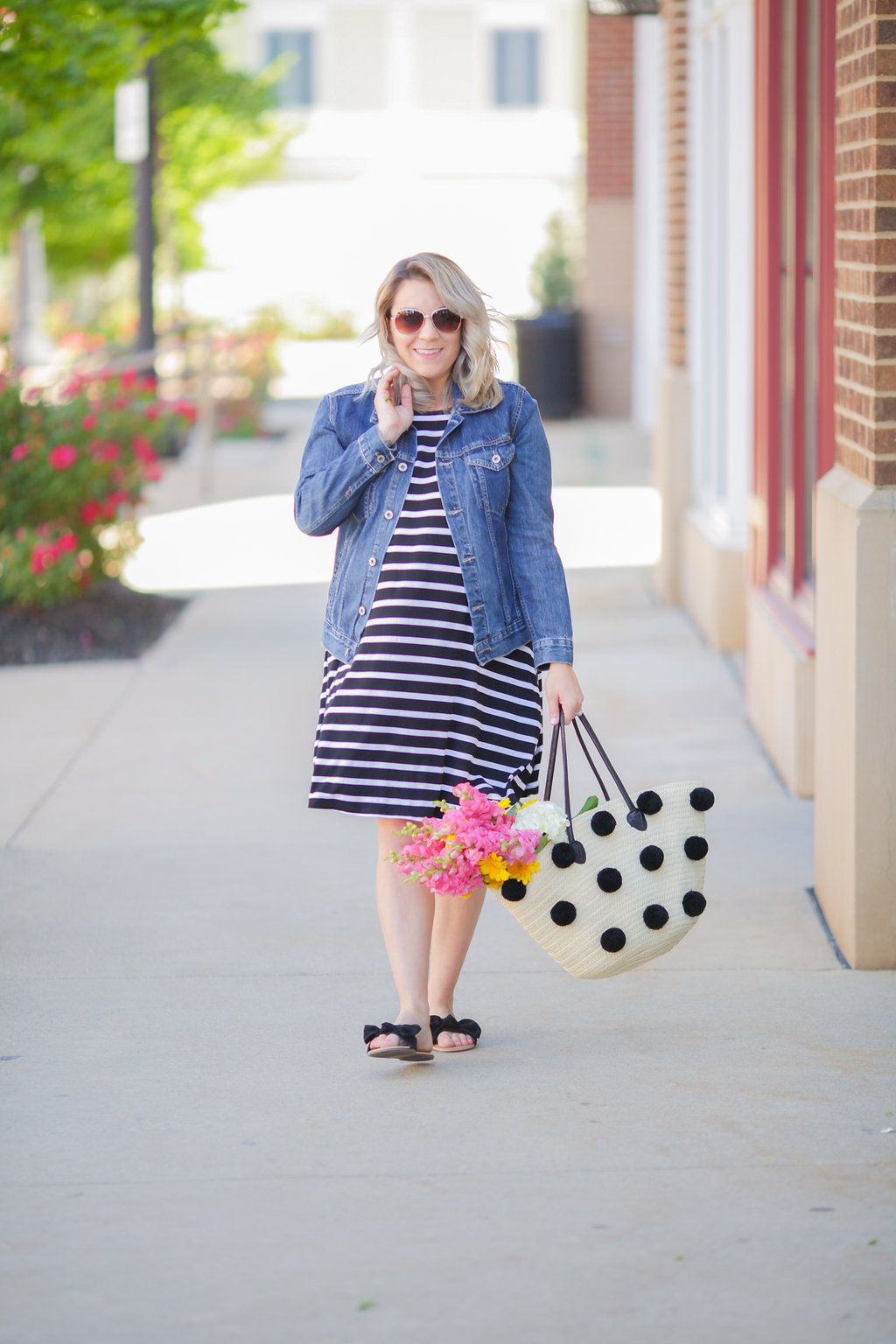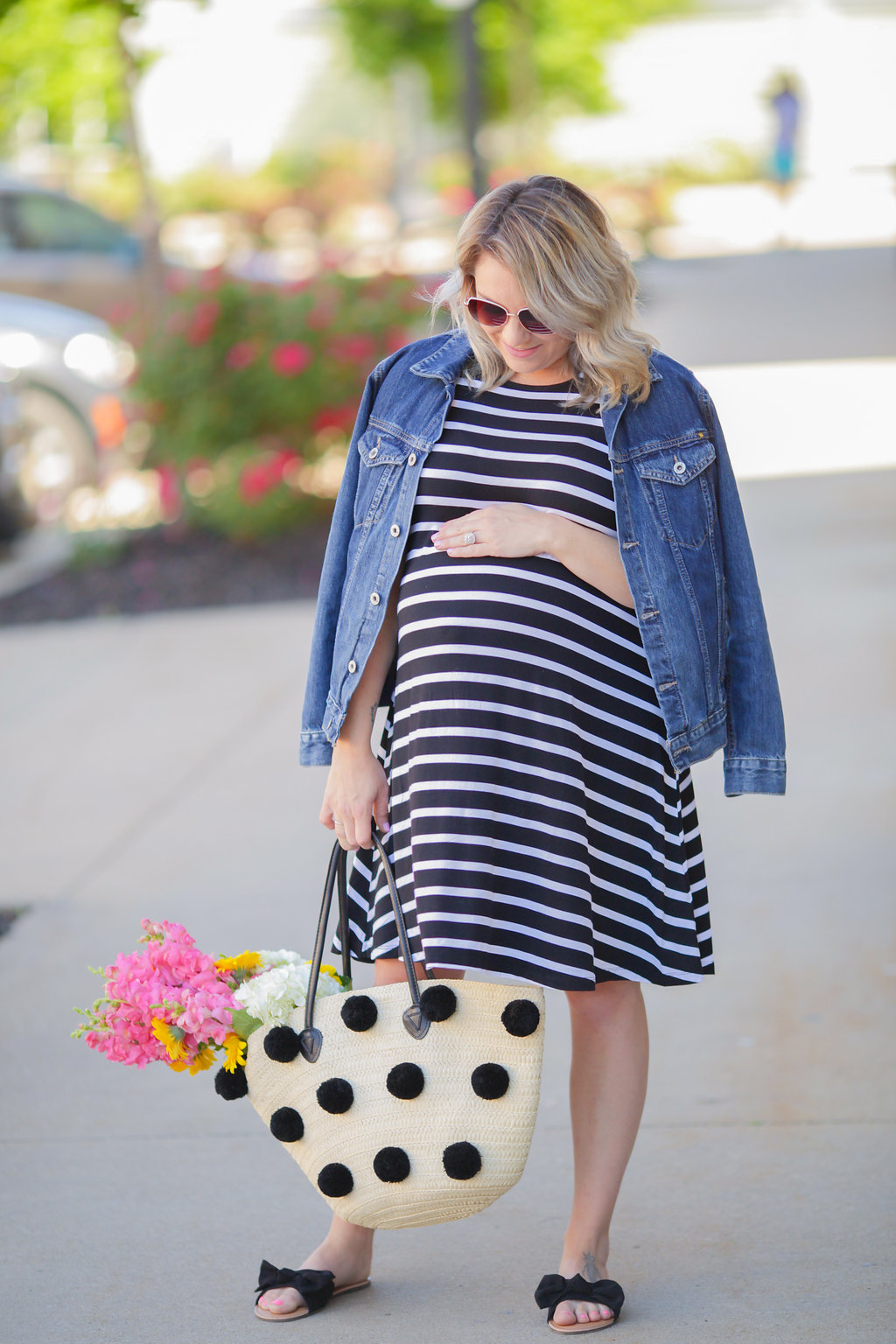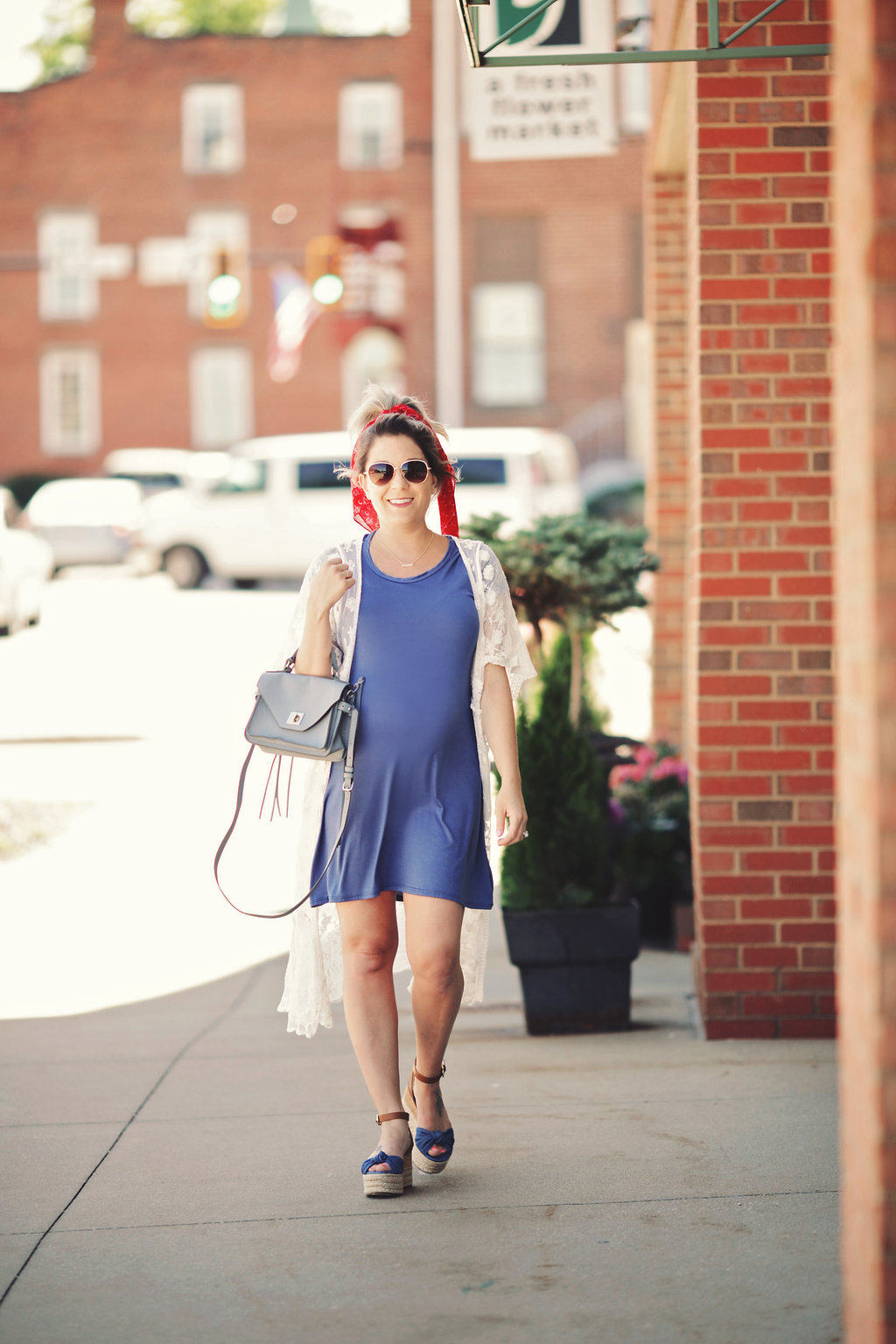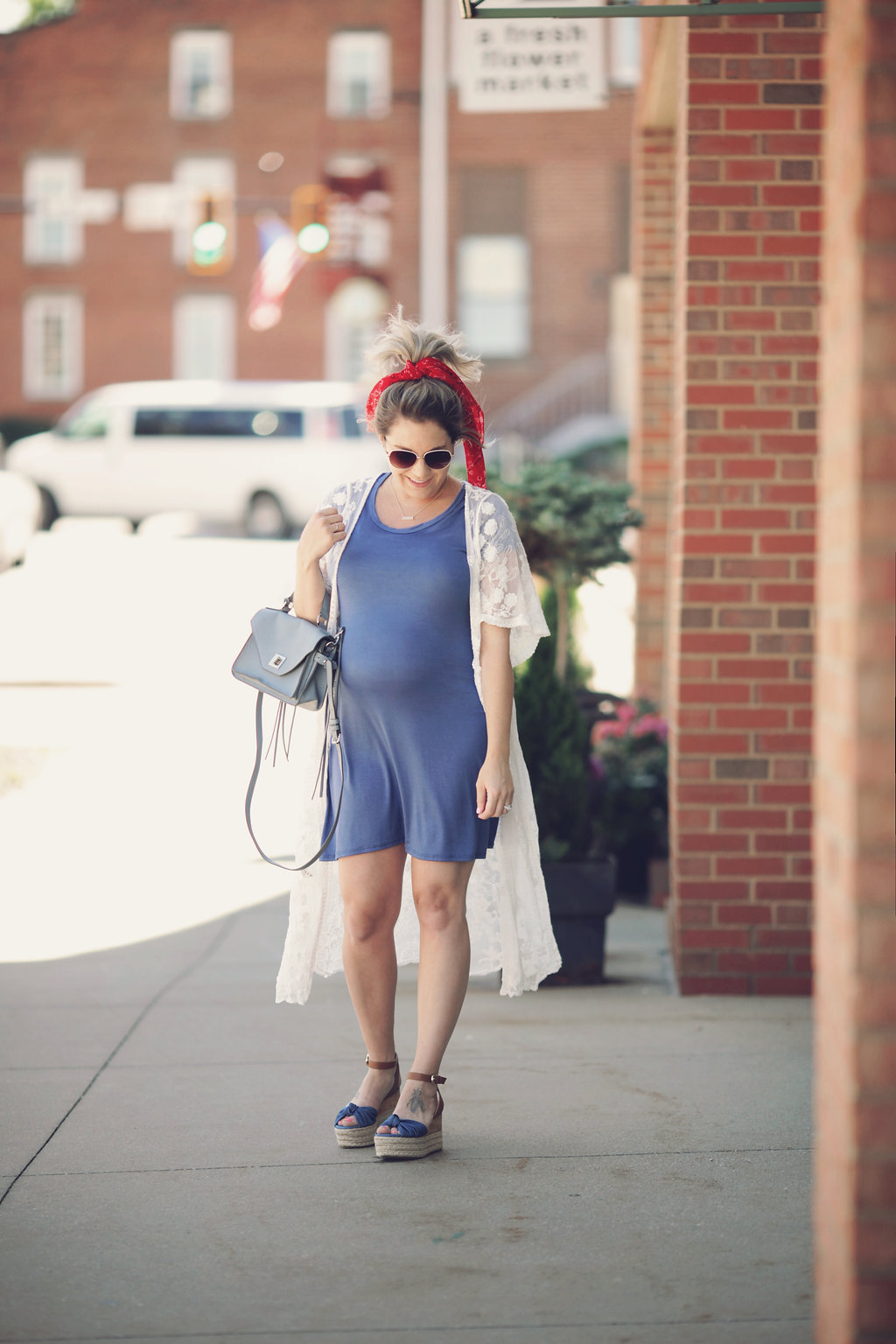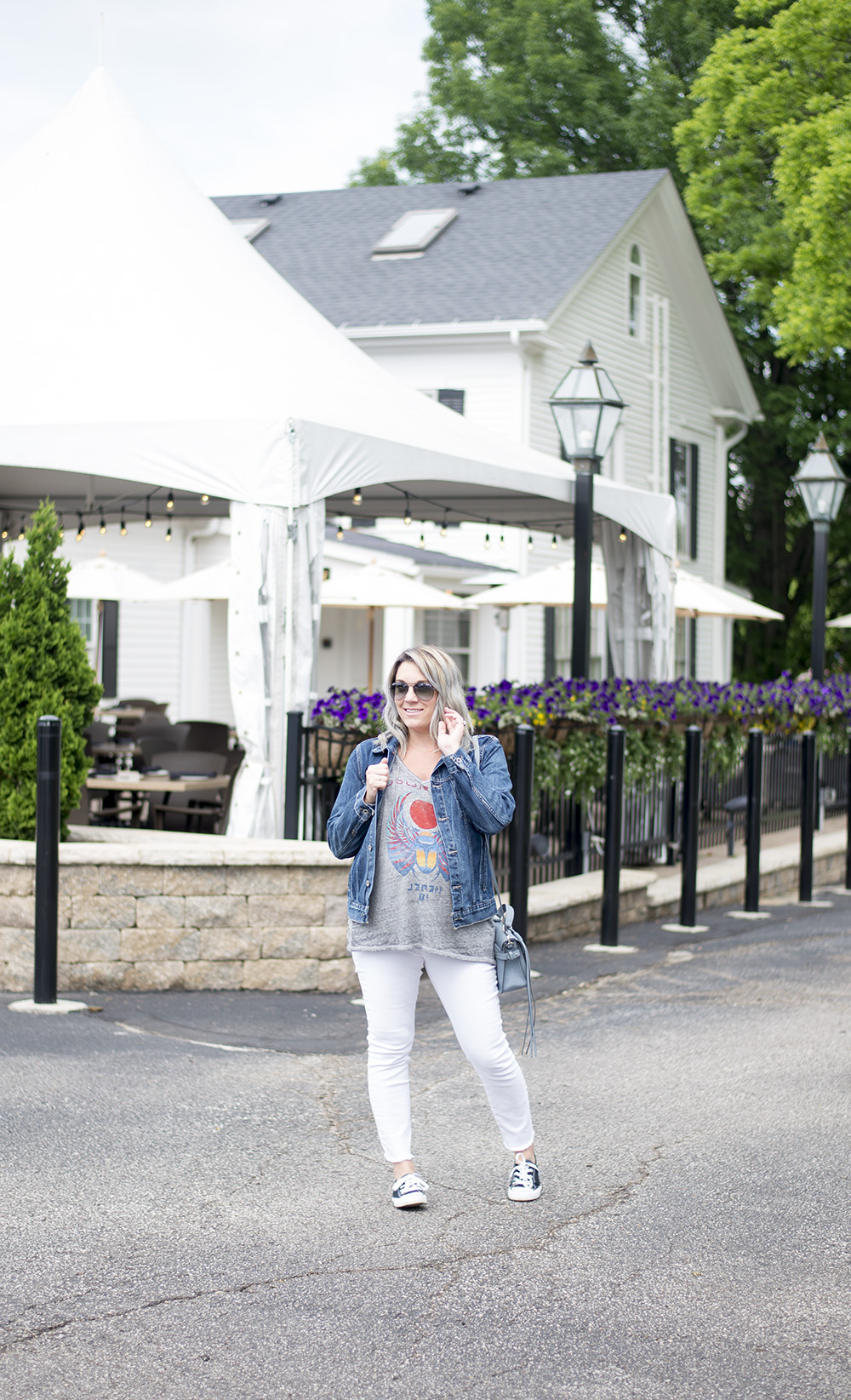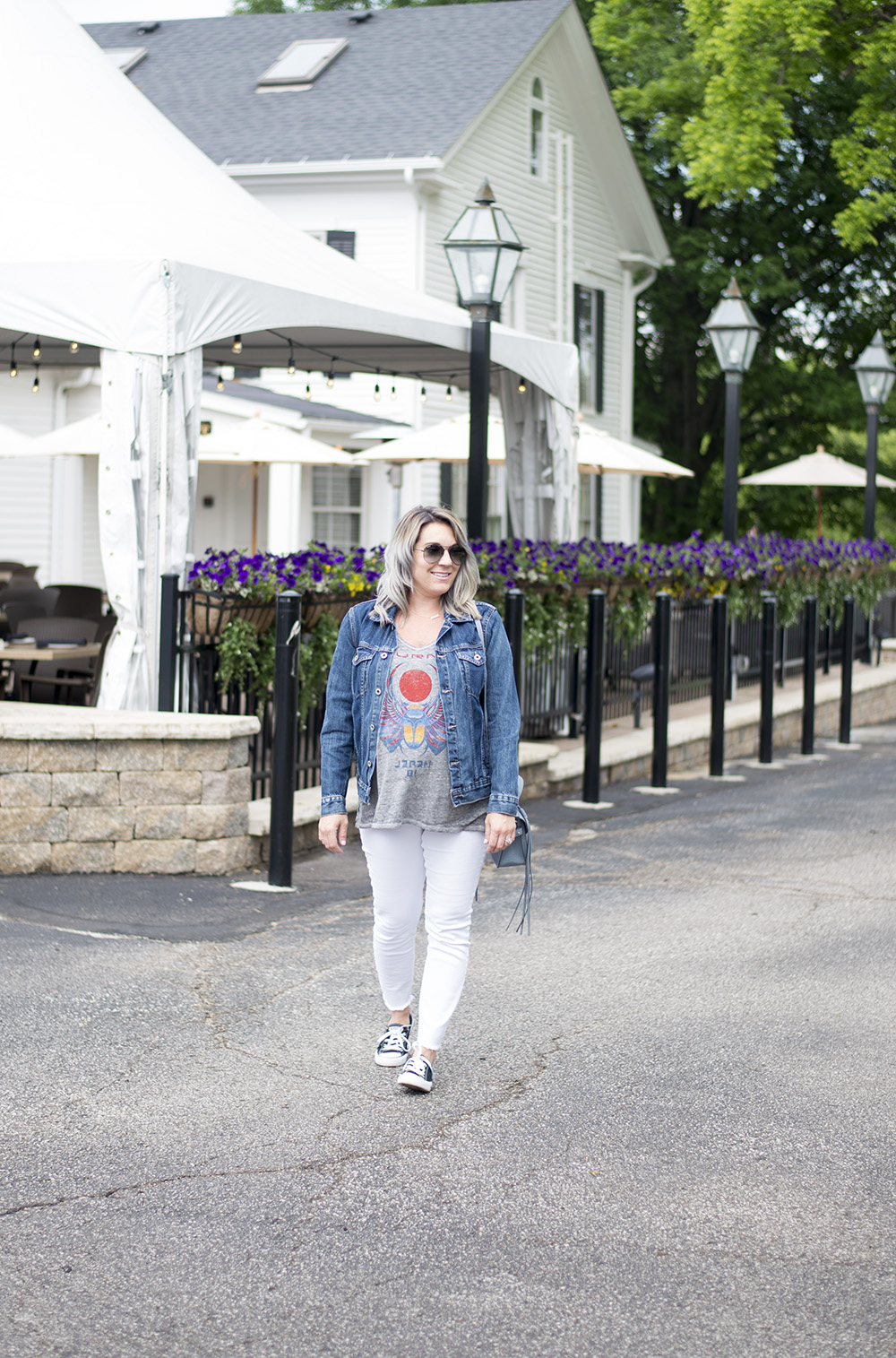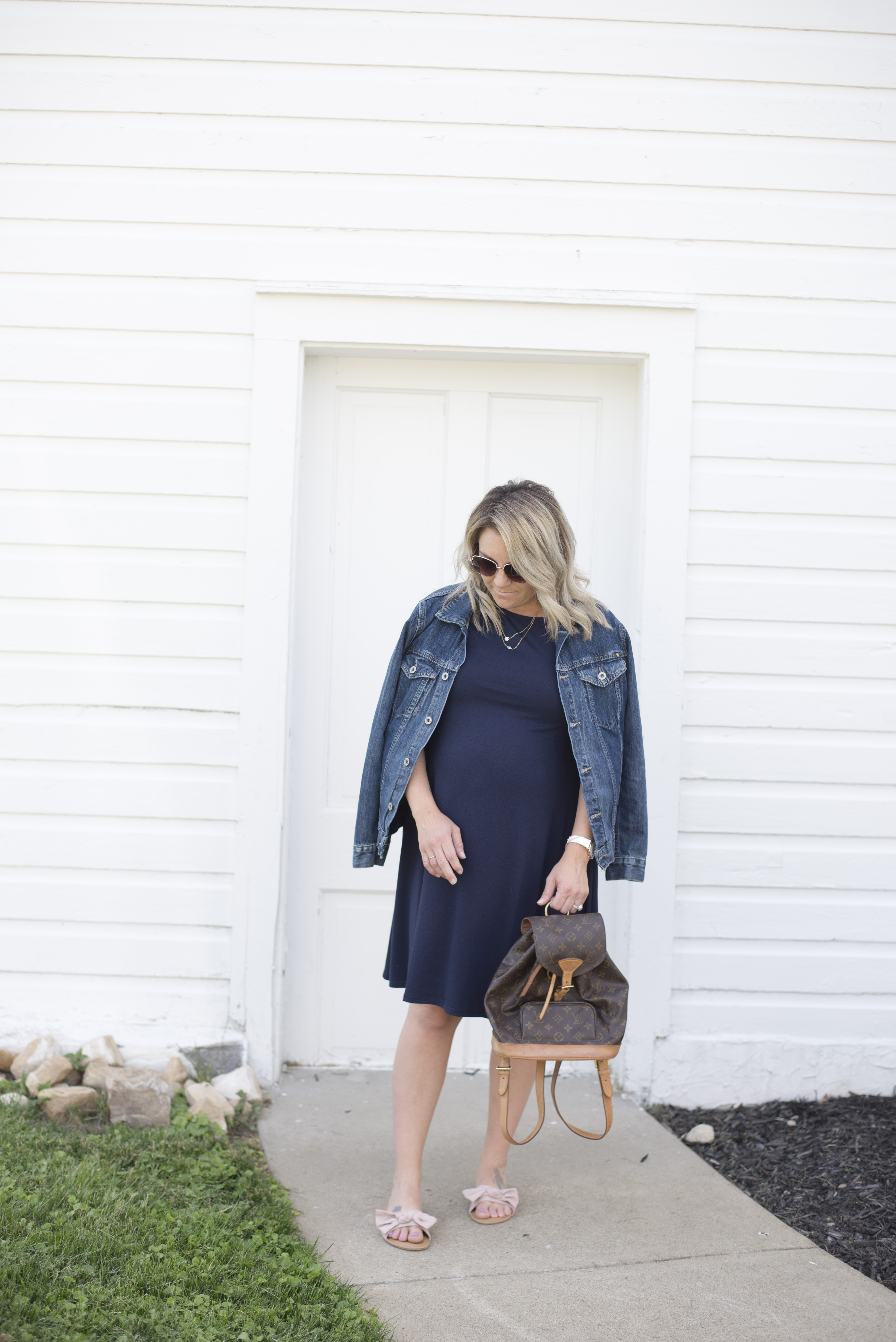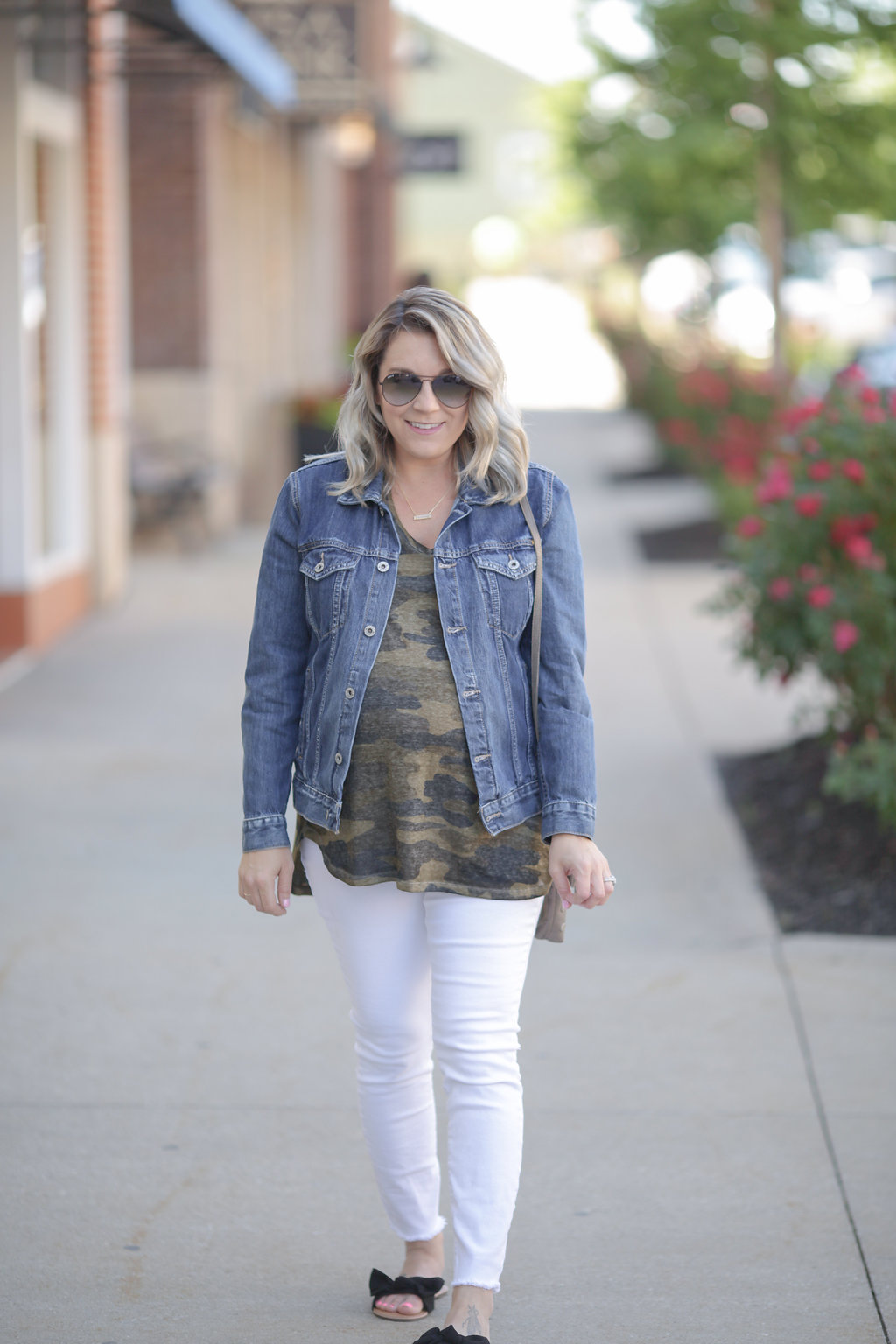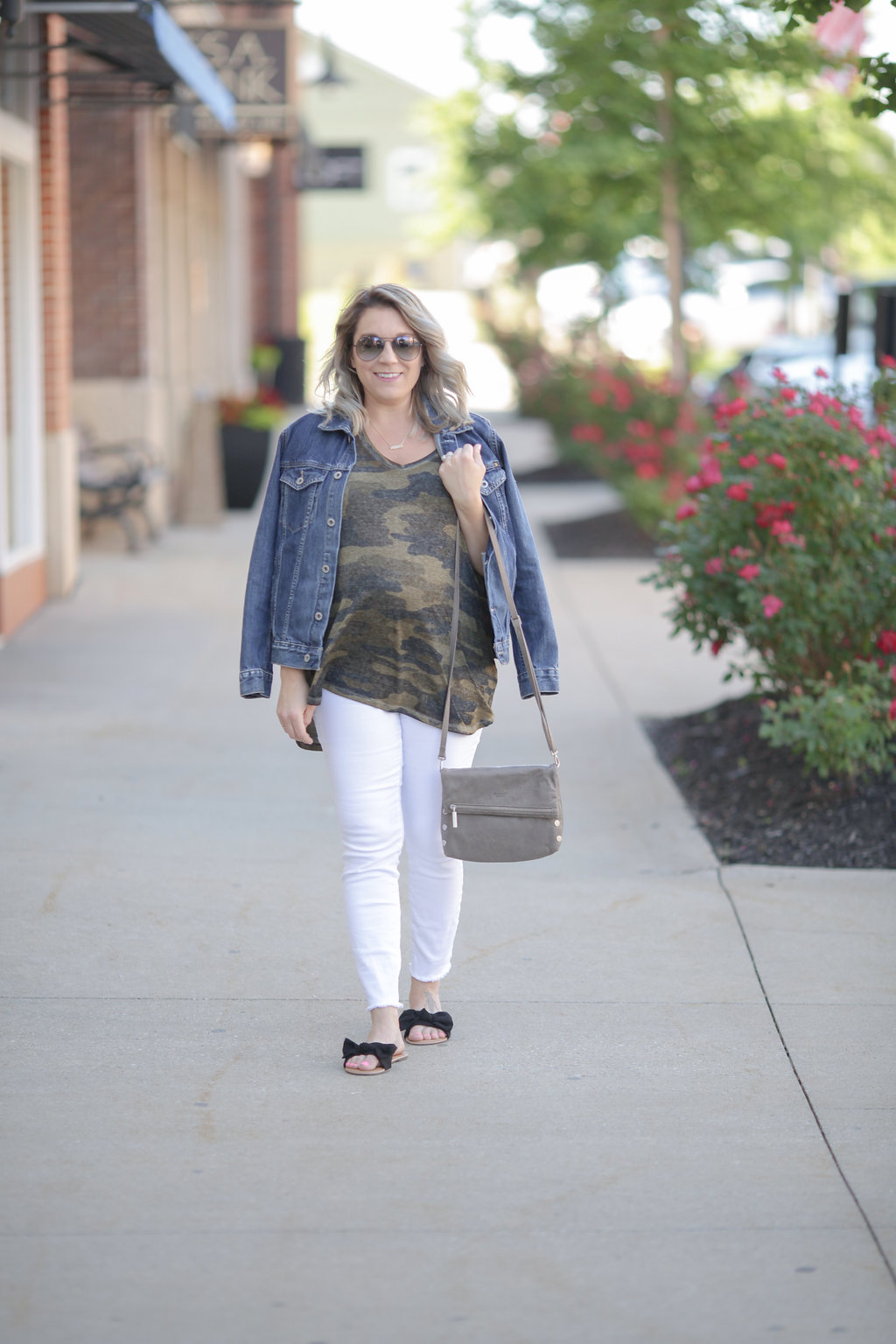 You can read more about casual maternity outfit inspiration in these posts below:
Best places to buy maternity clothes (without breaking the bank)