Today is the last day we really get to spend time in Ohio with our family and friends. It's been such a great, jam packed weekend and I cannot wait to come back mid December for 3 whole weeks!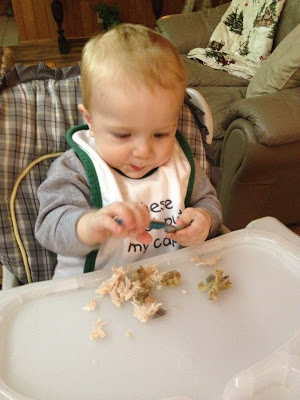 Thanksgiving Dinner
Bubba has added new words to his vocabulary:
Touchdown
Ball
Uh-oh
Juice
and my favorite…
HE MARCHES! It's the funniest thing ever and he kind of looks like Ronnie from Jersey Shore when he busts out dance moves on the Karma dance floor. I'm attempting to capture this on video but my little monkey doesn't like to perform on command.
We're headed to lunch to watch the Ohio State vs. Michigan game later and hopefully Bubba Man can sit still let me watch a little bit of the game.
I'm going to have a giveaway and gift guide coming soon so stay tuned for a few of my favorite gift ideas this holiday season!
Cheers, and happy Saturday!