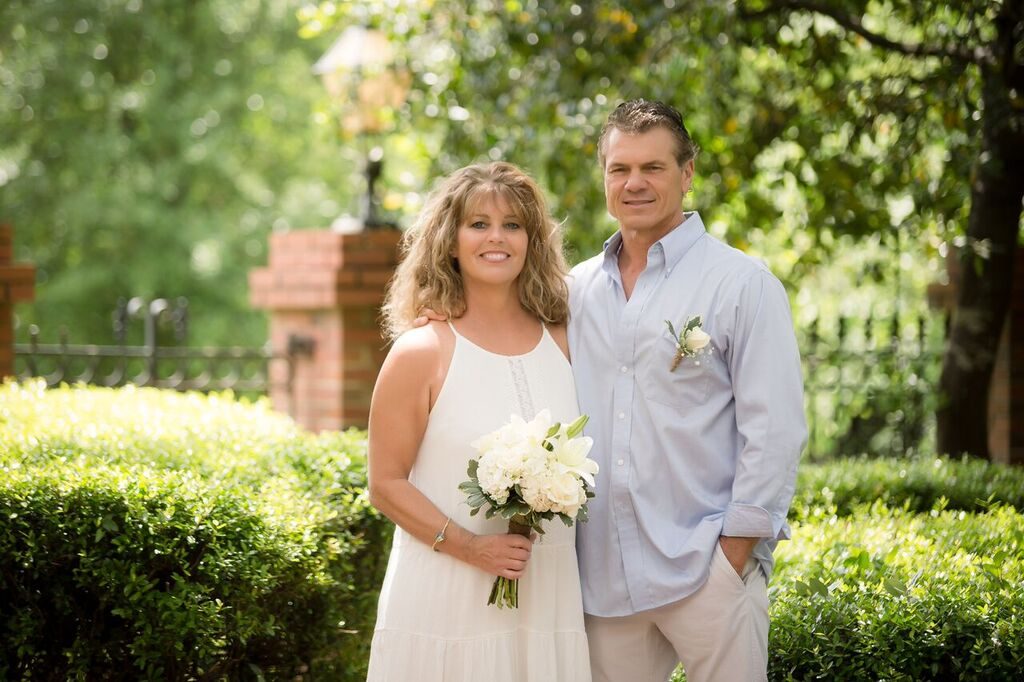 My parents will be celebrating their 30th wedding anniversary on May 23rd. Like what?! How is that possible?! 30 years is a long time and it makes my heart so happy to see them still so in love. Since I won't get to see them on their actual anniversary and they were visiting last month, I took the opportunity to plan something special for them. Hopefully something they will remember for the next 30+ years 🙂
They never had a professional photographer at their wedding and I can't remember the last time (if ever) they've had professional photos taken. So I decided to surprise them with a photoshoot for their 30th anniversary! It was actually harder than I thought to pull this off and my anxiety was through the roof making sure it went off without a hitch. But I did it! And here's how:
I told them we were taking family photos. We never take pictures when we're together (all of us in the same picture) so I wanted to get a few nice ones for my parents and us to have. I told them I wanted a boho theme and since P and I were wearing blue dresses, she should wear a white one. I took her shopping and she was having a hard time finding one she liked but I forced her to get one (secretly knowing the real reason she needed a white dress). I gave my dad and Zach blue and white button downs and told them to choose whichever they wanted and I have to say, I'm glad with how it worked out!
I had my brother and his girlfriend sneak into my parents' attic and find some pictures from their actual wedding, scan them to me, and then I had them printed. I found all of these cute accessories at random places and had purchased some of them for the wedding Z and I never got to have. Tear. So I'm glad they finally got some use!
I set up a little table for them to see when they walked into the garden. I honestly didn't have a vision on how I was going to set it up and threw the table in the car at the last second so thankfully it all worked out.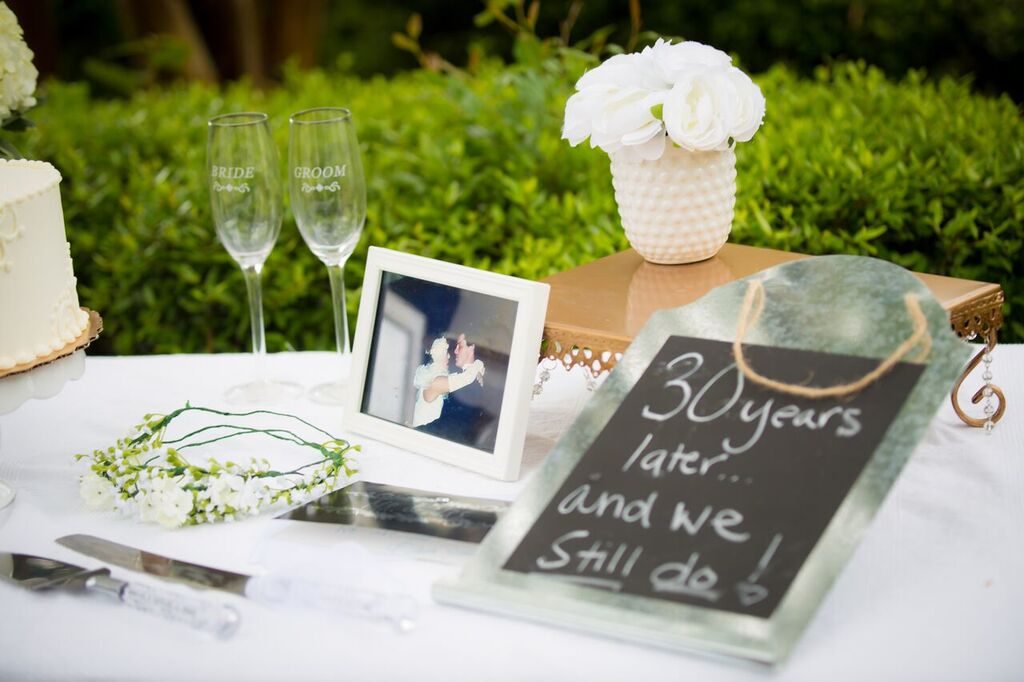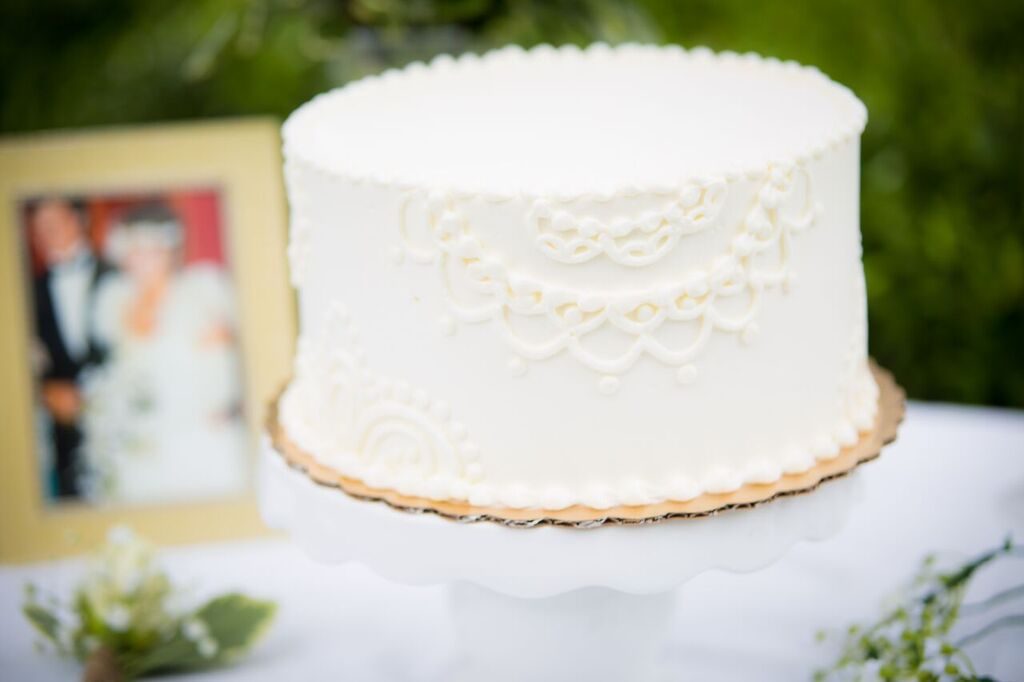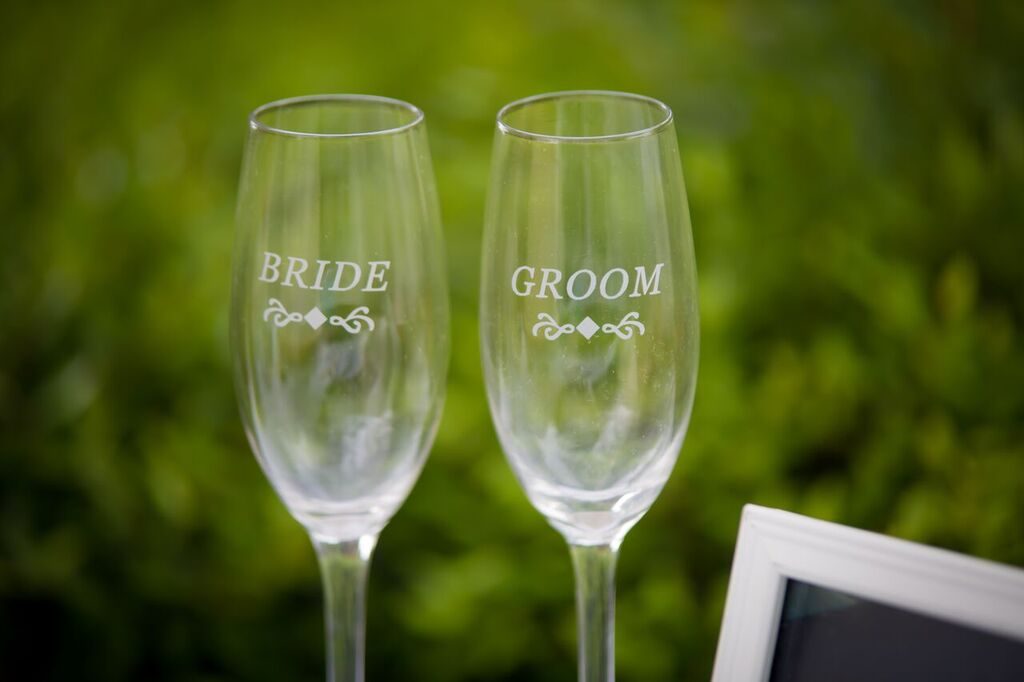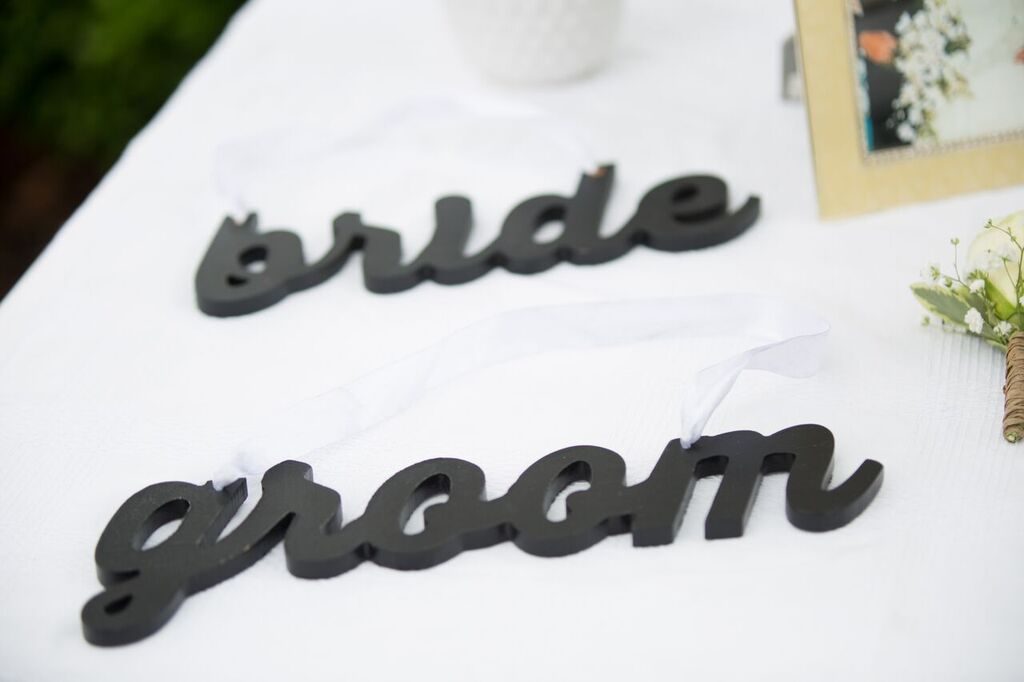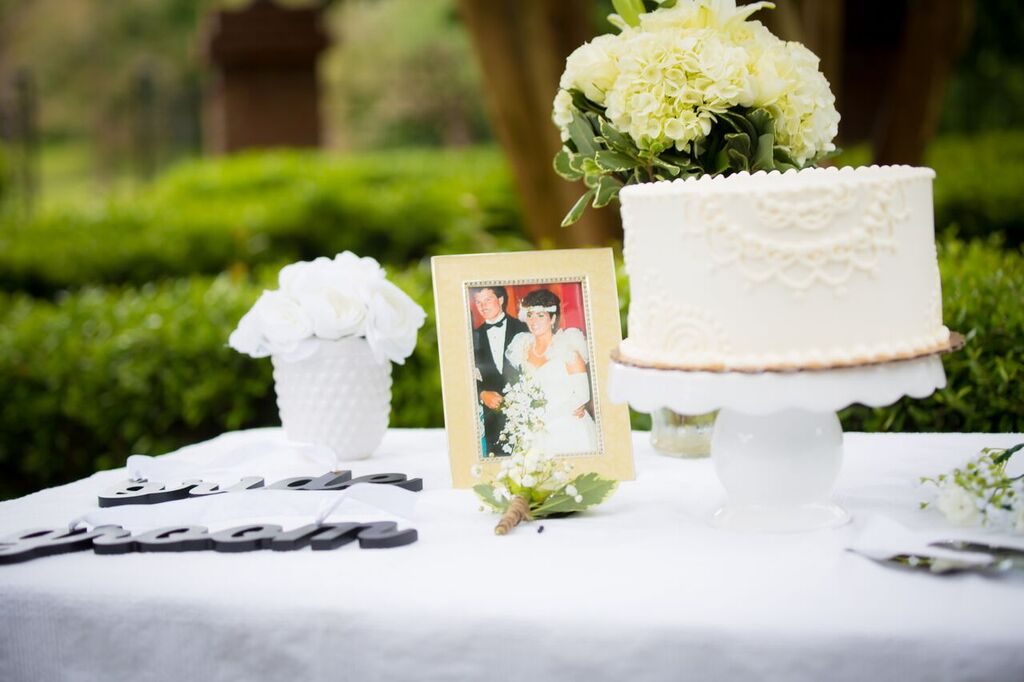 So on the morning of the pictures, it was DOWN POURING. Like we're talking raining cats and dogs, monsoon raining. I was so upset. I was texting Amy every 5 minutes changing times, locations, and freaking out that my entire plan was going to be ruined. I had ordered flowers and a cake and there was no way to push the session back. But low and behold, right before we were heading to meet, the rain stopped and the skies opened. It was perfect.
I told my parents we were going to take two cars so we didn't have to scrunch in one after being all ready for pictures. I headed to pick up Nolan, the cake, and the flowers and then headed to the garden to set up their table. The same garden where  Z and I got married! The plan was to take family pictures and then be like "oh wait, I forgot the flower crowns. They're in the garden so let's just take some pictures there."
You can't tell in these pictures but I'm peeing my pants nervous. I didn't want anyone to blow the surprise or for anyone to touch anything I had set up in the garden. We kind of rushed through these photos because I didn't want to the kids (especially Nolan) to blow the surprise, so I wish we would have gotten a few more. But the main reason for the day was for my parents to get wedding photos and be surprised… check, check!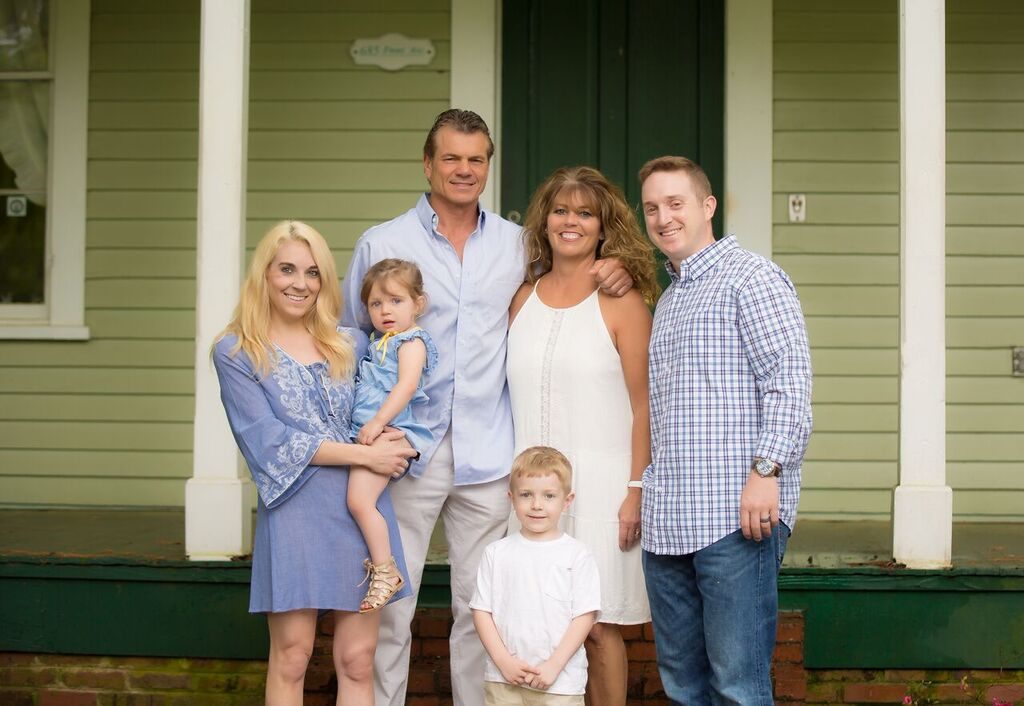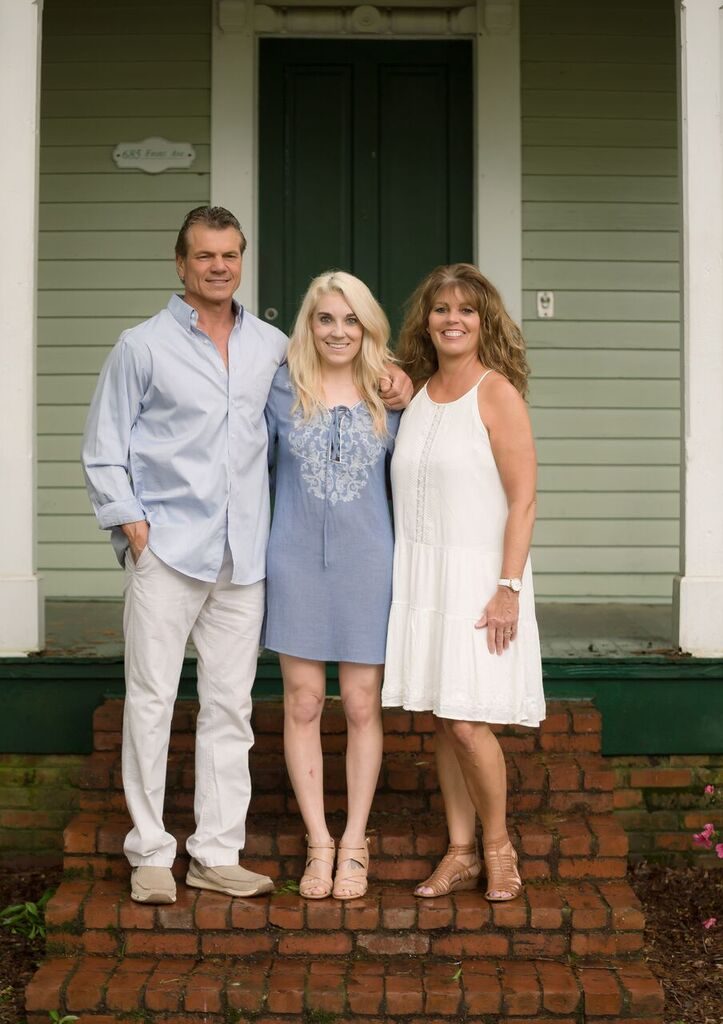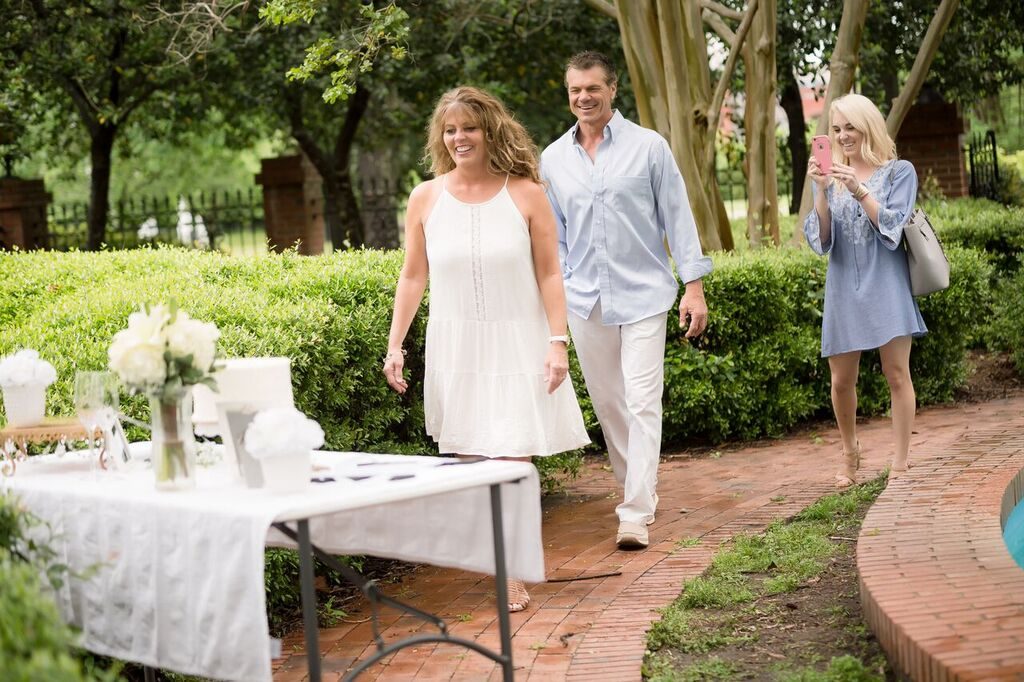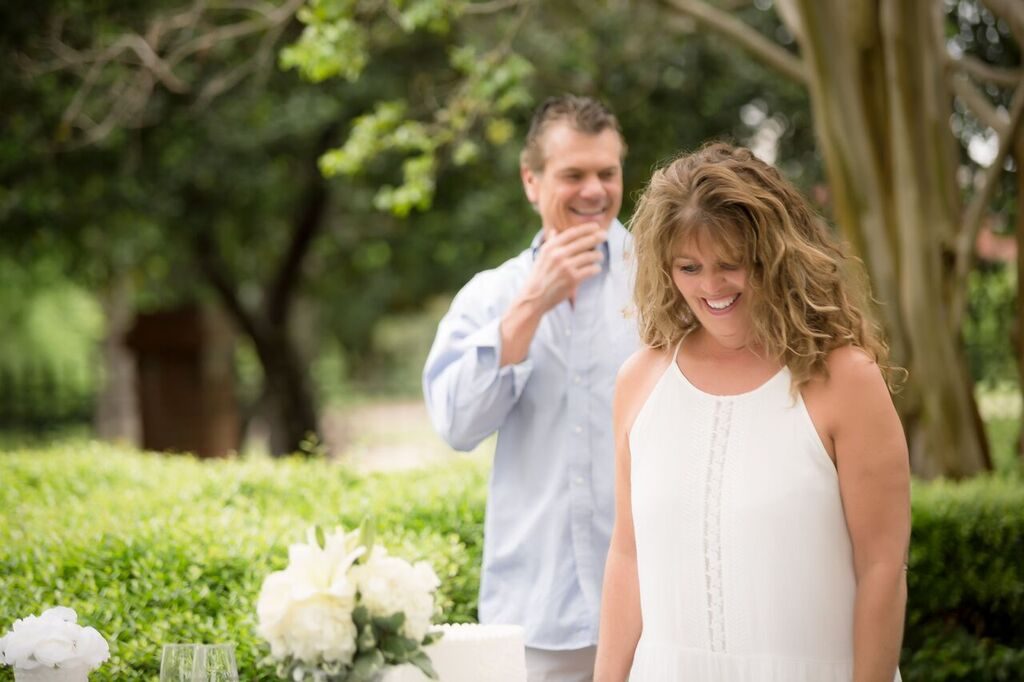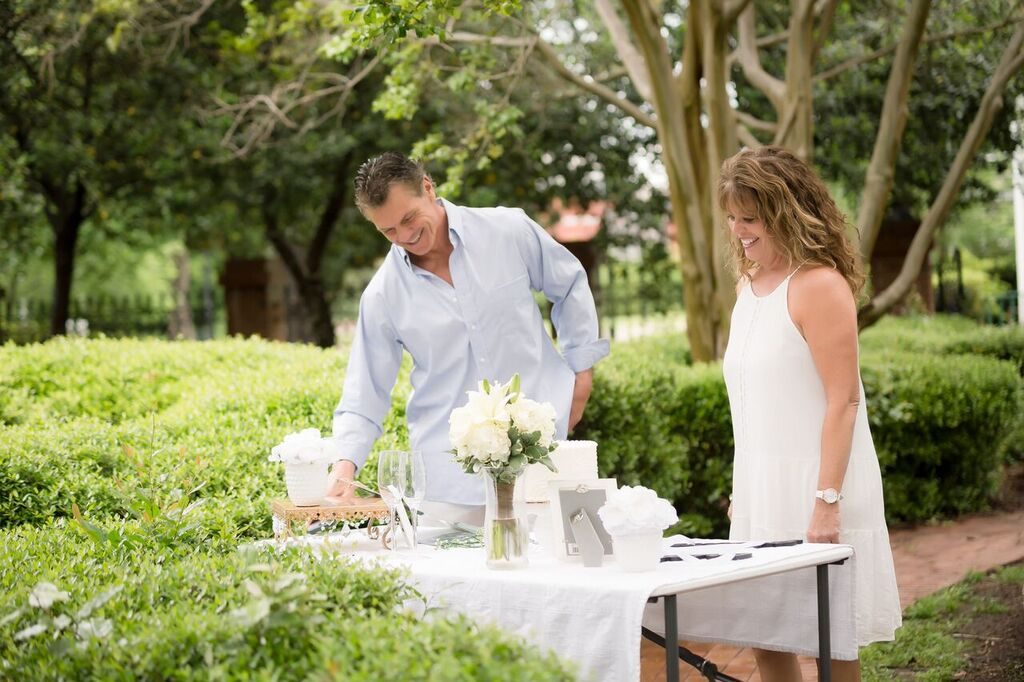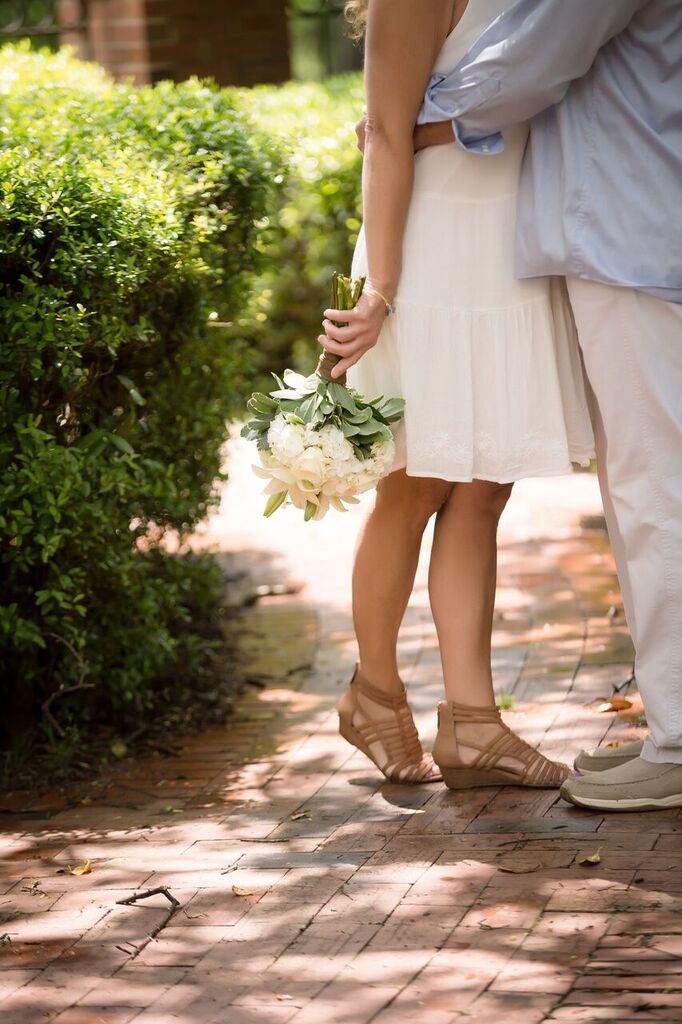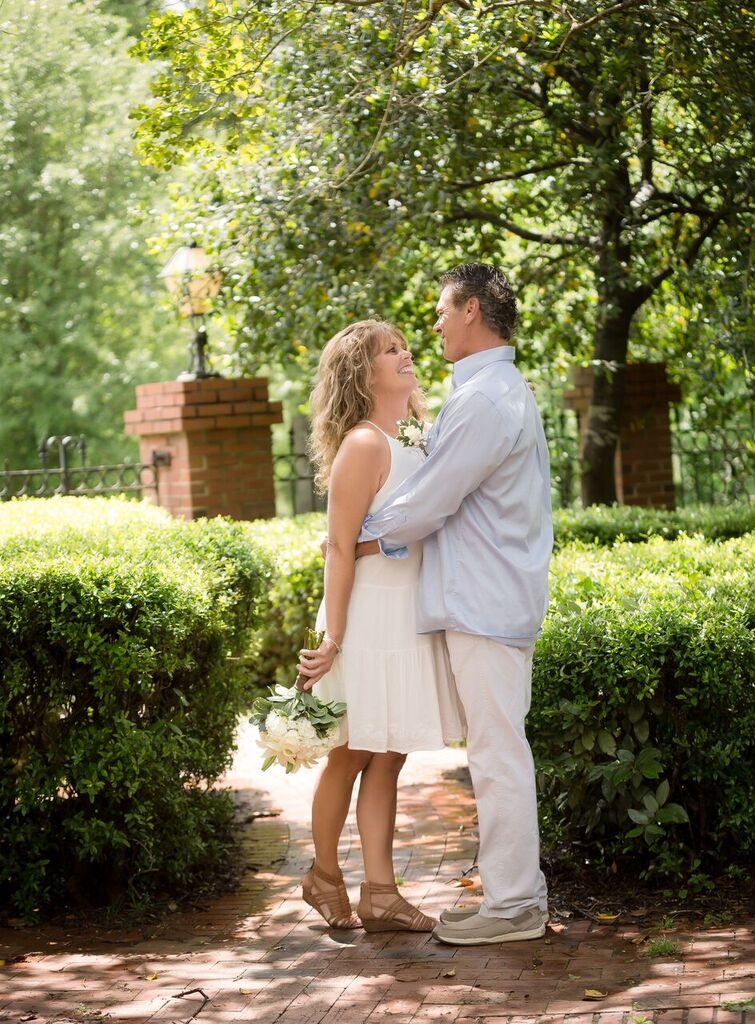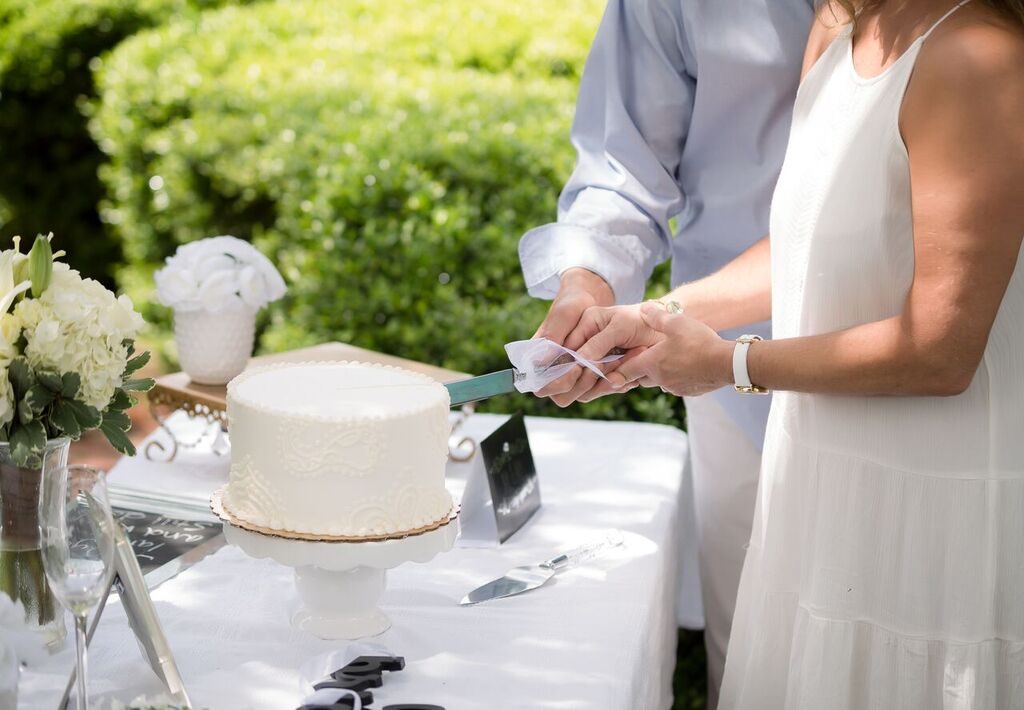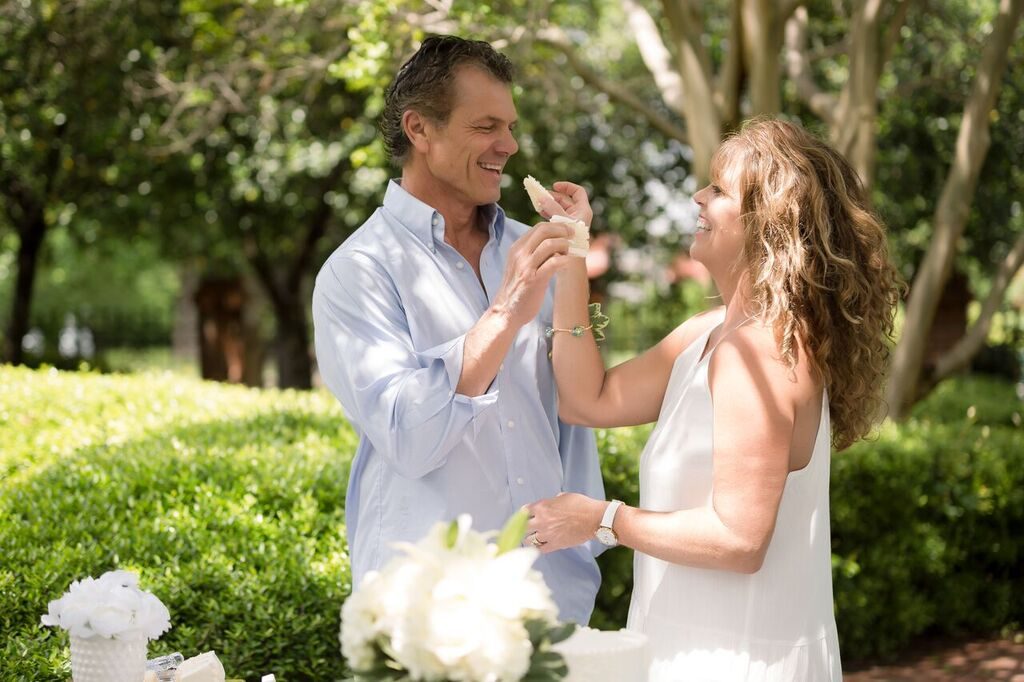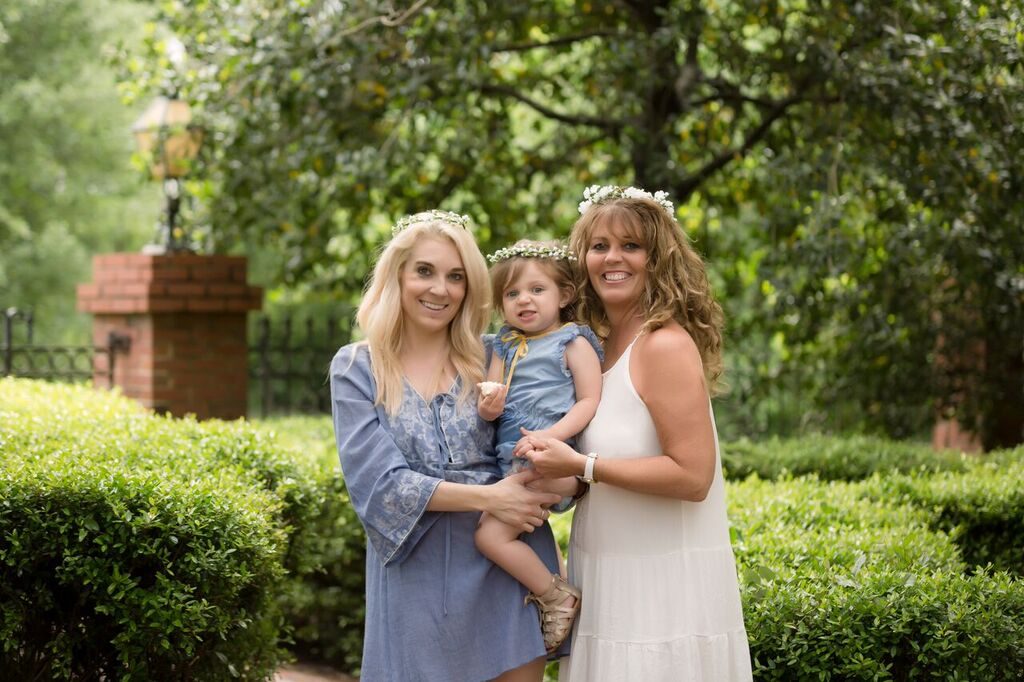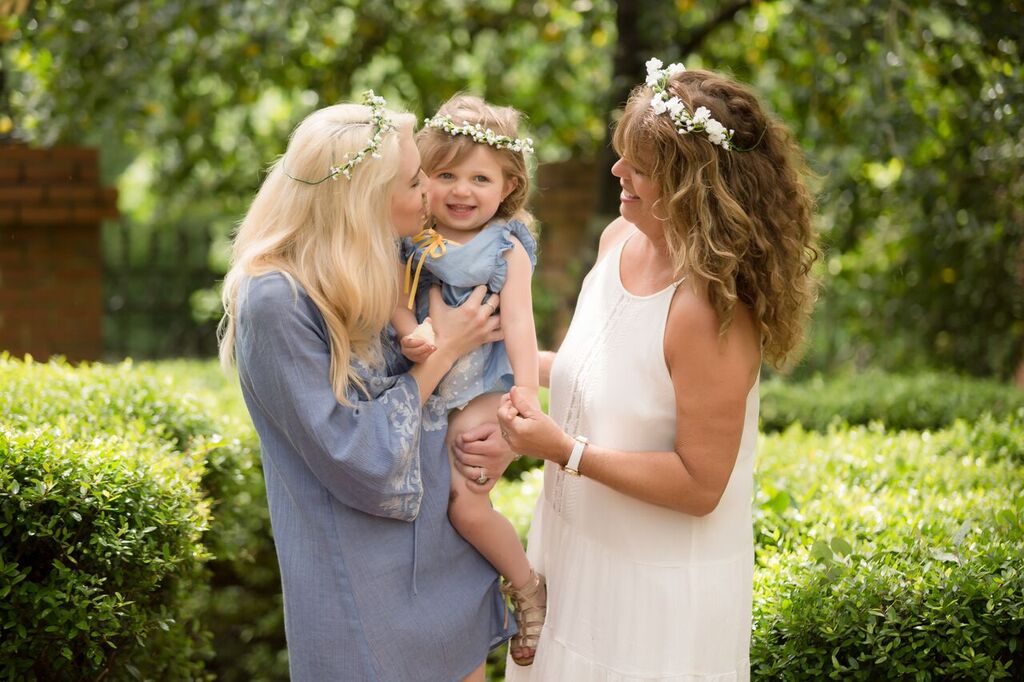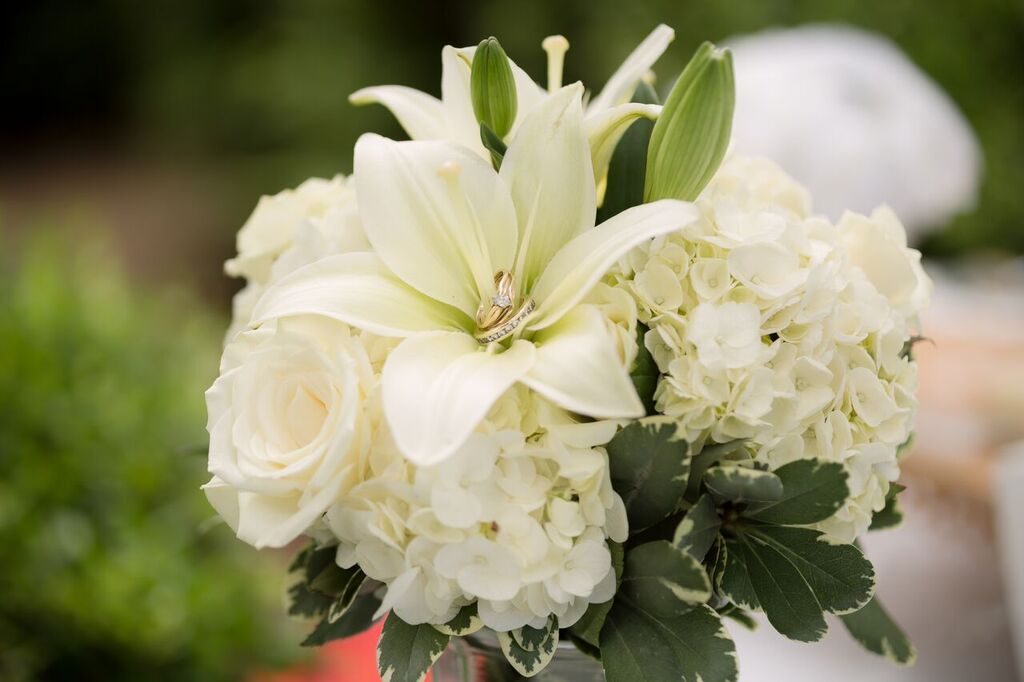 I'm so thankful for a fabulous friend and photographer who made my vision come to life! I know my parents will enjoy looking back on these pictures and I just hope they know how much I love them and appreciate them.
Happy 30th anniversary Mom and Dad!