What's black, white, and red all over?
This girl. Seriously, wearing black when you're pregnant is a Godsend. Not only do I feel better in black, but I know I look better in black.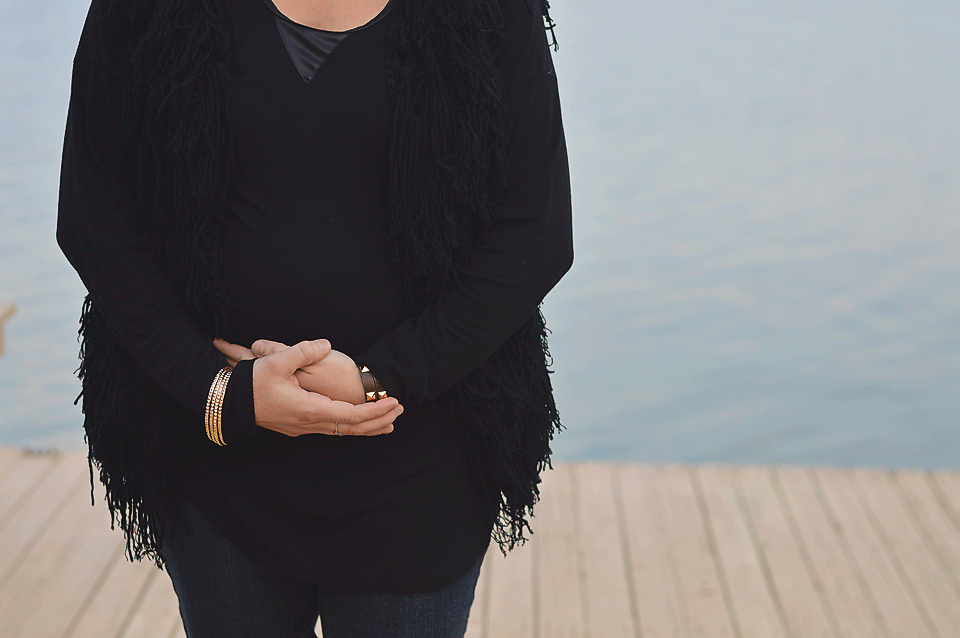 I'm so excited to share these two pieces with you from
OASAP
. I've been eying their website for quite sometime but just recently received these two pieces to add to my wardrobe!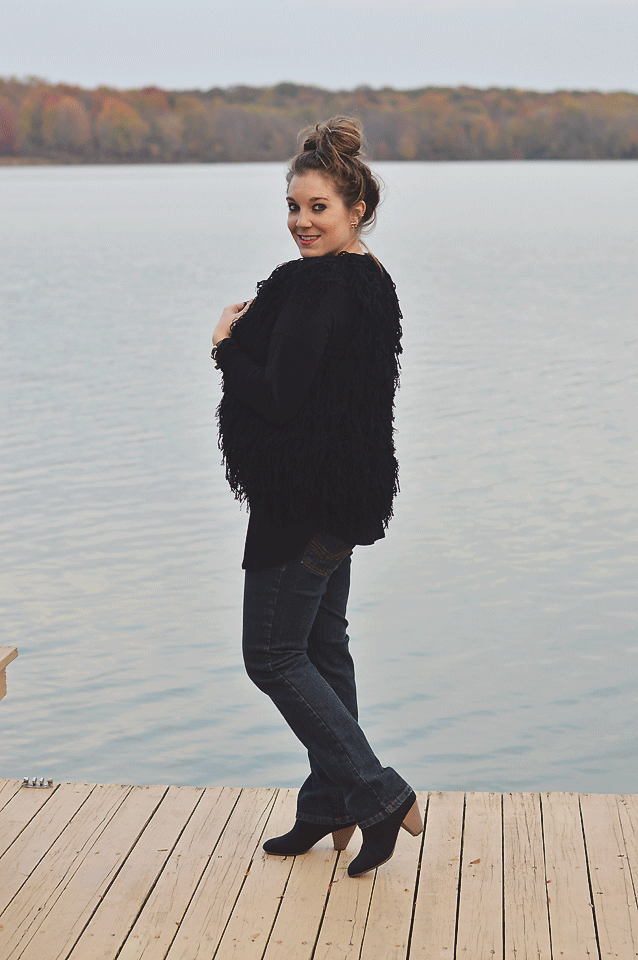 OASAP vest c/o
// Marshall's tee // Motherhood Maternity jeans // JustFab booties // Charlotte Russe bangles // Stella & Dot wrap bracelet c/o
I saw this vest and couldn't tell from the pictures exactly how I would style it; it was so unique and unlike anything else I own. But I decided to throw it over a long sleeve black top with a hint of leather on it.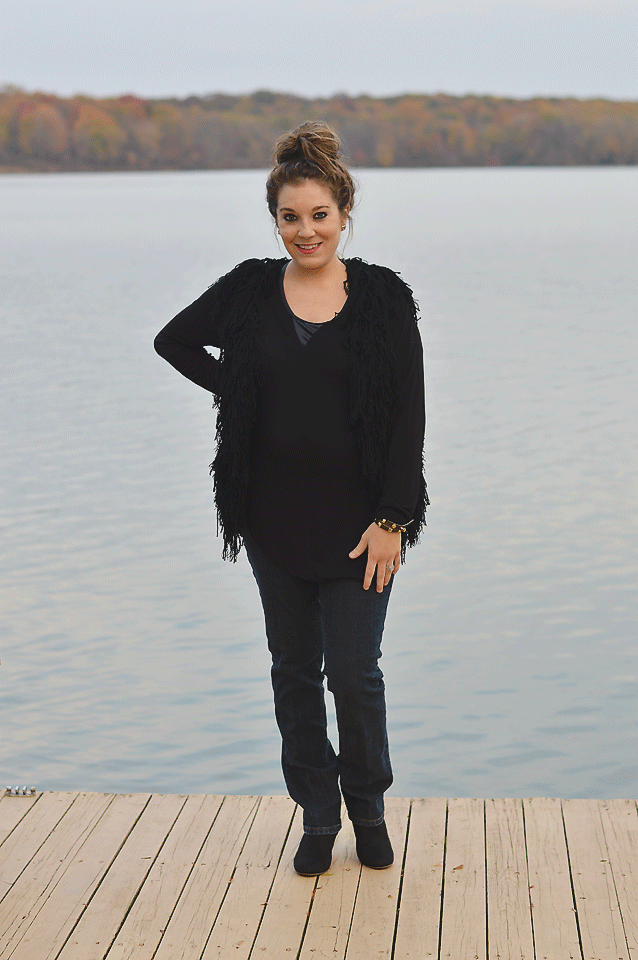 It's such a bold piece if worn with anything else but for this pregnancy, I want to stay slightly under the attention radar. Pairing it with a black top was the perfect solution!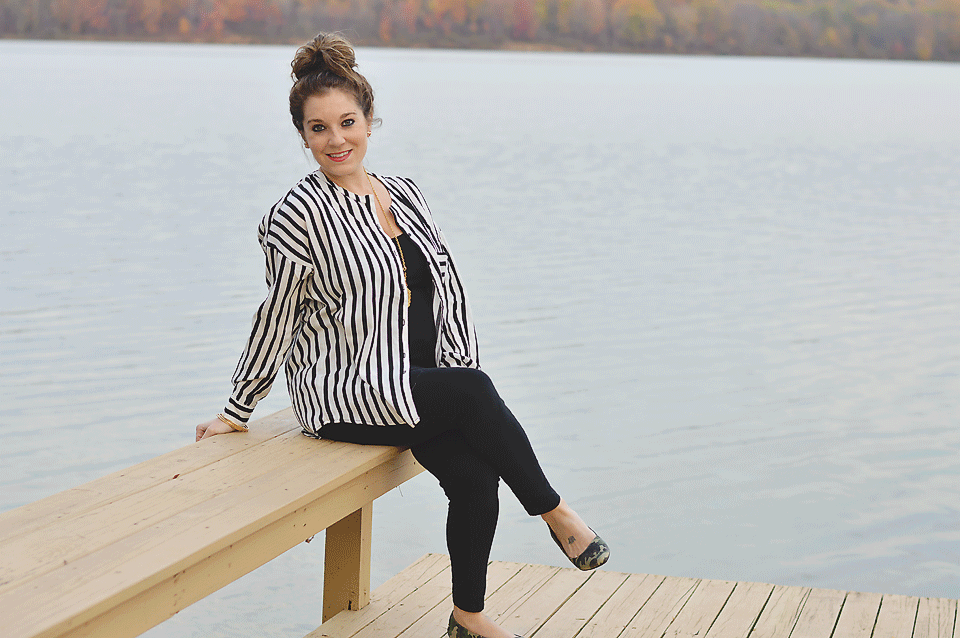 OASAP shirt c/o
// Old Navy maternity tank top// Old Navy maternity leggings// Target flats// Anthropologie necklace//
And then there is this gorgeous striped shirt. I wanted to wear it buttoned and with a belt but of course I couldn't find my belt when I needed it. But I actually ended up liking it better unbuttoned anyways; it basically became a light jacket instead of a shirt but would be easy to throw layers on top if necessary.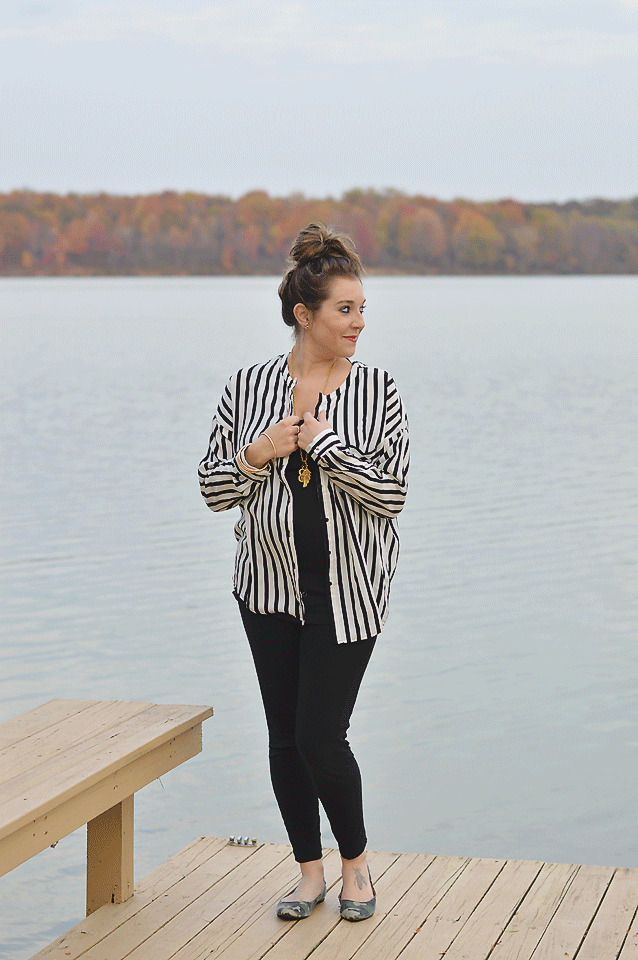 Being super pregnant and dressing in clothes like this scared me the first time around; I basically lived in sweats and cotton tees. But now that I know how much better I feel when I actually wear "real" clothes, I love finding ways to incorporate non-maternity items into my wardrobe.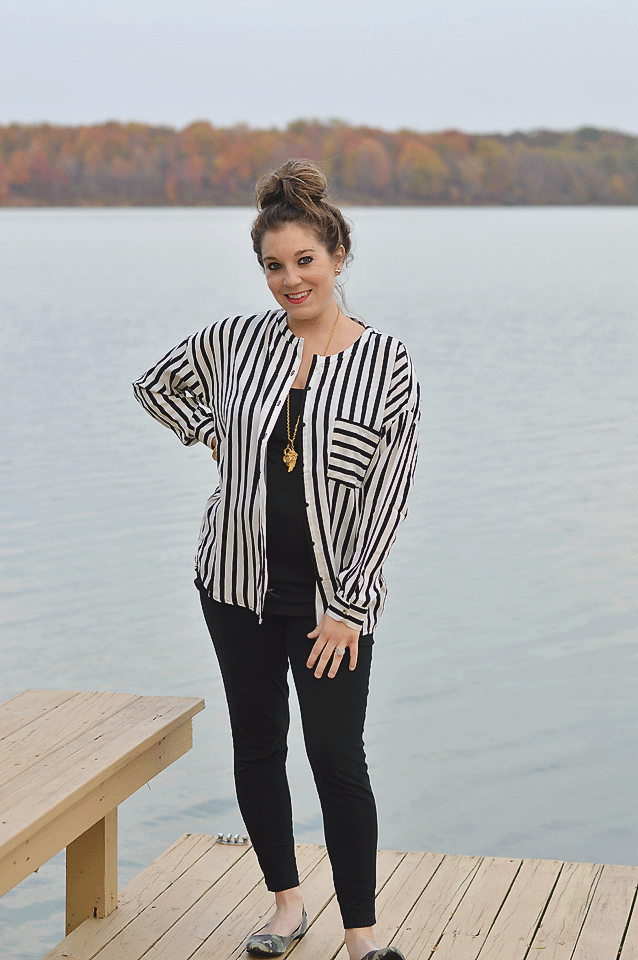 And of course, red lipstick is always a girl's best friend. There's just something about it that makes me feel 10x better, no matter what type of mood I'm in.
Be sure to check out
OASAP
Thanksgiving contests and sales… now is the perfect time to add some new holiday items to your closet 🙂
"Be sure to check out this FREE app.. a must have for military life!"