As our time dwindles down…
…I'm starting to lose it. I'm no stranger to saying goodbye to good friends; I know it's life and I know it's bound to happen, but it doesn't make it any easier.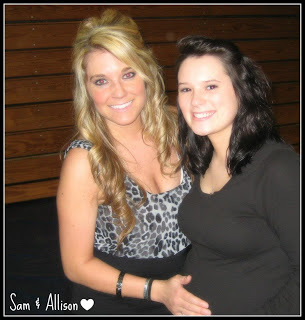 I can remember the first time I saw the people that would grow to be a set of the closest friends we've had at Drum. We pulled into our driveway with our new puppy and knew it would be a great conversation starter. Guys use puppies to get girls all the time so why couldn't we use ours to make new friends?
We started talking and as soon as I caught her last name, I of course Facebooked her so I could stalk her and get to know her before actually knowing her. Creepy? Nah, honest.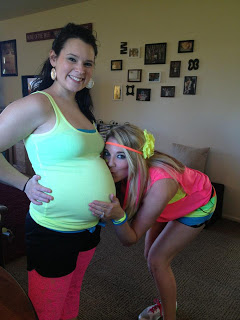 We went to Texas Roadhouse a week later and immediately fell in love with them. They were funny, kind, and so easy to get along with. I knew we'd be friends and hang out occasionally, but I never knew how deep our relationship would become.
I left for Ohio when Zach deployed, but we got even closer while I was gone. When I returned, it was like we picked up right where we left off. She helped me through some of the darkest days I had when Zach was gone and I know I helped her when she had her own dark days. It was like God had handpicked us to be friends and that there was a reason for us to be in each other's lives at that moment in time.
As we prepare to say our "see you laters" the next few days, it finally hit me tonight that it's really real. We've given each other our goodbye presents and have ignored the inevitable; in a few days, she will be on a plane and I will be here, without her a few feet away.
How do you thank someone for being that person in your life? Someone who has meant the world and back to you and that if you tried to tell them all the reasons you loved them it wouldn't be possible. I've held back the tears and tried to pretend it wasn't going to happen but I can't anymore. I'm going to miss her more than she will ever know.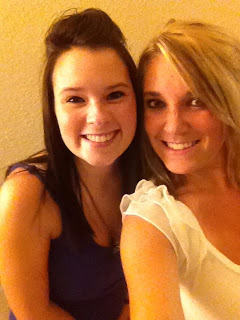 For those times when I've needed an escape, an extra cup of flour, a second opinion, a trusted babysitter, a shoulder to cry on, a Jersey Shore Thursday, a smile to light up my room, an honest answer and an ear to listen. I know the distance will only separate us physically and that nothing will ever break the bond we've made to date.
I truly admire this woman; she is strong as hell and given me so much strength as an Army wife, new mommy, and person. She is one of the only reasons I've handled this lifestyle as well as I have and I am honored to have her at my side. Coming from a girl who doesn't have any biological sisters, I can honestly say she has become that and more to me.
Here's to the last few days as neighbors, but a lifetime as family. I love you, A.