Snowed In Activities; at home pedicure, online shopping, and more!
This shop has been compensated by Collective Bias, Inc. and its advertiser. All opinions are mine alone. #RespectUrFeet #CollectiveBias.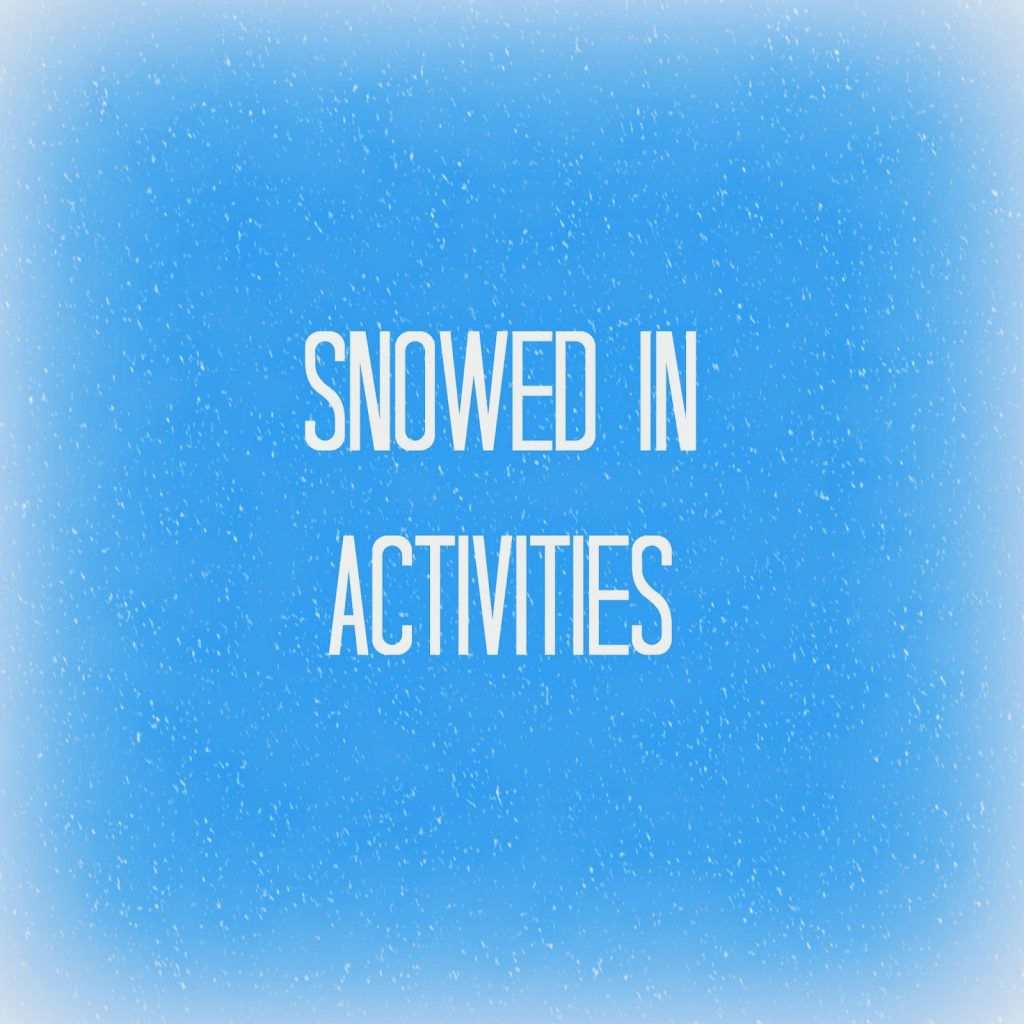 I may live in Georgia now, but I'm a midwestern girl at heart. Born in raised in Ohio, that's where I consider "home" to be. And now that we're back here for the holidays, I'm prepared for a whole lot of snow. Which means a whole lot of time spent in boots (which means the need for a
pedicure
or 10), sweaters, and other warm weather gear. And if I have it my way, indoors.
While most people may dislike the snow or find it inconvenient, I'm trying to embrace it this year. Don't get me wrong; I love the snow. But playing in it or spending long periods of time outside aren't for me. Looking at it from indoors? That I can do. And spoiling myself while watching the snow fall, also another thing I'm okay with.
Here are some of my favorite things to do during winter while snowed in and in the comfort of my own home.
Online shopping: yes, I love to hit the stores during the holidays. But sans children. Getting kids ready to go out in the cold and snow takes way longer than going alone. And then they're sweating by the time you get in and are tired and cranky and no thank you, not interested. So I prefer to shop online from the comfort of my own home. You can sometimes find evten better deals online too… so do your research before heading out!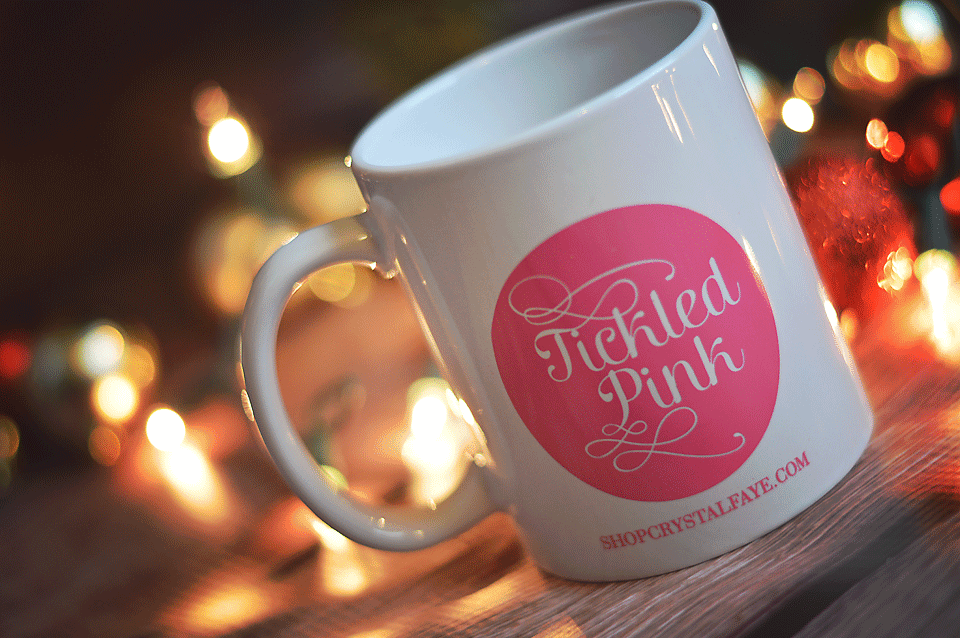 Hot chocolate and movies: if I had a fireplace, I would add that into the mix. But I love sipping on some hot cocoa and watching Christmas movies. And eating cookies is a bonus. Which brings me to my next point…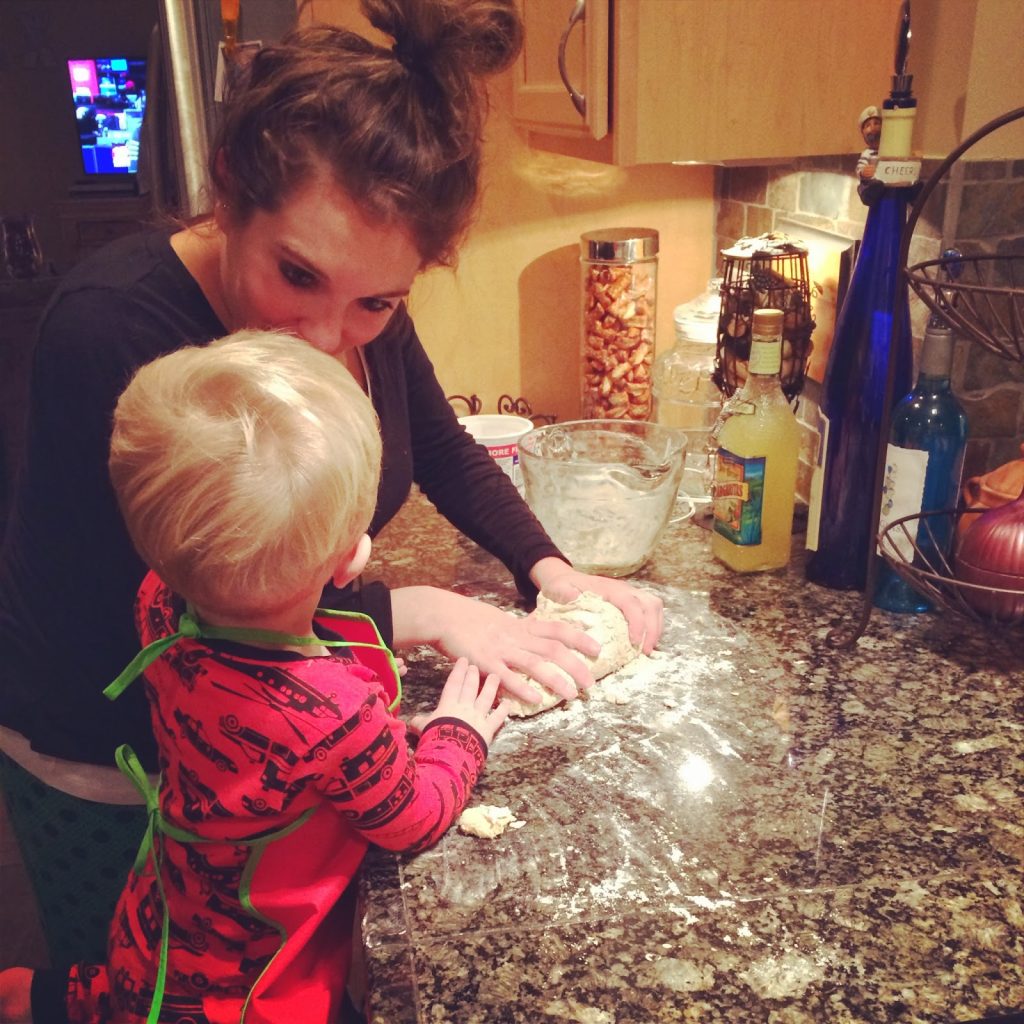 Baking cookies: we take one or two days before Christmas and bake our little hearts out. And by "we", I mean my mom does the baking and I do the decorating. Homegirl is not baker; I prefer to decorate and eat them. (Exhibit A above… me=mess)…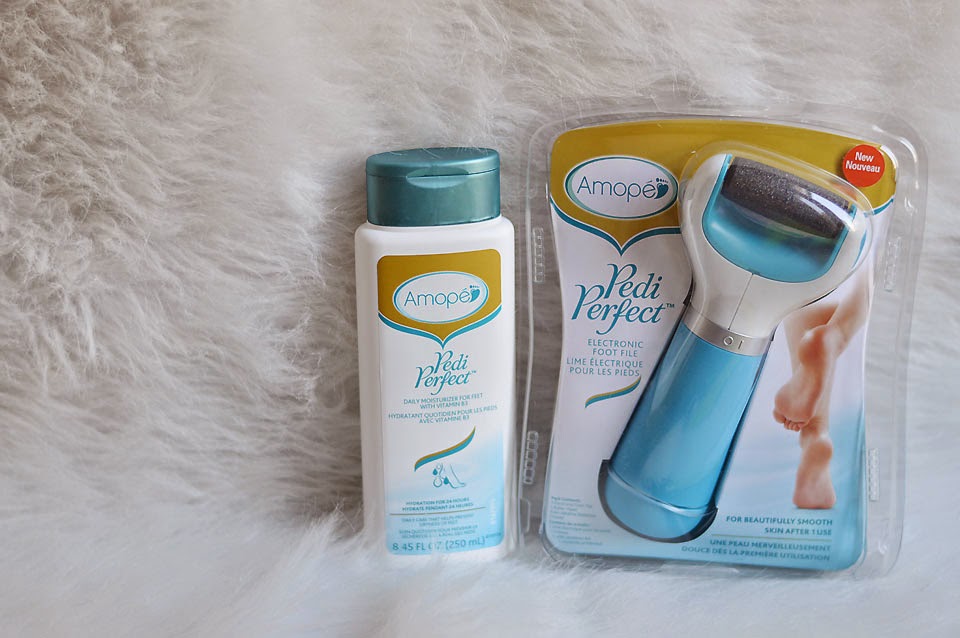 At-home pedicure:
 I'm obsessing over these new Amopé products I picked up at Target. The Pedi Perfect paired with the Pedi Perfect foot cream provides even more moisture for healthier feet. No water, no mess, no fuss. I'm pretty much obsessed. You can find both of these products in the foot care aisle AND you can get a $5 gift card back and 10% off using the
Cartwheel app
when you purchase one from now until 11/22. (
Would make a great Christmas gift for someone too…)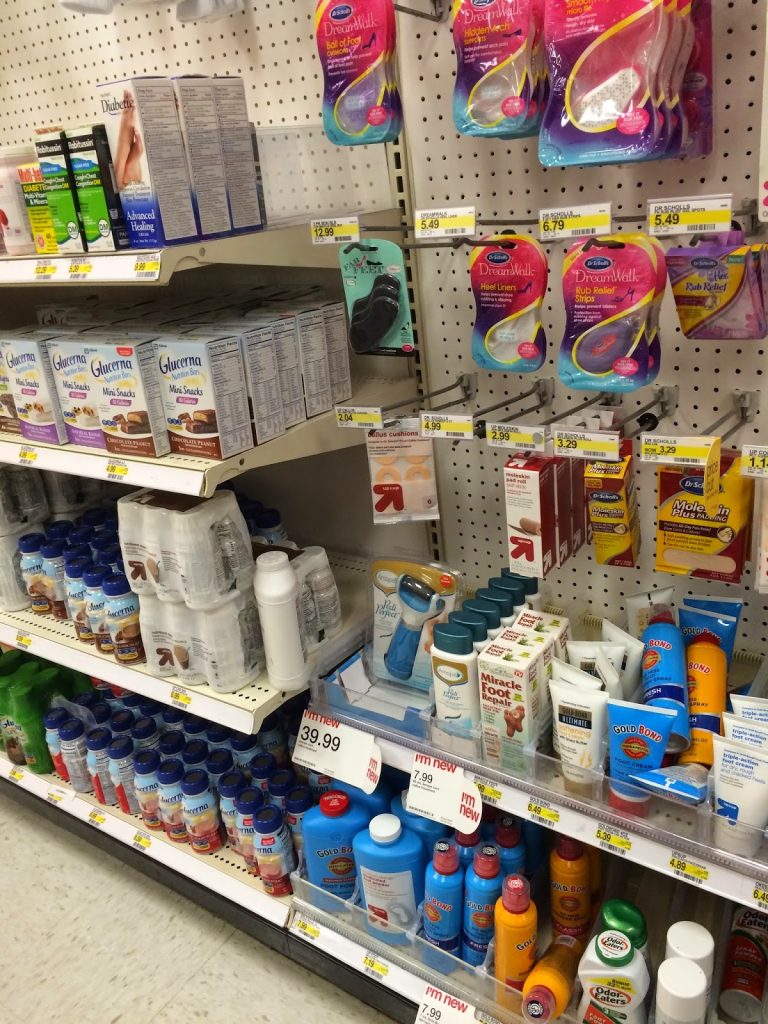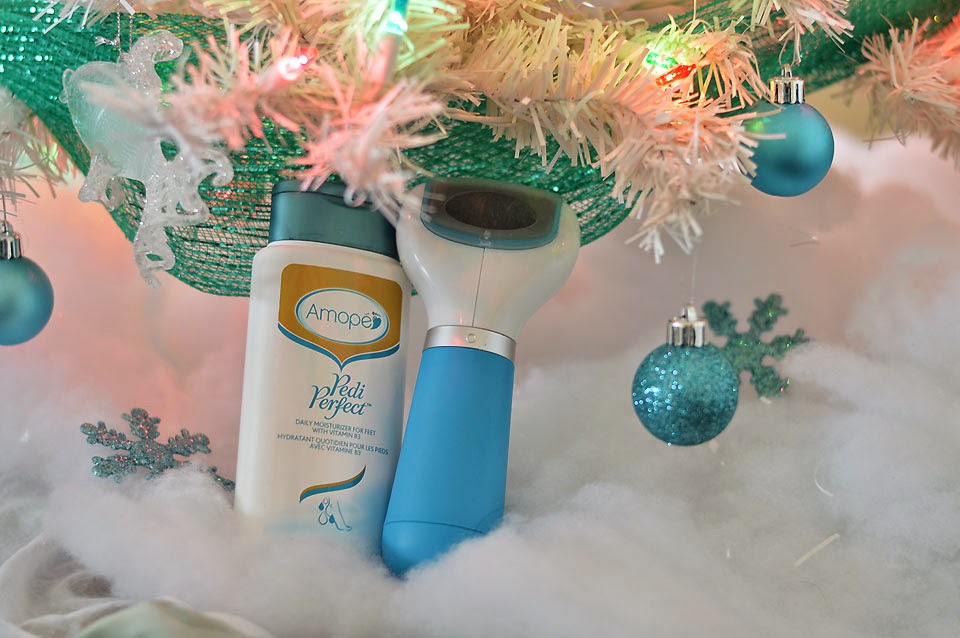 Winter crafts: whether making new salt dough ornaments for the tree or painting gifts for family, I love doing crafts with the kids. It keeps them busy and helps cross people off my gift list. Everyone loves a good homemade gift, right?
Puzzles: when is the last time you did a puzzle? I honestly can't remember the last time I did one but I love doing them when I have time. And what better time to start one than when you're snowed in?!
Board games: Monopoly, Scrabble, etc; pick one that takes forever and enjoy the snow falling in the background 🙂
Start a new book: Cuddle up with a fleece blanket and start a new book. I love tablets and everything, but there's nothing like turning the pages of a book. You know in Sex and the City when Big tells Carrie she may be the only person in the world who still takes out books from the library? And she says she loves it and loves the smell of them? It's a real thing; she isn't crazy. But I pretty much worship Carrie Bradshaw so whatever she says, goes.
Clean out your closet: whether you've been hoarding clothes or holding onto toys the kids no longer play with, tackle and organize the closet you've filled to the brim. Especially around the holidays, there are so many organizations looking for gently used items. Don't forget the pantry too!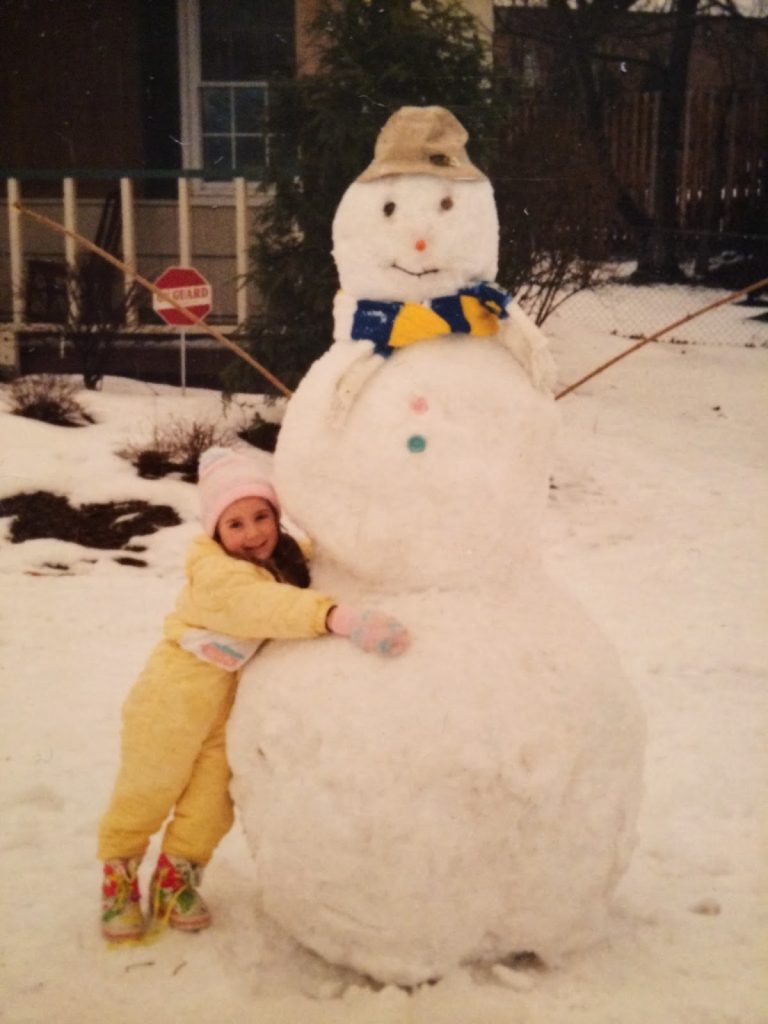 I guess little Sam liked being outside more than adult Sam does…
And if you're really brave, go outside and play in it 🙂 And then come in and enjoy some indoor fun!
What are your favorite things to do inside during the winter? Do you prefer to do outdoor or indoor activities?