Classy and fabulous and a confession.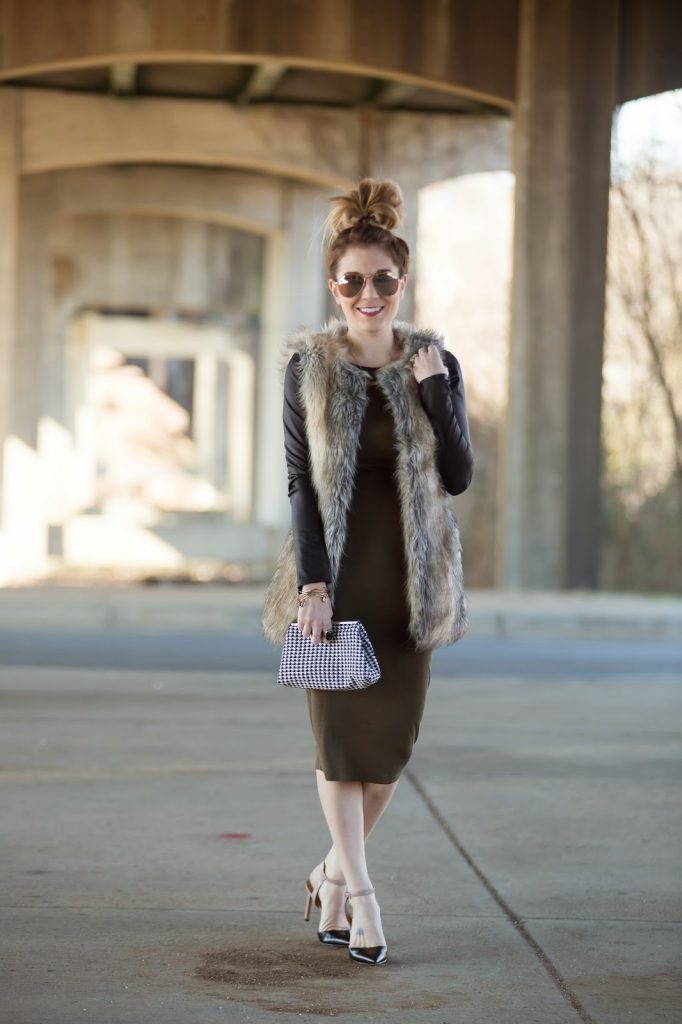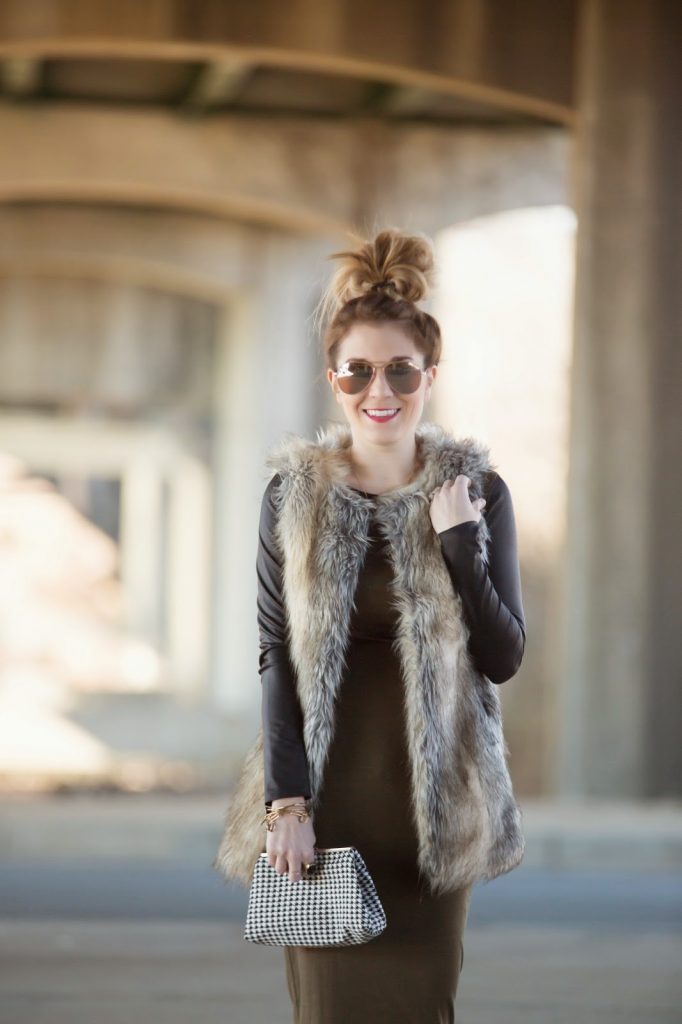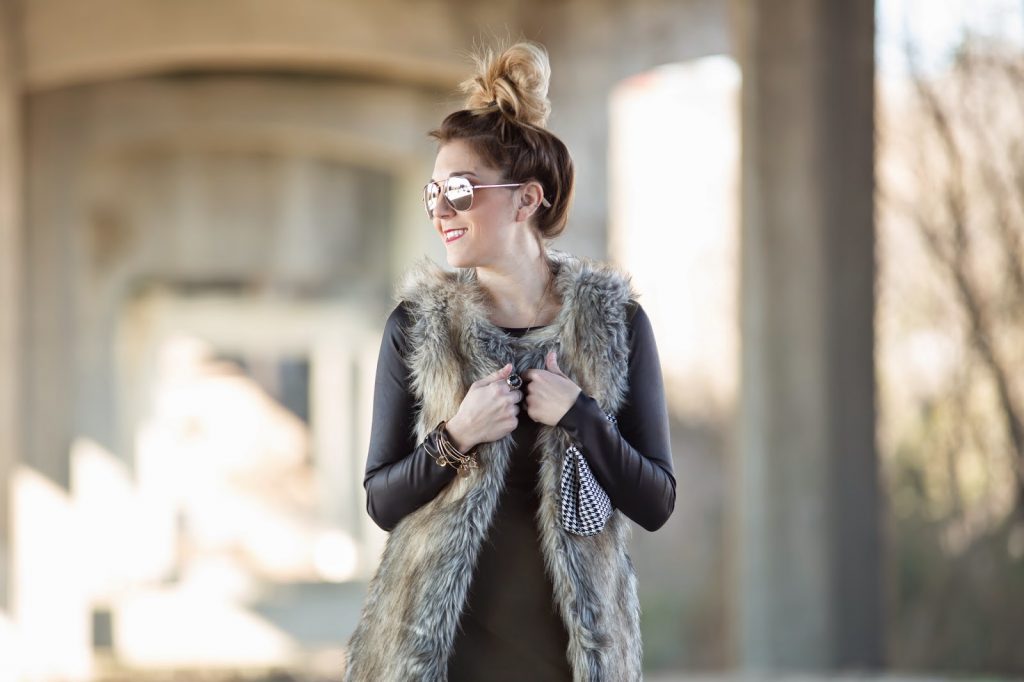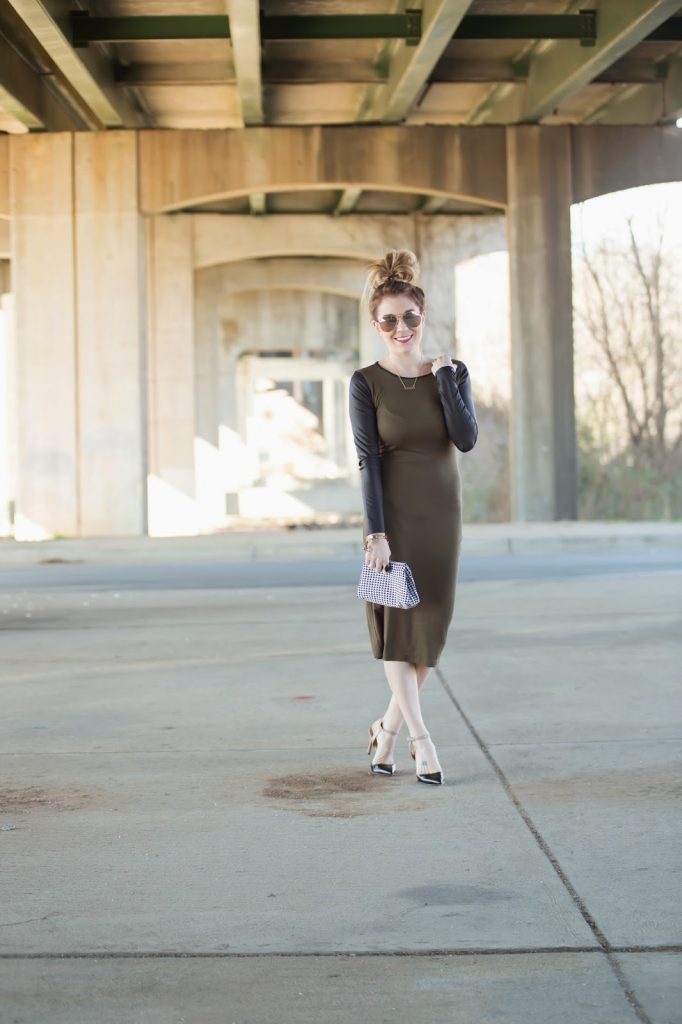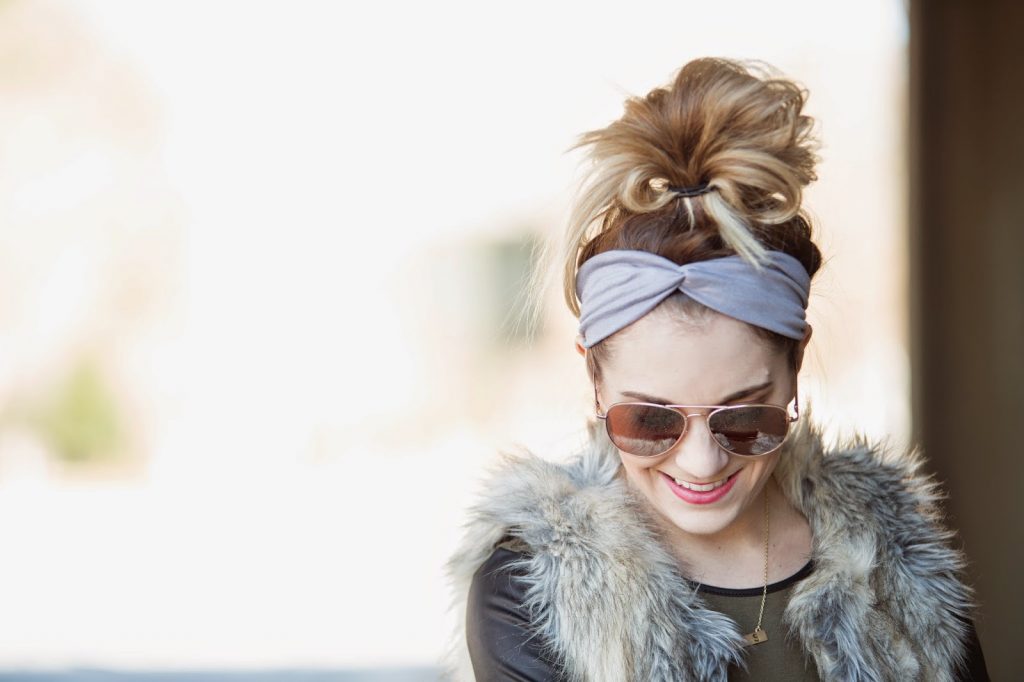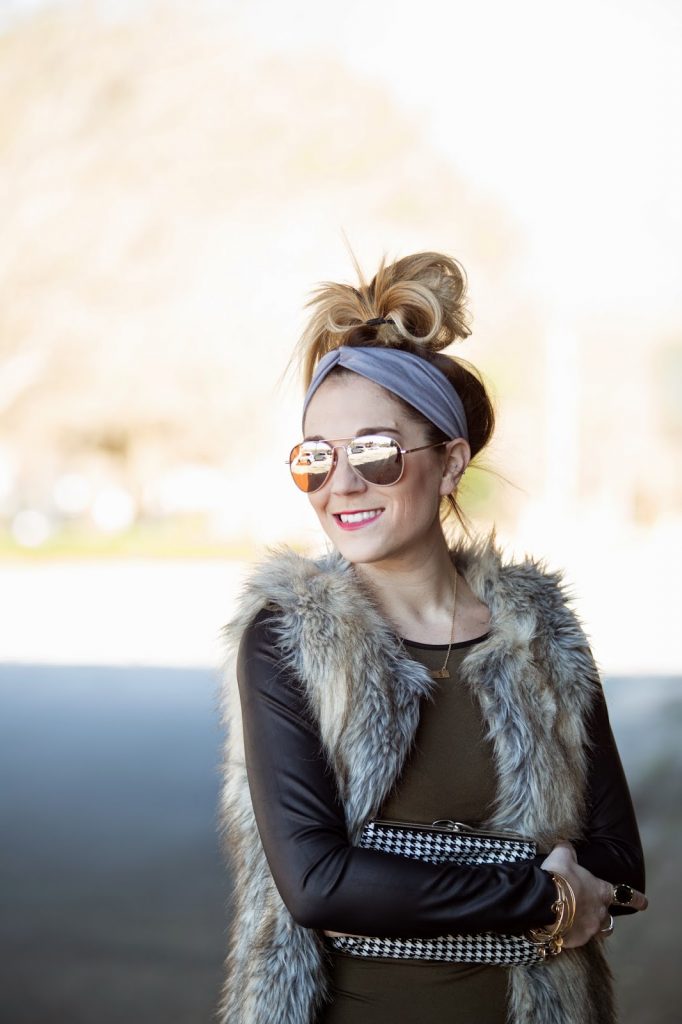 I never in my wildest dreams thought I would wear a dress like this. It's tight in places I've always struggled with and have never felt confident about. Well thanks to breastfeeding, I was finally able to feel somewhat better about these places and rock one. And I love it. I love how it makes me feel feminine but also modest. A little touch of sexy meets a lot of classy… ya feel me?
Which is why I felt it was the perfect chance to rock my new clutch, The Coco (duh, after Miss Coco Chanel) from
Jocara Designs
. This little beauty was handmade and it was super hard to choose just one of the designs. But I chose this one because it could be worn dressed up or dressed down. And you can't go wrong with a classic houndstooth, am I right?
Oh and don't mind those pasty legs in the pictures. It's been awhile since they've seen any sun but it's winter and that's the way it should be, right? Which leads me to my next point…
I'm 28 years old and I've never been to a dermatologist. I'm not sure whether that's a good thing or a bad thing. But while at the doctor the other day, I asked about a mole on my arm because it was sometimes itchy. I told him I had never been to a dermatologist and would like to go to one just to be checked out.
I used to be an avid tanner. I loved how I looked and felt when I was tan and would tan as much as I possibly could. I worked at a tanning salon for awhile and pretty much tanned everyday. I used the best lotions and the best beds and didn't care about the warnings everyone kept telling me about. (Looking back, I can't believe I thought I looked good… I looked like an oompa loompa!)
Until one day when I just decided it wasn't for me anymore. It seemed as though less and less people were tanning and the whole "fad" of being super bronzed had passed. Some people still tan and there's nothing wrong with that. But for me, I started to worry about the longterm effects on my skin. And even scarier, I worried about skin cancer and the fact that I had moles all over my body… could any of them be cancerous?
So I'm headed to the dermatologist later today. I'm praying it's a routine visit and that there's nothing of suspicion. I know far too many people who have seen skin cancer come from tanning and if we're being honest, it scares the crap out of me.
So my question to all of you… how often do you get checked out? Do you see a dermatologist frequently? What should I expect??
Wishing you all a fabulous weekend! xoxo