Compensation for this post was provided by
Chevrolet
via
MSB New Media
. All opinions expressed in this piece are my own.
To my husband:
Can you believe it's been three years since you deployed? Three years since I kissed you goodbye and knew nothing about when and if you would return? You rubbed my belly and kissed my head and I whispered "come back to me" before sending you on the bus. At that point, I watched my whole world leave my grasp and head off to war.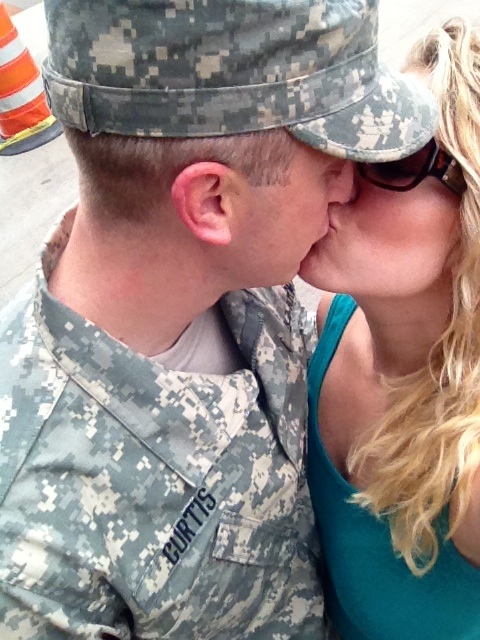 Thankfully, you made it home safely and we welcomed our baby boy in the our lives. You would have to leave for trainings here and there and for months or days at a time. And although you were missing "firsts" and milestones in our son's life, not once did you show anger. Not once did you show sadness. Not once did you wish you didn't have to go.
Because this is your job. As 1% of Americans, you are part of a elite group of men and women who took an oath to serve and protect this country. You understand that when duty calls, duty calls and there's nothing you can do about it. Of course you don't like leaving your family behind when that happens but you do. And we hold down the home front while you're gone, knowing that our job is nothing compared to the one you and countless others have done.
Although we didn't know each other in college, we bonded over the common fact that we went to the same university. We took part in the same Greek events, knew the same people, and even had our nights of overindulgence at the same bars. To see you step up and mature the way you have, truly makes me heart so proud. You have done everything in your power to give our family the best of the best and for that, I could never be more grateful.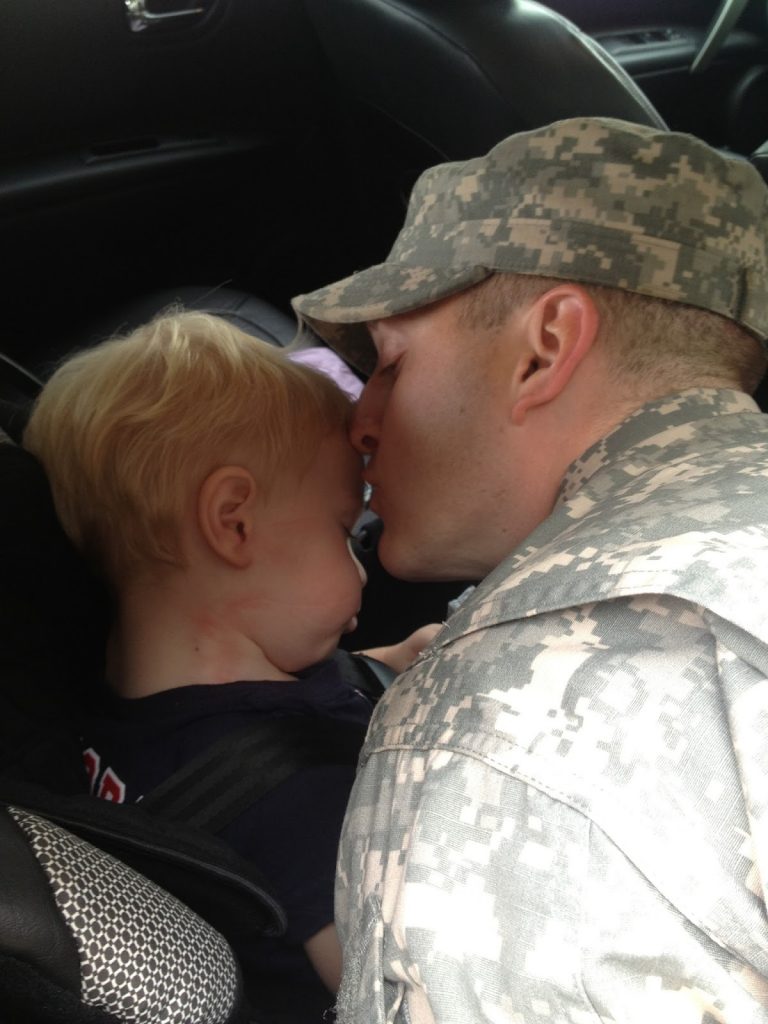 I am so proud of you. And although sometimes I complain about the army and the lifestyle that comes along with it, I am so damn proud of you. Seeing you in uniform and watching you do what you've always wanted to do is something that I will remember as we grow old together. I will cherish the letters we sent back and forth while you were at Basic Training. I will never forget the sound of Skype ringing and my heart dropping after not hearing your voice in weeks. You have made me strong. You have made us strong. And it's truly been a honor to stand by your side on this journey.
As we wrap up Military Appreciation Month, please know that this sort of celebration is one I celebrate everyday. I appreciate you, and the soldiers you have fought next to while in combat. Most people dream of meeting a super hero and lucky for me, I'm married to one.
I love you,
Me
———————————————————————————————————————————-
To show their appreciation for all that those in the military do, Chevy offers a very generous discount to Active Duty, Reserves, and Retirees (and spouses, woo!). They want to give you the best price and will include your discount on top of the best current offer. Oh and if you're a USAA member, you will receive an additional $750 private offer! Be sure to check out their
website
and take advantage of these amazing deals 🙂
"Be sure to check out this month's featured blog!"
googletag.cmd.push(function() { googletag.display('div-gpt-ad-1400683578095-0'); });