Party of Five: Baby P's birth story
Birth stories are my favorite. I love that each birth story is unique and different and special in their own way. Just like no two pregnancies are the same, no two births are the same. Which can be nerve wracking when you don't know what to expect or how it will happen. But however it happens, it's beautiful because it's unique to you and the baby. And this is Baby P's birth story.
My pregnancy had been less than easy on my body and I was wishing and hoping it would be time sooner rather than later. I had been bouncing on an exercise ball, drinking Rasberry Leaf tea, and dancing and squatting for days. But I knew that no matter what I did, she would come on her own time.
It was a Saturday and we decided to take the kids to ice cream and mini golf. It was HOT and it was a struggle to bend down and get my ball after each hole but I was trying to soak up our time as a family of 4. Plus, squatting was helping the process along, right?!
I was having menstrual like cramps most of the day but I had felt that way for a week or so, so I just chalked it up to my body getting ready. My parents came over for dinner, we had a bonfire, and then went to bed.
I woke up around 12:45 a.m. to go to the bathroom and when I laid back in bed, I felt a warm, liquid sensation down there (Sorry, TMI but that's the only way I can explain it!). It wasn't a lot but I had just gone to the bathroom so I knew it wasn't pee. I went back into the bathroom and stood with my legs apart to see if it was in fact my water breaking. It wasn't a gush like you see in the movies but I had heard it could just be small amounts here and there. A little puddle accumulated on the floor so I called my husband into the bathroom and we decided to call the doctor and let her know what was going on. They said to come to Labor and Delivery to get checked out, so we called my mom and let her know we needed her to come watch the kids. Was this it?! Was it finally time?!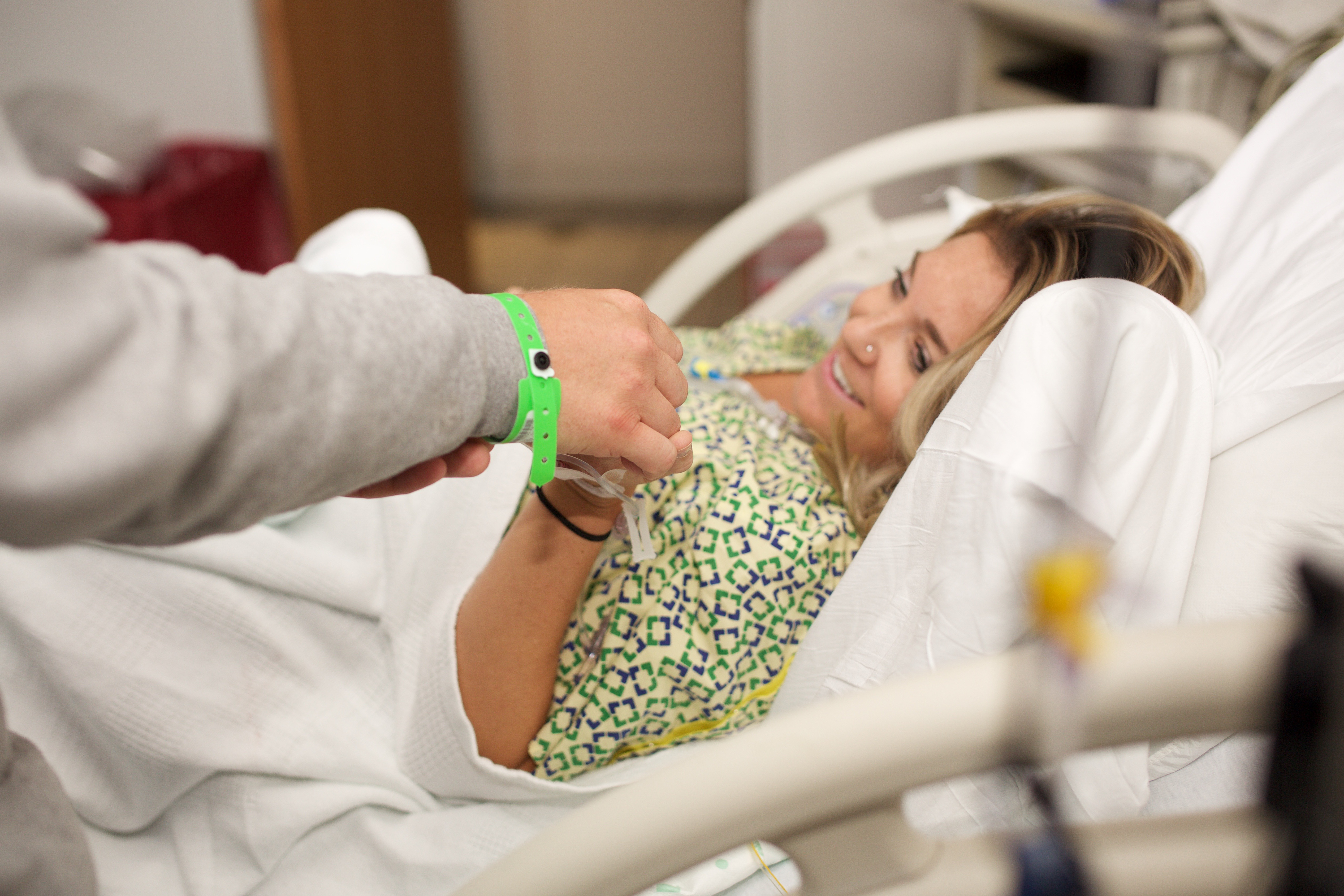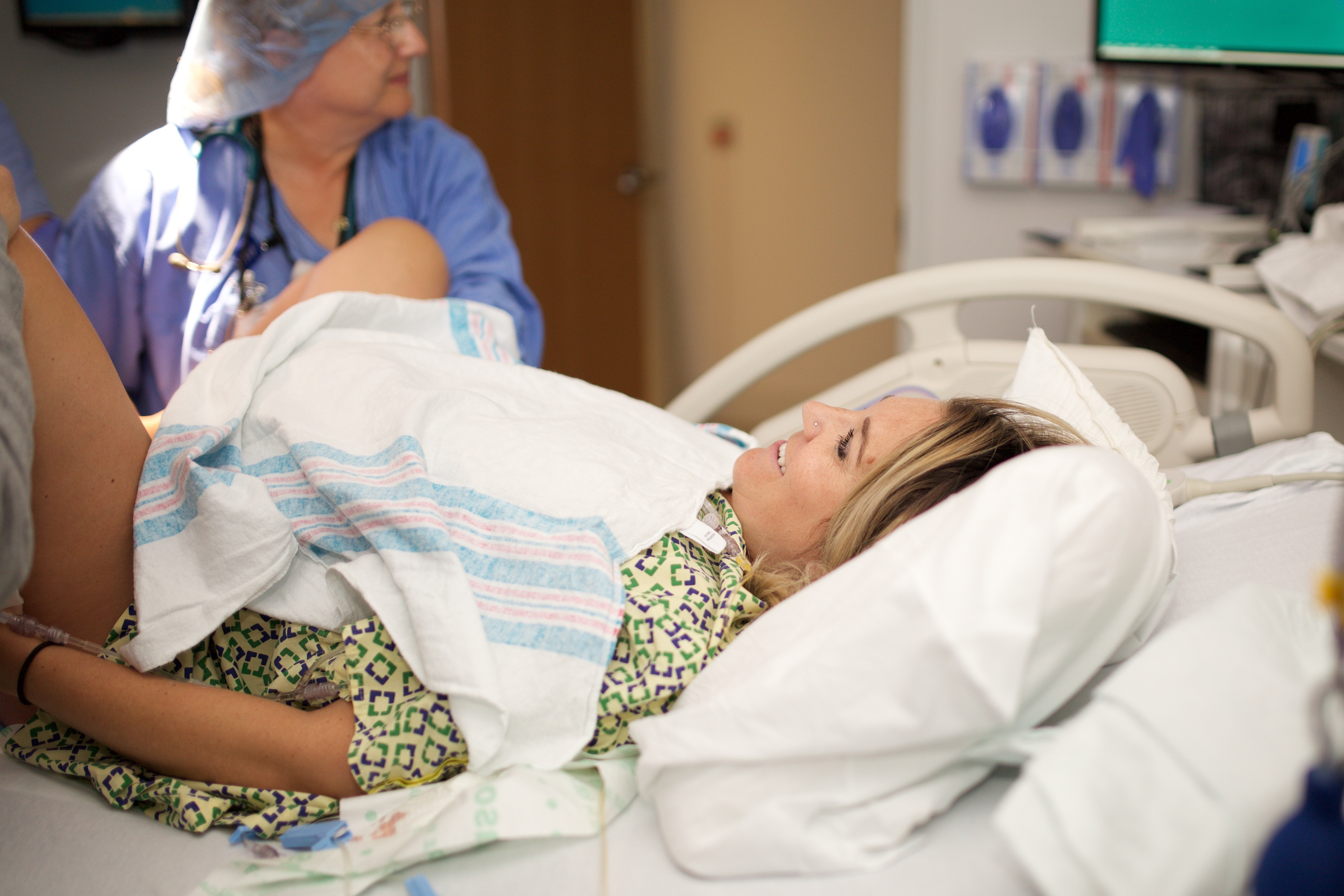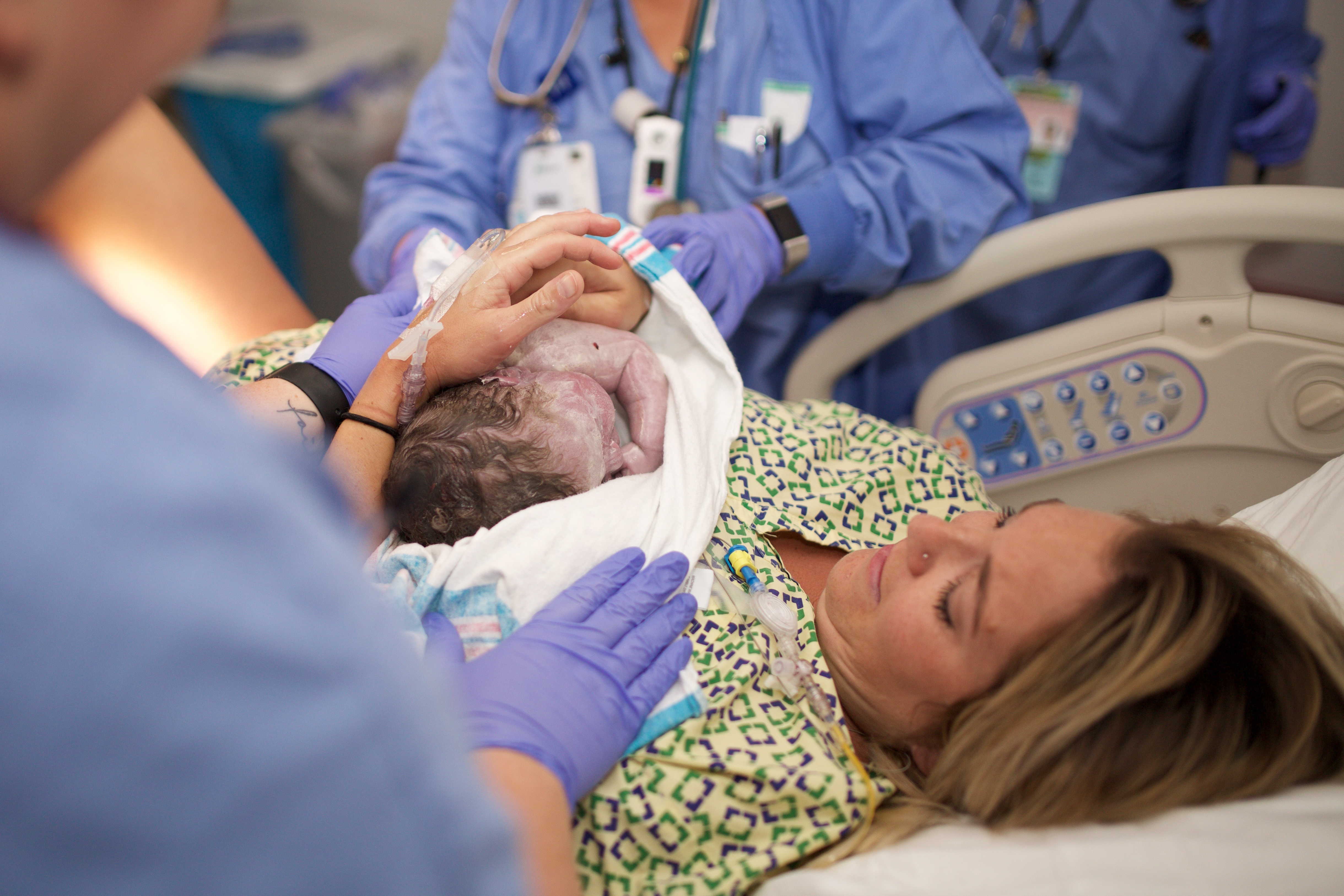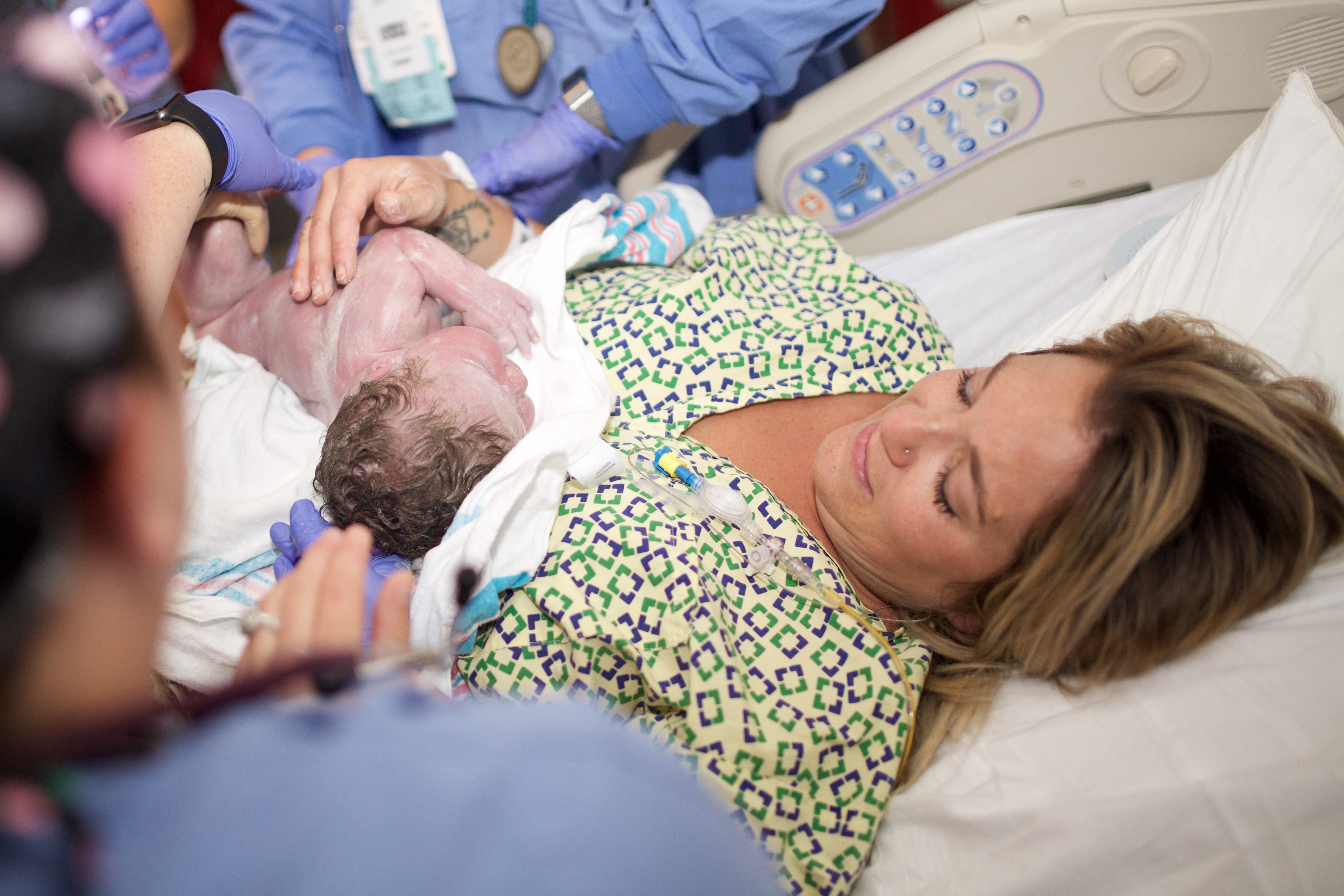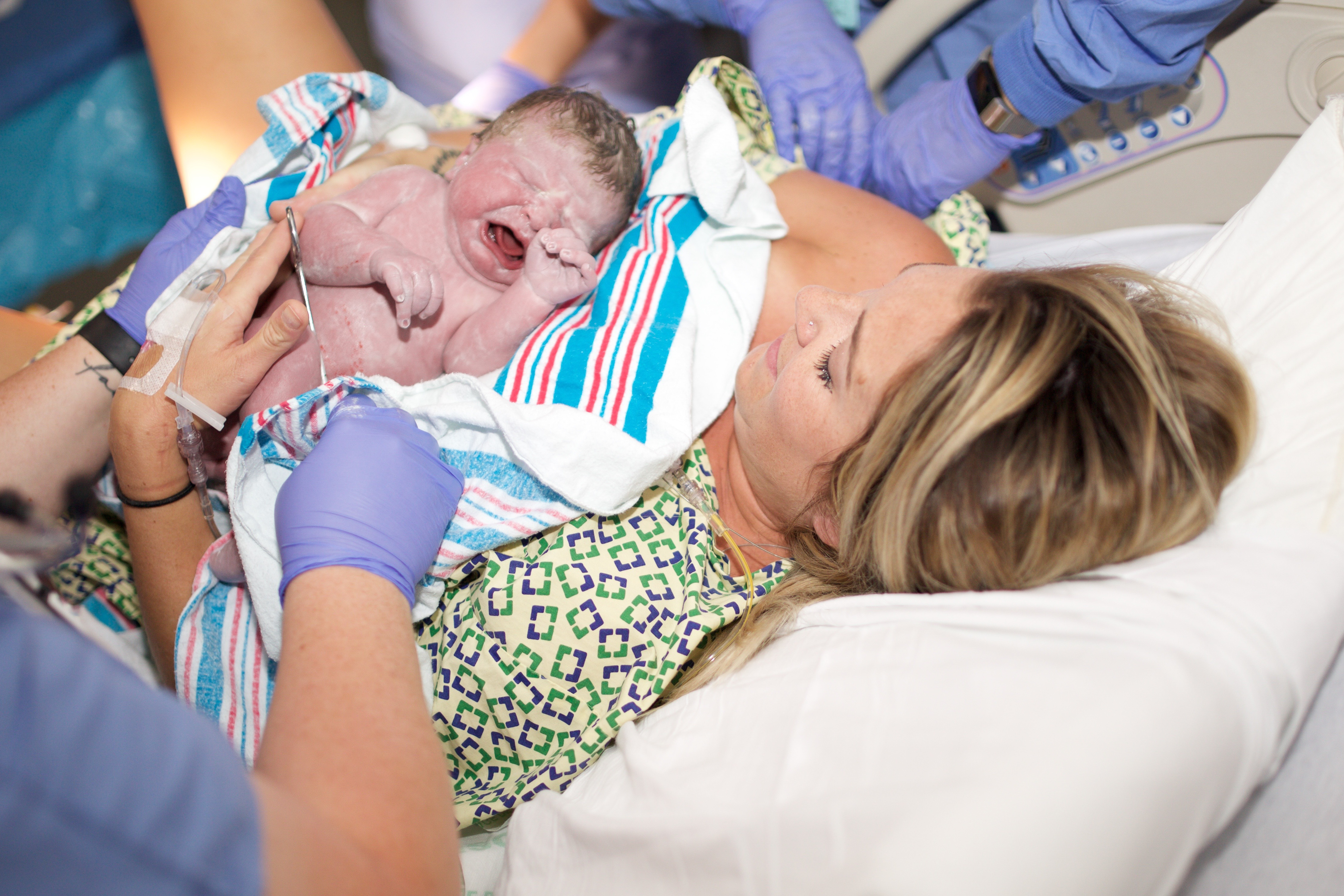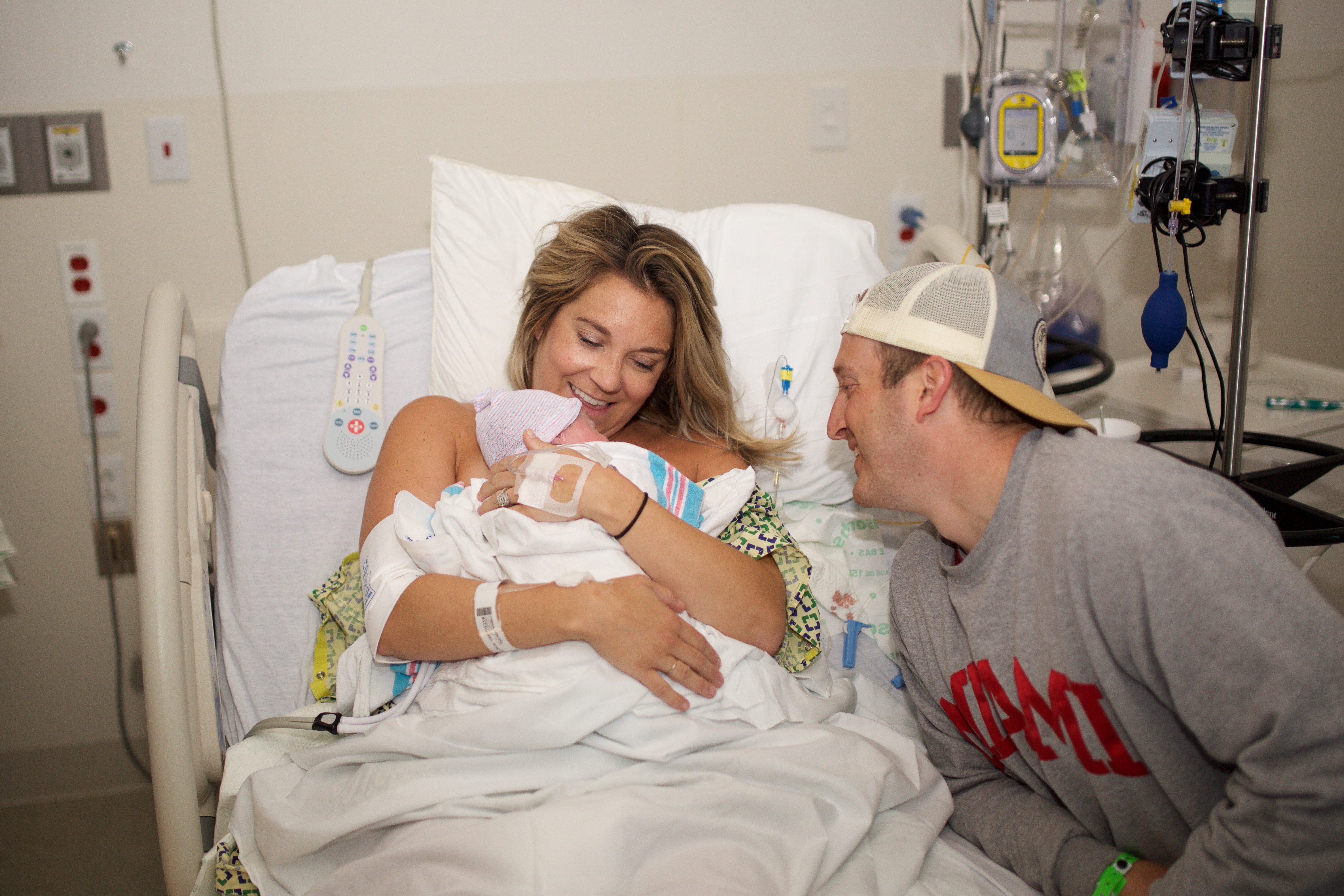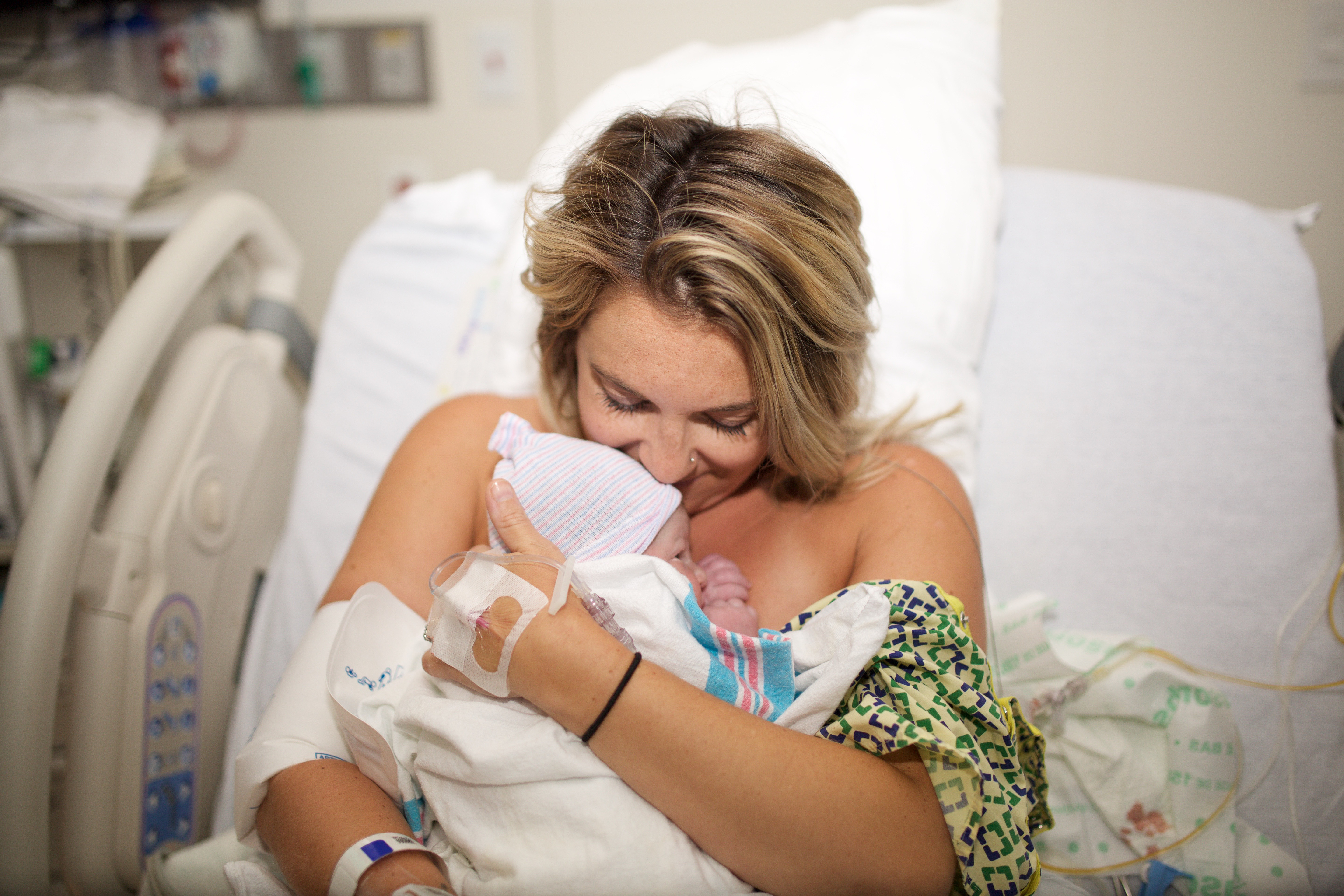 We got to the hospital around 1:30 a.m. and headed to Triage. They put me on the monitor and checked my cervix; I was 4 cm and 80% effaced. They were going to put the liquid under the scope to check to see if it was my water but I was literally gushing fluid at this point so she had no doubt it was my water. I wasn't feeling any contractions but since my water had broken, IT WAS TIME!
We moved over to a Labor and Delivery room, started my IV, discussed anesthesia and got hooked up to the monitor. I was 5 cm by the time we moved over there and they said I could get the epidural whenever I wanted. Since it was too late to get it by the time I wanted it with my second labor, I decided to go ahead and get it before I felt any pain at all. I felt a little pressure/cramps on my left side for a short while but nothing painful. #winning.
Since my water had broken and I wasn't feeling any contractions yet, they started me on a Pitocin drip to try and get the contractions going. They turned it off after an hour because my body was progressing on it's own at that point. It was a super chill labor; mybirth photographer arrived and we were all just watching TV and trying to rest before it was go time.
Soon enough, I was at 10 cm and it was time to push. It only took 4 contractions and 20 minutes of pushing and our precious baby girl made her way into the world.
At 7:18 a.m. on 7/8/18, we met our Piper Rose.
That day was exhausting but it was perfect. The siblings came to the hospital to meet their new baby sister and our hearts were bursting with joy. The next 24 hours were super crazy but they got even crazier (which I'll get to another day) but we couldn't have been happier if we tried. Our family was complete.
If you want to read about N and P's birth stories, you can check them out here! And if you need a birth photographer and are located in the Cleveland area, State of the Heart Photography is your girl!